ULTIMATE GUIDE TO SHELBURNE COUNTY
A remarkably underrated part of Nova Scotia has got to be Shelburne County. This wasn't our first time visiting Shelburne County (check it out here and here), yet we've still discovered new and exciting things each time we go! We decided that it's time to put it together in one, big, comprehensive ULTIMATE guide to Shelburne County for you. A "one-stop shop" as it were. You're welcome. Let's dive on in! 
SHELBURNE COUNTY VISITOR GUIDE
Shelburne County is just over 2 hours from Halifax, along Nova Scotia's beautiful south shore.  The County is made up of Shelburne, Lockport, Barrington (the Lobster capital of Canada) and Clark's Harbour.  It's rural, yes, but that doesn't mean there aren't lots of things to do in Shelburne County.  And that, dearest blog reader, is what we're sharing with you today.
WHERE TO EAT
Since we consider ourselves "foodie travelers", we'd be remiss if we didn't start there; with the food. We love to travel with our tummies full. So of course, we're going to feature some of our favourite places to eat in Shelrune County! And while you might assume that rural Nova Scotia only has chip trucks and quick bites available, you'd be wrong.  Keep reading…
Charlotte Lane Cafe
13 Charlotte Lane, Shelburne 
Yep, we're starting here! It's too good to not put it first. 10 out of 10 AMAZING! If you've seen our video (check it out here), you'll know why we love this place! Charlotte's Lane Cafe is award winning, has a comprehensive menu ranging from Maritime seafood, to pasta, meats to mouth watering desserts. Everything is prepared by Chef Roland Glauser, who is co-owner of this delightful restaurant.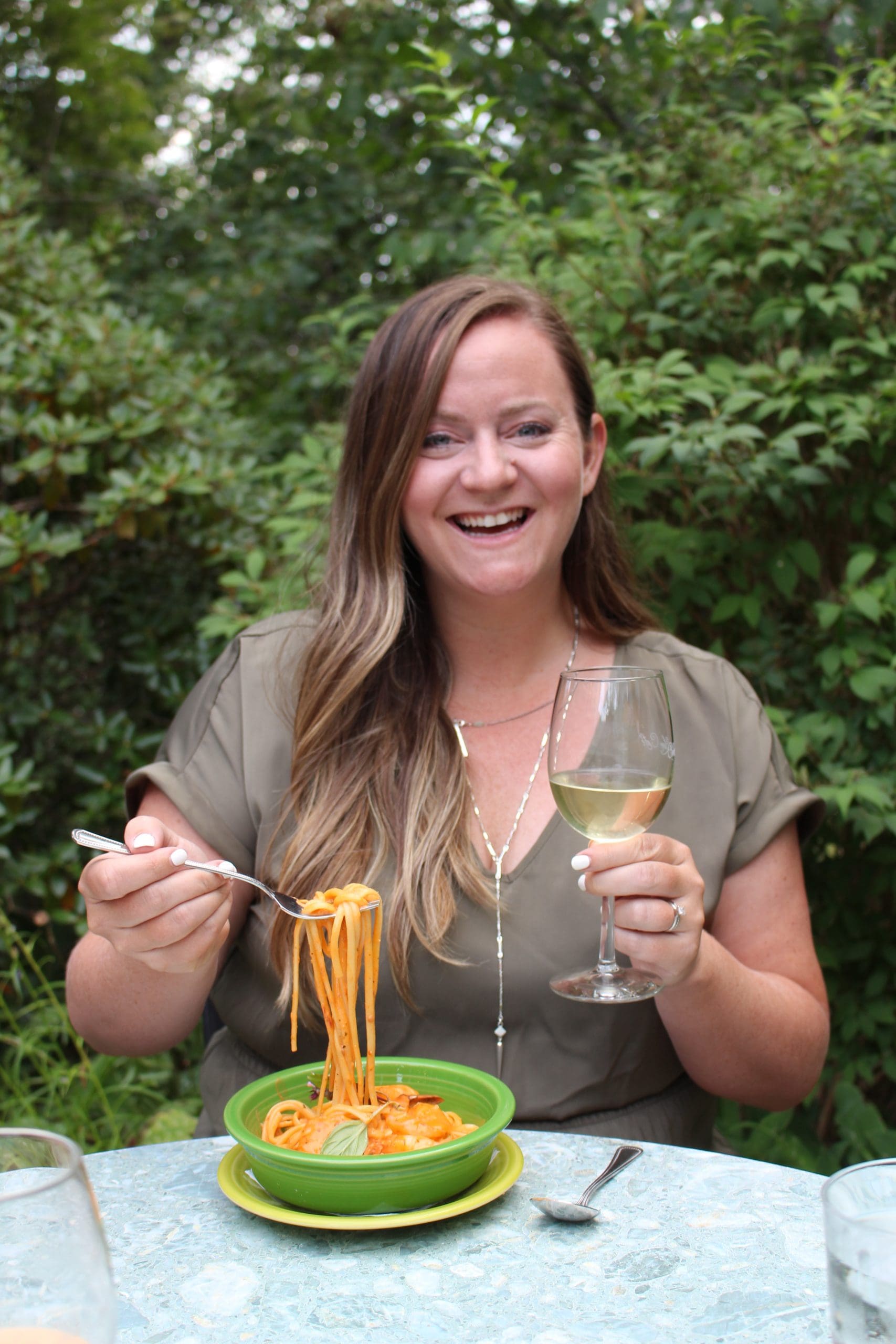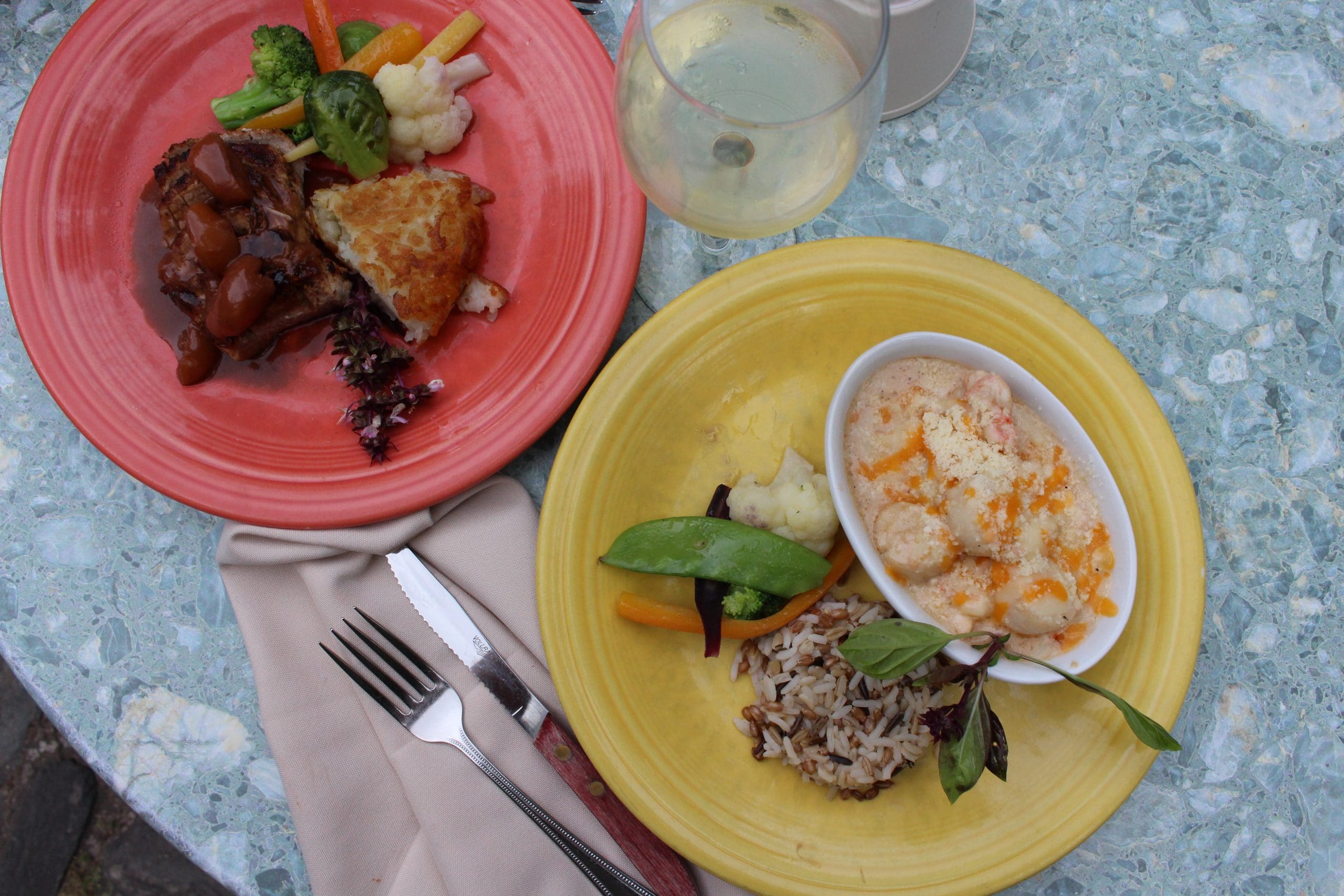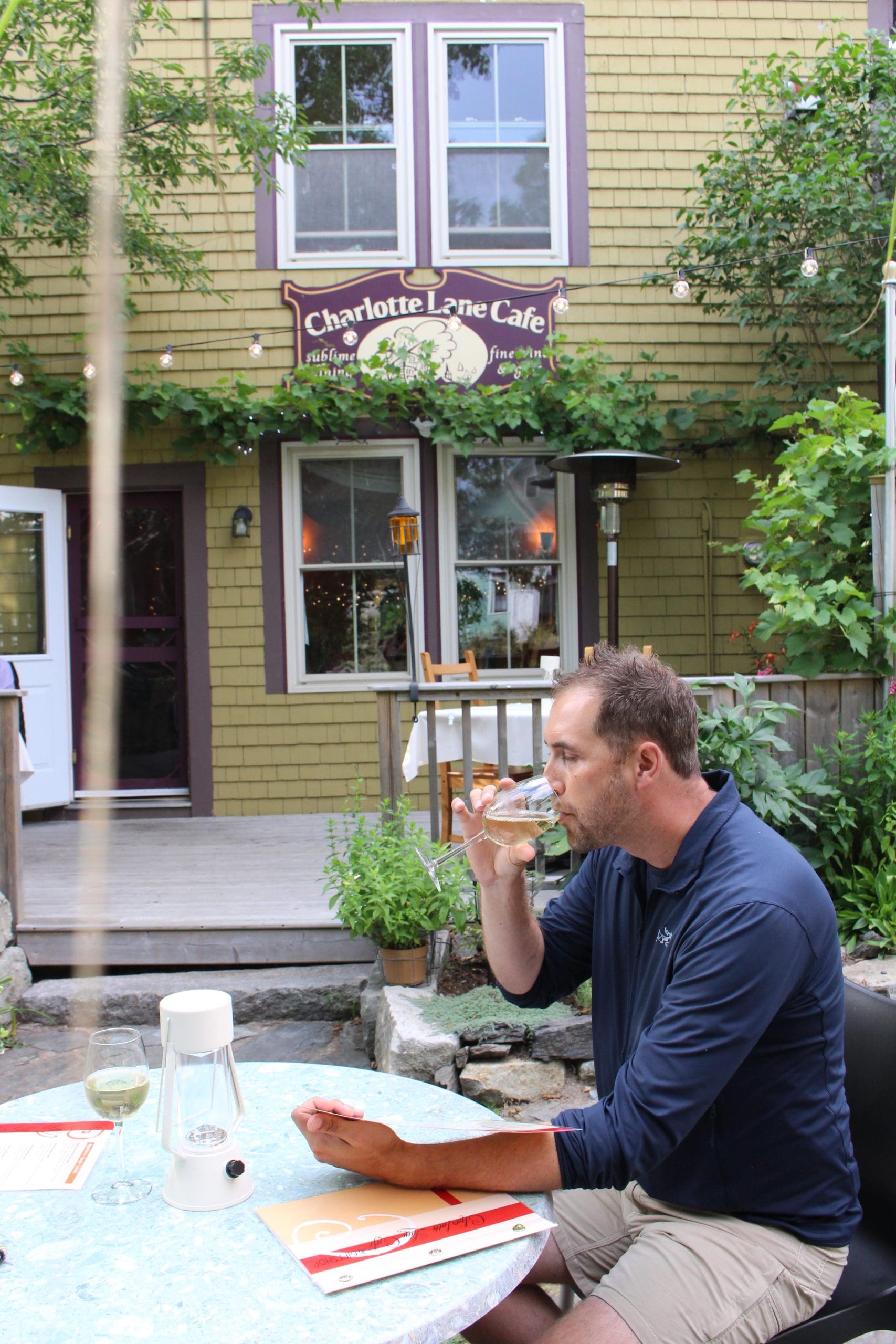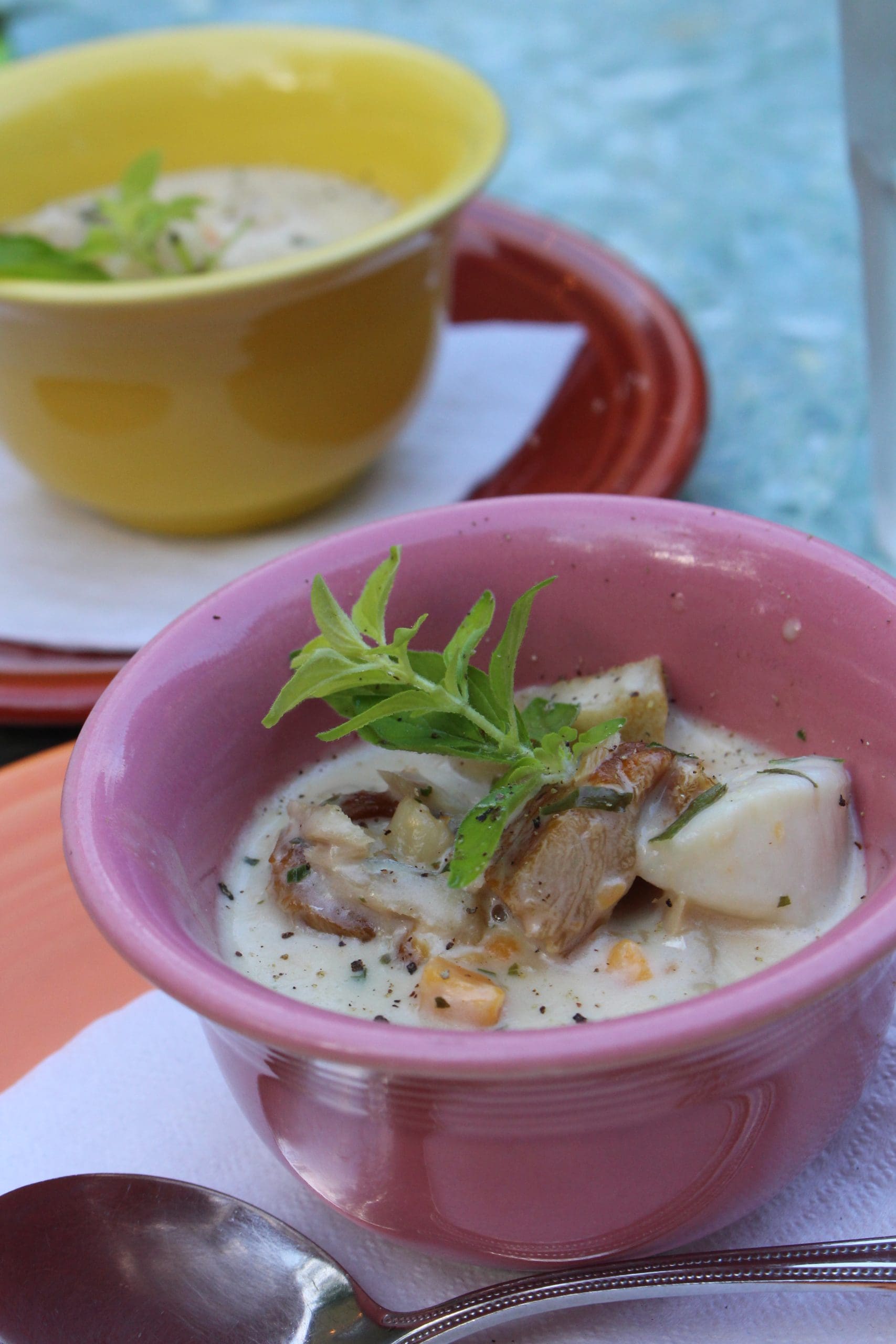 Mr. Fish
104 King Street, Shelburne NS
As the name suggests, Mr. Fish, located in Shelburne NS, is known for their delicious seafood dishes. Whether you're looking for lobster poutine or "everything but the kitchen sink", Mr. Fish has got you covered. Do you prefer your dinner on the beach? No worries! Mr. Fish has great take out options for those who like their fish on the go!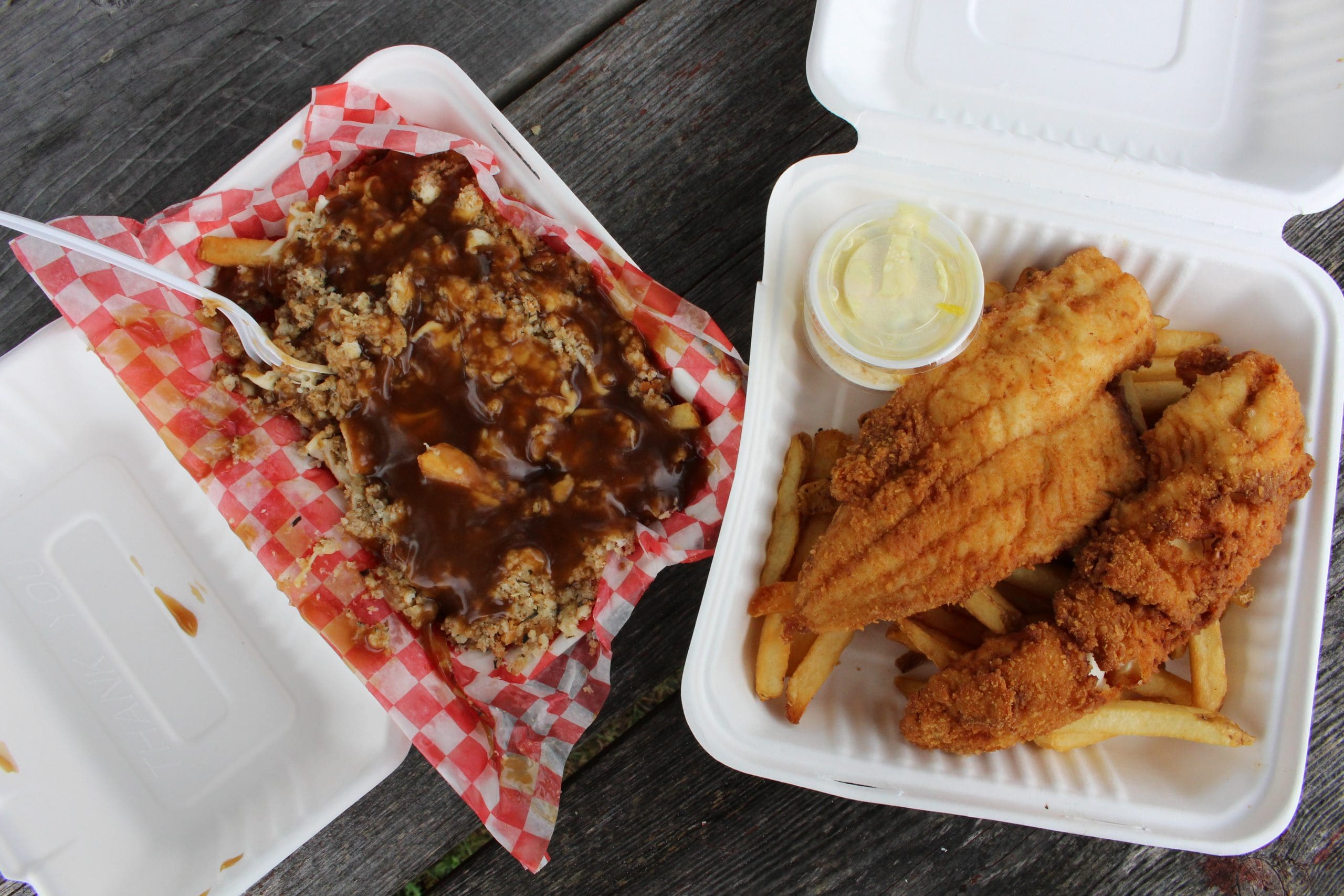 Captain Kat's Lobster Shack
3723 Nova Scotia Trunk 3, Barrington Passage
We love this place so much, it's got it's own blog post! Captain Kat's Lobster Shack is nothing but delicious. Lobster poutine, ooey gooey haddock and lobster bake, lobster fondue, seared scallops in maple sauce are just some of the items you'll find on the menu. If any of those are calling your name, then get yourself down to Captain Kat's! 
We've been pals with Della (owner) and the crew for years now and they always treat Brent to their famous Guinness cake when we're in town.  Horrible for our waistlines but oh-so-good for our taste buds!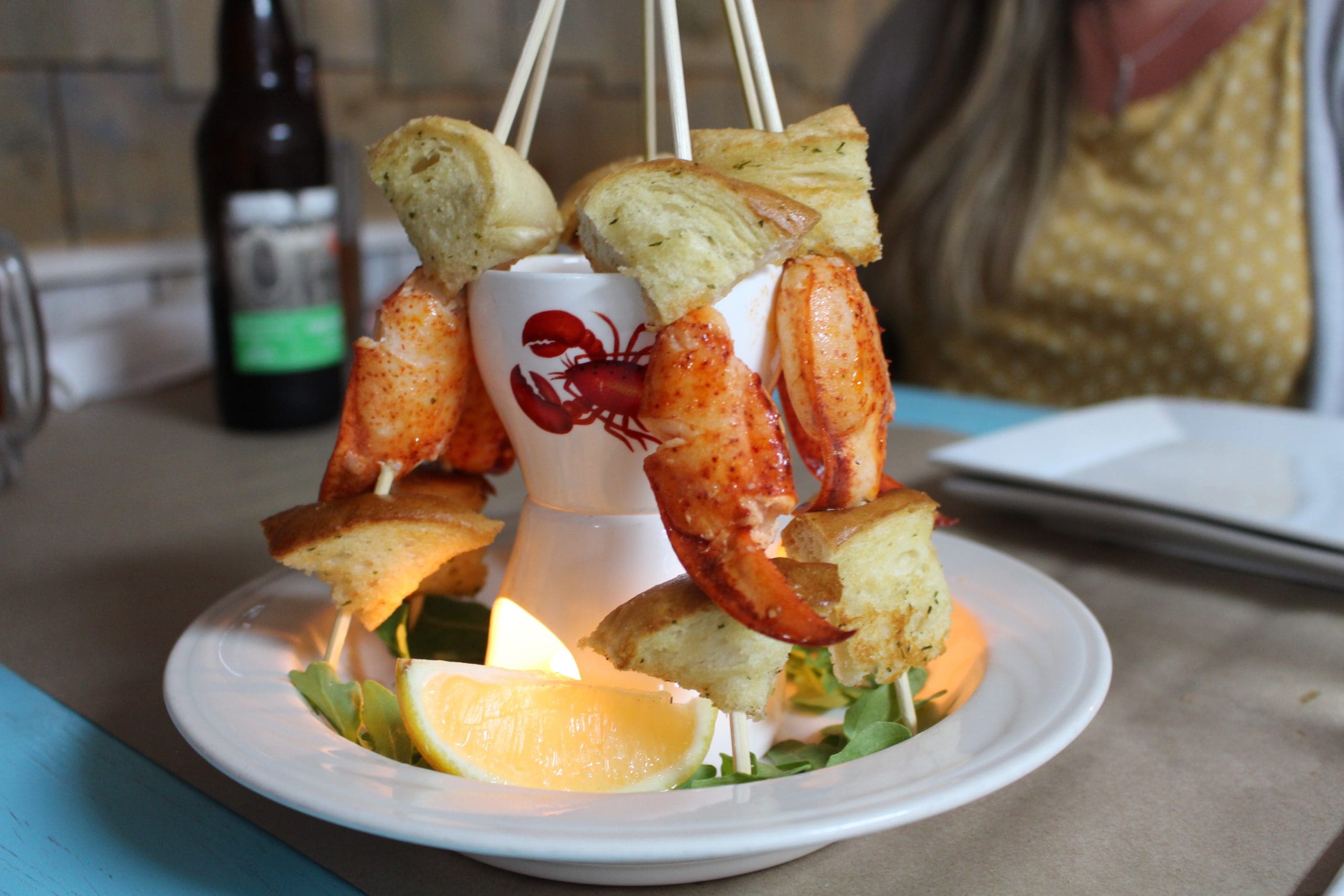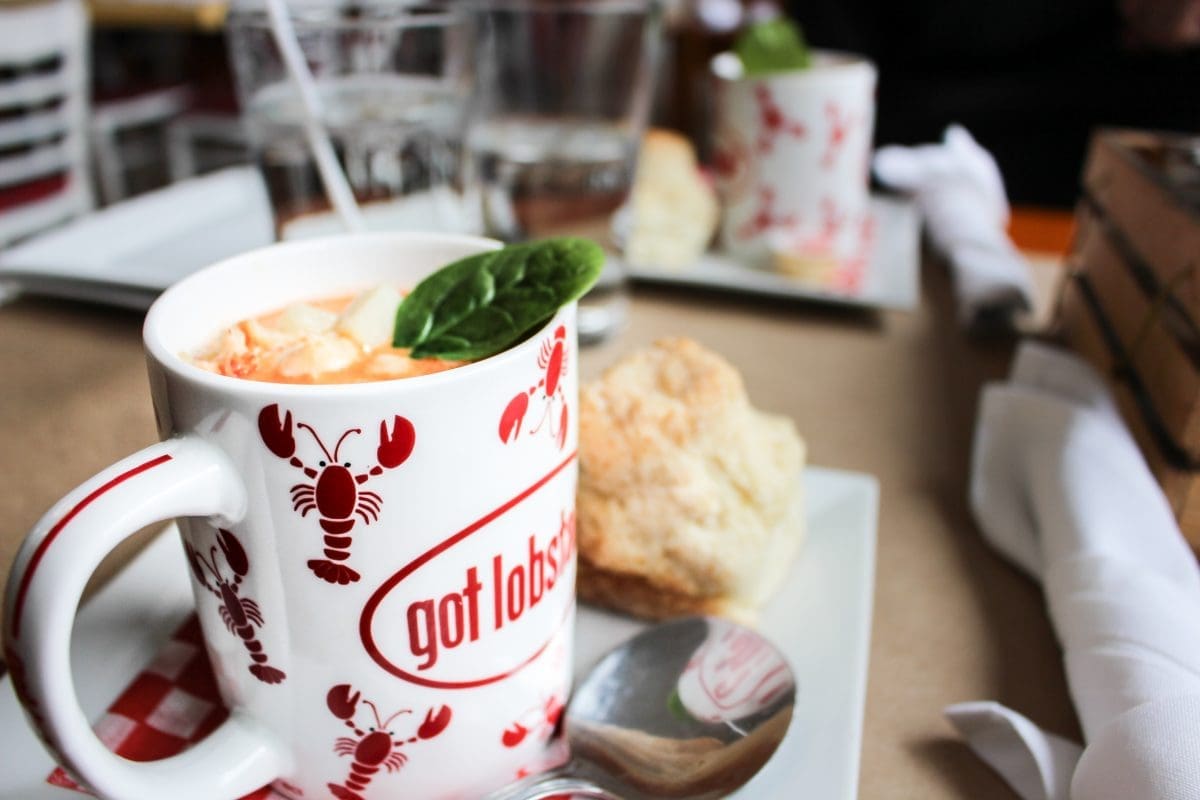 Haddock Shack
6435 Nova Scotia Trunk 3, Lower Woods Harbour
You'll find this seasonal gem out in Lower Woods Harbour, right on Highway 3. Known for their delicious haddock fish and chips, as well as their seafood platters, the Haddock Shack is certainly a favourite among the locals (so you know it's good).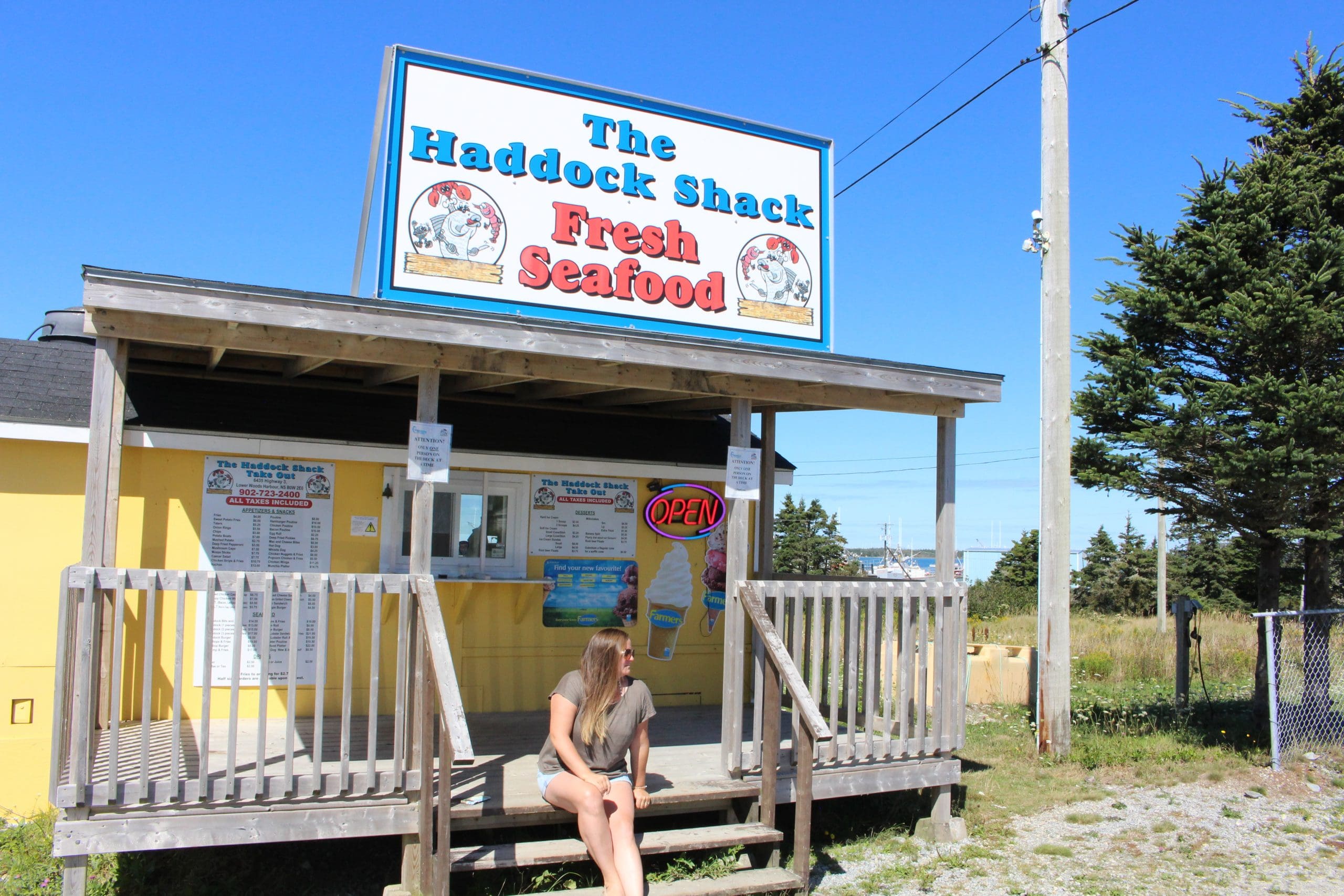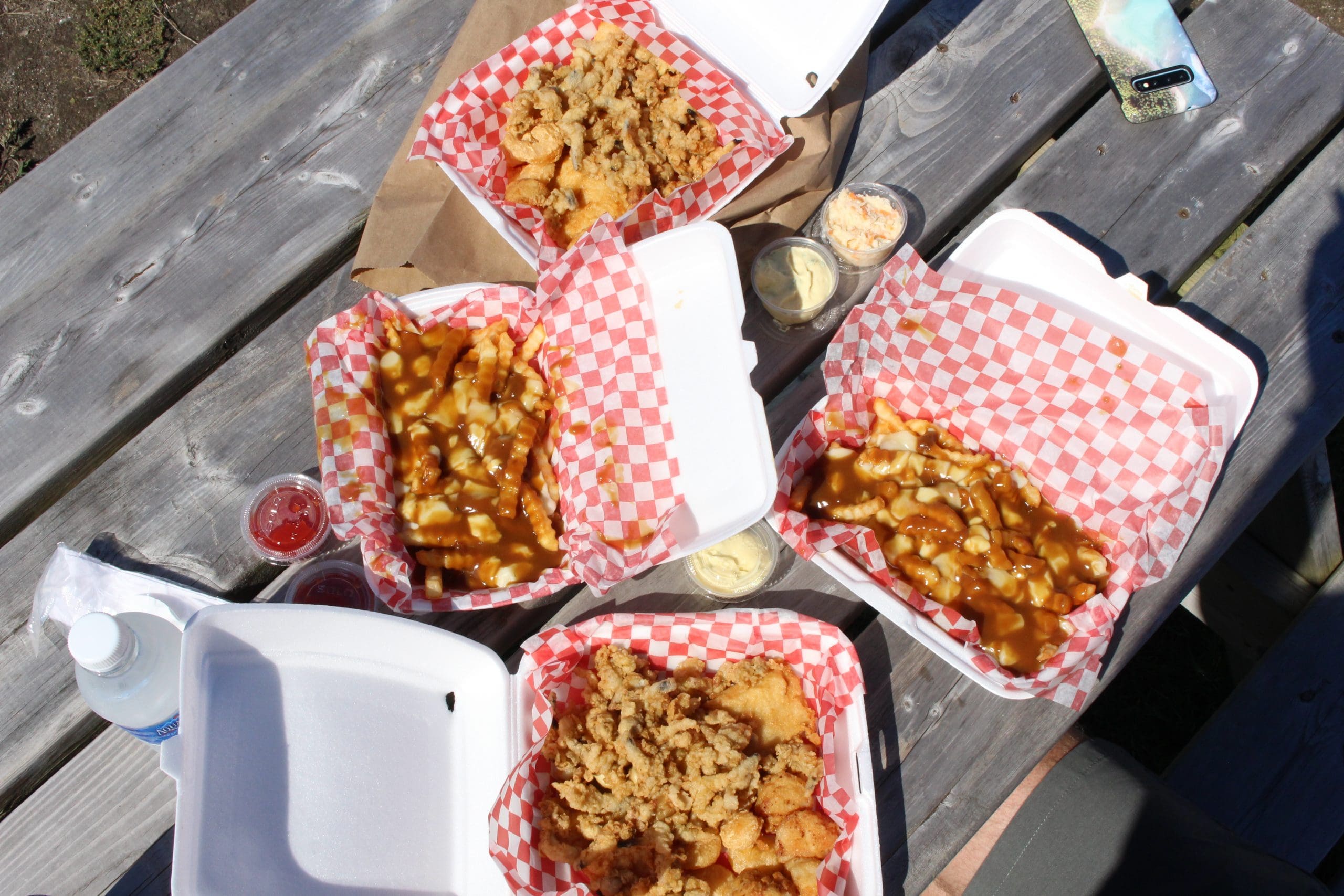 Route 330 Take Out at Finny's
Main Street, Clark's Harbour
Of course, if you're in Shelburne County, you need to go to Cape Sable Island. While you're there, you'll find a food truck style seasonal restaurant. It's a seasonal restaurant with seating outside at picnic tables. Fabulous seafood, friendly staff, and fresh air make a great combo for your next lunch destination!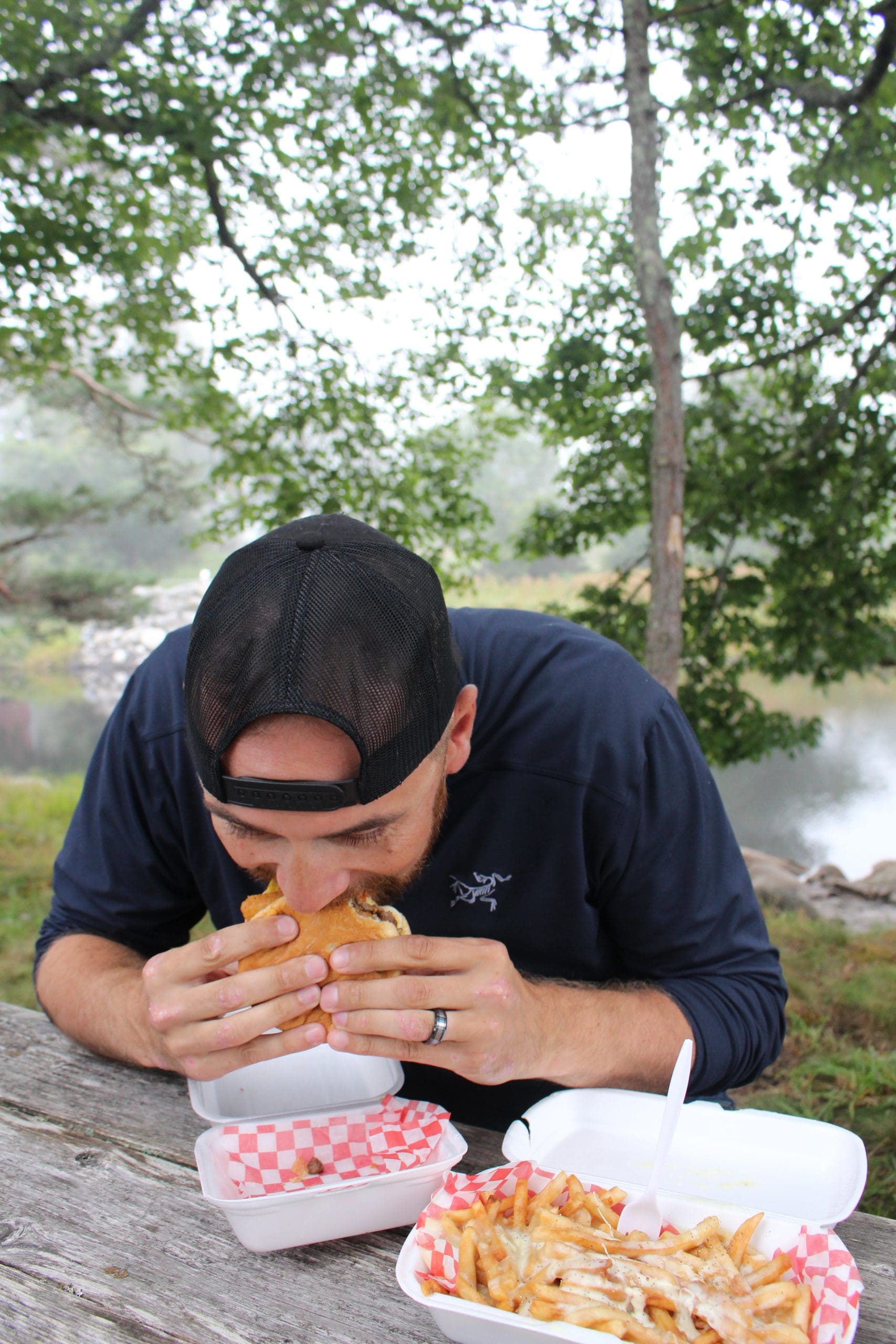 Dan's Ice Cream Shoppe
3723 Nova Scotia Trunk 3, Barrington Passage
A great and unique spot to bring the whole family is Dan's Ice Cream Shoppe. Located in Barrington, you'll find a fun, retro, '50's style diner that caters to everyone on the road trip. Their ice cream menu is extensive (think flavours galore, ice cream cakes, flurry's, and so much more), but their menu is also impressive. From rice bowls (we had these last time, and they were YUM) to subs, salads to wraps, Dan's Ice Cream Shoppe was a really neat stop for us. 
P.S- did we mention that they have baked goods as well??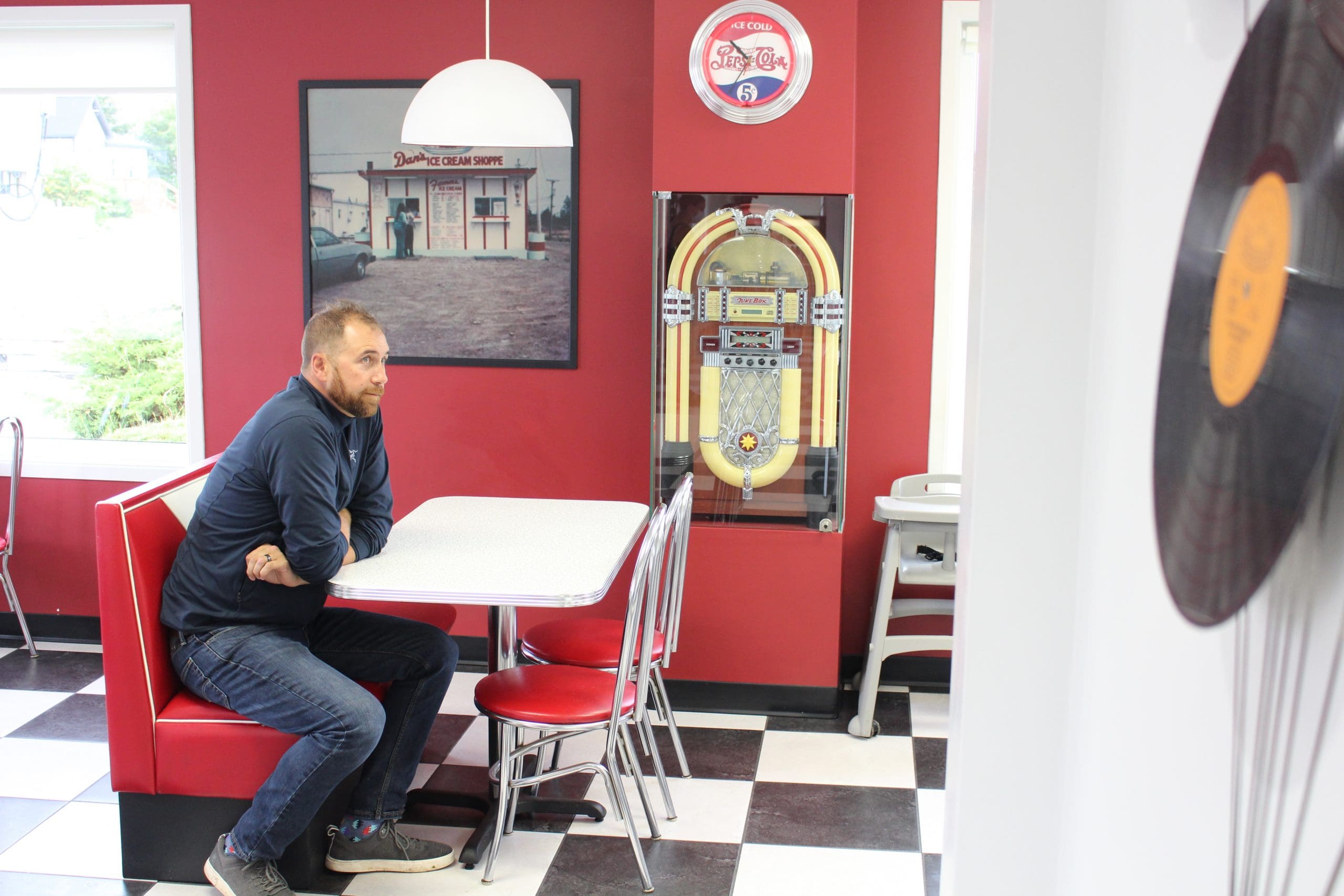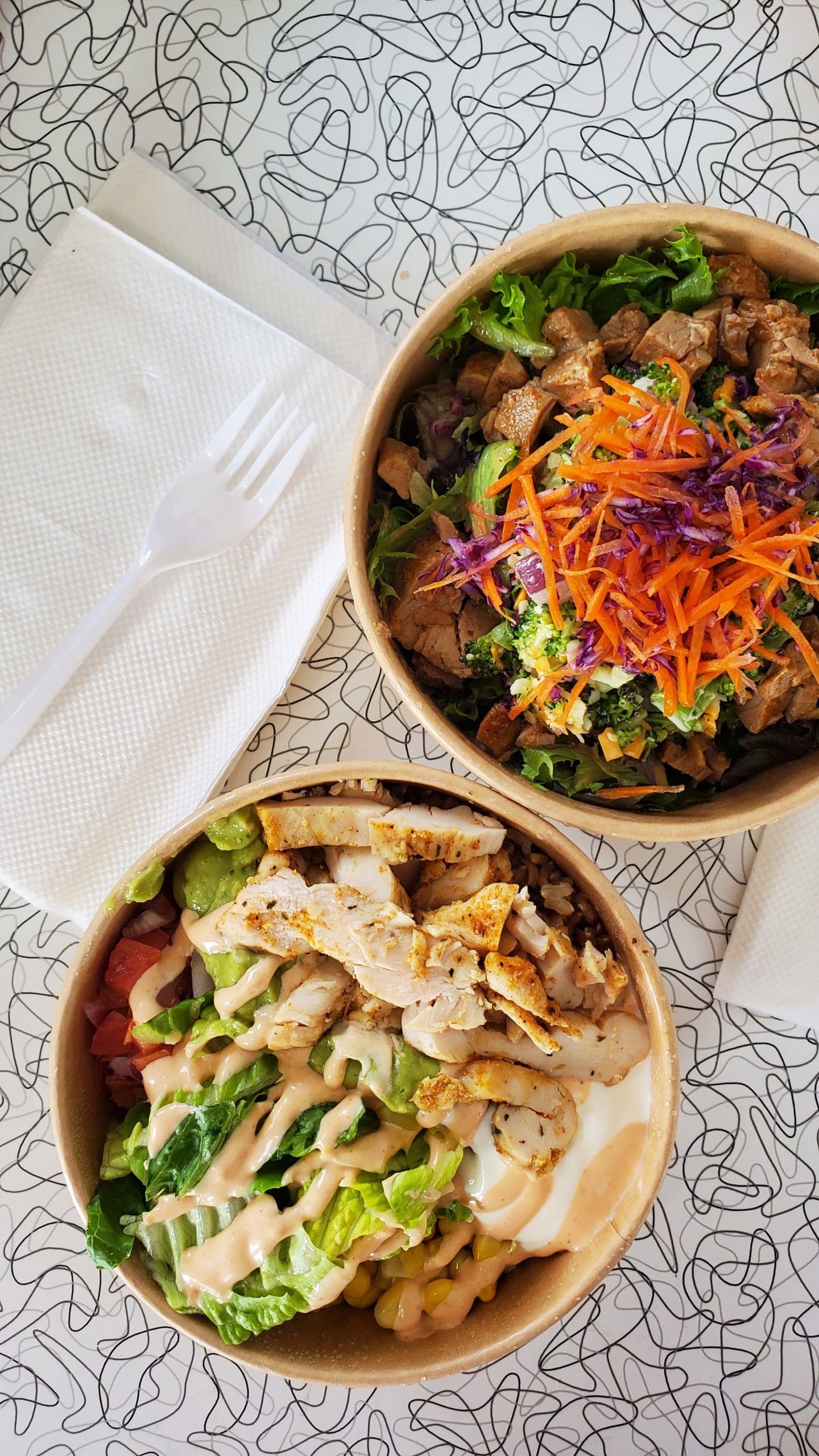 West Head Takeout
81 Boundry St, Clark's Harbour
If you're on the hunt for a delicious pick-up-your-picnic spot on Cape Sable Island, West Head Takeout is a great option! Offering a large menu of all things delicious, you're sure to find something for everyone to enjoy. Keep in mind, though, that this happening spot is seasonal as well!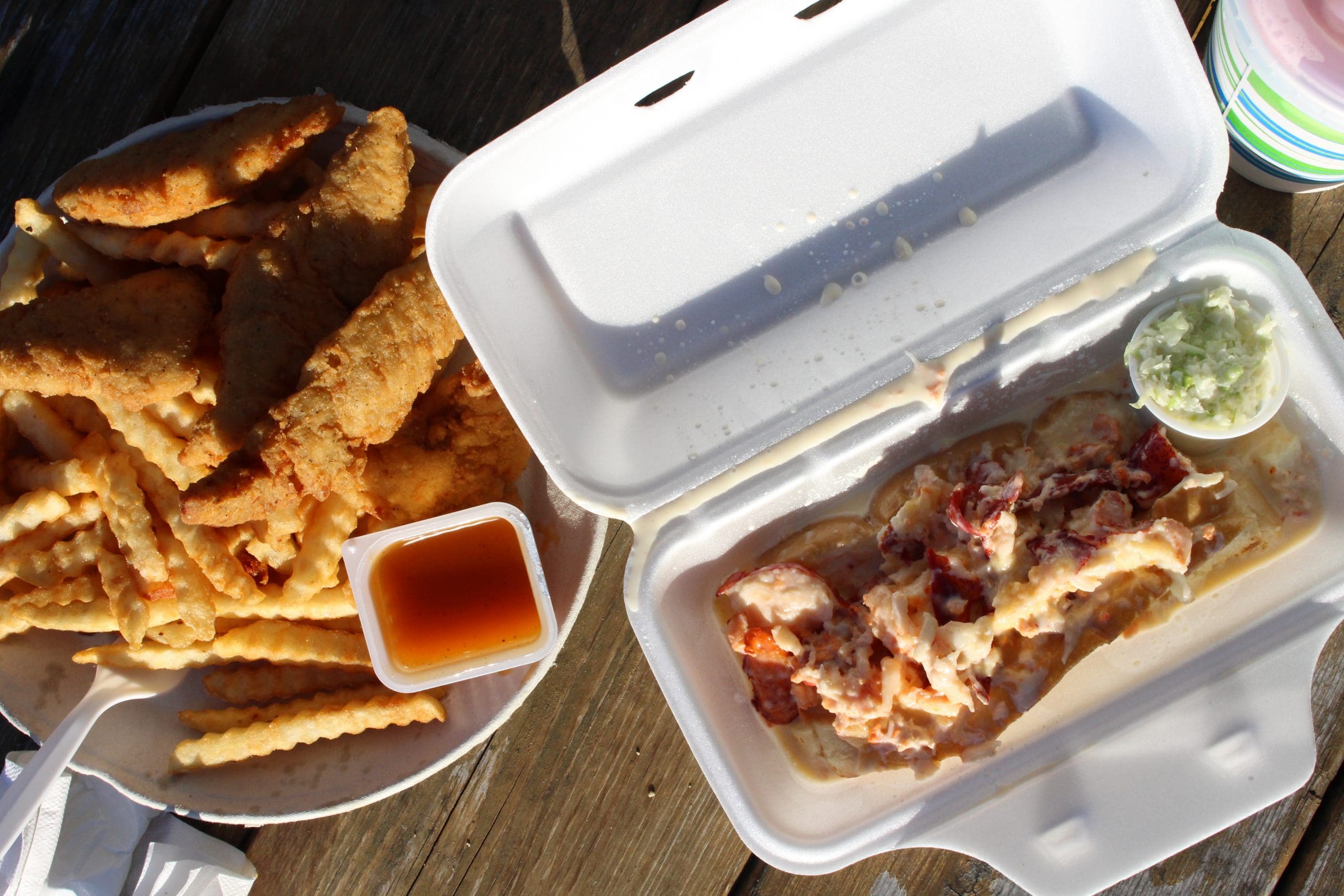 WHERE TO STAY
The Cooper Inn
36 Dock St, Shelburne
When in Shelburne, check out Cooper's Inn! It's right on the waterfront, it's a beautiful historic building, and the rooms are wonderful – exactly what one may want on their holiday! We stayed in the Deluxe Harbour Suite and were very pleased. It included two rooms, each with a queen-sized bed, a full kitchen, living area and full bathroom. There was a skylight, and private access to the suite from an outside staircase. Though we had a full kitchen, if you choose to eat on-site, there is a great breakfast option available as well!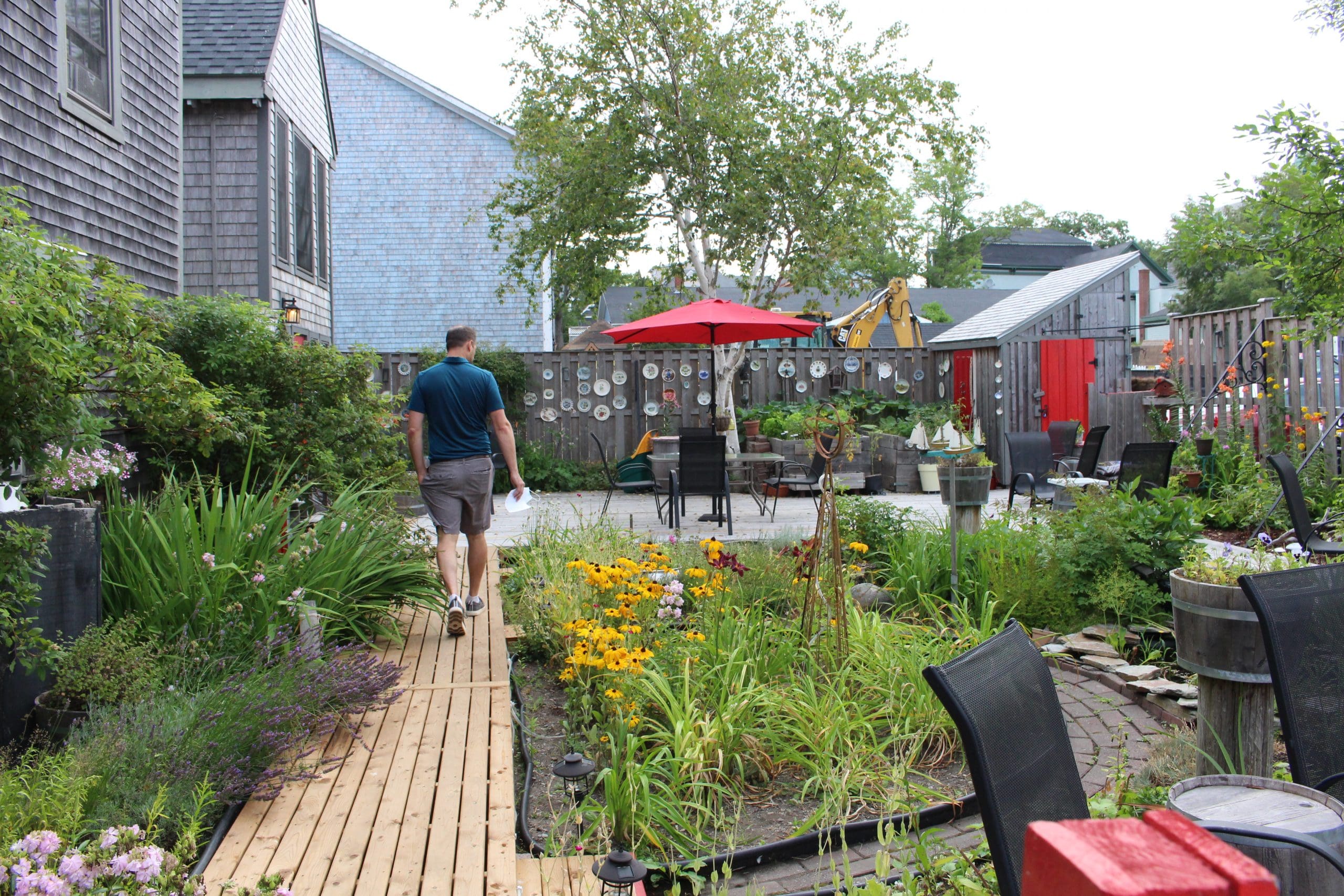 Salty Shores Inn + Cafe
3533 Highway 3, Barrington Passage
Located in Barrington Passage, you'll find Salty Shores Inn + Cafe, a self-check in hotel with two suites available. Simple, yet cozy, this place has great views and in a fantastic location. My favourite part? The really great triangle windows! 
Starboard Inn
3412 Nova Scotia Trunk 3, Barrington Passage
The Starboard Inn is another great spot to stay! They offer suites within chalets – an upper level and lower, each completely separate from the other, including outdoor entrances. Each suite has two beds, a heat pump, full kitchen, and full of natural light. Bonus: it's right close to Captain Kat's!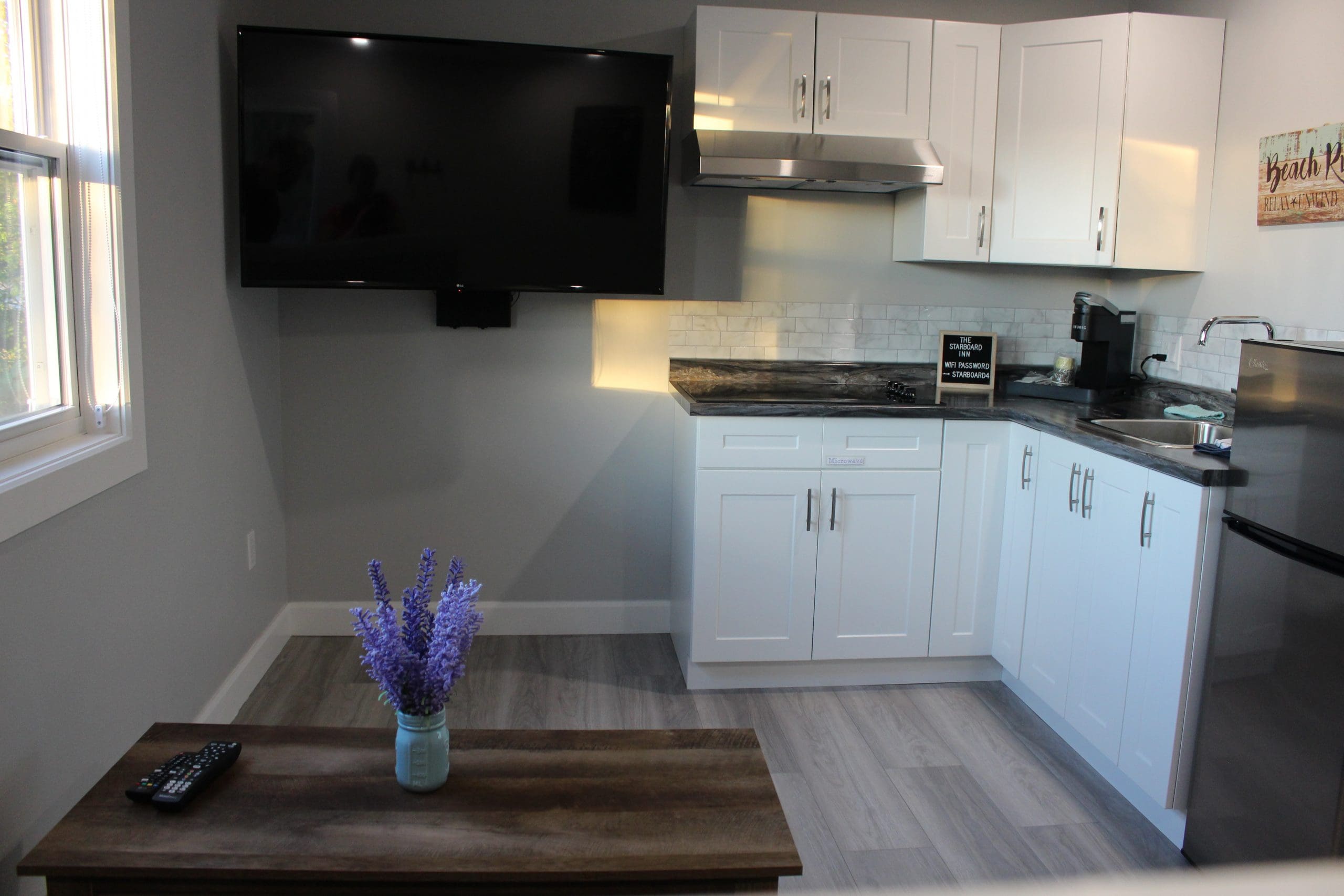 Whether you're looking for off-grid camping, or an amenity-filled cottage, Shelburne County has it all. In fact, the Shelburne County website offers a great list of different accommodation options here.
WHAT TO DO
Of course, this one is a monster of a task, so we're going to break it down even further. We'll talk about
Beaches;
Museums and culture; and 
Adventure and activities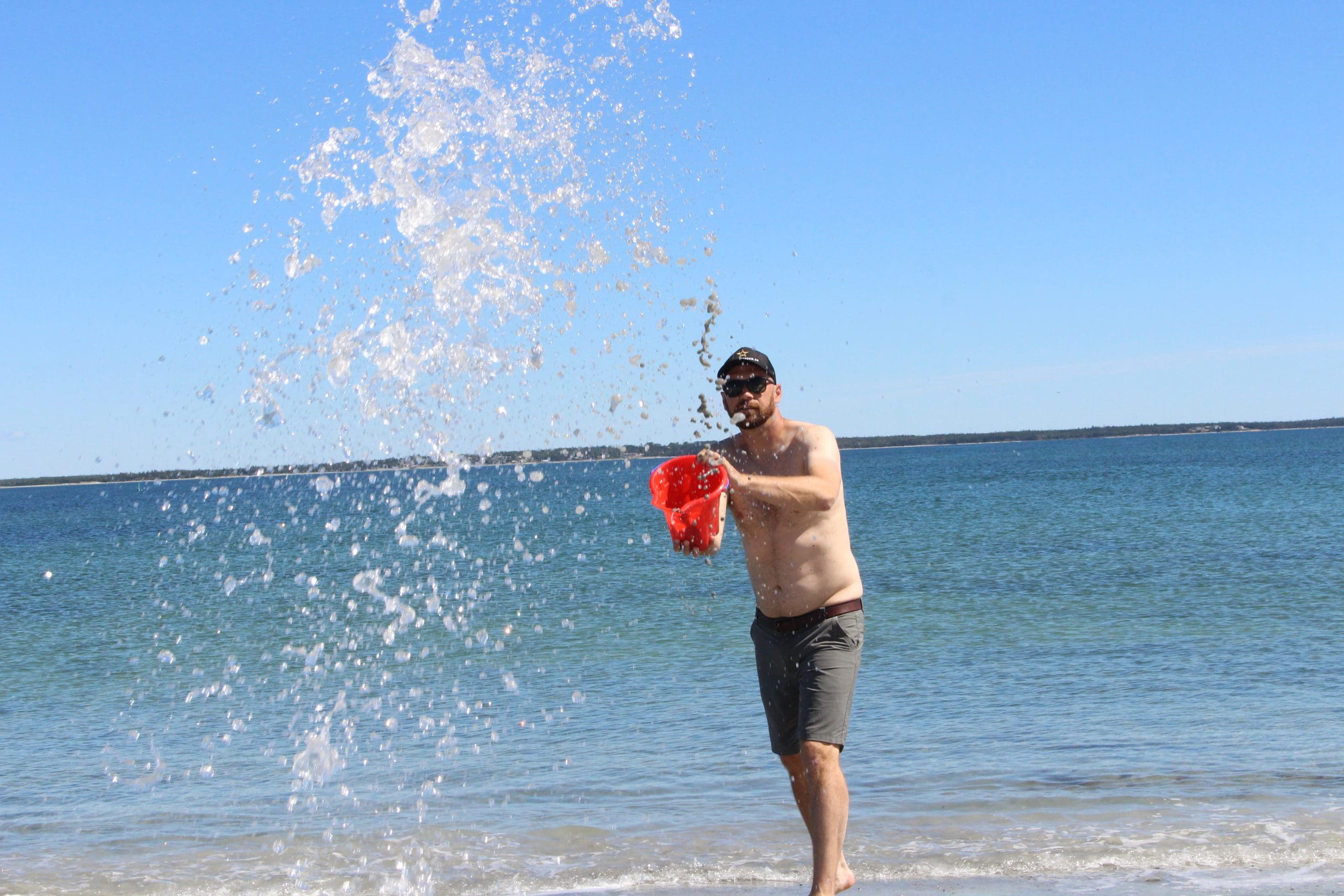 Let's begin with some of the very best parts of Nova Scotia: the beaches!  While the South Shore is known for its white-sand beaches, a lesser-known (but just as beautiful) area is Shelburne county. We're talking kilometers of sandy beaches, gradual shores, and really spectacular spots to spend the day.
Nova Scotia, in general, has amazing beaches but the beaches I'm sharing with you here take the cake for me.  They're spectacular, yes, but they also have very small crowds.  It's not uncommon that we're the only ones on these beaches when we visit.
BEACHES
Sand Hills Beach Provincial Park
28 Sandhills Beach Rd, Barrington
This beach is 2.5 kilometers of white sand, backed by large sand dunes. There are boardwalks, and outhouses, and is considered wheelchair friendly! The waters are shallow and can be nice and warm for swimming in, depending on where the tide is. 
Northeast Point Beach
Cape Sable Island Causeway
This white sand beach is located just opposite of the Cape Sable Causeway, and is a popular spot with the locals. Apparently, if you're lucky, you may be able to see a boat race or two! There is a gazebo here, a boardwalk, and washrooms available during the summer months.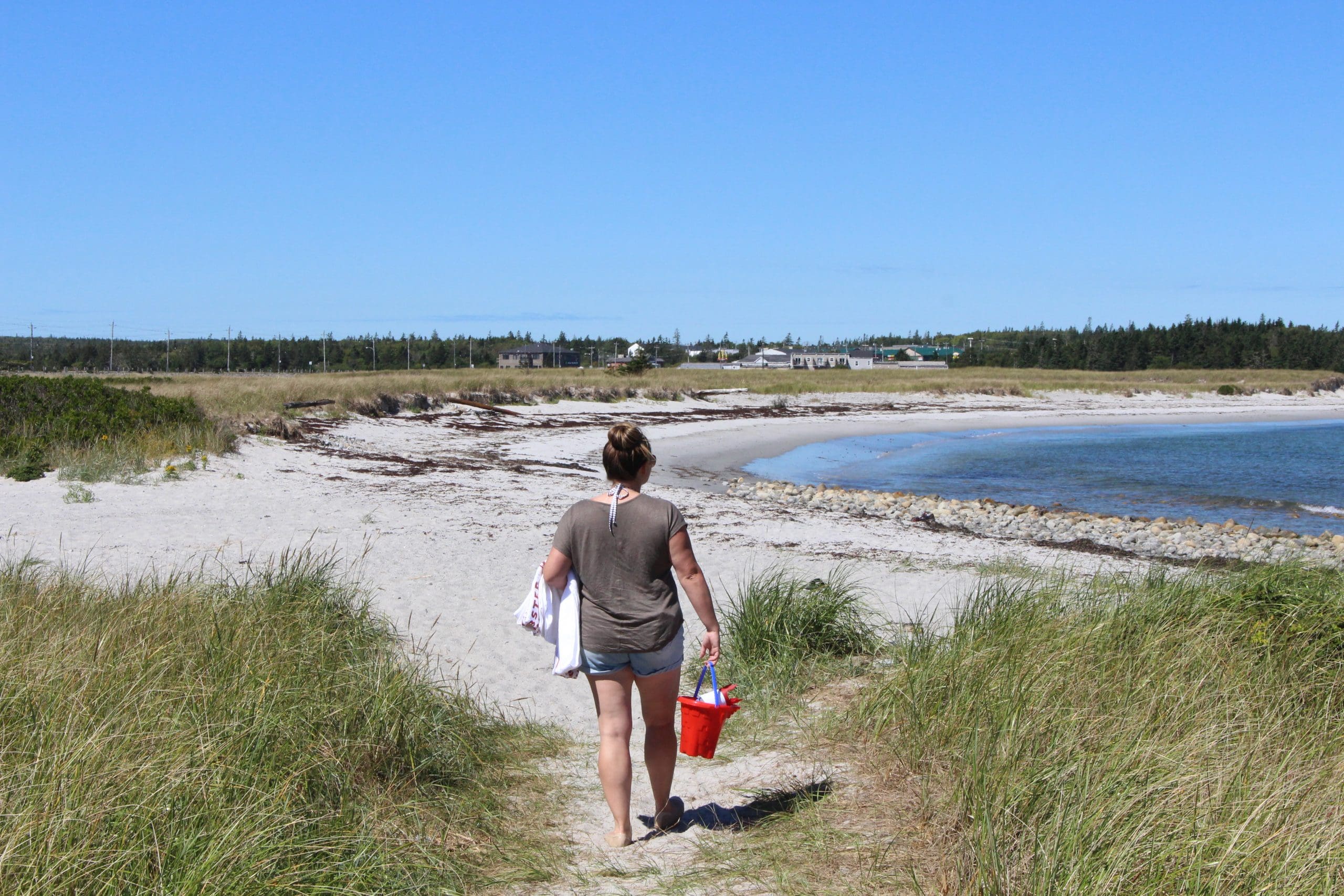 The Hawk Beach
Hawk Point Road, Cape Sable Island – drive down Hawk Point Road, turn left onto New Road, and park at the end of this road.  GPS: Lat 43.415975 – Lon -65.614321
Located on Cape Sable Island, this beach has a LOT to offer. First of all, it's part of an Important Bird Area, which means this place is ideal for Twitchers (bird watchers) to spend their day. Secondly, there is a really cool drowned forest that you can see during low tide. These petrified trees are estimated to be around 1,500 years old! And thirdly, the tallest lighthouse in Nova Scotia is also here. Standing at 101 feet tall, Cape Sable Lighthouse is a must-see!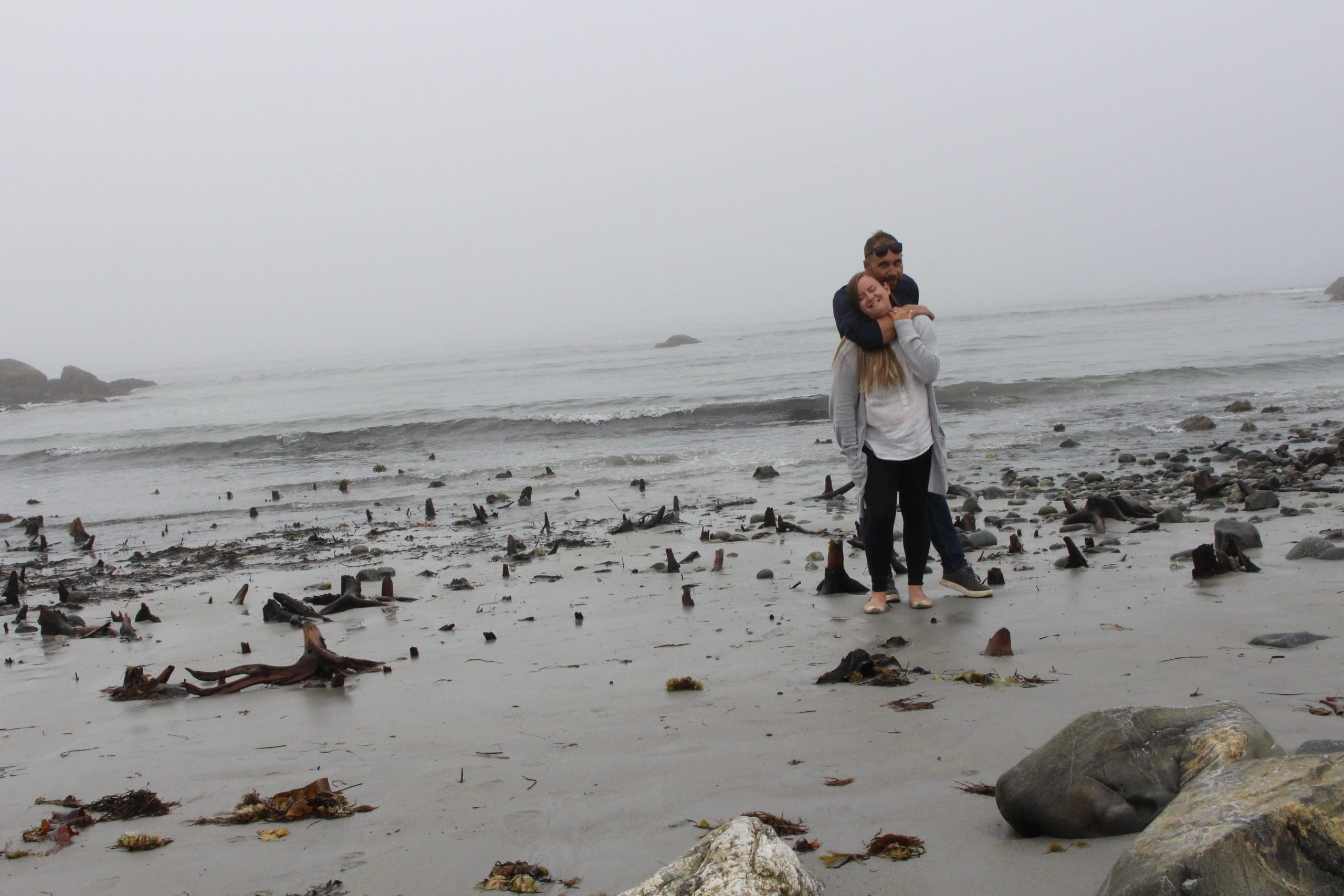 Stony Island Beach
Kenny Rd, Clark's Harbour  GPS: Lat 43.463583  Lat -65.577334
This silvery beach is also located on Cape Sable Island. A great spot for some peace and quiet, this spot is not as busy or as easy to find. Keep your eyes peeled for Kenny Road, just off of Stoney Island Road, and you'll find yourself at one beautiful beach. 
Roseway Beach
Beach Rd, Shelburne
Approximately 25 minutes away from Shelburne, Roseway Beach boasts of over a kilometer of sand. Located where a river meets the ocean, creating some unique landscape. The river is known for being fairly warm, and great for a swim or a paddle. This beach is also known to be very quiet or deserted, allowing for a quiet and private stroll along the shoreline.
Sandy Point Lighthouse
Sandy Point Rd, Shelburne
This sandy spot is located at the entrance of the Shelburne Harbour, and is a popular destination for locals and tourists alike. There is a seasonal canteen that is there offering snacks and drinks, a picnic area, and a view of marine traffic often coming and going all year round. Of course, the main attraction of this spot is the lighthouse itself. Positioned on a sandbar, at low tide you can walk to the lighthouse without getting your feet wet! A great spot for a photo op, to find some sand dollars, or to relax and enjoy the hubbub of the harbour. 
Want to see more beach locations in Shelburne County? Lucky for you, their website lists a few more! Check it out here.
MUSEUMS AND CULTURE
Black Loyalist Heritage Centre
119 Old Birchtown Rd Site 10, Shelburne
We visited the Black Heritage Loyalist Centre a while back (check it out HERE) in Shelburne and were really impressed. This museum offers interactive tours, research materials, multimedia presentations, and archeological artifacts that reveal so much about the black loyalists that first came to Nova Scotia.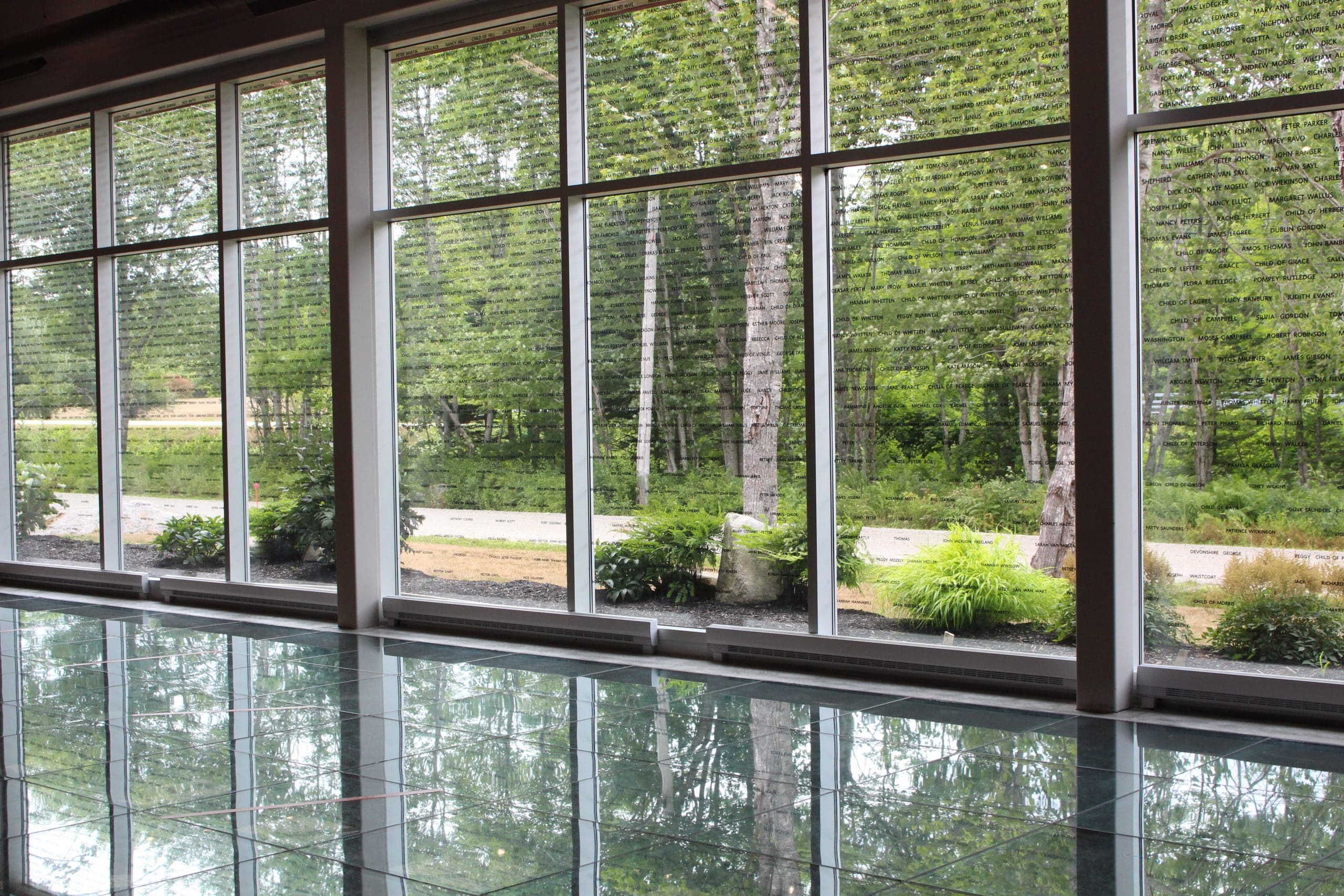 John C. Williams Museum
20 Dock Street, Shelburne
You can meet a master dory maker at this old dory factory located in Shelburne! Learn about the history of this iconic boat, used by fishermen in Nova Scotia and around the world. Check out dory rides, children activities, and whirlygig making at this harbourfront museum! 
Ross-Thomson House & Store Museum
20 Dock Street, Shelburne
You'll feel like you've stepped back in time when visiting Ross-Thomson House & Store museum! Learn about this history of some of the first Loyalists that arrived to the area, stroll through the gardens, take a peek inside every room of the house, visit the militia room, and be sure to visit the shop, once used to sell both necessities and luxury goods to the townsfolk. 
Shelburne County Museum
20 Dock Street, Shelburne
Here you'll find Canada's oldest fire pumper! Learning all there is to know about colonized Shelburne through the many artifacts, costumes, replicas, portraits and maps will be sure to keep you entertained for hours. Not only that, there is a resource centre that is jam packed with court documents, private papers and genealogical information that can help with the research of any amaeture (or professional) historian! 
Lobster Sculptures of Barrington
Throughout Barrington!
While you take a stroll through the Barrington area, you'll likely come across a giant painted lobster. Don't be alarmed – in fact, keep searching! If you're lucky (or ambitious enough) you'll find all 10 hand painted lobsters. These were done by local artists and associations as part of Canada's 150 celebrations and were placed around the area.
If you really want to know where they all are, and learn a bit about the story behind each lobster, you can find the information HERE. 
Seal Island Lighthouse Museum
2422 Hwy 3 Barrington
You're going to want to stop and see the Seal Island Lighthouse museum. A 35-foot, 5 story replica of the original Seal Island Lighthouse (located 18 miles offshore and still in use) tells the tale of local lighthouse keepers and the seafaring ways of the locals. You'll get a chance to see the Second Order Fresnel lens that was used in the original lighthouse from 1902  to 1978, among other artifacts and treasures from years gone. Keep in mind, though, that this lighthouse is open only during the summer months, so schedule your trip accordingly!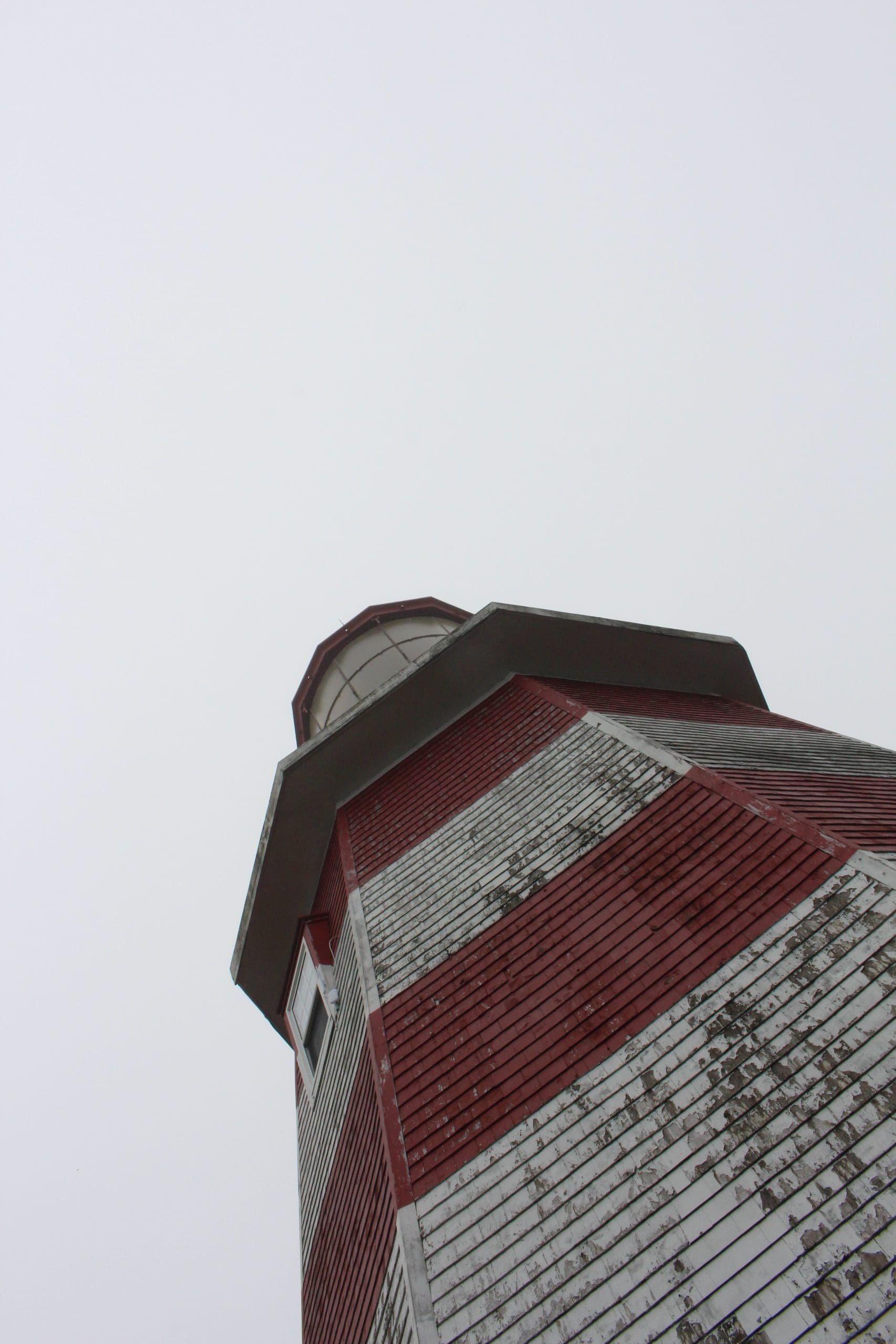 Shag Harbour UFO Centre
5615 Highway 3, Shag Harbour
1967 was a big year for Shag Harbour because of what is now known as the "Shag Harbour UFO Incident". Yes, it's true! There were several reports and eyewitnesses to a UFO crashing into the waters just off of Shag Harbour. The RCMP, the Coast Guard, and even the Navy got involved in searching the crash site, but nothing was found. Several theories about what the object was have floated around over the last several decades, but you should go check this out for yourselves! We'd love to hear what YOU think happened at Shag Harbour all of those years ago. 
ACTIVITIES AND ADVENTURE
Bicycle Tours
1 Dock Street, Shelburne
Take a break from walking everywhere and hop on over to Sea Dog Bike and Kayak rentals and take a spin through the historic centre of Barrington. Or, take a pedal down one of the many beautiful trails that Shelburne County has to offer! 
River Hills Golf & Country Club
310 Port Clyde Rd, Clyde River
If getting out on the green is your thing, then be sure to check out the incredibly beautiful 18-hole course at River Hills Golf and Country Club. This course can be enjoyed by golfers of all ages, with the course taking golfers along the Clyde river, and through wooded hills with excellent views.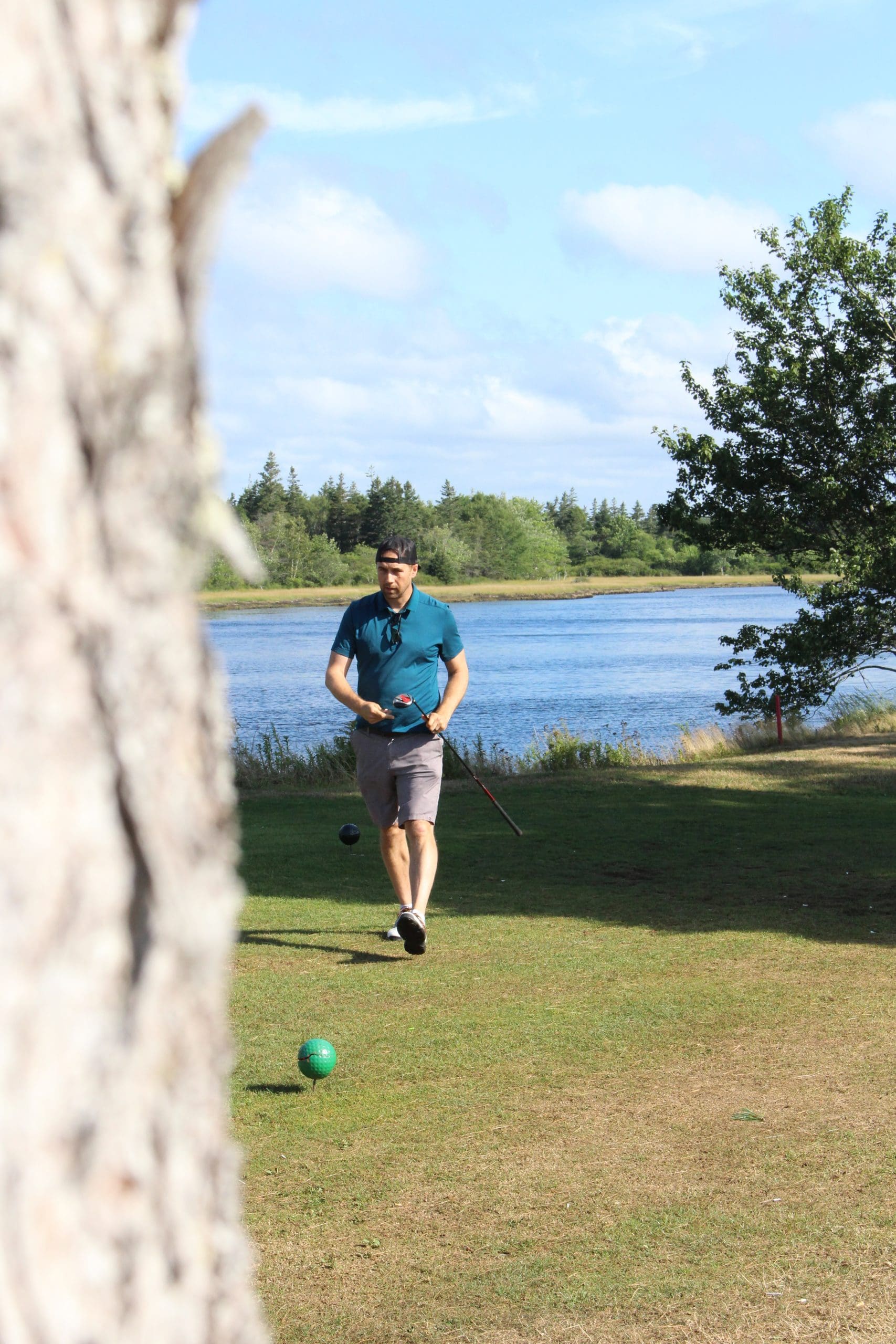 Boxing Rock Brewery
218 Water St, Shelburne
As mentioned in this blog post, we loved visiting this spot! While we've been told their nachos are great, Brent is partial to the Apricot Wheat beer made by two local brewers, Henry Pedro and Emily Tipton. This craft brewery offers a good selection of locally made beers, including a draft beer club which brings fresh beer right to your door (obviously you'll need to get the details from them)! Check them out, try an apricot wheat, and hear the legend of the Boxing Rock!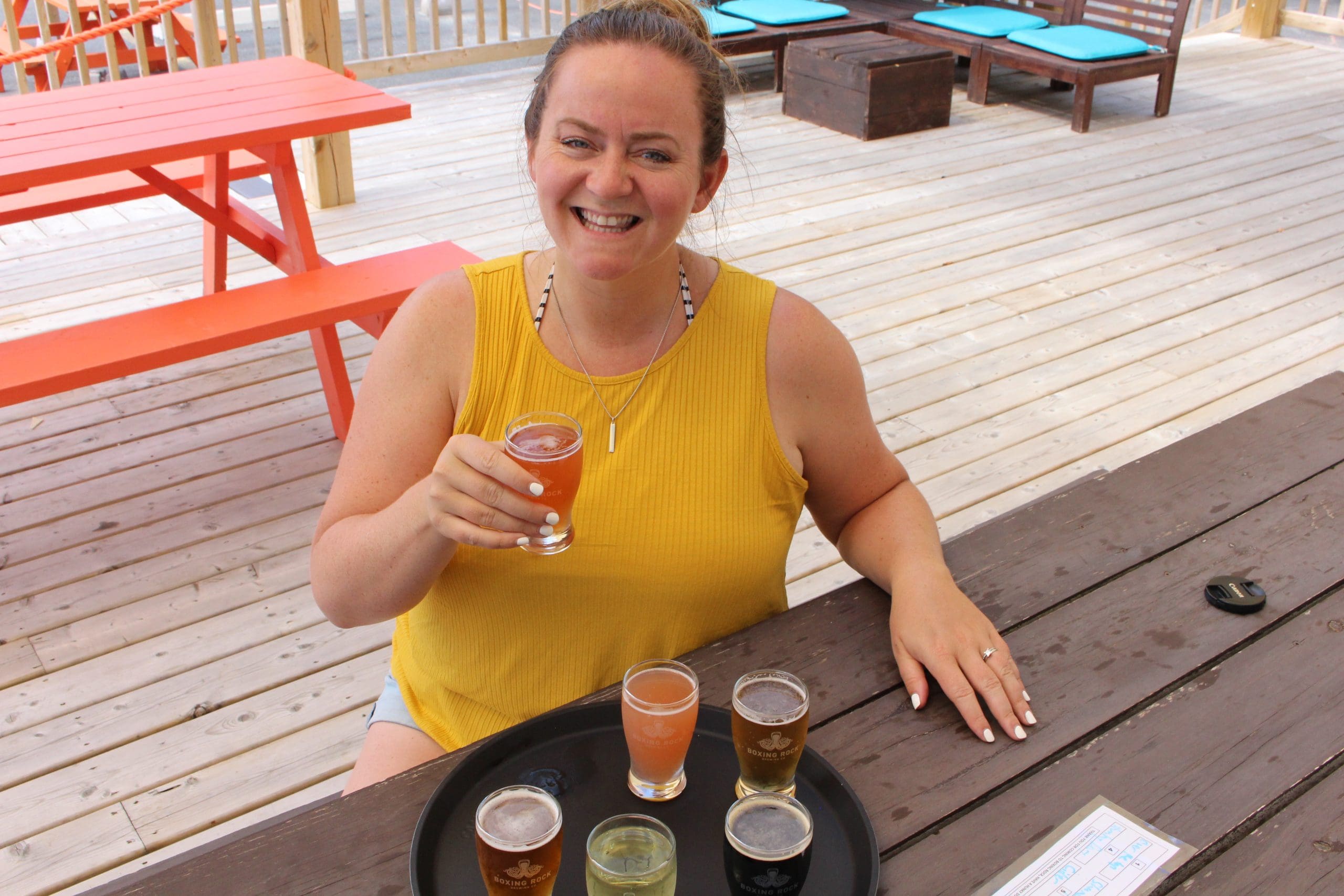 Darren Hudson's Wild AXEperience
5 Petticoat Lane, Barrington
You've heard of axe throwing. It's a fun activity to do with nearly everyone (in fact, we happen to have a friend who was able to do some axe throwing while recovering from a major hip surgery), and there are several options to do this throughout the province. That being said, though, none are quite like Darren Hudson's Wild AXEperience! Not only can you throw an axe or two, but you can be a "lumberjack for a day", trying your hand at cross-cutting and bow sawing logs, log rolling, learning from World Champion Lumberjack, Darren Hudson, and learning all about the history of lumberjacks in the area. 
Not only can you be a lumberjack for a day, but there are other activities to do here as well, including trying your hand at weaving, cleaning fleece, or making your own wool, cozying up around a campfire with heritage tea made over the fire or a craft beer made special by Boxing Rock Brewery.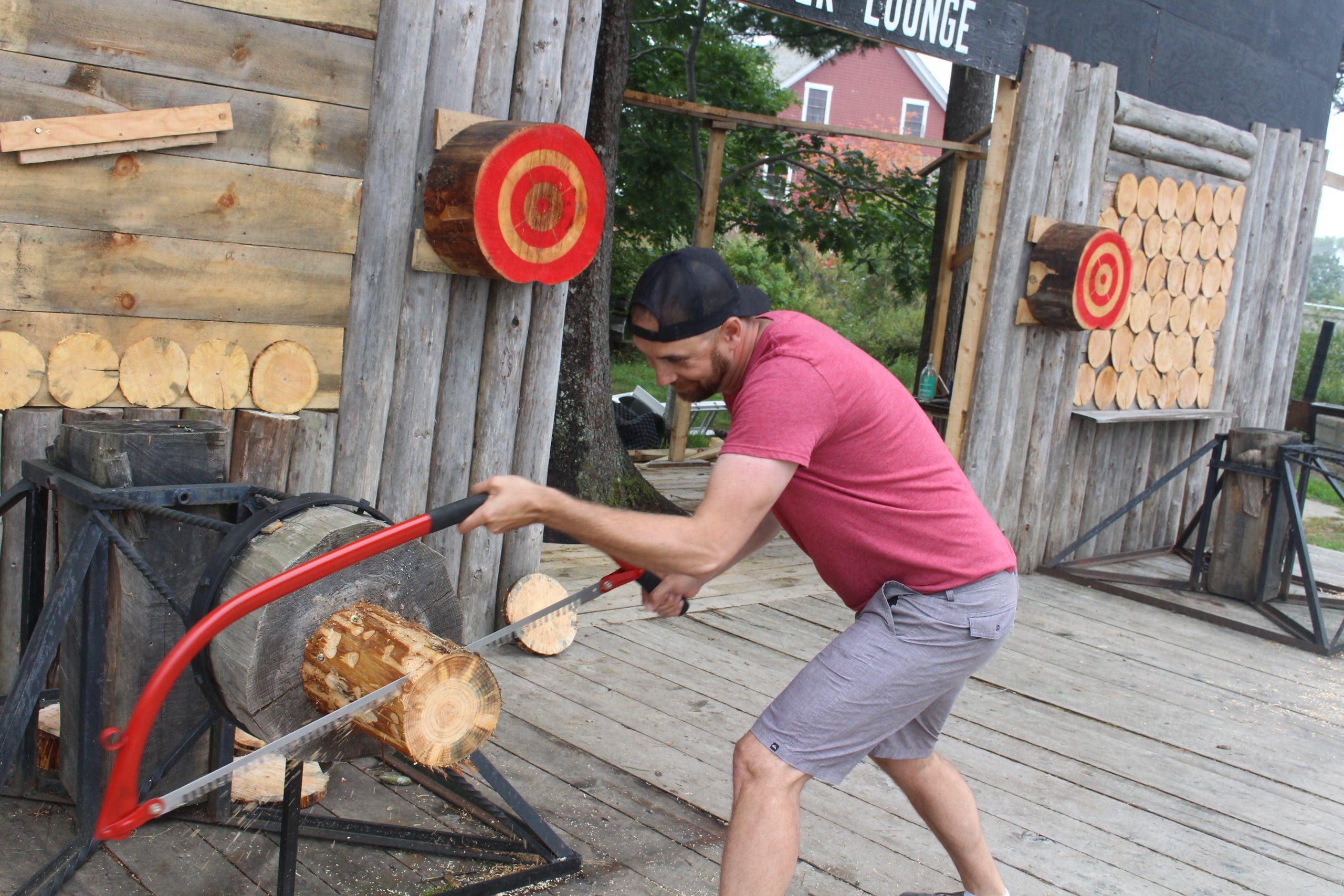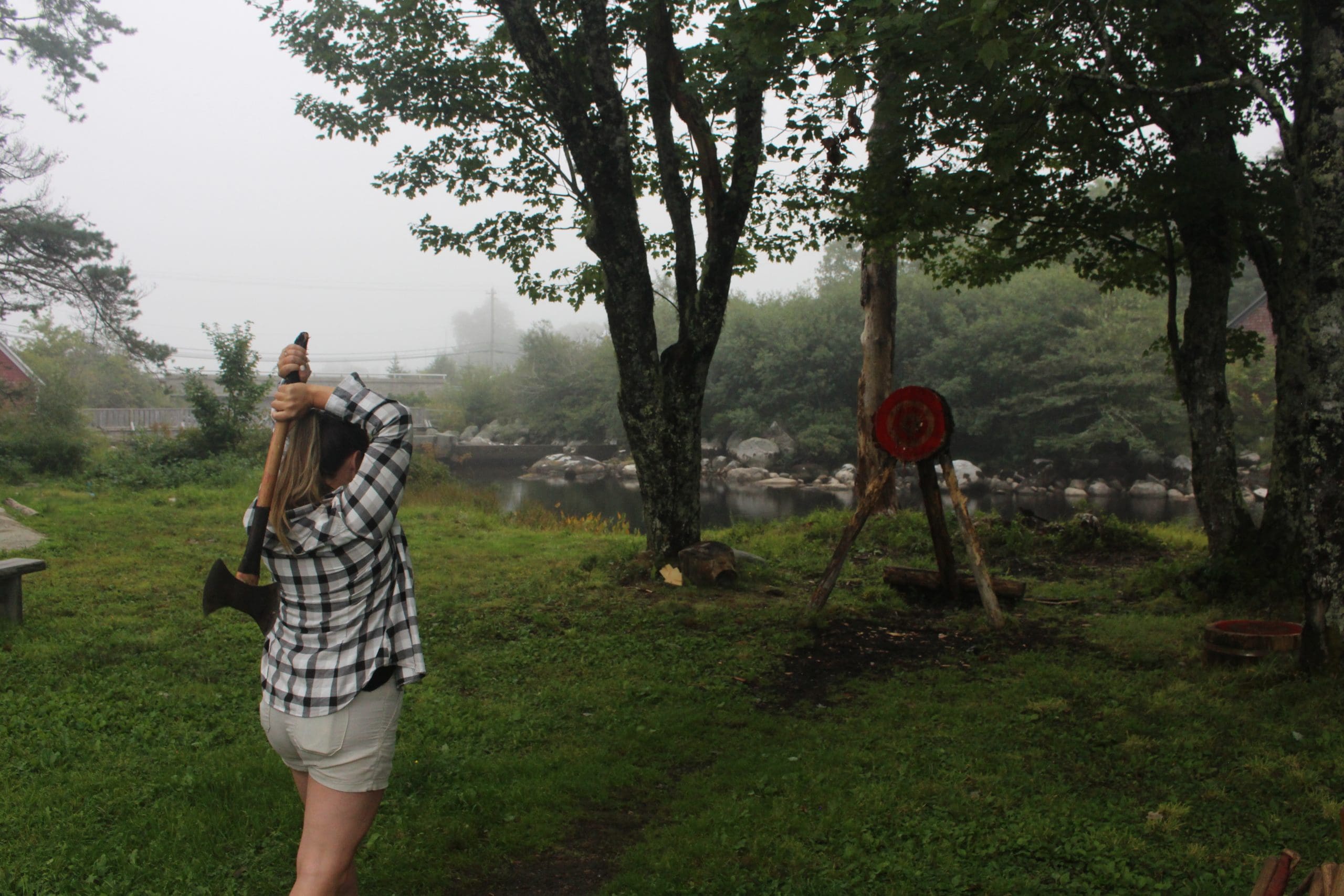 Outdoor Fitness & Paddleboarding
43 Ann Street, Shelburne
Borrow My Boards SUP Rentals offers a great package with a fitness class and paddleboarding – a perfect start to any day! But no worries if paddleboarding isn't your thing – they also have tubes, watermats and more!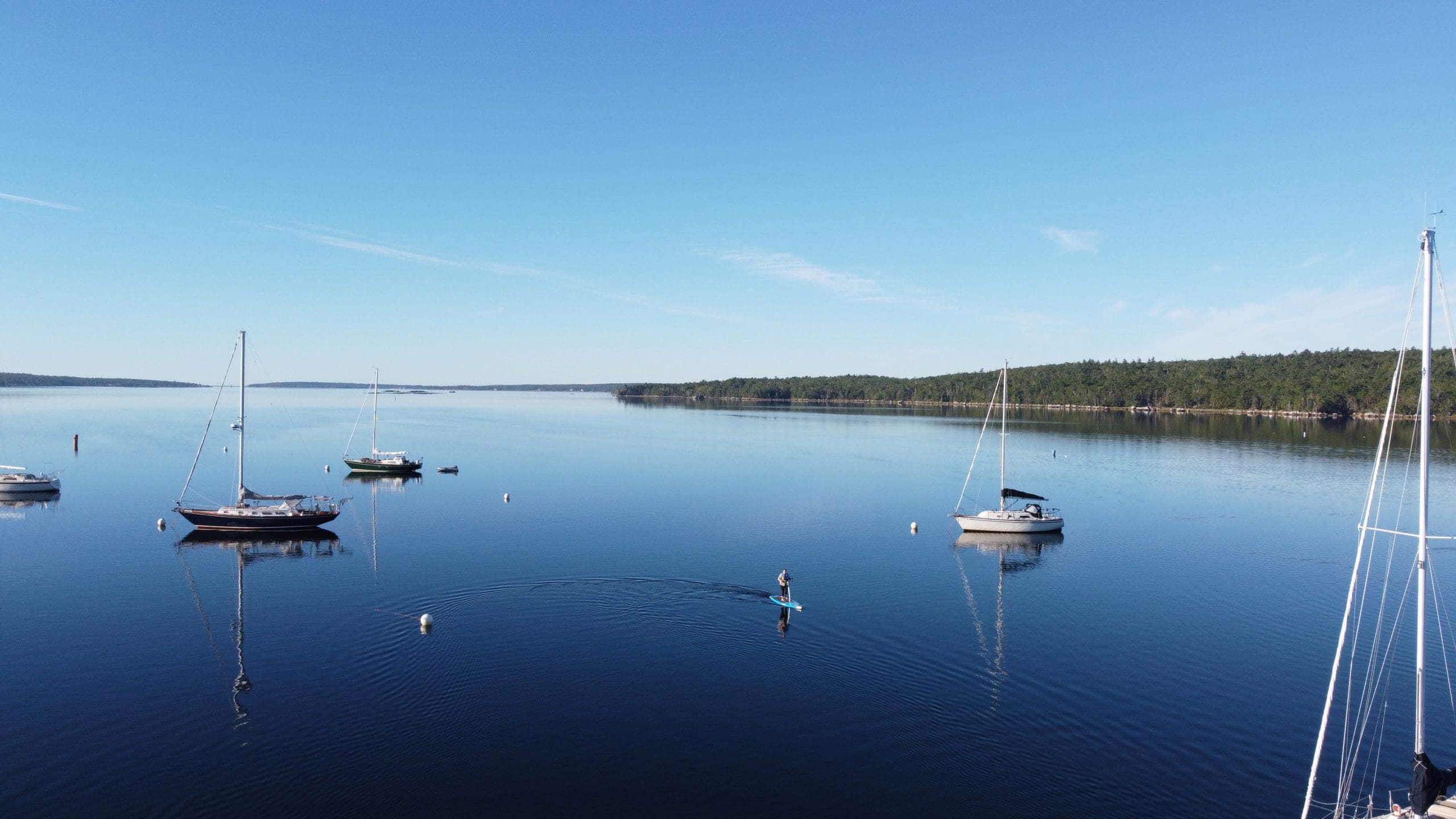 Kayaking
1 Dock Street, Shelburne
With both single and double kayaks available, The Sea Dog is a great spot to rent your kayak(s) for the day. Located just off of Shelburne's historic waterfront, there are many great water adventures you can go on. Check out the Salmon farms, or the Sandy Point lighthouse by water, or take an overnight trip to McNutt's Island! This is a great spot for kayakers of all skill levels and experience!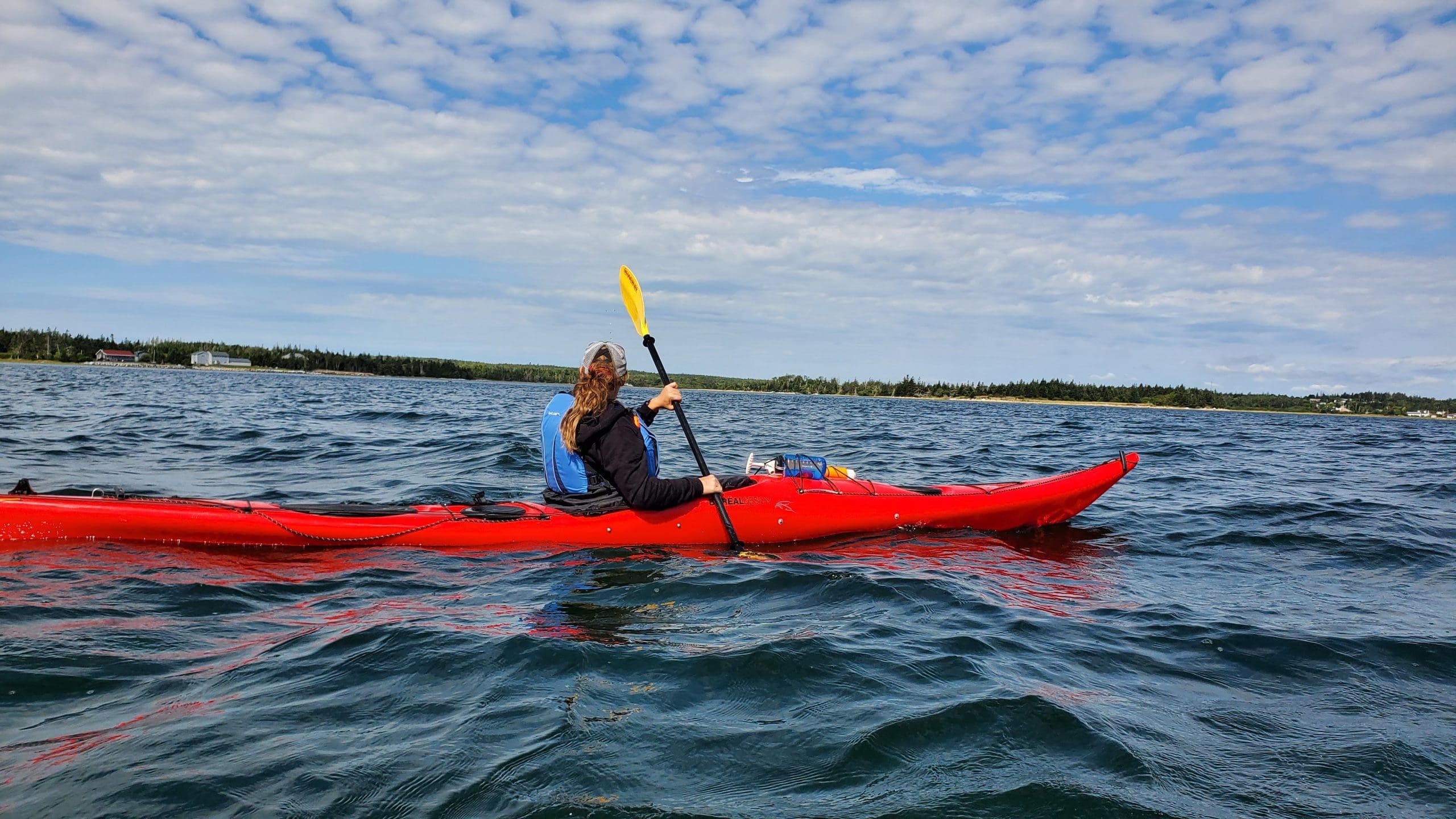 Nova Scotia Marathon
12 Park Lane, Barrington 
As a qualifying marathon to race in the Boston Marathon, the Sea Me Run Nova Scotia Marathon is certainly something to check out if you are a running enthusiast. Located in Barrington, the race offers several different lengths, including the longest full marathon which takes runners all the way to The Hawk, the southernmost tip of Nova Scotia. While this route is primarily flat, the secondary road does include a few rolling hills, making it a perfect spot for runners and walkers alike! 
Do any of these places tickle your fancy? See something you'd like to experience? We can't recommend travelling to Shelburne County enough. There truly is something for everyone! The food is great, the people are friendly, and the views are incredible.
Let us know what most piques your interest about Shelburne County in the comments!