64 Gift Ideas for Foodies
We all know some foodies!  You know, that friend who spends countless hours in the kitchen creating and always has their finger on the pulse of every new restaurant opening?  Heck, maybe YOU'RE the foodie and this list can serve as a wish list.  Luckily, there's no shortage of interesting gift ideas for foodies.
Food Storage Gadgets
You know what I'm talking about (my inner dork is about to show)!  If you're a foodie, you love really nice food storage containers.  Go ahead, tell me that's not true!  Often times, these little splurges don't go on our priority list which makes them great for gift-giving.  We've compiled a list of some of our favourite food storage gadgets (all available on Amazon in Canada and the US).
Culinary Experiences
If kitchen gadgets aren't your jam, we're a big fan of experience-based gift-giving.  From Chef's tasting to cooking classes and food tours to events, we're got you covered with our experience gift guide.
Life-Hacking Food Gifts
Do you know the #1 obstacle people report for not achieving their goals (in any area of life)?  I've asked this question to thousands of past students and clients both in the personal development space and the business world and they almost all report one thing.  TIME!  Or rather, not enough of it.  So gifting someone some extra time can be the most valuable gift they receive this year.  Check out these options for saving your loved ones precious time when it comes to food.
Meal Delivery Services
Meal delivery services have become mainstream for good reason.  These brands send all of the pre-portioned, fresh ingredients right to your doorstep with step-by-step directions to make restaurant-quality dishes. Meal kits have become a regular occurrence for us.  We tend to cycle through different brands for variety.  These are a few that we've tried and enjoyed:
Chef's Plate: Order online at chefsplate.com
Hello Fresh: Order online at https://www.hellofresh.com/
Good Food: Order online at https://www.makegoodfood.ca/
Meal Prep Services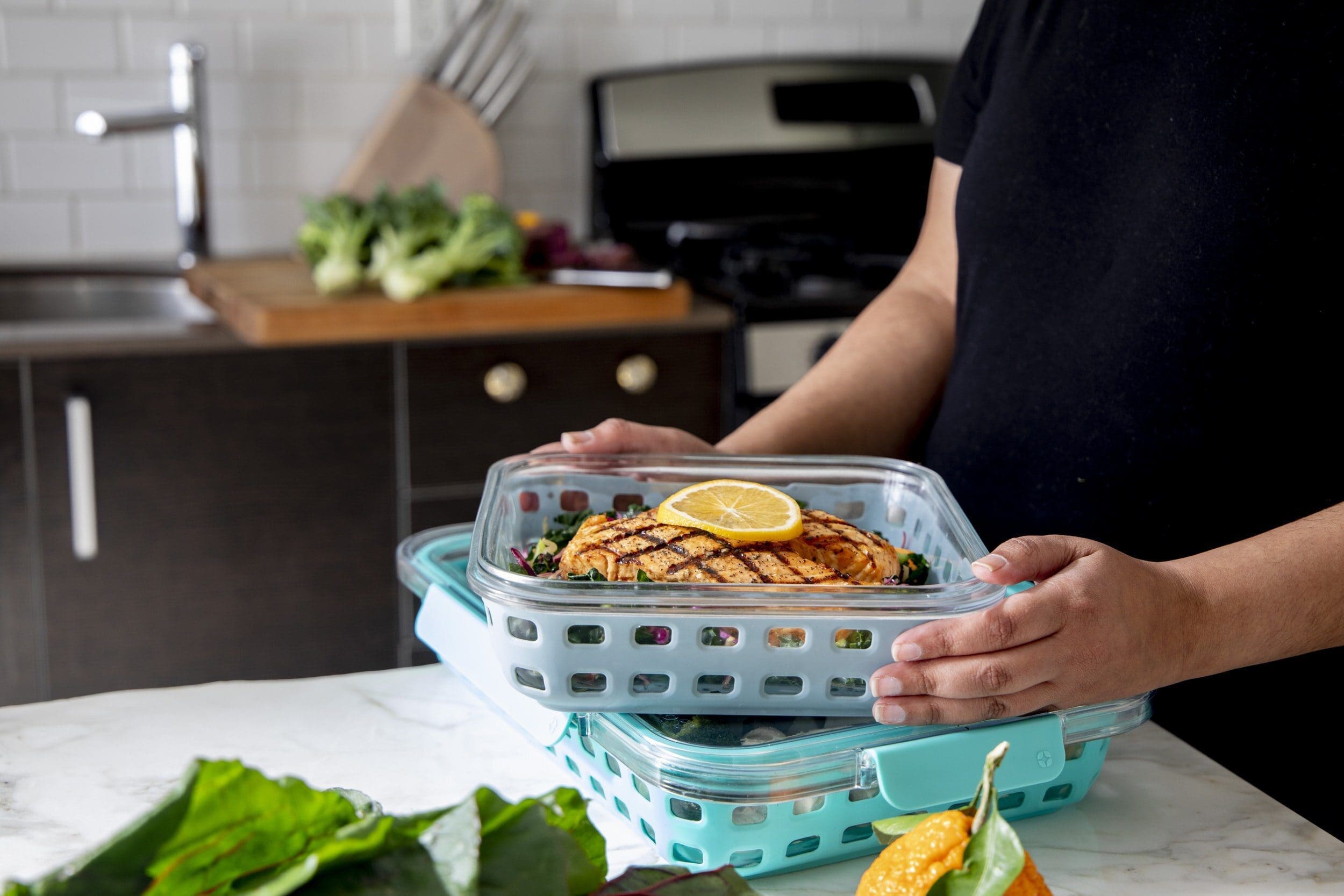 Another service we tried and loved this year was an in-house meal prep service from a local company called Easy Platter.  They send a Chef to your home where they prepare meals for the week based on your preferences.  Check your local area for meal prep services.
Where to order: https://www.easyplatter.com/
Growing Gadgets
If you live in the county and have space, perhaps a garden is a normal part of everyday life.  But if you've got any city-dwelling foodies on your list we've got some gift ideas we think you'll love.
Cheese & Charcuterie Boards
Most people already have cheese boards & serving treys (but we included a couple we think are great here anyway).  But, it's the little accessories that we, as hosts, don't always think of.  Imagine having little tags for the cheeses you're serving, or stainless steel premium knives.  How impressive, right?
Cook Books
First, a cookbook and/or iPad stand for the kitchen is a genius gift for ANYONE who spends a lot of time with recipes.  Second, we've included today's top trending cookbooks along with some of my personal all-time favourites.
Foodie Accessories
If you know what you're working with in terms of what they already have – you're way ahead of the game.  For example, many foodies have the infamous kitchen aid mixer – but do they have the various attachments?
Trending Appliances for Foodies
These require a bit more budget but if you're looking for appliances there are some that are hot, hot, hot right now!  We've also included a few timeless appliances that every foodie should have.
Local Food Gift Sets
We dedicated an entire guide to supporting our local businesses (you can see it here) but we're also on a mission to make your life easier.  So, we're dropping a rapid-fire list of some great local food product gift ideas if you live in Atlantic Canada.
---
I hope this guide was helpful for you as you shop for the foodies in your life.  We ADORE hearing from you so if you liked this, let us know.  If you, yourself, would like to drop any hints around the holidays please feel free to share this post with the people in your life!
---
Looking for more ideas?  Check out our other gift guides:
*This post contains affiliate links. That means that if you make a purchase after clicking on a link I may earn a small commission at no extra cost to you.  When you shop from these pages, you help us continue to be able to produce free resources for you!