Experience Gift Ideas
Need some experience gift ideas this year?  
Experience gifts are a great alternative to traditional gift-giving.  It's also something we, ourselves, have been doing for years because it addresses several concerns that we have during the holiday season.  Here are a few things we love about experience gifts:
They're the perfect gift for "someone who has everything"

They're more eco-friendly & sustainable (we produce millions of tonnes of excess waste during the holiday season – and not just a few million!)

They create memories that last a lifetime

You avoid contributing to a collection of unused items in someone's closet
This kind of gift-giving is our absolute favorite because it not only addresses the list above, it also gives something more precious than any "thing".  Your time.  The possibilities are endless when it comes to experience gifts but here are some ideas to get you started this season.  
PRO TIP: Avoid printing coupons you've created yourself.  It's cute, yes, but here's the problem.  If you've created a coupon book with things like "movie date", "dinner date", "1 house cleaning", etc the likelihood that your loved one will use it is slim.  Why?  Because many people will feel guilty redeeming these hypothetical gifts.  We recommend actually purchasing the experience before you gift it.  That way, it's already bought and paid for so they're far more likely to use it.
Experience Gift Ideas for Foodies
This topic gets a big section in our gift guide this year because, let's be honest, we talk about food A LOT.  We love it, we know you love it, so why not weave this right into your gift-giving this year!
Restaurant Dates
Never underestimate the power of a great meal.  A few years back we started buying clusters of gift cards to our favourite restaurants and giving them as a "group gift".  For example, there are 8 of us on my Mom's immediate side so Brent & I will purchase 8 $50 gift cards (one for each of us).  When we deliver the gift, we book it right away (and usually pick up the remaining tab if there is one).
This experience gift has become a tradition because sharing a meal with your entire family (depending on size) can be challenging.  Particularly if your children are grown and all out of the house. Whether you're buying for a larger group of siblings or for your significant other, a date night is always well-received.  If we're not able to gather in groups or dine-in at restaurants, consider ordering take-out and having a cozy night in.
If you're local to Halifax, we'd highly recommend checking out these restos:
---
Gahan House / 1615 Grafton St, Halifax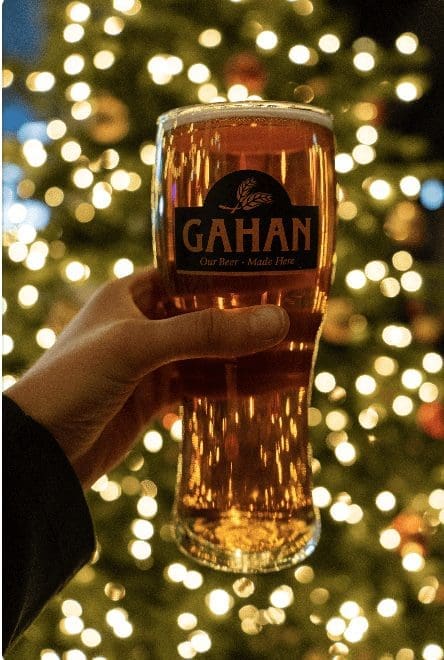 The Gahan House has one of our favorite patios in the city and offers elevated pub fare and handcrafted ales.  Do we need to go on?
Check our their annual gift card campaign: Receive a $10 cash card when you Buy $50 in MHG gift cards (Nov 26-Dec 31)
Private Dining Option: For any occasion (now taking holiday bookings) visit https://halifax.gahan.ca/
---
Barrington Street Steakhouse / 1662 Barrington Street, Halifax NS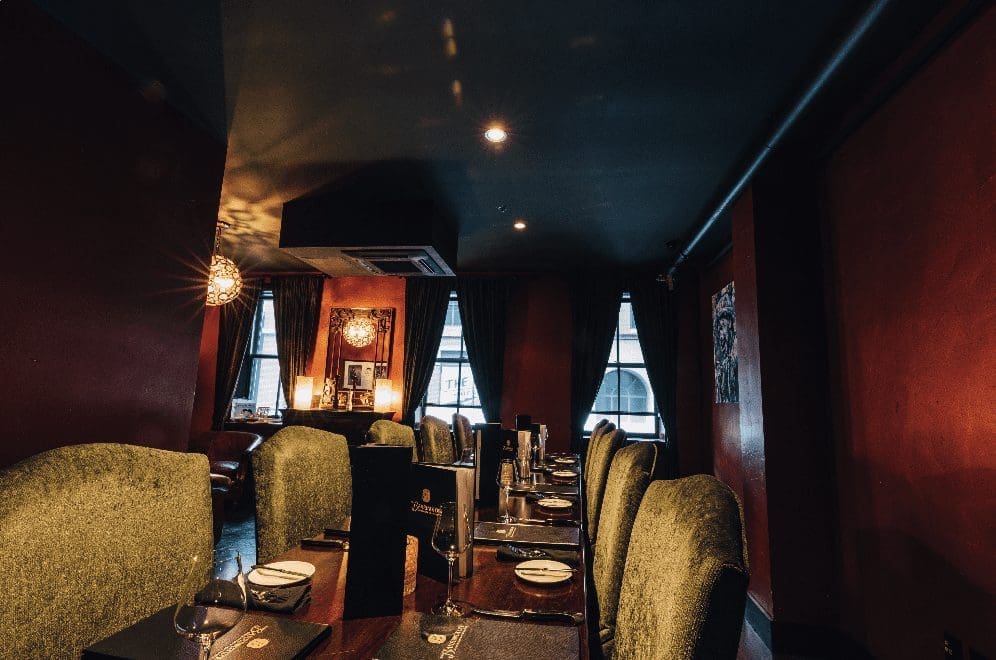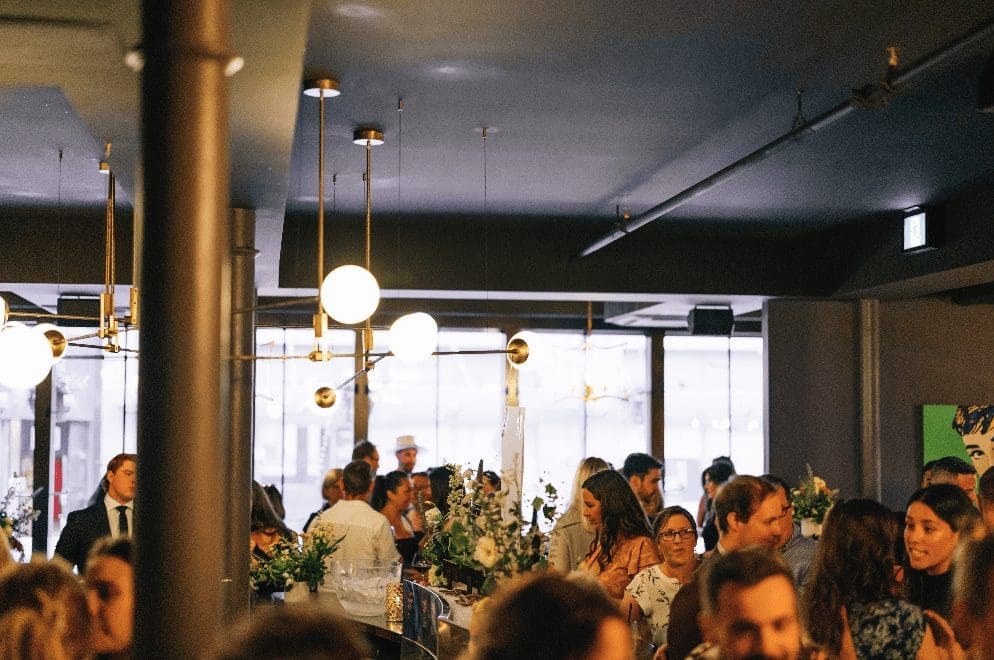 We get messages every day asking what we recommend for upscale dining and our answer is always the same – Barrington Street Steakhouse.  We've tried many steakhouses in Halifax and Barrington always wins.  Their shareable menu is A+, the atmosphere is a perfect blend of casual fine dining and the wine list is stellar.
Check out their annual gift card campaign: Receive a $10 cash card when you Buy $50 in MHG gift cards (Nov 26-Dec 31)
Private Dining Option: For any occasion (now taking holiday bookings) visit https://barringtonsteakhouse.ca/private-dining/
---
Pickford & Black / 1869 Upper Waterstreet, Halifax NS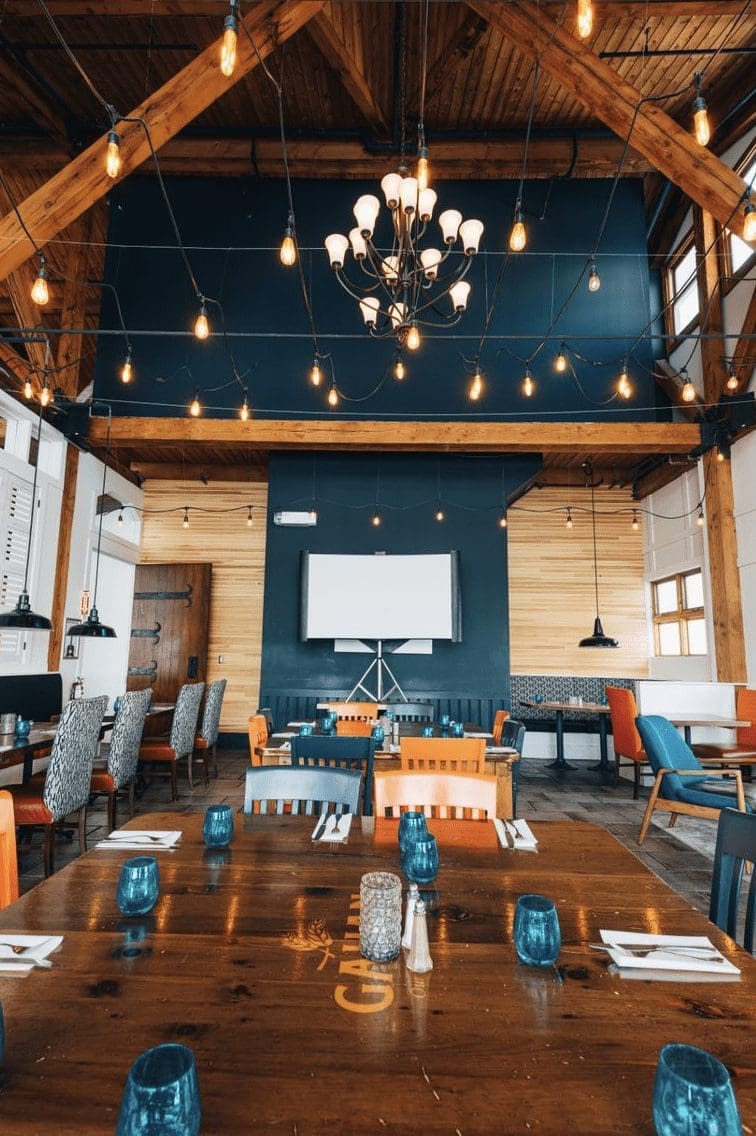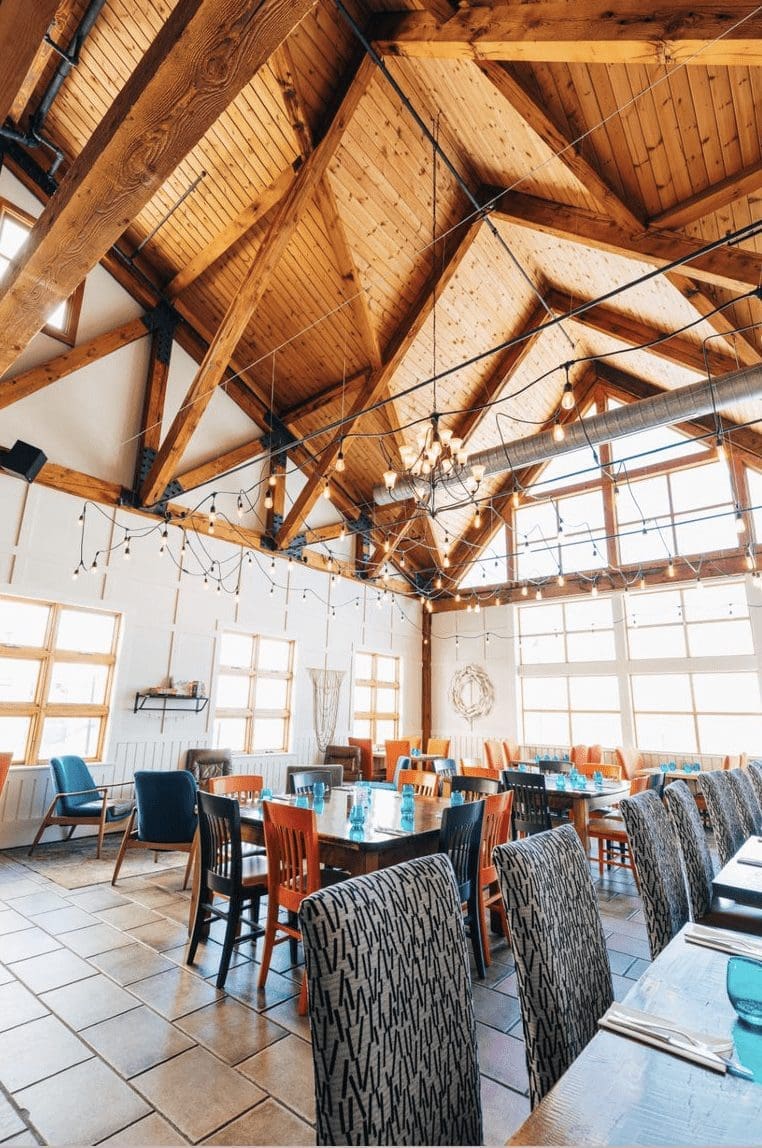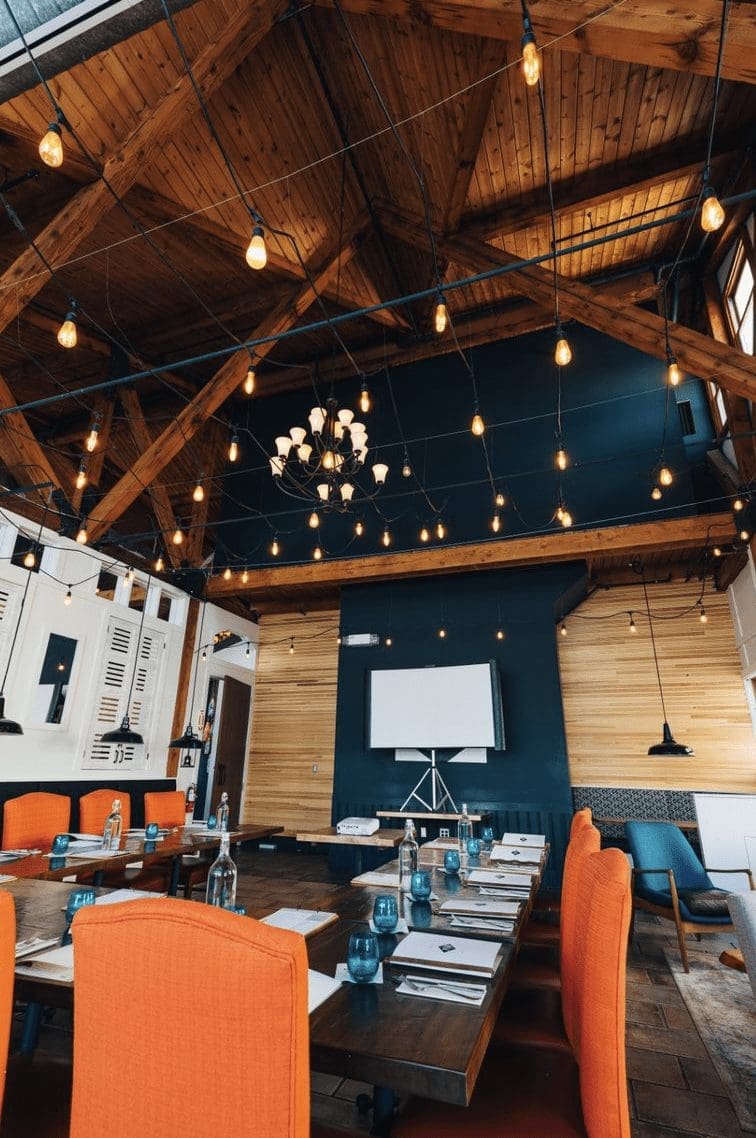 For the seafood and craft beer fans in your life, consider a gift card to Pickford & Black on the Halifax Waterfront.  They've got an oyster bar, weekend brunch and a "meet your needs" menu that offers gluten-free, dairy-free and vegan options.
Check out their annual gift card campaign: Receive a $10 cash card when you Buy $50 in MHG gift cards (Nov 26-Dec 31)
Private Dining Option: For any occasion (now taking holiday bookings) visit https://pickfordblack.com/
---
Miracle on Grafton at The Stubborn Goat (Halifax)

Miracle on Grafton is back from mid-November through the holidays and you won't want to miss it.  If you're near Halifax, definitely check out The Stubborn Goat (or make a weekend trip of it) because the holiday spirit is here in full force!
Here are a couple of things to look forward to this Holiday season:
Kids eat FREE between 3&5PM before the Parade of Lights! (Must be accompanied by a parent or guardian ordering a regular-priced menu item.)
Weekly live music from Tyler Key and Dave Toonders on Fridays & Saturdays
Kids colouring contests
and so much more! Stay tuned
---
Food & Drink Tours
Food and drink tours are a great way to spend a day – whether you're checking out something new or exploring your backyard from a different vantage point. This year, we've had the pleasure of jumping on several food and drink tours and would recommend any of these for a great gift.
---
J Farwell Sailing Sunset Wine & Cheese Sail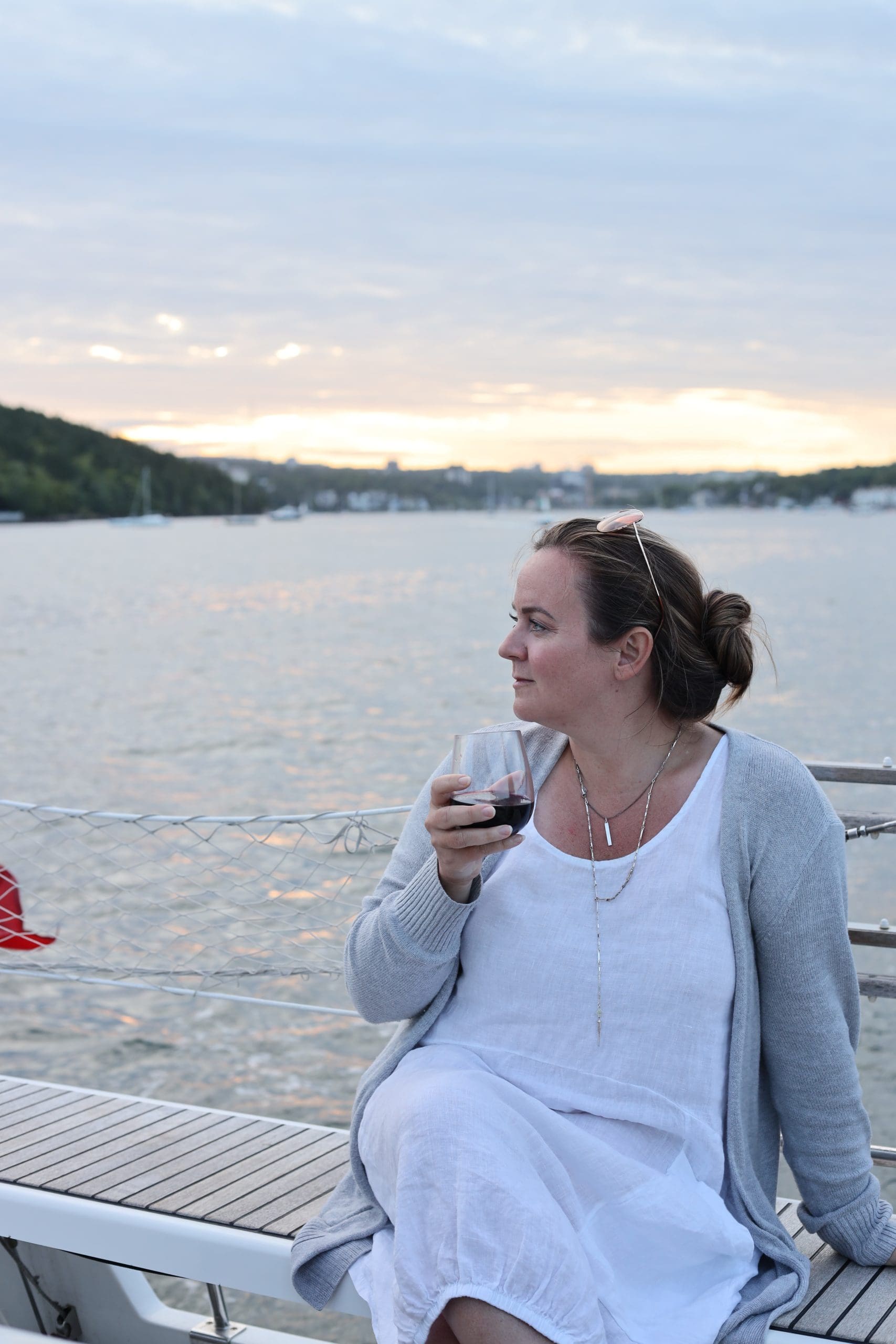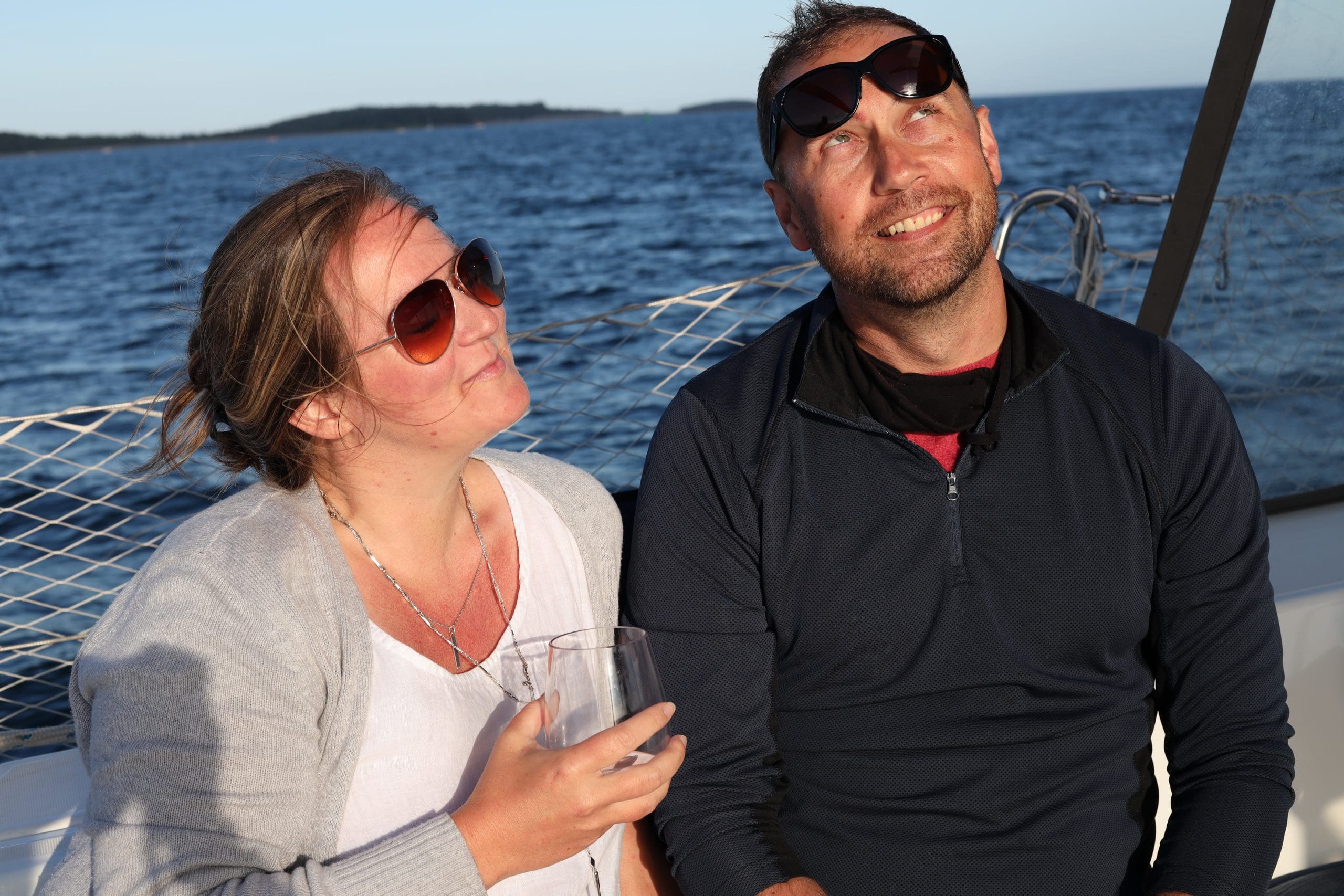 J Farwell Tours offer sailing tours, yacht charters and private event bookings – there's something to suit everyone.  We recommend the sunset wine & cheese tour as a fabulous way to spend an evening.  If you're taking us up on our group experience gift ideas, you can charter the whole boat for your group or hop on an existing sail and meet some new people.  The tour includes 4 wine and cheese pairings and takes you along the coastline of the Halifax harbour for 2.5 hours.
Normally $368 (incl hst) for 2 but they're offering YOU, our readers, that tour for $325 for 2!
Side note: they don't typically offer promotions so this is a serious advantage for you.
Where to book: Online using our EXCLUSIVE link (this is how you get the discount)
---
Grape Escapes Wine Tours

Wine. Tours.  Need we say more?  Our local wine region here in Nova Scotia is astonishing and Grape Escapes takes the guesswork (and driving) out of planning your trip.  Give an experience this season with a wine tour gift certificate with Grape Escapes.
Where to buy: Online at https://sipandtastetours.com
---
Virtual Cooking School with The Kilted Chef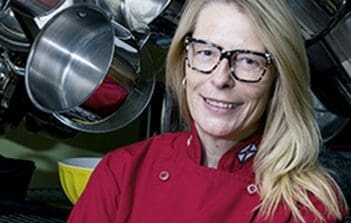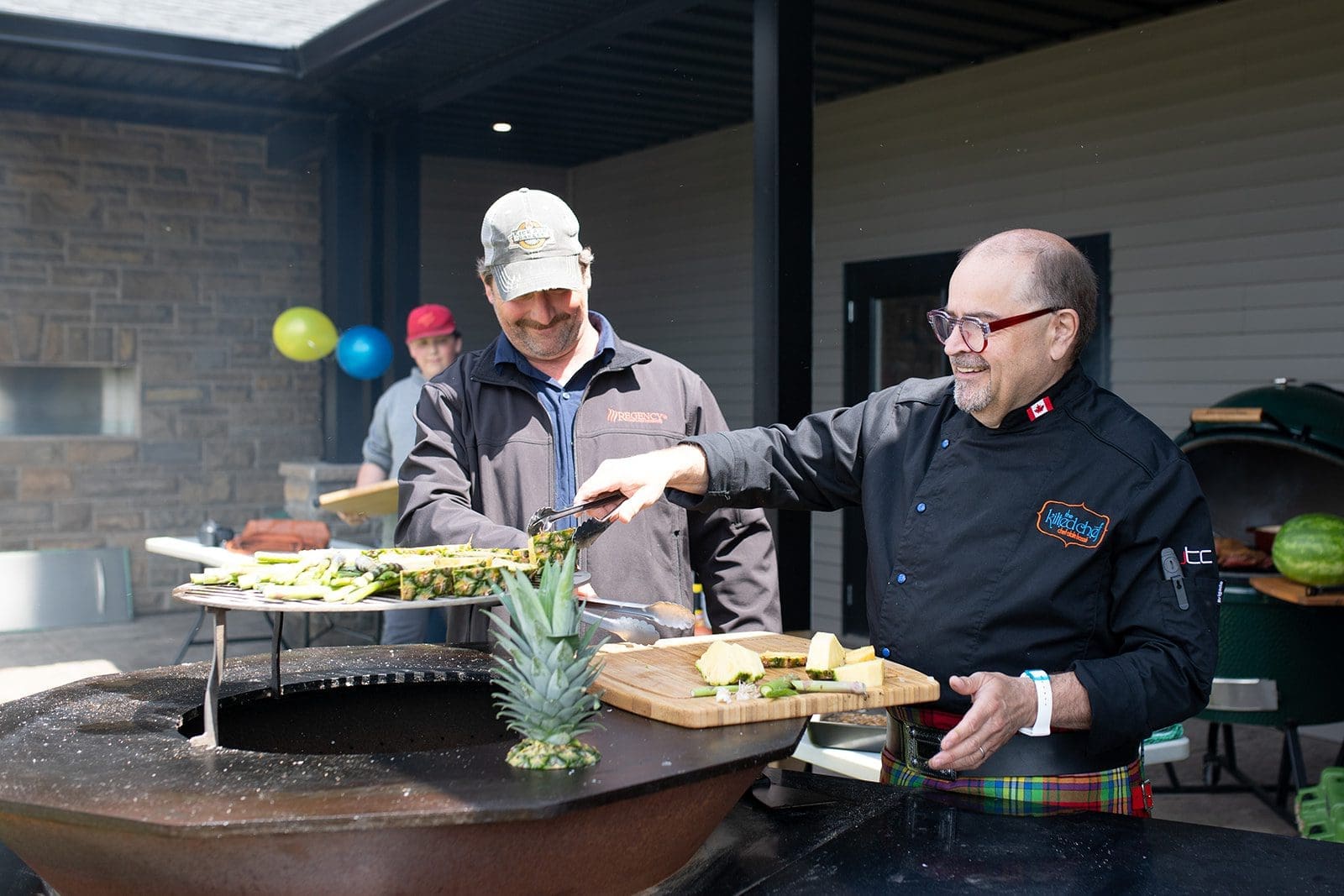 Atlantic Canada's culinary ambassador, The Kilted Chef (Alain Bosse) has a membership program where you learn to cook like a Chef.  Each month, members attend a virtual skills class (think knife skills, mother sauces, cast iron cooking), enjoy a supper club and get direct access to a Celebrity Chef.  It's like having a Chef in your back pocket.
Where to buy: Online at kiltedchef.ca
---
Experience Gift Ideas for Travelers
Staycations
We get it, not everyone has the time or means to take long-distance trips as regularly as they'd like.  But who couldn't use a night or two away without having to take time off work?  We're big fans of local destination travel!  Whether you're booking something in your own province or "home adjacent" this kind of gift will be a winner with just about everyone.
We love the idea of taking this opportunity to explore a new place, close to home that you may have overlooked previously.  Recently, we've started exploring places like the town of Barrington – just a couple of hours from us on Nova Scotia's south shore but FULL of amazing things to see and do!
Regardless of where in the world you live, consider looking to your local resorts & accommodations for your gift ideas.  If you're here in Nova Scotia, we've got some ideas for you here.
---
Yellow Tuna Inn
Enjoy a 5-Star, overnight getaway with an outdoor hot tub & sauna, complete with everything you need to explore some of Nova Scotia's darkest skies.  This package includes sparkling Nova Scotia wine, delicious local sweets, and a user-friendly telescope.  Yarmouth is known for it's dark skies and Auberge Thon Juane (Yellow Tuna Inn) is the perfect way to enjoy it.
Where to book: Online at https://yellowtuna.ca/wp/accommodation/getaway-under-the-stars/
---
As The River Bends Dome Retreat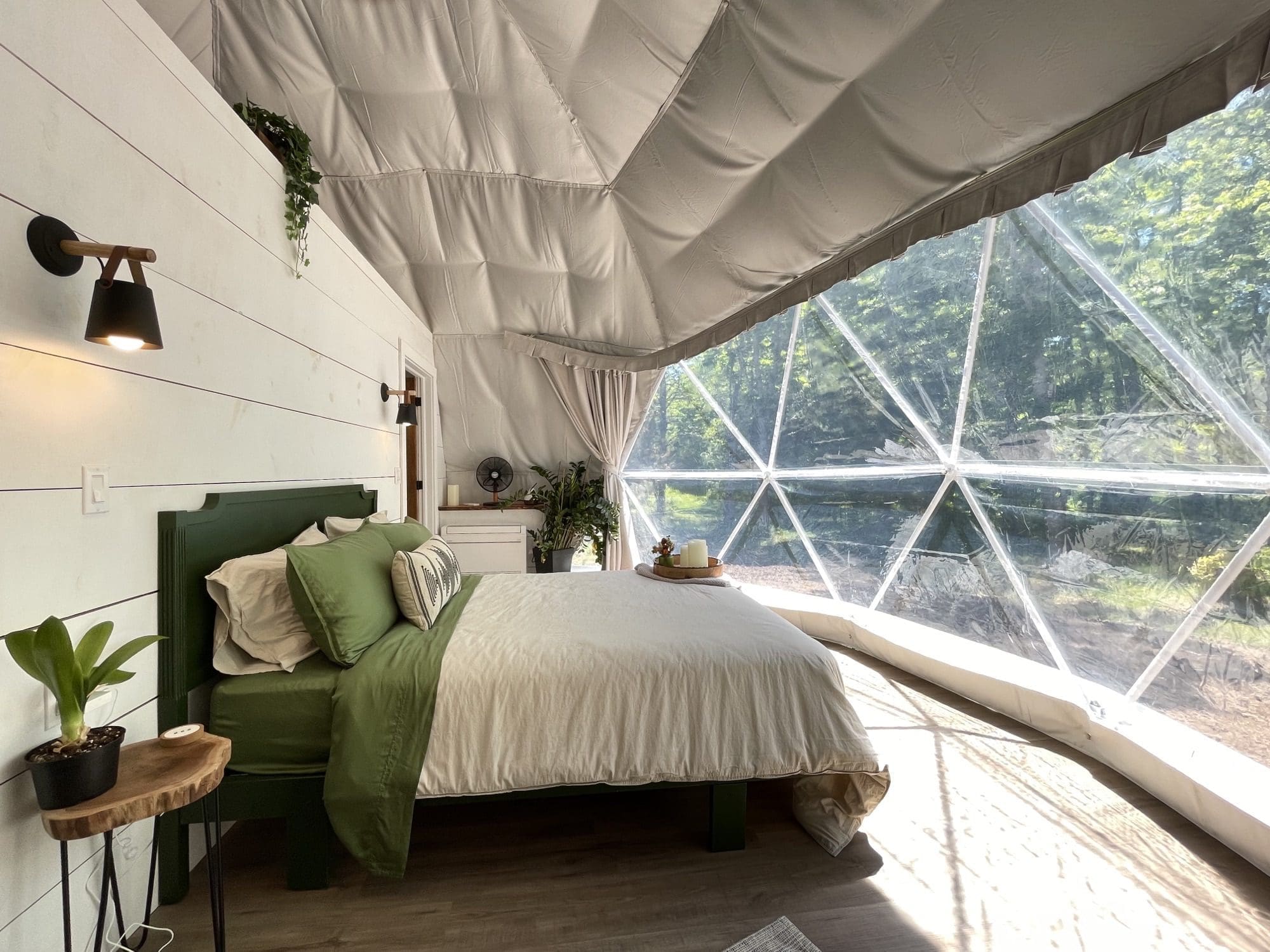 Relax under the stars and sleep amongst the trees in your private eco-geodesic dome.  As the River Bends is new on the scene and we're so excited to share this place with you — where luxury meets earth-friendly!  Book a dome stay, add one of their signature experiences or purchase a gift card for someone special on your list.  You should also know, the domes are all appointed with a private bath, kitchenette and hot tub!
Where to book:  https://www.astheriverbendsretreat.com/
---
Digby Pines Getaway
Give the gift of luxury with a 2-night cozy getaway at Digby Pines in picturesque Digby.  The cozy cottage escape includes 2 nights in a cozy cottage, breakfast and a welcome bottle of wine and charcuterie platter.  Digby Pines is now open year-round and personally, we LOVE a winter getaway!
How to book: online at https://www.digbypines.ca/cozy-cottages
---
Porters Peak Adventure Getaway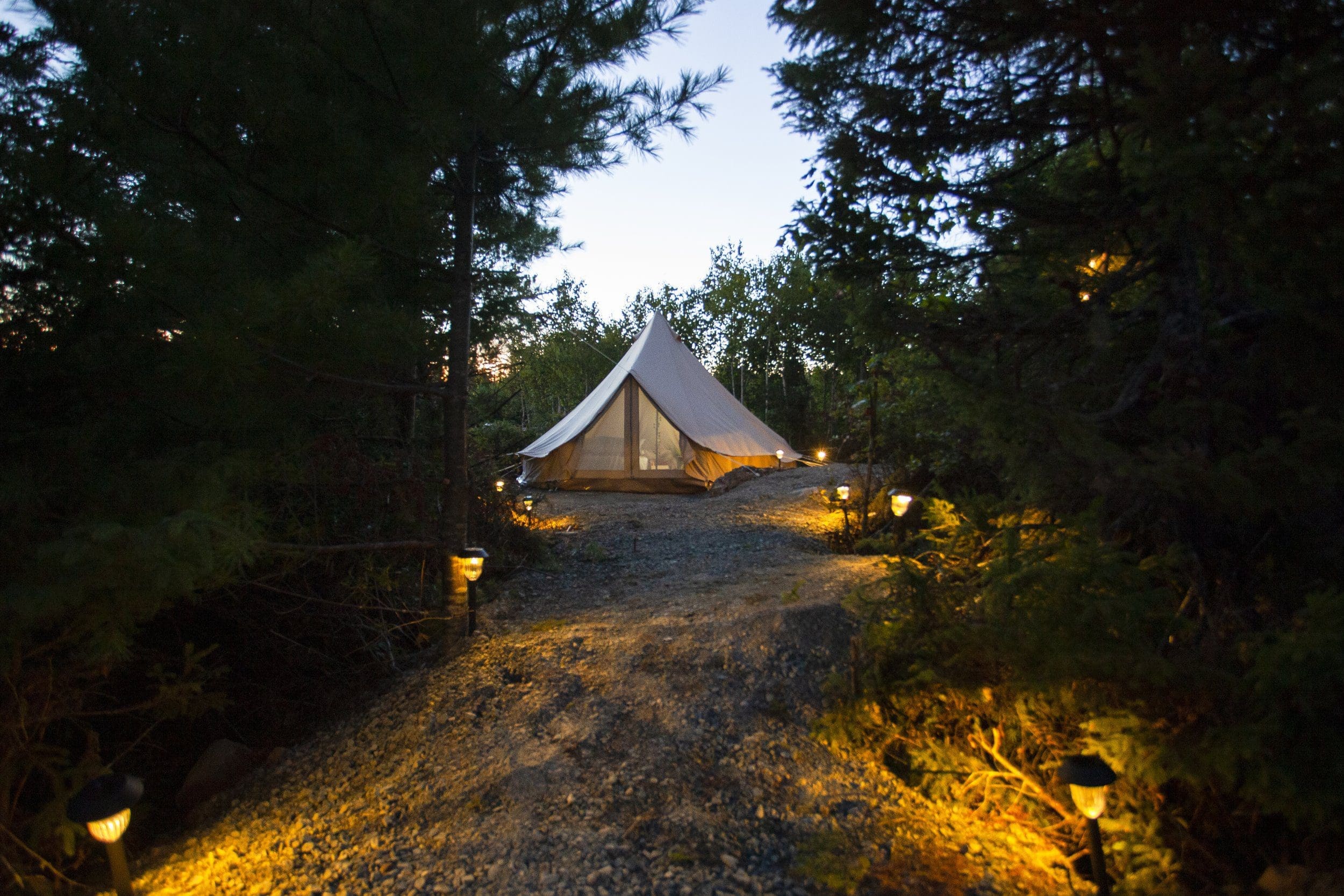 Say hello to Halifax's Newest Winter Wilderness Destination, Porters Peak, only 40 minutes from the bridge. 
With over 250 acres of snow-capped trees and over 10 unique accommodations, Porters Peak is the perfect getaway this winter. 
Find yourself snowshoeing across a frozen lake, sliding down mounds of snow on a tube or taking an ATV tour off the beaten path. 
Afterwards, snuggle up by the fireplace in one of their off-grid cabins or heated winter glamping tents.

Discounted rates are available for the winter – take it outside this winter and enjoy a winter wilderness getaway today!
Where to book: Online at https://www.porterspeak.com/
---
Sallys Brook Wilderness Cabins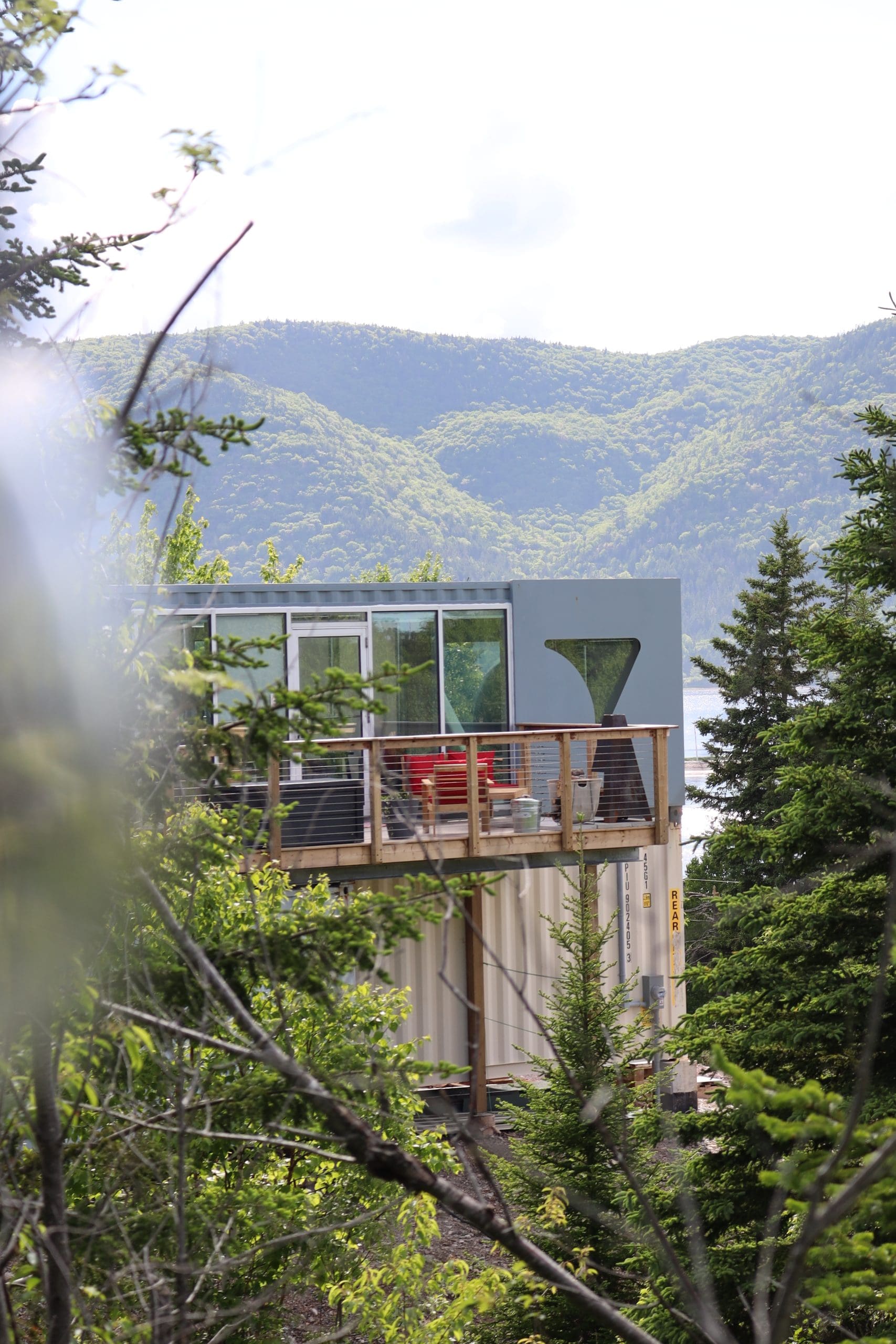 Sally's Brook is an eco-friendly year-round cabin retreat in the heart of Cape Breton Island, Nova Scotia, Canada, just beside the Cabot Trail.  They offer a variety of unique accommodations options that include cabins, glamping tents and (our favorite) a converted shipping container.  Relax in the wood-fired sauna and enjoy the view of the water or explore the nearby hiking trails.
Sally's Brook also holds the Rainbow Registered accreditation for LGBT+ friendly businesses and organizations. When you see a Rainbow Registered symbol, you know the business or organization meets a stringent set of standards to ensure LGBT+ customers feel safe, welcomed, and accepted.  We LOVE this!
Where to book: Online at https://sallysbrook.com/
---
White Point Beach Resort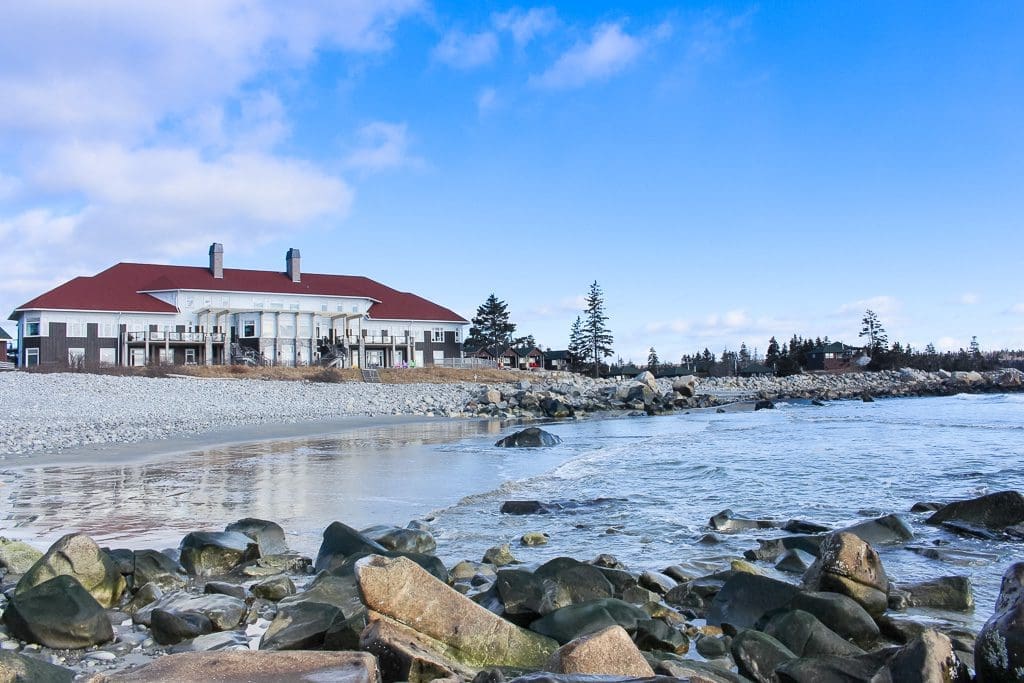 White Point Beach Resort literally has something for everyone.  With an onsite restaurant & bar, games room, endless events, pool, trails – you name it, they've got it.  Oh, and the beach!  If you want to know why we've been guests of White Point so often, check out this post we published about our recent visit.
Tuck beach days into their stockings with White Point Gift Cards. It's easy! Order gift cards online, give them a call at 1.800.565.5068, or better yet, drop by and sit by the fire while our elves do all the work.
Where to buy: https://www.whitepoint.com/the-resort/gift-certificates/
---
Luxury Stays with Oversea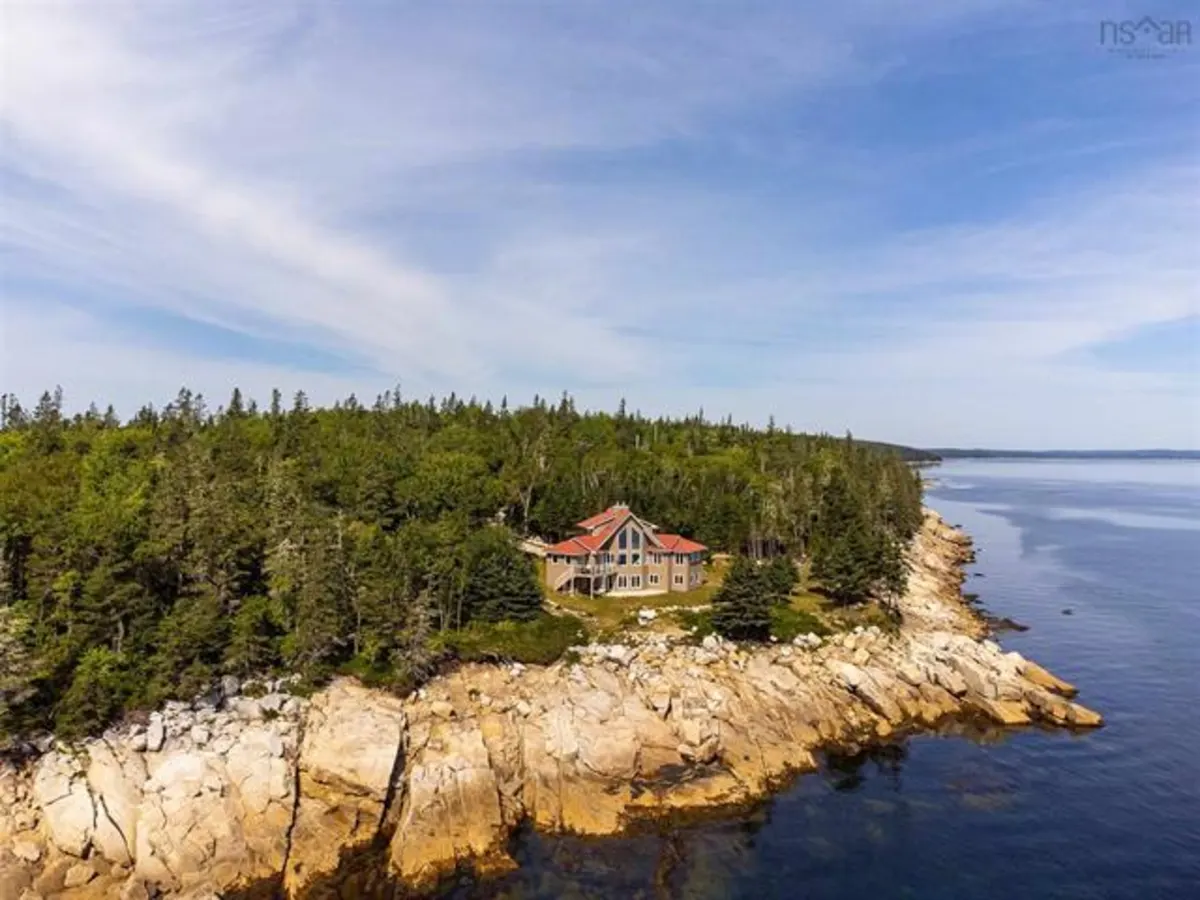 If you're looking for luxury vacation rentals – you've found them.  Oversea is really unique company that we met a few years ago and we've been staying with them ever since.  They manage more than 100 vacation rental properties in Atlantic Canada and they've got some doozies in their roster.  Looking for a waterfront oasis?  No problem.  How about a luxury flat in Halifax's downtown?  Yep, they've got that too.  Check out their listings and get dreaming!
---
Tattingsstone Inn Getaway in Wine Region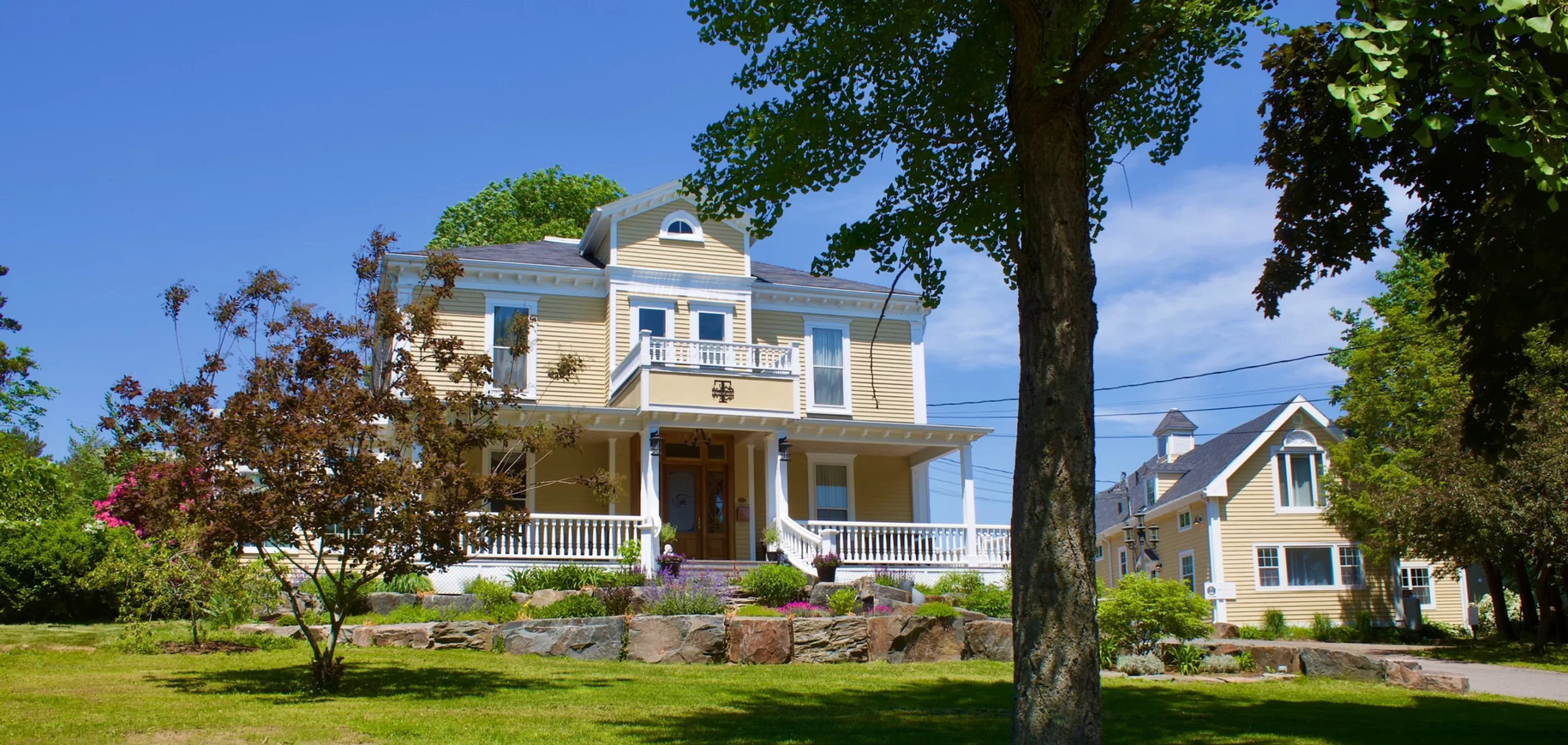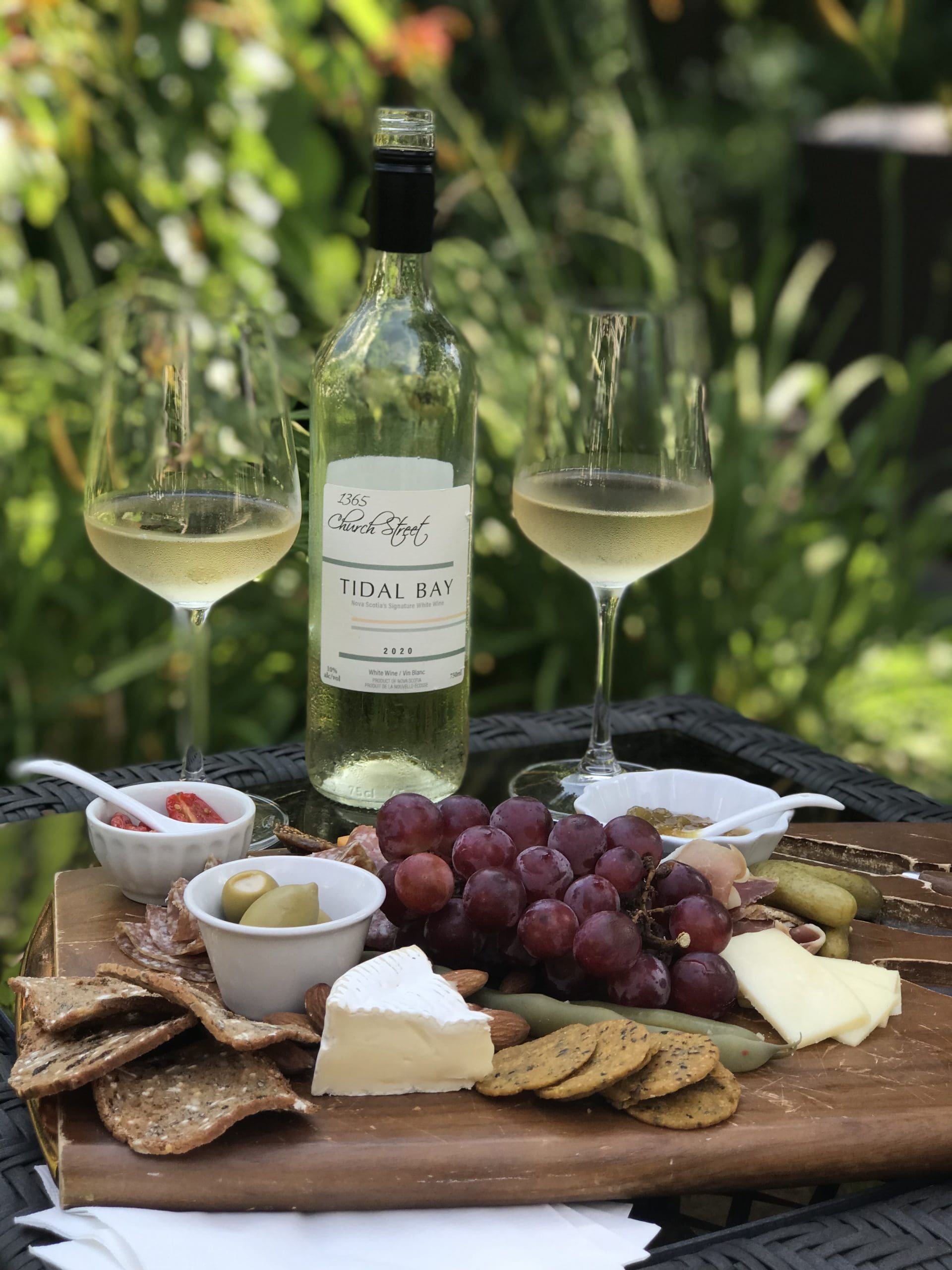 Nothing beats a staycation at a local gem in the heart of Nova Scotia's wine region.  Tattingstone in offers gourmet cuisine, luxurious accommodations, and a gracious, friendly Nova-Scotian welcome during your stay with them.  You can also add wine tasting, day trips and more to your stay to enhance the experience. The 2-night getaway package is always a great pick – you will receive a complimentary Charcuterie Board for two filled with a selection of cured meats, cheeses, fruit, and nuts along with a glass of red and white Nova Scotia Wine.
AVAILABLE: Sunday thru Thursday beginning November 1st until April 30th
Where to book: Online at https://www.tattingstoneinn.com/
Use Promotion Code: CHARCUTERIECOMBO
---
Kirribilli Eco Retreat – Pictou Island Yurts
An off-grid luxury experience that you won't forget is waiting just off the coast of Nova Scotia in a magical place called Pictou Island.  The entire island is off-grid but that doesn't mean you're roughing it here.  Pictou Island Yurts offers all the amenities you love in a place that feels otherworldly.  Included in your stay, enjoy a pavilion, private beach, and sauna – just to name a few perks!
Where to book: Email [email protected] or learn more at https://www.pictouislandyurts.com/ 
---
Dark Sky Experience at Deep Sky Eye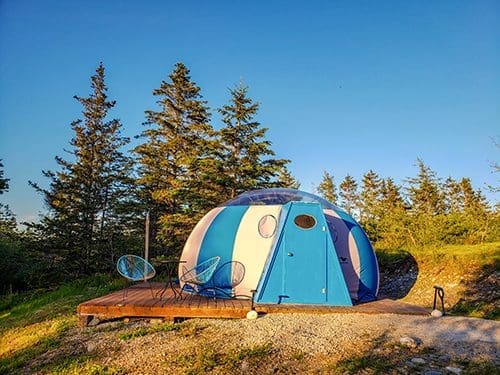 Deep Sky Eye offers a truly unique dark sky experience.  Join Tim for a tour of the night sky at the observatory and then sleep under the stars in one of the sky bubbles.  On-site amenities include accommodations (bubbles or cabins), washrooms & showers, fire pits and river access.  We have enjoyed this experience ourselves and it's breathtaking!
---
Travelotto Tickets
While giving away a trip might be a little lofty, there's also the option of giving the chance at a trip (or 12).  Travelotto is an amazing program in support of Big Brother Big Sisters in Colchester County and they make great stocking stuffers.  Each ticket is $25 (with 2 tag options) and gets you entered into 12+ trip draws over the year!  So, your "little" gift could result in a big win (or multiple wins).

---
Experience Gifts that Pamper
Two words.  Self-Care.  Ok, it's hyphenated but still!  Self-care gifts are BRILLIANT because, as a society, we're still guilty of feeling guilty about doing things for our own well-being.  It's crazy, but it's true.  So anytime you can take the pressure off and give someone permission to relax, unwind and practice a little self-care it's a good day.
---
The Fitness Room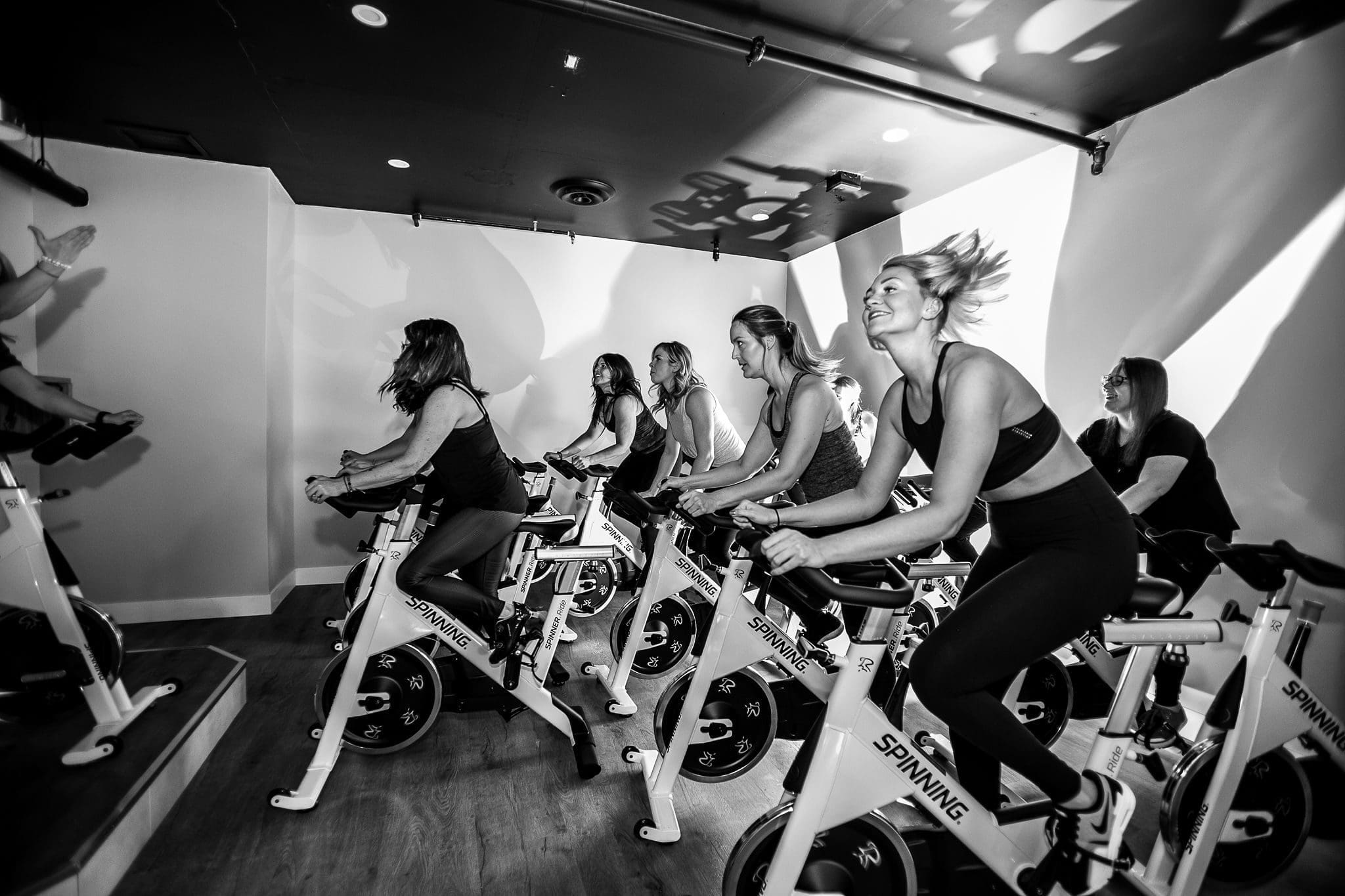 Give the gift of health and wellness. The Fitness Room is a boutique studio in Halifax that takes a balanced and sustainable approach to exercise. Offering a wide range of high-quality classes from Spin and Strength Training to Pilates and Barre. You will never get bored and your body will appreciate the variety of movement options. Love your workouts!
Where to buy: Online at https://www.thefitnessroom.ca/
---
Massage
As a former RMT (that's registered Massage Therapist) I can tell you with 100% certainty – EVERYONE can benefit from regular massage.  But, not everyone prioritizes body care so why not give 'em a push?  When it comes to massage, I'm always an advocate for RMTs above all else and can personally vouch for Massage Experts in Halifax (that's where I go now) and Well Within Chiropractic for my Truro (that's where I used to go) readers as great choices!
Spa Services
Need I say more?  99% of people LOVE spa services (I made that stat up – but it has to be true, right?).  In fact, a few years back I forced my father to join me for a pedicure and since then he's been enjoying one every month!  Pick a service, buy a gift card to a local spa and make a day of it with someone in your life.
Be sure to check out services beyond the usual suspects like mani's & pedi's.  They're great (obviously) but there are SO many other unique options like Indian scalp massage, flotation tanks, dermaplaning and so much more.
Halifax Recommendations:
---
Adventurous Experience Gifts
Dinners, spa days & retreats are fan favourites for basically everyone.  But, if you've got someone (or a group of someone's) on your list who enjoys a little adventure we've got some experience gift ideas we think you'll love.  We ADORE introducing our peeps to something new and this was one of our favourite gifts to give last year.

Adventure Gift Ideas
We've listed some of our favourites but if you're still struggling to come up with something epic, here's a rapid-fire list of even more experience gift ideas:
Memberships: Museums, Gyms/Fitness Studios, Yoga or Dance, Music Venues, Golf clubs, pools, nordic spas (yes please), infrared saunas, flotation centers, etc.  The list goes on.  Think about the person you're buying for and consider all the memberships that they might enjoy!
Adventures: This one has a sub-list and totally depends on the person but here are a few we can personally recommend:

OnTreePark (tree top adventures)

White Water Rafting

Tidal Bore Rafting

Axe Throwing

Hot Air Ballooning

Laser Tag

Go Cart Racing

Kayaking Tours

Glamping / Camping

Theme parks

Zip Lining

Escape Rooms (so fun)

Private Chef's Dinner

Tickets: Events, Movies, Concerts, Comedy Clubs, Shows, Dinner Theatre

Cleaning services – be careful, you don't want to insult anyone but if you know that your bestie is HATES cleaning the house, do her a solid and hire a professional cleaner for her!

Guided Tours: city tours, ghost tours, brewery/winery/distillery tours, historic tours, boat tours

Photoshoots: we all love meaningful photos but lots never pull the trigger – book it for them!

Chocolate workshops – yes, it's a thing
Still stuck?  Here are some more gift guides you might like:
We've got 99 problems but a gift idea ain't one ;). No?  Ah well, we tried.  We hope this helps you find the perfect something for all of the somebody's in your life.  We love hearing from you so let us know if this helped and don't forget to share if you see something on this list YOU would like to get yourself!