Favourite Things Gift Guide
No one wants to get or give a gift that they won't use.  Am I right?  In this "favourite things gift guide," we're dishing on our own personal favourites we actually own and use every day.  These are items that we've either purchased or received from loved ones as gifts and they are all things that make our lives easier and better.  If you're looking for more specific ideas, check out our other gift guides.
Let's not waste time talking about it.  Let's just dive right into Dashboard Living's favourite things.
Favourite THINGS GIFT GUIDE
1. Local Spirits
Unless the people on your list don't drink (or entertain those who do), local spirits, wines and craft beers are always a great gift idea.  Not only does this kind of gift support local businesses but it also elevates any gathering to have local products on hand!
Some of our local favs include Coldstream Clear and Stillfired Distillery (for spirits).
2. Bose Sound Link
This  Bose Sound Link Mini was a gift that totally wasn't on my wish list but that I received a couple of years ago.  Since then, I'm sure I've used it every single day!  The sound is spectacular, it's small enough to travel with but robust enough to be durable and it holds a charge for a long time.
3. No-Waste Bath & Body Products
In the name of sustainable consumption and carry-on-only travel I've completely switched over to solid bath and body products like shampoo bars, natural deodorants, stick body butter and even solid perfume bars.  After trying MANY different shampoo bars, I've landed a company out of New Brunswick Canada called Bubbles & Balms – and I adore them!  Here are a few reasons why. Their products are:
Zero waste
Cruelty-free
All natural, raw ingredients
PH balanced for dry & sensitive skin

4.  S'well Bottle
There are plenty of super cool water bottles out there now but S'wells are still my favourite because they're effective (keeping things piping hot or icy cold for full days) AND they're just so darn cute.  I love all the patterns but my current obsession is with the marble varieties (hint, hint… in case anyone's reading who's got this girl on their list).
5.  Our Favourite Books
We read a lot.  All different genres.  But, one of the most impactful things we've done in our business and our lives has been to take personal development and self mastery very seriously.  This past year, we committed to reaching at least 12 personal development books.  We did that, and more.  Here are some of our favourites.
Personal Development Books We Loved
Other Books We Loved This Year
6. Local Food Gifts
Another easy choice for those "hard to buy for" folks on your list.  Who doesn't love something sweet under the tree?  Particularly if it's a locally produced or handcrafted product.  Appleton Chocolates are always part of our gift-giving strategy!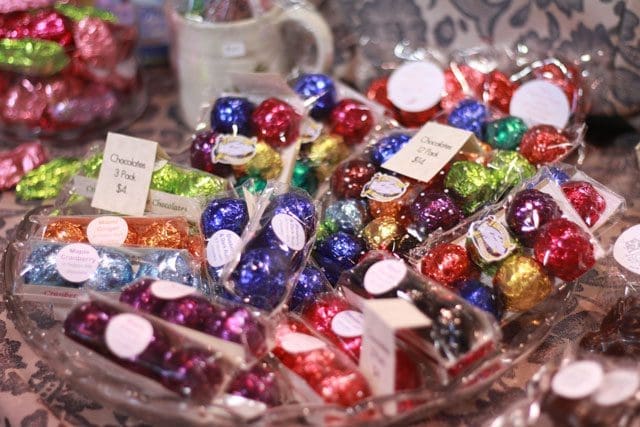 7.  Restaurant Gift Cards
It's no secret that we love the Murphy Hospitality restaurants and hotels – we've been talking about them for YEARS!  Every year, we purchase gift cards to one of them so that our whole family can get together and spend some time.  It also doesn't hurt that they offer an annual gift card promo to sweeten the deal!

8.  JORD Watches
I don't own many watches but this one is a STUNNER and I love it!  Watches are a classic gift but handcrafted timepieces as unique as these JORD watches take things to another level.  They even come in a humidor wooden watch box!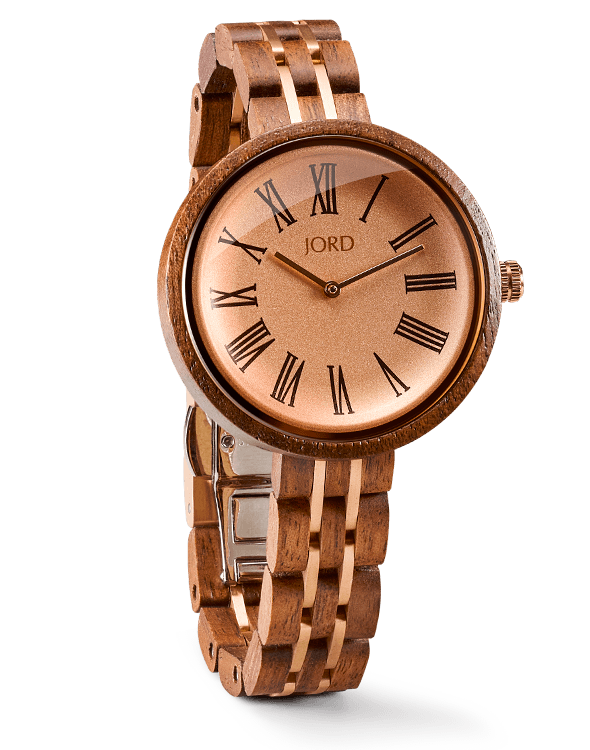 9.  Spice Blends
No joke, I put this shit on everything!  No need for a big explanation here – just trust me, would ya?  Order some for yourself and put some in a stocking of someone you love.  I've introduced these two spices to dozens of people in real life (and thousands online) and I've only ever had one reaction… OMG where have these been all my life?  Here they are:
Hot Under The Kilt Cajun Seasoning
Actually, I lied… you should get a Mary Had a Lot of Lamb from Big Cove and just go ahead and order the Trio from The Kilted Chef because all three are to die for.  Trust me.

10.  Jewelry
I don't wear a ton of jewelry but certain pieces in my collection get a lot of wear and right now I'm wearing these ear cuffs from SJH jewelry nearly daily.  Here's what I love about everything in her collection.  It's all delicate, thoughtfully designed and stackable.  I need my things to be multi-purpose and these are!  They also go perfectly with the little gold hoops Brent got for our first Christmas together ** swoon **.

11.  Blundstone's
I saw someone selling their husband's Blundstones yesterday and actually screamed out loud at my computer screen, "WTF…why would you ever get rid of them?".  This doesn't make any sense to me!  They are actually the best things ever.  They're crazy comfortable, waterproof and the more you beat them up the better they look. What else could you possibly want?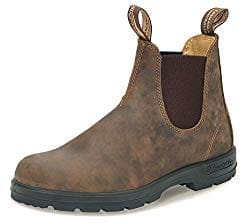 12.  SPA ANYTHING
Fella's, listen to me!  Never again say these words in reference to any woman in your life: "She's so hard to shop for".  NO.  She. Is. Not.  Follow these simple steps and you'll be the hero of the holidays:
Go to your local spa
Buy any service or package
Put it under the tree
You're welcome.
13.  Map Art
To me, if I'm going to go to the effort to construct a gallery wall or poke holes in my gyprock then it has better be meaningful.  Map Art is huge at the moment and I, for one, love it.  SaltWreck sent us these two beautiful pieces to add to our growing collection and we're thrilled with them.  What a perfect gift for the travellers in your life!

14.  Unique Experiences
Our experience gift guide is the place to be for all things "experience gifts" but we do have a couple of favourites to highlight.  First, we ADORE the J Farwell Sunset Wine & Cheese tour.  We've been on their boats more than once and it's always an amazing experience.  We are thrilled that they're offering you, dearest reader, a special discount that they NEVER offer.
Where to book: Online using our EXCLUSIVE link (this is how you get the discount)

Here are a few other experiences we've had this past year that we loved:
Food & Wine Tours with Grape Escapes
Self-guided bike tours with iheartbikes (note: it doesn't appear they offer gift cards but it would be worth calling)
George's Island Picnic with Ambassatours
15.  Charging Station
We get SO many comments on this.  My Dad (shout out to my pops) gave us this last year and we thought it was just brilliant.  I think I can speak for all of us when I say that having a zillion chords and plugs all over the house for all of your devices is just annoying.  This charging station is awesome and lets us keep everything organized (and charged) in one place.  We love it.

16.  Gratitude Journal
You may have noticed we've been talking more about personal mastery and growth on the blog as of late.  That's because it's a topic we both take very seriously and also one that has transformed our lives.  This gratitude journal is a great place to start.  It's quick, easy to use and creates a scenario where you walk through your day EXPECTING good things to happen.  And guess what?  They do!  I think this would be a super thoughtful gift for anyone on your list this year.  I'm also loving the Doodle Lovely journals from a local maker!
We hope this gift guide of some of our personal favourite things helps you find meaningful gifts for the people in your life too!  Let us know in the comments below if this was helpful!
Disclosure:  Some of the links in this gift guide are affiliate links and we earn a small commission at no extra cost to you.  This post is not sponsored and everything we talked about here are things we actually own and love!  The commissions we earn from these affiliate links help us maintain this site so we can keep creating awesome free content for you!