Local Gift Guide
You didn't think we'd create all of these gift guides and not make one that celebrates Atlantic Canada, did you?  Of course, we wouldn't!  We have never been more proud of our local businesses than we are after these past couple of years and we're excited to share our Atlantic Canada gift guide with you.  We've put together a local wishlist that celebrates all things Atlantic Canada to help you shop locally where you can this year.
CHECK OUT OUR OTHER GIFT GUIDES
Last year, this was a Nova Scotia gift guide but this year, we've included some amazing brands from across Atlantic Canada because we just couldn't keep them to ourselves.  You'll find local gift ideas from experiences to local food products to home decor and craft beverages — plus so much more.
There's something for everyone in these guides.  And, if you still can't find that perfect something, we hope this will serve as inspiration as you shop local this year.  Be sure to check out our other guides (listed below) as well.

---
Gift Ideas that Support Local
If you loved our experience gift guide, you're going to adore the "Getaway Under The Stars" package that Thon Jaune – Yellow Tuna Inn is offering this year.  This truly is a magical place (keep reading for details).  If sustainability is on your list this year (like it is for me), check out our friends at Bubbles & Balms.  You heard me rave about them if you attended my latest carry-on packing workshop because I'm OBSESSED with their all-natural bath and body products. 
And, of course, Saltwreck maps are back on the list again this year.  Why?  Because we LOVE them.  We've been buying and gifting these beautiful maps to our friends and family for years.  Beyond that, Saltwreck is always doing something to give back to their community — and that's something we can always support!
If the foodie gift guide and boozy gift guides got your attention, we've got you covered.  Check out the curated gift sets from Galloping Cows based in Port Hood, Cape Breton. 
We've said before (but we'll say again) that one of our all-time favorite gifts was a curated box of wine.  But you don't have to stop there.  If you've got beer lovers on your list, why not put together a custom craft beer box full of some of their favs like Tata Brew,  Boxing Rock and Truro Brew Co (had to do a hometown shout-out).
Also, there are local spice blends like Big Cove foods' Mary had a lot of lamb.  Trust me, this will become your new favorite spice.
We're also excited to add some fresh gift ideas to the mix this year like my new jewelry obsession from SJH Jewelry & Alben Lane Candle Co.  The winter collection is so good!  There are so many amazing gift ideas here from home decor to local food boxes and everything in between.
I would love to hear what's on your wishlist this year…let me know in the comments.  And, keep your eyes peeled because our 12 Days of Christmas Giveaways (and maybe a few bonuses) are officially live.  We LOVE being able to do this for you each year and can't wait for you see what this year's giveaways look like!
Local Gift Guide | Details & Shop Links
We want gift-giving to be a breeze for you this year.  So, we've taken some extra steps in our guides to provide more details on each item we're featuring.
---
Yellow Tuna Inn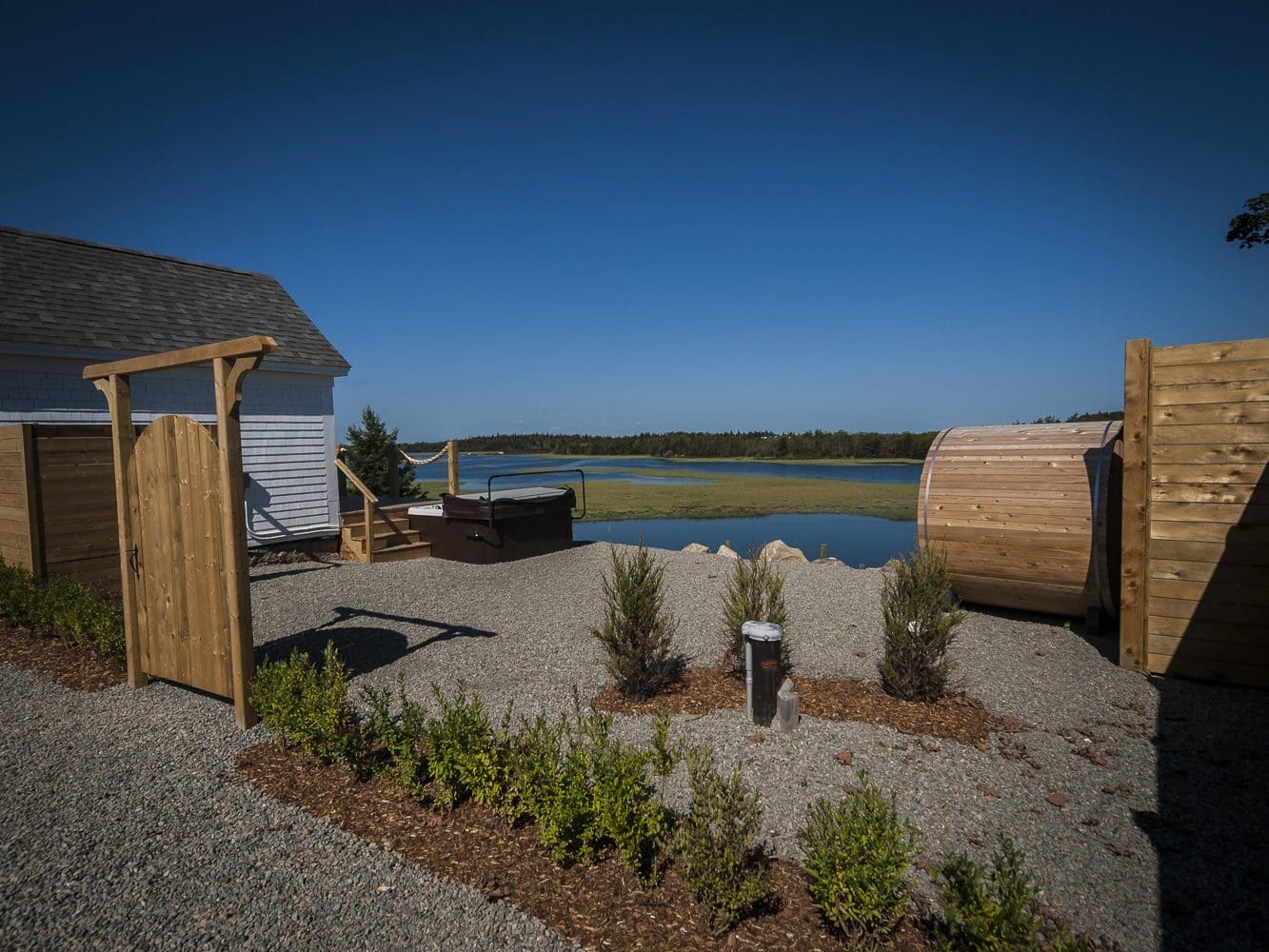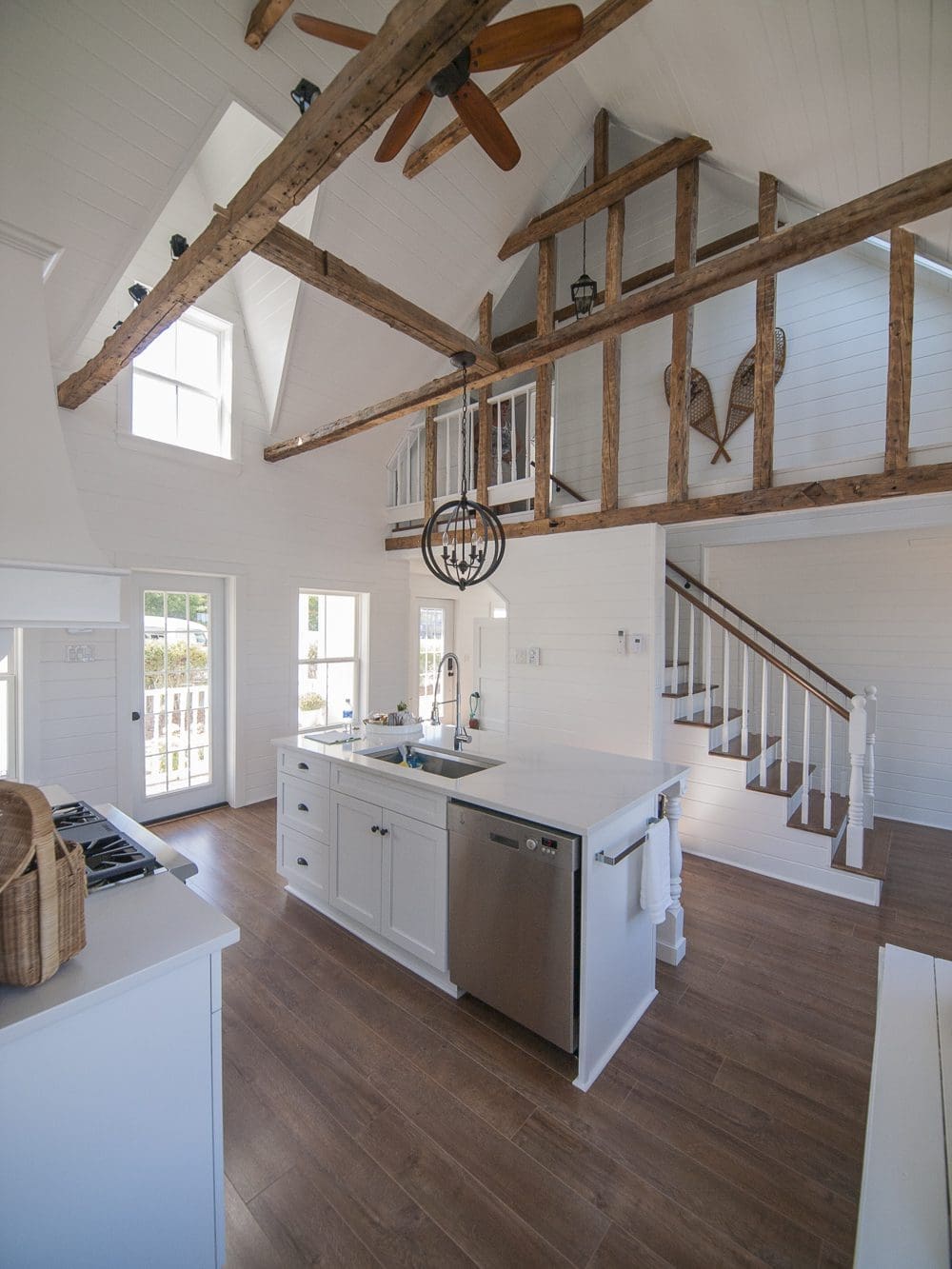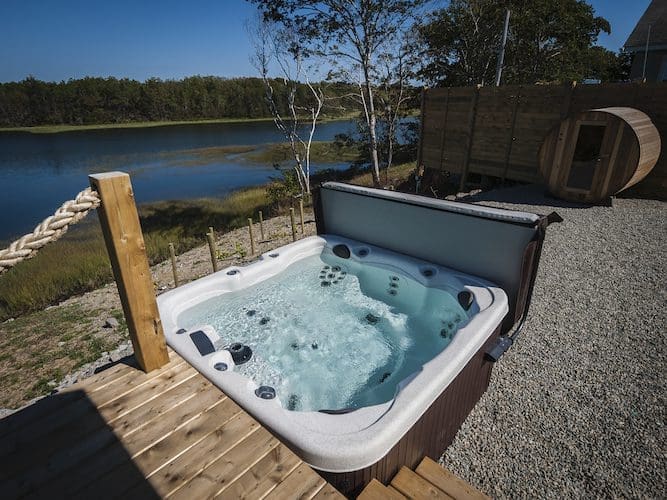 Enjoy a 5-Star, overnight getaway with an outdoor hot tub & sauna, complete with everything you need to explore some of Nova Scotia's darkest skies.  This package includes sparkling Nova Scotia wine, delicious local sweets, and a user-friendly telescope.  Yarmouth is known for it's dark skies and Auberge Thon Juane (Yellow Tuna Inn) is the perfect way to enjoy it.
Where to book: Online at https://yellowtuna.ca/wp/accommodation/getaway-under-the-stars/
---
Bubbles & Balms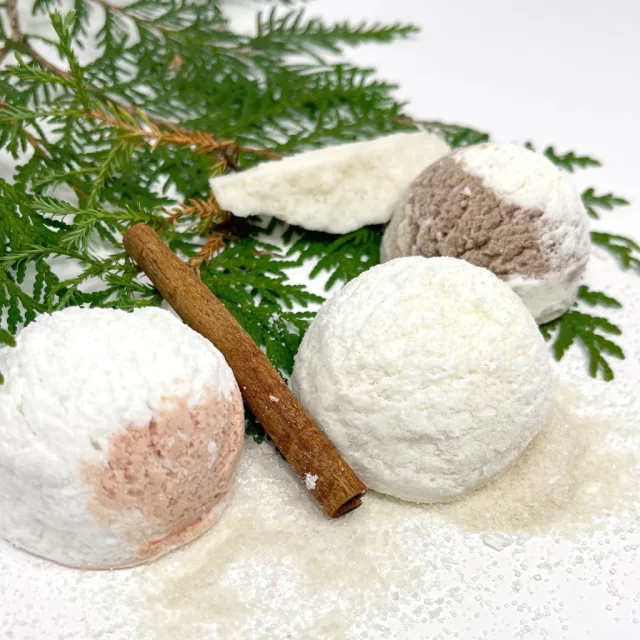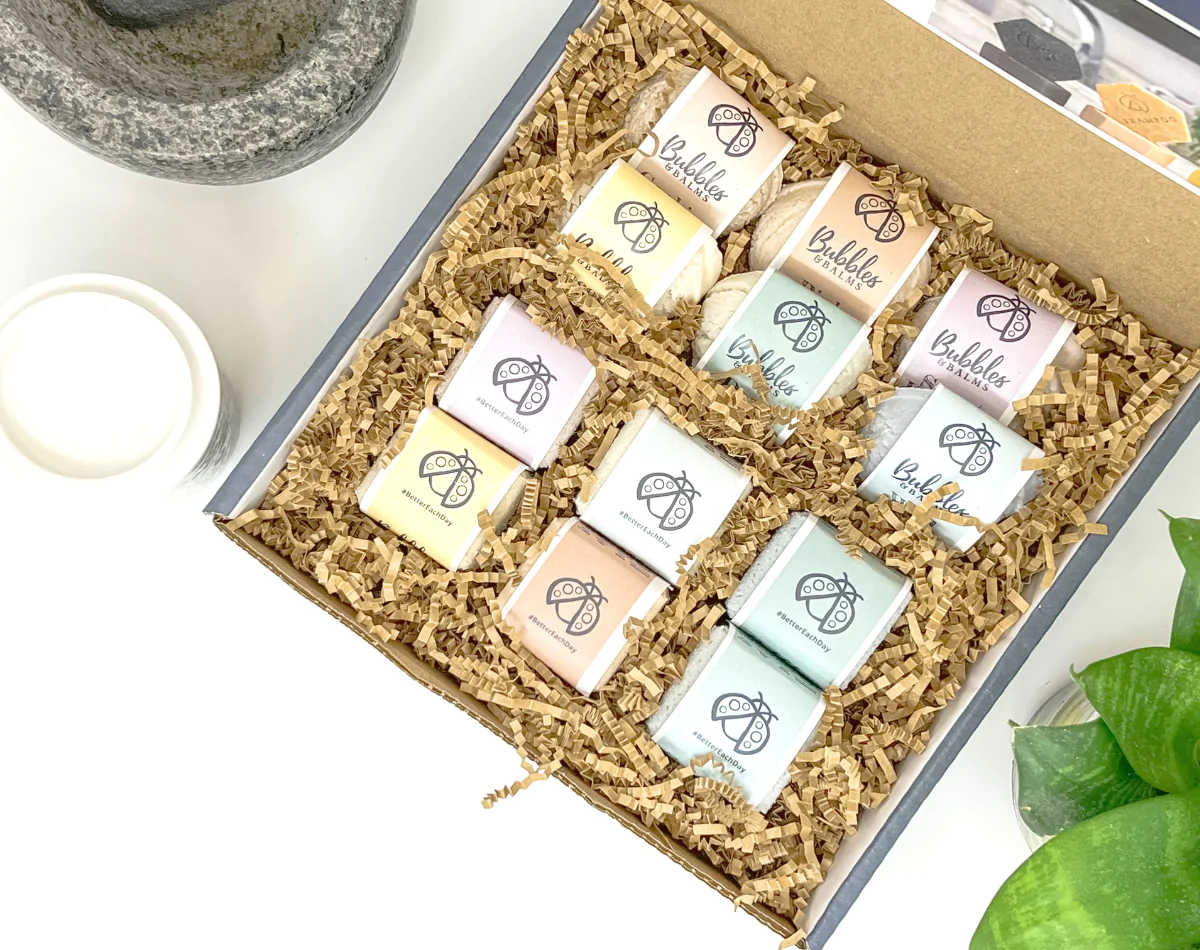 Bubbles & Balms is an amazing company based in New Brunswick.  They craft the best-smelling bath & body products for dry & sensitive skin.  They avoid artificial fragrances, synthetic preservatives, harsh surfactants, and other ingredients that aren't great for sensitive skin.  Instead, they create skin-nourishing products with raw & naturally-derived ingredients.  Trust me on this one, you'll love it — that's why they also made it to our "favourite things" list this year.
---
Saltwreck Map Art
Saltwreck makes more than just beautiful map art.  They're also incredible contributors to our community — always working on projects and campaigns that give back, which is why we love them so much.  From their limited edition "The Hat" collection with proceeds going to the Gord Downie & Chanie Wenjack fund to their "made in Nova Scotia QR code guide" that celebrates other Nova Scotia businesses to their classic map prints that represent all parts of Canada.  The maps are simple yet impactful and make a beautifully thoughtful gift for any occassion.
Where to buy: Online at Saltwreck's Esty shop.
---
Galloping Cows Fine Foods
Galloping Cows Fine Foods is a woman-owned family business that produces small-batch preserves.  They focus on spreads that celebrate local fruit, field-grown vegetables & fresh spring water – and we love that!  Their classic party pack makes a perfect holiday gift and features strawberries made into a punch, Apple Butter, pepper jellies and Brandy Cranberry Marmalade all packaged in a sustainable logo bag.
Where to buy: https://gallopingcows.com/
---
Restaurant Gift Cards (Bonus)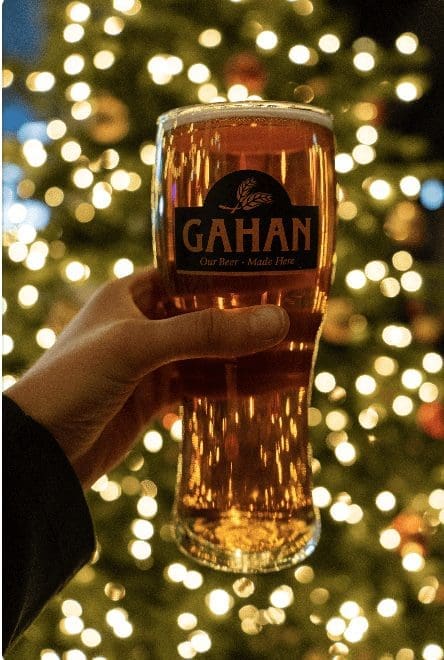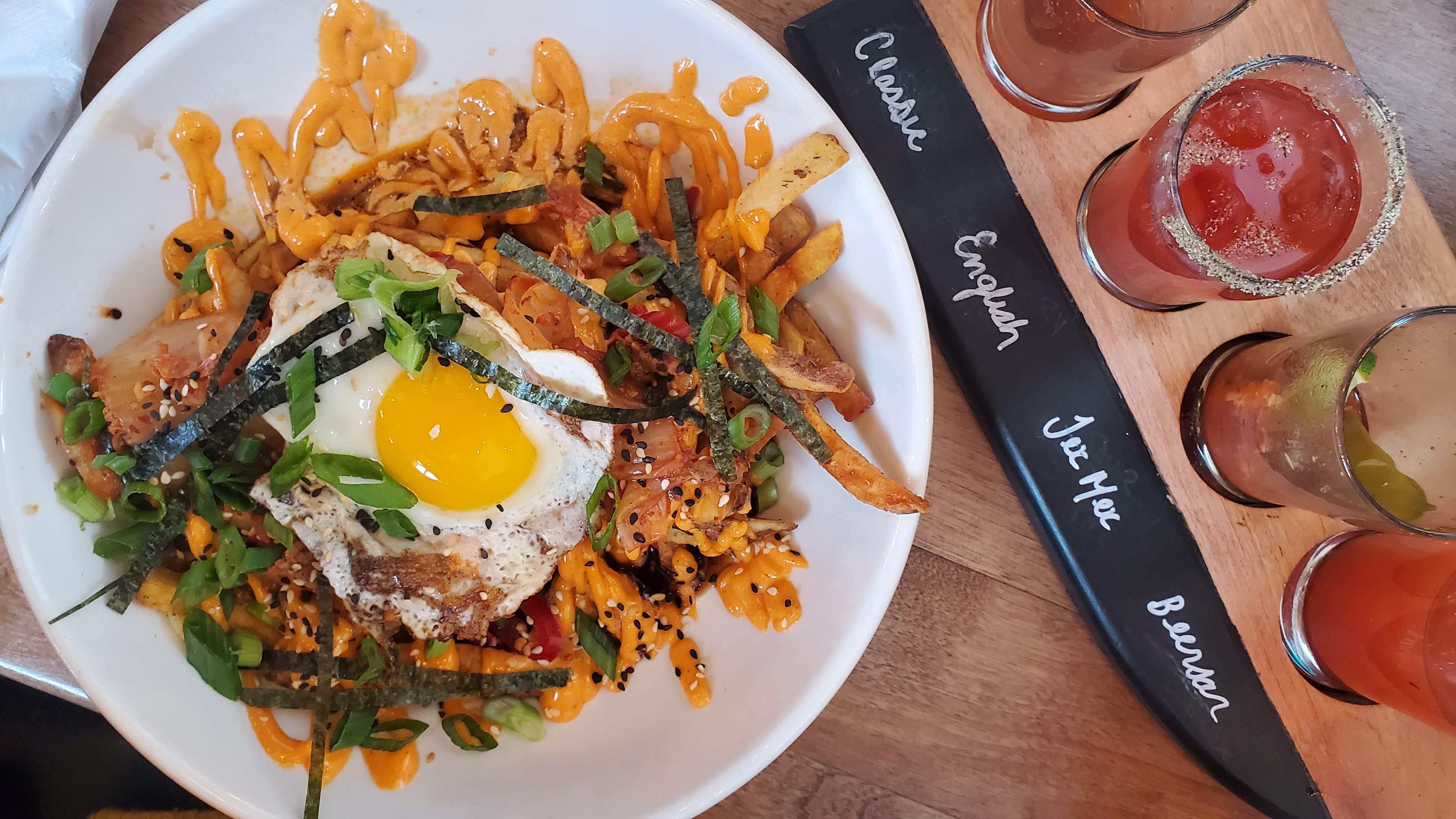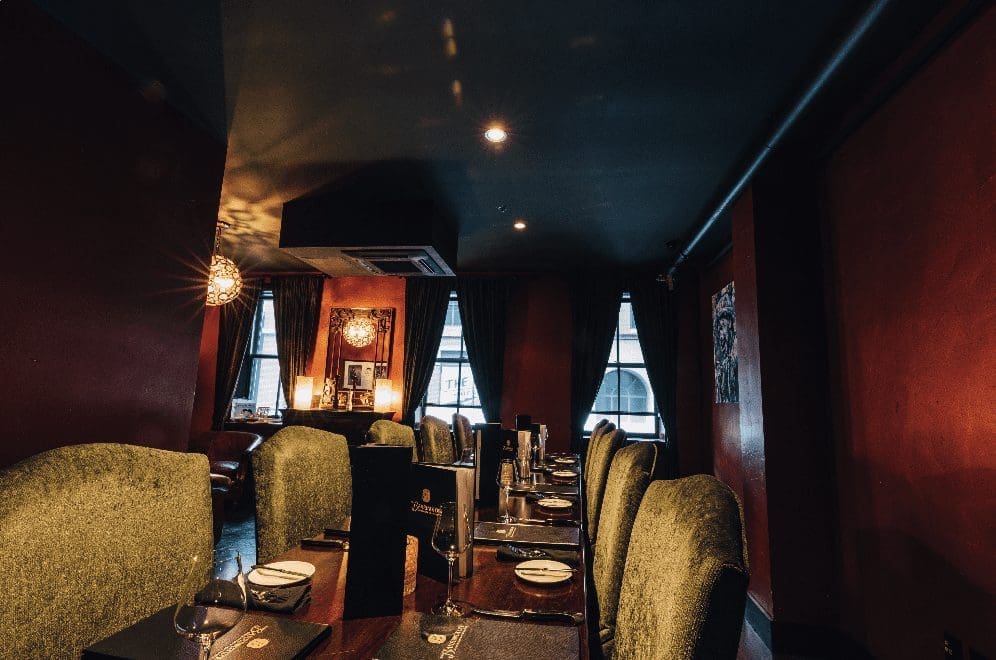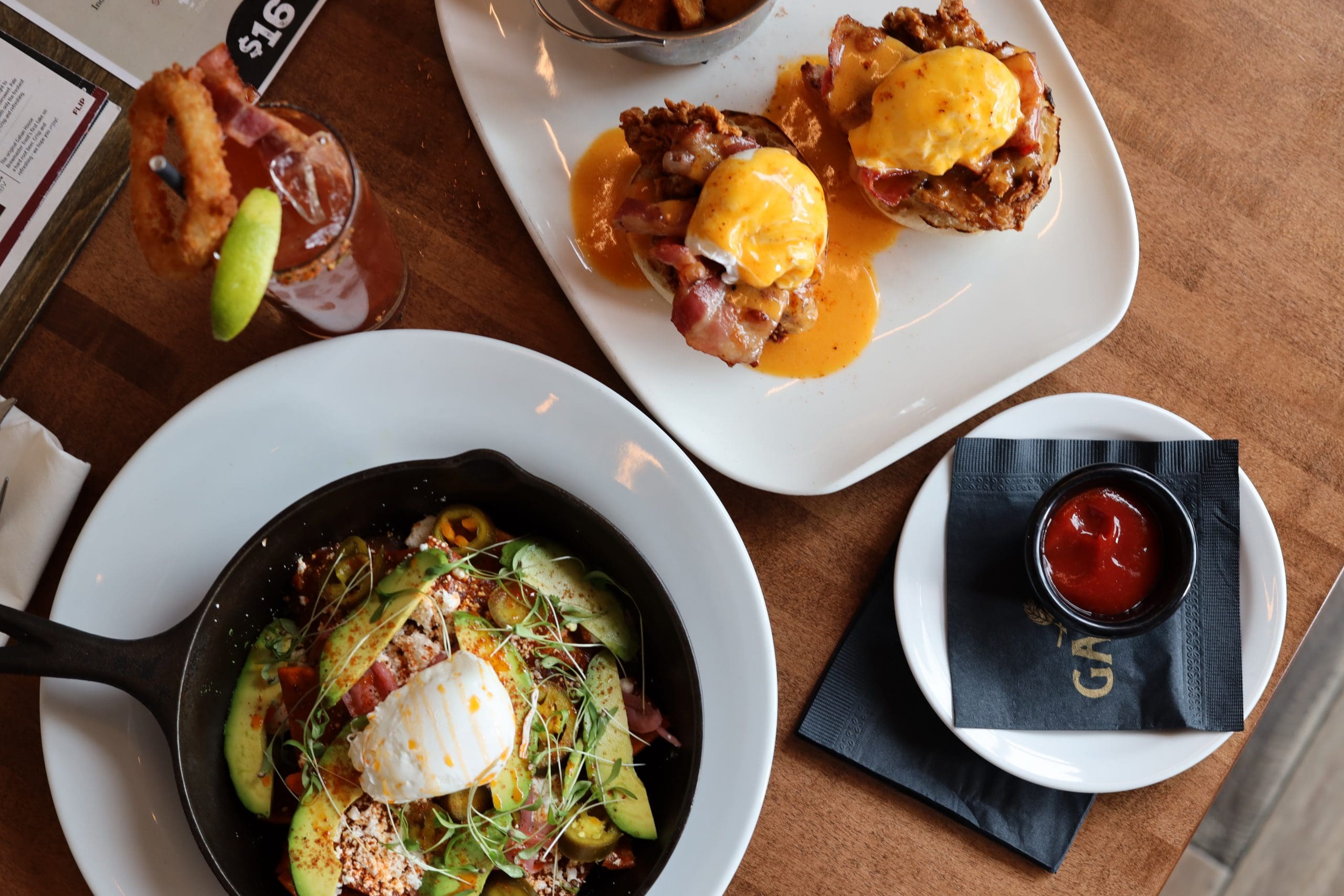 Gift cards are a staple for many people during the holiday season (us included).  Check out the annual gift card campaign: Receive a $10 cash card when you Buy $50 in MHG gift cards (Nov 26-Dec 31).  This holiday promo runs yearly and includes:
Barrington Steakhouse (our all-time favourite steakhouse)
Gahan
Pickford & Black
Ungrounded Coffee
Where to buy:  Online at MHGGIFTCARD.COM or in person at any of their locations!
---
Sallys Brook Getaway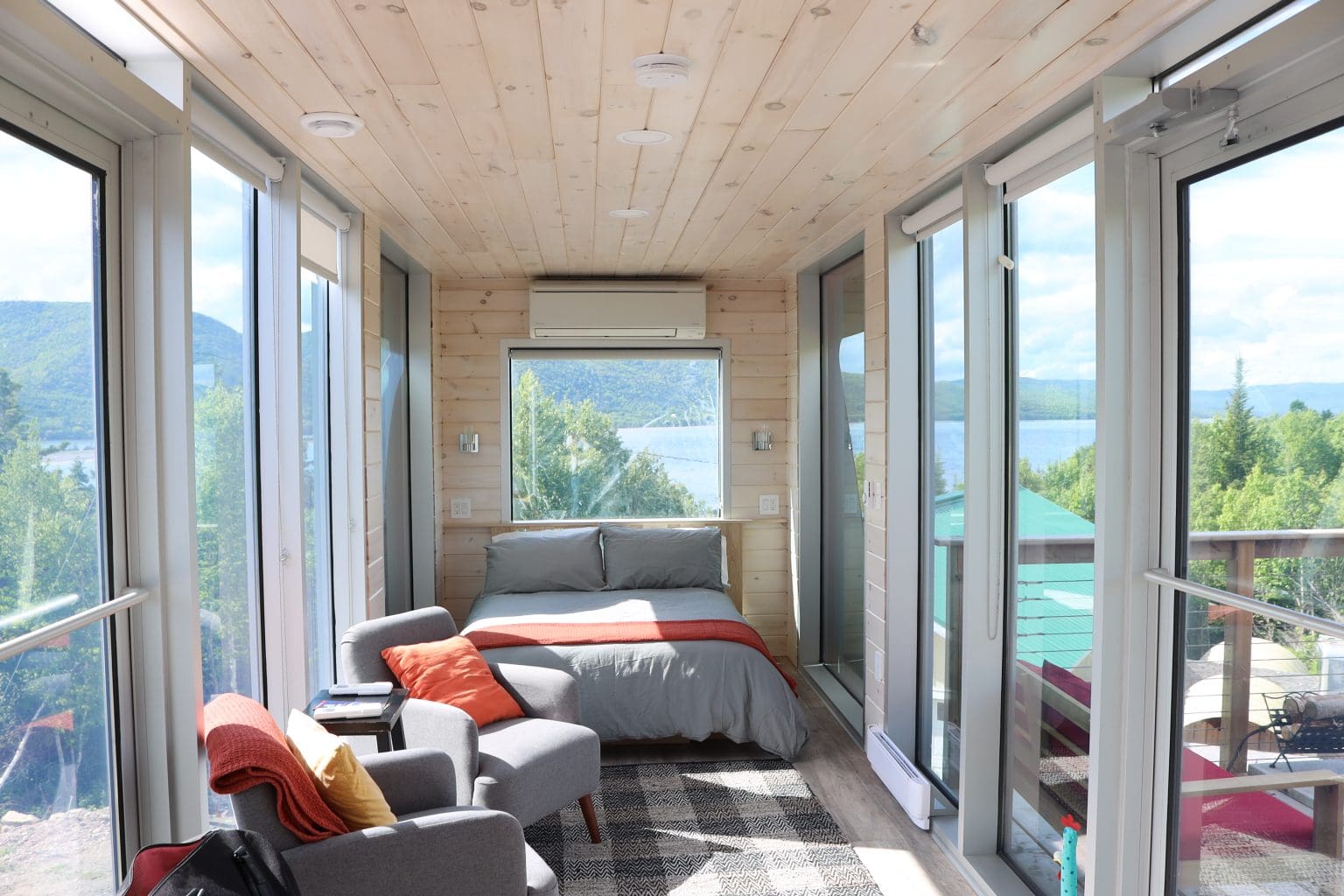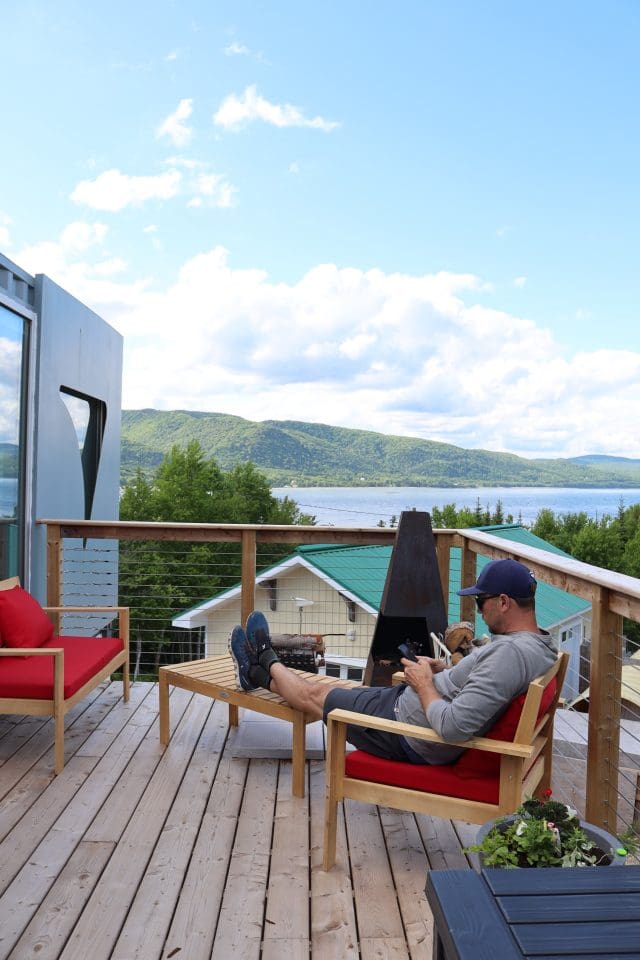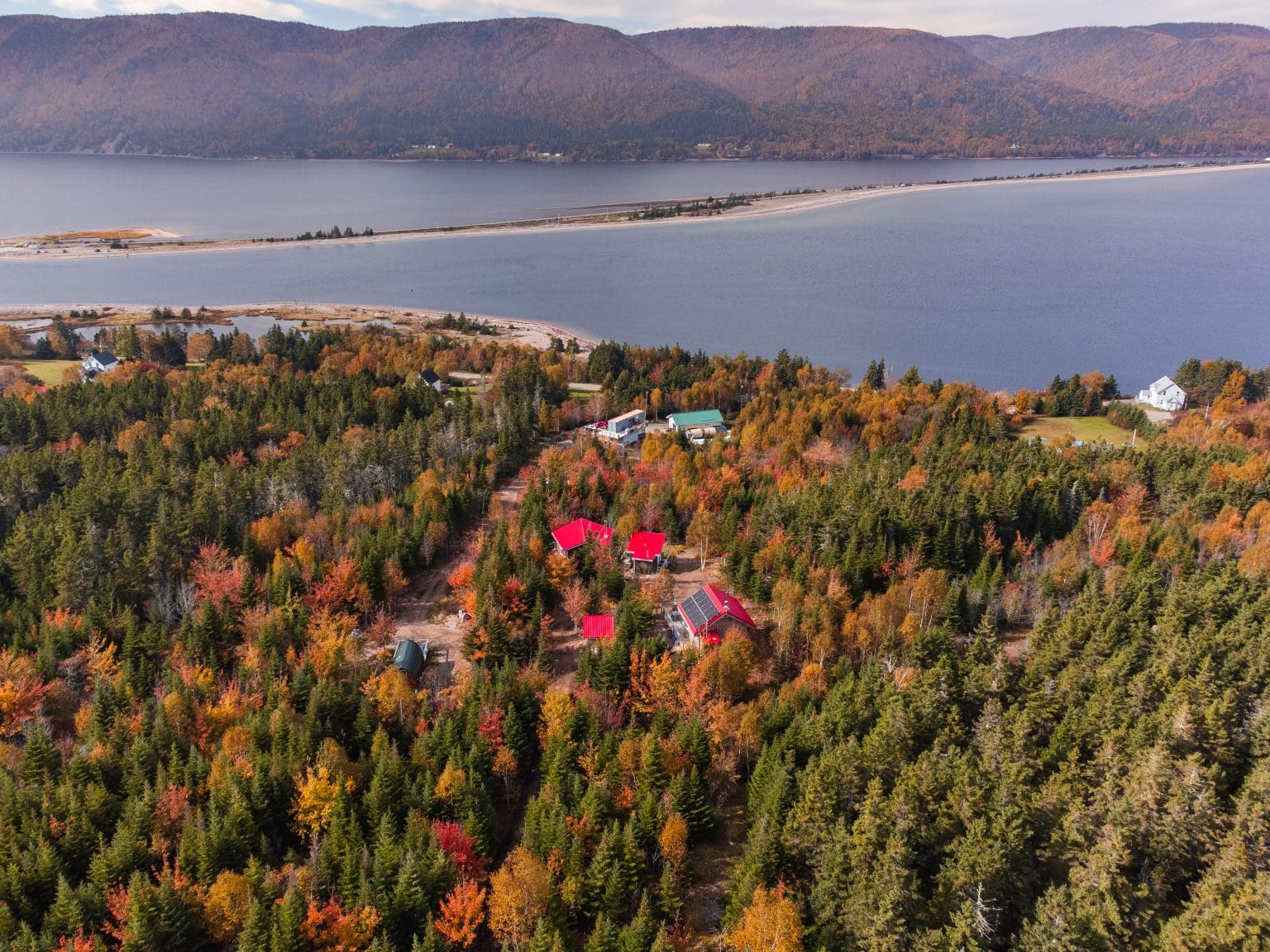 Sally's Brook is an eco-friendly year-round cabin retreat in the heart of Cape Breton Island, Nova Scotia, Canada, just beside the Cabot Trail.  They offer a variety of unique accommodations options that include cabins, glamping tents and (our favorite) a converted shipping container.  Relax in the wood-fired sauna and enjoy the view of the water or explore the nearby hiking trails.
Sally's Brook also holds the Rainbow Registered accreditation for LGBT+ friendly businesses and organizations. When you see a Rainbow Registered symbol, you know the business or organization meets a stringent set of standards to ensure LGBT+ customers feel safe, welcomed, and accepted.  We LOVE this!
Where to book: Online at https://sallysbrook.com/
---
Evangeline Winter Getaway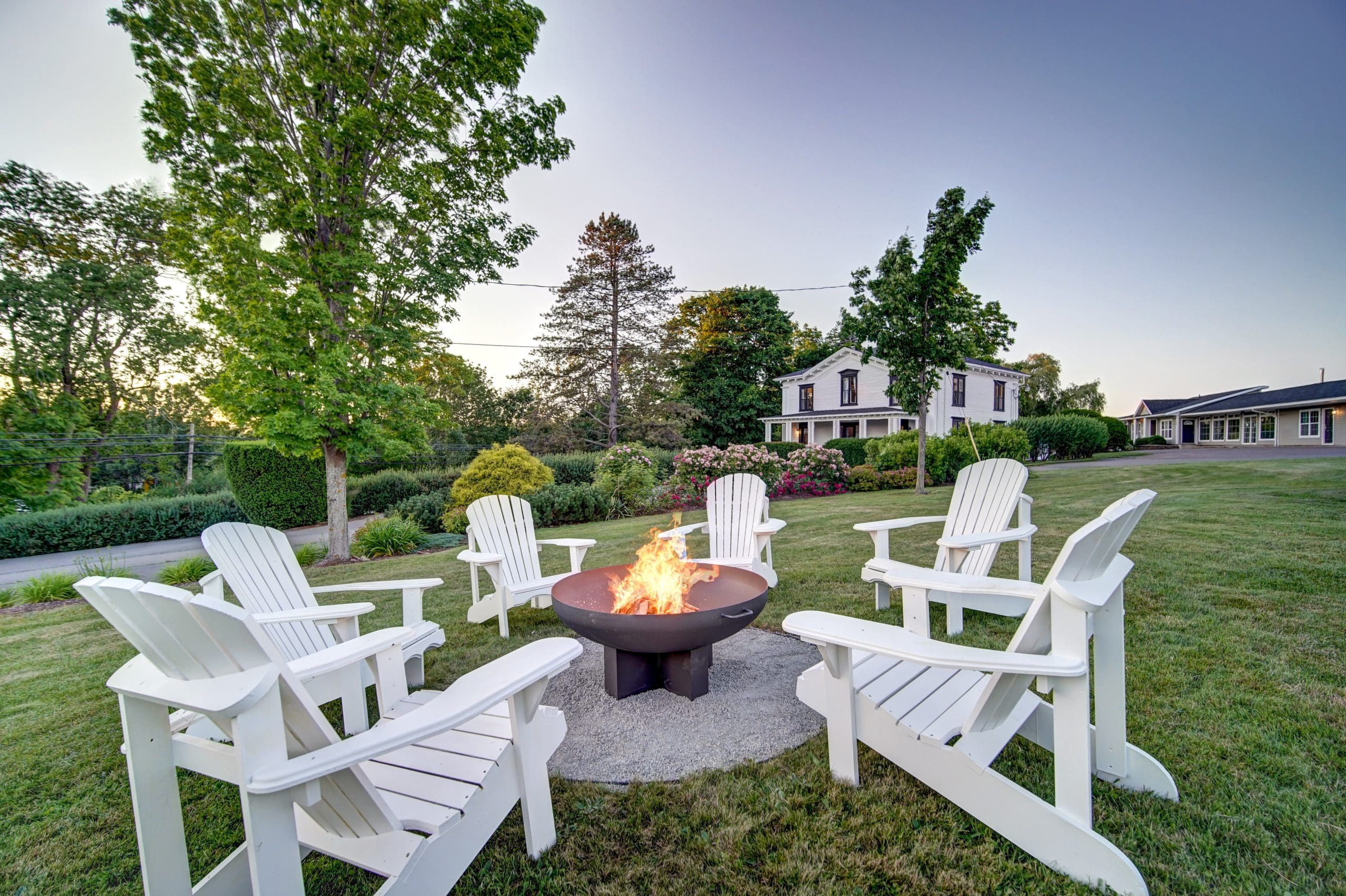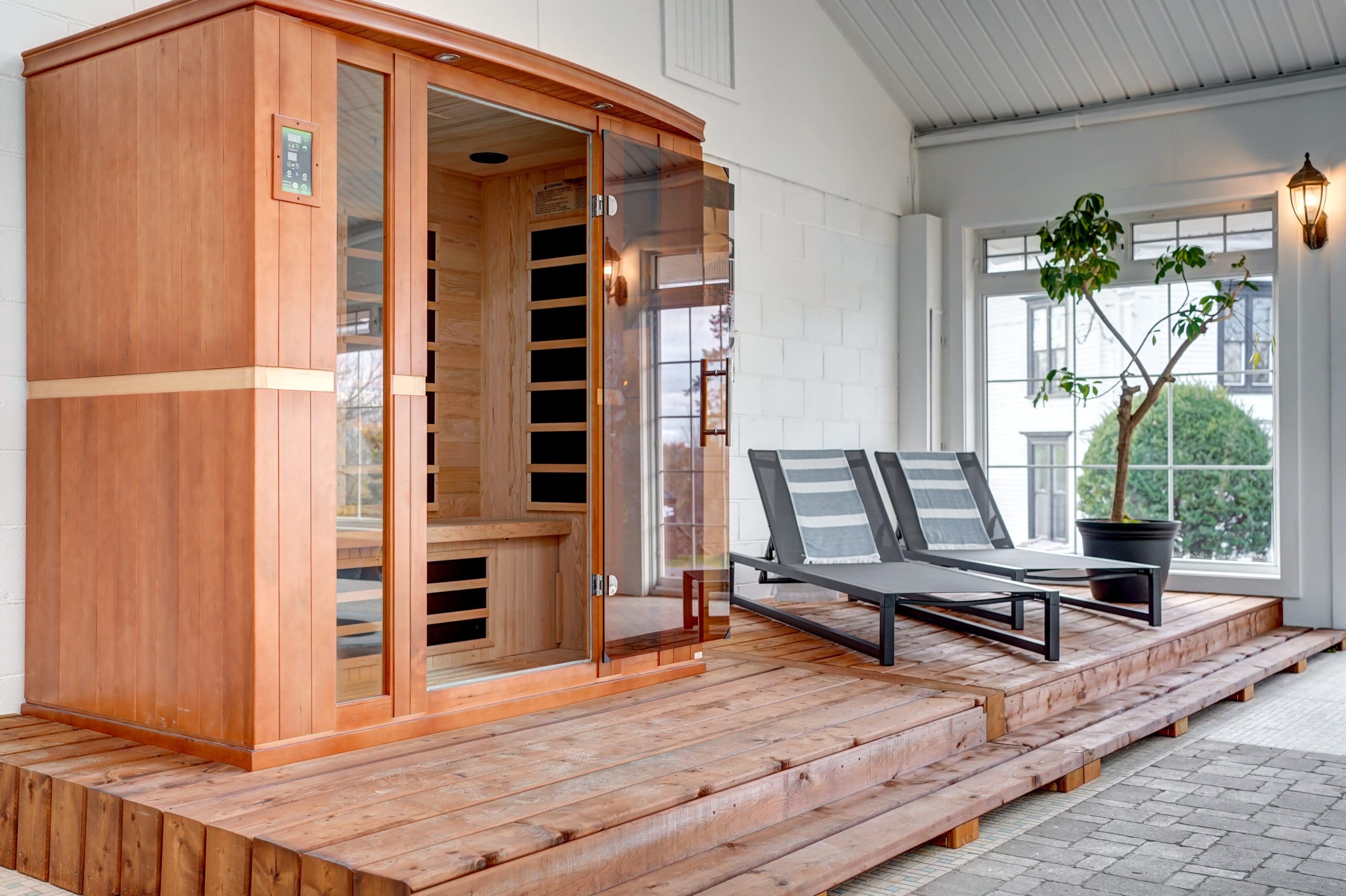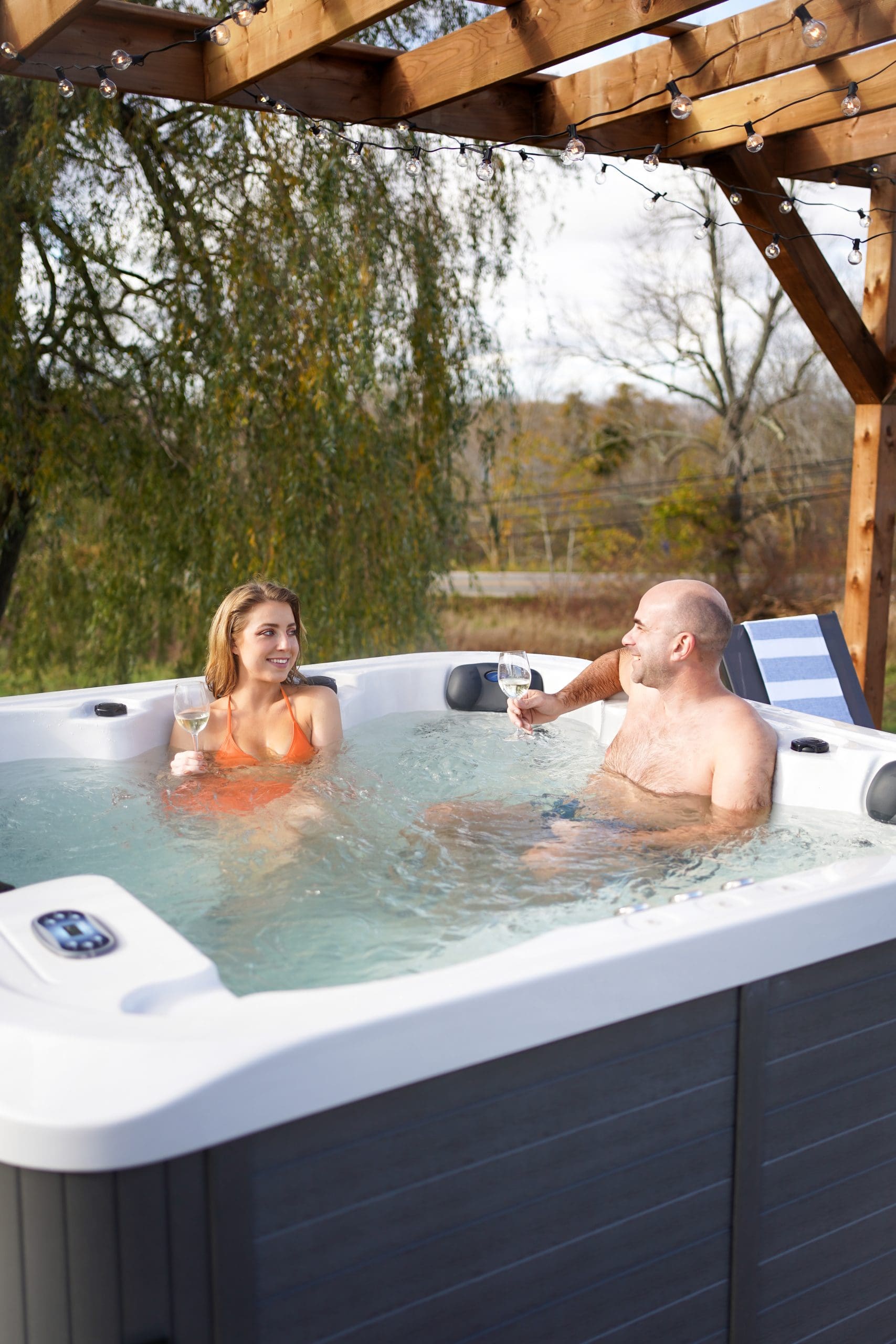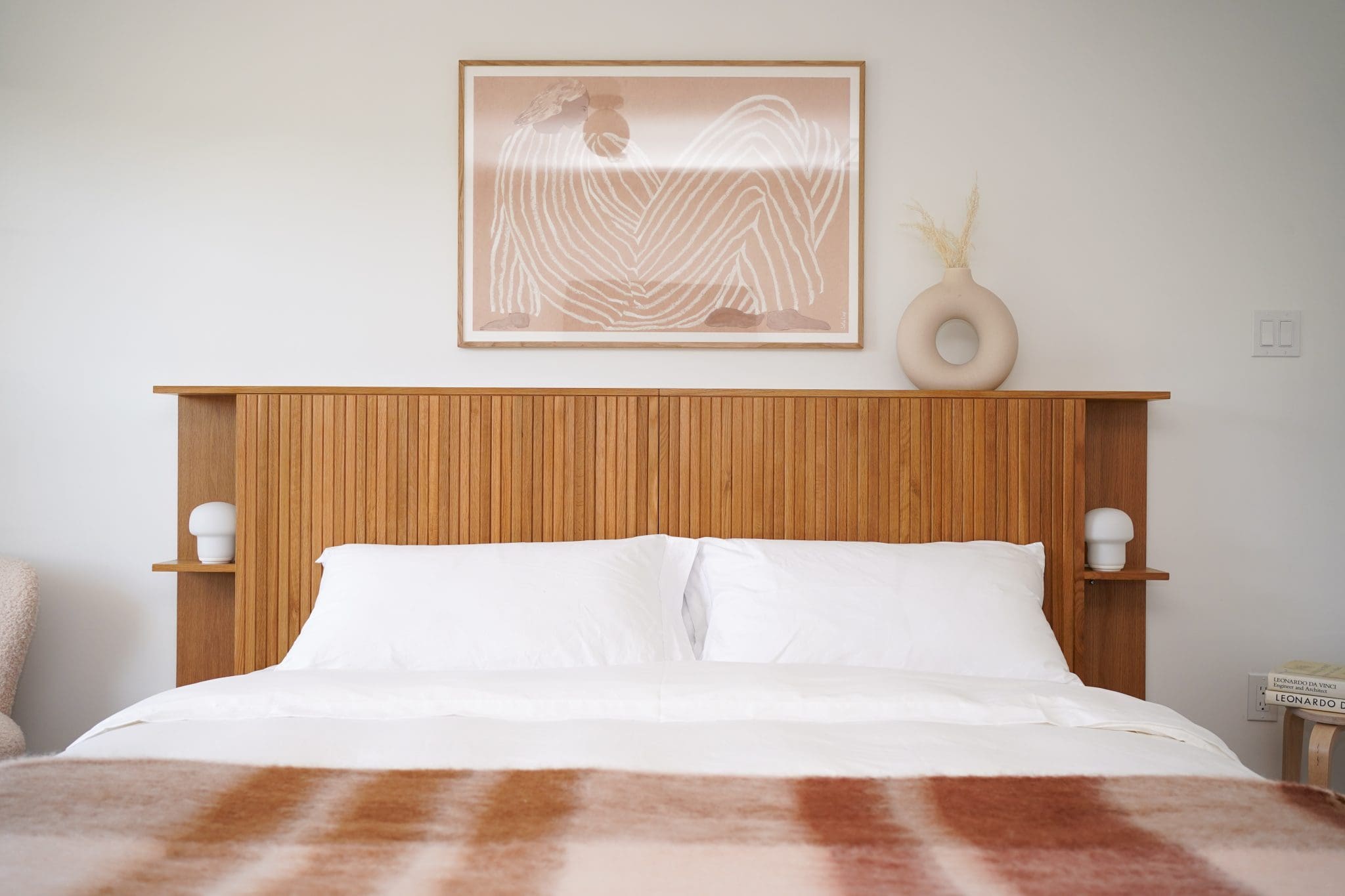 The newly opened Evangeline is the perfect winter getaway —  It's a five-acre property in the Annapolis Valley that offers premium amenities like an outdoor hot tub, indoor heated pool, and infrared sauna, excellent food at the on-site Longfellow restaurant, and warm and welcoming modern accommodations. Plus, they have a number of packages and complimentary inclusions that will enhance the experience!  Restaurant and hotel gift cards are available for the perfect gift!
---
Ocean Bay View Luxury Guesthouse Retreat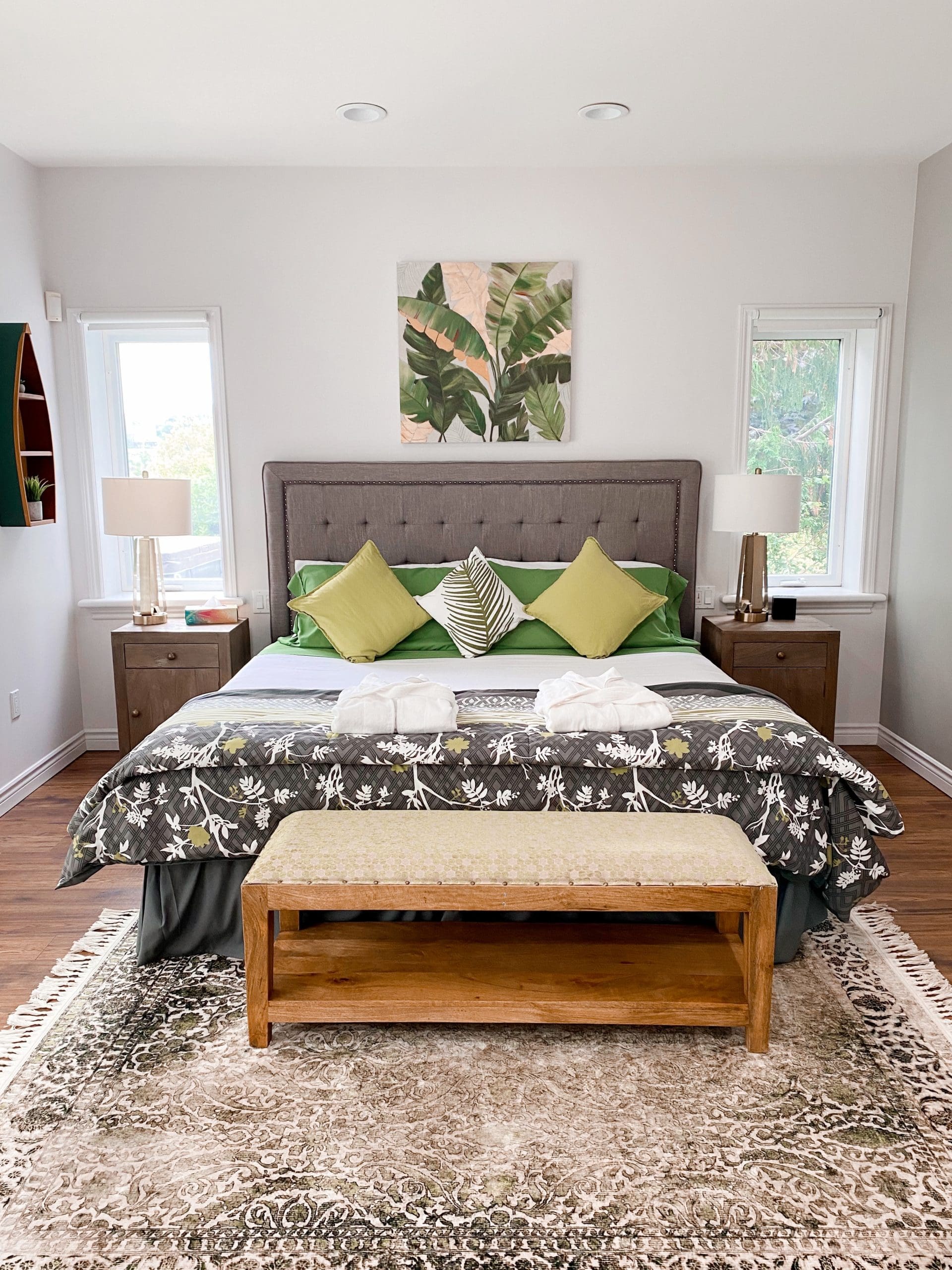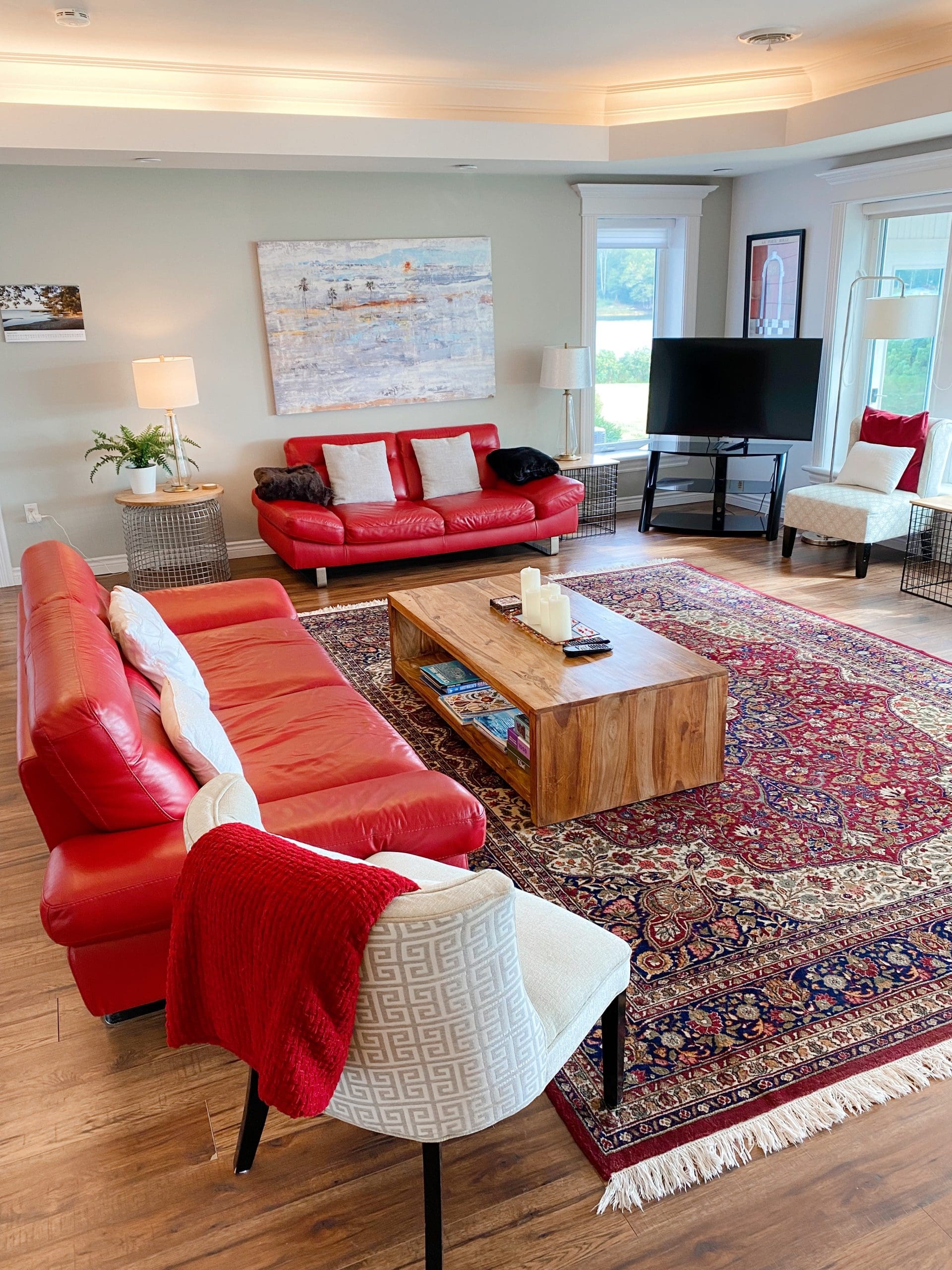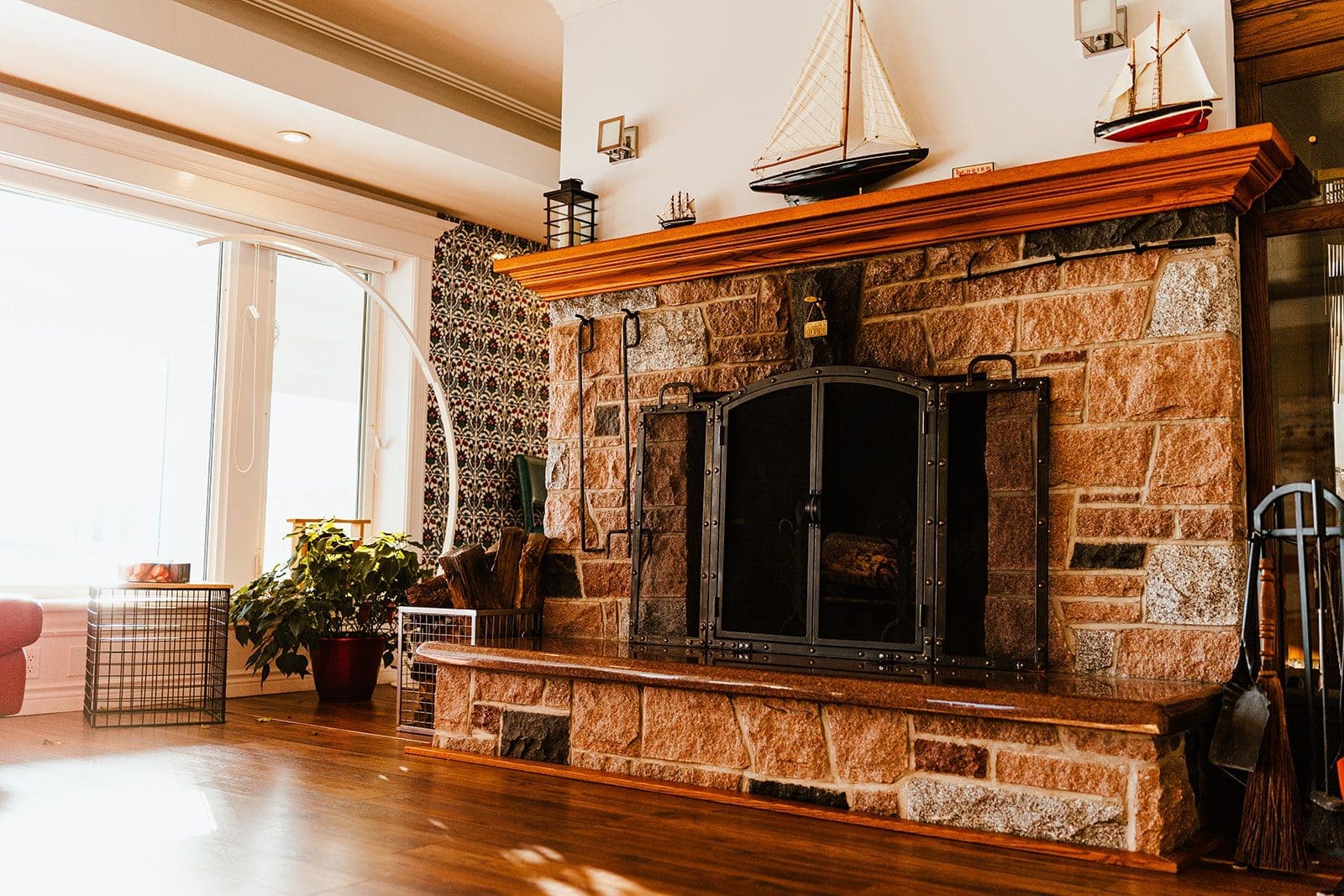 Ocean Bay View Guesthouse makes the perfect group gift!  This 5 bedroom, 6 bath, luxury guesthouse has everything you need to relax and unwind. From spectacular water views to a sauna, steam room, and outdoor hot tub all beautifully situated on a waterfront lot you'll never want to leave.  You can rent the entire property or individual rooms for a more boutique-style guesthouse stay.
Holiday Promo: Each December booking comes with a holiday gift of a bottle of bubbly and box of local handmade chocolates from your host.
---
Miracle on Grafton at the Stubborn Goat

Miracle on Grafton is back from mid-November through the holidays and you won't want to miss it.  If you're near Halifax, definitely check out The Stubborn Goat (or make a weekend trip of it) because the holiday spirit is here in full force!
Here are a couple of things to look forward to this Holiday season:
Kids eat FREE between 3&5PM before the Parade of Lights! (Must be accompanied by a parent or guardian ordering a regular-priced menu item.)
Weekly live music from Tyler Key and Dave Toonders on Fridays & Saturdays
Kids colouring contests
and so much more! Stay tuned
---
Art Gallery of Nova Scotia
We love a gift that gives back! Become part of a community that celebrates culture and diversity through the visual arts by gifting a gallery membership.  Membership includes free admission, invites to exclusive events, discounts at the gallery shop and on workshops, reciprocal admissions to select art museums and more.  Plus, every membership supports the school groups, visitors and community partners served by their programs.
Where to buy: https://www.artgalleryofnovascotia.ca/
---
Doodle by Number Books
Give the gift of self-care with a doodle-by-number book!  We love the "stress less and feel happier" motto and are gratitude journalers & doodlers ourselves (I get it from my mamma!).  This is a true self-care gift that is perfect for anyone in your life who needs a little more "me" time.  These guided activity books and journals are a great way to calm the mind and relieve stress.  Learn more about the doodling journal process here.
Where to Buy: Online at Doodle Lovely
Use code BUY3GET1 (just choose 3 and 1 will be discounted by using this code at checkout)
---
Food Gift Boxes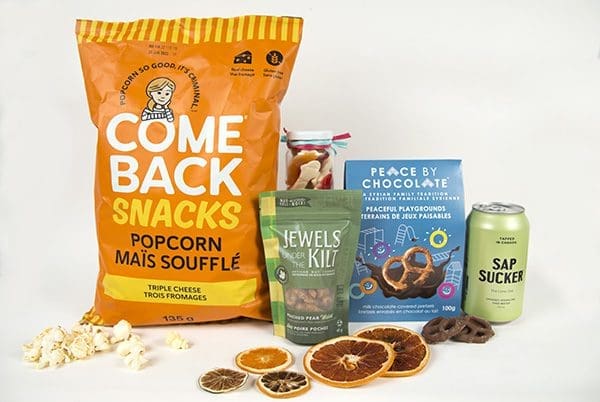 Kitchen Door is doing something really special this year.  These new gift boxes are brimming with premium products that they have sourced from a diverse array of amazing brands.  Many are independently-owned diverse makers (women, indigenous and LBGTQ+ owned brands) who are creating socially good, eco-conscious and delicious products – perfect for gifting.
Choose from our Ready to Ship Gift Boxes or let us assist in creating a fully Custom Gift Box for your team or clients.
Where to buy: Online at www.kitchendoor.ca 
---
Big Cove Spice Box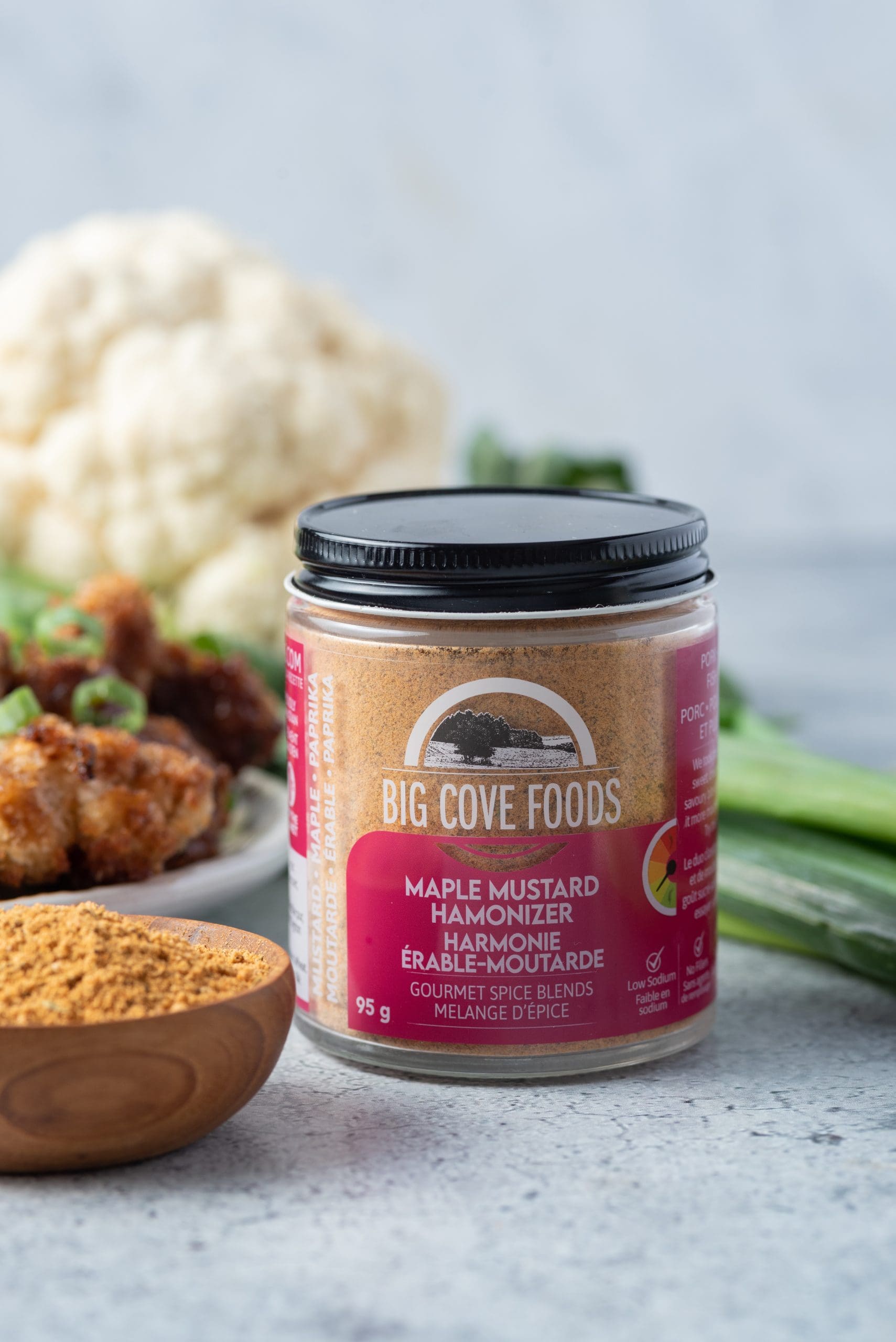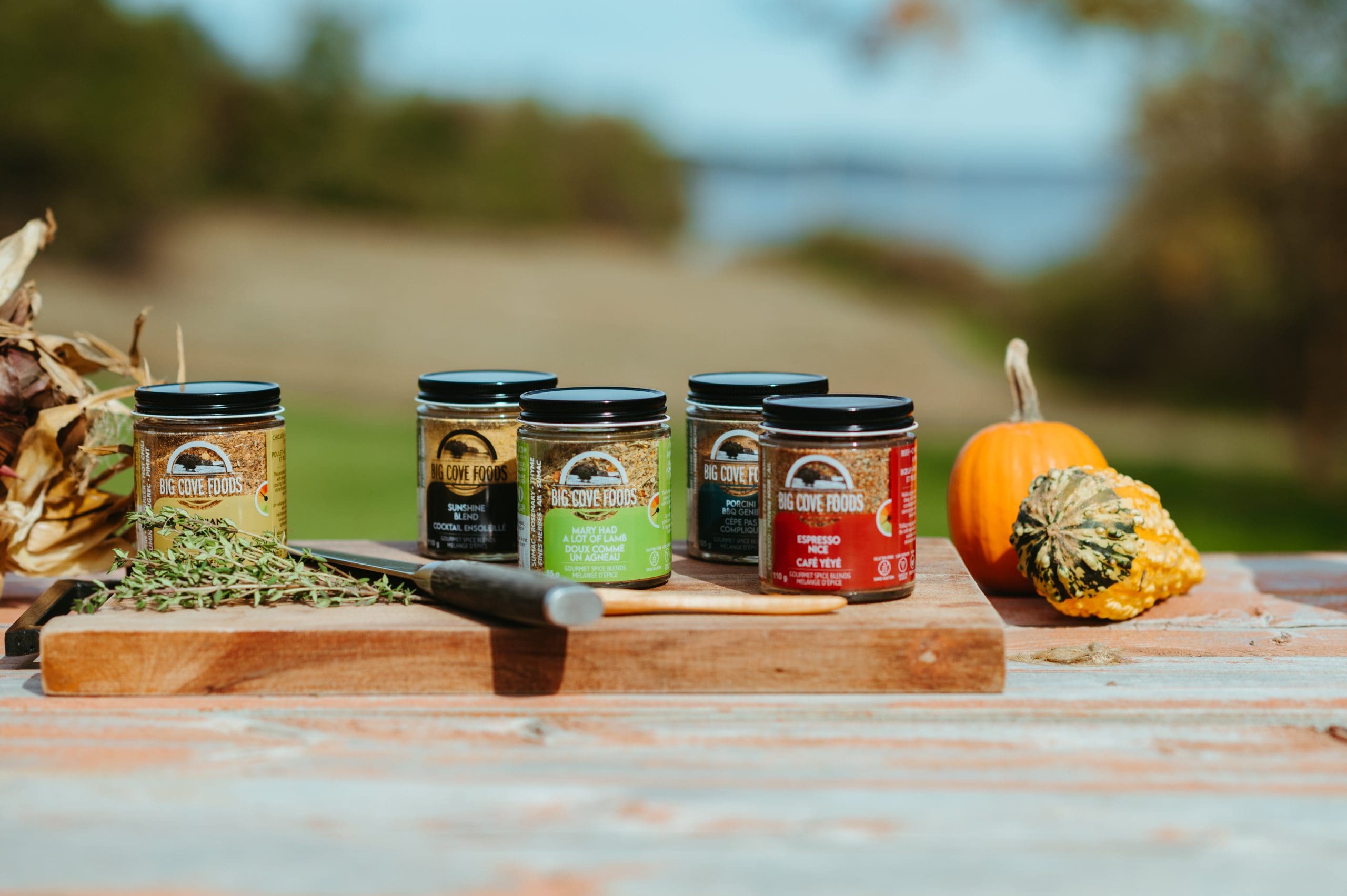 Here to rescue you from your dinner rut, Big Cove Foods makes amazing spice blends that will inspire your dinner plans!  All-natural spices and other products are delicious and easy to use, delivered to you in sustainable packaging.
Where to buy: Online at https://bigcovefoods.com and offering free shipping on orders of $75 or more
---
Tata Brew Gifts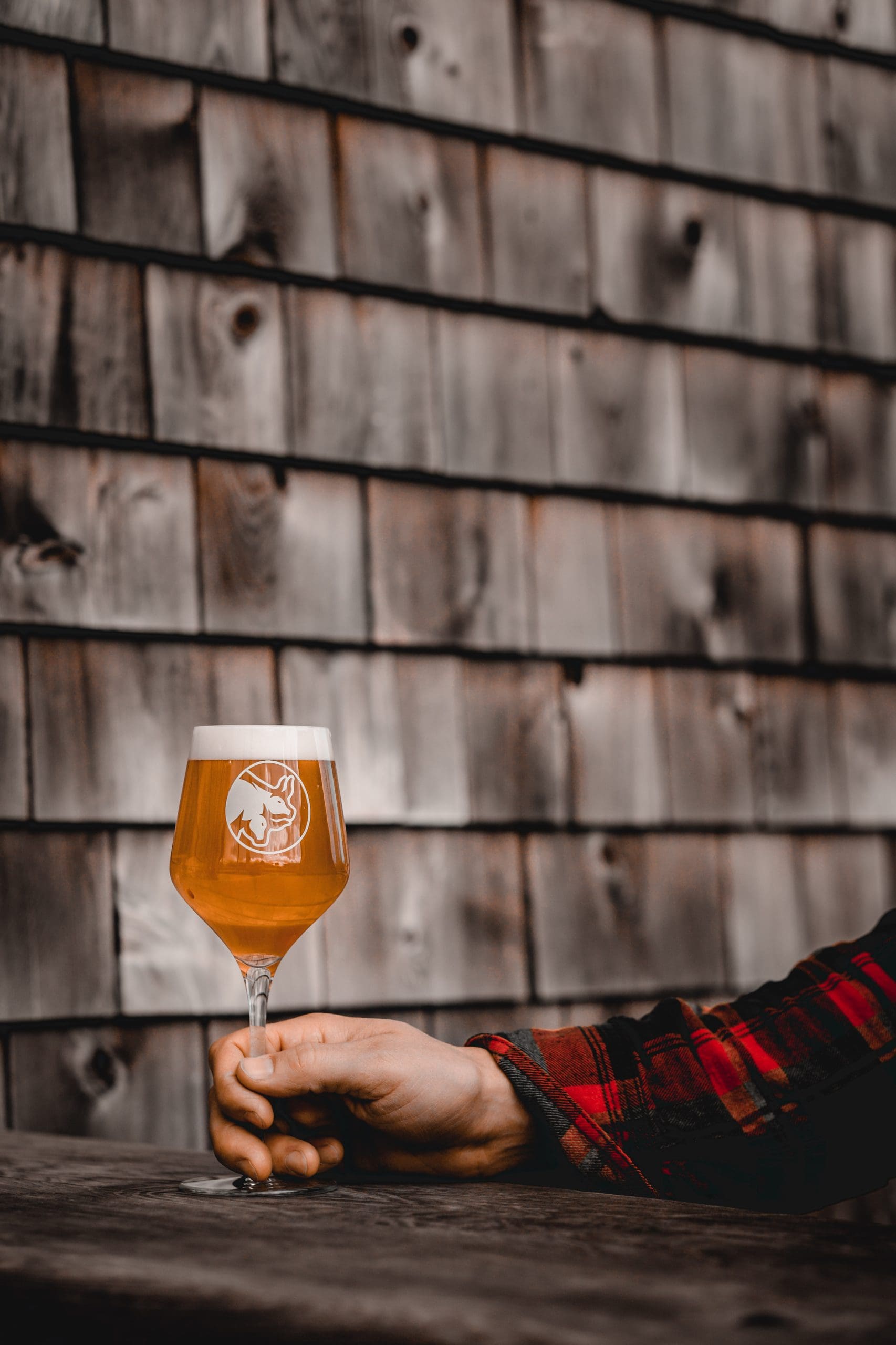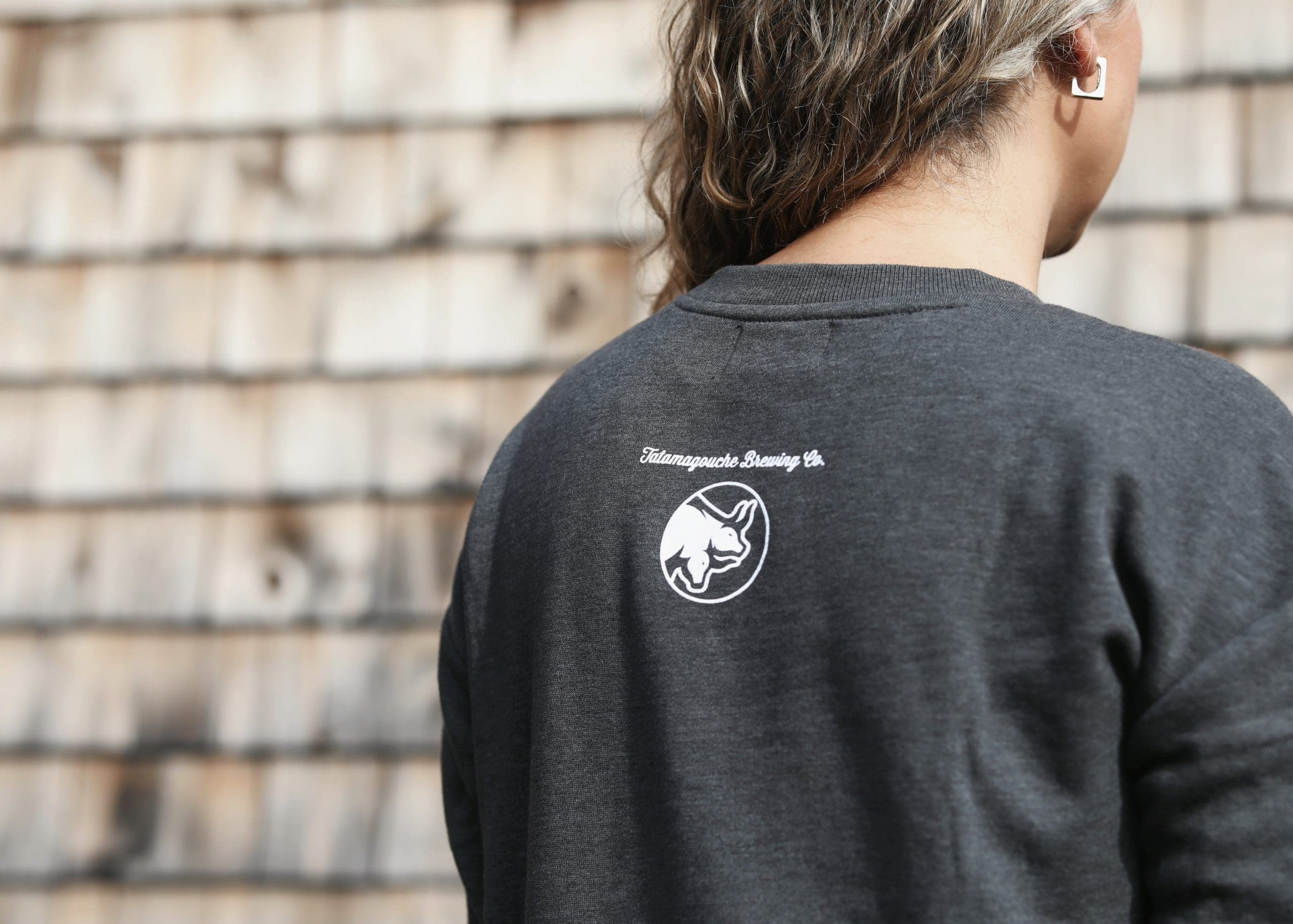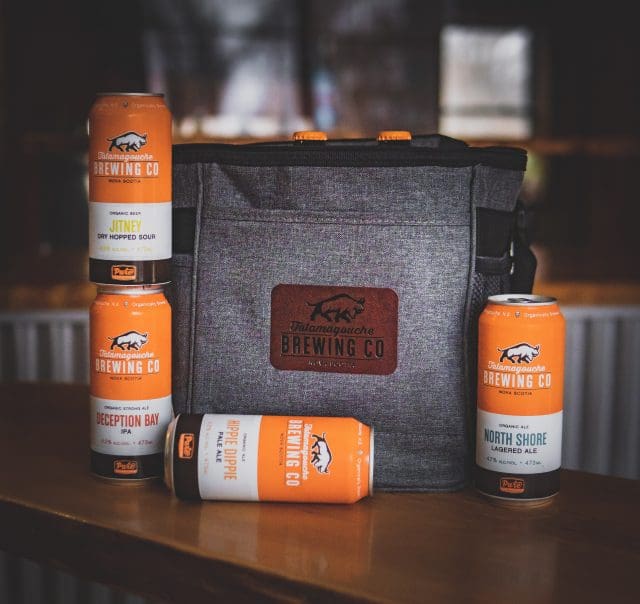 For the craft beer lovers in your life, a curated Tata Brew gift pack makes a great gift.  Stuff one of these fabulous cooler bags with all the Tata brew swag (and a few brews, of course) like a t-shirt, glassware, bottle opener, hat, ornament and more!
Where to buy: Online at https://tatabrew.com or in-store
---
Boxing Rock Growler Club
Do you love surprises AND craft beer?  If so – this one's for you!  Imagine this – Twelve new beers designed just for you. One released every month, all year long.  And they are saving all the growlers for you.
Enter, The Boxing Rock Growler Club: a club created by beer geeks, for beer geeks.  They are sharing some of our finest work and best experiments with an exclusive group of beer geeks.  There are only 80 spots available in this exclusive club.  Membership is just $150 for the year, and you will get:
A complimentary 

Boxing

 

Rock

 1L growler
A growler fill for each of the 12 Growler Club limited small batch releases (12 in total)
An exclusive (and super cool) 

Boxing

 

Rock

 growler club hat
A special glass to pour your special beer into
A chance to win a day in our Halifax small-batch brewery with Henry (and you can ask him anything!)
A 10% discount on beer and swag purchases at our Windsor St. location in Halifax ALL YEAR
An invitation to a private Facebook group where you can GEEK OUT with Henry
Where to buy: Online at https://bit.ly/growlerclub2023 or in store
---
Alben Lane Candle Co Winter Gift Pack
Alben Lane candles are hand-poured in Halifax, Nova Scotia, using 100% soy wax for a fresh and safe burn. This women-owned company is creating scents inspired by a memory from experiences and moments from the East Coast of Canada.  The holiday collection makes a perfect gift and includes Gingerbread House, Après Ski, Spiced Citrus, and Solstice.
Where to buy: Online at https://albenlanecandleco.com/
---
Truro Brew Co
Did you think we'd launch a gift guide without a little representation from my hometown?  Heck no!  Truro Brew Co has been making waves in Truro since 2019 and we're thrilled to include them in this year's guide.  Aside from great beer, they've also got merch, food and a fabulous pet friendly space.
Where to buy: Visit them at the taproom or learn more at https://www.trurobrewing.com/
---
Porters Peak Adventure Getaway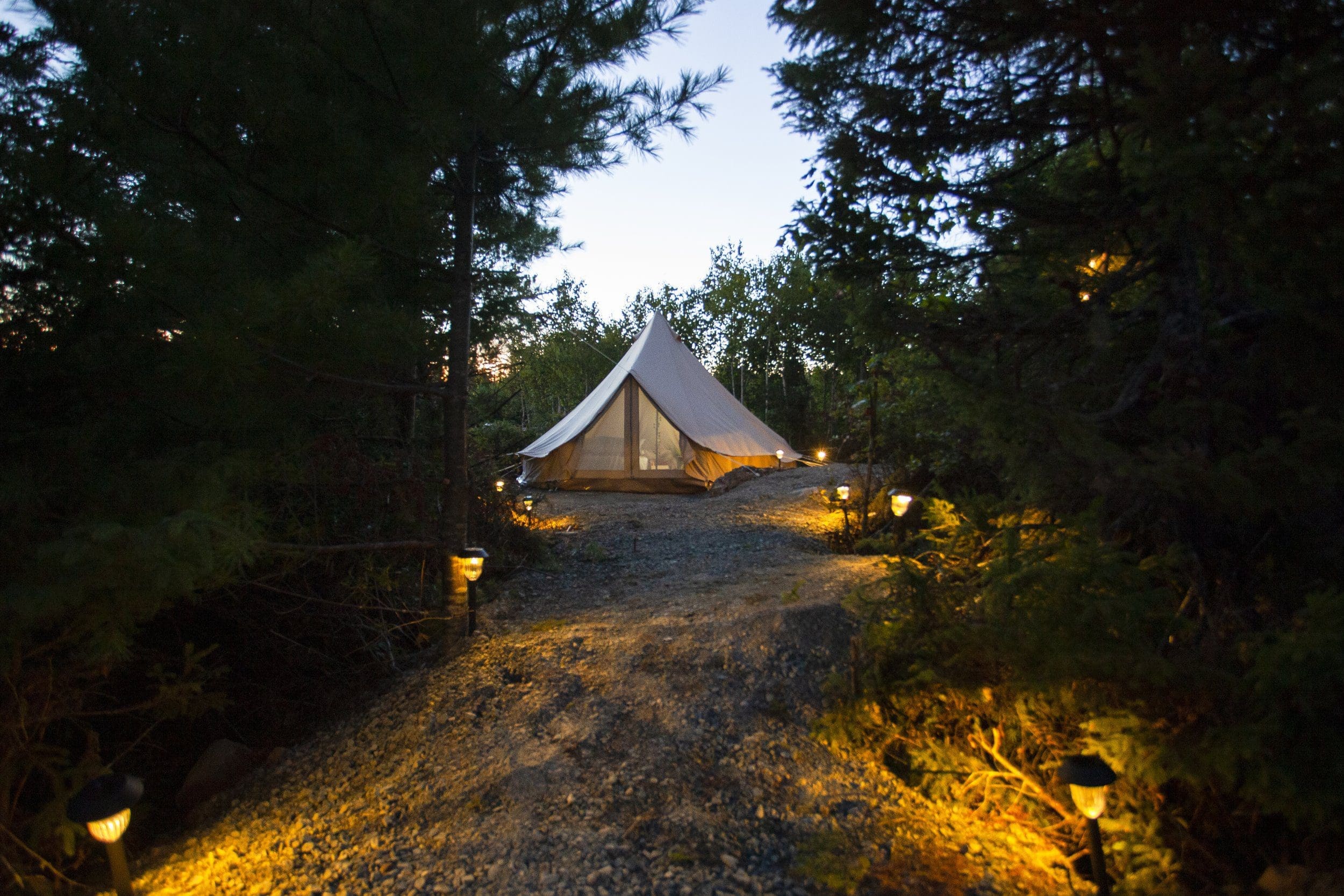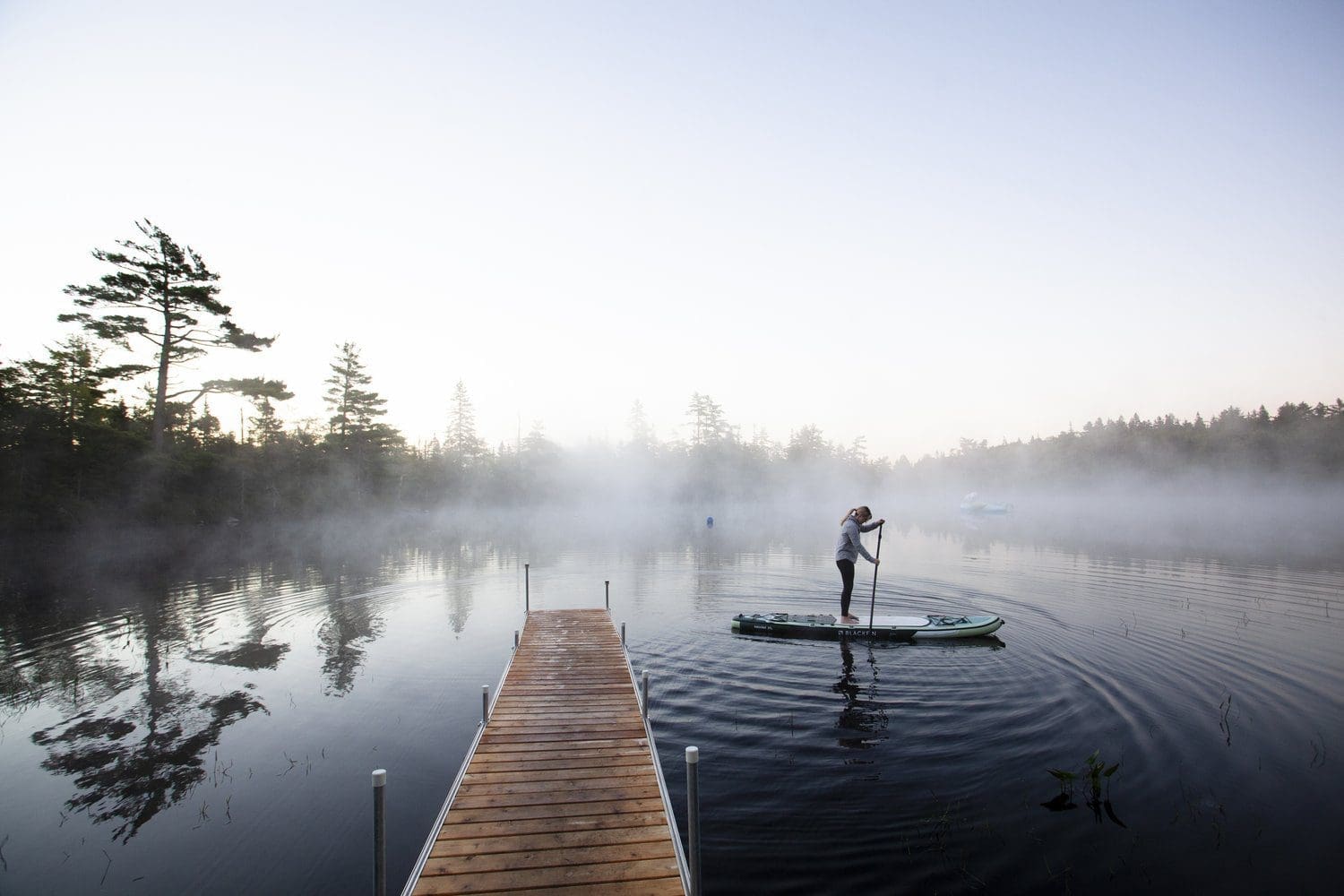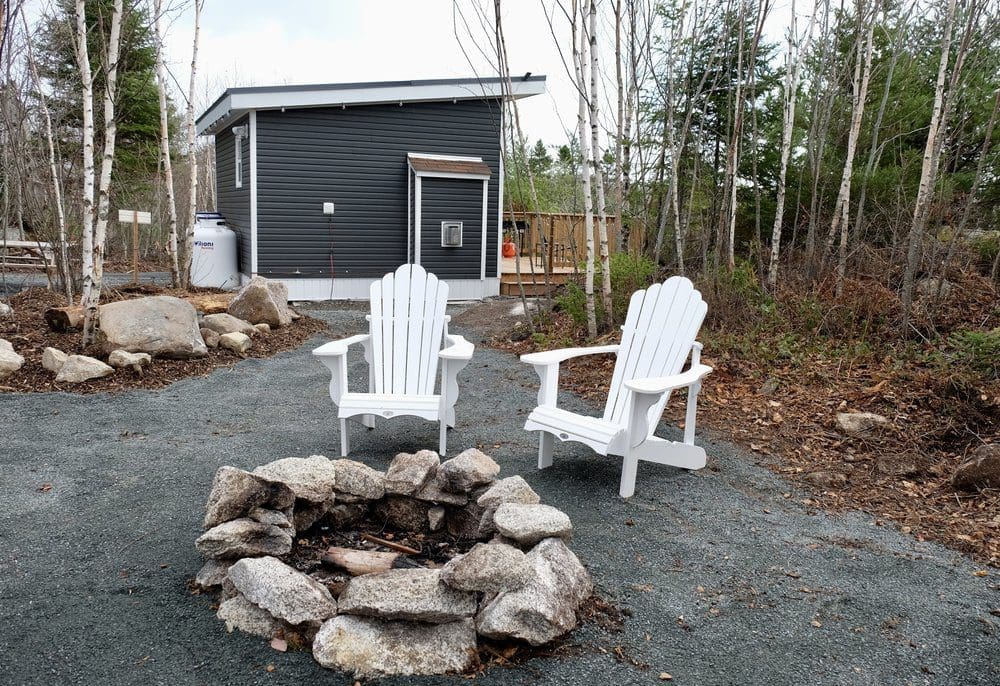 Say hello to Halifax's Newest Winter Wilderness Destination, Porters Peak, only 40 minutes from the bridge. 
With over 250 acres of snow-capped trees and over 10 unique accommodations, Porters Peak is the perfect getaway this winter. 
Find yourself snowshoeing across a frozen lake, sliding down mounds of snow on a tube or taking an ATV tour off the beaten path. 
Afterwards, snuggle up by the fireplace in one of their off-grid cabins or heated winter glamping tents.

Discounted rates are available for the winter – take it outside this winter and enjoy a winter wilderness getaway today!
Where to book: Online at https://www.porterspeak.com/
---
Travelotto Tickets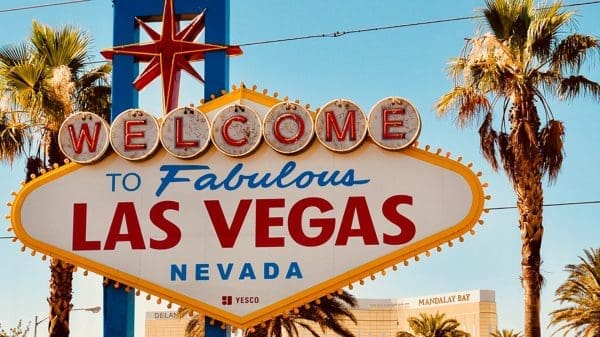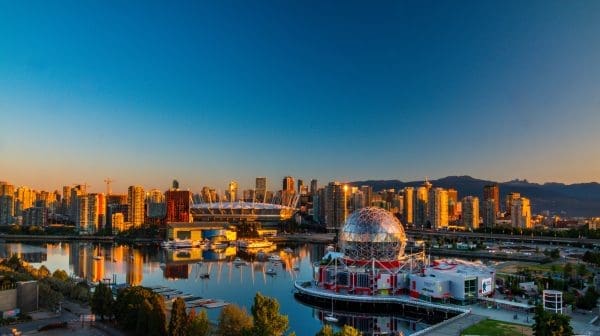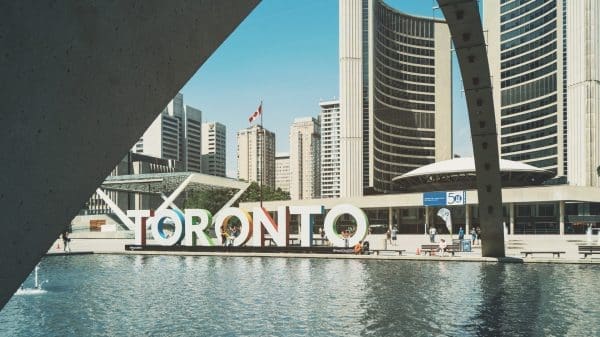 Big Brothers Big Sisters of Colchester hosts the Travelotto program each year where you buy 1 ticket and get the chance to win trips, cash and other prizes monthly.  Now that travel has opened back up, there are amazing trips to be won that range from beach holidays to Las Vegas to New York to some epic Canadian destinations.  Here's how it works:
One ticket ($25) gets you into a draw every single month, all year long!
Tag your ticket for extra chances to win!
TAG 1: Round-trip airfare for two, anywhere Westjet flies, plus $1000 cash (no cash-out option)
TAG 2: Winterlude to Ottawa – airfare, accommodations and spending cash for a family of four (or $2000 cash)
BONUS (when selecting both tags): All-inclusive 7-day stay for two at a 4.5-star resort (or $3000 cash)
Purchase by Dec 18 and get entered into three draws for $1000
The winners this year have the option to take the package as presented, select another airfare destination of their choice, or take the cash-out option.
This program is incredible… and these make amazing gifts, stocking stuffers or a little treat for yourself.
Where to buy: Online at https://travelotto.ca/2023
---
Private Geodesic Forest Dome Stay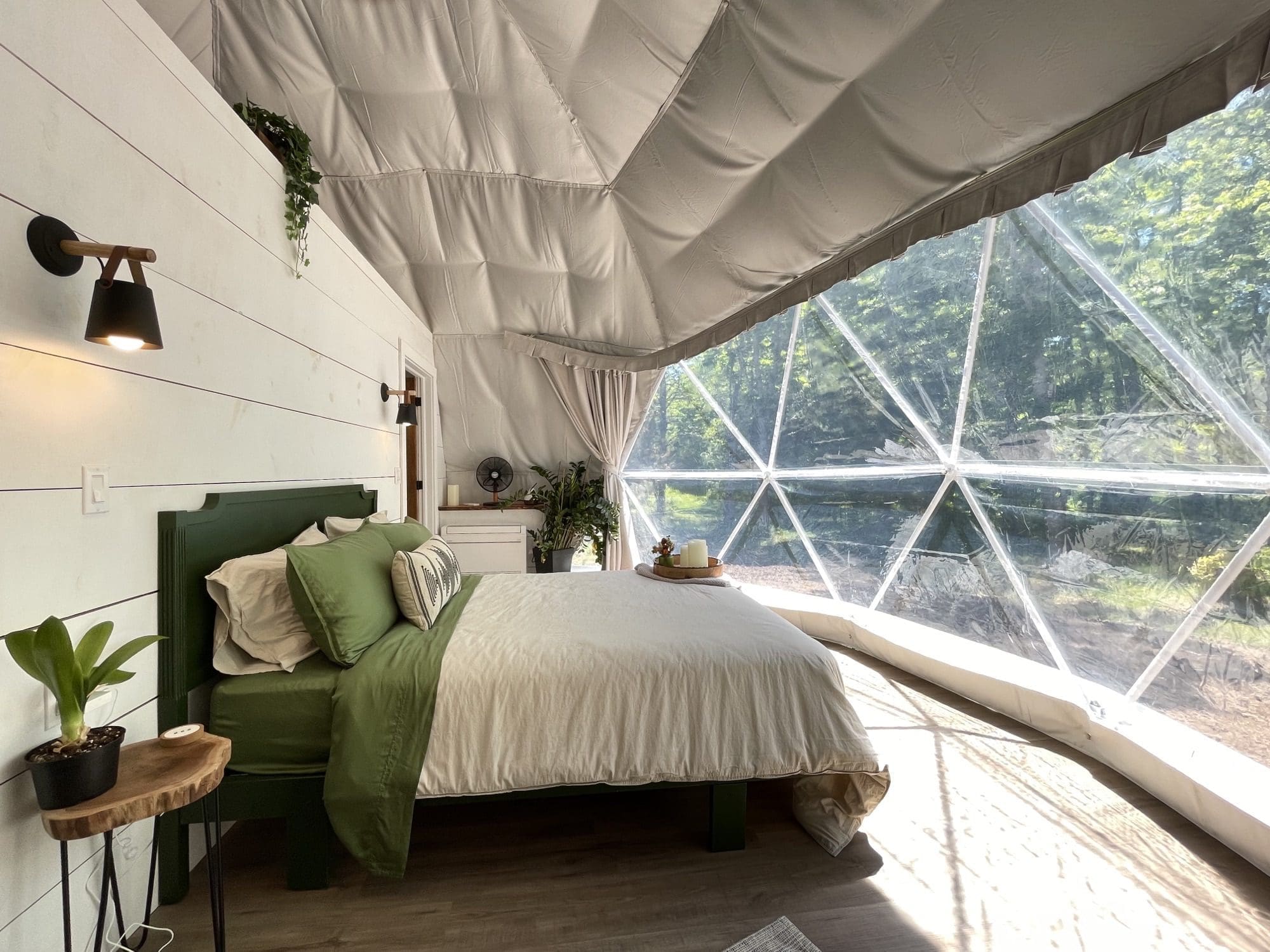 Relax under the stars and sleep amongst the trees in your private eco-geodesic dome.  As the River Bends is new on the scene and we're so excited to share this place with you — where luxury meets earth-friendly!  Book a dome stay, add one of their signature experiences or purchase a gift card for someone special on your list.  You should also know, the domes are all appointed with a private bath, kitchenette and hot tub!
Where to book:  https://www.astheriverbendsretreat.com/
---
Wine & Food Tours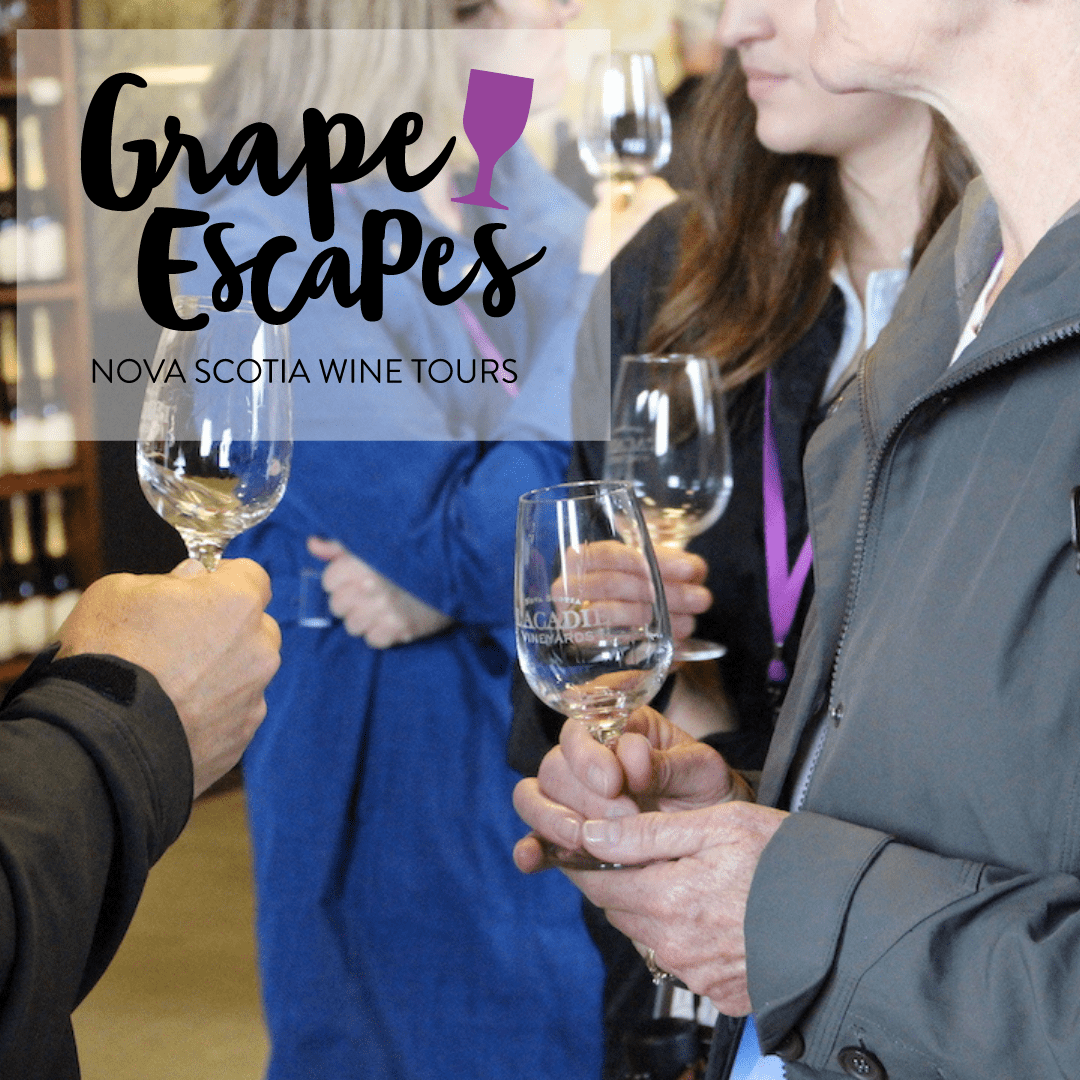 Wine. Tours.  Need we say more?  Our local wine region here in Nova Scotia is astonishing and Grape Escapes takes the guesswork (and driving) out of planning your trip.  Give an experience this season with a wine tour gift certificate with Grape Escapes.
Where to buy: Online at https://sipandtastetours.com
---
Moonshine from Stillfired Distillery
Moonshine anyone?  Hand-crafted spirits from Stillfired Distillery make a great gift.  We're particularly fond of the moonshine sampler box and the winter wanderer mocha moonshine cream liqueur (it's a mouthful but it's delicious).
Where to buy: Online at https://www.stillfireddistilleries.com/
---
Sarah J Holmes Jewelry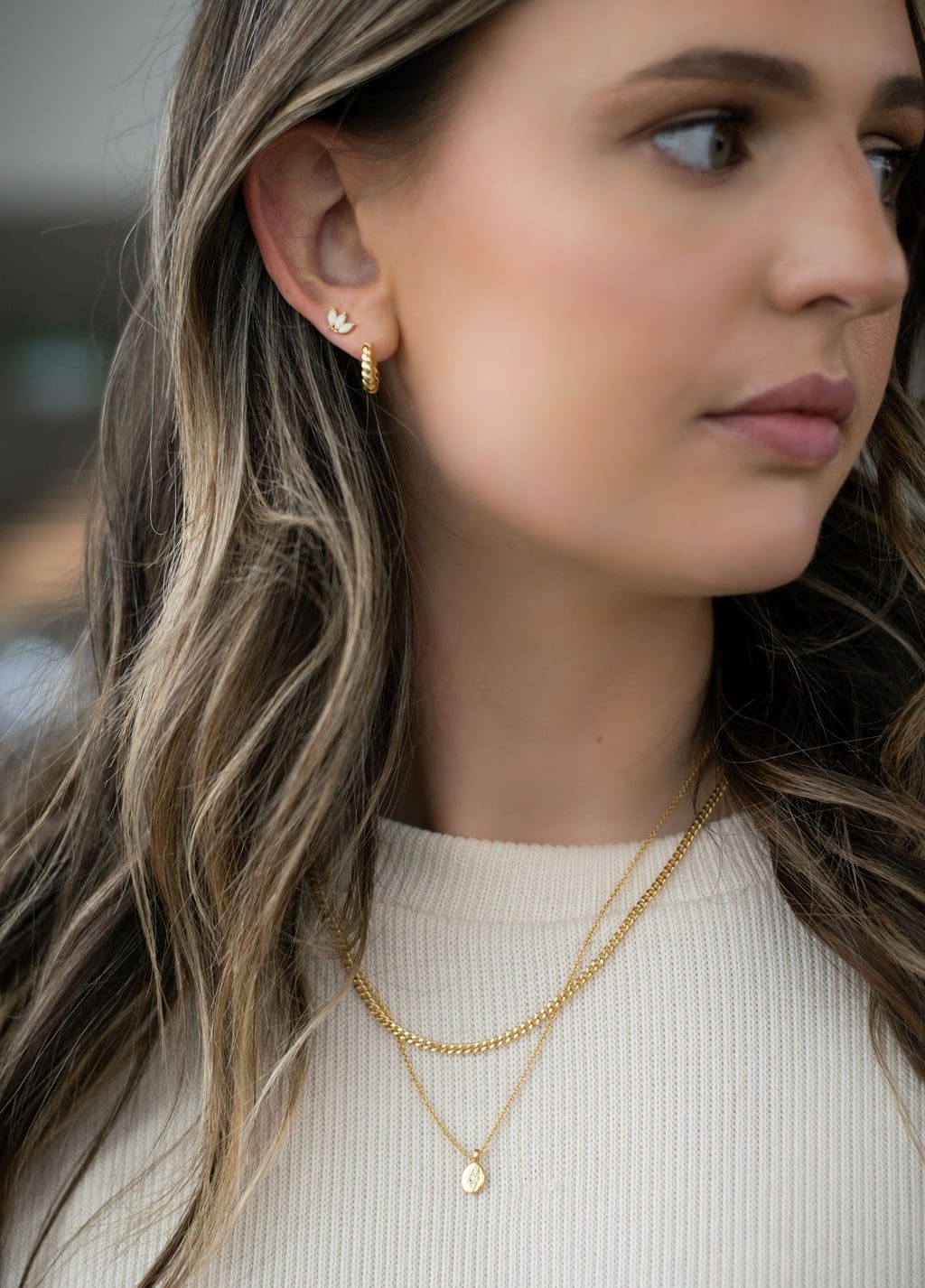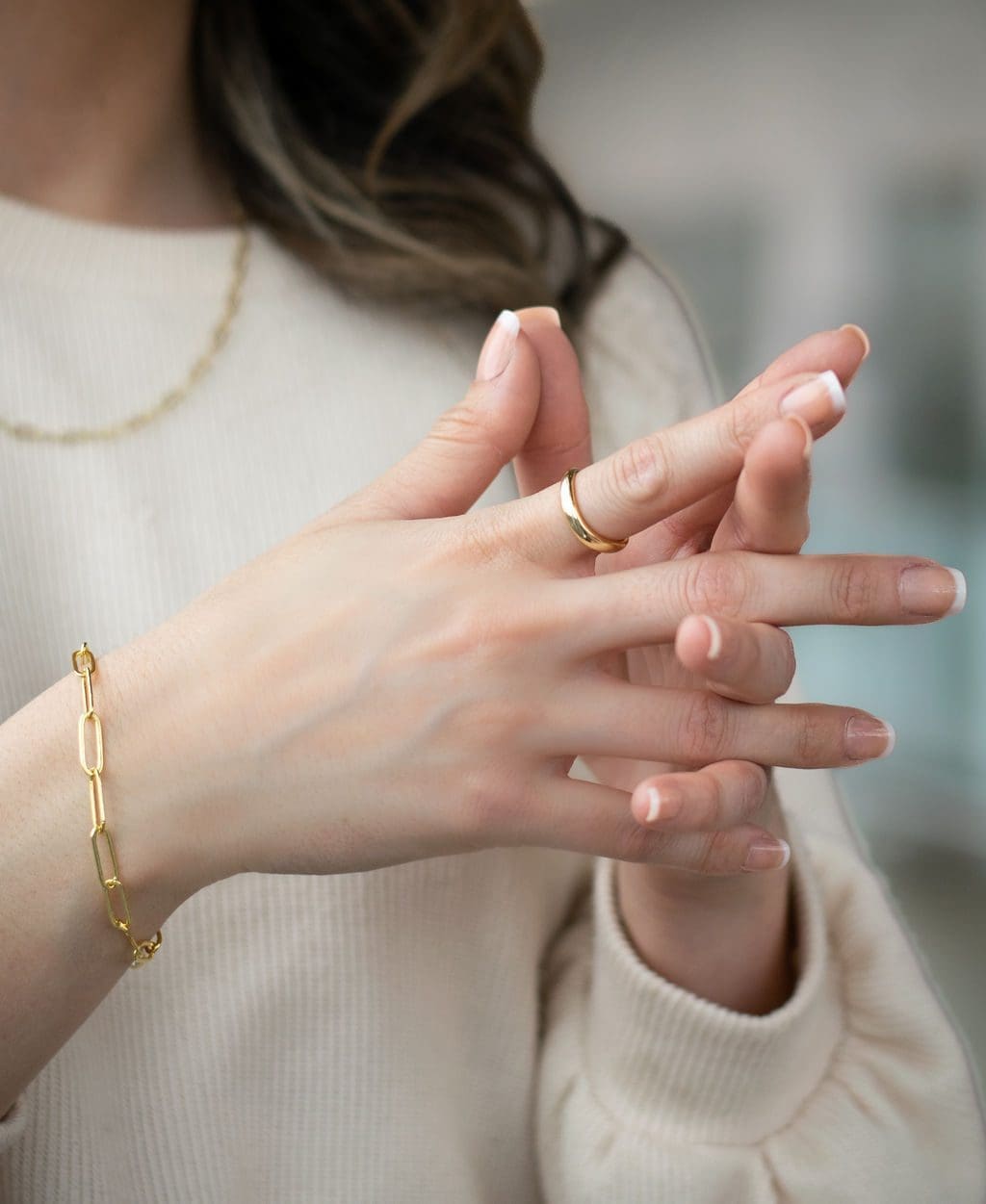 Jewelry is a classic gift and we're thrilled to include Sarah J Holmes' beautiful collections in this year's gift guides.  Simple. Elegant. Stunning.  that about sums it up!  The delicate nature of her designs makes gift-giving easy and I love that so many of the pieces are stackable and layer-able.
Where to buy: Online at https://www.sjhjewelry.com/
---
Oversea Travel Experiences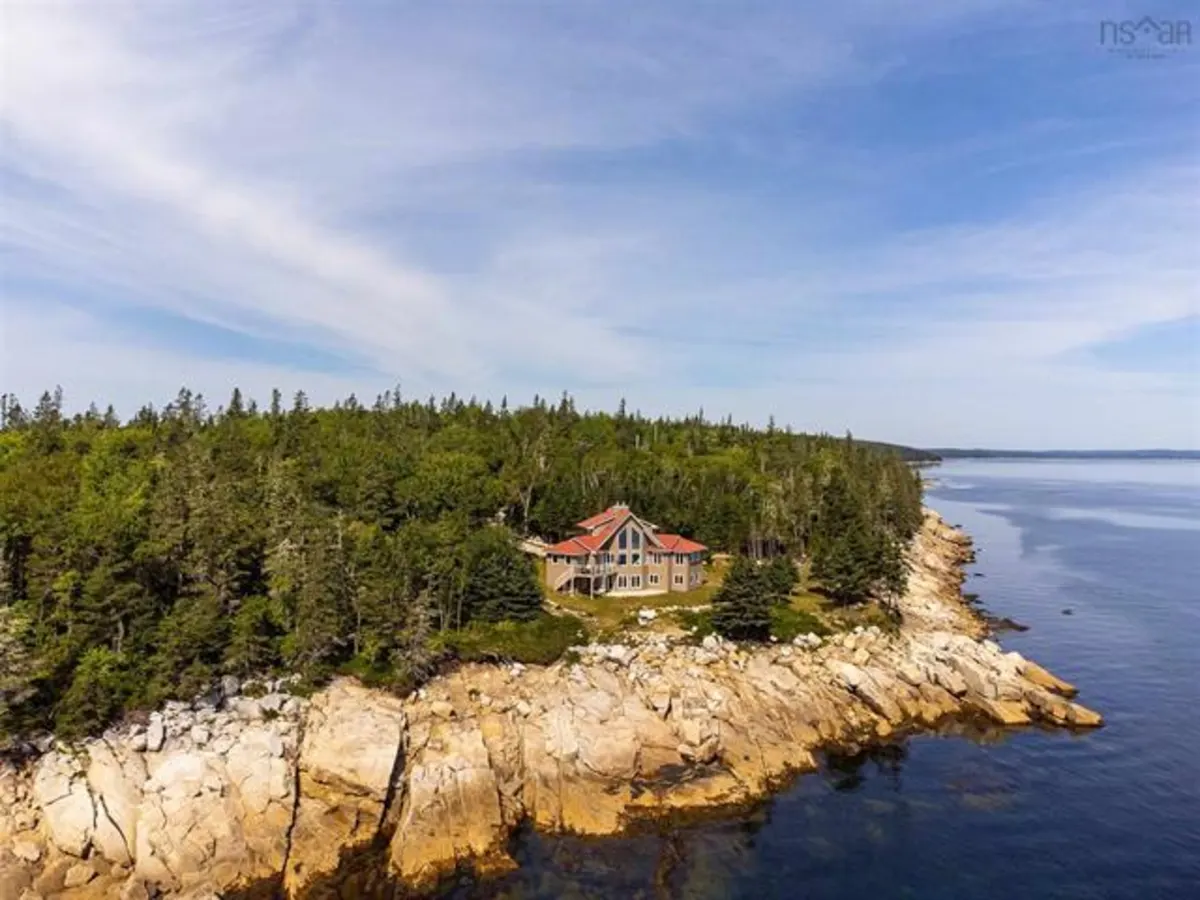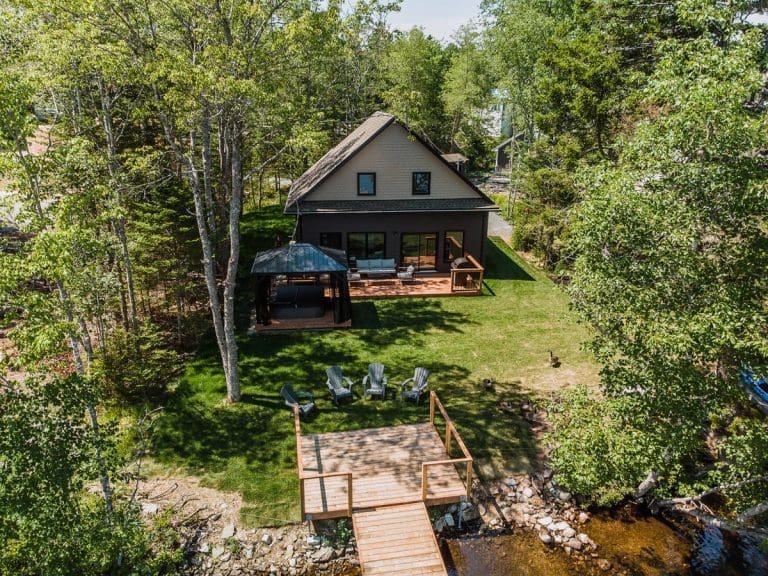 Thoughtful, unique & reliable travel experiences – that's the tagline for Oversea… and it's spot on!  Oversea properties are always exceptional with every detail taken into consideration.  Whether you're looking for a stay in historic St. John's Newfoundland, a lakeside retreat in Mount Uniake or a private nordic spa villa on the ocean, they've got you.
Where to book: Online at https://oversea.ca/
---
Tattingstone Inn Getaway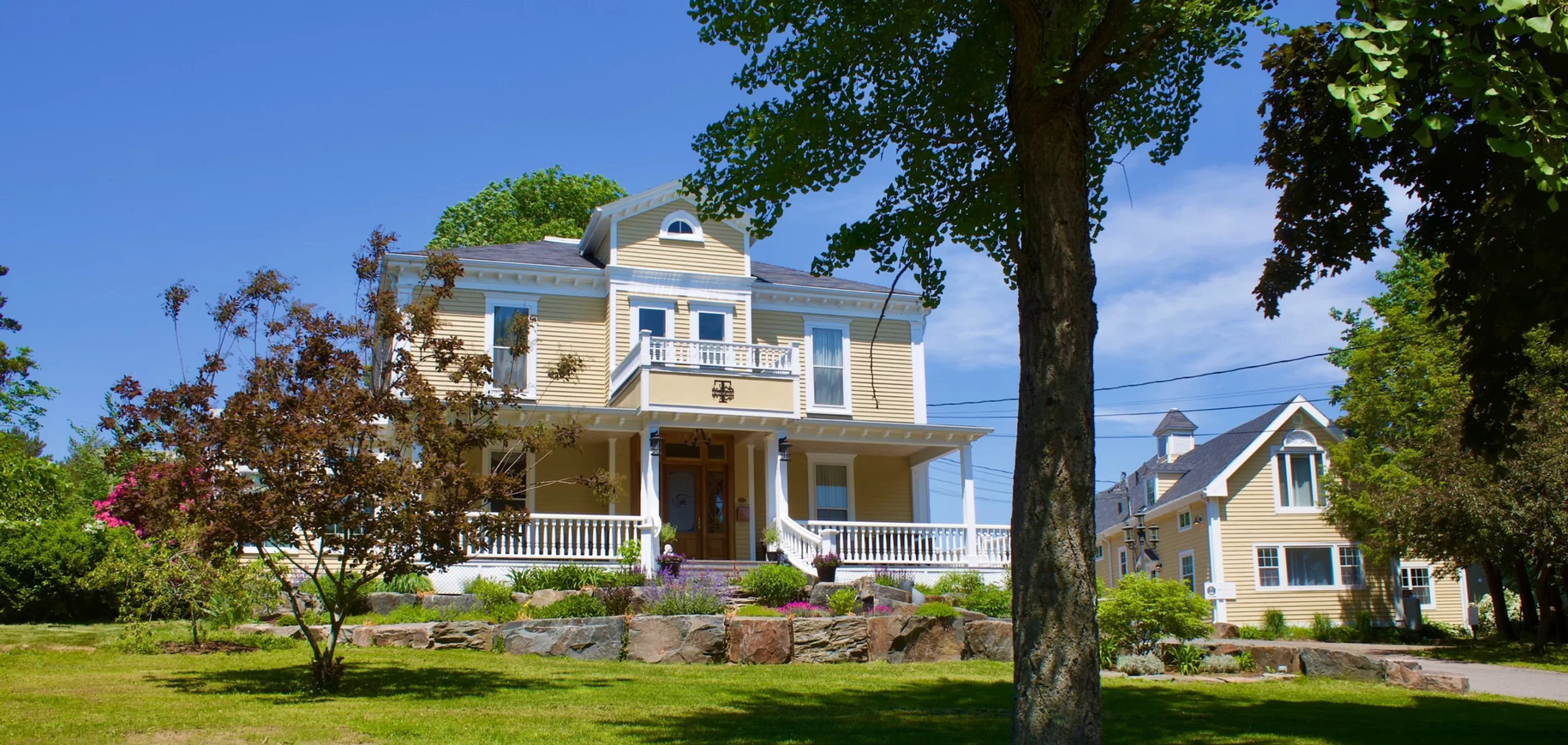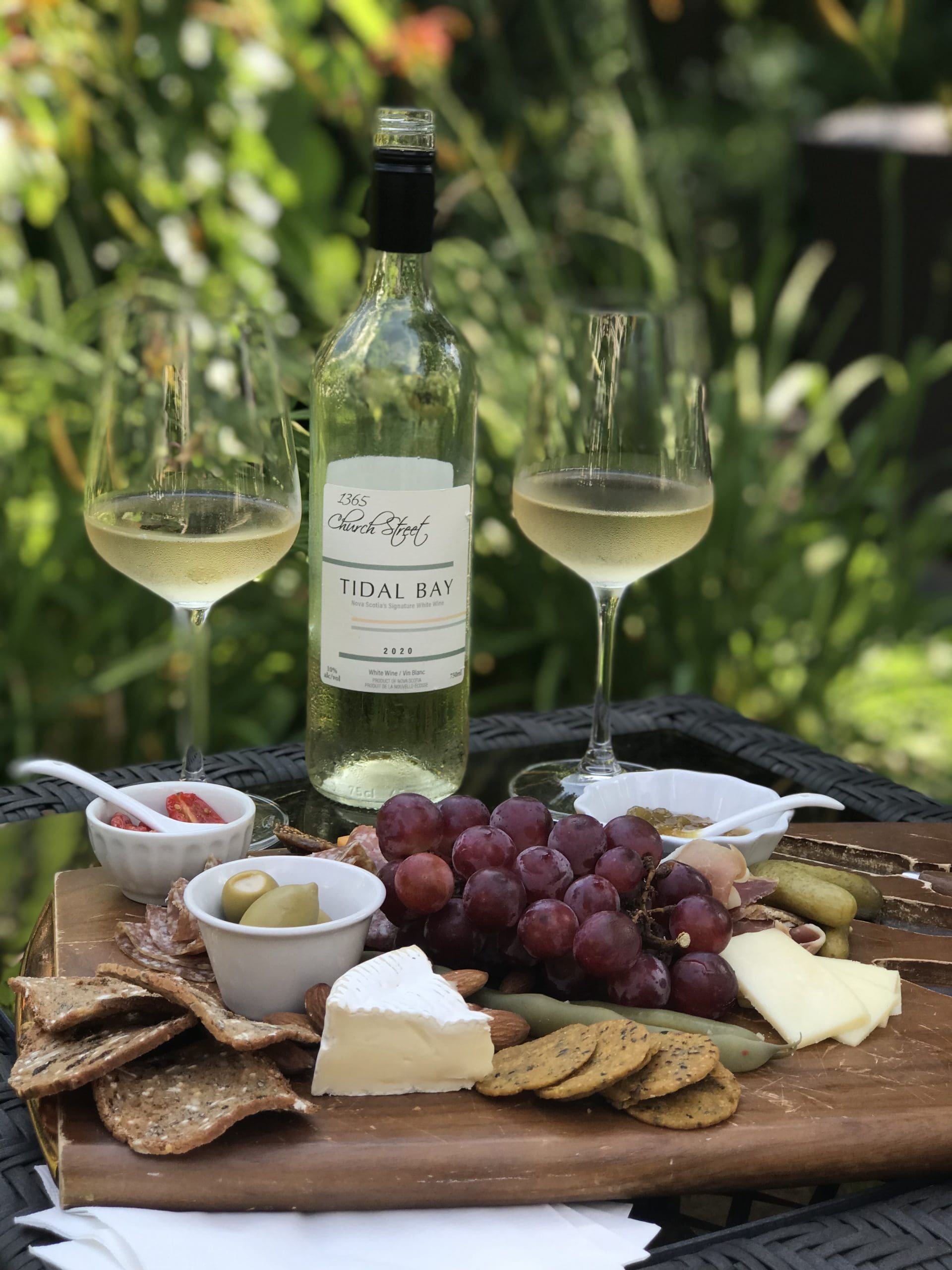 Nothing beats a staycation at a local gem in the heart of Nova Scotia's wine region.  Tattingstone in offers gourmet cuisine, luxurious accommodations, and a gracious, friendly Nova-Scotian welcome during your stay with them.  You can also add wine tasting, day trips and more to your stay to enhance the experience. The 2-night getaway package is always a great pick – you will receive a complimentary Charcuterie Board for two filled with a selection of cured meats, cheeses, fruit, and nuts along with a glass of red and white Nova Scotia Wine.
AVAILABLE: Sunday thru Thursday beginning November 1st until April 30th
Where to book: Online at https://www.tattingstoneinn.com/
Use Promotion Code: CHARCUTERIECOMBO
---
Coldstream Clear
Spread the Coldstream Cheer this year!  Coldstream Clear has become an iconic name in the Nova Scotia spirits market with everything from premium spirits to their famous vodka sodas and holiday collections (like candy cane liqueur).  Gift one of their holiday collections or curate your own collection.  Shop online or (if you're local) visit any of their three locations: Stewiacke, Antigonish & Dartmouth Crossing.
Where to buy: Online at https://www.coldstreamclear.com
---
Avondale Sky Curated Wine Box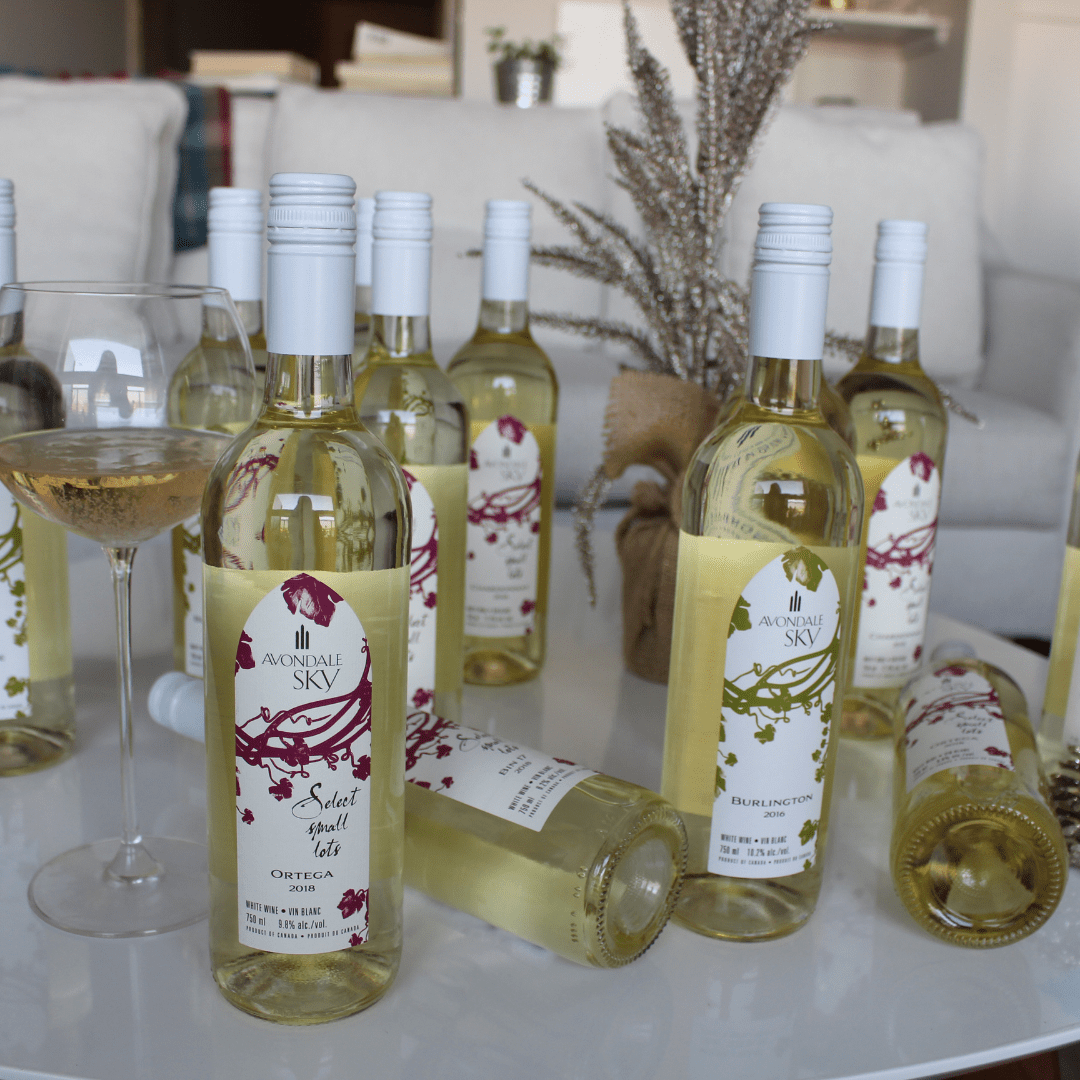 The "Dreaming of a White Christmas" box from Avondale Sky is a personal favourite, made even sweeter with the bonus wine tasting for 5 at the winery in 2023 that is included (value $75) when your purchase a box this year.  The 6-bottle collection includes:
2021 Bliss
2021 Tennycape
2018 Bin 17
2018 Ortega
2018 Chardonnay
2017 Burlington
And, for every 6-pack of Dreaming of a White Christmas sold, the team at Avondale Sky will donate $20 to Hants Christmas Angels!
Where to buy:  at the winery or online at www.avondalesky.com
---
Appleton Chocolates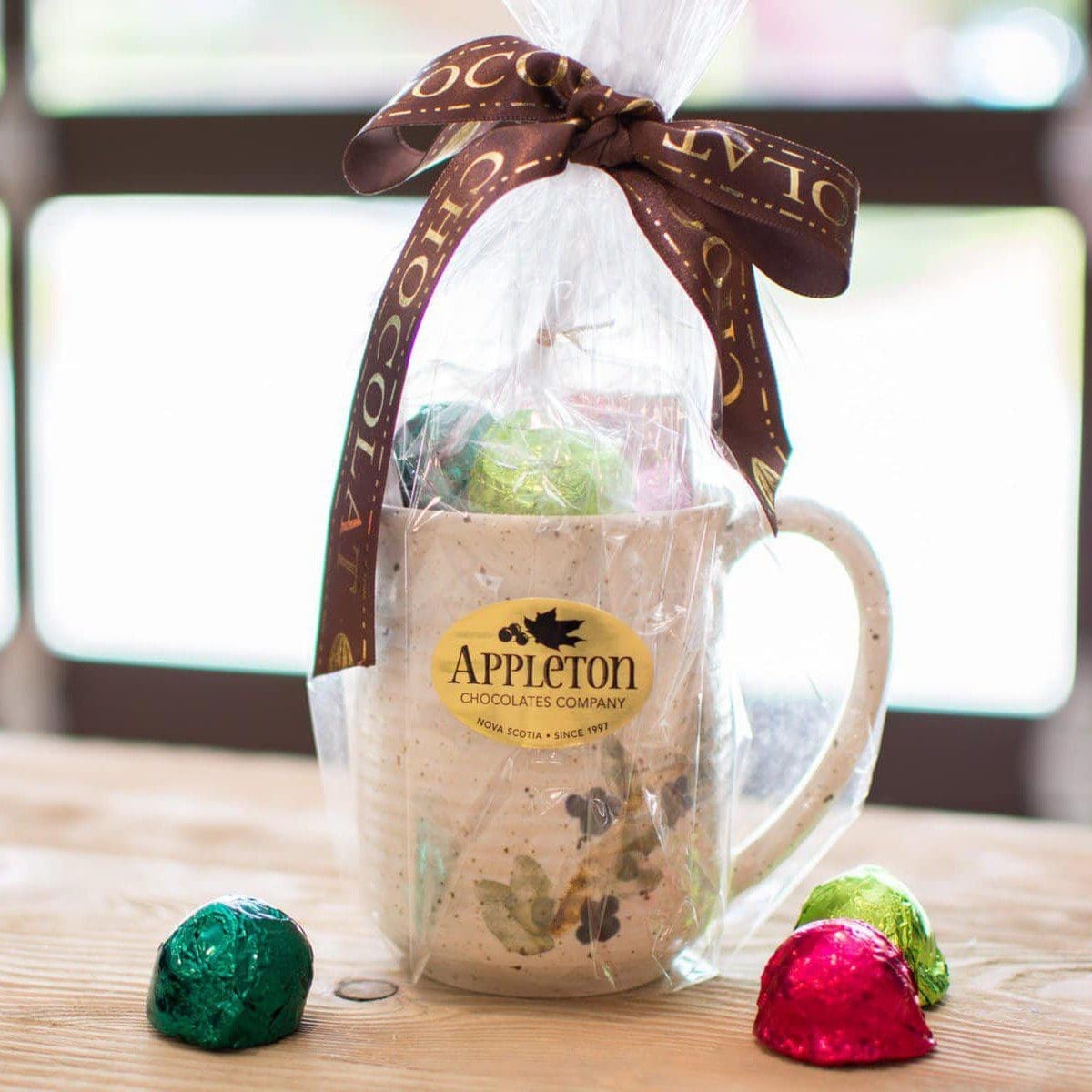 There's always room for chocolate!  The magical creations that our friend, chocolatier Michael, creates are divine. They always have their classic maple truffles with locally sourced ingredients, but you'll also find a rotating selection of fine chocolates like vanilla bean caramel pralines or gianduja ganache.  And, the gift boxes make a perfect addition!
Where to buy: Online at https://www.appletonchocolates.ca/
---
Kilted Chef Tools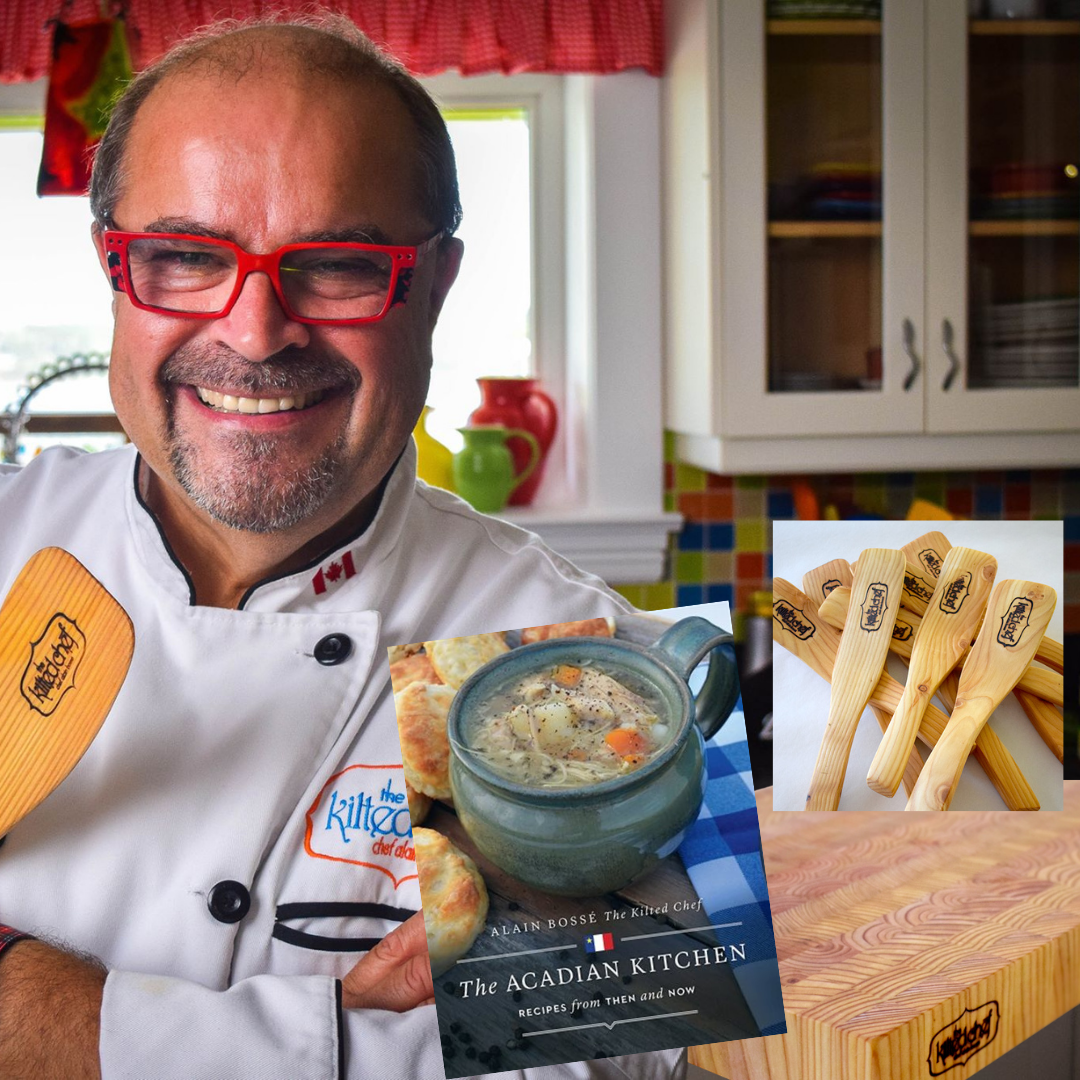 The Kilted Chef, Alain Bosse has been delighting at-home cooks with his daily live cooking show for years.  He brings the joy of cooking, right into your own home and now you can get your hands on his favourite culinary tools from his series of cookbooks to his famous butcher block cutting boards.
Where to buy: Visit his online shop at https://kiltedchef.ca/shop/
---
Adventure Gear
If you have adventurers on your list, this is a no-brainer!  We (adventurer's I mean) are all about the gear and gadgets and Trail Shop has literally everything you could possibly want in that department from headlamps to camping food and everything in between.
Where to buy: Online at https://www.trailshop.com or in store
---
Cozy Luxuries
From the most amazing slippers you've ever owned to PJ's to toques and scarves, Take It Outside is a shop you've got to visit in-store or online.  They've got so many gift ideas at every price range that you could literally do all of your holiday shopping there.
Where to buy: Online at https://takeitoutside.ca or in store
---
Cool Hand Nukes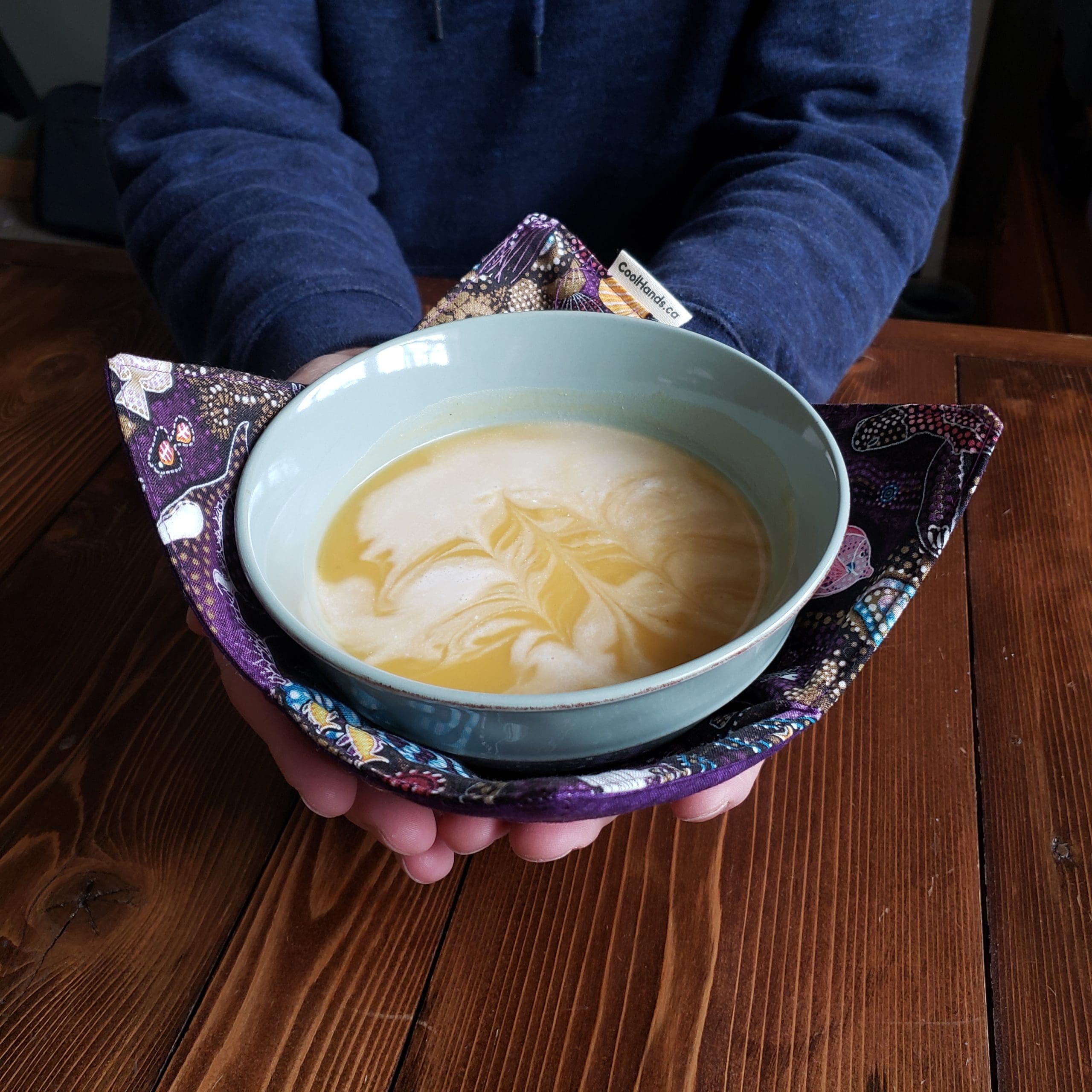 I was gifted a cool hand nuke this year and I love them!  Cool Hand Nukes are microwave-safe, made right here in Nova Scotia with 100% cotton. Their special insulation materials protect your hands from hot bowls as you carry them right from the microwave, and guard surfaces against heat marks as you enjoy your meal.
Where to buy: online at https://coolhandnukes.com/  
Use code GIFTGUIDE10 for 10% off your order!
---
Digby Pines Getaway
Give the gift of luxury with a 2-night cozy getaway at Digby Pines in picturesque Digby.  The cozy cottage escape includes 2 nights in a cozy cottage, breakfast and a welcome bottle of wine and charcuterie platter.  Digby Pines is now open year-round and personally, we LOVE a winter getaway!
How to book: online at https://www.digbypines.ca/cozy-cottages
---
J Farwell Sailing Excursion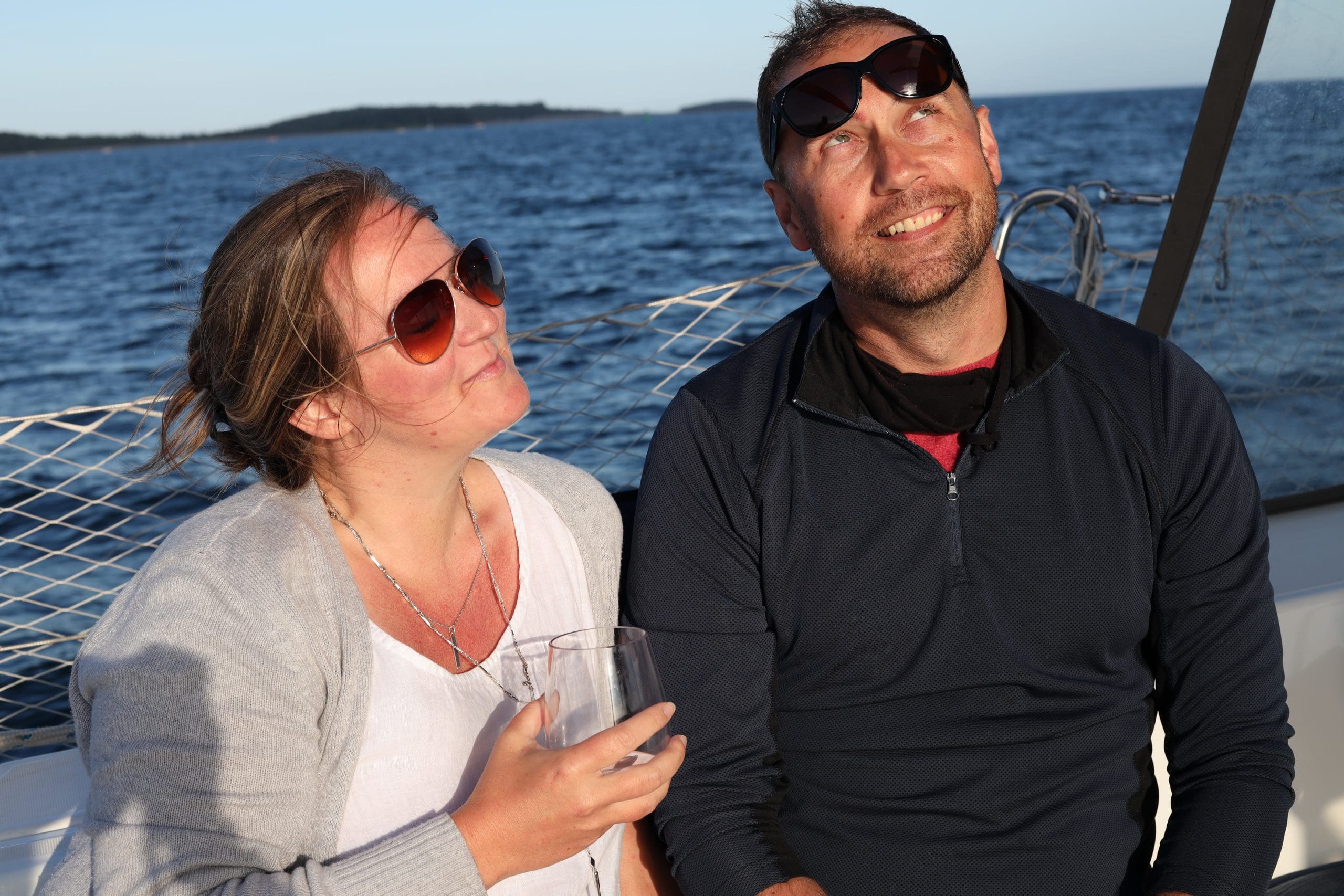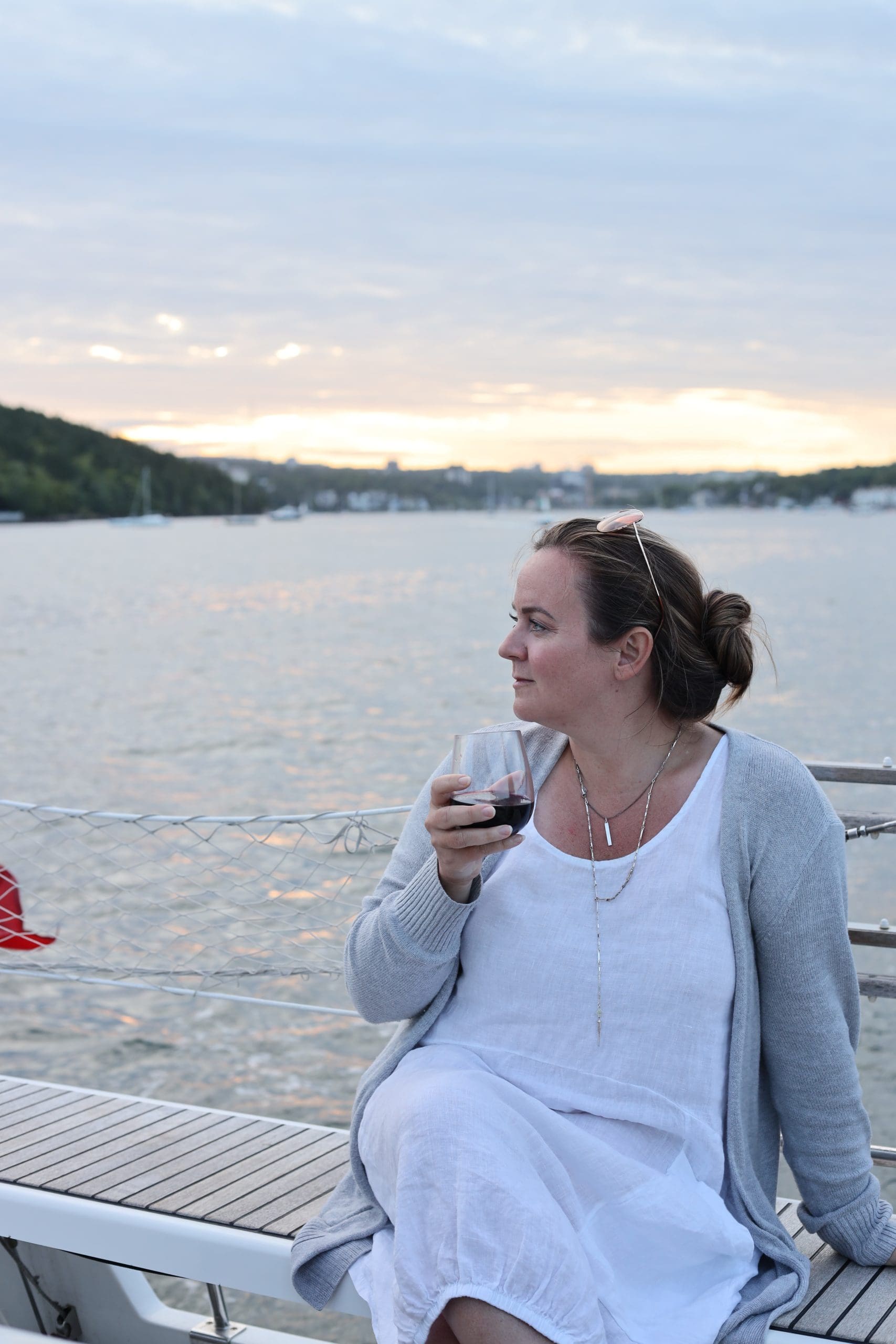 J Farwell Tours offer sailing tours, yacht charters and private event bookings – there's something to suit everyone.  We recommend the sunset wine & cheese tour as a fabulous way to spend an evening.  If you're taking us up on our group experience gift ideas, you can charter the whole boat for your group or hop on an existing sail and meet some new people.  The tour includes 4 wine and cheese pairings and takes you along the coastline of the Halifax harbour for 2.5 hours.
Normally $368 (incl hst) for 2 but they're offering YOU, our readers, that tour for $325 for 2!
Side note: they don't typically offer promotions so this is a serious advantage for you.
Where to book: Online using our EXCLUSIVE link (this is how you get the discount)
---
Sugardaisy Boutique
Sugardaisy boutique is a one-stop holiday shop for the fashionista on your list. Luxurious cashmere wraps, cozy wool sweaters and sparkly festive tops to make your season merry and bright. You'll also find leather boots, bags and belts. The Sugardaisy team is wishing you and yours a Happy Holidays!
---
Verv Skincare
Verv Skincare has curated a thoughtful collection of holiday gift sets and ideas with their best-selling natural skincare products at different price points.  Verv's gentle products feature potent botanicals, nourishing oils and original aromas from pure essential oils.  Handcrafted in small batches for freshness and potency, the products are cruelty-free, safe for sensitive skin and free from synthetic colours and fragrances
Where to buy: Online at https://www.vervskin.ca/collections/gifts or in person at the New Minus shop (shop hours on the website)
Shipping Deadlines: Dec 14th for shipping in Canada
---
Kirribilli Eco Retreat – Pictou Island Yurts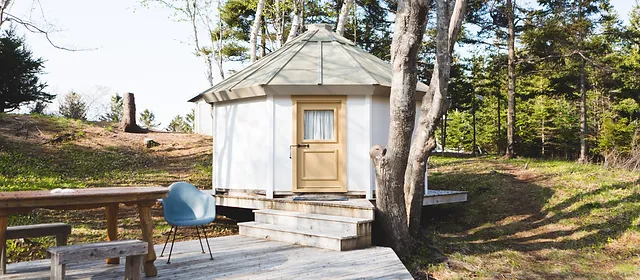 An off-grid luxury experience that you won't forget is waiting just off the coast of Nova Scotia in a magical place called Pictou Island.  The entire island is off-grid but that doesn't mean you're roughing it here.  Pictou Island Yurts offers all the amenities you love in a place that feels otherworldly.  Included in your stay, enjoy a pavilion, private beach, and sauna – just to name a few perks!
Where to book: Email [email protected] or learn more at https://www.pictouislandyurts.com/ 
---
Garrison Brewery
Garrison offers some amazing products from their flagship beers like Tallship (and Tallship Light – a personal favorite) to seasonals and specialties like their Glutenburg gluten-free beer!
Where to buy: At the brewery or online at https://www.garrisonbrewing.com/
---
Flora James Shop
New to the downtown Halifax core, Flora James Shop has a holiday gift for everyone, including yourself. Shop items from inclusive children's books, eco-friendly skin care products and locally handmade ceramics and pottery. Flora James Shop is the perfect place to bring your friends or your littles, to do your holiday shopping. Support a local shop this Holiday season!
Where to buy: Online at https://www.florajames.ca/
---
Country Roads Rustic Decor
Taylor (the owner & creative behind this local brand) creates beautifully rustic decor from signs to ornaments to the sweetest collection of nursery decor.  The holiday box includes items made by Taylor, Sunday Light Candle Co, Thompsons Berries & more and makes a perfect gift. Holiday boxes are available now on the website and you can also find Taylor at local markets this holiday season:
Truro Farmers Market, Holiday Market (Nov 18, 4-8pm)
Truro Rugby Market, (Nov 20, 10-2pm at the rugby field)
Tatamagouche Holiday Market (Nov 27, 11-3)
Where to buy:  Online at https://www.countryroadsrusticdecor.com/
---
Scrub Inspired Collections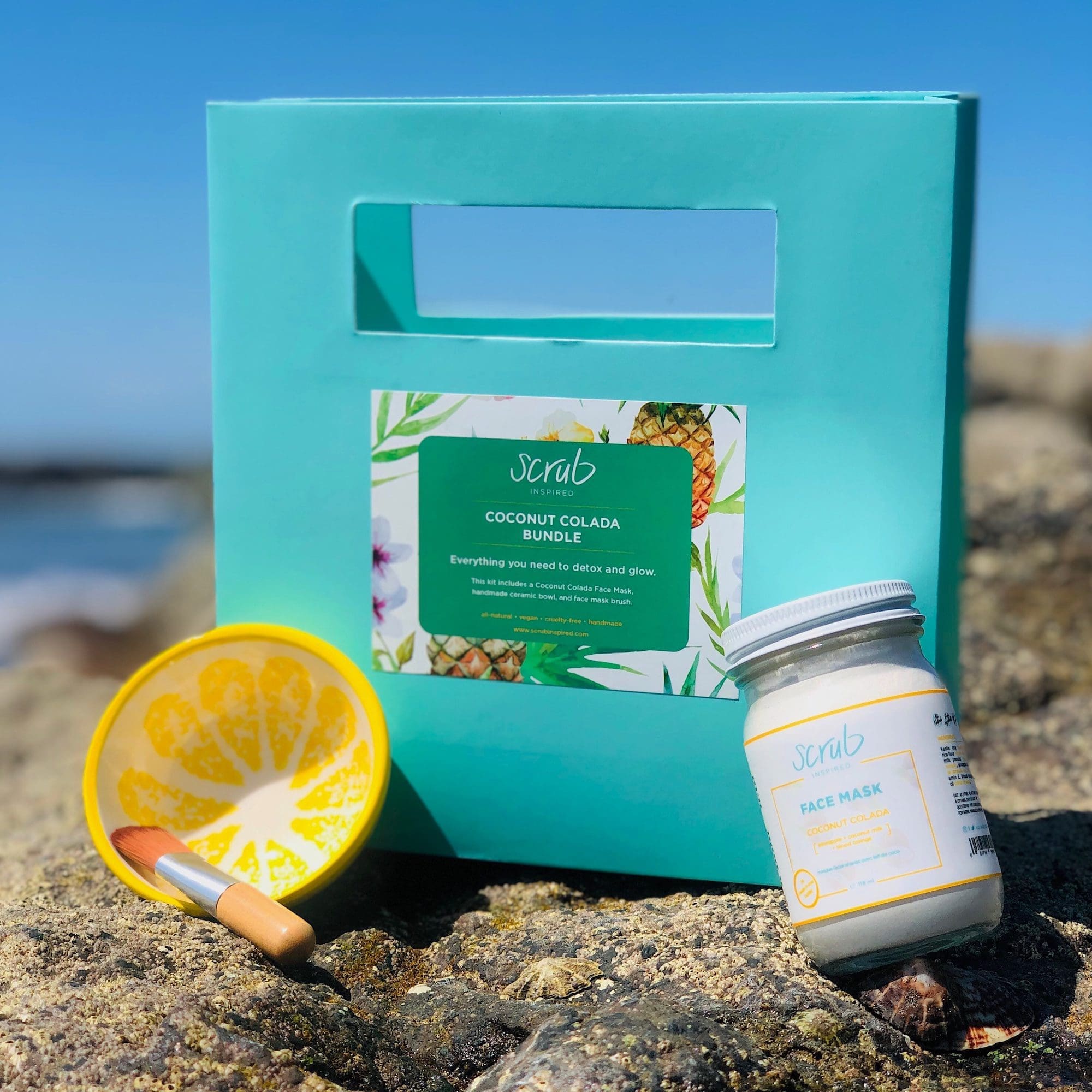 Canadian handmade, vegan, eco-friendly, fragrance-free and all-natural…that's what you get with scrub-inspired products. Be sure to check out the Black Friday & Cyber Monday sale to take advantage of the buy 2 get 1 free deal (Nov 25 – 29).  The Coconut Colada Face Mask Bundle makes the perfect pampering gift but if you're looking for other inspiration, check out the Oatmeal Coffee Face and Body Scrub , Relax Sea Bath  or Lip Scrub Trio
Shipping Deadlines to get your goodies before Christmas:
Nova Scotia:
(for shipping and local pickup)
Dec 19th, 2022
Coast-to-Coast Canada:
Dec 14th, 2022
---
Wabanaki Maple Syrup
Looking for a unique foodie gift this year?  Wabanaki Maple's created a sophisticated blend of pure natural flavours in this barrel-aged bourbon maple syrup.  With a process that takes careful tending and time, their maple is slowly aged in only the finest award-winning Kentucky Bourbon barrels for a golden buttery taste that's rich with a storied flavour.
Flavour: Vanilla, Caramel, Butter, Oak, Sweet Maple
Aroma: Marshmallow
Pairs With: Specialty Coffees, Pork, Salmon, Scallops
First-time customers, use discount Welcome10 and get 10% off your first order. Free shipping for orders over $150 across Canada.
Where to buy: https://www.wabanakimaple.com/
---
LOOP Lifestyle
LOOP is your one-stop shop for all your scrunchies, claw clips and accessory needs. This local women-owned business is fun by two moms on a mission to stay cool and relevant by keeping our customers fashion-forward and in the loop with all the latest trends. Don't be fooled, if there's an opportunity to bring back some fav 90's styles; they're all over it.  This season, definitely check out the Waldorf collection inspired by Gossip Girl and the holiday season.
Where to buy: Online at https://looplifestyle.ca/
---
Atlantic Mustard Mill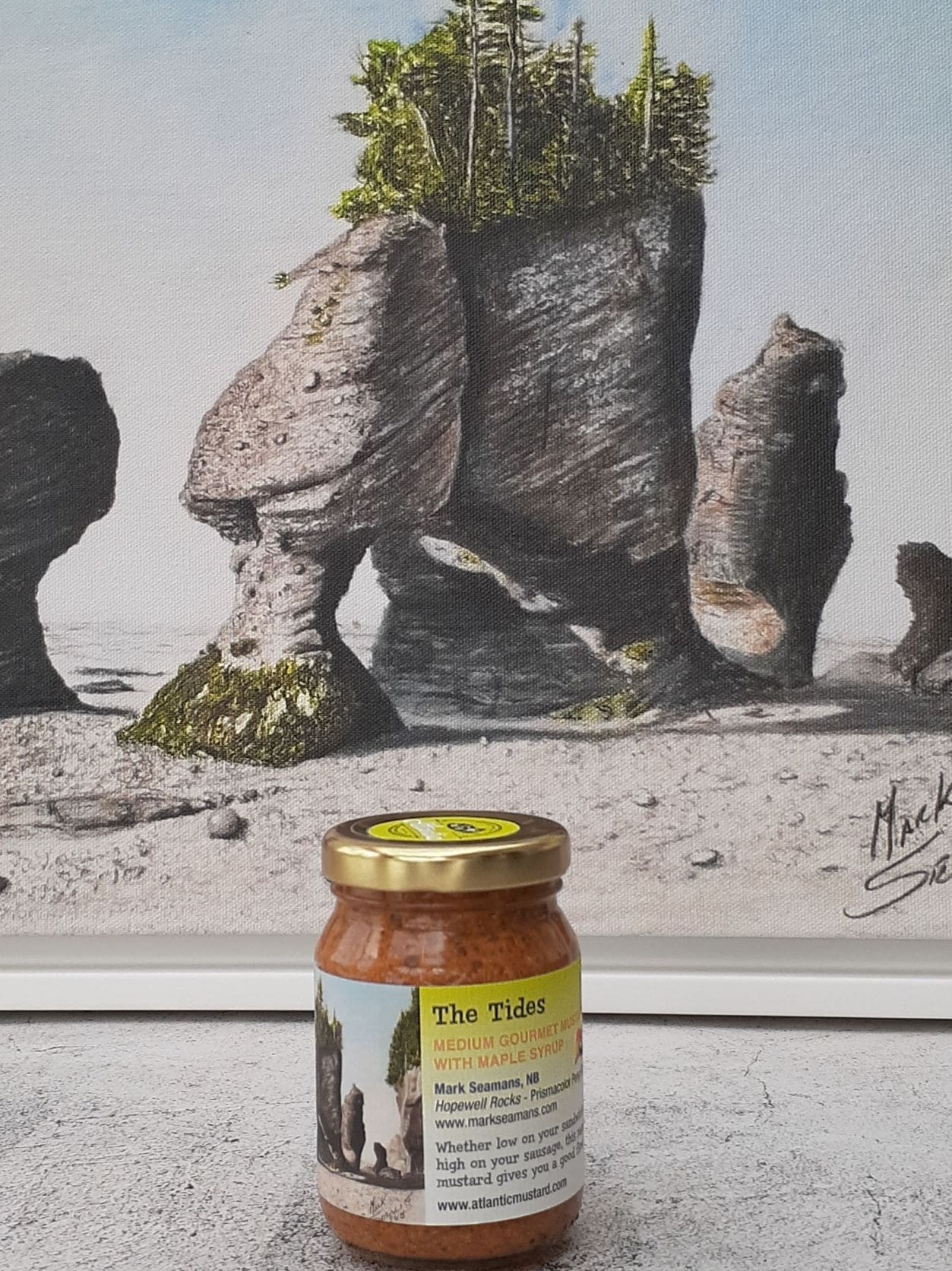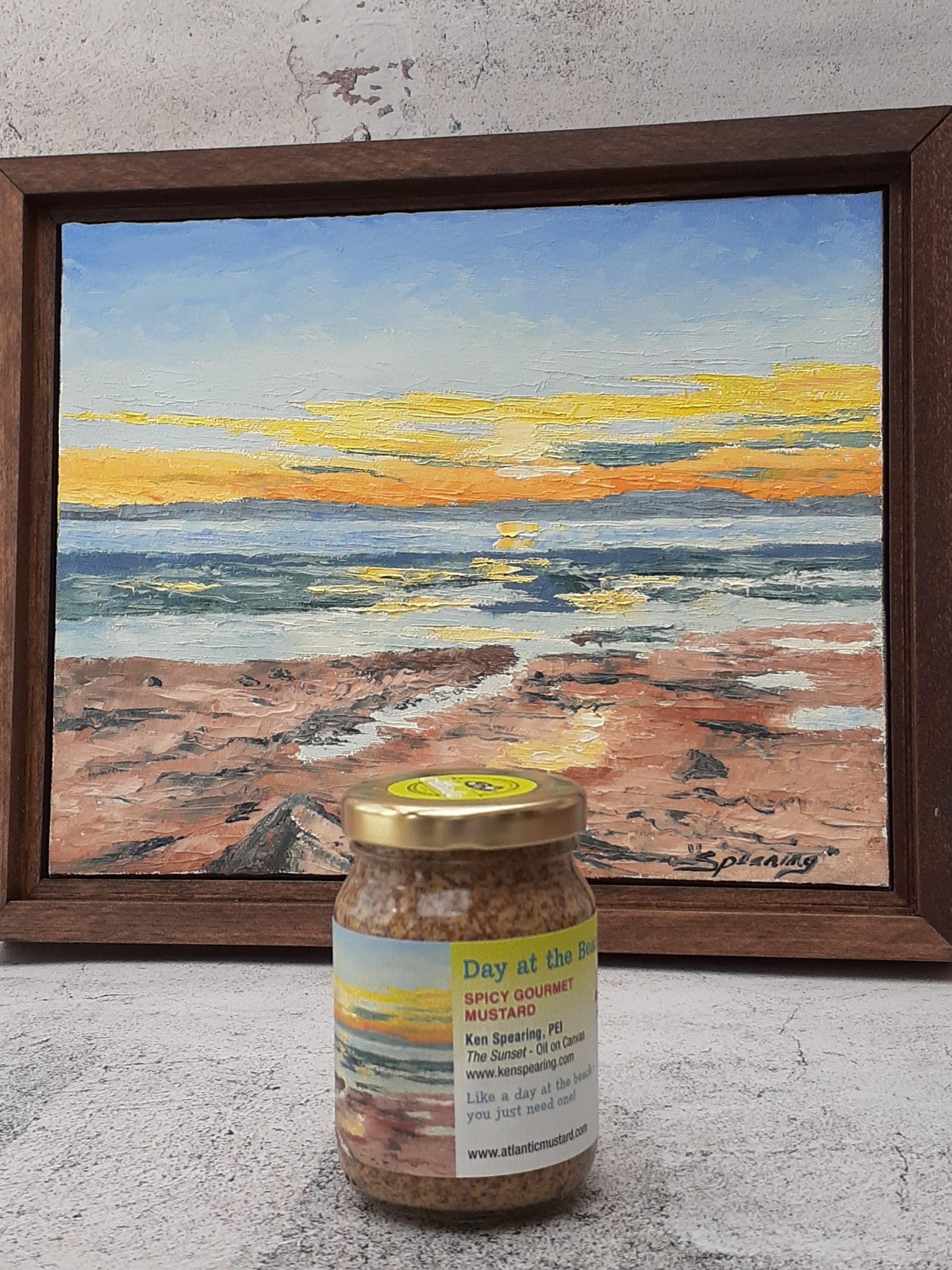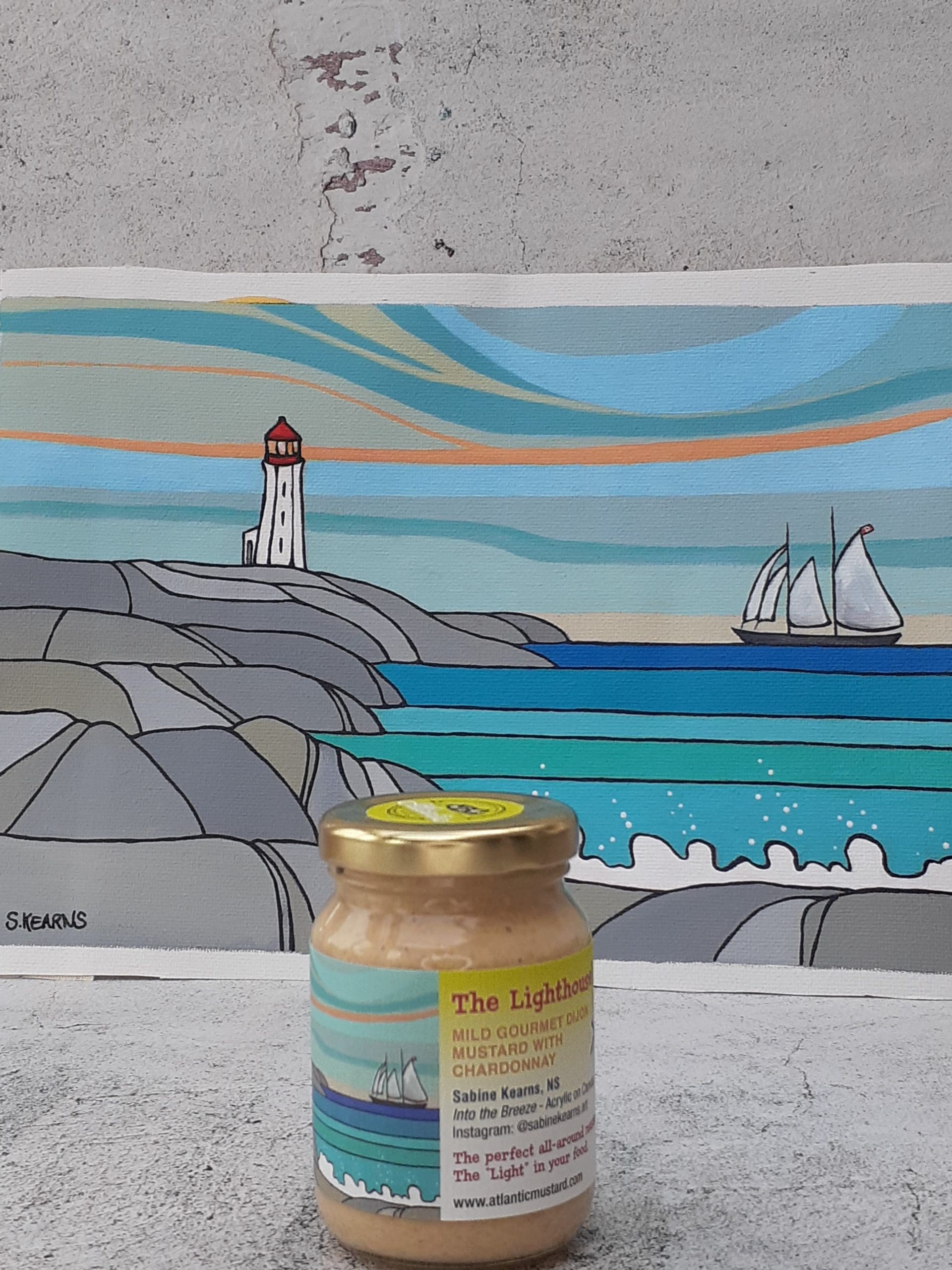 Give the gift of authentic German gourmet mustard, manufactured in PEI, Canada. Atlantic Mustard Mill's internationally award-winning condiments are made with the finest locally sourced ingredients and 100% solar energy, vegan, gluten-free and packed in reusable packaging.  The MustArt Box makes the perfect holiday gift and features artwork from local artists showcasing a landmark from a Maritime province.
Where to buy:  Online at https://www.luckybeehomestead.com/
Discount Code: Use code MustArt10 to get 10% off
Shipping Deadline: Dec 14th to guarantee delivery before Christmas (free shipping for orders over $85)
---
Sugarmoon Farms Experience & Gifts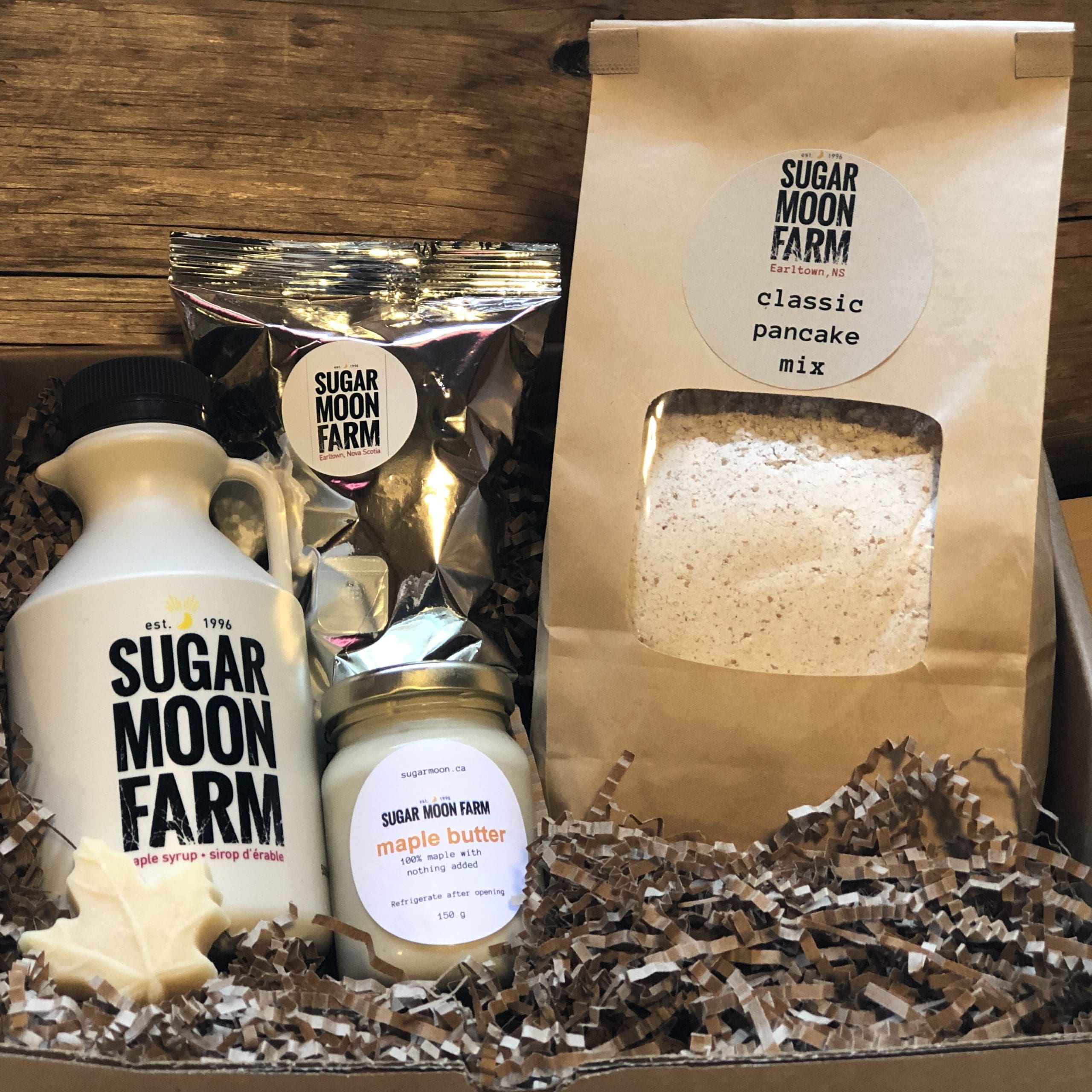 Check out the Sugarmoon Brunch Box as a gift option this year.  A great brunch = the perfect start to a day.  Let Sugarmoon help out in your kitchen with a box that includes:
500ml jug of Sugar Moon Maple Syrup
a bag of our famous Sugar Moon Pancake Mix to go with the maple syrup
a sweet jar of maple butter – spreadable gold!
a pack of dark roast Just Us! coffee
Custom boxes also available – email [email protected] to order!
Where to buy & book: Online at https://www.sugarmoon.ca/
Shipping:  Canada-wide shipping (pricing based on postal code) + pick-up at the farm or Truro Farmers' Market (pre-orders only). 
---
Nova Box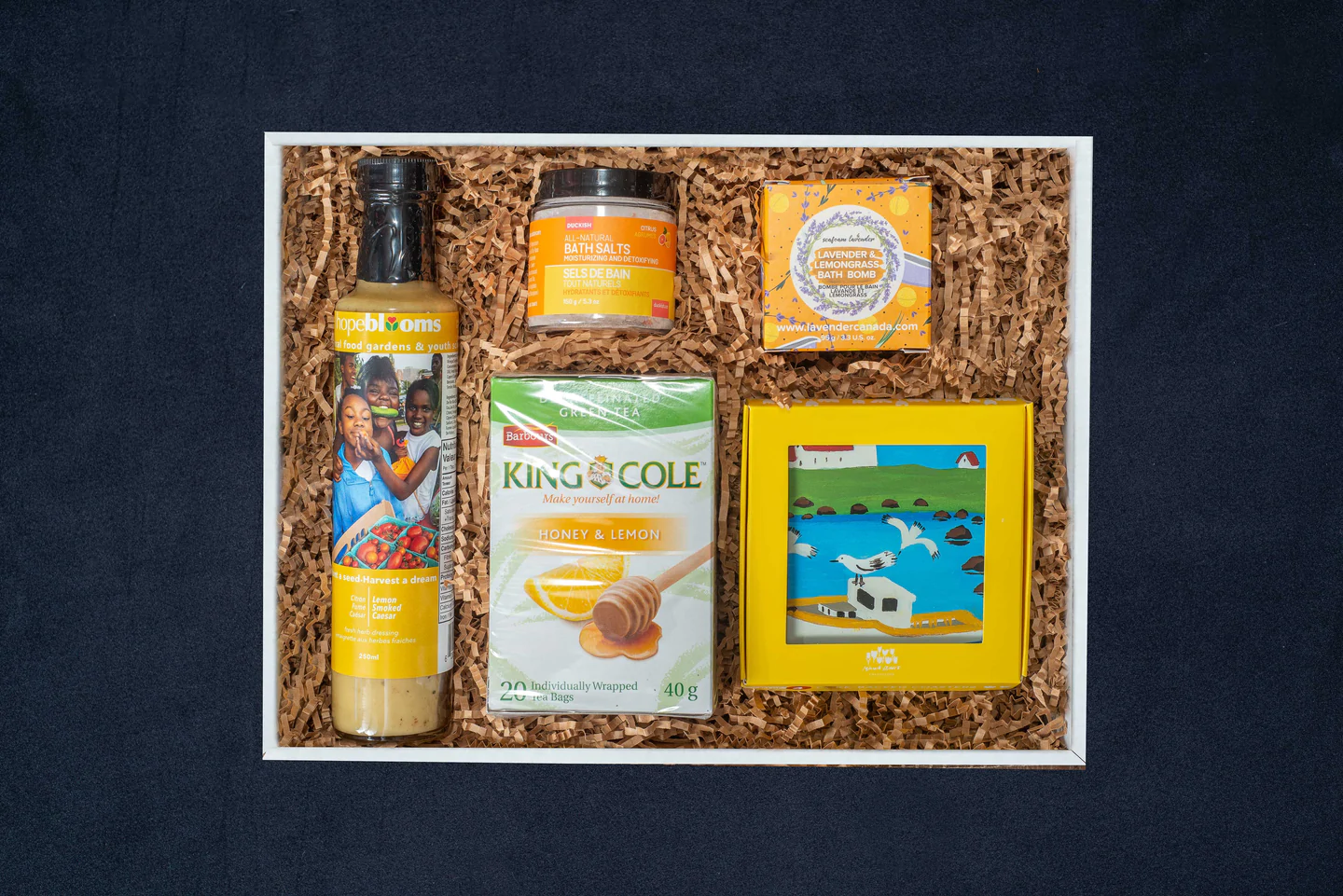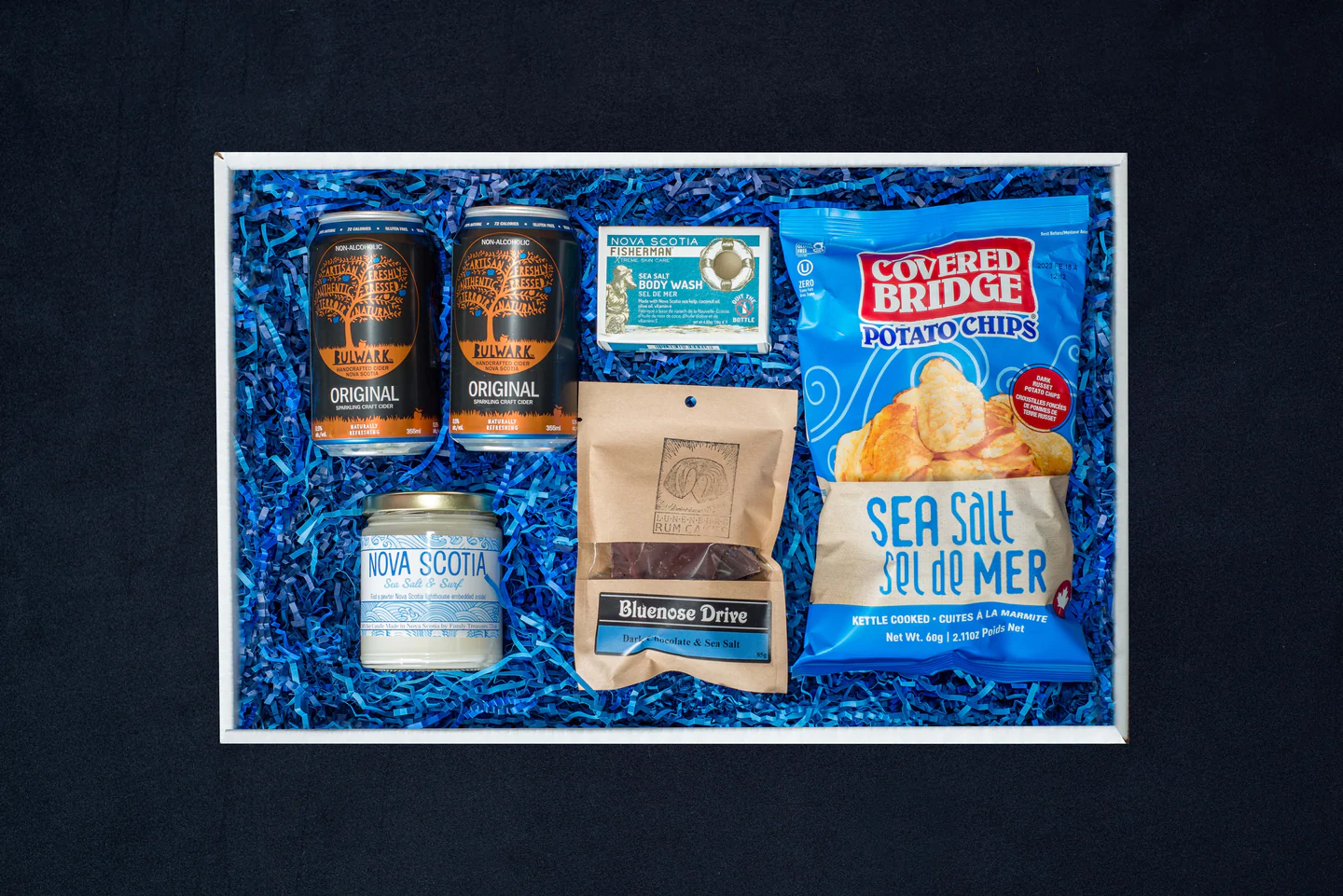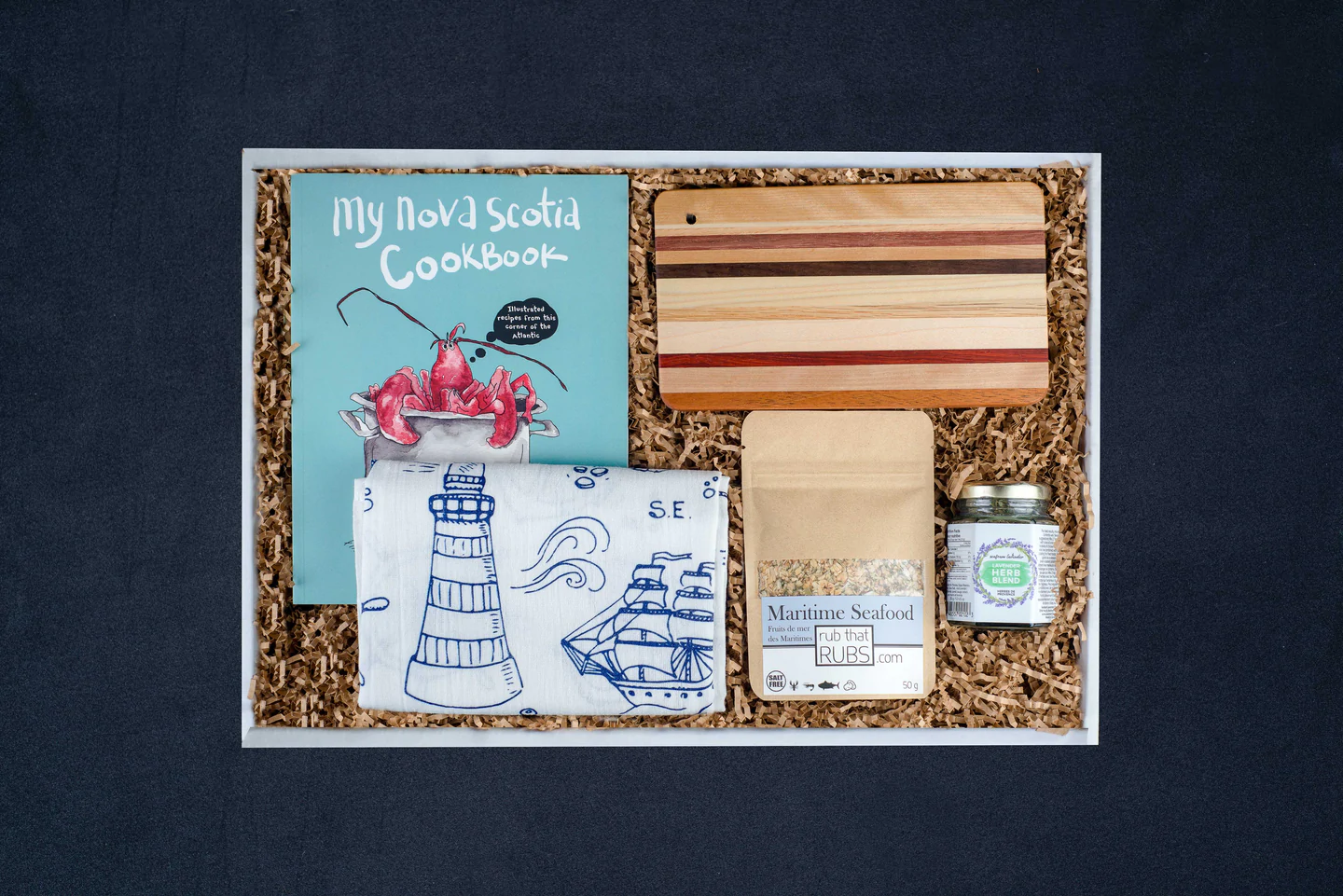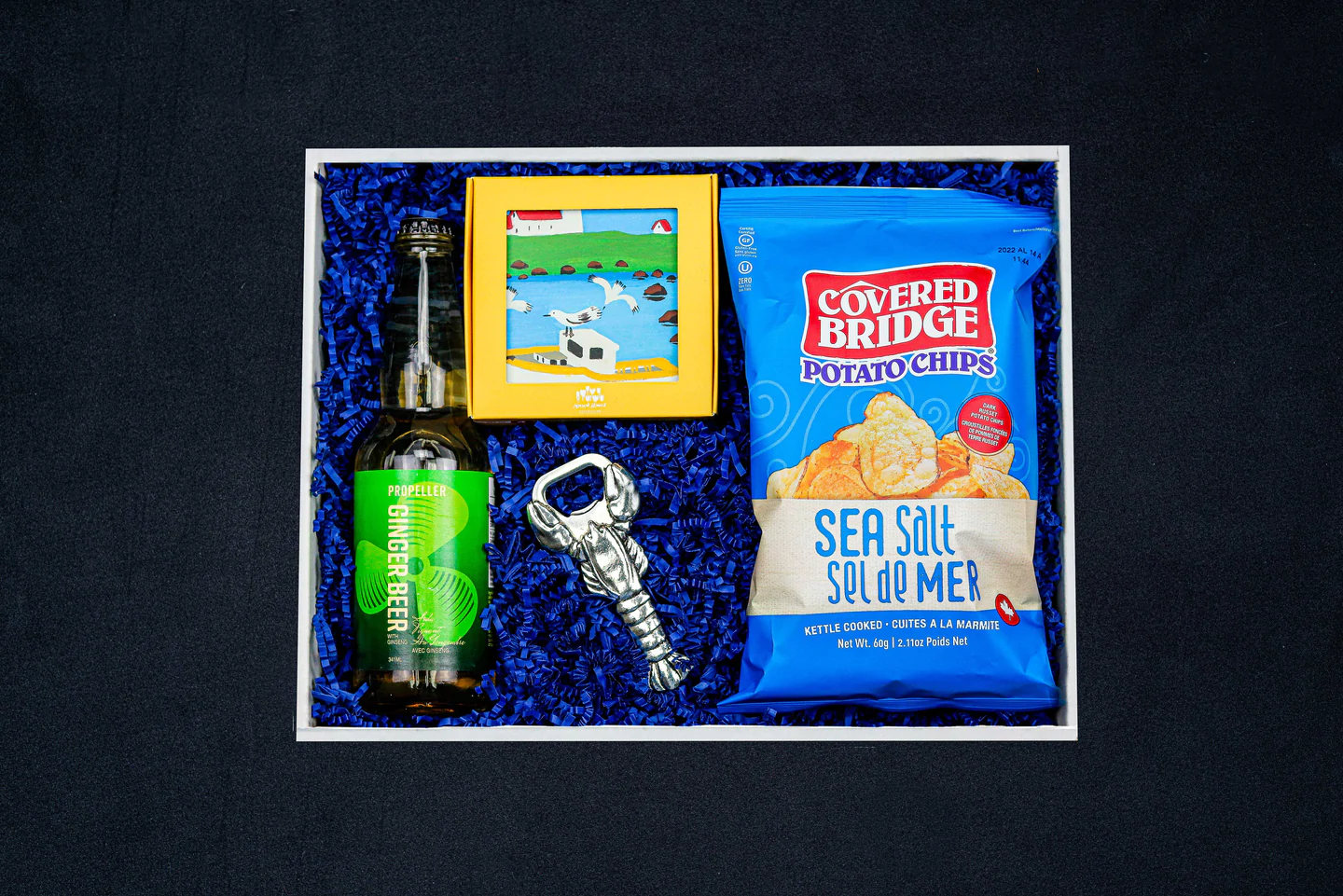 Maritime-inspired curated gift boxes that celebrate small businesses and share the wonders of the East Coast across North America. Each product Nova Box carries comes from people who are passionate about the Maritimes. These items tell the stories of the places and people from this part of the world.  Choose a curated box or create your own!
Where to buy: Online at https://novabox.ca/
---
The Fitness Room
Give the gift of self-care.  OK, I'm biased on this one because we ADORE the Fitness Room.  This boutique fitness studio offers spin, pilates, yoga, BootCamp, barre and so much more.  They also offer online classes and programming if you prefer to participate from home as well as trail memberships and merch!
Where to buy: Online at https://www.thefitnessroom.ca/
---
Book the Clever Barkeep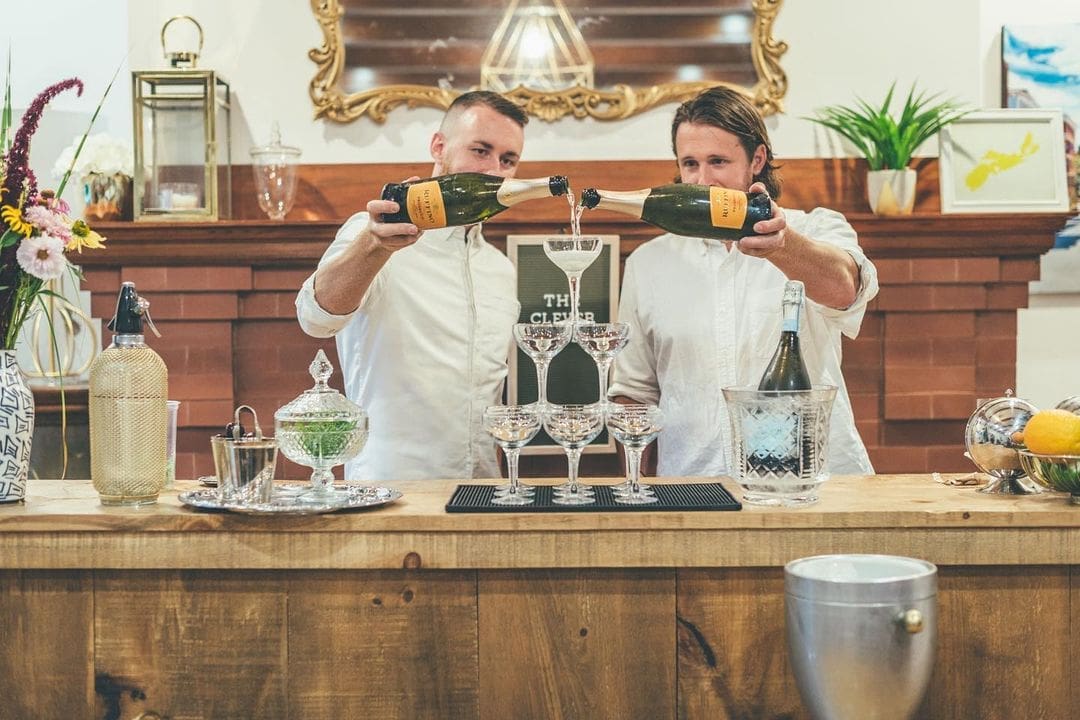 This is an unconventional gift but it's a goodie.  Book The Clever Barkeep for your next private event. They are leaders in the hospitality industry specializing in weddings & corporate parties. They'll handle the stress of executing a bar, so you don't have to and they have a number of options that you can pick from plus additional add-on services to make your bar experience once in a lifetime. I can speak from personal experience on this one – they are amazing!  They're not only incredible bar tenders, but they raise the spirits of the whole event.  10/10 recommend!
Where to book: https://www.cleverbarkeep.com/
---
Milk Street Cheese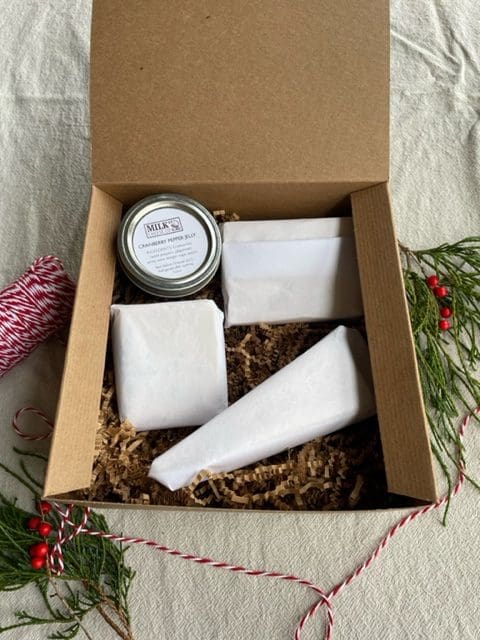 Locally made and imported artisan cheese, with an emphasis on featuring Canadian cheesemakers. Milk Steet Cheese also offers handmade crackers and preserves made from local ingredients to serve alongside your cheese and a monthly subscription called "Cheeseheads" where the member gets a carefully curated selection of fine cheeses every month.  Check out their Christmas gift boxes (at a variety of price points) and follow them on Instagram for regular updates @milkstreetcheese
Where to buy: Online at https://milk-street-cheese-company.square.site/
Ordering Info: Order online with pickup at Annapolis Royal Farmers Market (Saturdays 9-12) or delivering within the Annapolis Valley (last pick-up date Dec 21)
---
Uptown Salon & Spa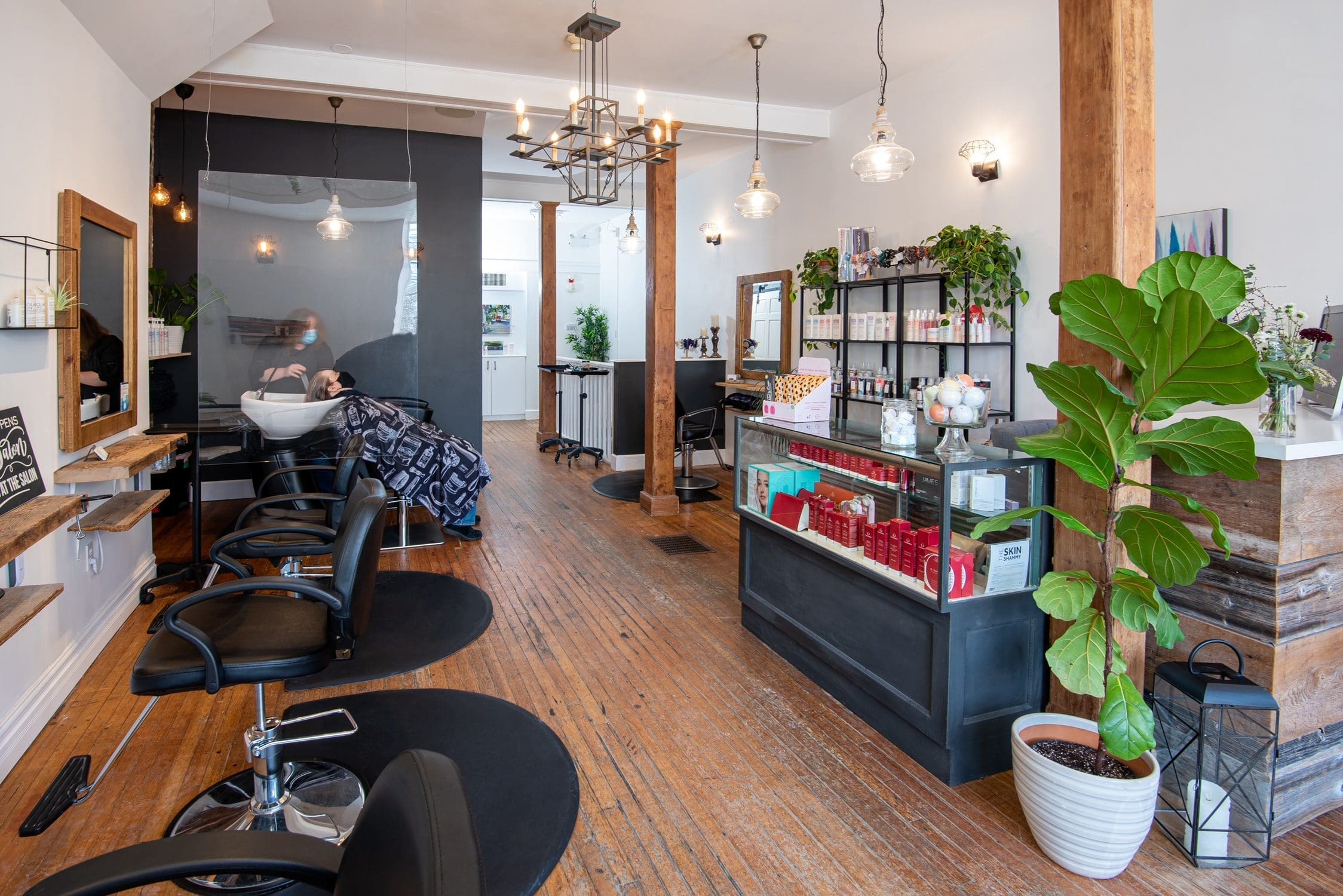 If you've been around a while, you know I'm a BIG fan of self-care.  Gifting someone some time at the spa in the form of a gift card has always been a classic holiday gift for good reason.  Most of us don't take enough time, so giving someone a little push in the form of a gift card to a local spa is the perfect little nudge – in my opinion!
Where to buy: https://uptownchic.ca/
---
Whitepoint Beach Resort
Tuck beach days into their stockings with White Point Gift Cards. It's easy! Order gift cards online, give them a call at 1.800.565.5068, or better yet, drop by and sit by the fire while our elves do all the work.
Where to buy: https://www.whitepoint.com/the-resort/gift-certificates/
---
Sable Shortbreads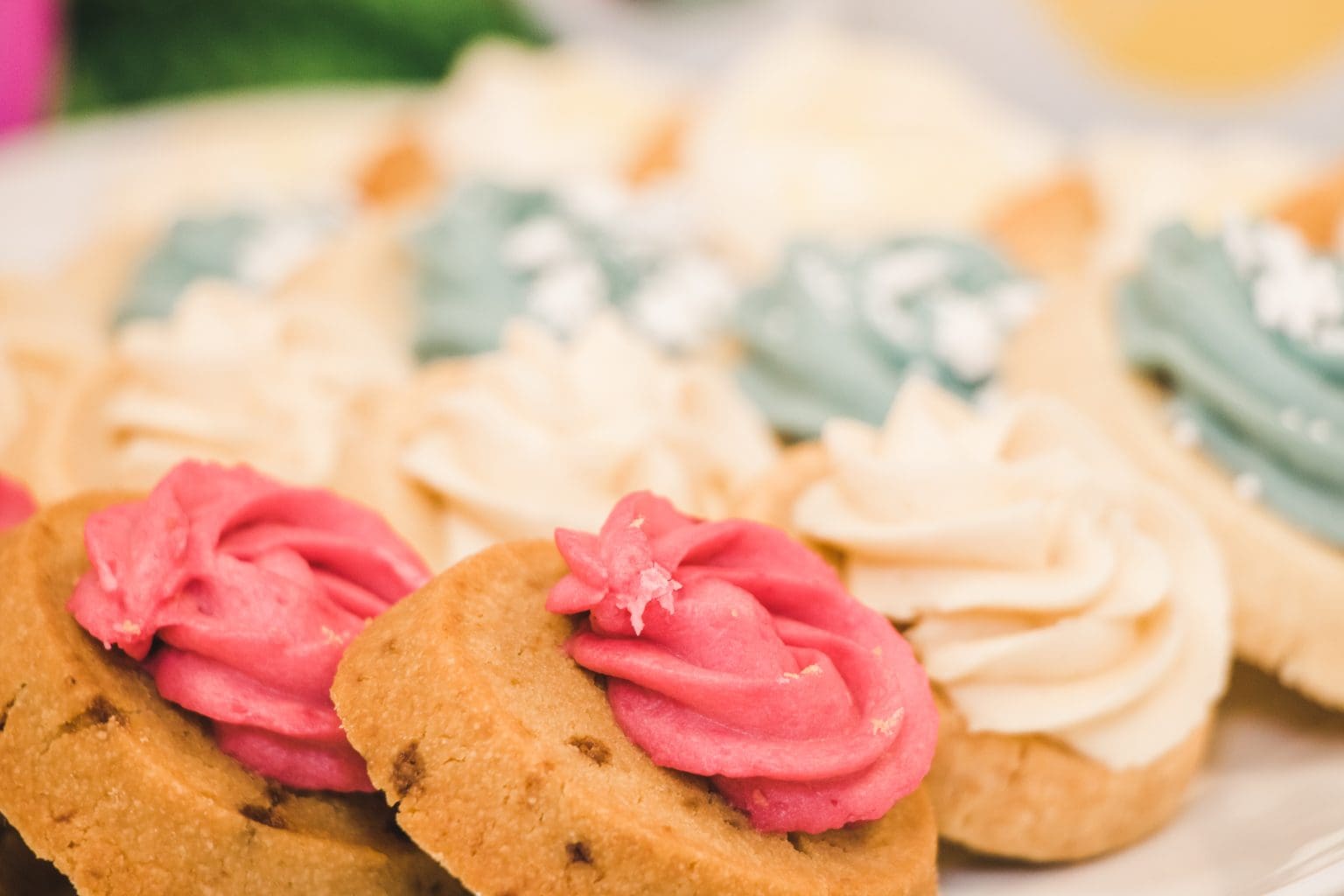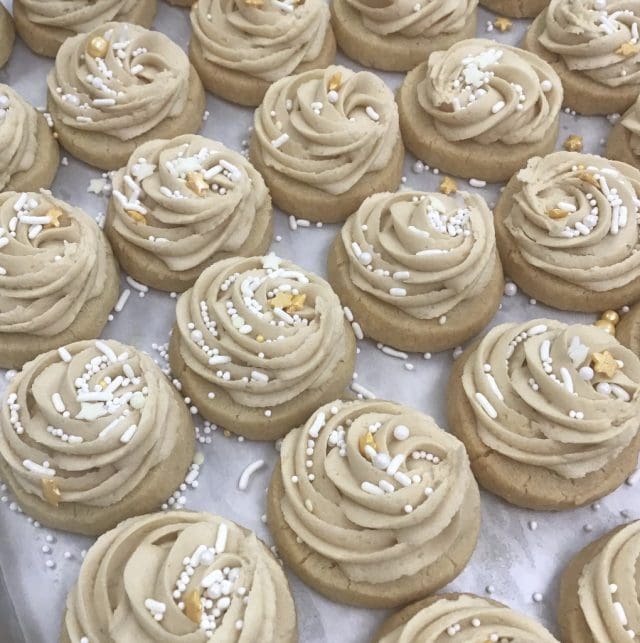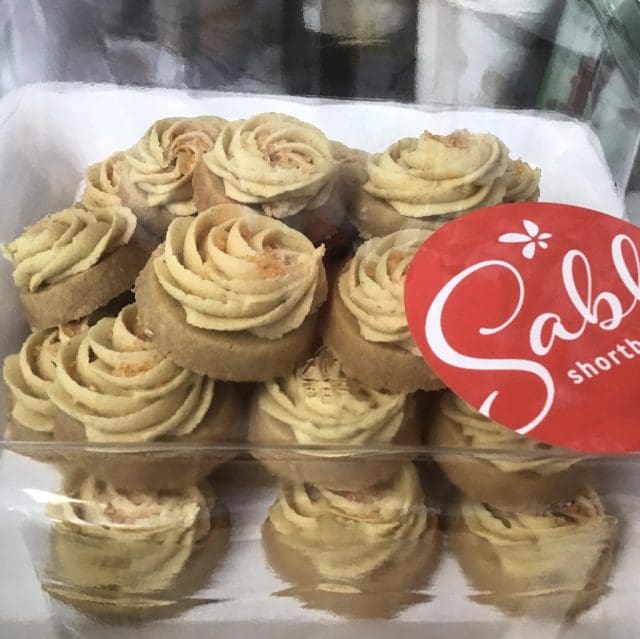 Sable shortbreads bakes artisan shortbread cookies in small batches using all-natural ingredients. They focus on local, organic and fair trade ingredients and use only natural flavours and colours. You'll find classic flavors like traditional and maple cream but you'll also find unique flavour combos like butter rum and candy cane for the holidays.
Where to buy:  Online at https://sableshortbread.ca/
---
Portland Street Pets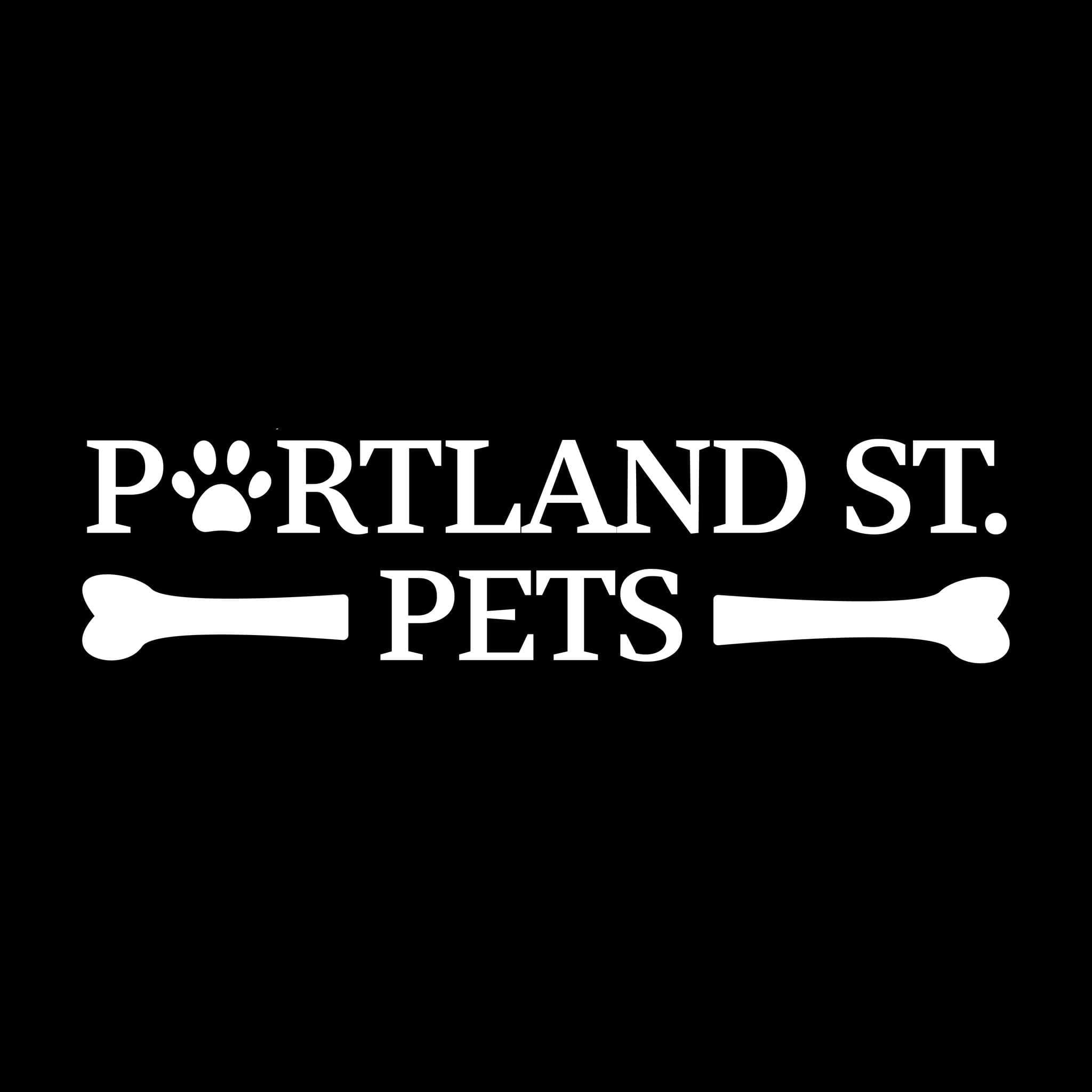 We would NEVER leave our fur babies off the list during the holiday season.  We're excited to include Portland Street Pets in this year's guides.  They've got everything from food to toys to grooming services and even pet-themed gifts for the pet-loving humans in your life.
Where to buy: Visit them in-store at 104 Portland Street, Dartmouth, Nova Scotia B2Y 1H8, Canada or learn more online at https://portlandstpets.com/
---
Sarah Duggan Creative Works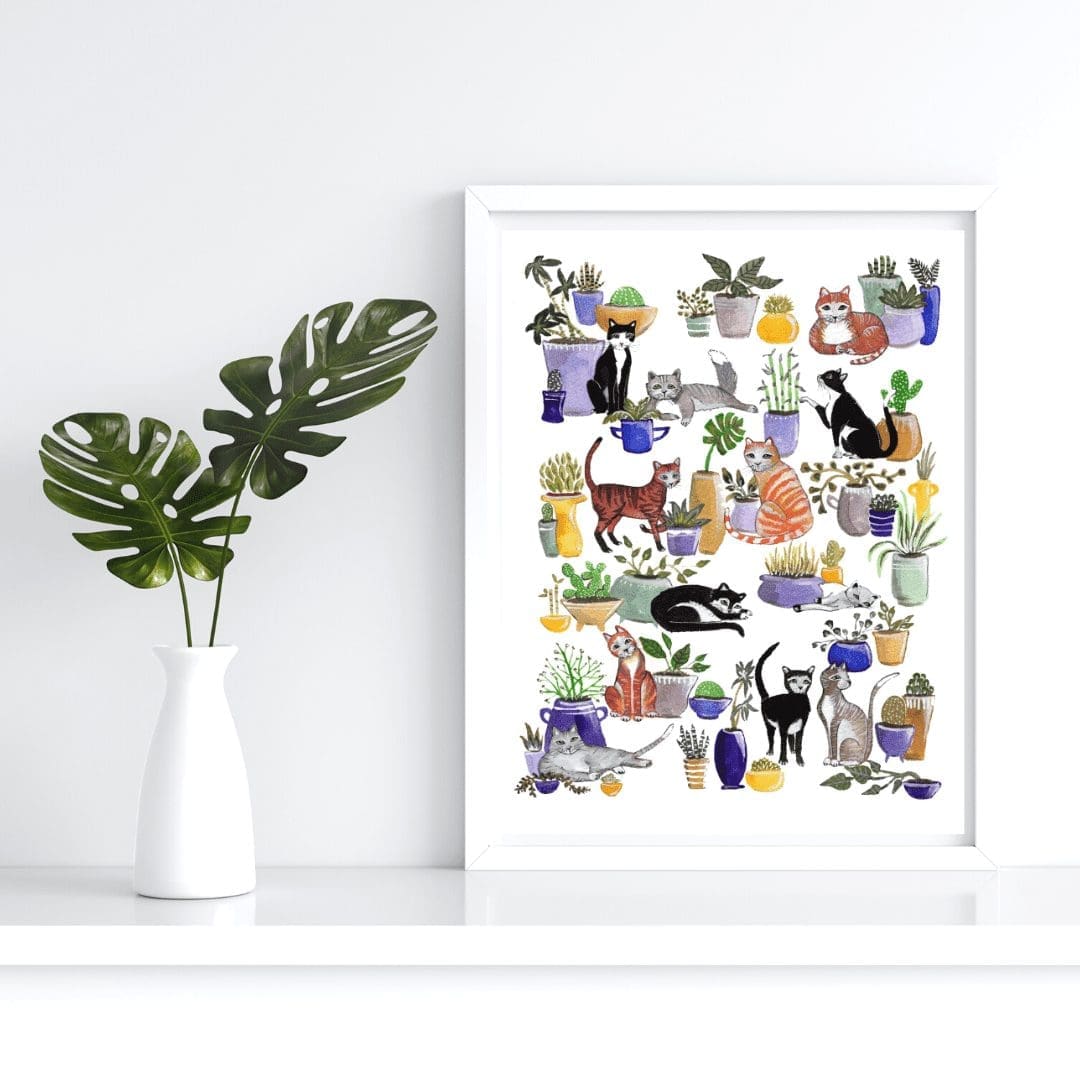 Sarah Duggan Creative Works offers beautiful prints that are reproductions of their original watercolours.  Their work focuses on birds, animals and flowers that are native to Nova Scotia and illustrations celebrating domestic life.  You'll also find map prints (for all provinces and territories), notecards, stickers and more.
Use Code: SHIP4FREE at checkout to receive free shipping on any order.
Shipping Deadline: Order by Dec 12 to ensure delivery by Christmas
---
Anne of Green Gables Chocolates
Take the hassle out of your holidays with gift baskets from
ANNE
 of 
Green
Gables Chocolates.  Gift baskets include their bestselling products like COW Chips (amazing – if you haven't tried them, you need to), boxed chocolates, fudge, caramel corn and more!
Use Code: Dashboardliving2022 for 10% off your order
Shipping Deadline: December 14th to guarantee that we can deliver happiness.
---
Deep Sky Eye Experience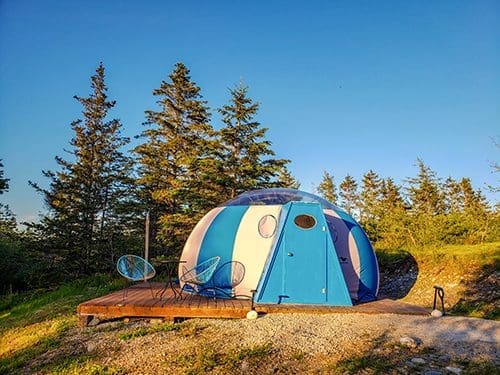 Give the gift of the stars this holiday season. Have you seen the Milky Way? The rings of Saturn, the spiral arms of a distant galaxy?
Experience the beauty of the night sky at Deep Sky Eye Observatory located in America's First Starlight Tourist Destination.
The Nocturnal Sky Theatre offers a two-hour journey into the universe where you can learn and see the night sky like never before through presentation, a guided sky tour, and with your own eyes using the large telescopes.

Stay overnight and explore the night sky from the comfort of your own bed in a heated Sky Bubble (where we stayed while we were there) – a16 foot-inflated tent with a clear vinyl dome.
Advanced Bookings start January 1, 2023.
Sky Bubble season: June 1 – August 31st, 2023
Nocturnal Sky Theatre starting Winter/Spring 2023
---
Still, Stuck on Gift Ideas?
We're so stinkin' proud of our local shops and business owners after the last few years they've all had!  We're so unbelievably grateful that we're in a position to support them and it doesn't stop with this gift guide.  Over the next few weeks, we're hosting a special LIVE happy hour on our Facebook page to highlight some of our local businesses and the amazing gift ideas they've got for you.
And, on top of that, we've got our annual 12 days of giveaways happening right now!  You can find all the juicy details right here and be sure to leave us a comment here and let us know if you found this guide helpful.
Other Gift Guides
CHECK OUT OUR OTHER GIFT GUIDES