Our Holiday Wish List
Like any other upstanding blogger on the interwebs, I've spent the last couple of weeks neck-deep crafting holiday wish list ideas and gift guides for you!  I've been going cross-eyed staring at my screen, categorizing gift ideas "for the traveller", "for the foodie", "experience gifts", etc.  And, like any other living, breathing human being my choices do, to an extent, reflect my own preferences.
That means you won't find nick-nacky, gag-gifts or low-quality items in our guides.  Why?  Not that we don't appreciate a budget (hey, we get it) but our own personal style is one of quality over quantity.  And, if you're one of our readers, that's likely you too!  We prefer to invest in (and give)  gifts that satisfy one or more of these criteria:
Add long-term value to someone's life (heirloom gifts)

Will (if it's a physical item) stand the test of time (no fast-fashion here)

Creates an opportunity for real connection

Makes someone's life better, easier, and more simplified

Contributes to someone's well-being

Makes space for creating memories
We're both big fans of sustainable gift-giving, reducing waste, and avoiding giving gifts that will end up in the trash, on a shelf, or in a box.  We're also fans of simplicity.  That means, rather than having someone take a stab in the dark when it comes to gift giving why not just tell them?  Let's be honest – I'm 39 this year and my parents still ask "what's on your wishlist this year?".
So in that vein, we've started a tradition of sharing our own wishlists each year.  We hope this serves as inspiration for you too!
Functional Travel Gift Ideas We Love
This is a quick list of some general items that make a lot of sense for frequent travellers.  Great sunglasses are always on our lists (we go through them quicker than most) and I couldn't survive without sleep masks.  We also love packable bags and use our Herschel package daypack almost daily.  Adding a tote to the collection would be smart.  You'd be surprised how often we say "I wish we had a hammock here" and, in my opinion, you can never have too many lined travel journals.
Sara's Wish List
Before you come for me, let me say my piece.  This is a WISH list.  Some of the items here are investments!  I use these wishlists each year to stay focused on what I want and need and more often than not, I wind up making these purchases for myself.  It's actually a great way to avoid impulse shopping and practice mindful consumerism for me.
Adult Super Swaddle from Goosebumps.  I've had my eye on the cat nap super swaddle in black and white for a while now and haven't pulled the trigger.  Perfect for frequent travellers!  They're super thin (which means packable) and I ALWAYS have/want a blanket on my lap.
A kick-ass set of carry-on luggage made for frequent travellers.  Look, I've done my research and I know exactly what I want.  The Monos collection has everything I've been looking for and comes with high praise from travellers around the world.
Monos Metro Backpack in Ivory and the  Monos Carry-On Pro in Rose Quarts or Dessert Taupe
Capsule Wardrobe Additions
White leather court shoes.  I made the mistake of purchasing fabric white shoes and they're impossible to keep clean.  Now that I've worn them out, it's time for an upgrade.  These re-leather court shoes from Everlane are made of 50% recycled leather and 50% non-leather materials.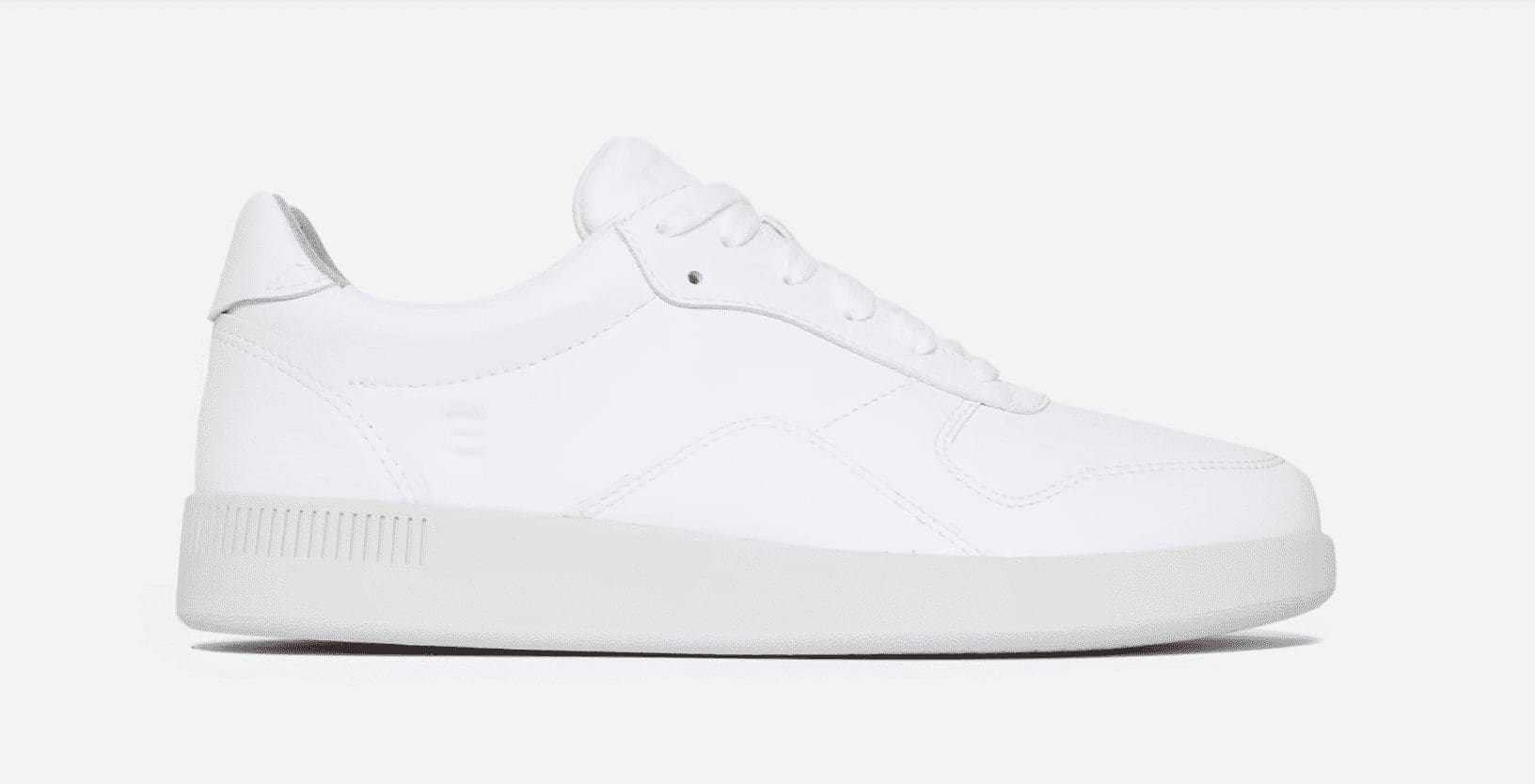 Trench Coat – I've been searching for a below-the-knee camel-belted trench like this one forever!  It's one of the last essentials missing from my capsule wardrobe.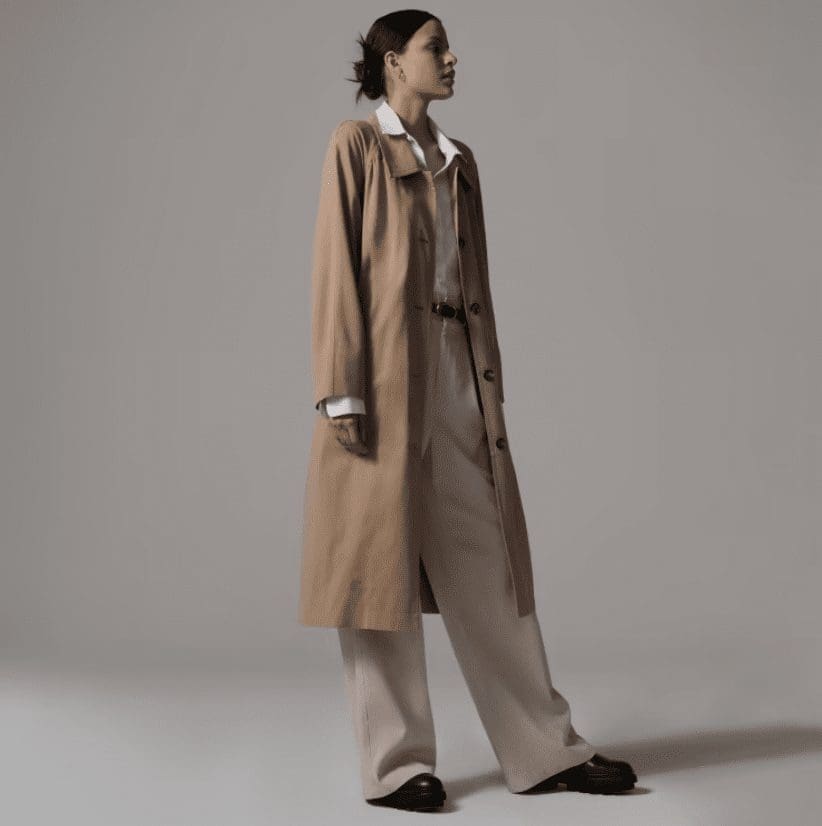 100% Merino Wool Tanks, Tees & Long Sleeves
If you've attended any of my capsule wardrobe workshops you know I'm a big fan of Merino wool because it lasts forever.  Investing in basic colours of 100% merino wool will never disappoint.  These are at the top of my list.
Note: I recommend sizing up if you're planning to wear these as everyday essentials.  They're meant as base layers which means they fit close to the body so I always opt for XL (I'm usually a L).  You're also looking for at least 85%  merino wool – better if it's 100%!
A packable Mid-length Puffer Jacket like this Lole Claudia jacket.
Take It Outside Gift Cards – like Brent, most of my wardrobe comes from TIO!  Beyond that, I'm also on the market for another cross-body belt bag (I wore mine out) and a great pair of hiking sandals (size 10… for anyone who's wondering).
Brent's Wish List
Take It Outside Gift Cards – 75% of our clothes come from Take It Outside!  Beyond that, if Brent asks me to stuff his wallet and phone into my tiny crossbody bag one more time I'll scream.  He needs a bag – and this is the one.
Daily Essentials That Brent is Missing:
Our Travel Tech Wish List
There are some things, if you're not a traveller yourself, you'd never know are gold!  Things like a laptop stand that takes the strain off your neck (hello…my neck hurts every day), an adjustable leather camera strap (the strap that comes standard totally sucks), and a drop-proof laptop case!  If you've seen our Ultimate Travel Gift Guide, this will look familiar but we're including a few things twice because they're that good.
Sara's Book List
As I mentioned in our "favourite things gift guide", we read a lot!  But that doesn't stop me from having an ever-growing list of books I'd like to devour.  And, happily, books make wonderfully simple gifts for any book-worm in your life.  Here's what's currently on my "must read" list!
Household Wish List
Nova Scotian Crystal – Another local company that we've both fond of.  This falls nicely under the "heirloom gift" category I mentioned earlier.
House Cleaning Services – we're big believers in delegating and streamlining.  Hiring a house cleaner was one of the best things we've done over the past few years!
Structube Gift Certificates – We love everything inside Structube and already have a list a mile-long of things we want/need for our new apartment like these stools, these cushions, this lamp and SO much more!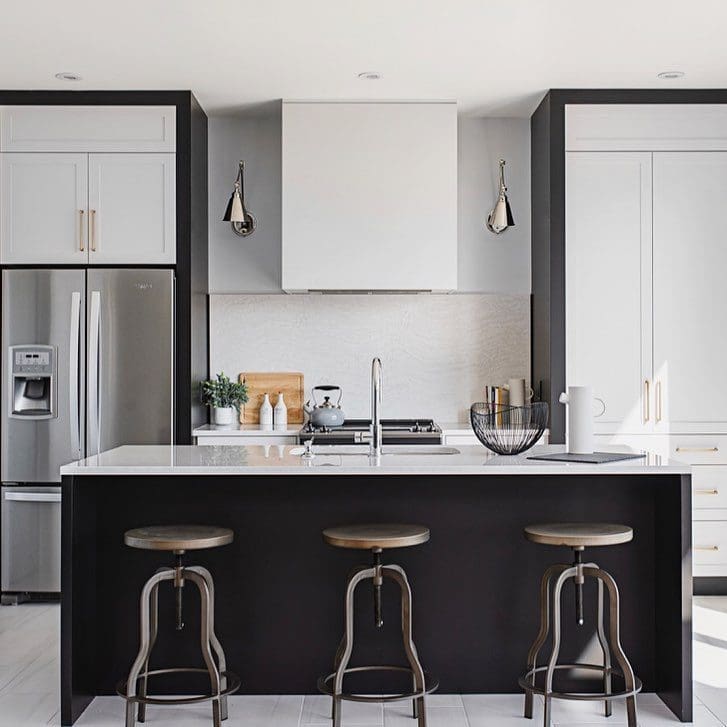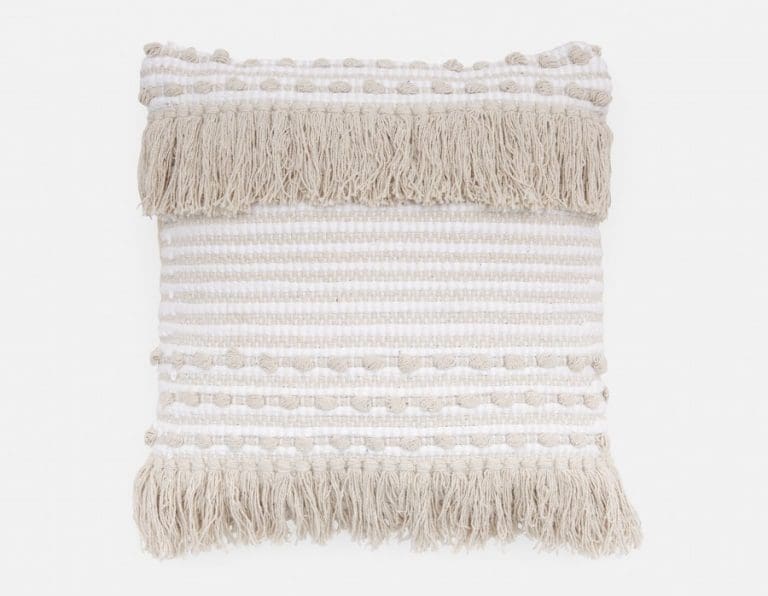 Ikea Gift Cards – Ikea gift cards are one of those things you can never go wrong with.  We've got our eye on a cow hide for the dining room along with sheep skin throws for our living room and a hand-full of other decor items.
Our Couples Wish List
Stop your scroll!  If you've got couples on your list this year, stop right here!  We've got a wish-list of our own that I think will help is you've got couples on your list.
Photoshoots – We take more photos than most, sure.  But who doesn't love having some special lifestyle photos!  The beauty of this gift is that many couples never pull the trigger and spend the money so if you do it for them, you're the hero.  Here are a couple of Halifax based lifestyle photographers we'd love to work with again or for the first time:
Experience Gifts – we've already curated a full experience gift guide and these make perfect gifts for couples!
Smart Home Assistant – Google Home is pretty common these days so you'll be surprised to hear we don't have one yet – but we totally want one!
Did you find our holiday wish list helpful?  Do you have any other great gift ideas?  Let us know in the comments below!
Looking for more gift ideas?  Check out out other guides:
This gift guide contains affiliate links.  That means, if you click on these links to make a purchase I may receive a small commission at no extra cost to you.  It's a simple way you can support us so that we can continue to produce helpful resources for you!