Exploring the Shubenacadie Waterway Parks and Trails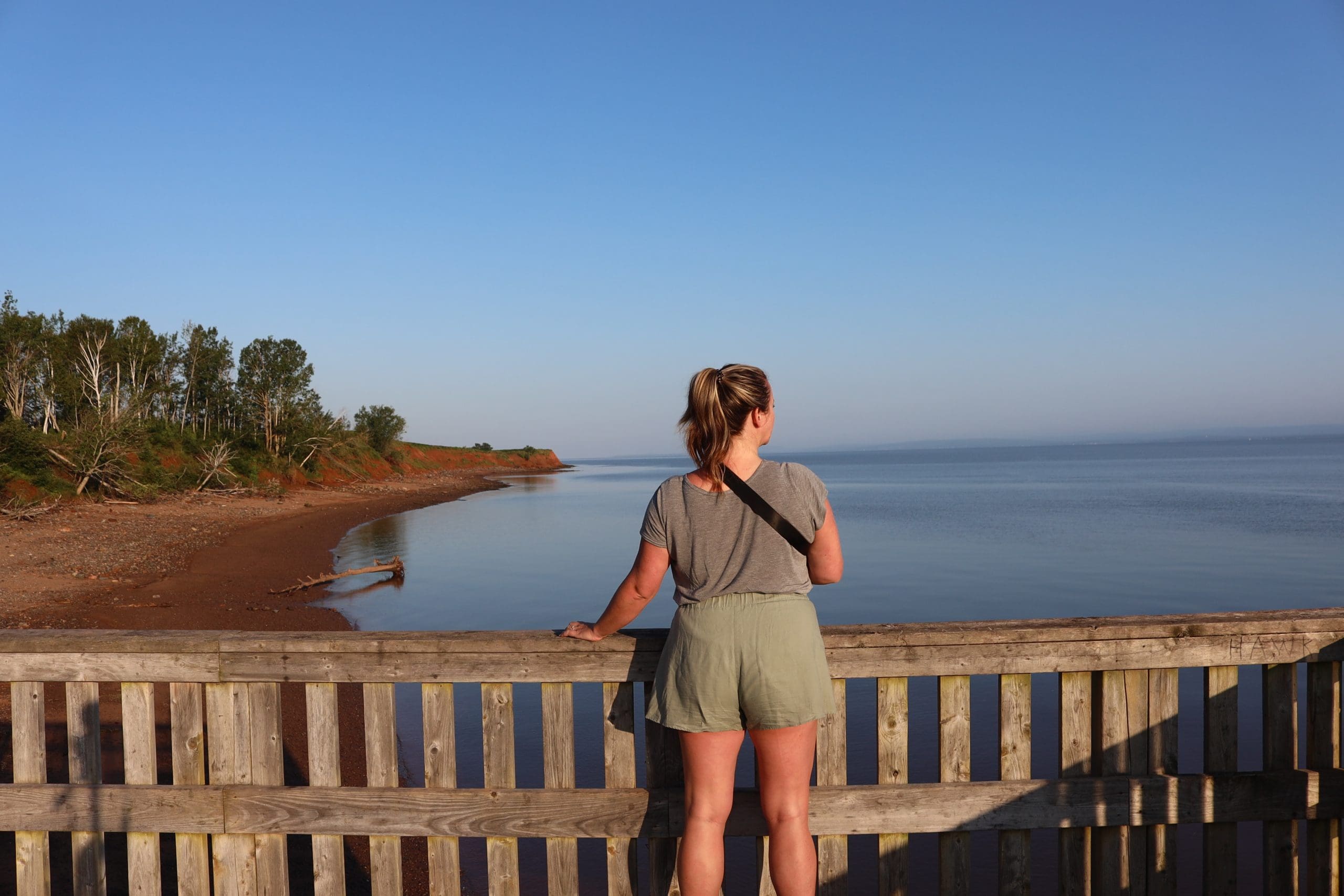 Nestled in the heart of Nova Scotia lies a hidden paradise for nature lovers: the Shubenacadie Waterway Parks and Trails. This sprawling network of parks and trails offers a unique opportunity to explore the natural beauty and history of the region. From scenic hikes along the canal to peaceful paddles in the water, visitors can immerse themselves in the breathtaking landscapes and diverse wildlife that call this area home.
With its pristine forests, charming wildlife habitats, and serene waterways, the Shubenacadie Waterway Parks and Trails offer an escape from the hustle and bustle of everyday life. Whether you're a hiker, cyclist, or water enthusiast, there's something for everyone to enjoy.
What was once a main transportation route, is now used primarily for recreational activities and with its well-maintained trails and stunning vistas, this nature lover's paradise is a must-visit destination for those seeking to reconnect with the great outdoors.
Shubenacadie Waterway History
The Shubenacadie Waterway holds a significant place in the history of Nova Scotia. Built in the early 19th century, it served as an important transportation route connecting Halifax to the Bay of Fundy. The canal played a vital role in the region's economy, facilitating the movement of goods and people. Today, remnants of the canal's locks, bridges, and towpaths can still be found, offering a glimpse into the past.
The Shubenacadie Waterway isn't just a scenic water route; it's a captivating tale that weaves together geologic beginnings, Mi'kmaq heritage, and a complete makeover courtesy of 19th-century industry. This piece of Nova Scotia's history is like a time capsule, offering us a glimpse into the state of the province as we know it today.
Today, we can learn about the cultural and historical significance of this waterway while enjoying the many trails and locks from a recreational standpoint.
Must-Visit Shubenacadie Waterway Parks and Trails
The Shubenacadie Canal Parks and Trails encompass a vast area, with all kinds of parks and trails waiting to be explored. There are over 100km of trails to be explored along the Shubenacadia Canal and the best place to start our journey is also the most popular canal park.
Shubie Park & The Fairbanks Centre
Location: 54 Locks Road, Dartmouth NS
This interpretive center provides visitors with a wealth of information about the canal's history and ecosystem. Take a leisurely stroll along the interpretive trails, which showcase the diverse flora and fauna of the area. The Fairbanks Centre also offers guided tours and educational programs, making it an excellent starting point for your adventure.
You'll find a network of hiking trails, accessible docks, a canteen and canoe and kayak rentals at, what we locals lovingly call, "Shubie Park".
Lock 4
Location: 120 Fletcher Drive, Fall River NS
Lock 4, found between Lake Thomas and Fletchers Lake in Fall River, is like a living time capsule from the Shubenacadie Canal's past. Despite its age, most of the original stonework, a mix of granite and quartzite, still stands tall, just like it did during the canal's early days from 1826 to 1831.
Back when the canal was bustling in the 1860s, the water levels in these lakes were notably higher. You can spot the difference by comparing the water channel's height leading to the lock with the lock itself. Nearby, the remnants of a stone dam can still be seen; it helped keep those water levels steady back then.
In 1976, Lock 4 earned special recognition and protection under provincial law due to its historical and archaeological significance. So, if you're curious about the Shubenacadie Canal's past, this spot is a must-visit. It's a slice of history waiting for curious explorers like you to uncover its secrets.

Lock 5
Location: 53 Kings Rd, Wellington NS
Nestled on the southern edge of Shubenacadie Grand Lake, Lock 5 Park is where history meets fun in Nova Scotia. This 14-acre gem is home to the fully restored Lock 5, a historical marvel on the Shubenacadie Canal Waterway.
Back in the day, Lock 5 was the key, allowing boats to move between Shubenacadie Grand Lake and Fletchers Lake. Today, it's a delightful mix of history and modern conveniences.
You'll find easy, free parking, a dock for small watercraft, and a spacious boat launch. Plus, nearby, explore the remains of Lockport, once home to lock keeper William Michael King. This spot was buzzing with a mill, boatyard, and canal works.

Lock 6
Location: 66 Arrowhead Drive, Enfield NS
Lock 6 Park, our personal favourite, should be your next stop. Tucked away in Horne's Settlement, also known as Jioqjimusikek in Mi'kmaq, which translates to "place of the white maple," this hidden gem offers a wonderful experience.
Begin your adventure on a 120-meter boardwalk, a recent addition offering stunning vistas of the wetland wonderland. A one-kilometer hiking trail meanders through the park, taking you past the historic Lock 6, constructed in 1857, and deep into the heart of unspoiled forest. Along the way, explore the informative panels and check out the hidden swimming hole – a popular local gem.
While this natural haven is a delight, it's worth noting that like any wetland in Nova Scotia, Lock 6 Park can sometimes play host to mosquitoes and other critters, especially during the summer and fall seasons. Packing insect repellent is a smart move to ensure a comfortable visit. Keep in mind that there are no restroom facilities within the park, and the only trash bins are located in the parking area. So, bring your essentials, take in the tranquil beauty, and make the most of your time at Lock 6 Park.
Know Before You Go: Lock 6 sustained major damage during the floods of summer 2023 and is currently closed for the season. Check the website before you plan your visit.



Shubenacadie Wildlife Park
Location: 149 Creighton Rd, Shubenacadie, NS
Another must-visit park along the canal is the Shubenacadie Provincial Wildlife Park. This expansive park is home to a wide range of native animals, including black bears, moose, and bobcats. Take a walk along the nature trails and observe the animals in their natural habitats. The park also features a wetland area, which attracts a variety of bird species. Pack a picnic and spend the day exploring the park's offerings, or join one of the educational programs to learn more about the local wildlife.
Know Before You Go: There is an entrance fee to enjoy the wildlife park
Stewiake River Park
Location: 528 Stewiake River Park Rd, MacKay Siding, NS
There are so many hidden gems along the Shubenacadie Canal Waterway and the Stewiacke River Park is no exception. It's the perfect, waterside picnic park. Take a leisurely stroll along the two-kilometre trail that winds through the forest and along the river, with inviting benches along the way. Kids can have a blast at the playground, while hammock enthusiasts can find their cozy spot to unwind.
Nature enthusiasts will be thrilled to watch for wildlife, and if you're lucky, you might spot majestic bald eagles soaring by the river. You'll also find opportunities for swimming, fishing and paddling the river.
Brickyard Boat Launch and Hiking Trail
Location: 71 Green Rd, Lantz NS
Brickyard Boat Launch and Hiking Trail is the perfect place to launch your canoes and kayaks from their floating docks and offers some great picnic spots where you can kick back and chow down surrounded by nature.
If you're feeling adventurous, there's a 1.2 km hiking trail that winds through the woods and dances along the river. Just a heads-up, though, it's a bit uneven and has a few tricky bits, so keep your eyes on the ground as you wander.
But the location is the real stand-out of this spot. It's like the perfect launchpad for your river adventures. You can start your journey with an easy 7.5 km paddle downstream to Wickwire Station, or if you're up for it, go all-in with a 23.5 km ride to Shubie Park.
Wickwire Station
Location: 1707 NS-2, Milford, NS B0N 1Y0
Wickwire Station is situated on Hwy 2 in Milford, Nova Scotia, right at the entrance to the National Gypsum Mine. This spot is another part of The Great Trail's water route. Here, you'll find two convenient outhouses, a scenic lookout offering breathtaking river views, and cozy picnic areas perfect for a relaxing meal.
One standout feature is the floating dock equipped with an EZ Launch system, designed to make canoeing and kayaking a breeze for everyone. It's especially handy for individuals with mobility challenges, children, seniors, or anyone looking for a helping hand when it comes to launching or retrieving their watercraft.
From Wickwire Station, you have two options for your river adventure. Paddle upstream for a leisurely 7.5 km journey to Brickyard Park or head downstream for an exhilarating 16 km ride to the picturesque Shubie Park. Keep an eye on the tidal cycle; you'll encounter tidal waters somewhere between Wickwire Station Park and Shubie Park.
Know Before You Go: If you put "Wickwire Station" into Google Maps you'll end up on private land with no access to the park. You'll need to park right beside the entrance to the Gypsum Mine and you'll see the trail access to the park on the left.
Anthony Provincial Park
Location: 6889 Highway 215, Lower Selma NS
Anthony Provincial Park is a hidden gem tucked away in Lower Selma, part of the Bay of Fundy & Annapolis Valley region and was the biggest surprise for us!
This park is lovely and, in my opinion, wildly underrated! Take a leisurely 1.9 km stroll and, along the way, you'll be treated to stunning views that'll make your jaw drop. You're also very likely to have the park to yourself when you visit.
You'll find an interpretive display that adds an interesting layer to your visit, providing insights into the local environment. And if you're a picnic enthusiast, there's an open picnic area where you can enjoy a meal with a view, overlooking Cobequid Bay.
But here's the best part: when the tide goes out, an exposed red sand area emerges, offering a unique opportunity to stroll along the shoreline and even wade in the warm water. It's a rare treat that you won't want to miss.


Shubie River Park
Location: 2846-2850 NS-2, Shubenacadie, NS
The Shubie River Park, a fantastic stop along The Great Trail's water route, is conveniently situated on Hwy 2 in Shubenacadie. This spot is a real gem for outdoor enthusiasts, offering a range of activities to enjoy amidst the natural beauty.
If you're into canoeing or kayaking, this park is an excellent launch point for your water adventure. The river's edge provides a lovely setting for a picnic with covered picnic tables and a play area for kids, where you can savour your meal with the soothing sound of flowing water as your backdrop. Fishing enthusiasts will also find this spot ideal for casting a line from the shoreline.
It's worth noting, though, that this area experiences tidal changes, so it's best suited for those with some kayaking or canoeing experience under their belt. For beginners, it might be a bit challenging, but for seasoned paddlers, it's a fantastic spot to embrace the tidal rhythm and explore the water.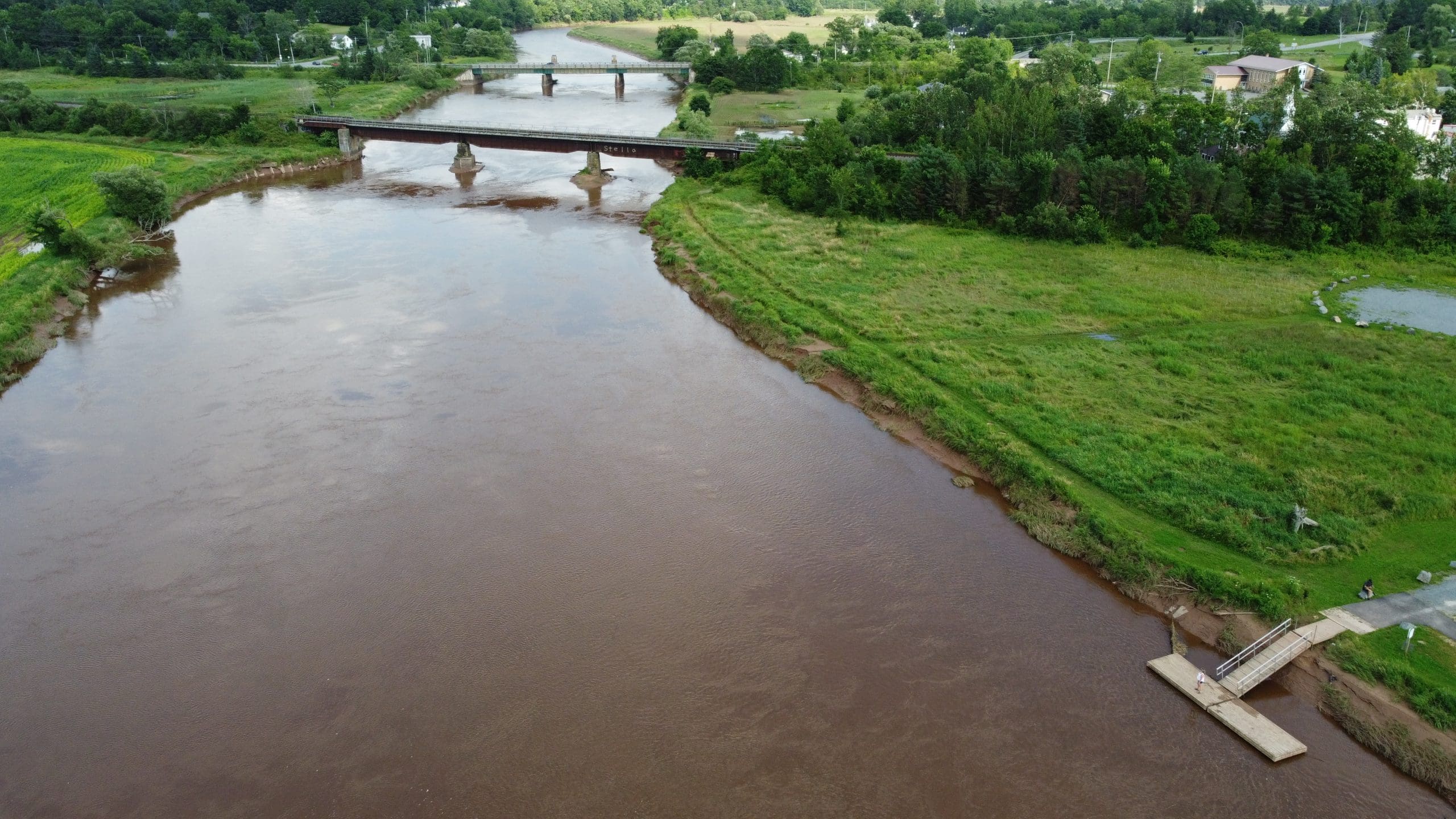 Caddell Rapids Lookoff Provincial Park
Location: 1609 Riverside Rd, Riverside, NS
Caddell Rapids Lookoff was another surprise and offers you breathtaking views of the Shubenacadie River's dramatic incoming tides. Keep your eyes peeled, and you're likely to catch a glimpse of some bald eagles patrolling the river in search of their next meal.
For a relaxing meal amidst this scenic backdrop, there's a small picnic area situated on a bluff overlooking the Shubenacadie River. It's the perfect spot to unwind, soak in the surroundings, and savour the simple pleasures of nature.
Know Before You Go: During our visit, the musquitos were out so be sure to pack repellant and consider wearing long sleeves.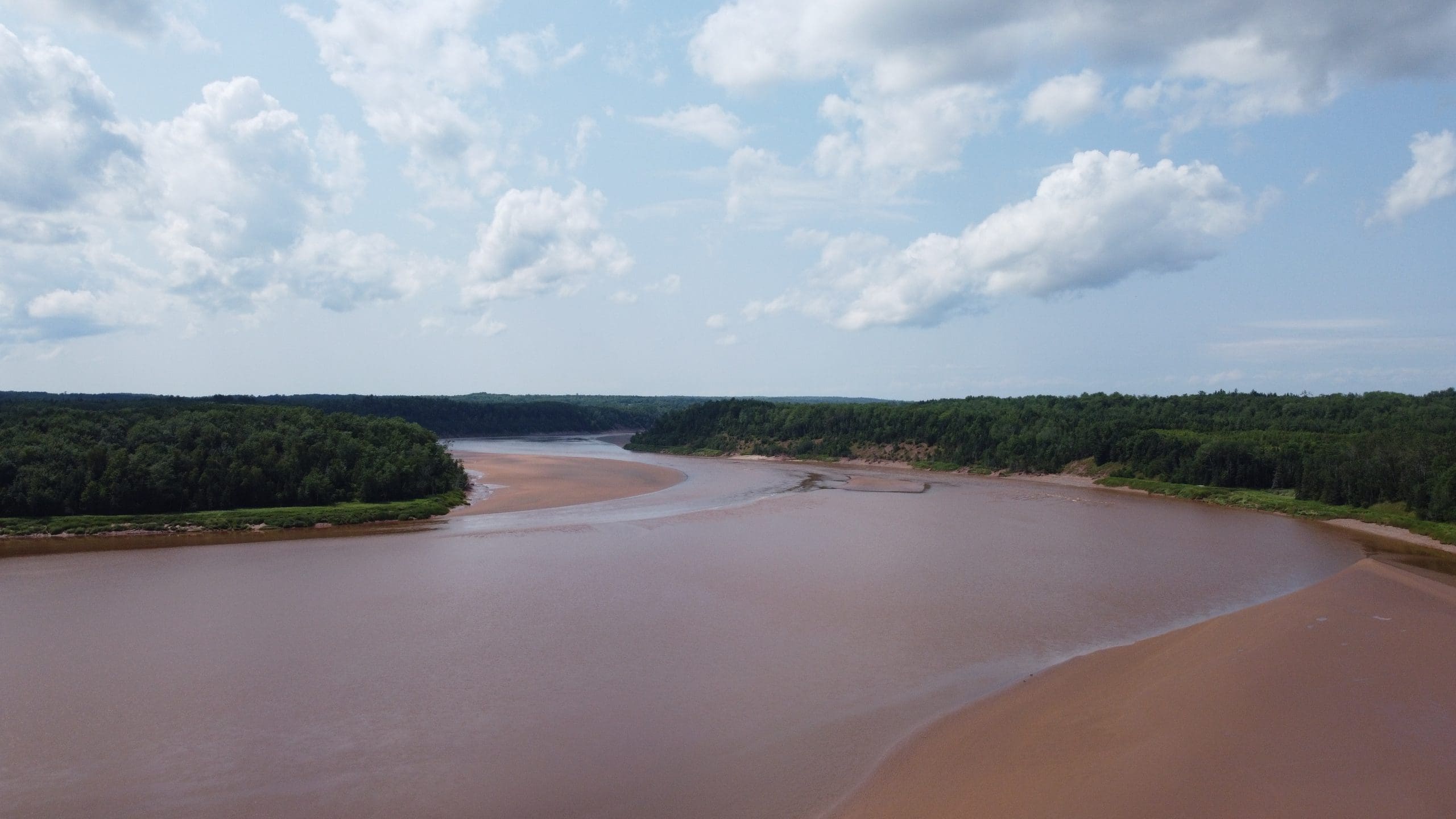 Water Adventures
For those seeking a more active adventure, the Shubenacadie Canal Waterway offers a unique opportunity to paddle along the historic canal. Rent a canoe or kayak and navigate the calm waters as you soak in the surrounding beauty. The waterway stretches for 114 km, providing plenty of opportunities for exploration. Keep an eye out for wildlife along the banks, and take breaks at the picnic areas and rest stops along the route. Whether you're a novice or an experienced paddler, the Shubenacadie Canal Waterway promises an unforgettable experience.
For the more adventurous, tidal bore rafting is an epic must-do adventure if you're visiting Nova Scotia. Ride the highest tides in the world by zodiac for an adventure you won't forget. In my opinion, the best time to tackle a river rafting adventure is in October!

Activities for Nature Lovers
In addition to hiking and paddling, the Shubenacadie Waterway Parks and Trails offer a range of activities for nature lovers. Cyclists can enjoy the well-maintained trails that wind through the parks, providing a scenic and invigorating ride. Birdwatchers will delight in the abundance of avian species that call this area home, with prime viewing spots dotted throughout the parks. Fishing enthusiasts can cast their lines into the canal's waters, where they may be rewarded with a catch of salmon, trout, or bass.
For those who prefer a more leisurely pace, the parks offer serene picnic spots and designated areas for wildlife observation. Take a break from your explorations and enjoy a relaxing picnic surrounded by nature's tranquillity. Set up your camera or binoculars and patiently wait for the wildlife to make an appearance. The Shubenacadie Waterway Parks and Trails provide a sanctuary for both humans and animals alike, allowing visitors to connect with nature on a deeper level.

Tips for visiting the Shubenacadie Waterway Parks and Trails
Before you head out on your adventure to the Shubenacadie Waterway Parks and Trails, here are some tips to ensure a smooth and enjoyable visit:
1. Plan your visit in advance to make the most of your time. Research the parks and trails, and identify the attractions and activities that interest you the most. Some parks and locks sustained damage during the 2023 floods so be sure to check the website for updates before you visit.
2. Check the weather forecast and dress accordingly. The weather in Nova Scotia can be unpredictable, so it's always a good idea to bring layers and rain gear.
3. Pack essential items such as water, snacks, sunscreen, insect repellent, and a first aid kit. It's also advisable to carry a map or guidebook to navigate the trails.
4. Respect the environment and follow the park rules. Leave no trace and take only pictures, ensuring the preservation of the natural beauty for future visitors.
5. Consider joining a guided tour or participating in an educational program to enhance your experience and learn more about the area's history and wildlife.
6. Check the tide times if you plan on exploring the shorelines. The Bay of Fundy tides are the highest in the world! We love the Tide Charts App when we're planning our Bay of Fundy adventures.

Recommended gear and essentials for your visit
To make the most of your visit, here are some recommended gear and essentials to consider:
1. Comfortable walking shoes or hiking boots to navigate the trails.
2. Lightweight and breathable clothing suitable for the weather conditions.
3. A backpack to carry your essentials, including water, snacks, and additional layers. Many of these parks and trails don't have facilities so packing water and snacks is a good idea.
4. Binoculars and a camera to observe and capture the wildlife and scenic views. You're likely to see some!
5. Insect repellent and sunscreen to protect yourself from the elements.
6. A map or guidebook to navigate the parks and trails. It's also advisable to download your Google Maps as some areas are remote and without reliable cell service.
7. A reusable water bottle to stay hydrated throughout your adventures.
Local wildlife conservation efforts and initiatives
Parks and trails along the Shubenacadie Waterway are not only a haven for nature enthusiasts but also serve as an important conservation area. Local organizations and initiatives work tirelessly to protect and preserve the flora and fauna of the region. From habitat restoration projects to educational programs, these efforts aim to raise awareness about the importance of biodiversity and the need to conserve natural resources. By visiting the parks and trails, you are supporting these conservation efforts and contributing to the sustainability of the area.

Conclusion: Embracing the beauty of the Shubenacadie Waterway Parks and Trails
The Shubenacadie Waterway Parks and Trails offer a unique opportunity to immerse yourself in the beauty of Nova Scotia's natural landscapes and rich history. From exploring the remnants of the historic canal to observing the diverse flora and fauna, there's something for everyone to enjoy. Whether you're seeking adventure, solace, or simply a connection with nature, this hidden gem in the heart of Nova Scotia is waiting to be discovered. Embrace the beauty of the Shubenacadie Waterway Parks and Trails and create memories that will last a lifetime.
To learn more about the Shubenacadie Canal and stay up to date on what's happening, consider joining the Shubenacadie Canal Commission newsletter HERE.