Aside from seeing the strongest men and women in the world, there are plenty of reasons to attend the Moncton Highland Games.  If you love music, food (and booze), dancing, and incredible feats of strength this is a festival in Atlantic Canada you'll want to add to the summer bucket list.

9 reasons to attend the Moncton Highland Games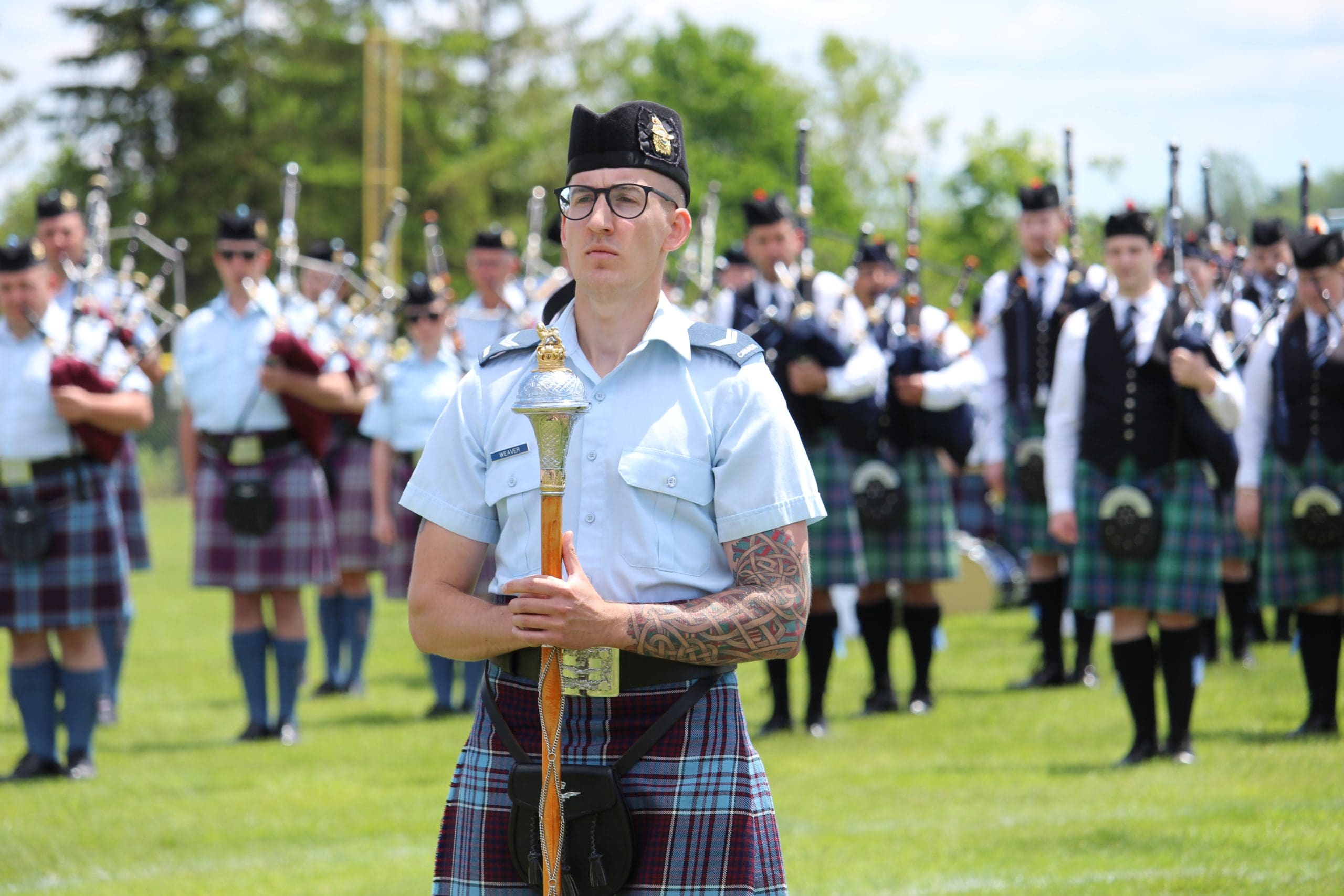 The Moncton Highland games are the host for the 2022 Scottish Masters Heavy Athletics World Championship (that's a mouthful).  That means that hundreds of the world's strongest competitors from around the globe will be competing for their titles.  That's the headliner.  Of all the reasons to attend the Moncton Highland Games, heavy athletics is the most obvious.  I mean, that's what everyone comes to see.  So, I'm not even including that in my list!
Why?  Because whether you're "into" heavy athletics or not (trust me, once you see them – you will be) there are plenty of other reasons to attend the Moncton Highland Games this year.  And here they are.
The Craft Beer & Spirits Market
I know you so well, right?  I thought I'd start somewhere I knew would pique your interest! 
This year's craft beer & spirits market is an exciting addition to the Moncton Highland Games.  With a selection of New Brunswick's best local producers like Gahan, Moonshine Creek Distillery, Yip Cider, Moosehead and others you'll never be far from a local beverage.  And, you can purchase a reusable souvenir mug and do a solid for sustainability!  
The Kilted Chef
OK, shameless plug here…because we know, love, and work with Chef Alain Bosse.  You know him as The Kilted Chef and he's a gem of a human!  As Atlantic Canada's culinary ambassador, Chef Alain (and his wife Johanne) travel the world shining a spotlight on Atlantic Canadian foods like lobster, maple syrup and wild blueberries.  He'll be on-site all weekend for food demonstrations and entertainment.  If you're lucky, might also get to meet his little princess Figgy.
All Weekend Musical Guests
What's a Scottish festival without music?  The musical entertainment goes on all weekend with an impressive lineup of guests including the Barra MacNeils & the American Roques.  You can see the full line-up here.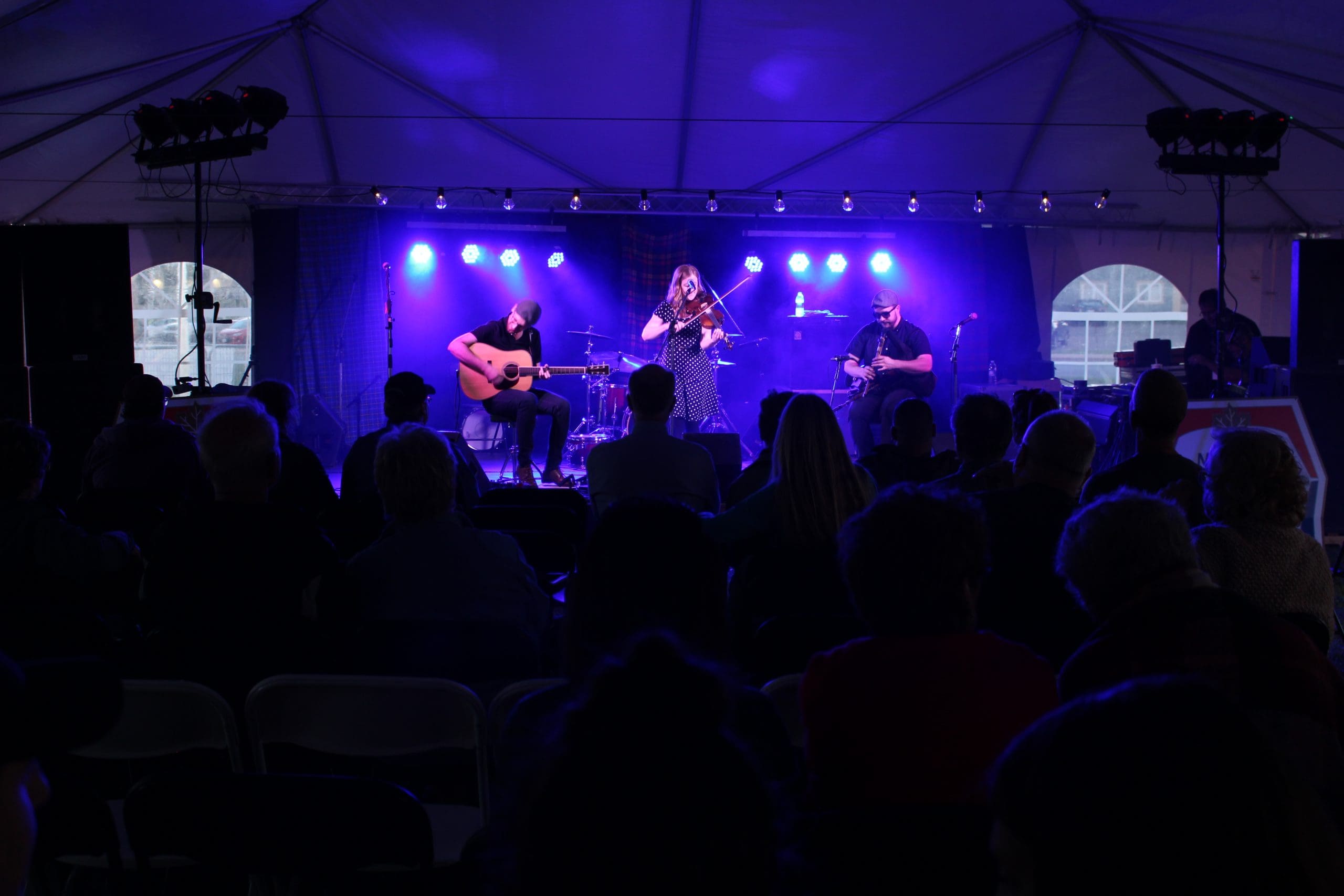 Authentic Ginger Live Podcast Taping
Join Tosh Taylor and Darin Roche for a live taping of the Authentic Ginger Podcast.  If you're new to the show, the podcast aims to expose the rarity and uniqueness of being a redhead in the world today!  The live taping happens Saturday morning.
Whiskey for the Lassies
We love the addition of these added ticketed events this year, including the Whiskey for the Lassies event.  This is a perfect introduction to Scotland's best-known export for those who are new to Whiskey and a great refresher for those who already love the stuff (like us).  Note: Lads & Lassies are welcome, you just have to be 19+ years of age.
Looking for a whiskey cocktail to get you in the mood?  Check this out!
Gin Garden Party
With nearly 200 different gins distilled in Scotland, the addition of the gin garden party makes perfect sense.  And we're here for it!  This ticketed event gets you access to join Johanne McInnis for all things gin.
Watch a Fencing Competition
The Maritime Sword School will be at the Moncton Highland Games for a singlestick (fencing) competition & demonstration.  The competition will take place in 3 phases on Saturday to determine the top four fencers.  They'll face off in 3-minute judged rounds to determine rankings.   
The 5K Tartan Run
Lace up to run (or walk) the 5K Tartan Run which is a great loop starting at the Highland Games grounds and heading to Riverview.  Your entry fee also grants you access to the grounds all day, a tartan shaped finishers medal and bragging rights for the weekend.
Displays & Demonstrations
 Let me just go on record saying that I'm aware the bulk of this list is centred around food & booze.  What can I say, my priorities are clear!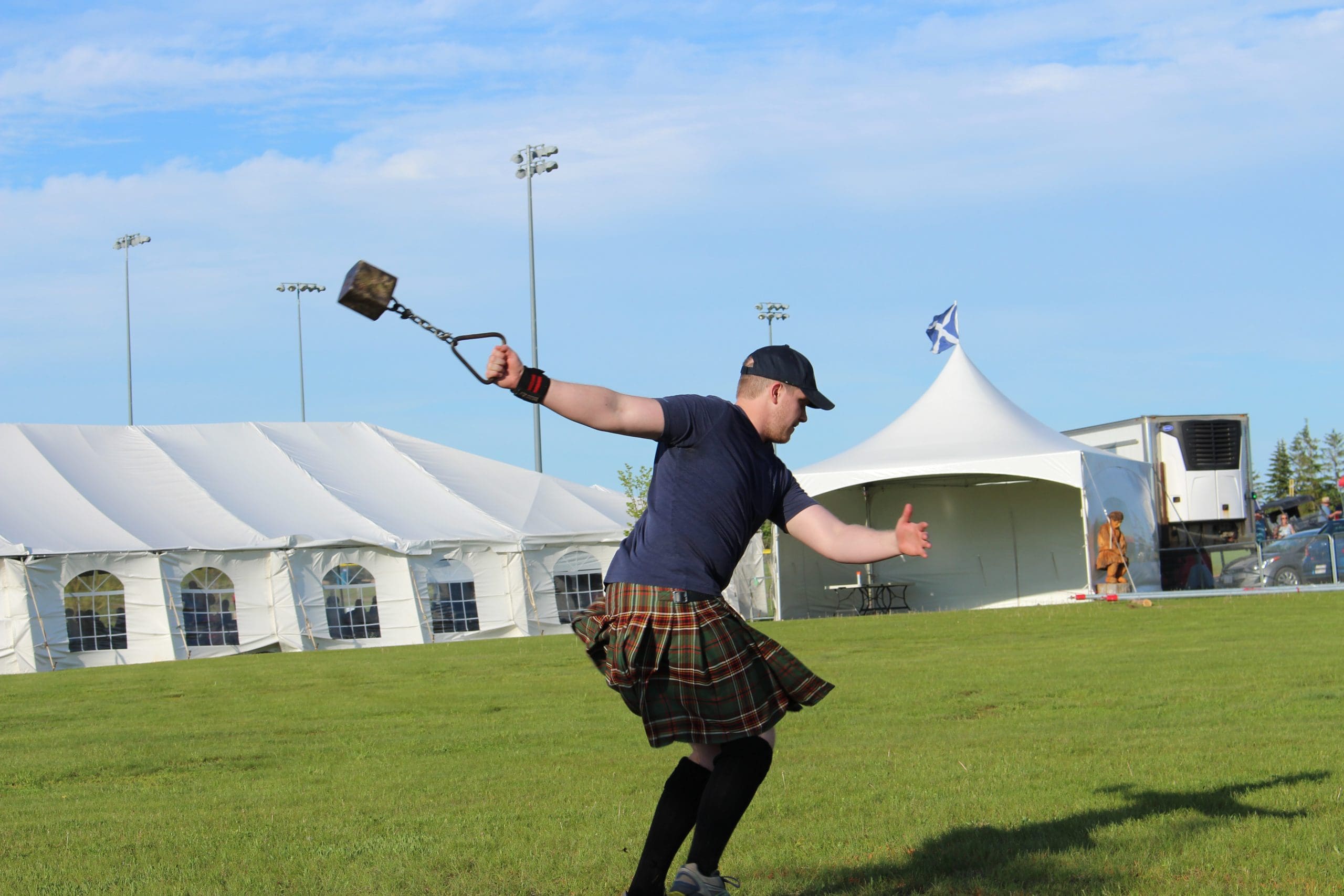 Kidding aside, the reasons to attend the Moncton Highland Games go far beyond this list.  We've highlighted some great supplements to the main events here but, of course, you'll find the usual suspects as well.  They include highland dancing, piping & drumming, blacksmithing, massed bands, sheepdog herding, axe-throwing, and so much more.  Not to mention, food!
If these reasons to attend the Moncton Highland Games still aren't hitting the spot for you, it's also a great place for the littles.  You'll find face painting, a petting zoo, Highland Cows, bouncy castles, wagon rides and Henna tattooing.  To be honest, you might find me in those sections too!
We are so excited that festivals are back this year and hope this blog inspires you to book a stay and attend the Moncton Highland Games this year.
Places to Stay in Moncton
If you're planning to make a weekend of it, here are a couple of reputable options for accommodations.  There is no onsite parking at the Moncton Highland Games grounds.  Personally, we love the short walk to and from the grounds!