Gift Ideas for People Who Drink
We…and by "we" I mean people who like to drink…are the EASIEST people to buy gifts for.  Why?  Because if know what type of drinks someone enjoys, there's an endless supply of boozy gift ideas.  Aside from the obvious (buying them their drink of choice), here are some clever boozy gift ideas for people who drink.  For your convenience, we've categorized them by preference.
Wine Lovers
Long Stemmed Crystal Wine Glasses
I'm picky when it comes to wine glasses and as such (OK, I'm down right snobby about it) and I've figured out EXACTLY what I love (and what I don't).  After many, MANY wine glasses over the years – these are my favourites.  An oversized, hand-blown crystal goblet for red wine (1st image) always wins for me.  I'm also very fond of long-stemmed glasses.  And when I'm feeling really fancy, these Glass Savage pony glasses always impress.
Wine Accessories & Other Wine Gifts
Transporting wine is something any wine-lover struggles with.  If you really want a gift that will impress, opt for a stylish wine tote that also accommodated 2 glasses!
Wine Stocking Stuffers
Under $25 wine essentials that are tried and testing either by us or by someone we know!
Local Wine Events & Tasting Tickets
There is any number of wine events that happen throughout the year in your city.  Here in Nova Scotia, there are tons to choose from but here are a few of our favourites to keep in mind (and great for gift-giving):
Premium Wine Box
Five years ago we received what remains to be one of our favourite gifts of all time.  My parents curated a box of premium award-winning wines from our local specialty stores Port of Wines and Bishops Cellar using the Wine Spectator's top 100 list.  This box of 12 wines was a winner for us.  It's a higher price point but if there's someone special on my list that loves wine this will be a hit.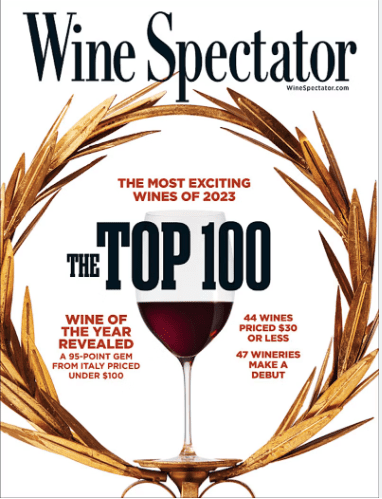 Shop Local: Consider curating a box of local wines from your region.  Some of our favourites, here in Nova Scotia are:
If you really want to take it up a notch, consider putting together a box that represents the entire wine region by selecting different wines (perhaps all of the Tidal Bays) from each winery.  You can find them all (in Nova Scotia) here:
Spirit  & Cocktail Lovers
As I said, drinkers are the easiest to shop for.  Pair any of these gift ideas with a premium spirit from a local distiller and you've got a winning combo.  If you're gift-giving in Nova Scotia, consider adding a bottle of premium liquor from:
Note: these distillers make more than what I've listed, but those are our go-to's for the listed spirits!
Cocktail Kits & Travel Sets
These portable cocktail kits are the coolest and allow you to create the perfect cocktail without the need for a bartender. The Cocktail Box Co is a unique cocktail kit for anyone who enjoys a handcrafted drink at home or on the go.  The kits come with bitters, sugar cubes, juices & some fun accessories – you just bring the liquor and you're good to go!  These are just a few but there are tons of flavors available.
Boozy Coffee Table Books
Cocktail Specific Barware
Often, as cocktail lovers, we don't necessarily have the appropriate barware.  If you know that something is missing from a loved one's collection, beautiful barware makes a perfect gift.  Whiskey drinkers on your list?  Consider a crystal whisky-tasting glass and pipette water dropper set (betcha they don't have one).  
Silicone Ice Cube Moulds
Gone are the days of crushed ice and standard-size ice cubes.
Essential Bar Tools
If you've ever been to a high-end cocktail bar, you've seen the magic happen.  We recently published a complete guide to the essential home bar tools any cocktail lover should have.  For your convenience, here are a few that make great gifts!  To make life a little easier for you, I've included budget-friendly and premium versions of everything here.
Bougie Bar Tools
Of course, we covered the essentials but if you really want to take your boozy gift game to the next level (or you've been watching Drink Masters on Netflix), we've got you covered.  These gifts would make any home-mixologist giddy!
Stainless Steel Whisky Stones
These beauties keep premium spirits cold without diluting them.  I don't recommend these for other cocktails (because a little dilution is part of the process) but when it comes to whiskey, bourbon or scotch, these are genius.
Boozy Experience Gifts for People Who Drink
Sure, we love bar tools and fun drink-themed gifts but nothing beats a great experience (and the memories we make).  So, we're dedicating this section to alcohol-forward experiences for the drinkers in your life.
Craft Beer Clubs
I'm kicking this section off with something I'm personally VERY excited about.  If you're in Halifax, check out Boxing Rock Breweries' brand-new legendary growler club.  It's a beer membership that comes with all kinds of perks (besides monthly growler fills).
Where to buy:  Online at https://boxingrock.ca

Wine Clubs
We talk a lot about Nova Scotia wine because we're SO passionate about the wine from our region of the world.  But, we know we've got non-Canadian readers too so we've got you covered here.  There are more wine clubs than we can possibly mention but, if you're in the US we're BIG fans of Naked Wines (we're Angel members ourselves).
If you're in Nova Scotia, check out some local wine clubs:
https://www.lacadievineyards.ca/Wine-Club
https://lightfootandwolfville.com/pages/wine-club
https://benjaminbridge.com/pages/bb-club
Boozy Tours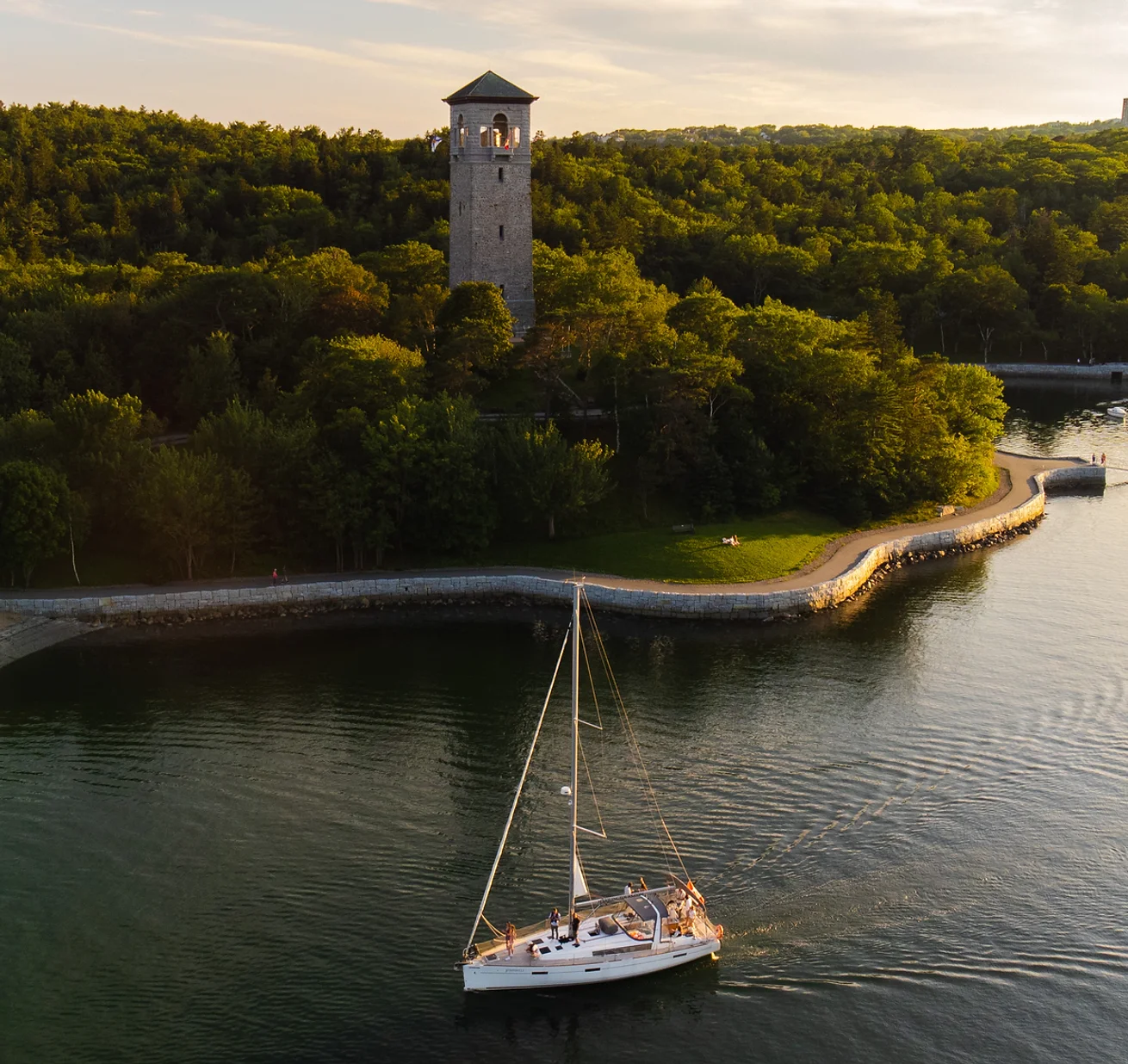 Wine Tours with Grape Escapes
Wine. Tours.  Need we say more?  Our local wine region here in Nova Scotia is astonishing and Grape Escapes takes the guesswork (and driving) out of planning your trip.  Give an experience this season with a wine tour gift certificate with Grape Escapes.
Where to buy: Online at https://sipandtastetours.com
Wine & Cheese Sunset Sail with J Farwell
J Farwell Tours offers sailing tours, yacht charters and private event bookings – there's something to suit everyone.  We recommend the sunset wine & cheese tour as a fabulous way to spend an evening.  If you're taking us up on our group experience gift ideas, you can charter the whole boat for your group or hop on an existing sail and meet some new people.  The tour includes 4 wine and cheese pairings and takes you along the coastline of the Halifax harbour for 2.5 hours.
Where to book: Online using our EXCLUSIVE link
Beer Lovers
Beer Glassware
If you've got a craft beer lover on your list, they already know that the type of glass matters!  Impress the hell out of them by adding to their (likely already present) beer glassware collection.
Beer Accessories
Beer Books &  Craft Beer Gifts
Looking for something a little more personal?  We've got some ideas that we think you'll love.
Craft Beer Club Membership ($49.00/month +) – Sign them up for a beer club membership where they'll get new brews delivered to their door every single month!
Local Tasting Events – here in Halifax, there are all kinds of tasting events throughout the year from specialized events at Bishops Cellar to our annual beer bash, Full House, with the Nova Scotia Brewers Association.  Wherever in the world, you are, search out local events and grab some early tickets!
Craft Beer Box – This was one of our favourite gifts last year so we're stealing the idea.  Head to your local liquor store or, better yet, a specialty beer store and curate a selection of craft beers.
PRO TIP: If you, yourself, want to see any of this under the tree this year be sure to share this post with your loved ones.  A not-so-subtle hint, if you will!
Still stuck?  Here are some other gift guides you might like:
*This post contains affiliate links. That means that if you make a purchase after clicking on a link I may earn a small commission at no extra cost to you.  This is one of the ways you can support this blog so that we can continue to produce free content for you!