Bay of Fundy Culinary Guide
Welcome to the Bay of Fundyhttps://dashboardliving.com/bay-of-fundy/, a region known for its breathtaking natural beauty, rich cultural history, and seafood-forward culinary scene. From the freshest seafood caught in the world-famous tides to locally-foraged produce, the Bay of Fundy offers a unique and authentic culinary experience. This Bay of Fundy culinary guide will take you on a journey to find the best food and drink the region has to offer, highlighting the best restaurants, cafes, and quirky food stops that showcase the local flavours and traditions. Whether you're a foodie looking for your next off-the-beaten-path culinary adventure or a traveller seeking to taste the best of Nova Scotia, the Bay of Fundy food guide has got you covered.
Bay of Fundy Regions
The Bay of Fundy is located between Nova Scotia and New Brunswick in Canada, reaches into the state of Maine in the US and includes the Minas Basin and Cobequid Bay.  Needless to say, that's a lot of culinary ground to cover so we've broken this guide into sections and we're kicking things off with the most underrated regions of the Bay of Fundy.
Bay of Fundy Food Guide: Minas Basin
This guide covers the areas from Economy to Advocate Harbour.  You'll find a wide range of culinary options from award-winning seafood chowder to quirky little 'Ma and Pop shops.  We've even included a couple of general stores (you'll see why).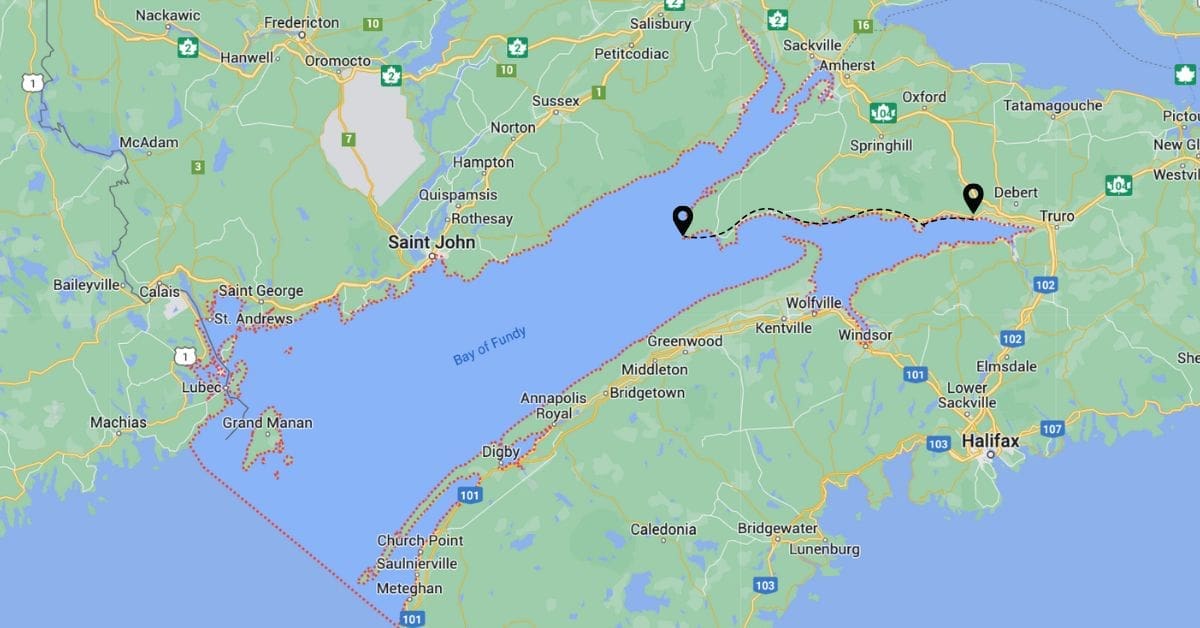 Catch of the Bay, Masstown Market
Not technically within the limits of this region but we're throwing it in because it's a must-see if you're travelling to the North Shore of the Minas Basin.  Masstown Market is a perfect first stop and a great place to gas up, grab some staples and enjoy your first unique culinary experience at the Catch of the Bay Fish & Chips wharf.  This lighthouse replica offers plenty of outdoor seating where you can enjoy its famous fish and chips while taking in the views. The fish is light, fresh and always gluten-free (but you'd never know).
Hours: Seasonal (May – October) 9am – 9pm daily
That Dutchman's Cheese Farm
Not a restaurant, but certainly a place to get some amazing bites!  There are a lot of things to love about this public-friendly, interactive farm but the cheese is at the top of that list.
Must-Try: Dragon's Breath Blue & Herbed Gouda
Hours: Year Round

Pat's Boardwok
This take-out stop specializes in Chinese & Canadian fare which means you can grab an egg roll platter or fish & chips at the same stop.  The locals give this place high praise with a collection of great reviews so we're keen to try it when they open for the season.
Must-Try: We haven't been here yet, stay tuned
Hours: Seasonal (June – October) with limited hours of operation (Thurs – Sun from 11am – 7pm)
Granny's Seafood & Ice Cream Parlour
Granny's is another quirky place to explore on your culinary journey.  You'll find everything from burgers & dogs to deep-fried seafood and salads.  But the real treasure is the ice cream parlour where you can enjoy hard and soft ice creams, sundaes, banana splits and …wait for it… deep-fried ice cream!
Must-Try: We haven't been here yet, stay tuned
Hours: Seasonal (July – Sept) with limited hours of operation
Davis General Store
We fell in love with this charming little catch-all general store and you're finding it in the Bay of Fundy culinary guide…keep reading.  In addition to camping supplies, first aid and firewood, you'll also find weekly made-to-order dinners like pot pies, lasagna and shepherd's pie along with homemade baked goods.  This is a great option in such a rural community where there are no year-round dining options or for those who prefer to veer away from fried food.
Must-Try: The brownies (or any fresh baked good they have that day)
Hours: Year-Round

Briny Bay Cafe
The menu offerings at Briny Bay range from pizza and poutine to eggs benny and Chinese food.  Located in the heart of Five Islands with indoor and patio seating available they're one of few licensed establishments in the area.  Grab a beer and enjoy live entertainment while you immerse yourself in the local culture.
Must-Try: We haven't been yet, stay tuned!
Hours: Unclear
Diane's Restaurant
When you see the big Adirondack chair, pull over!  Diane's is currently only open for take-out only, but they offer lots of outdoor picnic table seating.  You'll find a large menu with everything from cheeseburgers to southern fried chicken but they're famous for their fried clams.  Diane's has been around as long as I can remember (and that's a long time) as a local favourite and while you'll typically wait in line to order, it's worth it.  In my opinion, any time there's a line – that's a good sign!  It's also a great opportunity to chat with the locals and learn more about the area.
Must-Try: Fried clams
Hours: Seasonal (June – October) with limited hours of operation (Thursday – Sunday, 11am-7pm)

Fox Point Inn
This is a well-kept dining secret but, as a guest, Fox Point Inn offers multi-course dinners and made-to-order breakfasts.  They also offer reserved dining experiences several times a year.  As an inn guest, you have the option to book a dinner seating in the cozy dining room and enjoy the German-inspired menu with delights like pork schnitzel and German cabbage rolls alongside things like rotisserie chicken and poached salmon.  Guest dinners are served with market vegetables, salad and decadent desserts.
Must-Try: Port Schnitzle
Hours: Year-Round (guests) and seasonal reserved dinners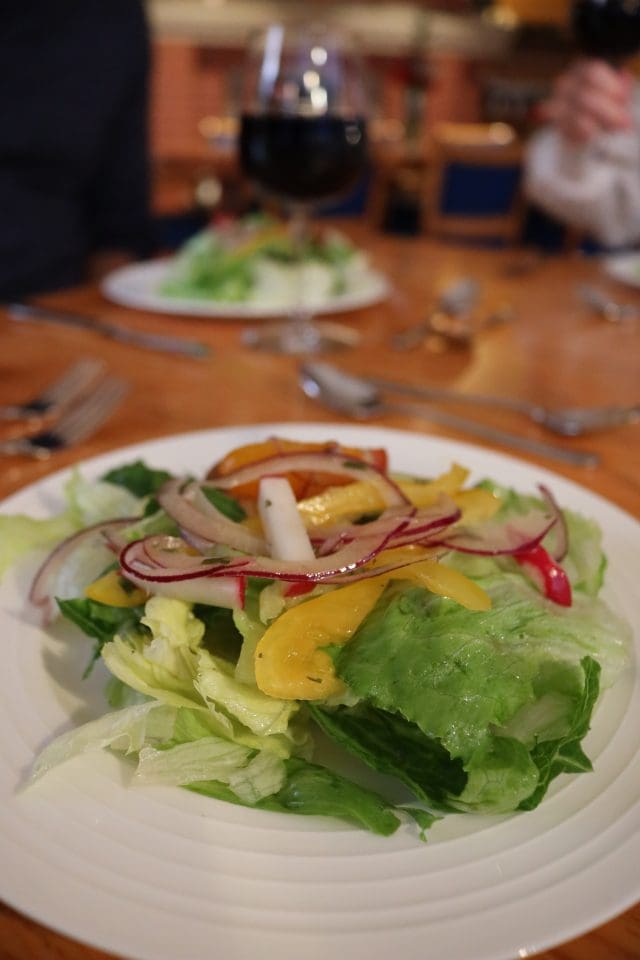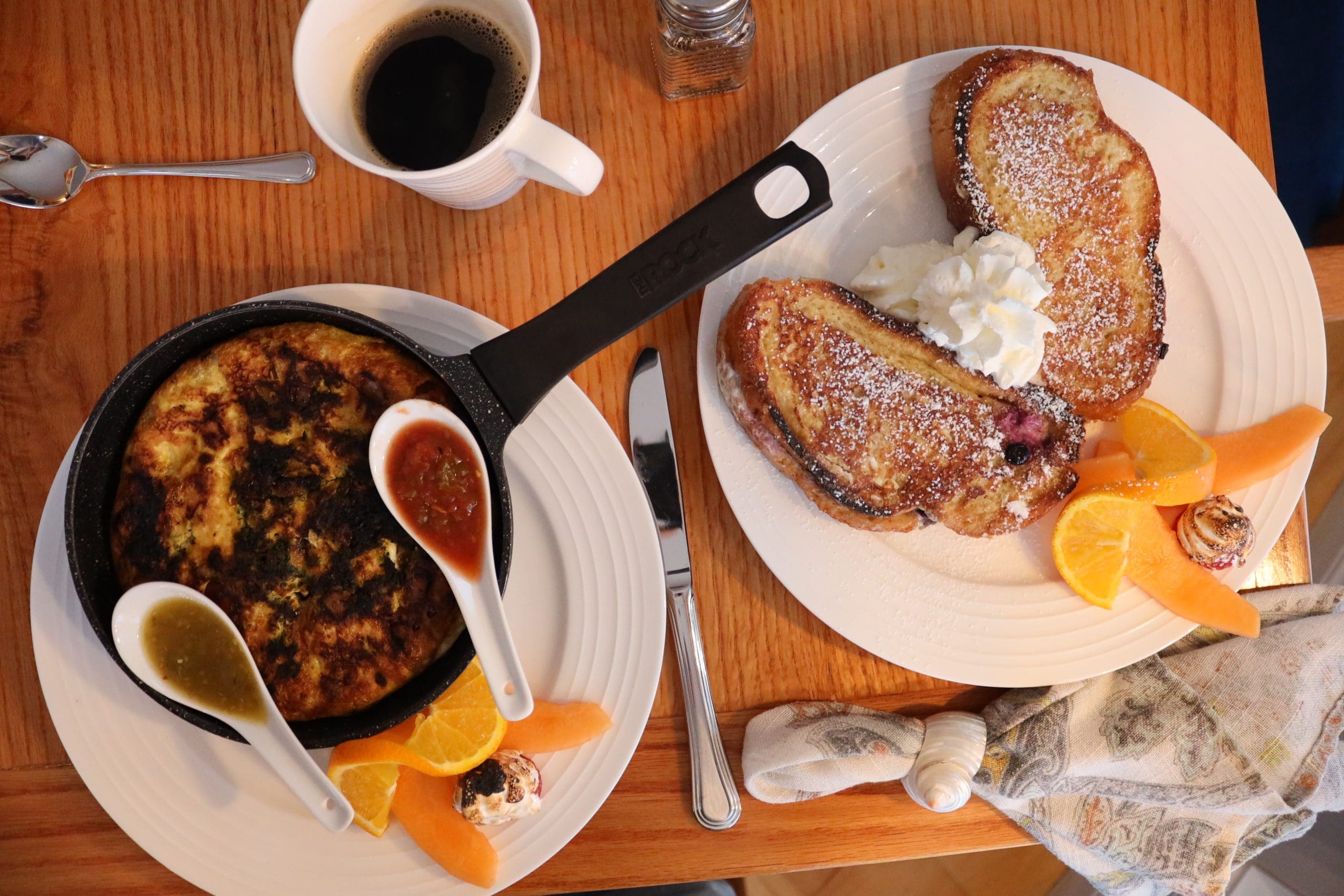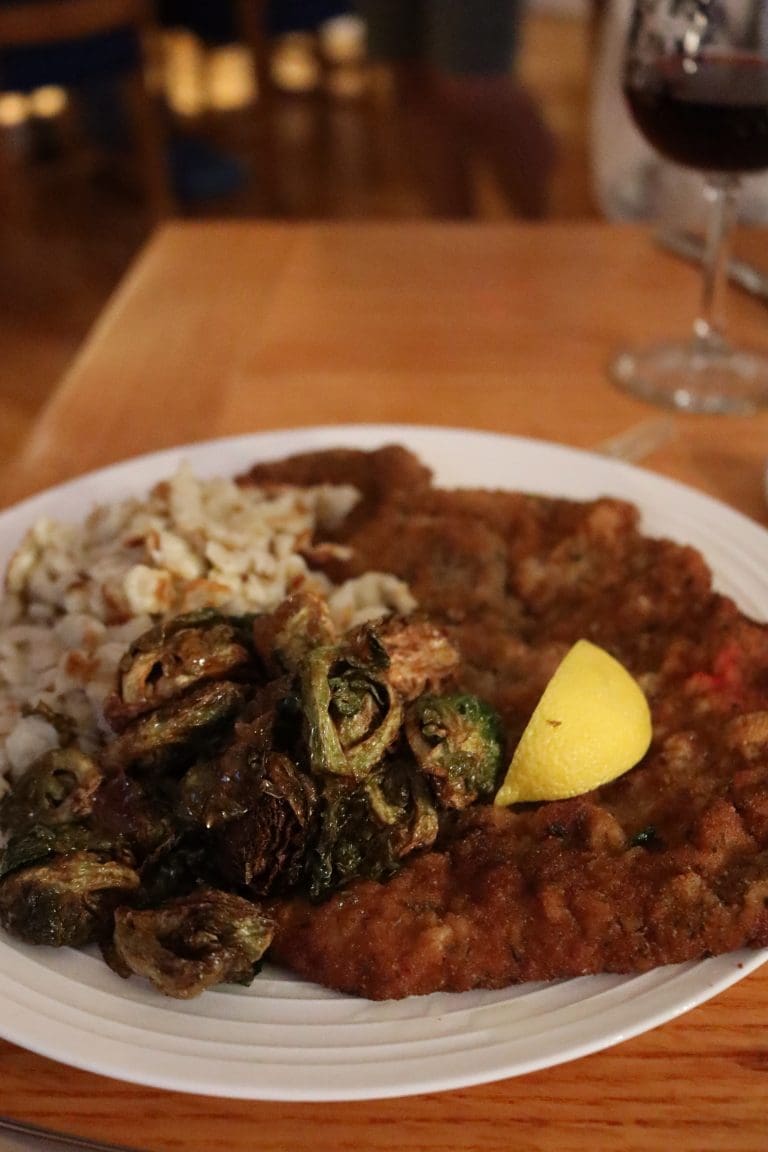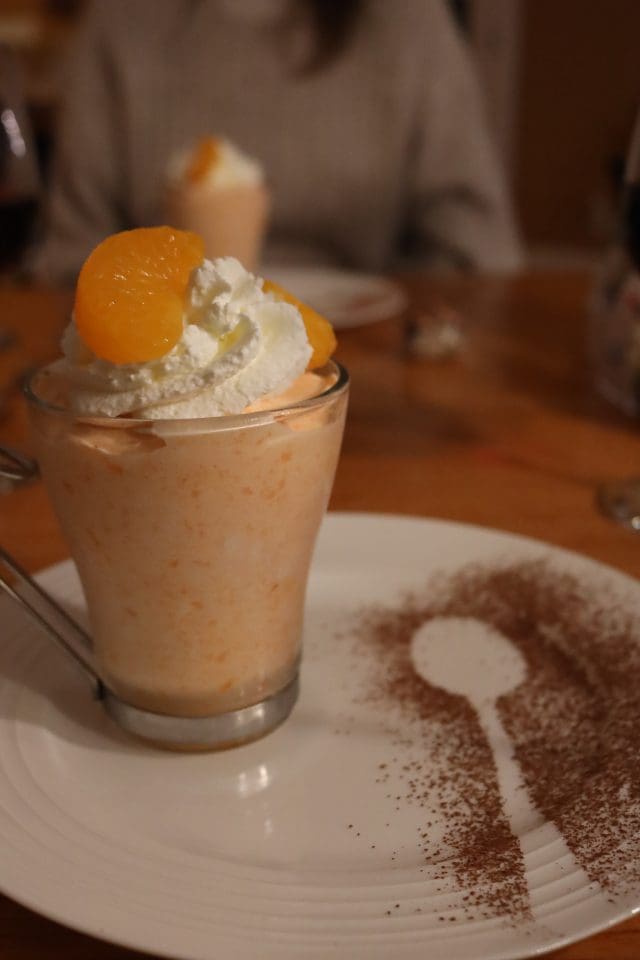 Harbourview Resturant
This seaside restaurant is situated on the water's edge in Parrsboro.  They offer a large indoor dining room as well as patio seating.  This is a typical diner-style eatery with deep-fried everything!  You'll find fried clams, fried fish, fried scallops, burgers, and classics like BLTs and ice cream sundaes.
Must-Try: 2 piece fish & chips
Hours: Seasonal (May – October)
Two Islands Brewing
Technically not an eatery, Two Islands in Parrsboro is going on the list because it's a great place to grab a local craft beer and have a snack.  They offer indoor and outdoor seating, a friendly atmosphere and some truly great brews!  You'll also find a bar menu that includes bites like wings, donair bites and nachos.
Must-Try: Parrsboro porter & donair bites
Hours: Year-Round (Tuesday – Sunday)
Black Rock Bistro
This year-round cozy bistro in Parssboro prides itself on using locally sourced, sustainable ingredients during Nova Scotia's prime harvest season and offers gluten-free and vegetarian menu options as mainstays on the menu.  As a fully licensed establishment, Black Rock Bistro also boasts unique cocktails, local wines, and craft beers and ciders. Located in the Manning Block building, the oldest surviving building on Main Street and the third oldest in Parrsboro, a visit to this bistro is a must for both foodies and history buffs alike.
Must-Try: Drunken Sailor Burger
Hours: Year-Round but only open on weekends in the winter

Ottawa House By-The-Sea
Another stop that's not an eatery but since you're visiting this museum anyway (if you're following our travel guide), grab an ice cream and take in the stunning views of Partridge Island.
Hours: Seasonal (May – September)
Glooscap Restaurant & Lounge
Whether you're looking for a quick bite, a family dinner, or a night out with friends, the Glooscap is a good spot.  This fully licensed tavern offers a "Big Stop style menu" (if you know, you know) with everything from hot turkey sandwiches to pasta and a wide selection of beer, wine & cocktails.  I'd be remiss if I didn't mention the house-made pies and desserts that sell out quickly.
Must-Try: Coconut Cream Pie
House: Year-Round (11:30am-7pm daily)

Wild Caraway Restaurant
The Wild Caraway Restaurant is still touted as a hidden gem located in Advocate Harbour but let's be honest…it's not so hidden anymore.  They offer a truly unique dining experience using locally sourced, seasonal ingredients and serve up exquisite dishes with a unique twist.  Currently, the offering is limited to set-menu dinners (by reservation only) or Sunday lunch but don't let that deter you.
If we had to choose a favourite on this list, Wild Caraway is it.  The restaurant is housed in a charming 19th-century home with cozy, rustic (but not too rustic) decor that also offers Inn-style accommodations.  You'll find exceptional flavour profiles, indoor and outdoor seating and a beautiful view of Advocate Harbour.
Must-Try: Seafood Chowder & Caraway Rolls
Hours: Seasonal (June – October) with limited hours of operation (reservations only or Sunday lunch)

Advocate Ritestop
The Advocate Ritestop has a sneaky little restaurant in the back that serves up burgers, sandwiches, pot pies and more.  This general store has it all from gas to groceries to apparel.  You'll find pretty much anything you need here, including baked goods, fresh seafood, and fresh flowers alongside all the food and snacks.
Must-Try: Stay tuned
Hours: Unclear
Old Church Cafe
Try and find some information online, I dare ya!  From what we can tell, the Old Church Cafe is a community-run place that offers home-cooked meals, coffee and drinks.  The sign says they're fully licensed but when we visited in September, they were closed for the season.  Stay tuned for more details!
Must-Try: Stay tuned
Hours: Unclear but definitely very seasonal
Final Thoughts
Part of the charm of visiting rural communities is the quirks you find along the way.  Many of these establishments along the Bay of Fundy culinary guide are seasonal and most don't have a website so be sure to check their social media before you visit.  What's really special about these eateries is that they're all locally owned and operated by people who live in these communities.  Most are operating with very limited staff (which is why their hours vary so much) and you can really taste the love and care that goes into each prepared meal.
Planning a Trip to the Bay of Fundy?
We've got resources on this site to help you plan your trip!  From hidden gems to the best adventures and everything in between.  Check out these blogs:
10 Ways to Explore the Bay of Fundy
Disclaimer: We love travelling in the shoulder season so planned this trip in September.  While technically all of these restaurants were open (according to their hours of operation) some operate on a "when we run out, we're done for the season" model which meant a few were done early.  That's fairly common practice in rural areas like this!  We will be returning in the spring to get a first-hand look at those we missed.  In order to avoid disappointment, I recommend touring this region during peak season (July & August).  The good news is, even in high season, this region is never crowded!