Things to do in Spring in Nova Scotia
Spring in Nova Scotia gets a bad wrap but I'm here to change your mind. If you've been here for a while, you'll know that spring can be dreary. Often, our tourism-centered province is still very much in "off season", although technically it's called the shoulder season. Sure, it can be wet and muddy. The temperatures can flip flop between being, well, flip flop weather to needing a parka and mittens. Since Nova Scotia weather can be unpredictable in any season, it's our mission to give you reasons to love them all.
Nova Scotia in Springtime
Spring technically goes from March 20th to June 21st. However, spring weather seems to be in April, May and the beginning parts of June. After that, warmer days are to be expected. Nova Scotia beaches start to get busier, and the tourist destinations start bustling again. 
But Spring doesn't need to be "waited out" in favor of summer. In fact, there are HEAPS of great things to do in spring in Nova Scotia! Seasonal businesses start to open, festival season begins, arts and entertainment ramp up. Best of all, the great outdoors are ready and waiting to be re-explored. 
Spring Activities in Nova Scotia for Adventure Lovers
Spring Hiking in Nova Scotia
There are so many places to go hiking in Nova Scotia. With so many trails all over the province, it's easy to find a trail in your backyard, making it a great option to spend a surprisingly-sunny Saturday morning! 
Pro tip: Check out the AllTrails app to see what recommendations are for each trail during the different seasons and weather conditions!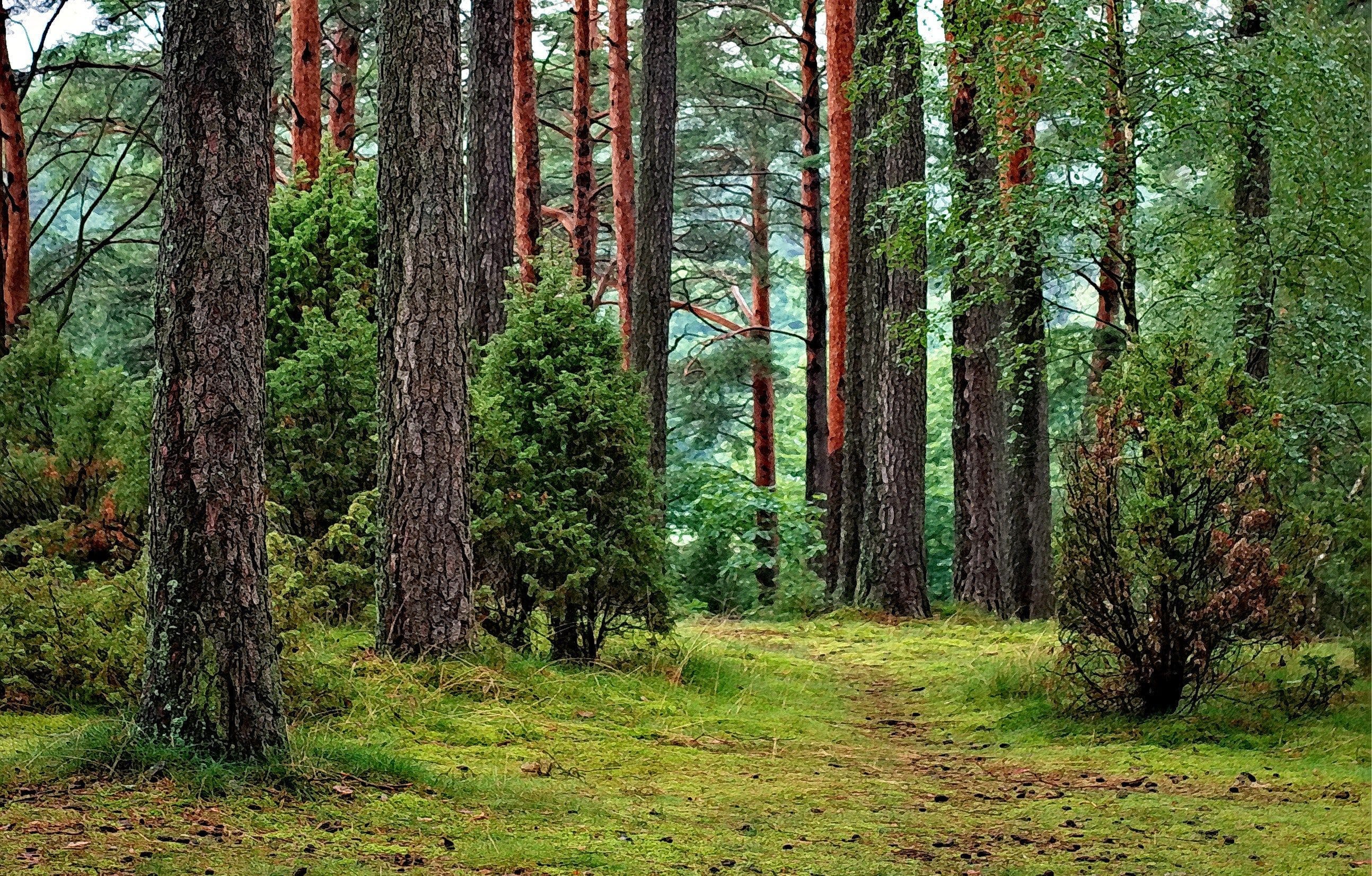 Maple Syrup Farms
We've mentioned this during the winter blog as well, but it's a great springtime activity as well, since maple syrup season in Nova Scotia typically runs from early March to late April. Be sure to visit a maple farm this spring to learn all about the process of creating the sticky gold that Canada is known for! 
Scotia Festival of Music
Scotia Festival of Music is a two-week long festival that starts at the end of May. They usually have a magnificent roster of performers, shows and other performances, with the lists being released on their website (you can find that here) in the beginning of April. This is a festival you are not going to want to miss out on.

Halifax Comedy Fest
Hard to say what this year will bring, or how things may look due to The Global Situation, but if it's running, it's sure to be a hit! The Halifax Comedy Fest has been running for 20+ years and is a huge success and hit with locals and out-of-towners alike. 
HFX E-Scooters
Any day that the weather is half-decent, head to downtown Halifax and take an eco friendly tour on an e-scooter! They are available at the waterfront from April 1 to November 30 at a very reasonable rate. There are actually several different spots where you can get your scooter and drop it off when you're done, so there's not need to make a round trip. 
Segway Tours Nova Scotia
Explore Halifax or Dartmouth with a tour guide and transportation that takes you outside (and makes the mega hills of Halifax easier to manage)! Segway Tours are offered 7 days a week from May 1 to October 31st, with July 1st off as a holiday. A super fun way to learn about the fascinating history and culture of our great province!
Visit a beach (or 6)
While it may not be swimming season quite yet, it doesn't mean that you should avoid the beaches. In fact, springtime is one of the most enjoyable times of the year to go beachcombing, especially after the winter waves have washed all kinds of interesting things ashore! 
Pro tip: head to Shelburne area to check out some relatively unexplored beaches, or see the drowned forest!

Check out the Birds
Did you know that there is a bird sanctuary in Nova Scotia (actually, there are two! One in the Amherst area and one in Kentville)? Amherst Point Migratory Bird Sanctuary opens up (for the most part) on June 1st, so it's a little later in the spring season. But that doesn't mean it's any less interesting to see! Flocks of birds are flying back North after spending their winters in the warmer southern regions, and it's fascinating to see them return home! Regardless of whether you're an avid twitcher or not, the walk is beautiful, and the birds are fascinating! 
Find the Wildlife
Shubenacadie Wildlife Park is a great spot to take the family, go for a solo stroll, or meet up with friends for a bit of fresh air and to see what the wildlife are up to. These guys are actually open all year round, though only on weekends between October 16 and May 14. After May 15th, it's open 7 days a week, and an incredibly affordable way to spend the day! 
Stroll Through the Gardens
While it may seem like gardens should be visited in the summer when things are in full bloom, that could not be further from the truth. Check out the Historic Gardens in Annapolis Royal, or the Halifax Public Gardens in downtown Halifax throughout the year to see the ever-changing landscape. It's fascinating to go and visit throughout the year because you never know what you're going to see! There are so many plants, nooks and crannies that you would never know about if you only visited in the height of summer! 
Pro tip: The historic gardens in Annapolis Royal are open year round, but there is a fee to enter after April. However, if you're a fan, we highly recommend investing in a seasons pass – it's a great way to spend an afternoon! 
Joggins Fossil Cliffs
If you haven't checked the fossils out on the Bay of Fundy, you're missing out. The Joggins Fossil Cliffs are open to see, with tours re-starting at the beginning of May! Until then, though, the museum is closed to the public.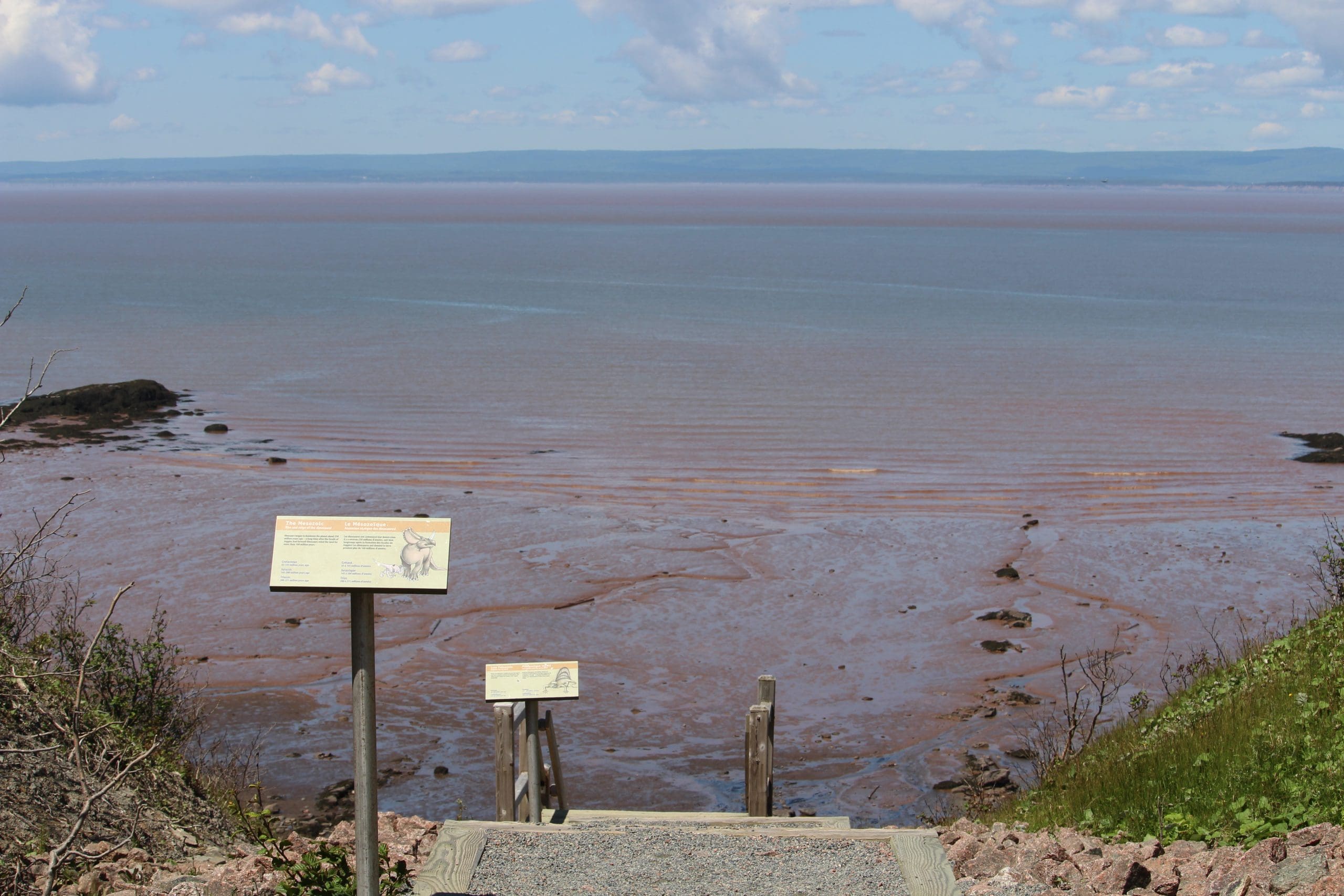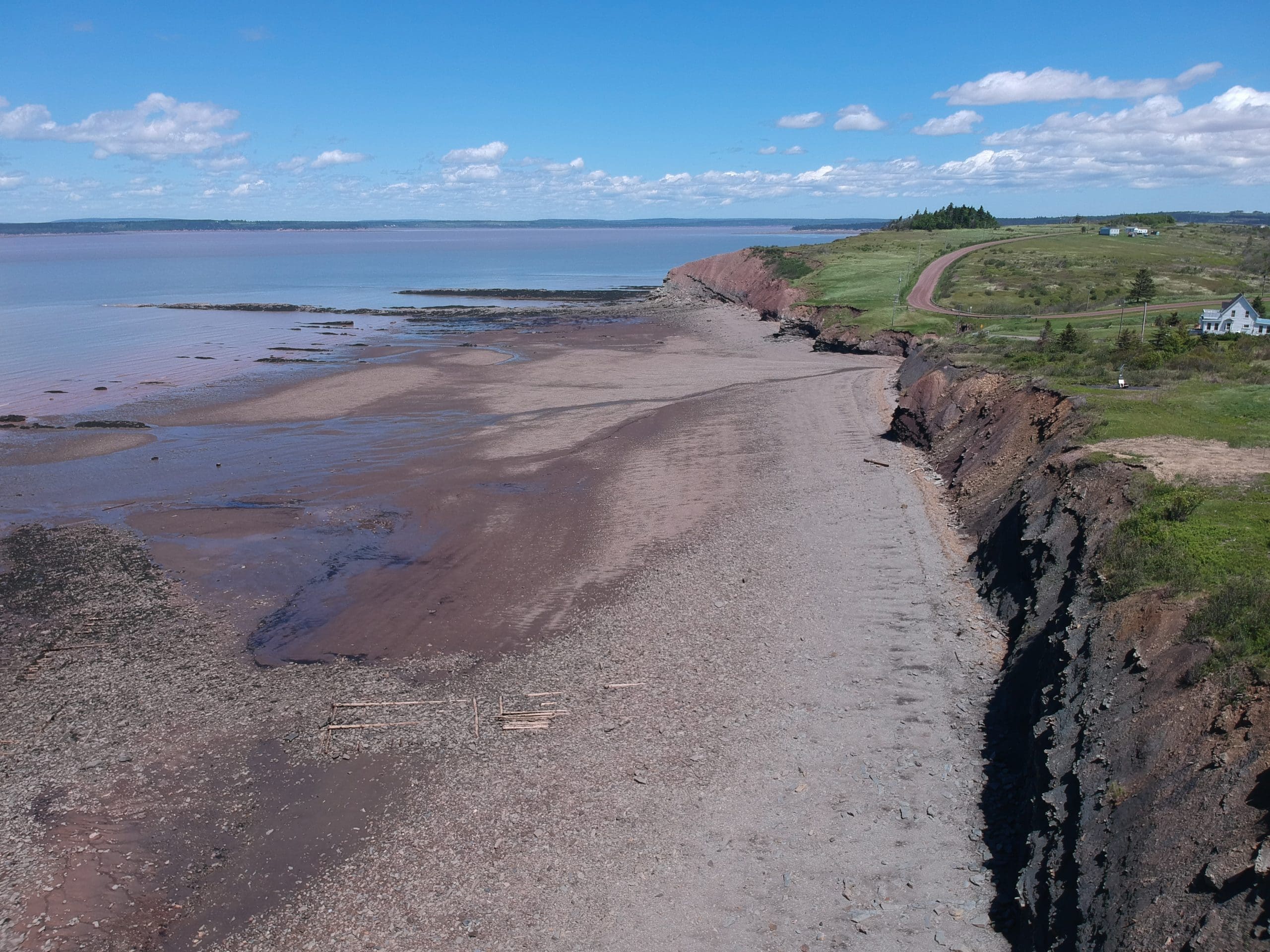 Explore McNabs Island
It's true, you can visit this iconic island just off the Halifax Harbour by hopping aboard and taking a short boat ride. Chock full of history, hiking trails, and more, it's certainly worth checking out. Getting to the island is the main difficulty as to timing, as it depends on when the charters start running for the season as to when you'll be able to access the island. McNabs Island has all that information on their website!

Take in a Drive-In Movie
Checking out a drive-in movie is well worth the drive to Cambridge, Nova Scotia! Valley Drive In has been operating for decades, with a brief hiatus in the 90's. The Valley Lions have since re-lit the screen and they show double features every weekend (weather permitting) from May through September. Truly a great way to spend a Saturday night with your love-bug!

Get Exotic at Oaklawn Zoo
Truly a beloved spot for many Nova Scotians, Oaklawn Zoo needs to make a mention here. Check out this farm zoo that houses creatures like camels, llamas, lions, bears, peacocks, kangaroos, monkeys (so. Many. monkeys), and so much more. A great atmosphere to relax, and enjoy exotic creatures from around the world! According to their website, they are open from mid-spring to mid-November, so keep an eye out for any announcements on opening days! 
Citadel Hill
Check out the grounds of the Citadel, perched on a hill overlooking the city of Halifax. It's free to wander around, and absolutely fascinating to check out! If you haven't done it recently, it's worth the excursion! Even better, bring a picnic and enjoy your lunch on the lawn! 
Visit Museums
Nova Scotia is PACKED with history, and we're pretty great about showing it off. There are museums all across the province, some that have been open all year long, and others that open up seasonally. Nearly every town has some sort of historic spot or museum, but if you're looking to check out some of the larger ones (often they have activities and events happening, especially for kids), take a look at this website.
Go Burger Crazy
Due to last year's global situation, Burger Week was postponed about a half a year. However, this year, they are going ahead during the week of May 13-22! With all sorts of goings-on, a huge variety of specialty burgers created JUST FOR this event.  And with all proceeds being donated to Feed Nova Scotia, it's a great way to get out and enjoy spring! 
Check out a Winery
While many wineries close down for the winter season, there are a small handful that are open for visitors all year long. For those that close down in the winter, spring is the time they reopen to the public.  Many offer tours and tastings, and often have a delicious cafe offering a specialty menu. Take a look at this website to see all the different wineries in Nova Scotia, how to contact them, hours of operation, and what protocols need to be followed during this time.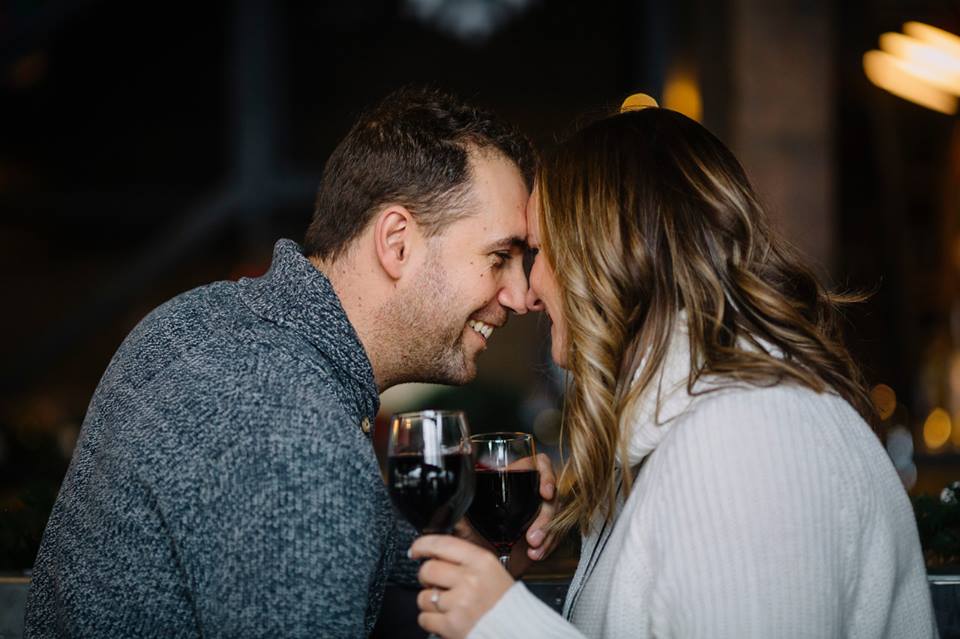 Consider a Patio or Balcony Garden
Spring is gardening season.  Whether you have an expansive back yard or a just a balcony (like us) you can enjoy gardening – even if you've never gardened before! We tried our hand at container gardening last year and had so much fun with it! In fact, our apartment has acquired many new plant friends throughout the year, and I am loving how fresh it feels, even in the winter. Check out this blog post about our experience with container gardening.
Find the Lupins
Nova Scotia has beautiful wildflowers that start popping up all throughout the spring. One of our favourite times of year is when the lupins start to bloom. This ditches are full of pinks, purples, and whites of the lupins this time of year. We recommend taking a little road trip when you noticed they start to bloom and take some photos, make a bouquet, and thoroughly enjoy the season! 
Apple Blossoms
Speaking of flowers, spring is also the apple blossom season in the Annapolis Valley. This is WELL worth the drive to visit. Usually, there is an annual Apple Blossom Festival that goes for nearly a week. It's a huge celebration, with parades, contests, markets, and events that involve much of the Annapolis Valley. To keep an eye out for updates, check their website out periodically. 
Immerse Yourself in Music
We've already mentioned the music festival, but did you know that Nova Scotia also has a symphony? Throughout the year, they offer free concerts throughout the Halifax area (libraries, ferry terminals, etc) that are a joy to be a part of. They also are offering online concerts, and are still doing in person concerts as well! Check out their website for all the different events that are happening all season long! 
Get Artsy
If you're in the Annapolis Valley area, be sure to check out 7Arts in Greenwood. They offer all sorts of classes, lessons and workshops for artists – both seasoned and aspiring! You can find out what's happening by visiting their Facebook page or check out their website.
Dinner & A Show
Many restaurants in Nova Scotia offer live music throughout the week! For example, Obladee Wine Bar often has a great lineup of musicians that come through. Same with Paddy's Pub in Kentville, Durty Nellys in Halifax, or Heritage Brew in Yarmouth.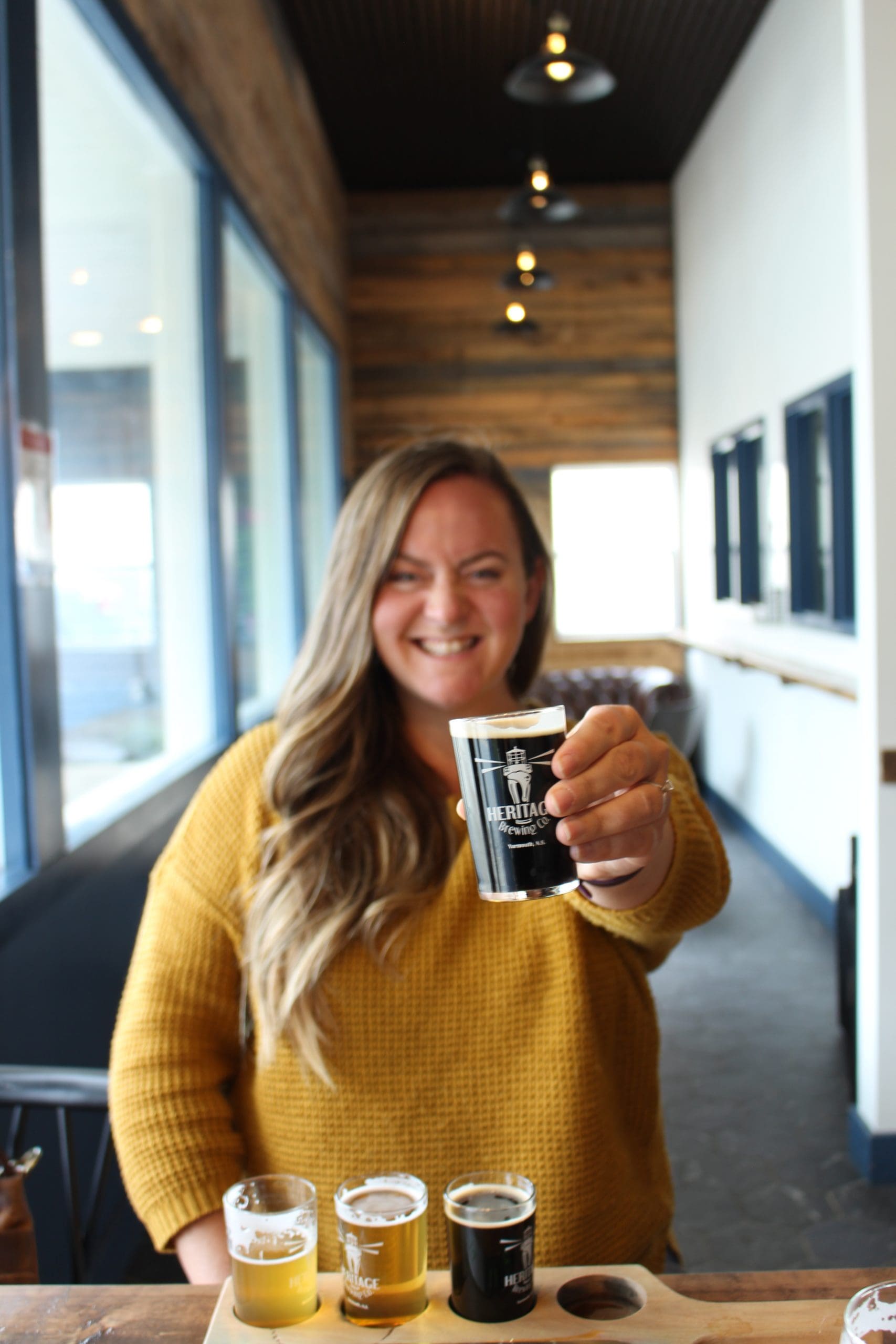 Go Puddle Jumping
Yes, this is going to be on the list because when you have puddles, it's important to enjoy them. Nova Scotia has some epic potholes (especially after winter is over), and they make the best puddles to jump in. So embrace your inner child. Get your hands on some rubber boots, and splash around in the many puddles that are abundant during this season!
These suggestions are just the tip of the iceberg, my friends! Many towns and counties throughout the province host festivals, events, or have something unique happening for everyone. A quick Google search of events in Halifax will bring up Discover Halifax and Eventbrite – both of which are excellent resources to see if anything fun or interesting is happening in your area. We love all the classes that are offered (like how to line dance, publish your first book, or how to avoid CRA audits for your small business) in Halifax! Halifax Public Libraries also often has events happening throughout the region depending on the library (just head to the "What's Happening" tab to see more). And who can forget about Cape Breton and all of the wonderful events that they have going on to celebrate their Celtic heritage? There are just too many wonderful opportunities to list! Needless to say, spring is a season that we thoroughly enjoy, no matter what the weather!
So what about you? What's missing from our Spring in Nova Scotia list?