Happy Hour with Dashboard Living
Waterfalls, Wine Glasses & Going Green for the Planet
Since inspiring others to "make better memories" and live life to the fullest is our mission, we thought it was high-time we started rounding up our favorite things from the week to share with you in the form of our weekly Happy Hour. 
"Avoiding danger is no safer in the long run than outright exposure. Life is either a daring adventure or nothing."

― Helen Keller
Hello Spring!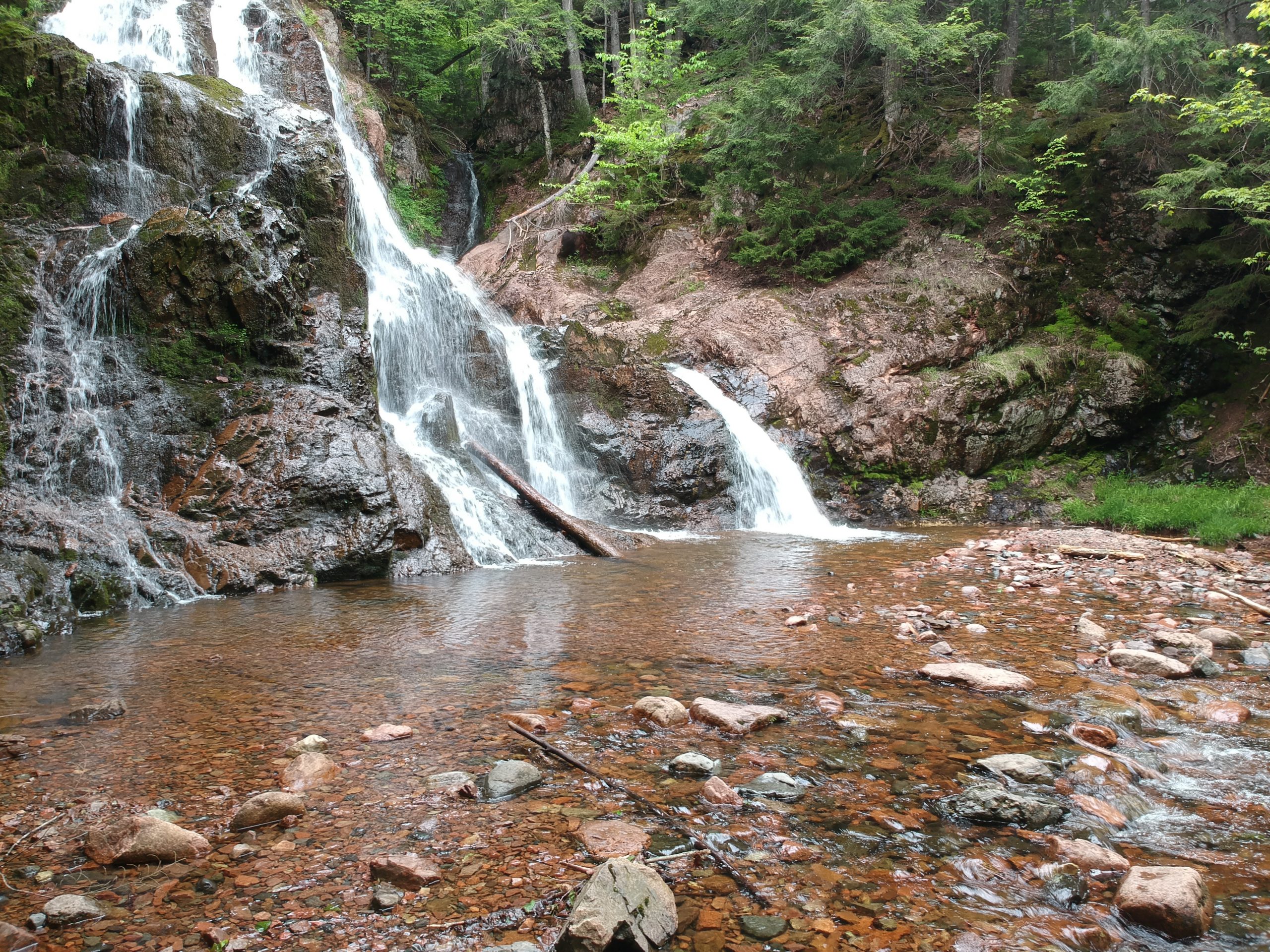 After spending the better part of the last year consuming the news (hello, there is a global pandemic after all) I have so much more clarity on how NOT to spend my time.  It's Spring here in Nova Scotia and we've been exploring new hiking trails, hunting waterfalls to marvel at and feeling especially grateful that we get to choose how we spend so much of our time.  
As I write this, Episode 1, of Happy Hour with Dashboard Living I'm also 1 week away from having my third knee surgery (yep).  Sure, I'm a little nervous (again) but I'm also looking forward to some EPIC adventures this summer once I'm recovered and I can't wait to share those with you.
OK, let's dive in to this week's favorites:
Happy Hour Cocktail
Dry Negroni
This is Brent's current favorite cocktail (not mine, but I still enjoy them) and it's simple to make at home.
RECIPE:
1 oz Gin

1 oz dry Vermouth

1 oz Campari bitters

Lemon to garnish
Stir with ice for 20-30 seconds. Strain into a coupe glass. Garnish with lemon peel.  If you're looking for more simple cocktails to make at home, click right here friends.
Adventures to Inspire Your Weekend
We hiked the Pugwash Estuary Trail and it was just lovely!  This is an easy trail that's accessible to anyone with the ability to walk.  It is however, a single track, and was muddy so wear appropriate footwear to keep your toes happy.
Pro Tip: Go in a counterclockwise direction and pack a snack (or a beverage) to enjoy on the bench overlooking the water near the end of your hike.  
Wentworth Falls, also known as Higgins Falls or Sylvia Falls, is a short 400m walk from the highway and worth every step.  It's easy to access and spectacular this time of year.  Check out this kick-ass drone footage of the falls (directions can also be found here).
We just published this blog to help you love the forgotten season.
Food & Booze We're Loving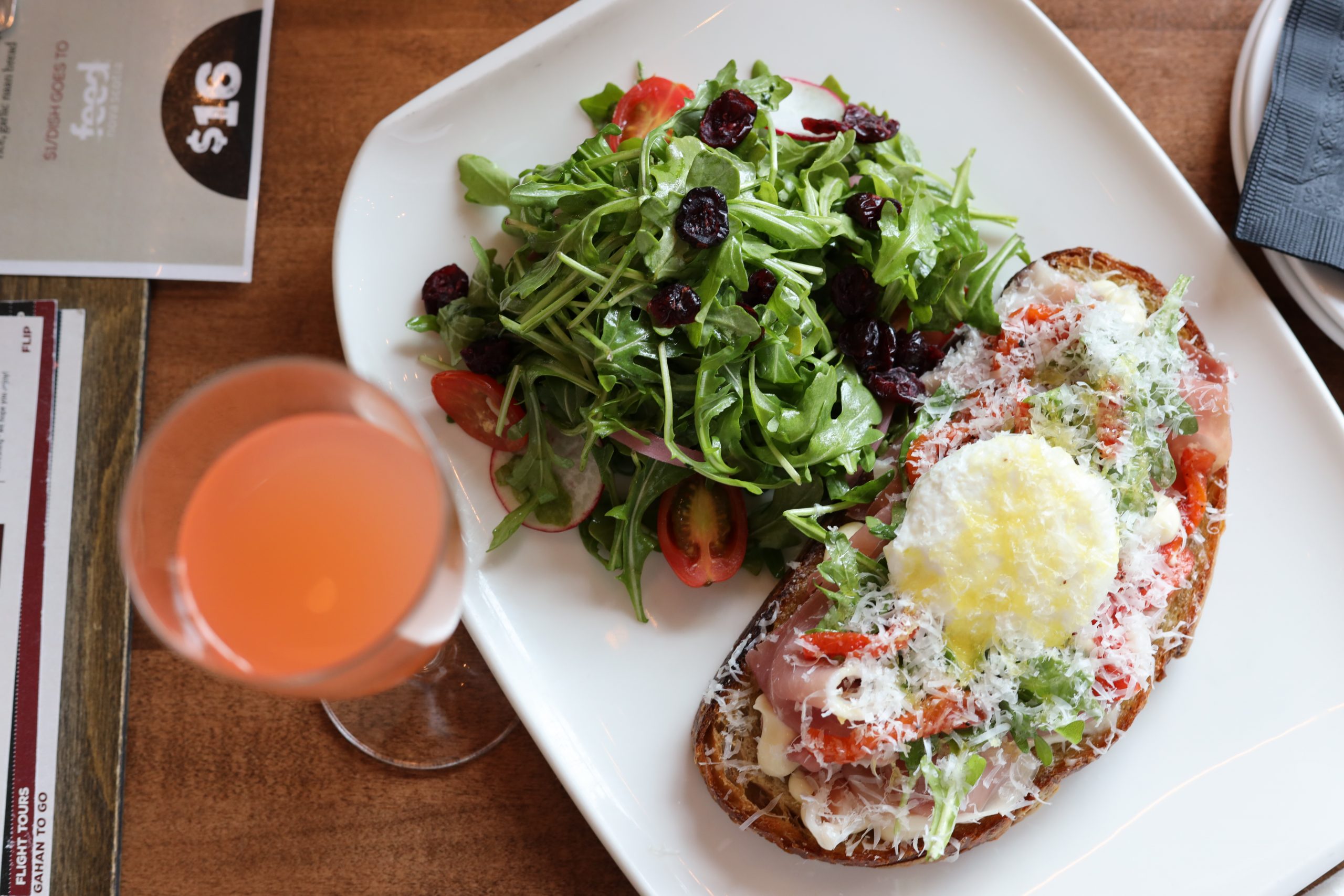 We ate at Gahan and sampled their brand new brunch menu.  Run, don't walk.  Their new Chef, Dave, is killin' it in the kitchen.  I recommend the sourdough toast!  It's pictured here 😉
I'm still obsessed with Libra!  It's a non-alcoholic craft beer by Upstreet Brewery.  No, I'm not "dry", but I am working on some goals and too much craft beer doesn't lend itself to those.  So, my strategy has been to supplement Libra and it's been awesome.  It's only 30 calories per can and tastes amazing.
Rapid Fire Favorites & Finds
We're currently listening to The Cooltrane Quartet (listen on Spotify here) and can't stop!  We actually heard this playlist at a restaurant and had to ask the server who it was.  Trust me,  you'll love it.
I just finished "Behind Her Eyes" (the book) and then watched the series on Netflix.  Spoiler alert, the book was much better than the show so I'd highly recommend reading it.
I am living for these sustainable alternatives to make-up remover pads.  I've been working HARD on my skincare routine but feeling guilty about how much waste I'm producing so I just made the switch and feel much better about it.
As much as I hate to admit it, I've also been using (and loving) stemless wine glasses.  I never thought I'd see the day, but I do!  I am, however, very picky about the size and shape.  They have to be tall and slim with a distinct edge at the wine line.  I know, that's weird, but it's what I love!
We've been binge watching RuPaul's Drag Race and gagging over it (if you watch, you'll get the "gag" reference).  We're way behind (there are 12 seasons) but we're loving it.
Love Notes to Leave You With
I hope you've enjoyed this first edition of Happy Hour.  This weekly post is meant to share things we are loving at the moment.  None of this is sponsored (I know I'll get questions from the keyboard warriors).  We are simply sharing things that we've experienced (and enjoyed), great finds of the week, and other things we're taking inspiration from.
The goal is simple, help you live life to the fullest and make better memories.  As I started writing I realized, this list could get long.  There are a lot of things I come across in a week that I love!  It's actually been a great exercise in gratitude.
So tell me, are you into this?  Do you find this helpful?  What would you like to see?  This post is for you, so leave me a comment and let me know.