16 Nova Scotia Day Trips From Halifax
So you're looking for a day trips from Halifax. Well you're in luck: we've created a list of different Nova Scotia day trips for anyone to enjoy! We've broken it up by regions all within a 90 minute drive from Halifax, Nova Scotia. So whether you're looking for adventure or prefer a slower paced wine tour, we've got you covered.
Northern Nova Scotia
Check out the Tidal Bore
In an hour's drive, you can find yourself river rafting on the tidal bore! It's an epic way to spend the day, enjoy the great outdoors, and experience the effects of the world's highest tides!  I've personally gone rafting with the Tidal Bore Rafting Resort more times than I can count, including in October!  I love it every time. If you need to "see it first", we made a video.  Check it out here.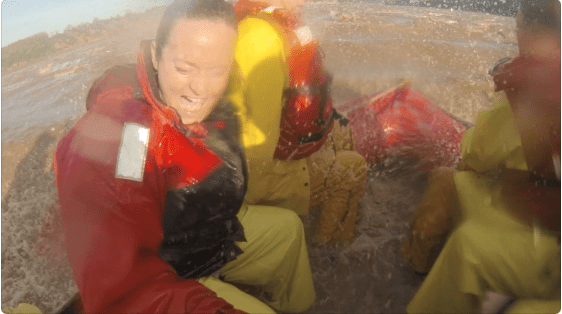 Climb Jacob's Ladder in Victoria Park
While the climb itself isn't going to take all day, exploring Victoria Park in Truro is certainly worth the hour trip from Halifax. Victoria Park also has a splash pad (great for all ages to enjoy), pool, tennis courts, and so much more. If you're a hiker, like me, there are hours of trails ready to explore and if fitness is your thing, they even have fitness stations and many, many sets of stairs throughout the 3,000 acre park.
Enjoy What Truro Has To Offer
If you're looking at Truro as a day trip, check out our earlier blog post here. We talk about how to make the most of exploring Truro, as well as keeping active! If you're a foodie and wanting to check out some recommendations, we also created a 2-day Foodie experience blog post. And of course, if you're looking for rest & relaxation, check out this blog post about all things R&R in Truro.  So really, that's 3 different day trips from Halifax for the price of one!
While you're in the Truro area, you'd be missing out if you didn't go and stop by Masstown Market (just outside Truro) for some grub and an all around great experience! We highly recommend it!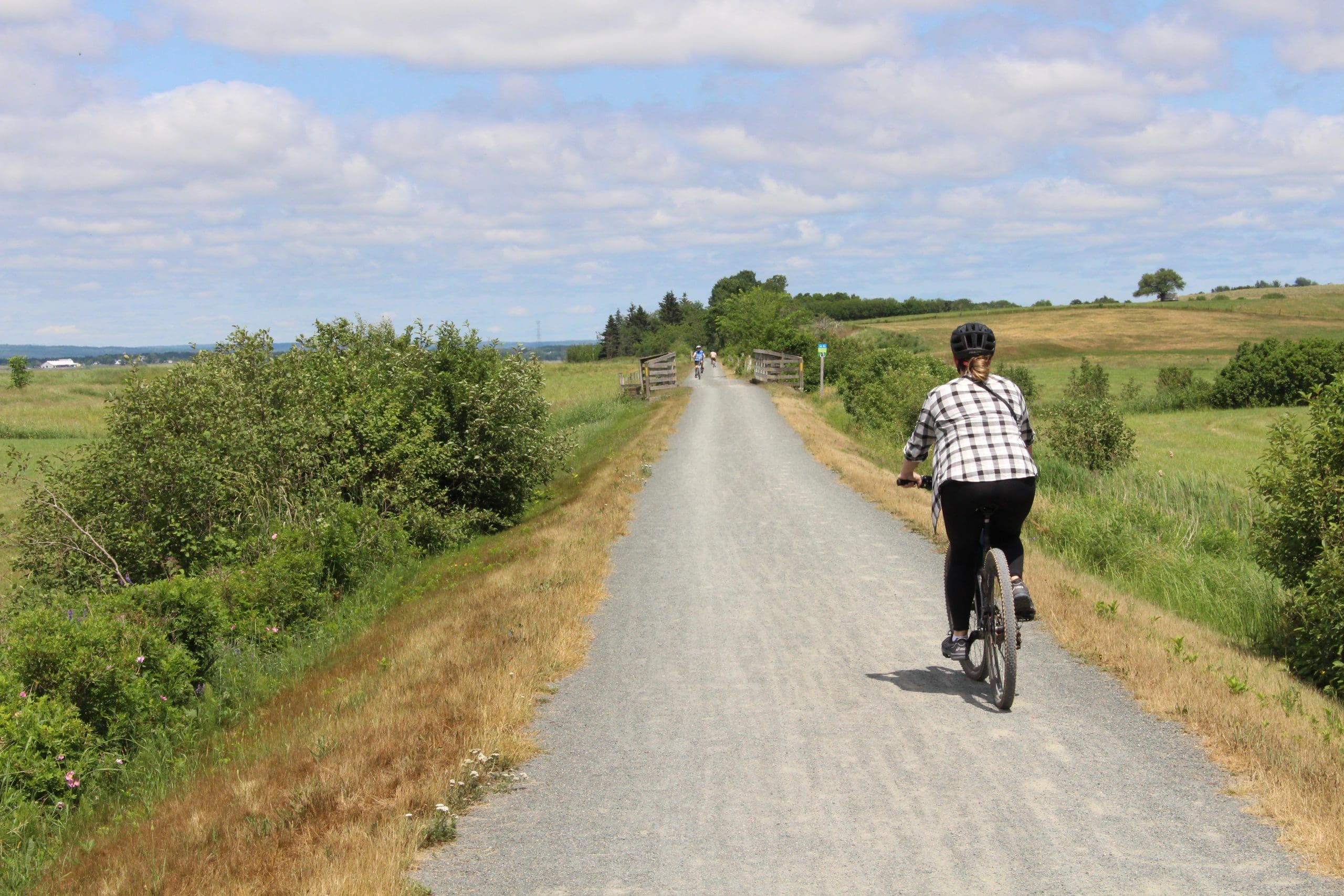 Shubenacadie Wildlife Preserve
We love animals just as much (if not more) than the next person, so the wildlife park (only 45 minutes from Halifax) is a great way to spend a day! Bring a picnic, or enjoy the seasonal canteen, get some ice cream and experience all there is to see and do at the park. They also have an extensive system of walking trails which is a great way to stretch your legs before heading back home! 
Eastern Shore
Taylor Head Provincial Park
Driving in the direction of Sheet Harbour, a 90 minute drive will deliver you to one of the most beautiful provincial parks in Nova Scotia. It's considered a "natural environment" park and is located on a peninsula that juts over 6 km into the Atlantic ocean! You can expect some wind, many trails in varying levels of accessibility and terrain, and gorgeous views & beaches. 
Pro Tip: I've hiked the entire trail system at Taylor's Head many times.  Doing the entire system is a big day (18km) but you can choose the loop section (only about 7km) or tackle the Bull Beach trail.  The loop is more popular but personally, I prefer the Bull Beach trail.
Visit Martinique Beach
Pack a picnic, grab your beach towel, and find the longest sandy beach in Nova Scotia! With over 5 kilometers of sandy beaches and lots of accessible trails, there's plenty of space to explore the area. There is also supervised swimming in the height of summer! It's only a 51 minute drive from Halifax. Pack a lunch and enjoy a perfect day trip.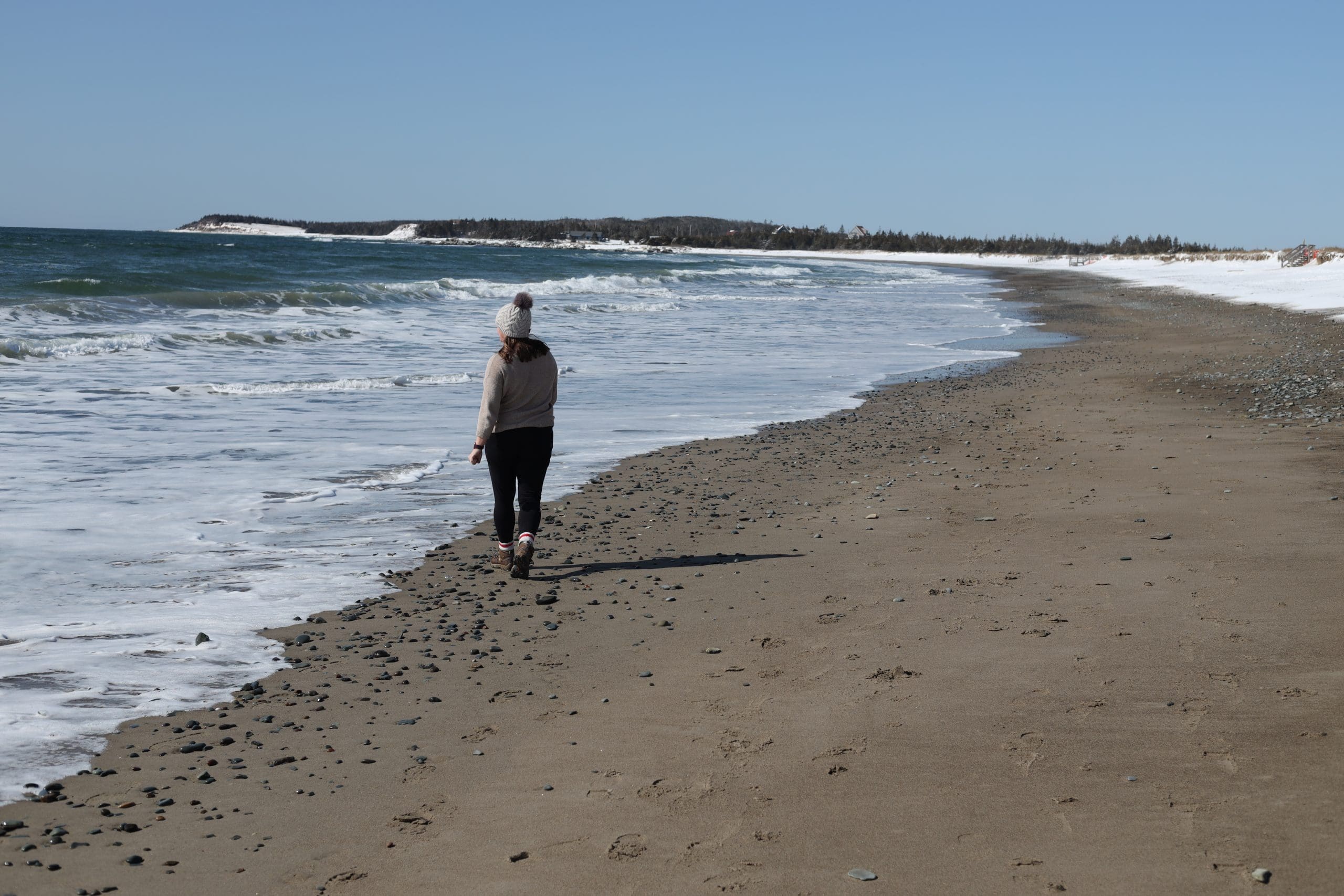 Windsor & the Annapolis Valley
The Annapolis Valley is only a 45 minute drive making the perfect location for day trips from Halifax.  It's oozing with things to do and see.  From award-winning wine, to secret hiking trails to concrete villages, the valley has it all.
OnTree Park
With 18 ropes courses, 50+ ziplines, and so much more, Ontree Park is a great spot for adventurers and families alike! We love that there are even wheelchair friendly courses and things to do, meaning that it's inclusive for many! Based in Windsor, it's less than an hour from Halifax. 
Head to Halls Harbour
Of course, one of the biggest hits of the Annapolis Valley is Halls Harbour. They feature a lobster pound where you can go pick out your favourite lobster, have it cooked, and enjoy dinner on the deck overlooking the harbour. There is also a souvenir shop, and art shed filled with little trinkets and goodies (perfect for sending a taste of Nova Scotia to your friends and family out of province). While you're there you may as well check out….
Pro Tip: We wrote an entire Itinerary blog post on the Annapolis Valley.  Check that out here and start planning your day trip from Halifax.
Huntington's Point – The Fairy Houses
If you're looking for hidden gems, this place is it! Just down the road from the ever-famous Halls Harbour is a little-known area called Huntington's Point. There, a cluster of tiny concrete cottages that have been painted vibrant colours are perched on a rocky beach, and have been visited by many over the years. You may have heard of Charles MacDonald (he was known for building concrete houses, and there is a museum in his honour in the Annapolis Valley). He was the architect of these little cottages, and they are truly a delight to see. There's a beautiful rocky beach (perfect for a bonfire) that is easily accessible. Fair warning though, there are no amenities here! 
Cheese, Wine and Views
Take a road trip through the Annapolis Valley. First, head just outside Port William and visit Fox Hill Cheese House. They make their own milk, cheese and gelato. Trust me, you're going to want to get a sample of everything. If you visit on a Thursday, there's a chance you'll get your hands on some of their famous cheese curds and chocolate milk. Then, continue down the road to Planter's Ridge Winery. It offers stunning views, delicious wine, and a great selection! Grab a bottle of your favourite red, and hit the road. You'll find yourself at what is affectionately known as The Lookoff. There, you can park, enjoy some cheese and wine, and take in the breathtaking views of the Annapolis Valley. From Halifax to The Lookoff is about an hour and a quarter, giving you plenty of time to enjoy the scenery on the way. 
Explore Windsor
Windsor is known for Ontree Park and the ski hill at Martock. But there is so much more to do in Windsor! There are plenty of eateries, cafes (including a Just Us! Coffee shop), and pubs. They have beautiful trails, as well as several historic sites (like the Fort Edward Historic Site). But one of the most surprising things we found in Windsor is the Trecothic Creek & Windsor Railway open air museum. Open sporadically throughout the summer (check out their website for hours), they have a small railway system that you can ride. They showcased different types of locomotives by putting them to work as they pull the train around! Entrance is by donation, and it's a perfect spot to enjoy a picnic and marvel at this hidden gem! 
Check out Gaspereau
If wine is your thing, and you're craving a change of scenery, the Gaspereau Valley is calling your name. With many wineries throughout the area (like Lucketts Vineyard, L'Acadie Vineyards and more), it's a haven for wine enthusiasts. And if you visit in the summer, be sure to lazily cruise down the Gaspereau river on an inner tube. We promise, it's the best way to spend a summer day!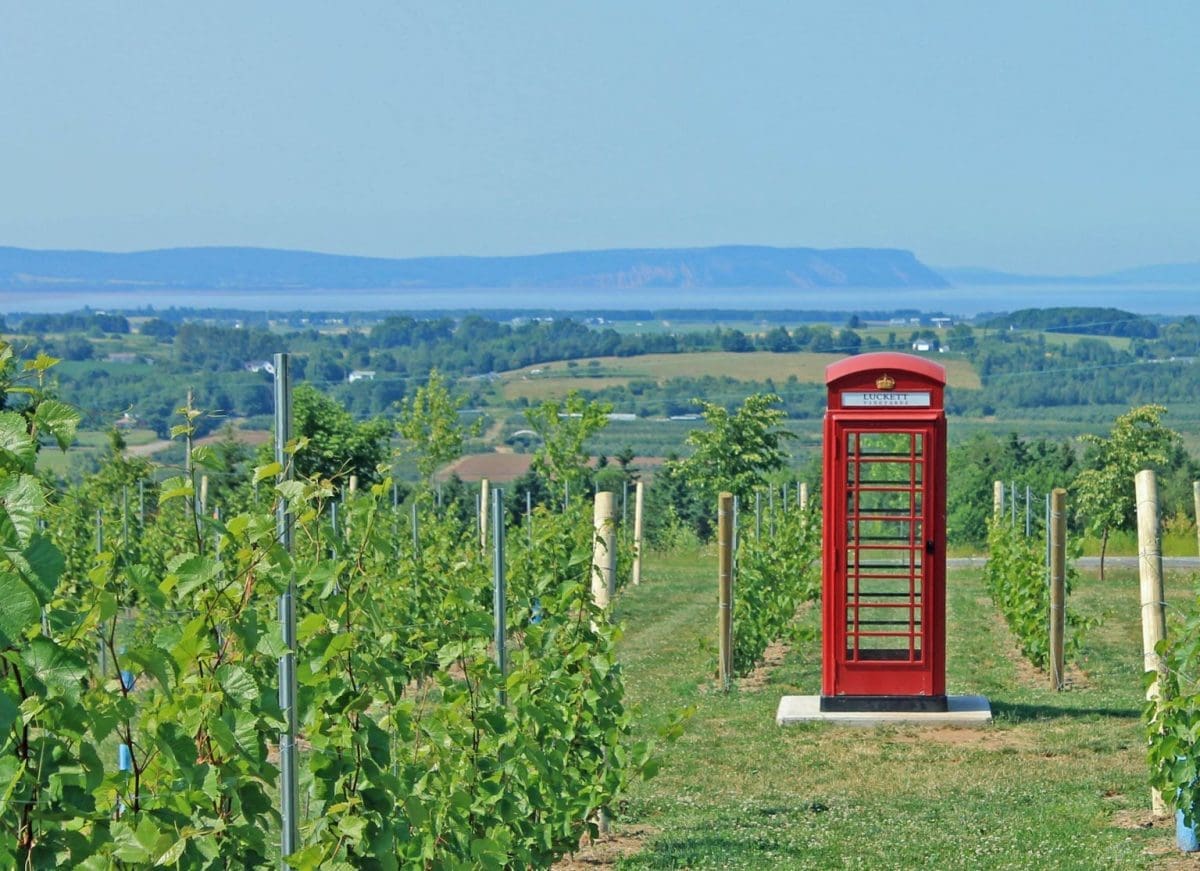 South Shore
See the South Shore
Obviously, the south shore of Nova Scotia is a huge highlight of our beautiful province. With many beaches, quaint seaside towns, lighthouses, and much, much more, it's obviously a great way to spend a day off. We have spent a lot of time checking out all the nooks and crannies of the south shore, and we have actually created a blog post about it (you can find it here). Quick reminder, though. Not everything  on the South Shore is within 90 mins of Halifax. Be sure to check your maps before venturing out on day trips from Halifax (unless you plan to make it an overnighter).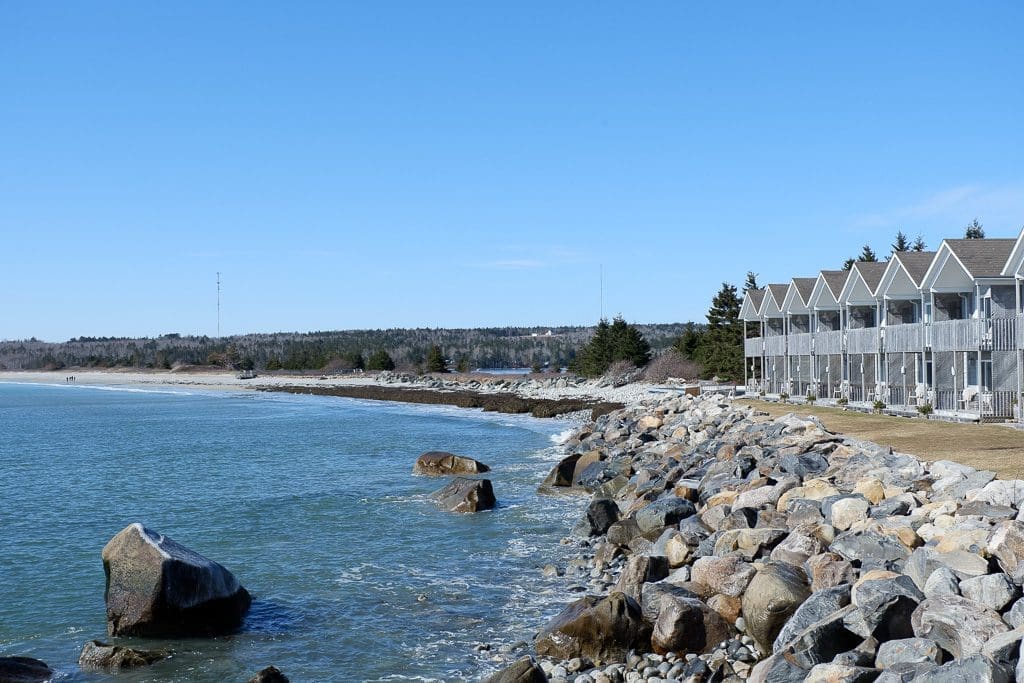 Drive the Lighthouse Route
Have you even been to Nova Scotia if you haven't seen Peggy's Cove? Peggy's Cove is located on the aptly named "Lighthouse Route", which follows the coastline of the South Shore. It offers stunning views of the Atlantic Ocean, with stops in quaint seaside towns, and provides of the most iconic Nova Scotian foods.
Take the scenic route down to Lunenburg, and, if you're feeling tired of the drive, the main highway on the way back. It's a great way to spend a Saturday. Take the time to stop at anything that catches your eye along the way – you'll be surprised what you may discover!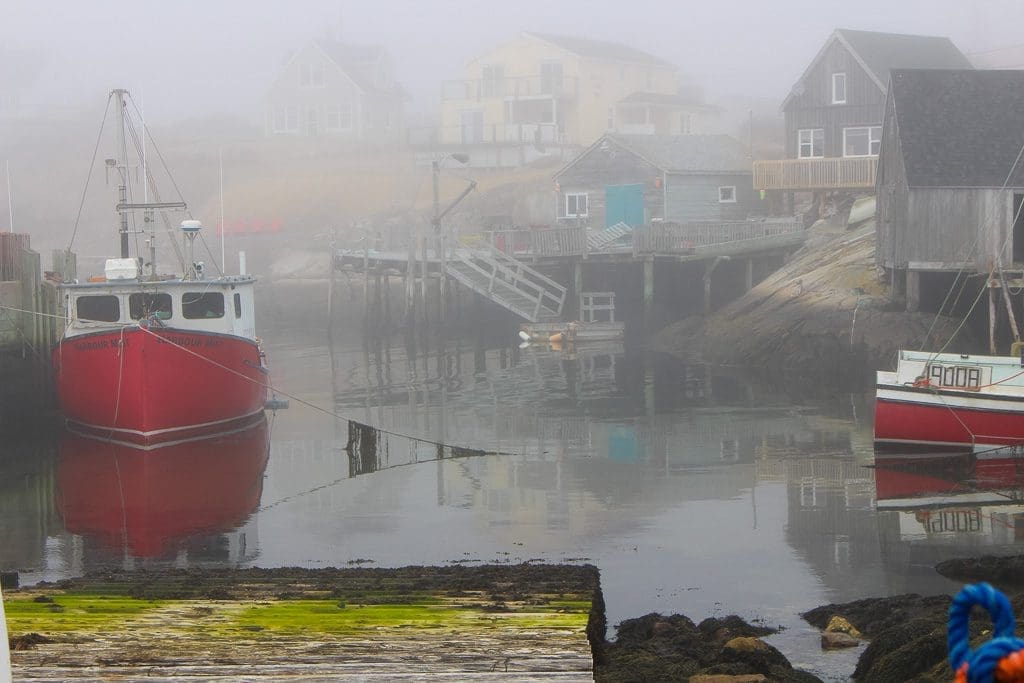 The Ovens
90 minutes from Halifax you'll find The Ovens Natural Park. It's a unique spot with a great atmosphere. There are trails along the cliffs that face Lunenburg's direction (sort of), and there are magnificent caves that have been made accessible. When inside, the waves sound like a canon – it really is something worth seeing (and hearing)! They have a restaurant, as well as a canteen, picnic tables, and bathroom facilities. If you're loving it so much you don't want to leave, you don't have to. There are camping sites there as well!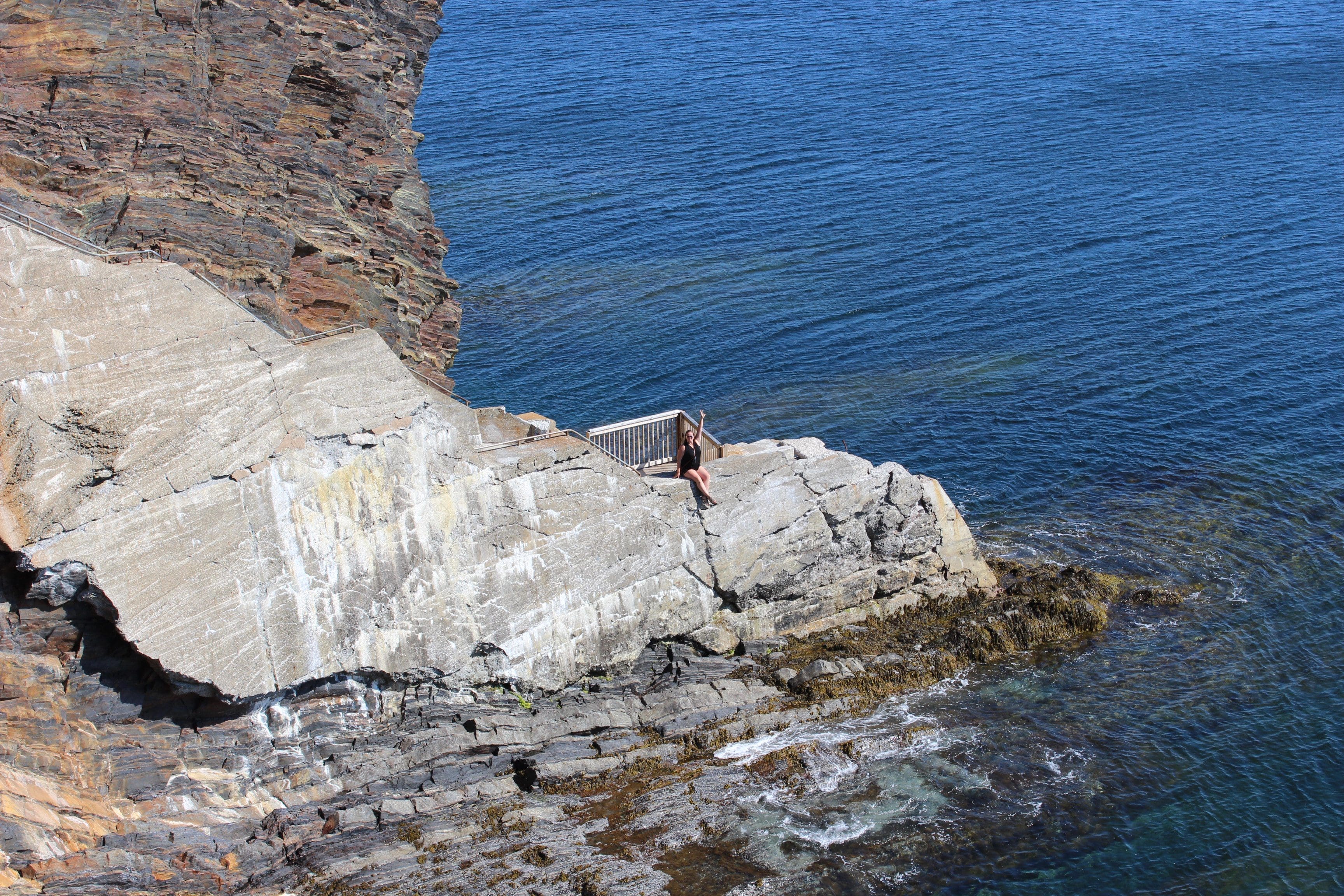 Visit Tancook Island
Tancook Island hasn't been seen by enough people.  It's like stepping back in time. We love Big Tancook Island (in fact, we wrote a Ultimate Guide about it), and recommend it to anyone and everyone! It's a great day trip as it's easily within driving distance of Halifax, and you get to be on an island. We don't think it gets much better than that. 
Pro Tip: you can't bring a car to Tancook Island so it's only suitable for those capable of doing a fair amount of walking.  You can, however, bring your bike (or rent one on the island).
There are so many things to do in Nova Scotia, and you'll always find something unique and interesting around each bend in the road. With Nova Scotia being a smaller province, a short 90 minute can take you to many different places. Can we suggest making a day trip from Halifax bucket list for this year? We love doing these, and always see so many new things! It's a great way to reconnect with yourself or your travelling buddy and explore your own backyard.
Tell about your 

favourite

 day trips from Halifax? Drop it below in the comments!