NOVA SCOTIA SOUTH SHORE TRAVEL GUIDE
We spend a ton of time talking about, promoting and advocating for our home province of Nova Scotia.  It's lovely and you should totally visit and explore.  But when we get asked the question, "What's your favorite part of Nova Scotia" the answer is always the South Shore.  Don't mistake us – that doesn't mean we don't adore the rest of the province but there's something about South shore that's always drawn us and kept us coming back.  We could make a list of 100 things to do but for the sake of time, let's just start with 8 things to do on the South Shore of Nova Scotia.
Full transparency, we had to break this up into two parts.  So this, part one, will cover from Kejimkujik seaside adjunct all the way to Lunenburg.  In part two we'll cover from Port Mouton to Yarmouth!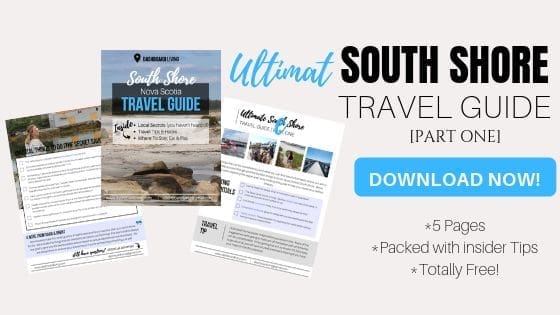 THINGS TO DO ON THE SOUTH SHORE OF NOVA SCOTIA
1.  Tour Historic Lunenburg
Trot In Time Horse & Buggy Tours
Touristy?  Yes.  Worth it?  Yes!  If there's one thing we've learned about visiting a new place (or even your own backyard) it's that there's nothing more valuable than starting with a tour.  Getting the history of the place you're in and having a guide show you what makes that place extra special is a great place to start.
Price: $30
Time: 45 minutes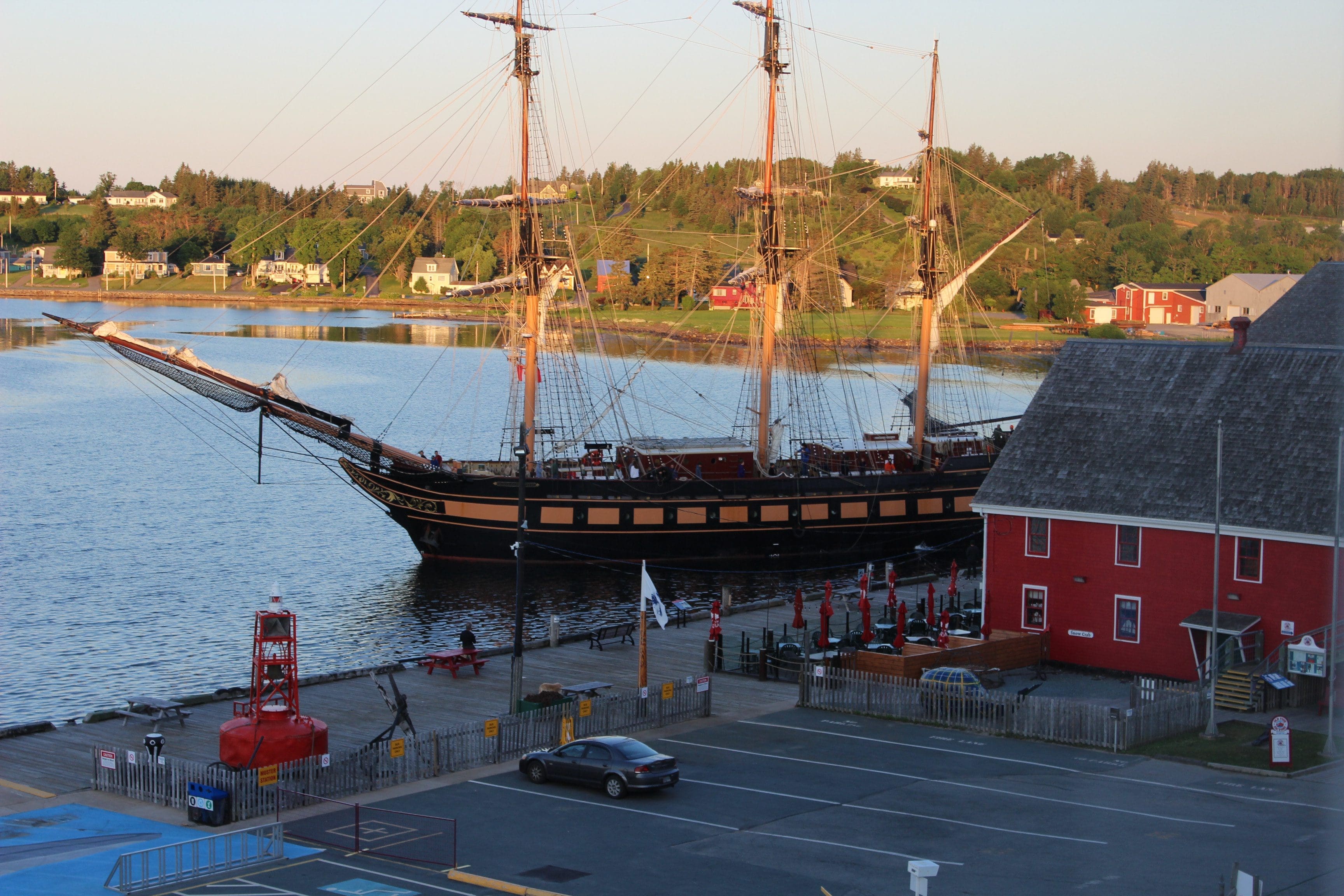 2.  Take a Distillery Tour (and Tasting)
I mean, we write about food and booze for a living so obviously we're including those options!  Ironworks is all about small batch premium spirits and it's a super cool place to visit.  Tastings are free but they also offer a tour which we'd highly recommend!  We also love visiting distilleries, breweries and wineries early in our trip so that we can stock up on local spirits to enjoy throughout our stay.
Price: $5-15 (depending on the season)
Time: self-paced.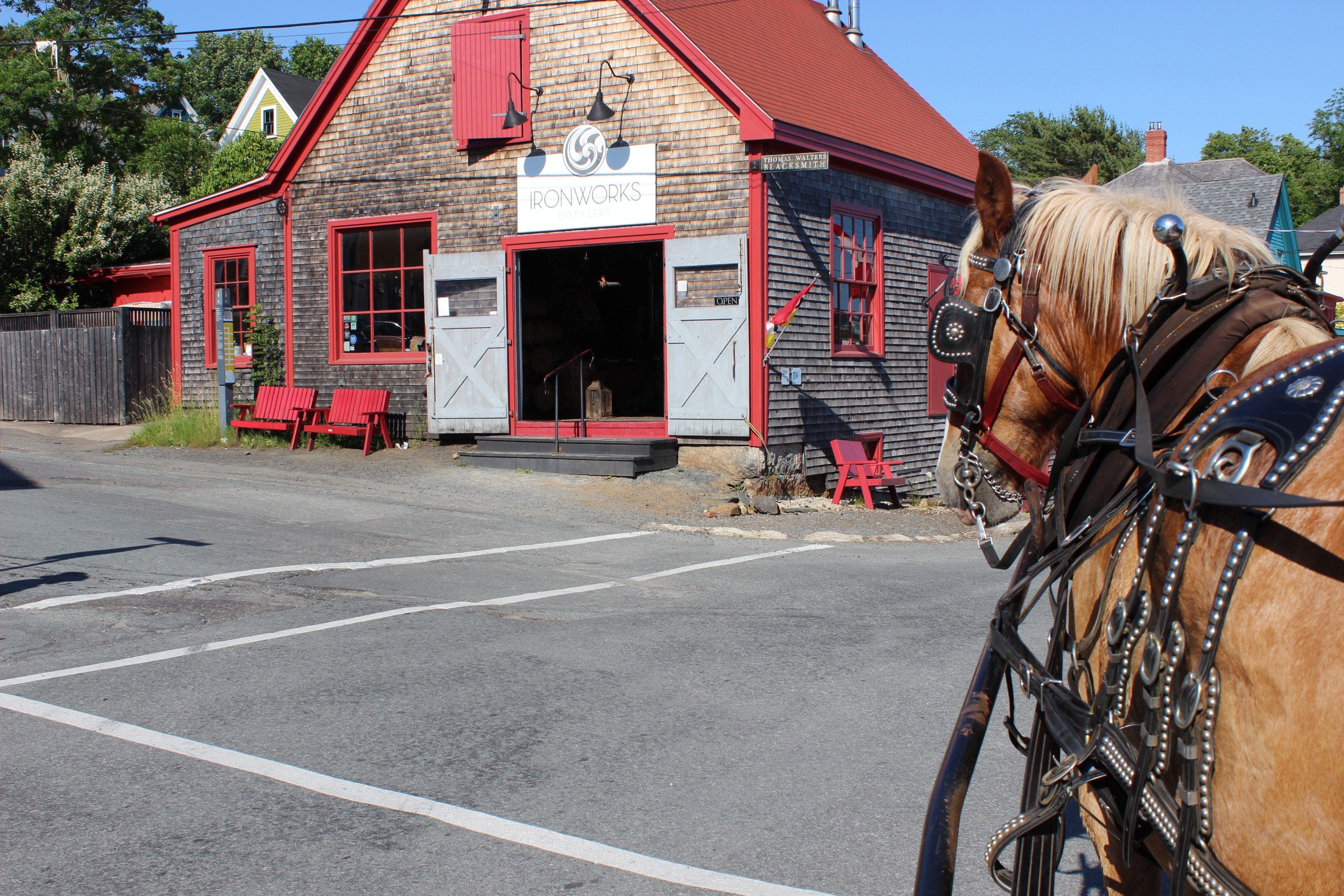 3.  Hike The Ovens Natural Park
This is a must-see and while we're hitting you with another well-known tourist attraction, we promise that these are worth your time!  The Ovens are a series of sea caves situated along a short (I think it's just 1km) hike.  There is some serious infrastructure here and you can actually travel down into many of the caves via concrete staircases for AMAZING photo ops.  You can also pan for gold down on the beach which is pretty neat (we've done this) and, for the more adventurous, there is camping on site!  As I'm fact checking on the website, I'm also noticing they have kayaking which would be incredible so that's next on our list!
Price: $10/adult
Time: 1-2 Hours
PRO TIP: You'll want to go at HIGH TIDE.  That's when the Ovens are at their most spectacular so make sure you look at a tide schedule before you arrive.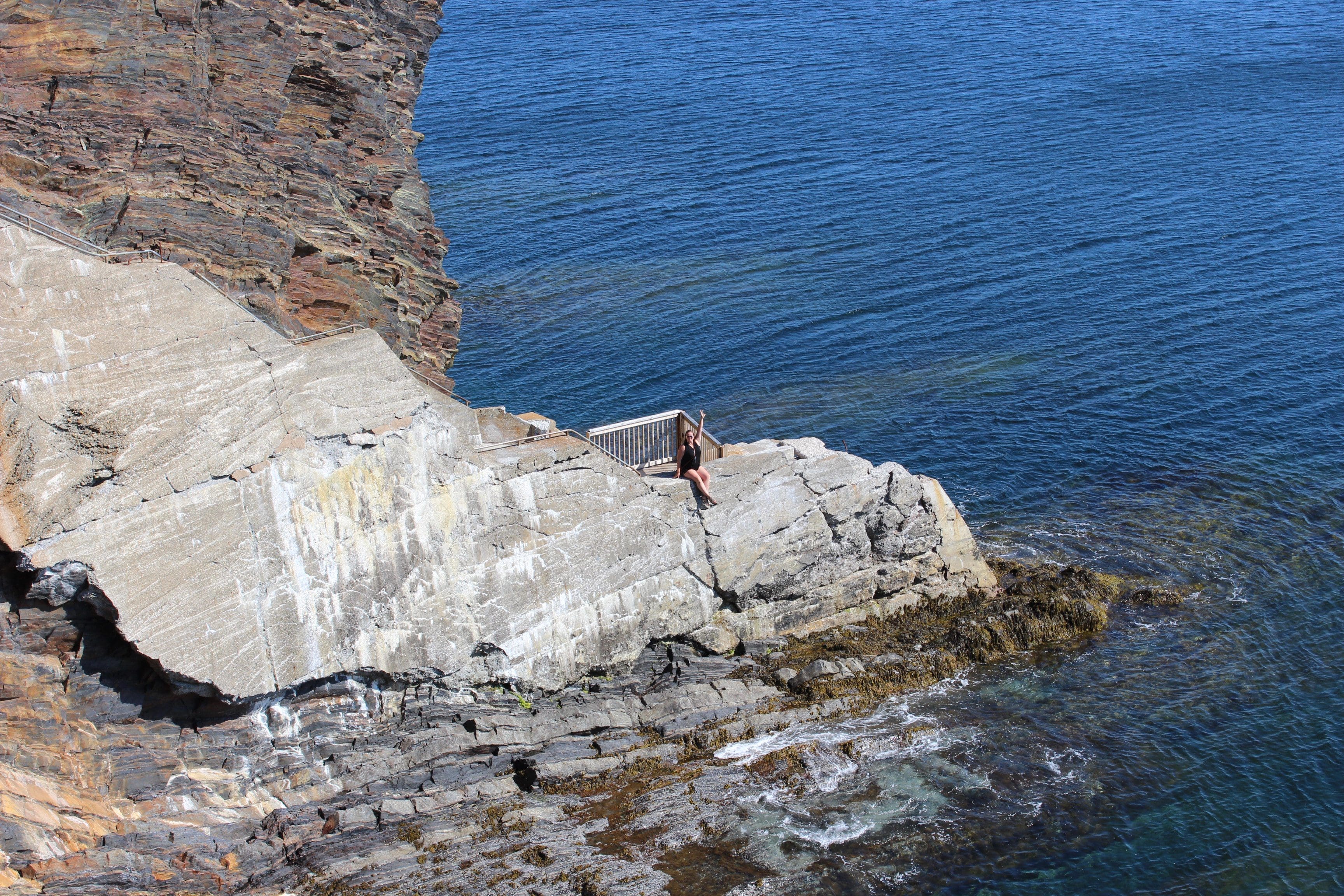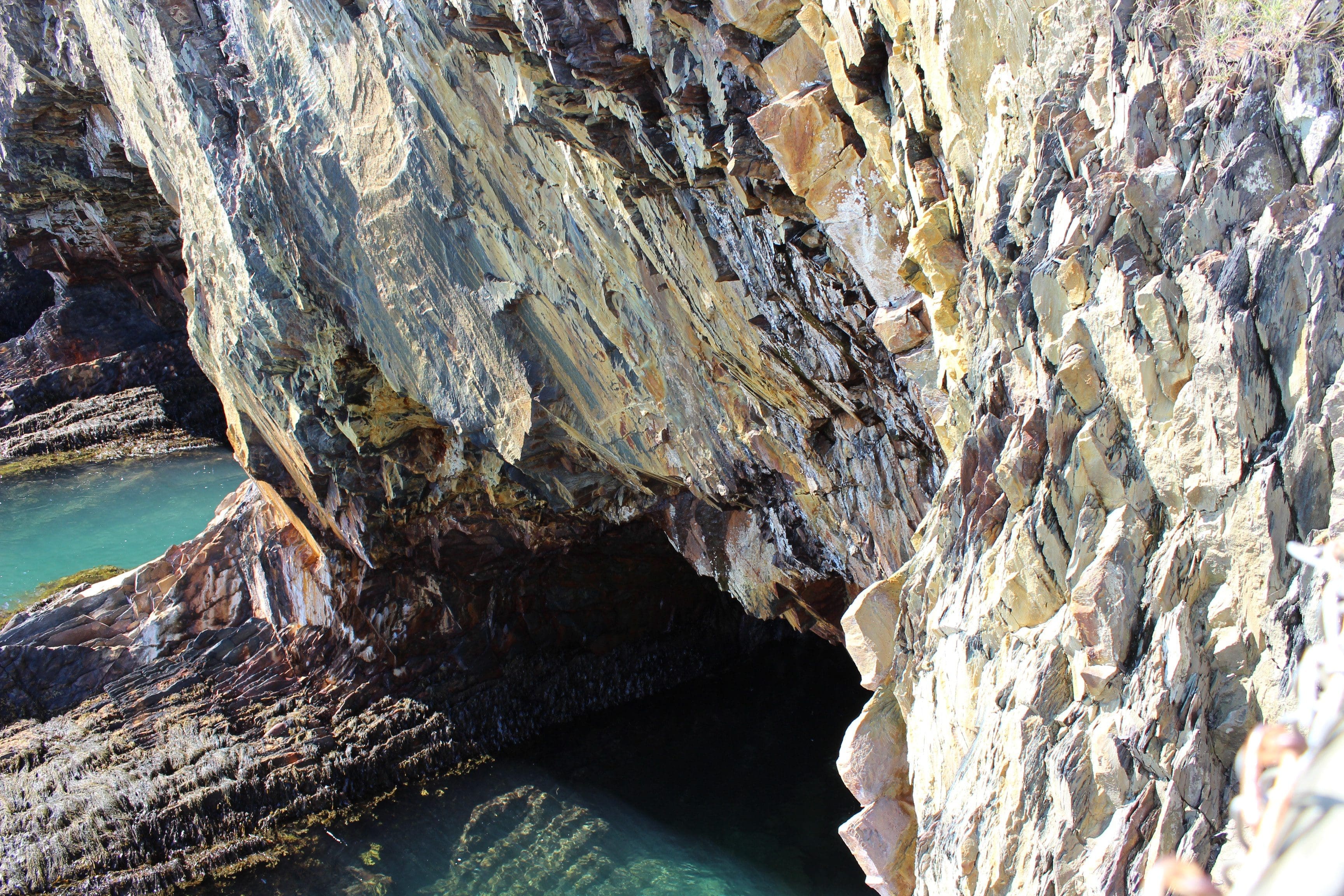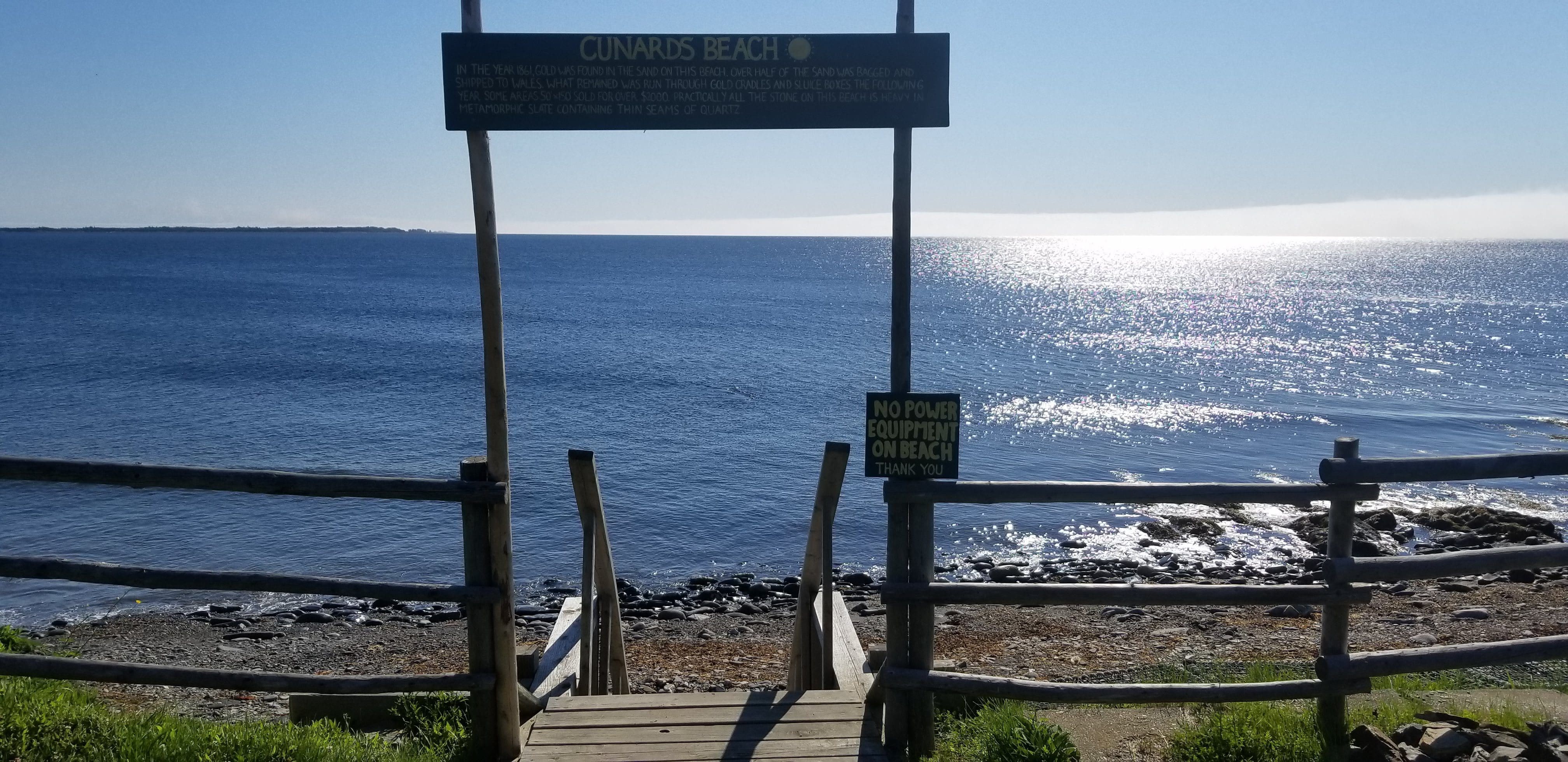 4.  Explore The Petite Riviere Loop
Now we're getting into the lesser known things to do and that's where this gets really exciting.  The Petite Riviere Loop starts in LaHave and winds through the LaHave and Petite Riviere area.  This is really it's own separate itinerary with 8 really unique stops including the Petite Riviere Vineyard, Painted Saltbox, Kayaking with Cape LaHave Adventures and more.  You'll need a day (at least) to complete this Loop with all the stops but you totally should!
Price: Varied: kayaking, eating at the bakery, the vineyard, etc all have fees attached but they're very reasonable.  The beaches, museum and various other elements are free of charge.
Time: Full Day (at least, we took 2)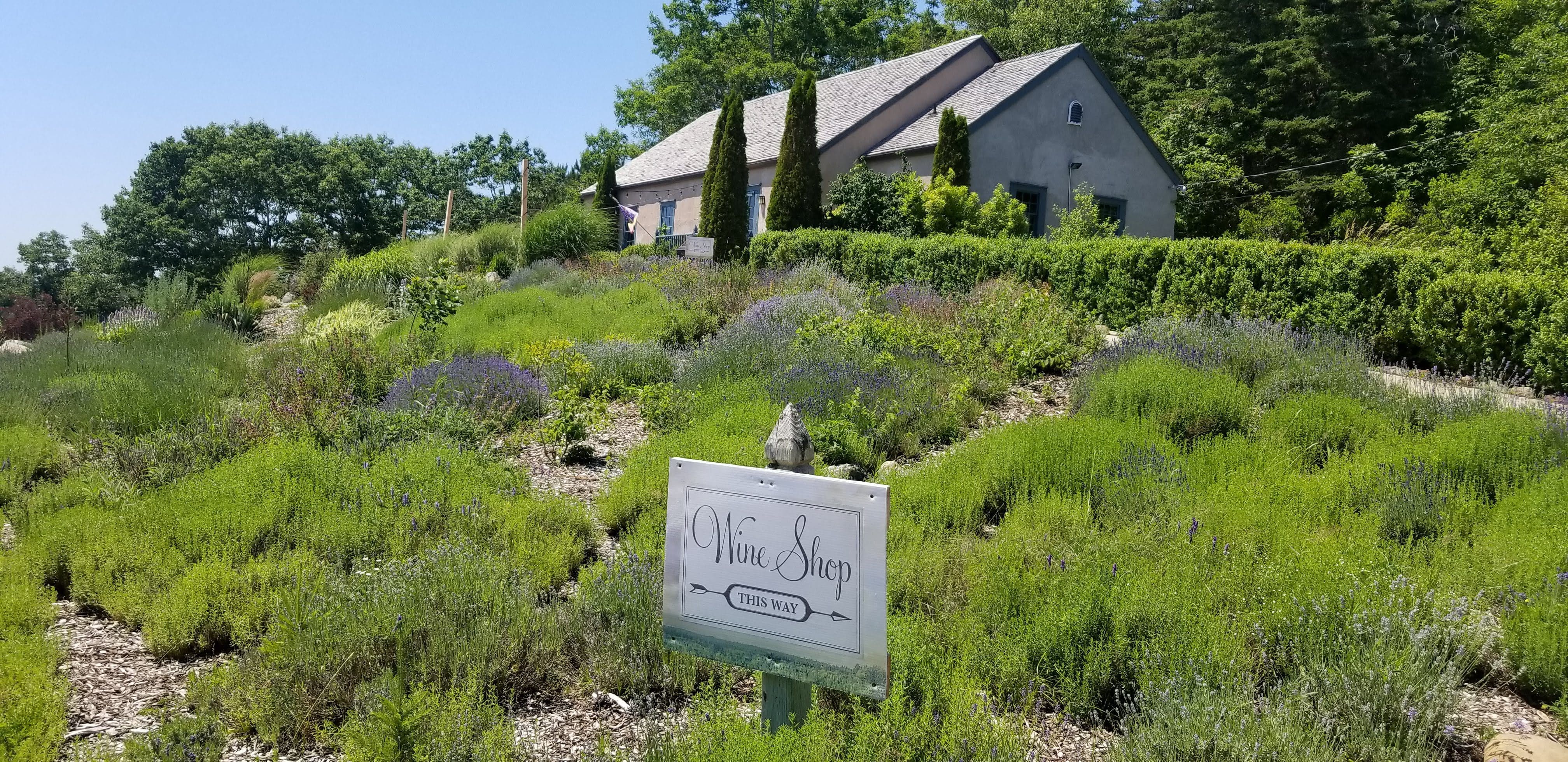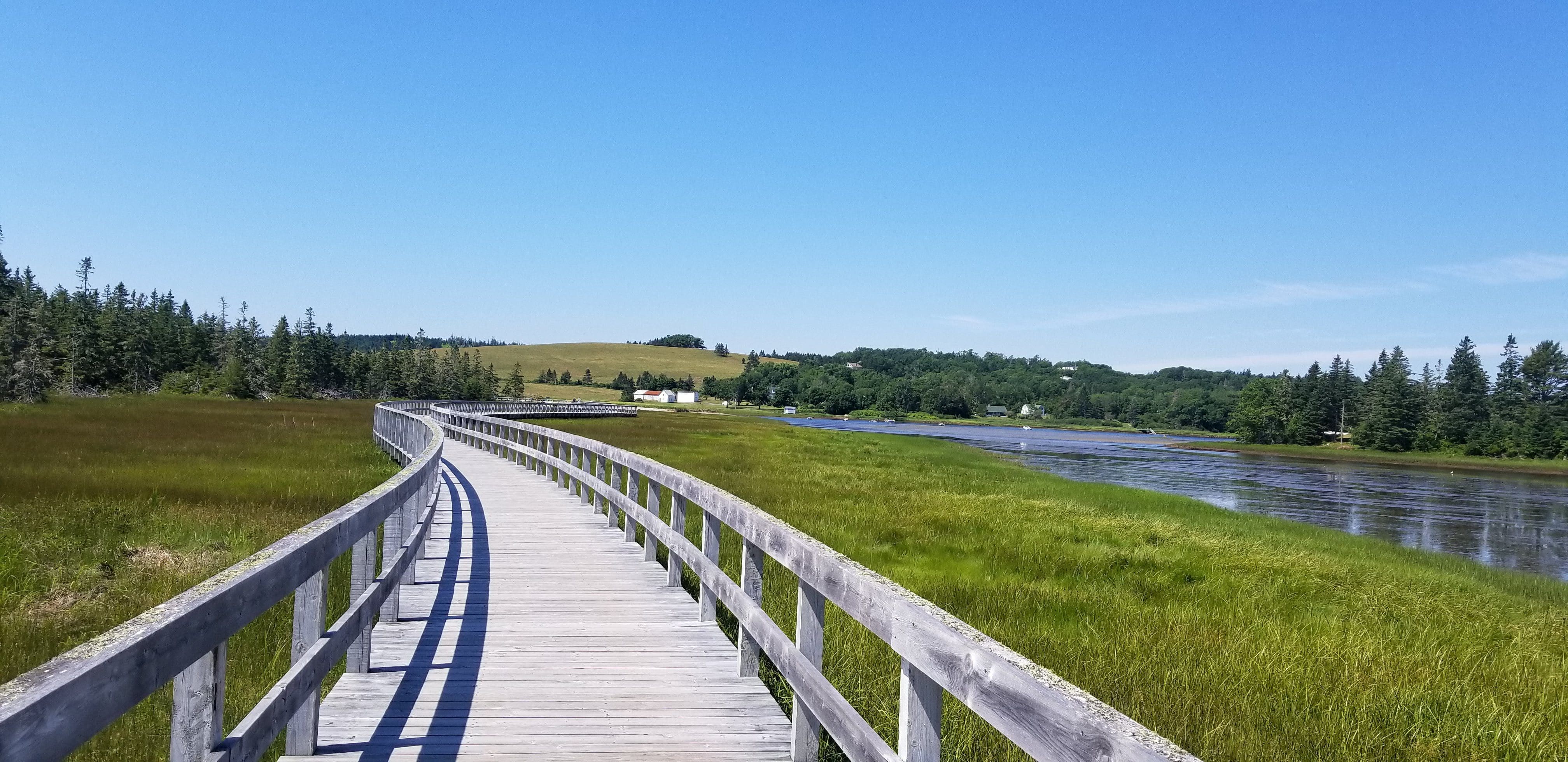 5.  Visit Western Head Lighthouse
Western Head Lighthouse is just outside of Liverpool and every time we visit, we make a point to spend some time here.  It's not a popular tourist attraction (which I love about it).  In fact, all the times we've been, we've never seen another person in the area.  Here's where I get to say things that official tourism boards can't say… ready?  I love jumping the wall and exploring the rocks (carefully of course, and not too close to the water).  I've been known to sit on the rocks and watch the waves crash for hours at Western Head!
Price: Free
Time: Self-Paced
PRO-TIP: Google maps lead you astray, so just follow the signs!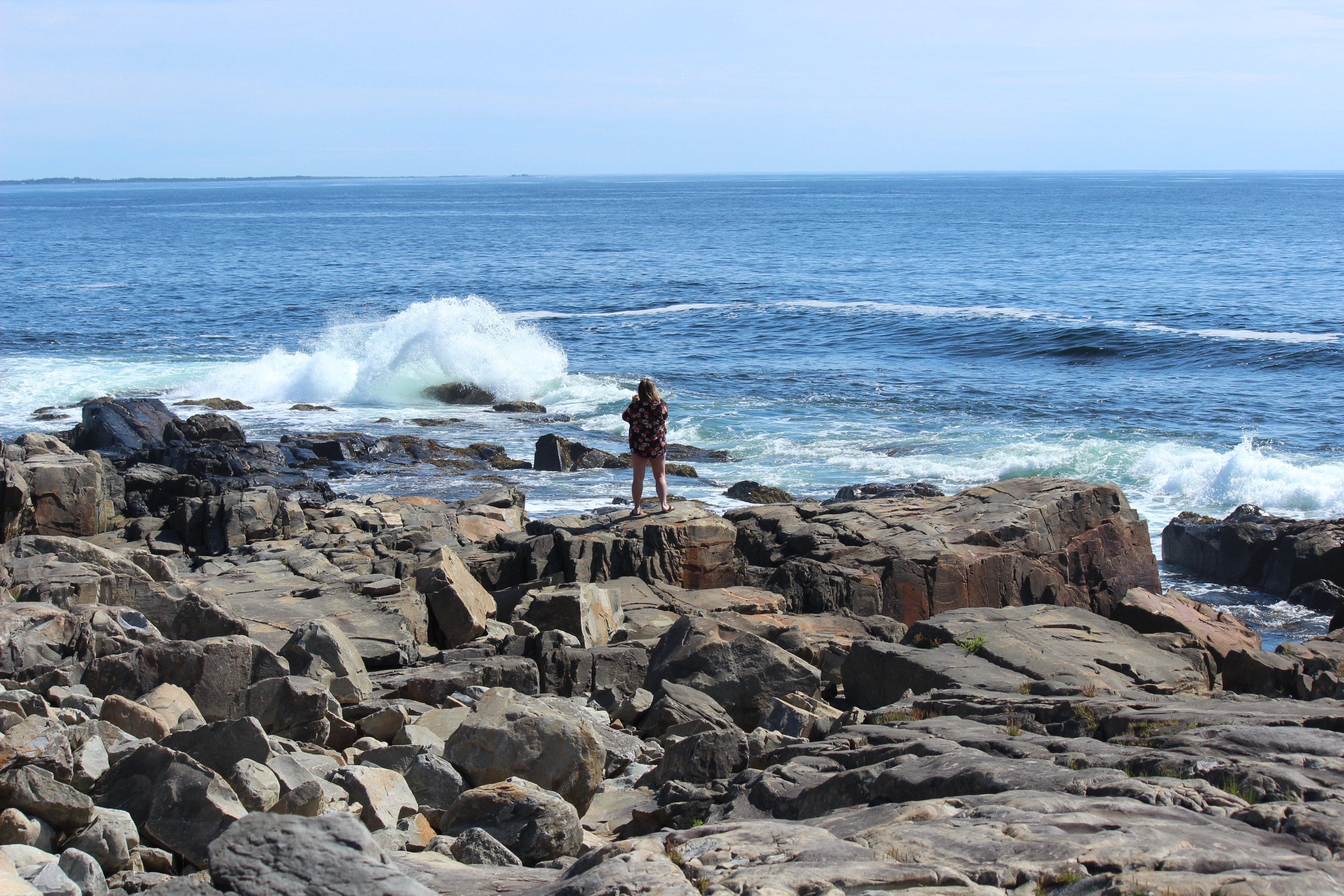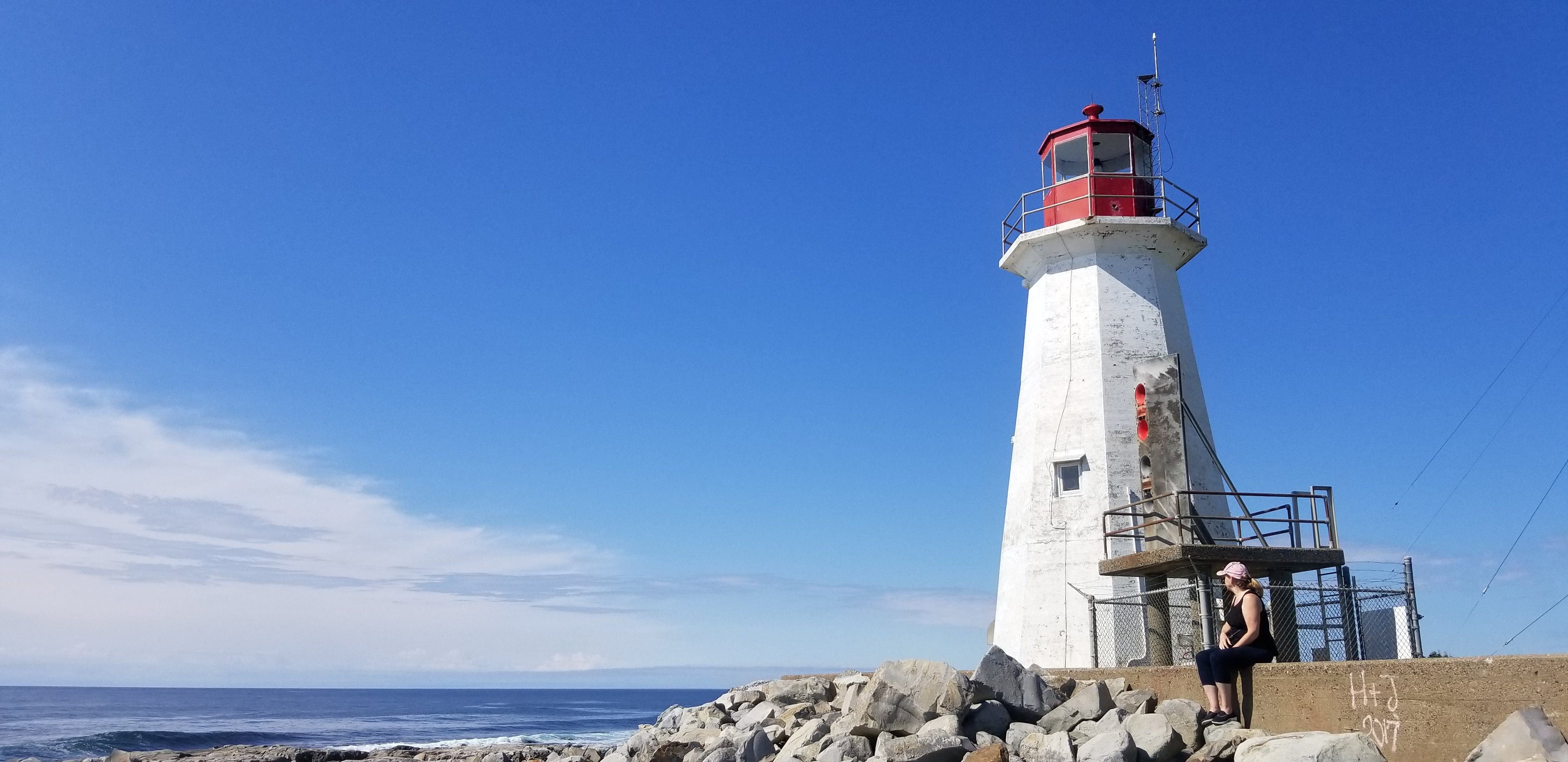 6.  Visit a Brewery
Located in Liverpool (OK, so we like Liverpool), Hell Bay is another one of our favorite hangouts when we're visiting.  They've often got really unique brews on tap and we love trying them all!  Do a tasting, sit on the patio and then take some bottles with you on your adventures.
Price:
Time: Self-Paced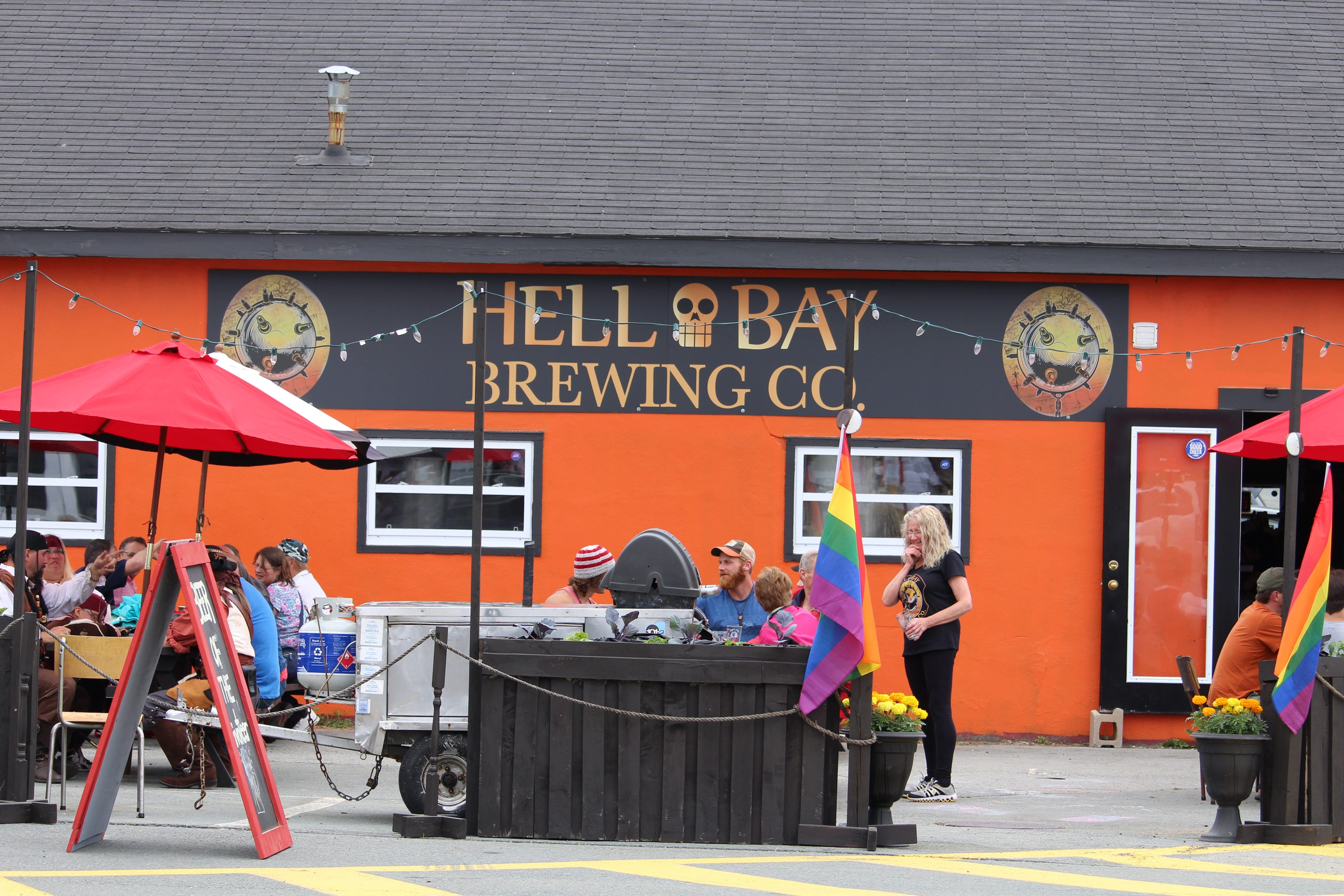 7.  Concrete Creations
Concrete Creations at Cosby's Garden Centre
If you're a long-time reader of our blog, you've heard of this but we're bringing it up again because it's amazing.  Concrete creations is found behind Cosby's Garden center.  You just park your car in the parking lot and head around back.  There's winding trail system (best guess it's about 1km) that's peppered with the most amazing sculptures you've likely ever seen.  We've been back 4 times now and Ivan, the artist, is always adding something new.  Bring your camera, and get ready to be amazed.
Price: By Donation
Time: 1 Hour (or less)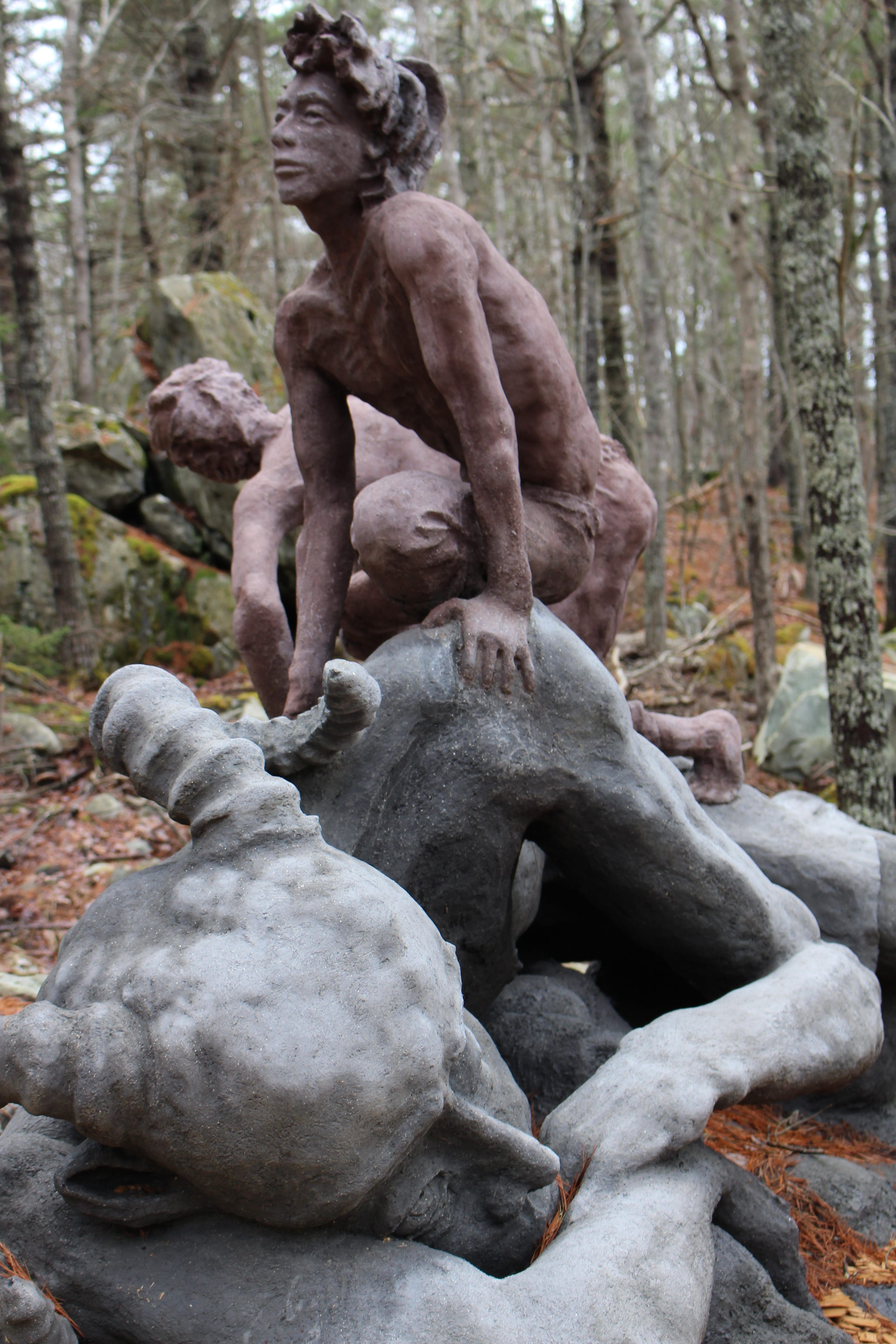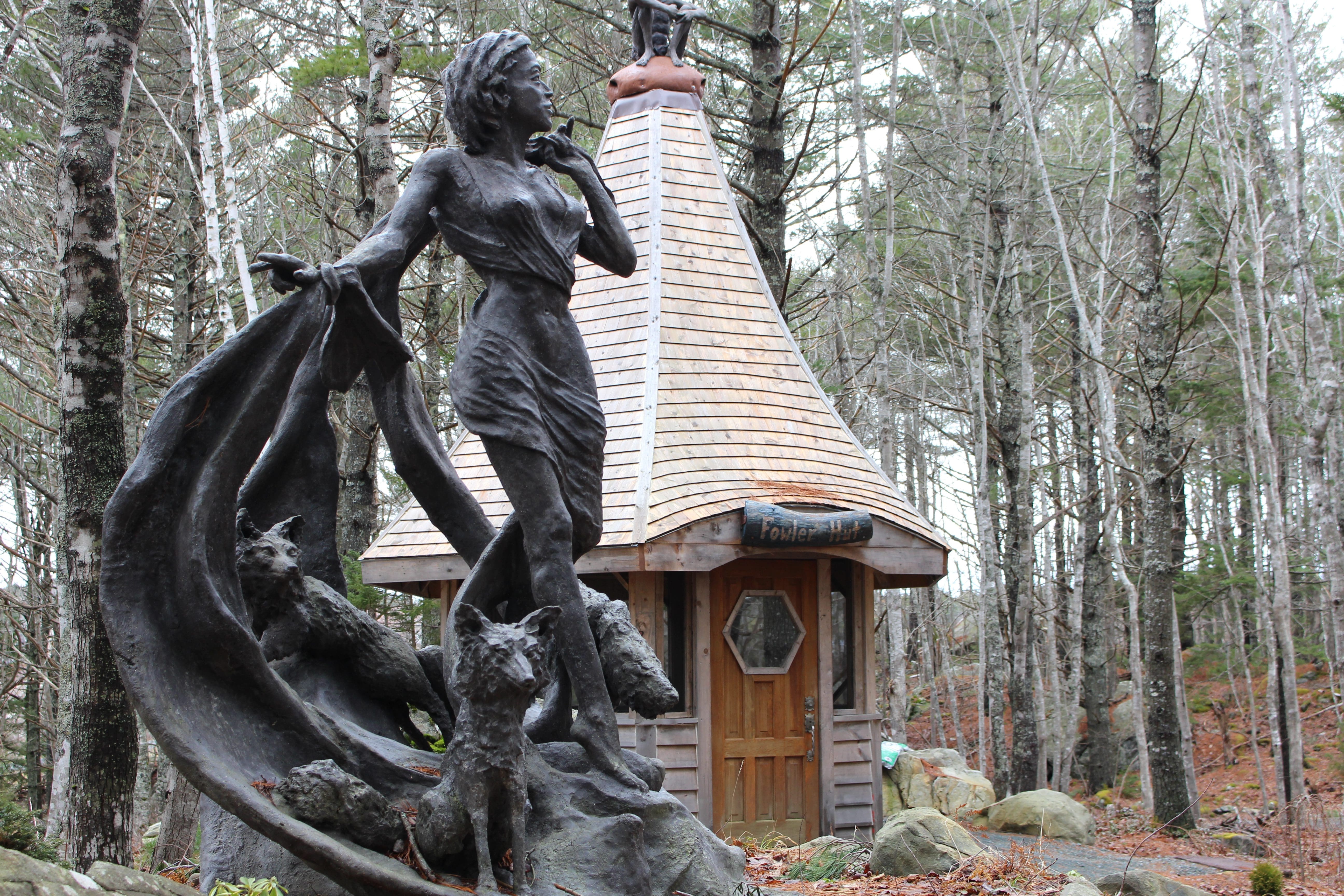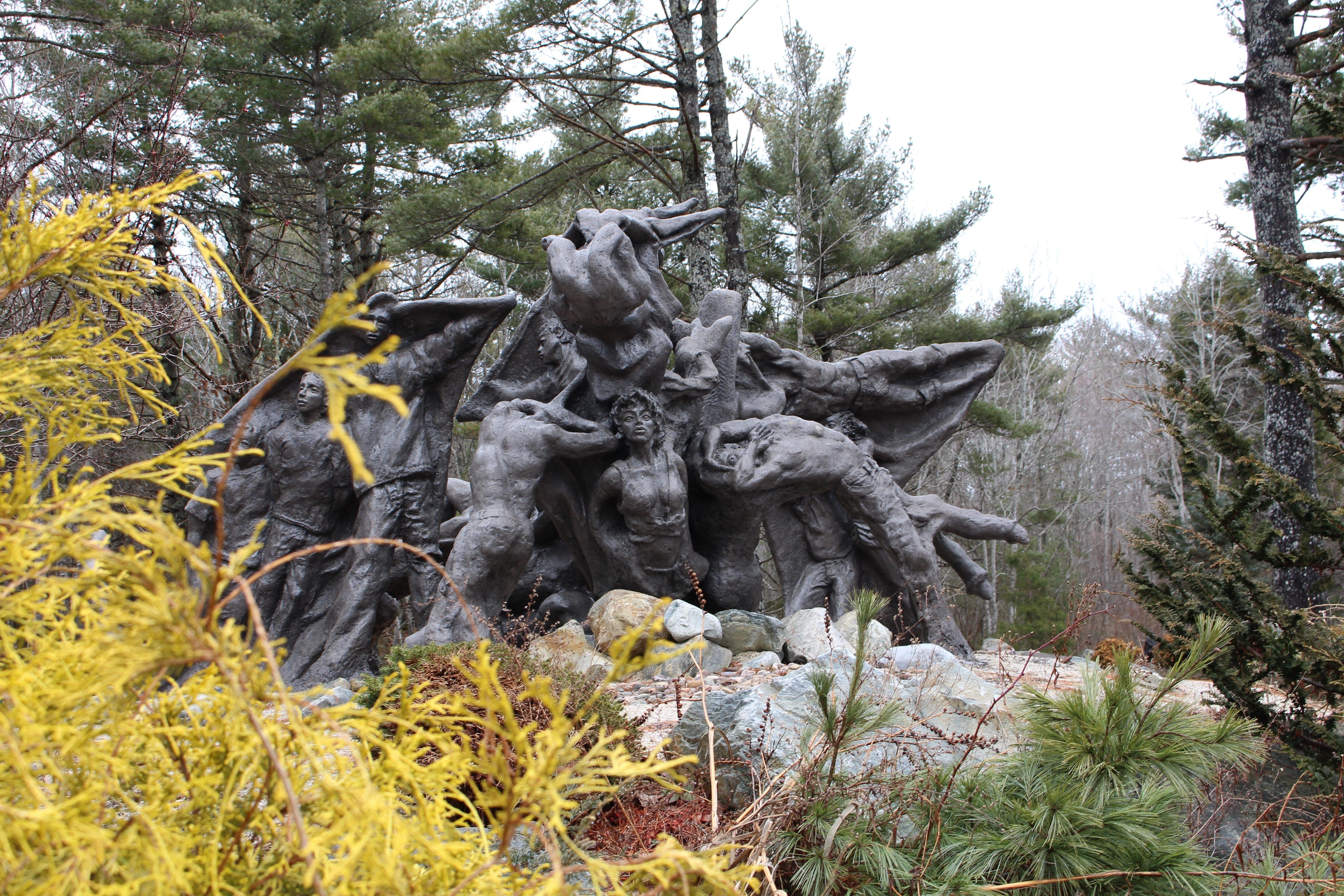 8.  Medway Lighthouse
Not to be confused with the PORT Medway Lighthouse Park (it's also nice but not what we're talking about).  In order to reach the Medway Lighthouse, head for the Port Medway Lighthouse Park (found in google) and then turn right onto Long Cove road until you reach the Medway Lighthouse (not found in google).  This restored lighthouse was recently bought (and rescued) by a local organization and if you're lucky enough to land at the lighthouse when they're there, they will happily tell you the story.
But that's not where your adventure ends!  Continue down Long Cove road until you reach the very end.  TRUST ME: you will think you've gone too far, the road narrows and gets fairly rough but if your car can handle it, keep going.  You'll drive through some amazing scenery (we stopped a lot for pics) and then you'll find yourself in what looks like a little lost village!  It's the coolest ever!  Here are too many pictures…
Price: Nada
Time: However much you have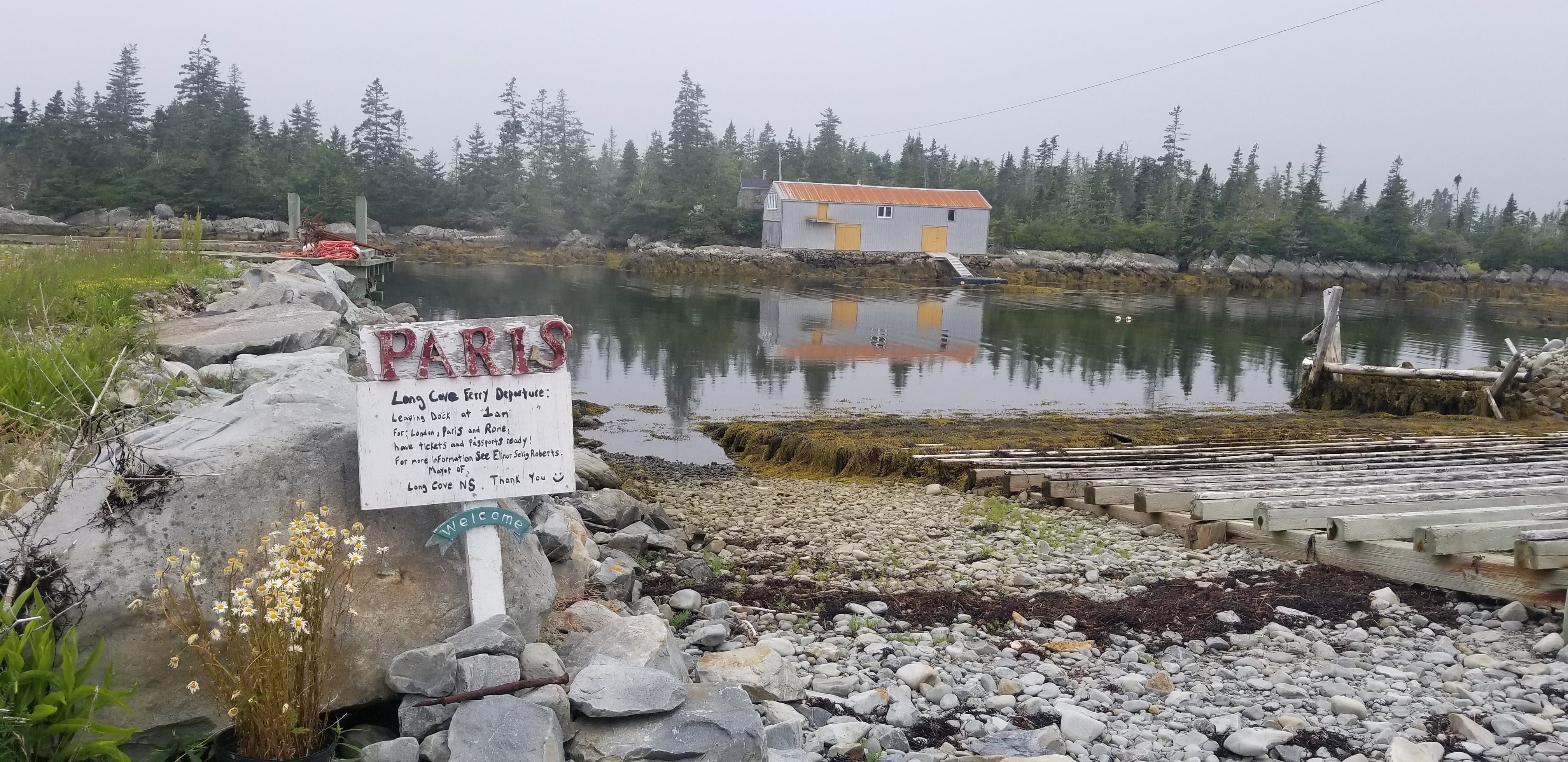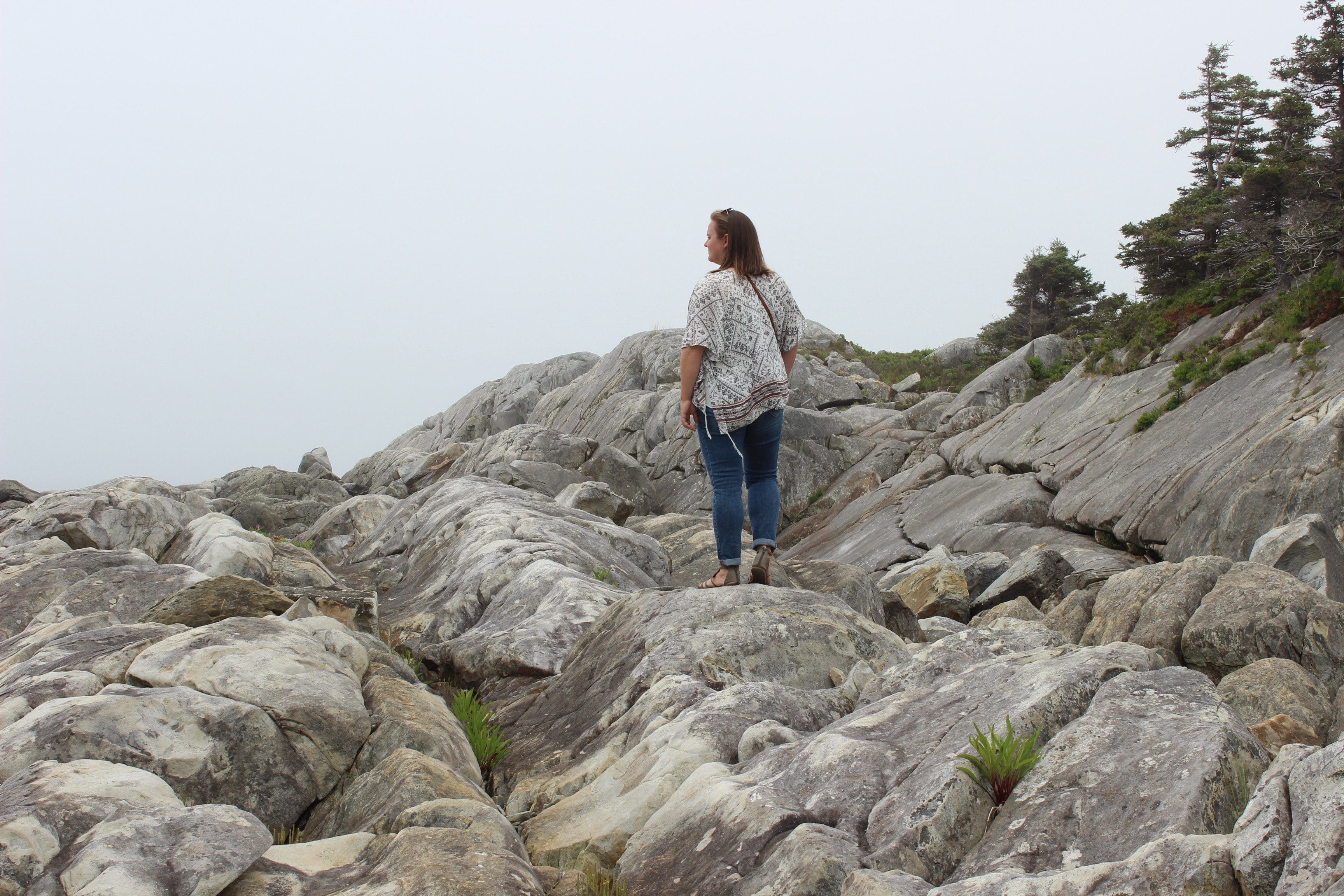 9.  Hike Kejimkujik Seaside Adjunct Trail
This is another gem of the South Shore and, fun fact, it's also the location of the photo that you'll see on the Nova Scotia health card.  Cool right?  The trail system here winds you through a labyrinth of foliage and dense shrubs with occasional glimpses of what you're headed for and then…it opens up to breathtaking views of the Atlantic and endless wild coastline of white sand beaches.  Once you reach the viewing platform you can continue forward to explore white sand crescent after white sand crescent.  All said and done the full trail system is around 10km return (and flat) so it's doable for most people.
Price: Just a few calories (you've gotta walk)
Time: 1-2 Hours (more if you stay for lunch)
PRO TIP: Pick up a picnic to go from the Quarterdeck Restaurant, White Point Beach, Lane's Privateer Inn or Boxing Rock/Finest Kind Foods.  Call in, place your order and tell them you're doing a Keji picnic.  They'll package it up for you and even include a souvenier Parks Canada picnic blanket if you like!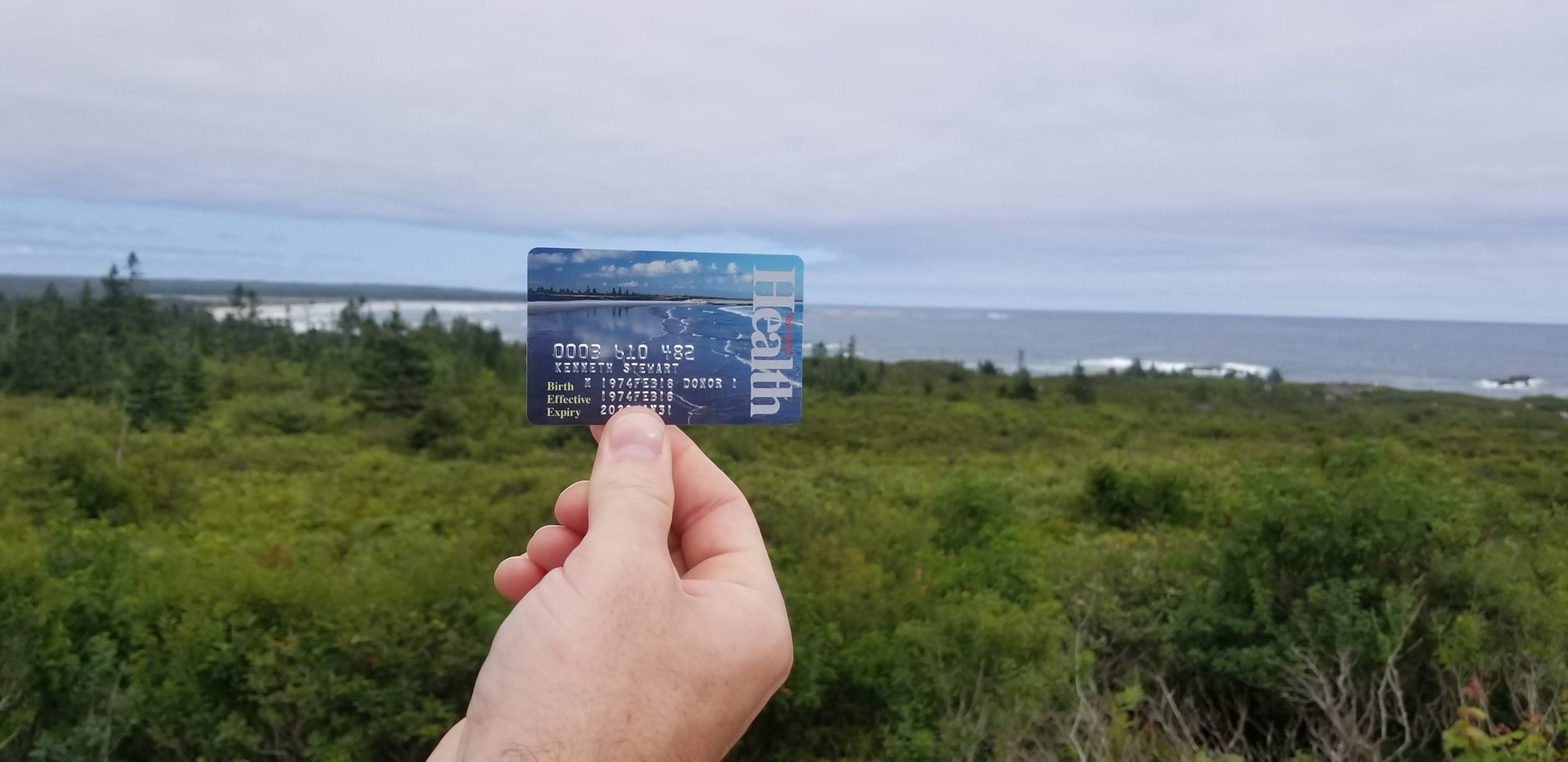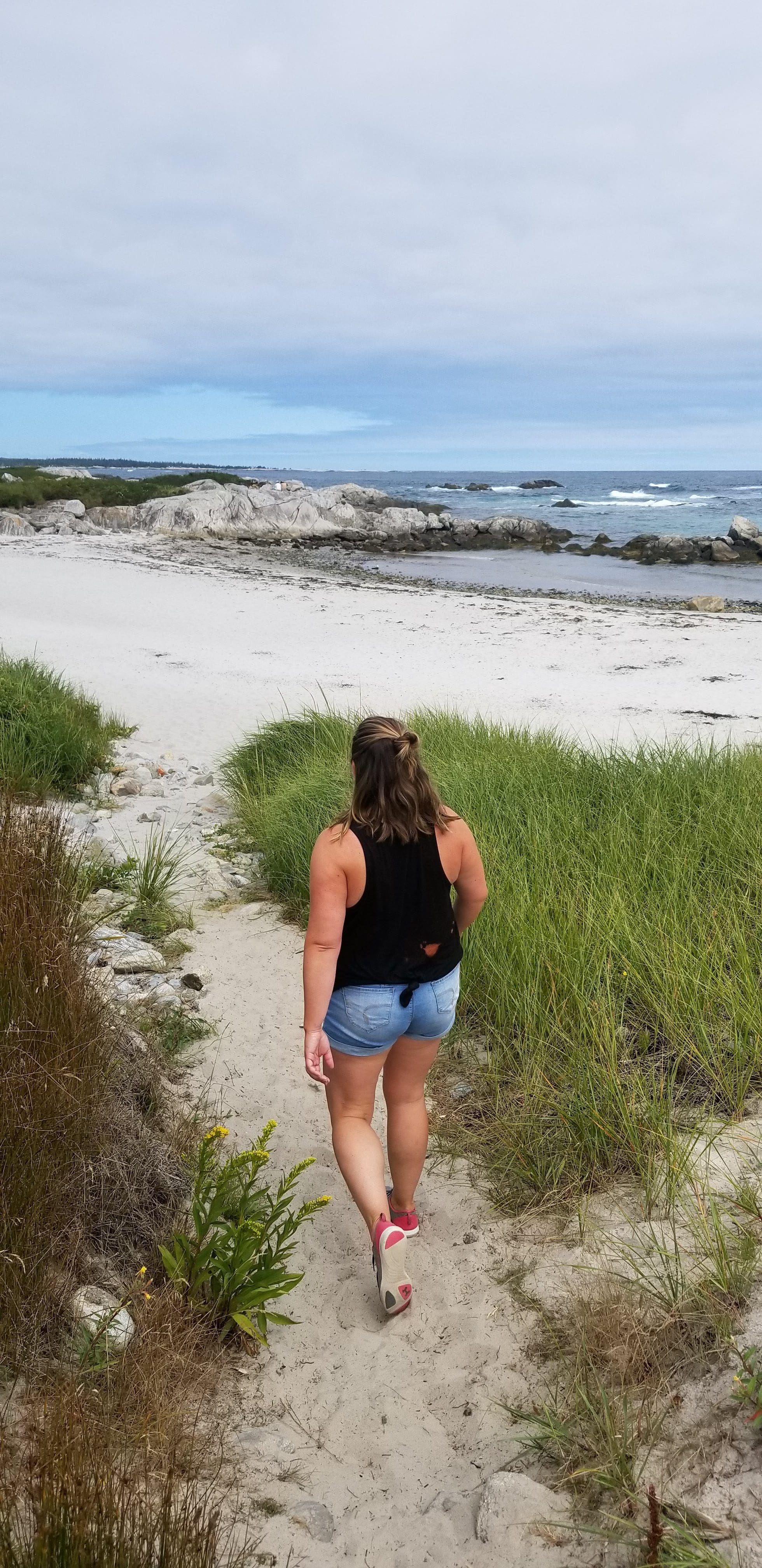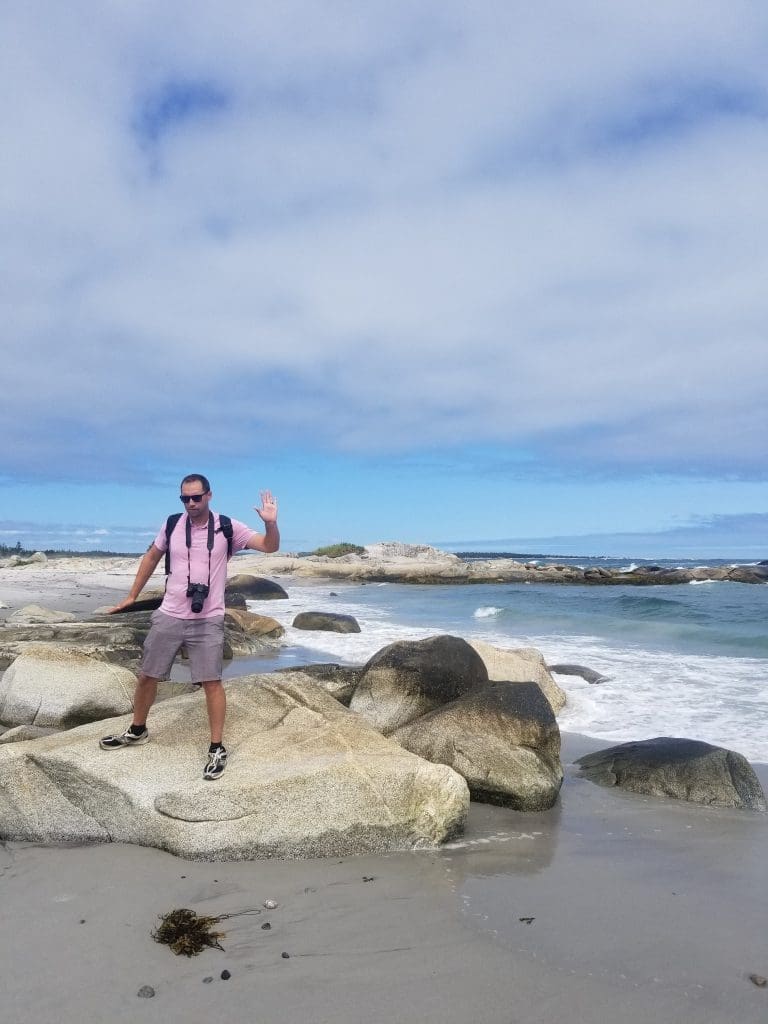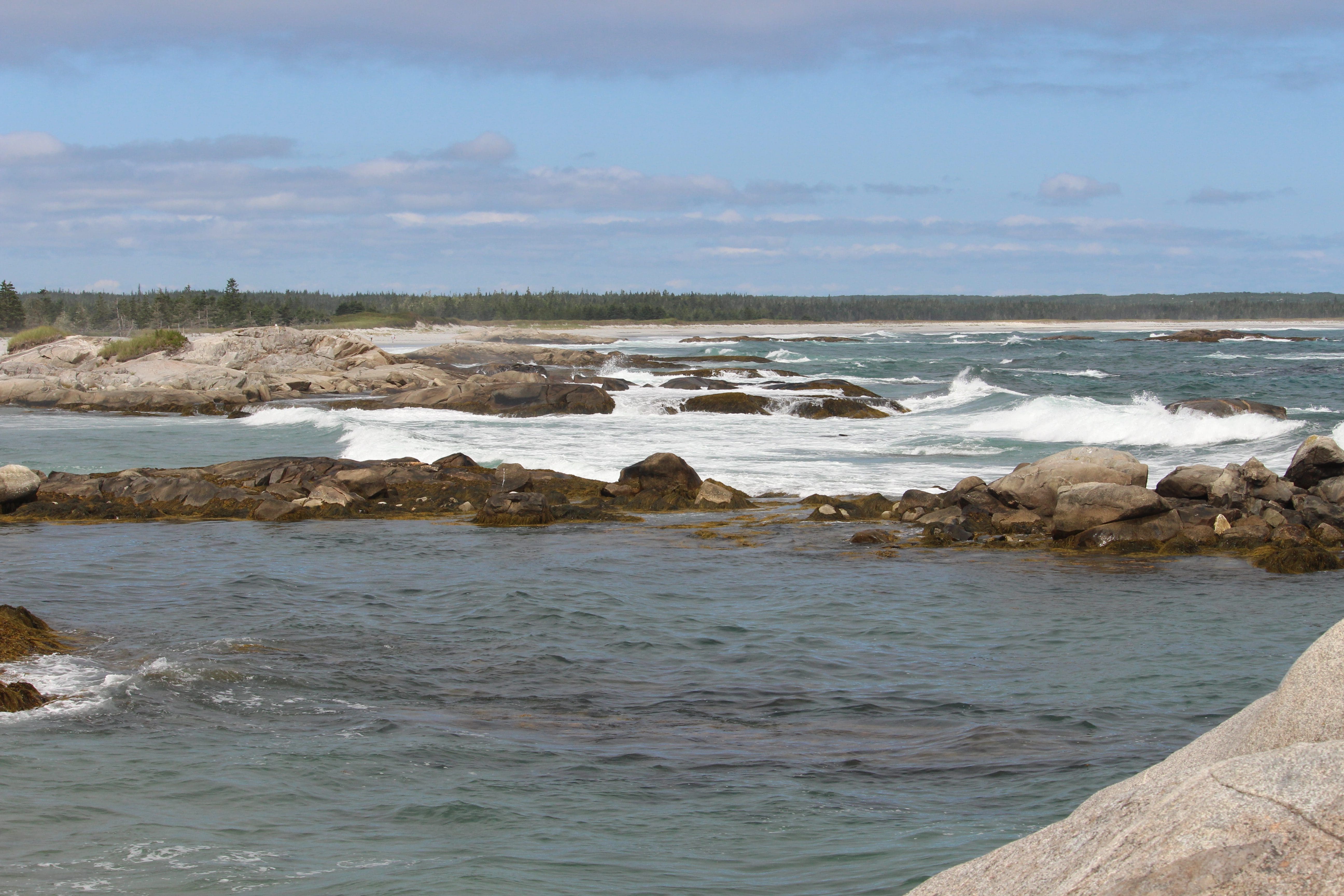 One more thing (this is also in our travel guide), the bugs can be serious on the South Shore of Nova Scotia so bring bug spray!  Especially if you'll be tackling this hike.  You're walking through dense shrubbery along the ocean so the odds of mosquitos and black flies are pretty good!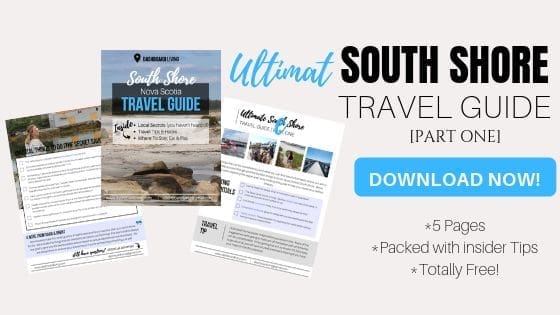 ---
We Want To Hear From You!
Are you planning a trip to Nova Scotia?  Have you already been to the South Shore?  We'd love to know what you think are the best things to do on the South Shore of Nova Scotia in the comments below!  Remember, this is just part one. We've got another guide coming that covers from Kejimkujik Seaside all the way to Yarmouth!