The south shore of Nova Scotia is known for it's breath-taking beaches, Kejimkujik National Park, the UNESCO world heritage site of Lunenburg (birthplace of the Bluenose) and, of course, the famous Peggy's Cove but there's a lesser known side of the shore that deserves some attention as well.
The LaHave and Petite Riviere area is one of the most eclectic little villages we've visited in Nova Scotia.  Home to local artisans, museums, hidden beaches, coastal adventures and even it's very own vineyard – this is where we set out to explore.  We spent 2 days getting to know the area and we can't wait to share it with you.
So this is the second of our Nova Scotia Itineraries.  Here is everything you need to know, what to expect, and how to make the most of your Petite Riviere road trip.  Happy Travels!
[video_player type="youtube" youtube_remove_logo="Y" style="1″ dimensions="560×315″ width="560″ height="315″ align="center" margin_top="0″ margin_bottom="20″ ipad_color="black"]aHR0cHM6Ly95b3V0dS5iZS91Q1hkdTNaUzdGQQ==[/video_player]
LaHave Bakery
We hit the road early so that we could spend the whole day Saturday exploring.  Our first stop was at the LaHave Bakery, the only real game in town when it comes to coffee and food.  If there is another place to eat, we couldn't find it!  The bakery is famous for it's fresh baked goods, local ingredients, and organic meats so it's no surprise that it's packed on weekends.  We enjoyed a granola bowl with wild blueberries, a peach muffin and cappuccino.
Expect a crowd and a bit of confusion if you're not accustomed to the cafe style ordering.  There are two lines (one for coffee on the left and one for food on the right) but there's no real distinction so you just have to get in there and find a spot.  The upside is, everyone is super friendly in LaHave so if they recognize the "I don't know what the heck is going on" look on your face, they'll happily help you out!  We recommend grabbing a seat in the adorondack chairs out front or behind the bakery on the wharf if the weather permits.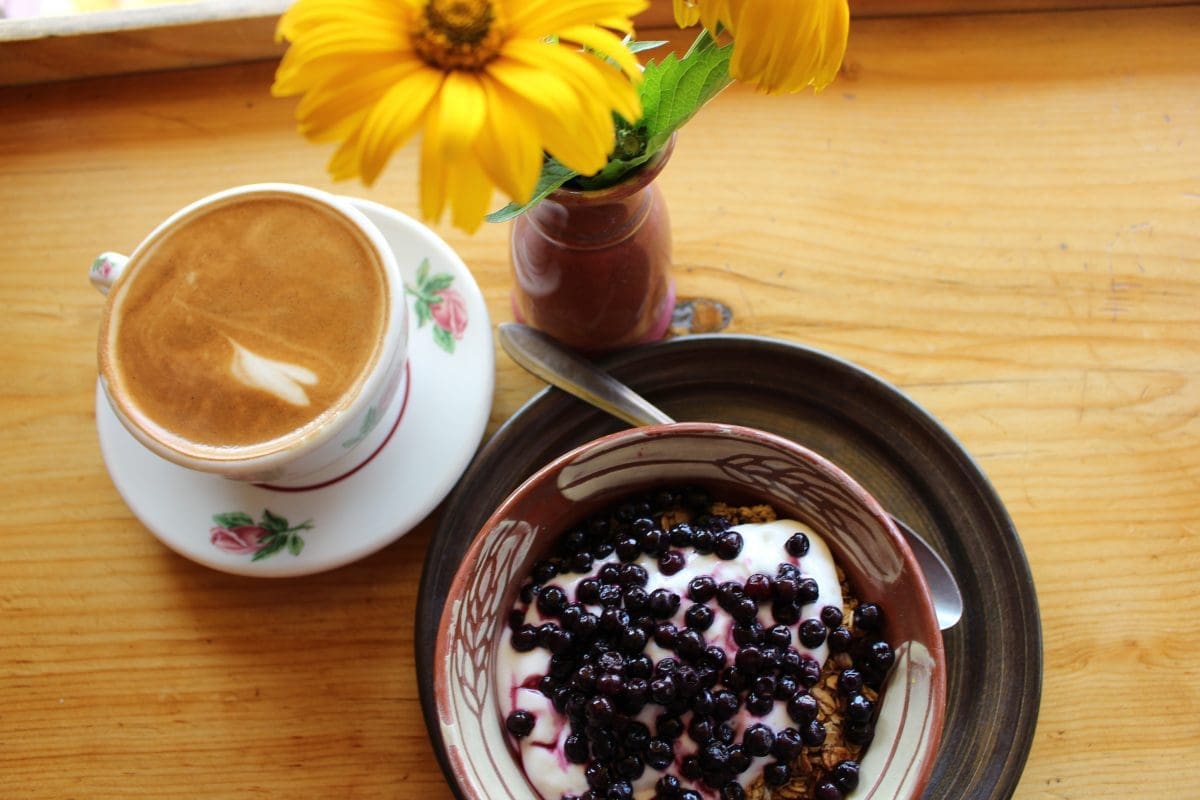 LaHave Islands Marine Museum
Built as a church in 1913 by two ship building brothers and reopened as a museum in 1978, the museum is home to artifacts and historical information about life on the LaHave Islands and surrounding areas.  We particularly enjoyed visiting the museum to learn all about the history of the area after we had paddled around the islands the day before!
We always make a point to visit at least one historical site or museum in each area we visit.  We always enjoy learning more about the history and culture of an area – it deepens the experience while also supporting these museums that rely so heavily on community and visitor donations to remain opperational.

Rissers Beach Boardwalk
Our next stop took us to Rissers Beach where we walked the inland marsh boardwalk (less than 1km so nice and easy) to get a little exercise.  We stopped off to watch some Kite Surfers, Stand Up Paddle boarders and swimmers before continuing on and walking back to our car via the 1km white sand beach.
Cape LaHave Adventures
Truth be told, we've done a number of kayak excursions this year and each has it's own set of perks but Cape LaHave Adventures stands out to us for the wildlife we encountered on our 4 hour tour!  Before paddling out to explore the various LaHave Islands, we found ourselves pleasantly surprised to be surrounded by curious seals – and it made our day!  We've been wanting and wishing to run into seals all summer and have had no luck to date…until today.
They didn't get so close that we were uneasy but just close enough to get some amazing shots and see the distinct features on their little heads!  I realize I'm using exclamation points at the end of each sentence of this paragraph but I can't resist – I (Sara) was so excited to see these magical sea mammals that I nearly cried.  They were beautiful, funny, curious and playful.  If the trip had ended there I would have left a happy camper but it didn't.
We continued on, kayaking through narrow passageways (Wolf's Gut) and old fishing villages before arriving for a snack on our own private little island.  On the way home we got to see those cheeky seals again, many different types of sea birds and two porpoises before exploring some of the fingers (off shoots from the main bay) which were lovely.
We can't complete this section without giving a shout out to our guide Logan and his friend Max who tolerated our camera's (and our need to sit among the seals for what we're sure is longer than they would have normally).  They were awesome!
Cape LaHave Adventures offer a ton of different experiences from self guided rental tours to multi-day guided excursions (which we think would be awesome).  You can click here to check them out and book your own tour.
NOTE: We didn't approach the seal rock (affectionately named) – we had our camera zoomed in to capture them diving off the rocks from a distance.  We don't recommend getting too close to any wildlife not only for your own safety but primarily so that you don't disturb any animal in their natural habitat.  Watch them, respect them but don't bother them <3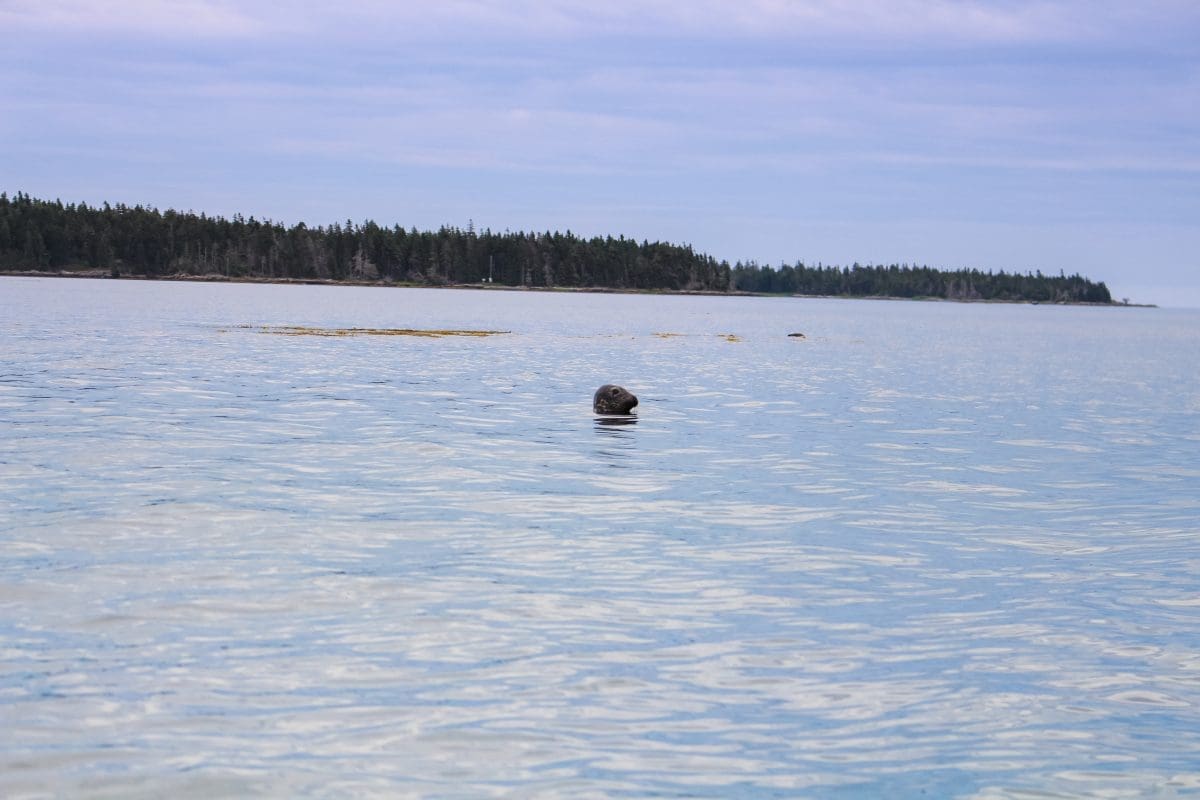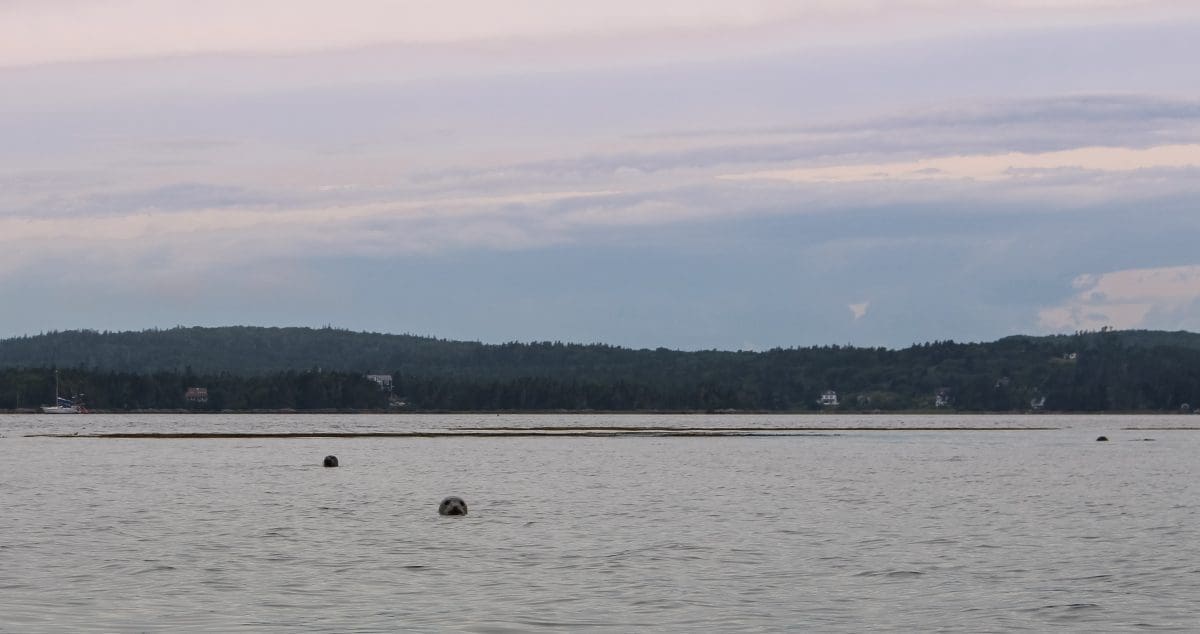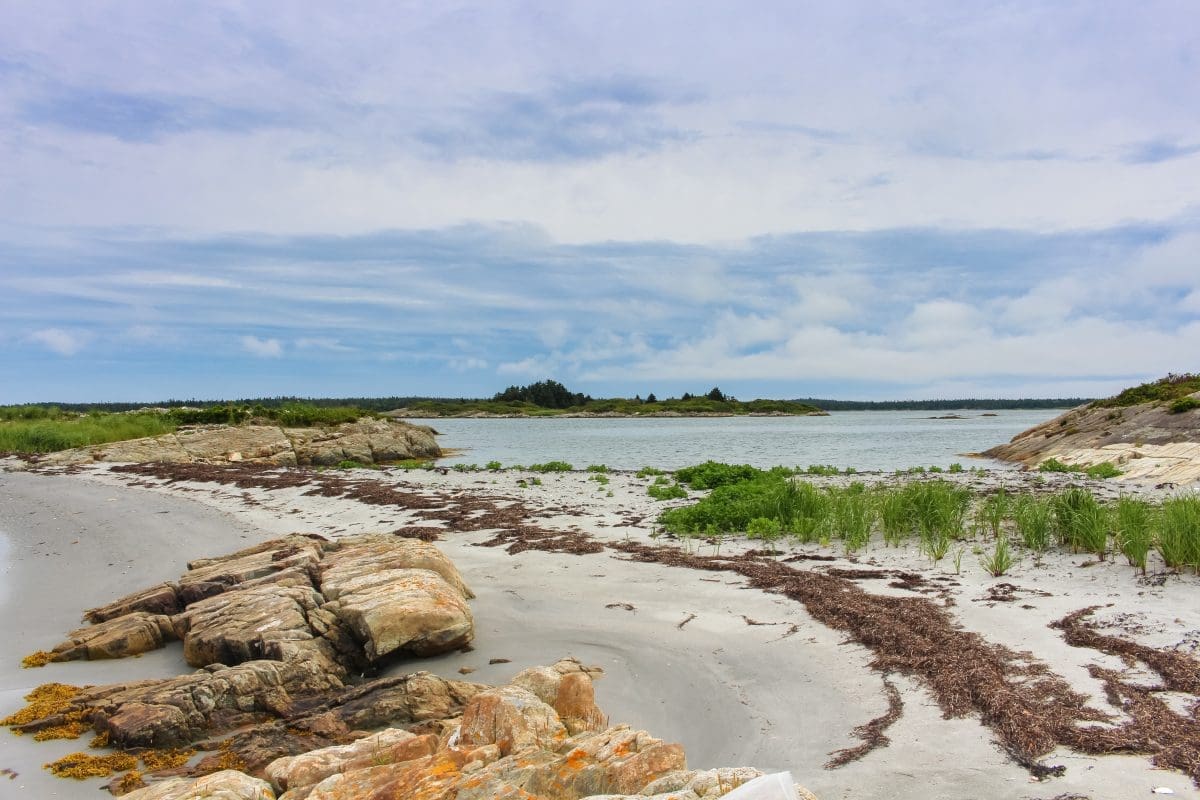 Crescent Beach
"The best kept secret of the South Shore" according to the locals.  We accidentally stumbled on to this beach while on our way to the museum and are we ever glad we did!  We pulled off to the side of the road and followed a path over a dune to discover a pristine white sand beach with only a few people in sight!  The next discovery (thanks to our new friend Dee and her son – who appears in our video) was that this beach is actually a public road…and you can drive the length of it at low tide.
So, of course, we did.

Maritime Painted Saltbox
Maritime Painted Saltbox is one of those rare treasures that we may have never happened upon if not on the recommendation of someone else.  We are amateurs in the art world and don't typically make a point of visiting galleries (because we know so little about them) but it would have been a shame to miss this.
So, before we move on, may we just encourage you – even if you know nothing about art – to visit Tom & Peter at the Martine Painted Saltbox.  You won't regret it.
The first thing that strikes you about this gem is those two men.  Their warm, gregarious nature is infectious and they welcomed us with open arms taking the time to walk us through the gallery, explain the different styles of art we could find within, and give us as much or as little information as we wanted.  The art speaks for itself, it is lovely.  Both Tom & Peter have different styles that are unique to each but their art blends together so nicely it's difficult to choose a favourite.
The next thing we noticed, aside from the art of course, were the people.  Each person that walked through the door was greeted the same way we were.  Tom & Peter give special attention to everyone which is just one of the things that sets them apart.  There were new visitors (like us) and returning visitors that make the trip each year because they love these two men (and their art) so much.
"I love coming here because it always cheers me up, no matter what mood I'm in." – Dianne Callahan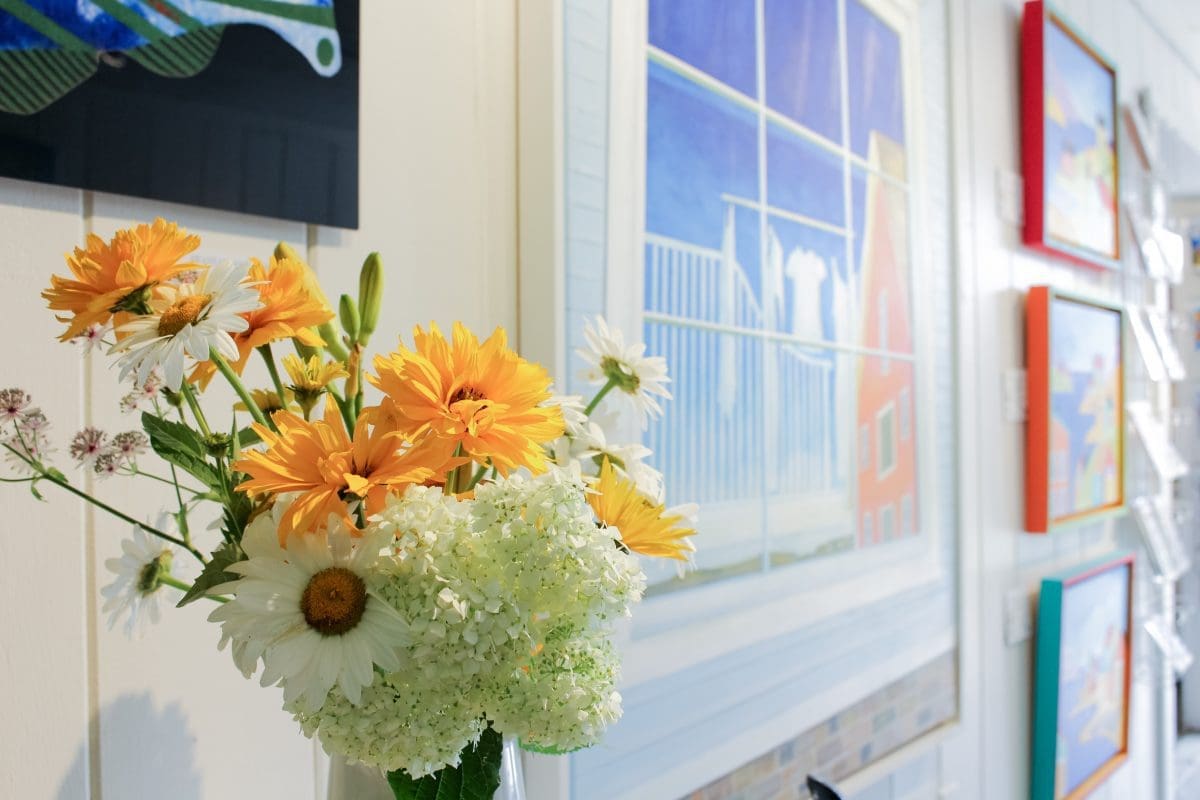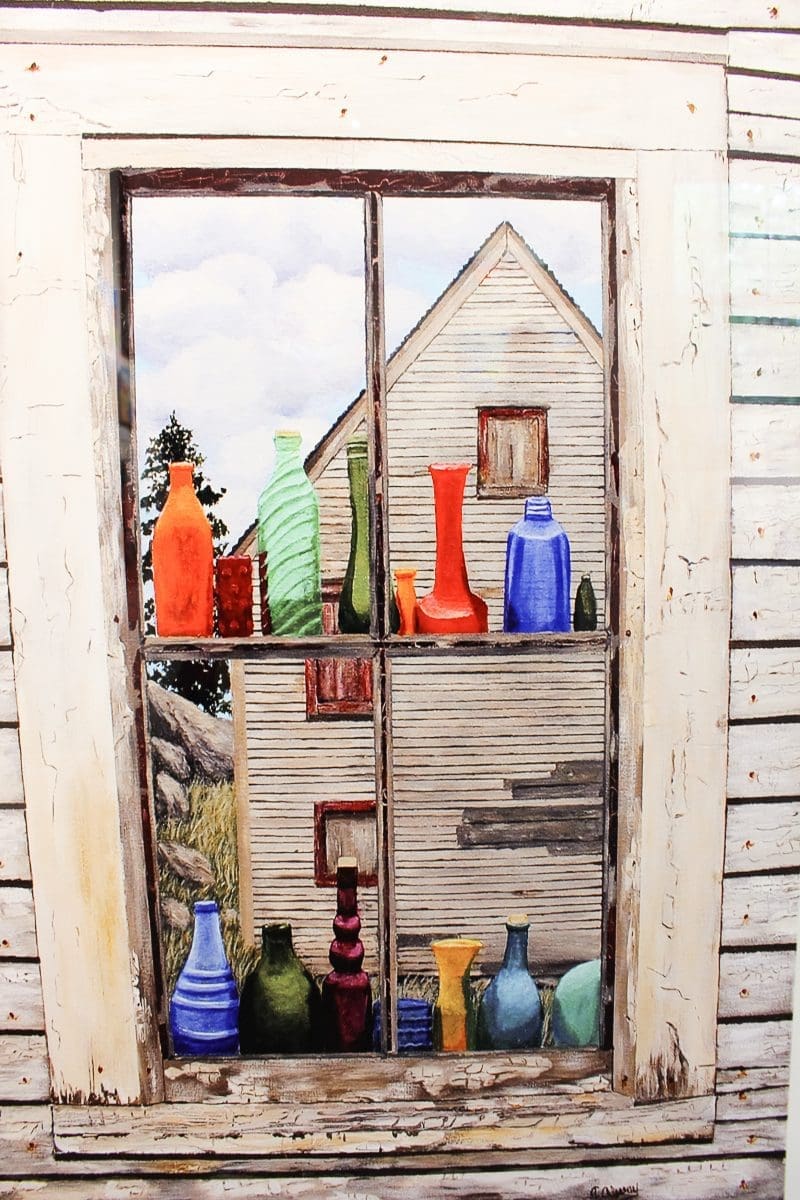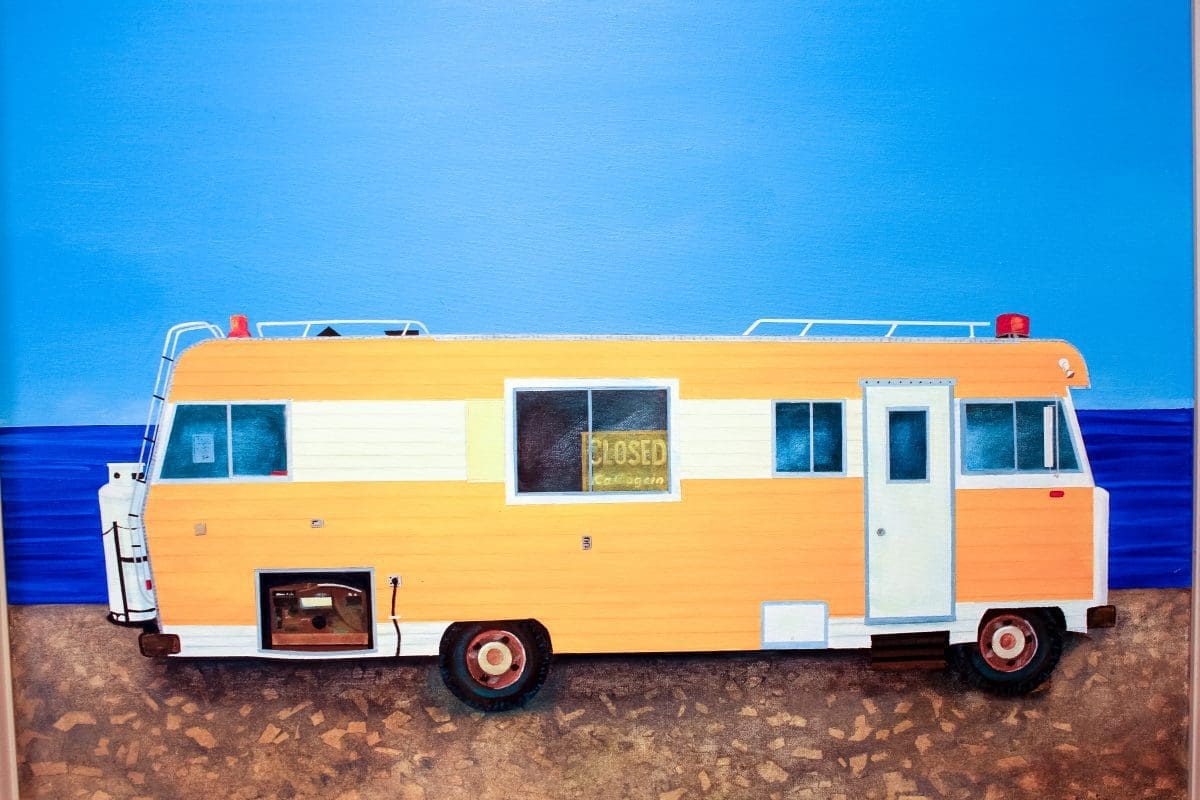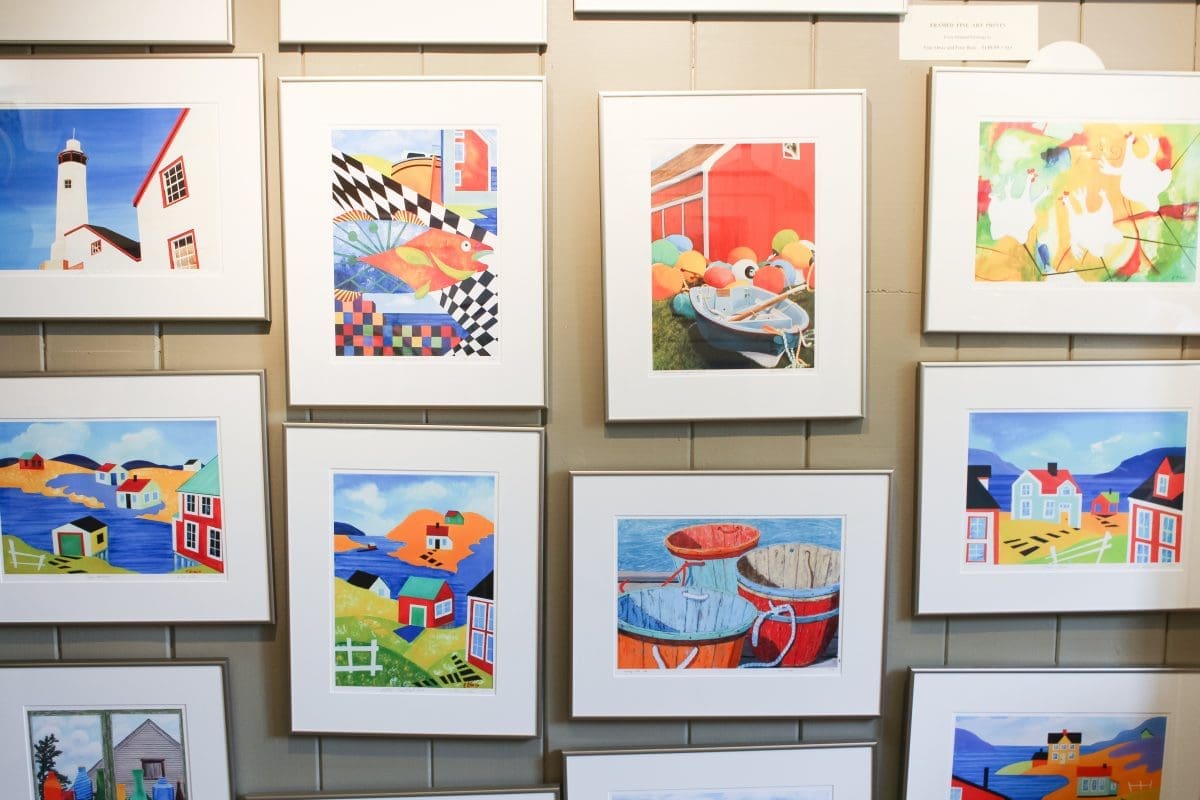 Petite Riviere Vineyard
Recognized as one of the earliest grape growing territories in North America, the LaHave river valley has one more jewel.  When you pull into the driveway at the Petite Riviere Vineyard you would think you've just been transported to Provence France.  The setting is magical.  Lush gardens of lavender, French inspired architecture and a stone terrace overlooking the vineyard make a perfect setting for special occasions, corporate events, weddings, concerts and more.
Also unique to this vineyard is that while most Nova Scotia wineries specialize in whites, Petite Riviere Vineyard specializes in dry red wines.  Be still my heart!  Of course we don't discriminate and tried their Rissers Breeze dry white which would pair perfectly with any of our Nova Scotia seafood but our favourite of the day was the Three Churches red.  It was full bodies with hints of spice and smoke; just our ticket!
The vineyard offers daily tours, tastings and is also heavily involved in the local community hosting events, collaborating on tourism initiatives and spreading the word on the Petite Riviere Loop which happens to be the focus of this itinerary 😉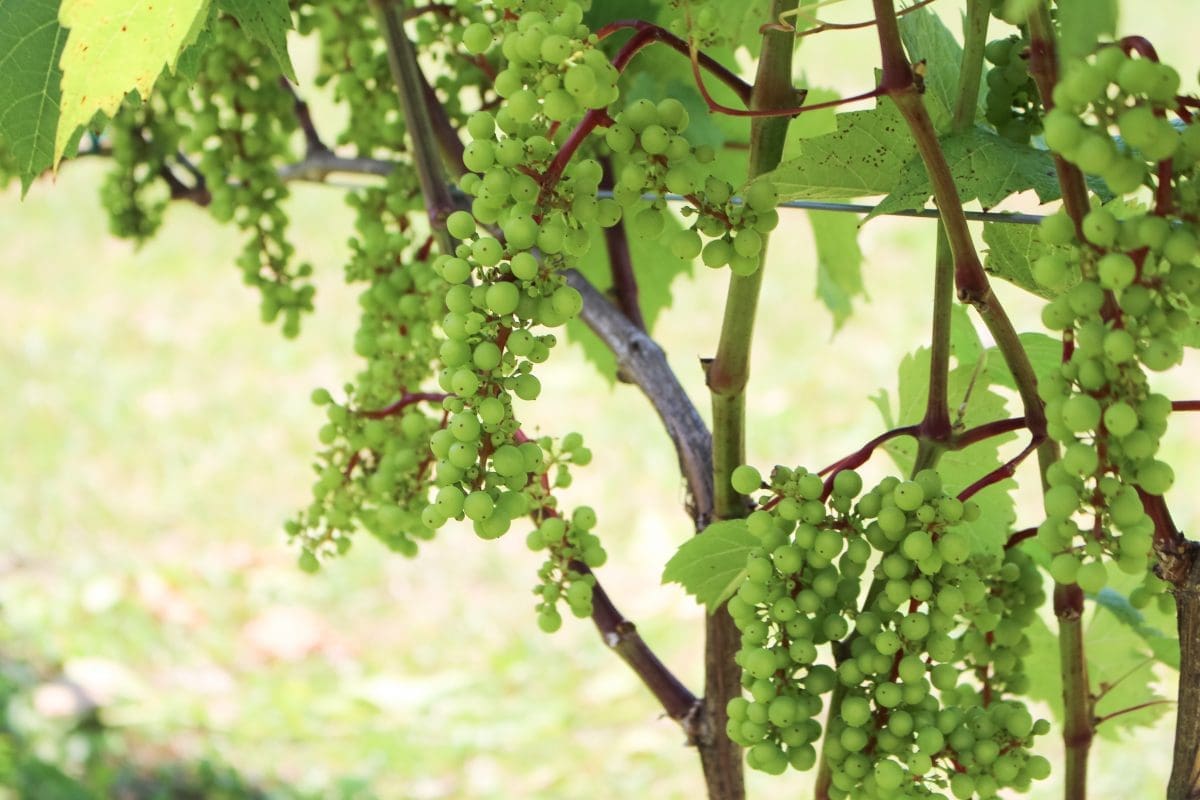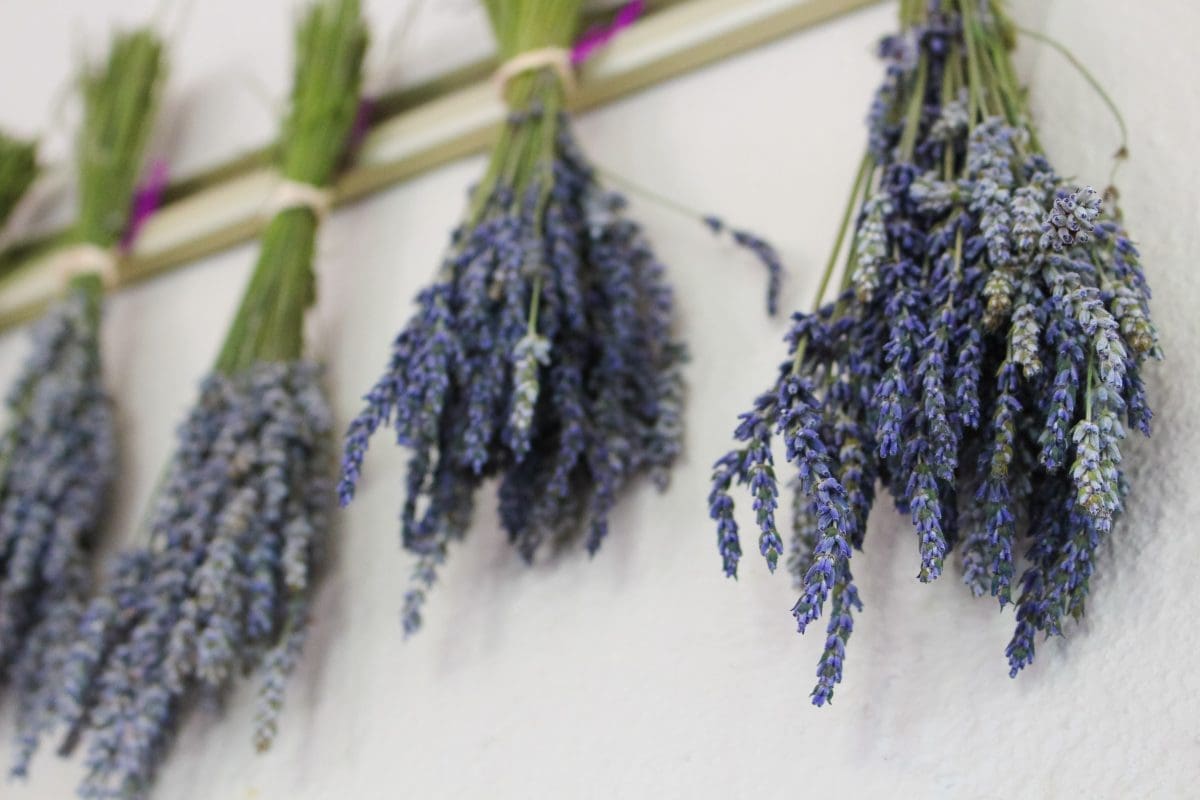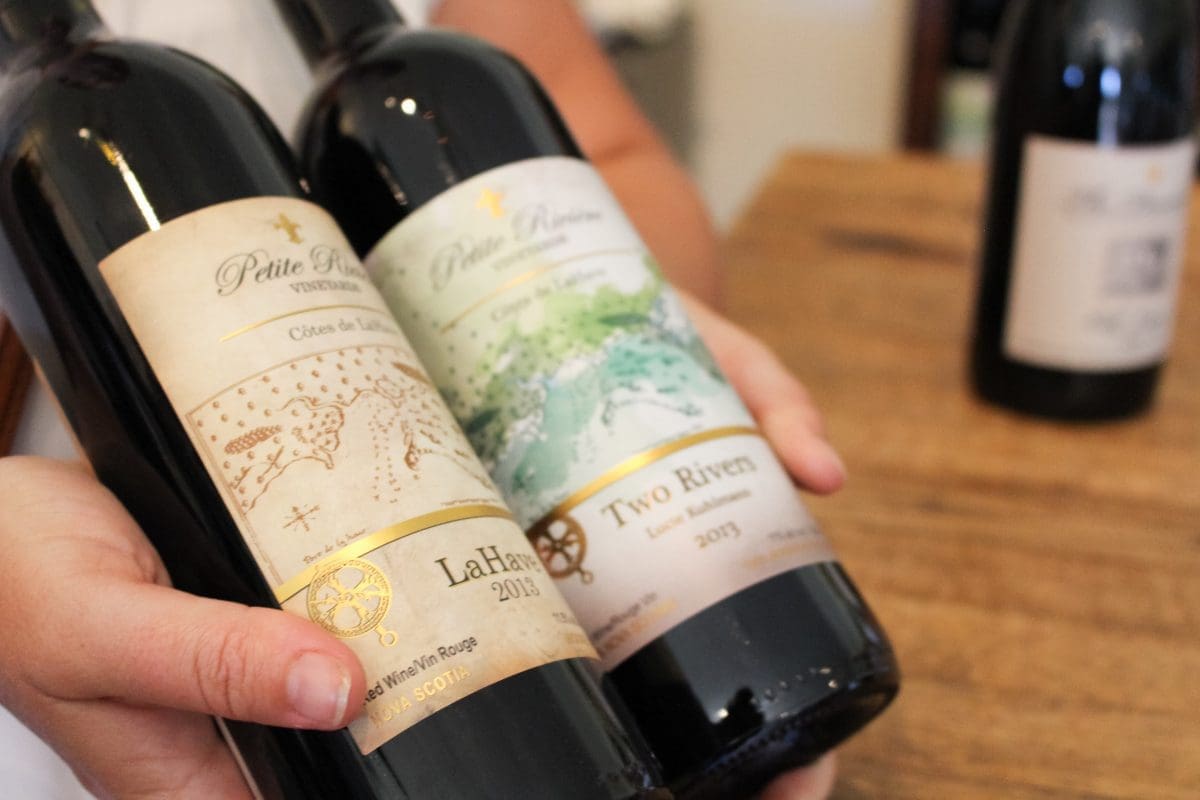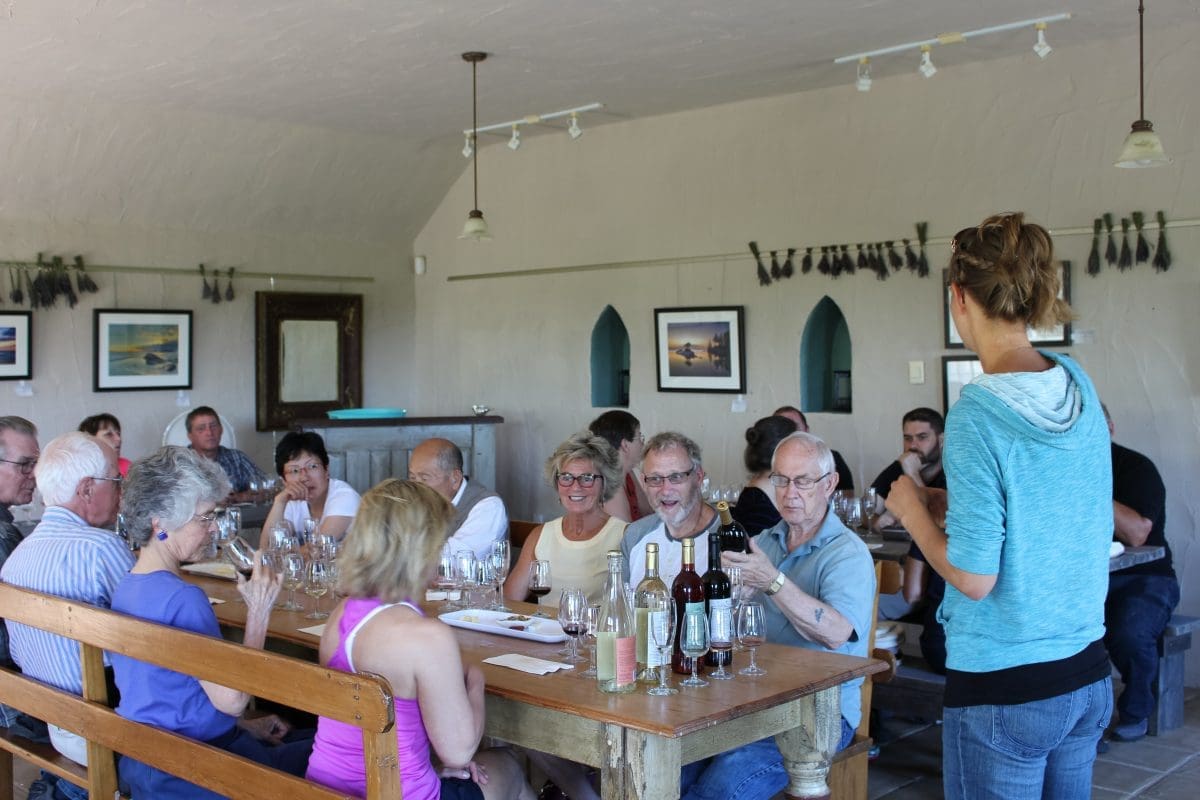 FINAL THOUGHTS
We love itineraries and we hope you'll take this one and run with it!  There is an eclectic mix of food, drink, adventure, culture, and artisan flare all wrapped into this two day itinerary.  We loved this one, particularly because we think it had a perfect blend that will take you through a myriad of unique experiences.
We didn't include accommodations in this one because we booked last minute and ended up staying about 40 minutes away in Lunenbug.  This is a great option with lots of eateries, inn's & of course the historic downtown and waterfront but we would recommend booking in the LaHave area to really get the full experience (and to cut down on your drive time on day two).  Accommodations are sparse so we recommend booking early!
Our Petite Riviere Loop Itinerary
We booked our kayak tour before anything else so our itinerary didn't happen in order.  The LaHave area is small enough that we didn't mind back tracking a big while also taking in the scenery every chance we could!
Saturday
9:00AM    Breakfast at LaHave Bakery
10:00AM  Maritime Painted Saltbox
12:00PM  Rissers Beach Boardwalk
2:00PM    Cape LaHave Adventure (4 Hour Kayak Tour)
7:00PM    Check-In to Cottage & Dinner in Lunenburg
Sunday
10:00AM   LaHave Islands Marine Museum
11:00AM   Crescent Beach
2:00PM    Petite Riviere Vineyard Tour & Tasting
This post was sponsored by Lunenburg Region who brought us in to showcase the Petite Riviere Loop but, as always, all opinions and oodles of photos are our own!
Is there a destination you'd like to see us create an itinerary for?  Let us know in the comments blog reader!
Sharing is sexy, so do your thing!