As (almost) full time travel bloggers there are two phrases we hear just about daily.  The first is, "Must be nice to get to travel all the time.  I can't afford that" and the other is, "How do you make money?".  That second question is odd to us, albeit valid since travel blogging for a living is fairly new to many people, but we'll save that post for another day.  Today we're addressing the second, "Must be nice", comment.
If you take only one thing away from this blog post, let it be this:
YOU CAN TRAVEL ON ANY BUDGET…Even no budget!
We've done a ton of weekend getaways in the past year and they have ranged from luxury 5-star experiences to bare bones, "roughin' it" kind of trips.  Weekend getaways can cost thousands, hundreds, or nothing.  The most valuable lesson we've learned along the way is that the cost of a trip doesn't dictate the enjoyment!
So, whether you've got some money tucked away for a rainy day or you're looking for a budget friendly getaway we've got you covered.  This is our comprehensive guide to planning a weekend getaway on any budget.

DISTANCE & TRANSPORTATION
Are you going to jet set off to Vegas for the weekend or plan a trip closer to home?  One often overlooked option for planning weekend getaways is hopping on a plane last minute.  You can often find great flight deals or even cash in some points to get you to a unique destination without breaking the bank.  Another option would be to stay closer to home.
FLY
Flying isn't always a cost effective way to travel but it is extremely time efficient so if you've got a little money put away and are on a tight schedule, hopping on a last minute flight to an exciting destination is a great option.  There are lots of ways to capitalize on this method of travel from collecting frequent flyer miles to prioritizing credit cards that allow you to collect points on your day to day purchases.  We know plenty of travellers that spend their money in such a way that allows them to collect enough points to travel most anywhere they want for free (or almost free).  It just takes some strategic planning.
BOAT
Hop on a ferry, check out your local cruise port or charter a boat for a fun (and often overlooked) way to travel.  You'd be surprised how far you can get by sea without breaking the bank.
DRIVE
A good old fashioned road trip (depending on distance) is often the most cost effective way to travel but don't discount the train either.

ACCOMODATION
From pent-house suite to couch surfing, the next step in planning your weekend getaway is deciding where you'll stay (and how much you're willing to pay).  Even during peak season, it's not hard to find great deals on accommodations.
RESORTS, HOTELS, & MOTELS
The sky is the limit when it comes to accommodations.  If you enjoy a more luxurious accommodation style, take a look at travelling during the off season rather than in peak season and enjoy your favourite resorts at a discounted rate.
INNS, COTTAGES & B&B'S
We love this type of accommodation because it usually includes some fantastic amenities (like breakfast…and not the continental kind) and it allows us to connect with other travellers.
CAMPING
We're working our way down in price point so, of course, camping is on the list.  If you already have all the gear you need a full-function camp site is often as reasonable as $15-$30/night or you have the option of going off the grid all together and camping at the many free sites available.  If you don't have the gear, there are plenty of outfitters that will hook you up like Live Life in Tents.  We recently used their services and they are fantastic!
COUCH SURFING
This is probably one you haven't considered but can actually be a lot of fun!  There are highly reputable websites out there like couchsurfing.com that allow travellers to connect and share accommodations.  This works much like AirBnB but you actually go and stay with a stranger.  It's free, adventurous and a great way to meet new people and connect on a much more local level.
It takes a little time but it's also worth checking out the different booking engines and don't forget to shop around.  Here are some of our favourite sites for booking accommodations:
Expedia.com
Trivago
Priceline
AirBnB
VRBO

FOOD
When it comes to the cost of taking vacation, your meals can add up in a hurry.  Taking the time to do a little research before you hit the road can be well worth your while in the long run.  How are you going to feed yourself during your weekend getaway?
PICNICS
Stopping at a local grocery store or market and picking up some nice cheese, artisan bread, fruit and a bottle of wine can often be more enjoyable that sitting down at a restaurant.  There's something exotic about packing your food and finding a wonderful location to enjoy a meal that's completely on your own terms.  We started doing this last year and have developed a great balance between packing our food and enjoying restaurant meals.
STREET FOOD
Food trucks have made a huge come-back this year and they are on just about every street corner which makes finding a meal easier than ever.  They range from standard chip trucks to gourmet grilled cheese or waffle trucks.  Whatever you're in the mood for, there's a food truck for that!
RESTAURANTS
Self explanatory but extremely diverse.  Whether you're in the mood for an inexpensive diner (sometimes these are the best) or fine dining, there are always new restaurants popping up.  Our best advise here is to talk to the locals and find out where they go.  On a recent road trip, we did just that.  The "popular" restaurants were very visible and looked great from the outside but a local told us about this little "hole in the wall" place – the exterior looked dingy and if you weren't looking for it you could easily pass right by.  We ate there…and it was Phenomenal!  Case and point!
Another consideration to factor in when booking your accommodations is whether or not any meals are included.

ACTIVITIES/TOURS
Exploring on your own is a great way to see a new place but there are lot's of other options as well.  Check out the local attractions, tours and community events and plan an itinerary that suits your budget.
PARKS, BEACHES & HISTORICAL SITES
This is a no-brainer and it's something we make a point of adding to most of our trips.  Visiting a destinations provincial or state parks and historic sites is not only a great way to learn about what makes each place unique but they're typically free (or very inexpensive).
SELF GUIDED TOURS
Most tourism websites have a  list of suggested itineraries with complete descriptions of each recommended item.  Do a little googling and put together your own tour, visiting the places that are interesting to you.  We also recommend stopping in at the local visitor information centre upon arrival because they are a wealth of knowledge and can point you in the right direction.
GROUP & PRIVATE TOURS
We did a whole post on private tours (read that here) and we love them for many reasons but there are also times that group tours are a great option as well.  It all depends on your travel style and what you really hope to see and do.  Another fantastic option is renting equipment and touring yourself.  Rather than taking a bike tour (which can be costly), rent a bike instead and use local maps to explore.  Rentals are a great way to explore an area on a budget and have fun while you're at it!
COMMUNITY CALENDAR & EVENTS
Our final tip is to check the local community calendar.  Most towns and cities maintain an updated list of upcoming events on their website and/or on community bulletin boards.  This is great way to infuse some local culture into your road trip.  Another awesome resource is to visit the local library – they generally have lots of information about upcoming (and usually free) events!  This is also a really fun way to see and do things that you might not have thought of otherwise.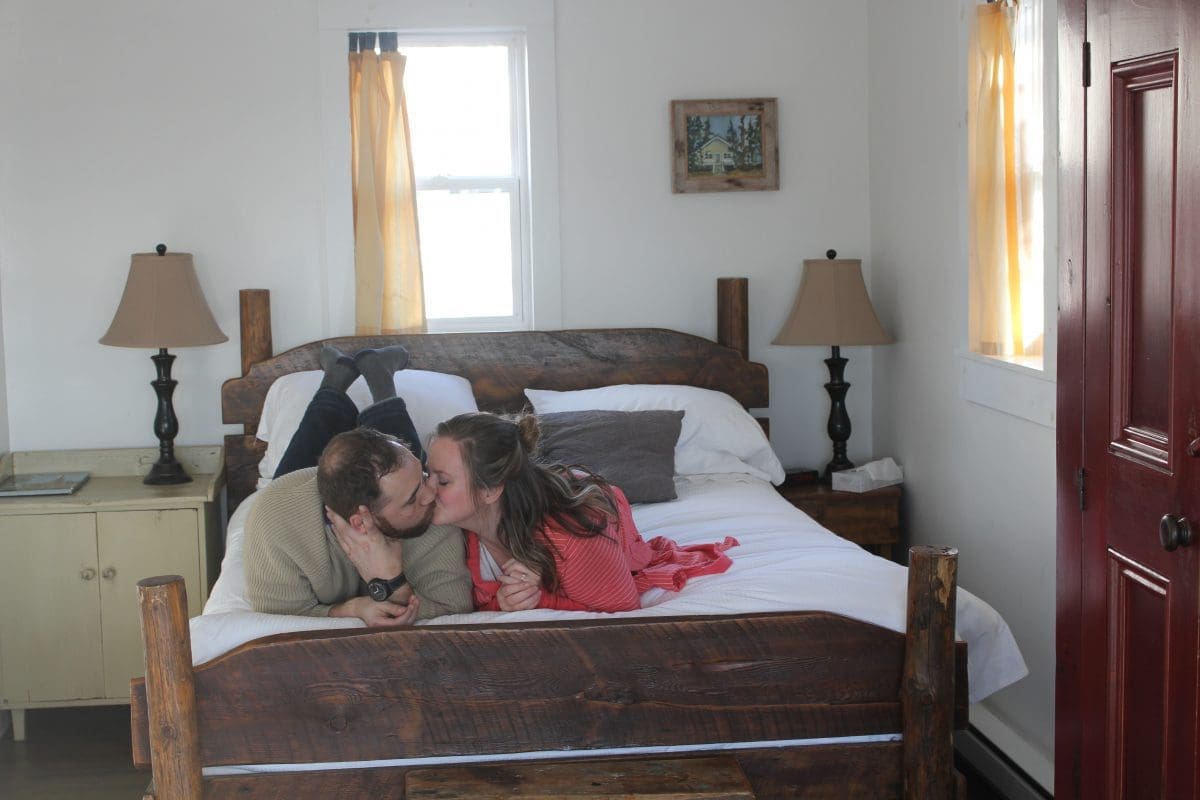 FINAL THOUGHTS
Whether you choose to explore a new area on a budget or treat yourself to a luxury weekend away, the possibilities are endless.  We're big believers in the "mix and match"…picking and choosing where you splurge and where you save.  We've created so many amazing trips this way – we might pack a picnic lunch or two, camp one night and then splurge on a 5-star cottage and amazing meal one or two nights.  There's a wonderful balance to be and and there are benefits to experiencing all ends of the spectrum!
We hope you found this helpful and we'd love to hear how you're planning your next weekend getaway.
Sharing is sexy!  Do us a solid and share this blog with your friends and family!
[social_sharing style="style-9″ fb_like_url="https://dashboardliving.com/2017/08/03/plan-weekend-getaway-budget/" fb_color="light" fb_lang="en_US" fb_text="like" fb_button_text="Share" tw_text="Plan an epic road trip in 6 easy steps with dashboard living!" tw_lang="en" tw_url="https://dashboardliving.com/2017/08/03/plan-weekend-getaway-budget/" tw_name="@dashboardlife" tw_button_text="Share" g_url="https://dashboardliving.com/2017/08/03/plan-weekend-getaway-budget/" g_lang="en-GB" g_button_text="Share" alignment="center"]