7 Cozy Nova Scotia Winter Getaways
Finding the perfect fit for your travel style
Here in Nova Scotia, we're notorious for complaining about the winter and wishing for warmer days but we've got 7 cozy Nova Scotia winter getaways that we think will change your tune.
You know by now that we don't hit publish on anything that we haven't experienced first hand and that, dear readers, will never change.  We stayed in each one of these cottages and gathered all the info so you can just sit back, read, and pick the cottage that's right for you and your family.
So, without further delay…
Here are 7 cozy Nova Scotia winter getaways that are sure to beat the winter blues.  Obviously, all of the getaways are open year-round but we happen to love the winter!
[video_player type="youtube" style="1″ dimensions="560×315″ width="560″ height="315″ align="center" margin_top="0″ margin_bottom="20″ ipad_color="black"]aHR0cHM6Ly95b3V0dS5iZS9PY3pHZFptOFZZZw==[/video_player]

WHITE POINT BEACH RESORT | South Shore Nova Scotia
(visit their website & book your stay here)
Features: Cottages, Guest Rooms, Riverside Retreat & Vacation Homes, Onsite Restaurant & Bar, Pool & Spa, Onsite Activities, Walking Trails 1km beach, & Bunnies!
Travel Style: Mixed Bag… Luxury to Rustic
Activities: Hiking/walking, Playground, Swimming, Surfing, games room, children's room, entertainment, restaurant & bar onsite.
Wanna see?  Here's a video
Our Thoughts:  White point really has it all – it's the largest resort that we visited for this series…In fact, I think it's the largest resort in Nova Scotia and they have a lot to offer.  You can choose from oceanfront cottages to riverside retreat rooms and what we really love about White Point is that they are on the ball when it comes to activities.  They've always got something on the go from S'more festivals to surfing lessons, art shows to live music and a ton more.  
We've stayed in the oceanfront cottages, the riverside retreat, and the guest rooms and have to say, for us, we're torn between the riverside retreat (which had a magnificent stone fireplace) and the cottages (which are right on the beach). 
We also love Whitepoint beach for its location – it's close to some of our favorite south shore attractions like concrete gardens and western head lighthouse!  We've built a couple of south shore itineraries you should definitely check out here.
Good to know: Because the resort is so large, expect a lot more people around (although, in the winter you can still keep to yourself it's not as secluded as some of the other resorts we've profiled here).  No worries about bringing anything because they've got everything you need on-site and don't forget your swimsuit (summer or winter).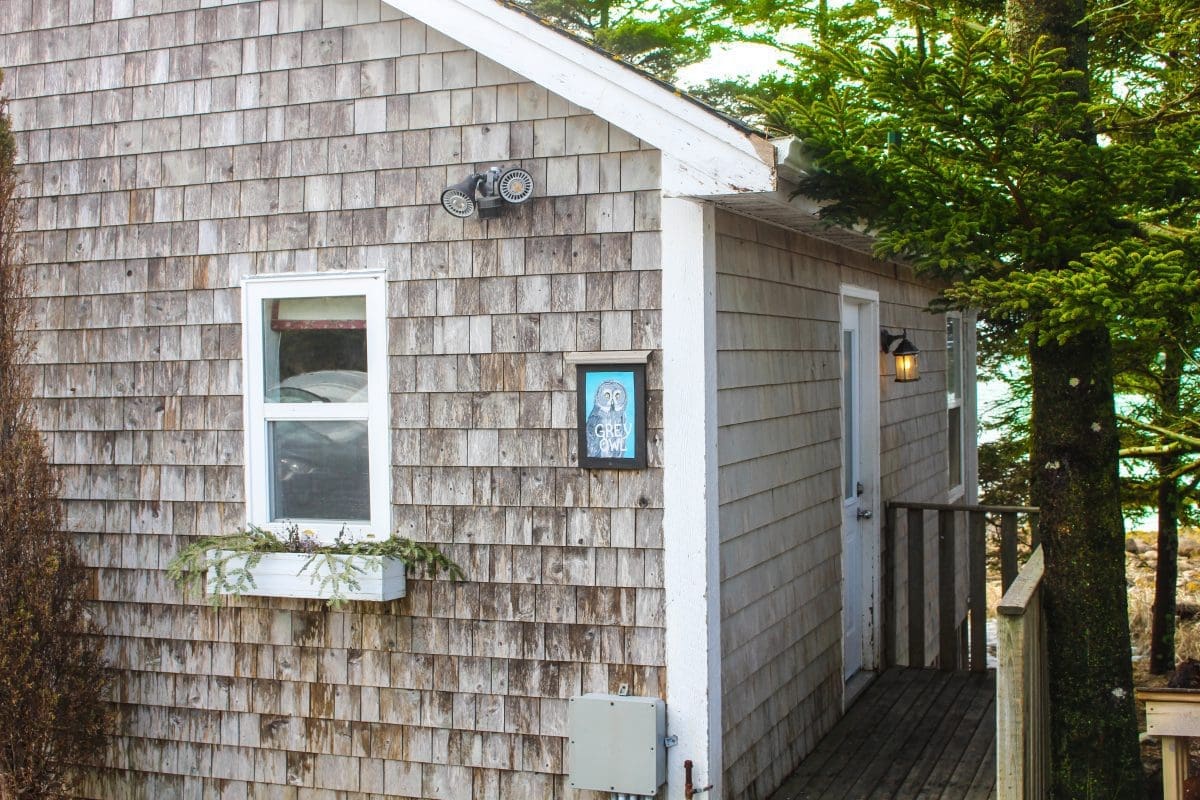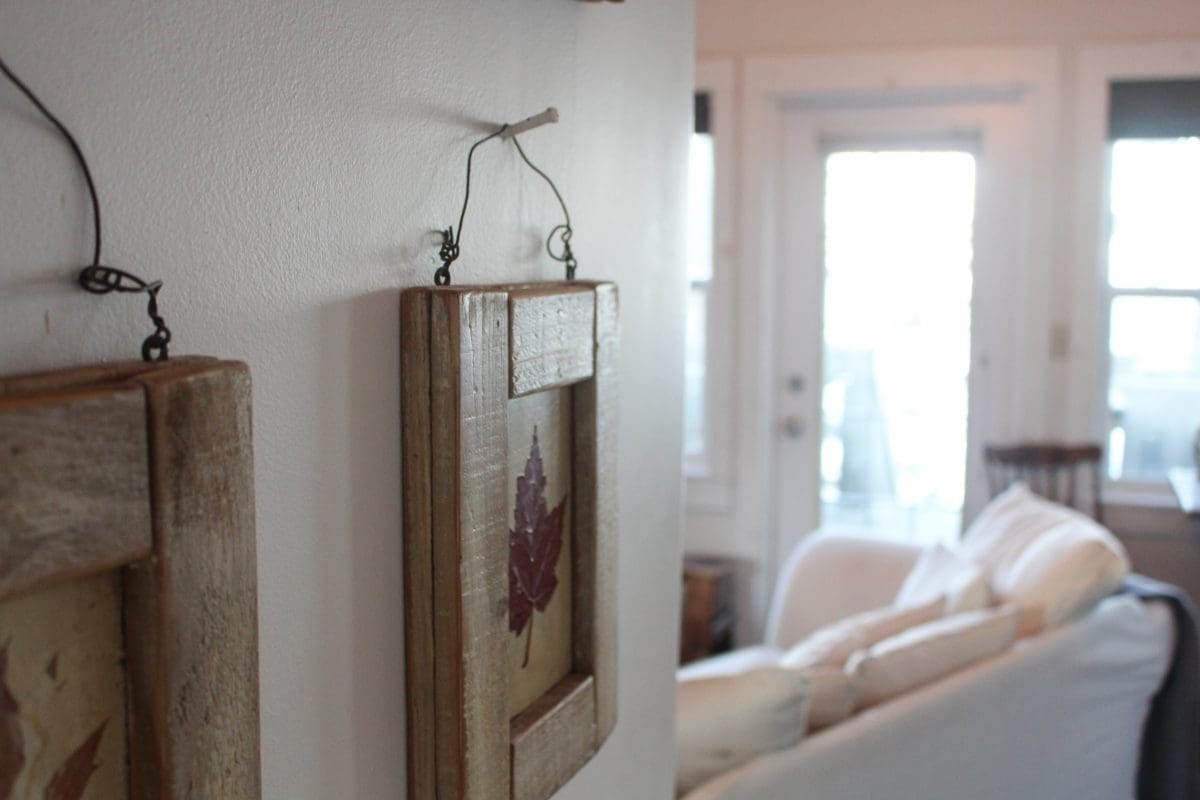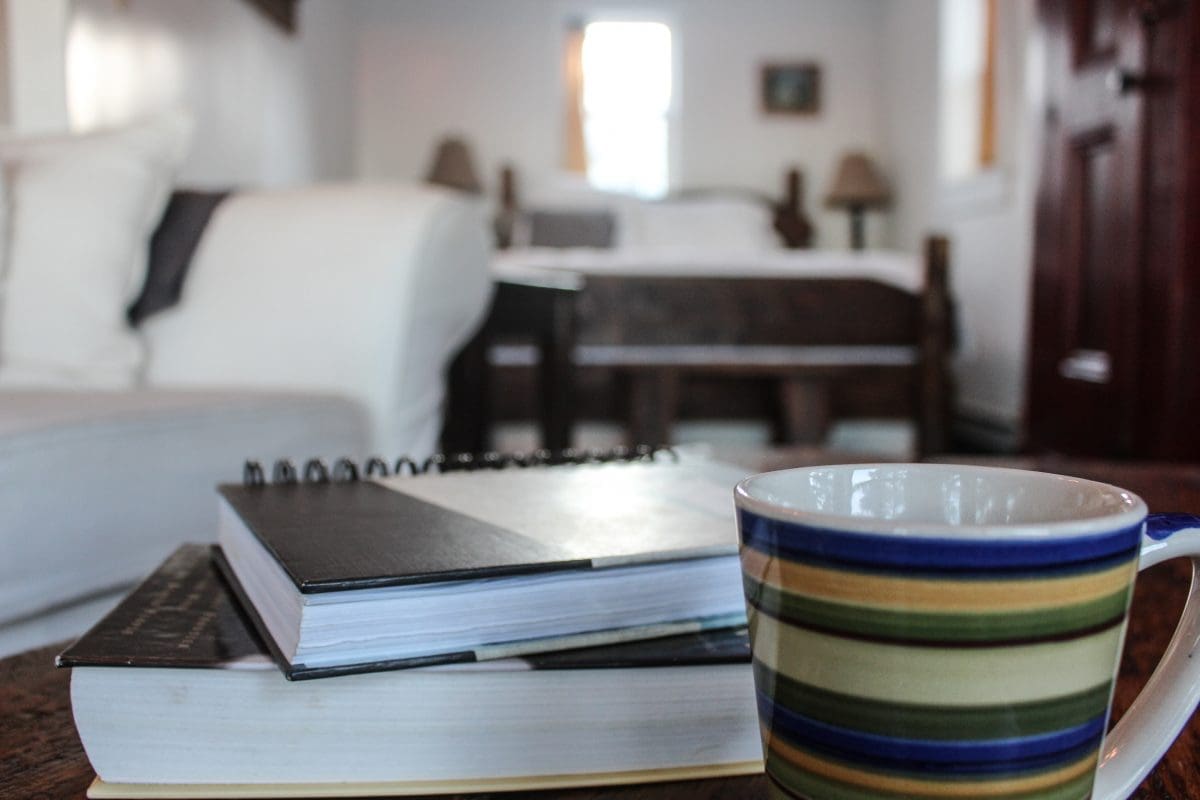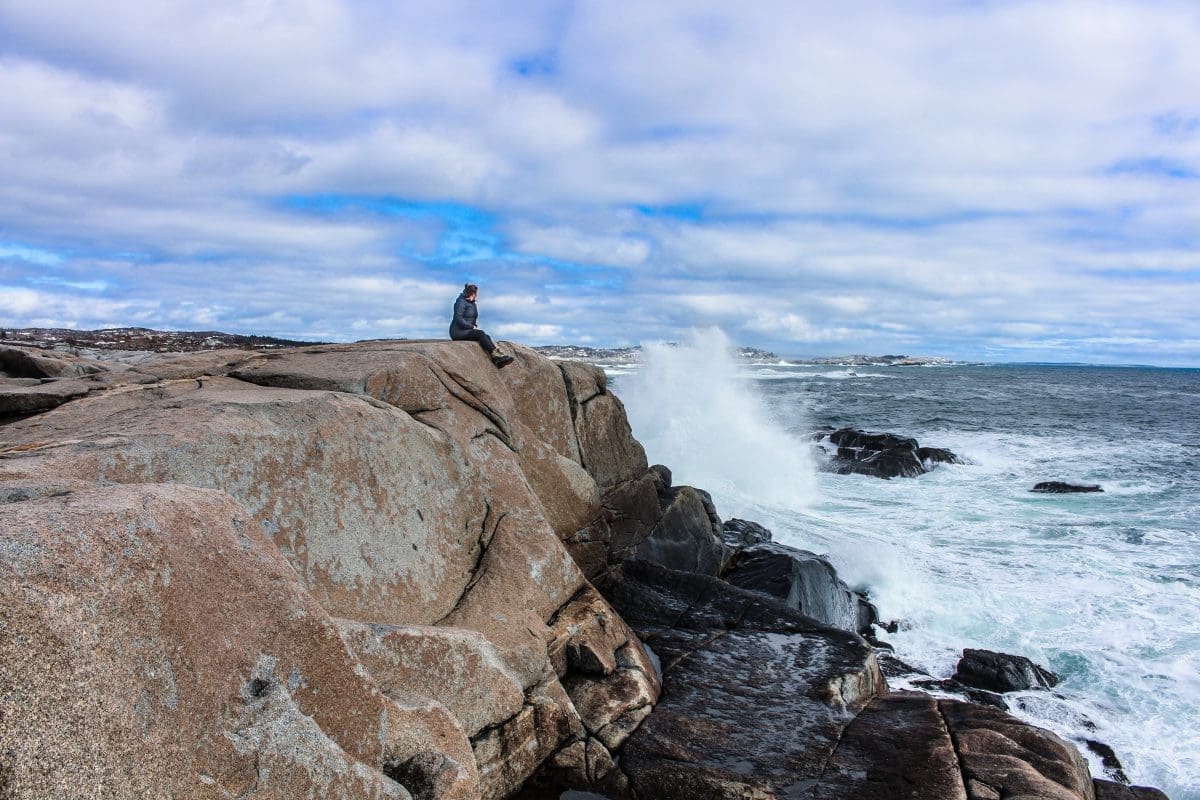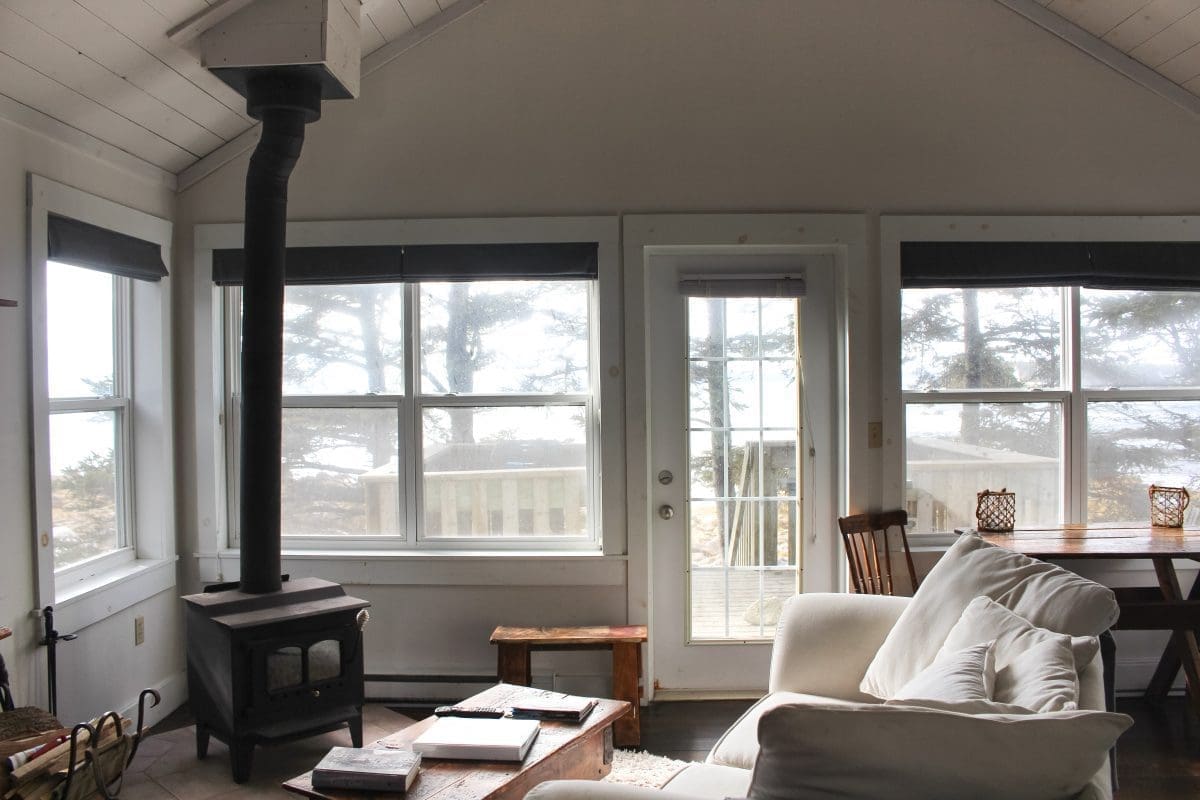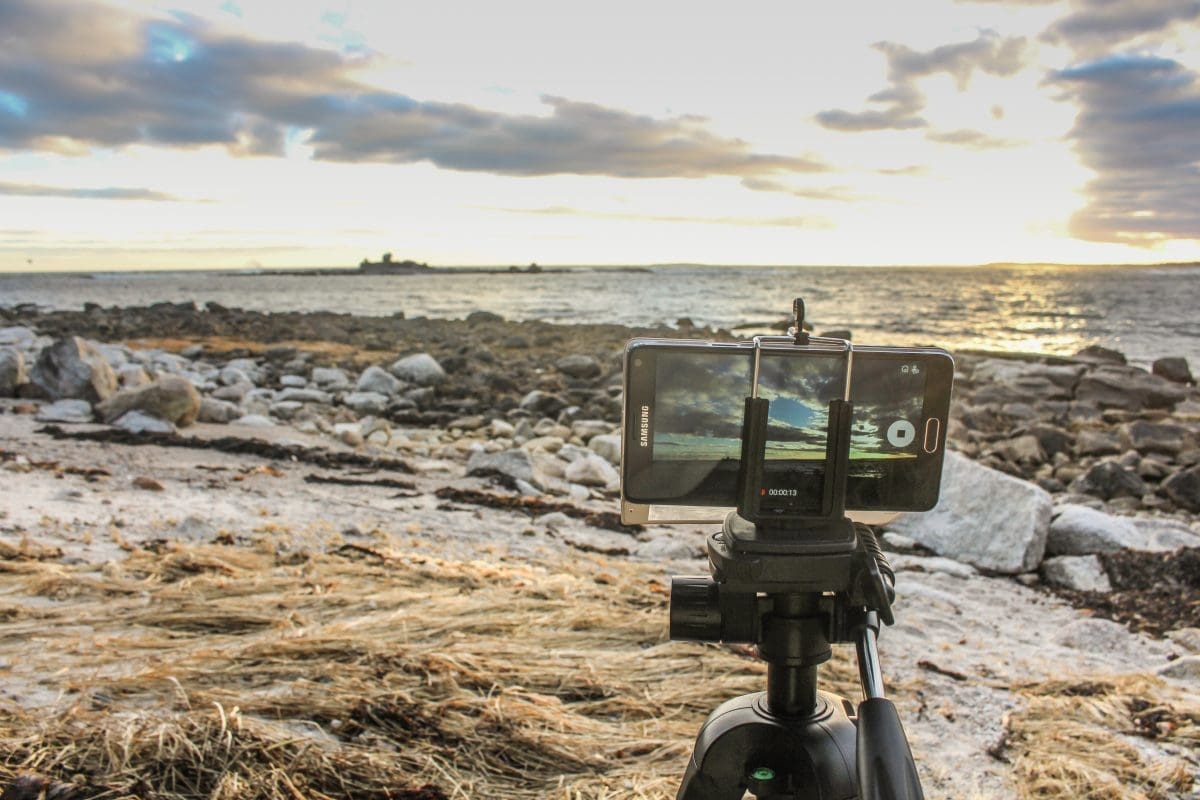 OCEANSTONE SEASIDE RESORT | Indian Harbour Nova Scotia
(visit their website & book your stay here)
Features: Minutes away from Peggy's Cove, Rhubarb Restaurant on site, Oceanfront, In room wood burning stove
Travel Style: Luxury | Romantic
Video Tour: Watch it Here
Activities: Peggy's Cove, Hiking
Our Thoughts: We stayed at Oceanstone for the first time last year and enjoyed our night in the Grey Owl cottage which, by all accounts, was perfect.  The best part?  It's a completely open concept so you can lay in bed drinking wine and see both your crackling fire indoors and the crashing waves outdoors at the same time!
Good to know: Oceanstone cottages are equipped with a full kitchen so bring some snacks and wine but we highly recommend the rhubarb restaurant – we enjoyed a chef's tasting and it was fabulous.  And, don't forget to try the hand made caramels!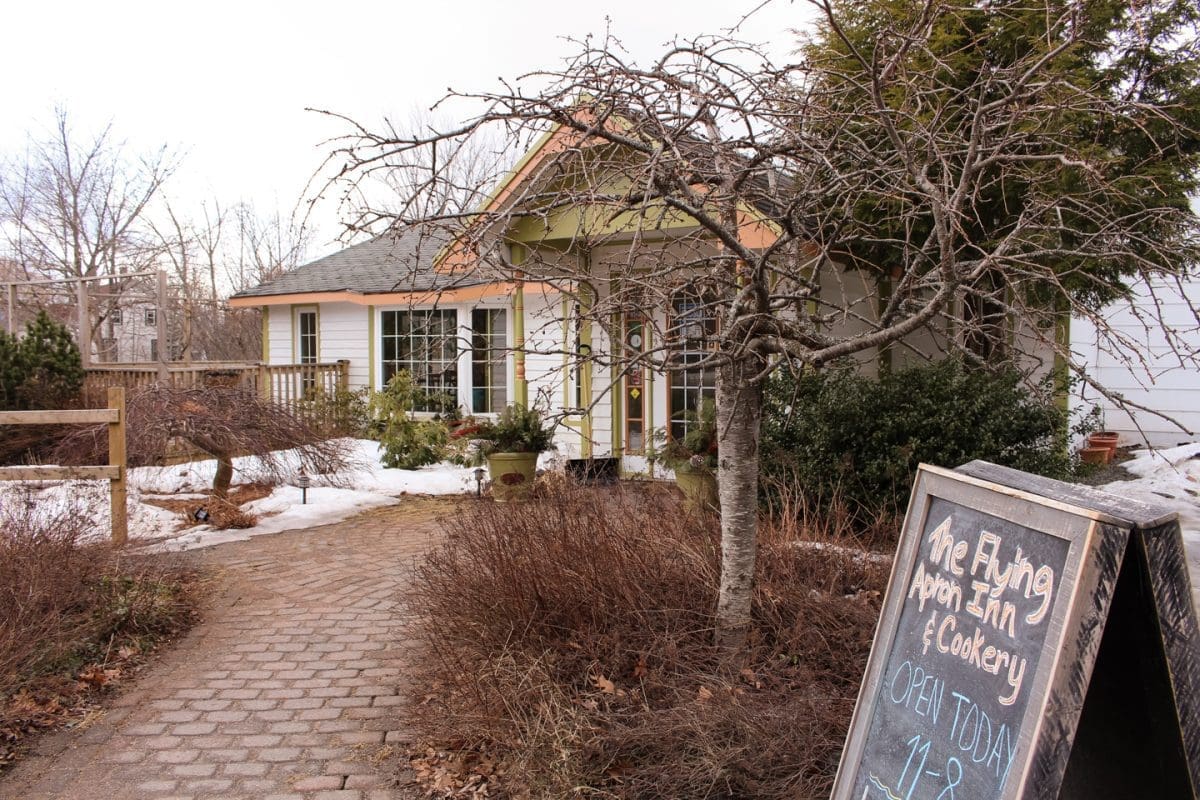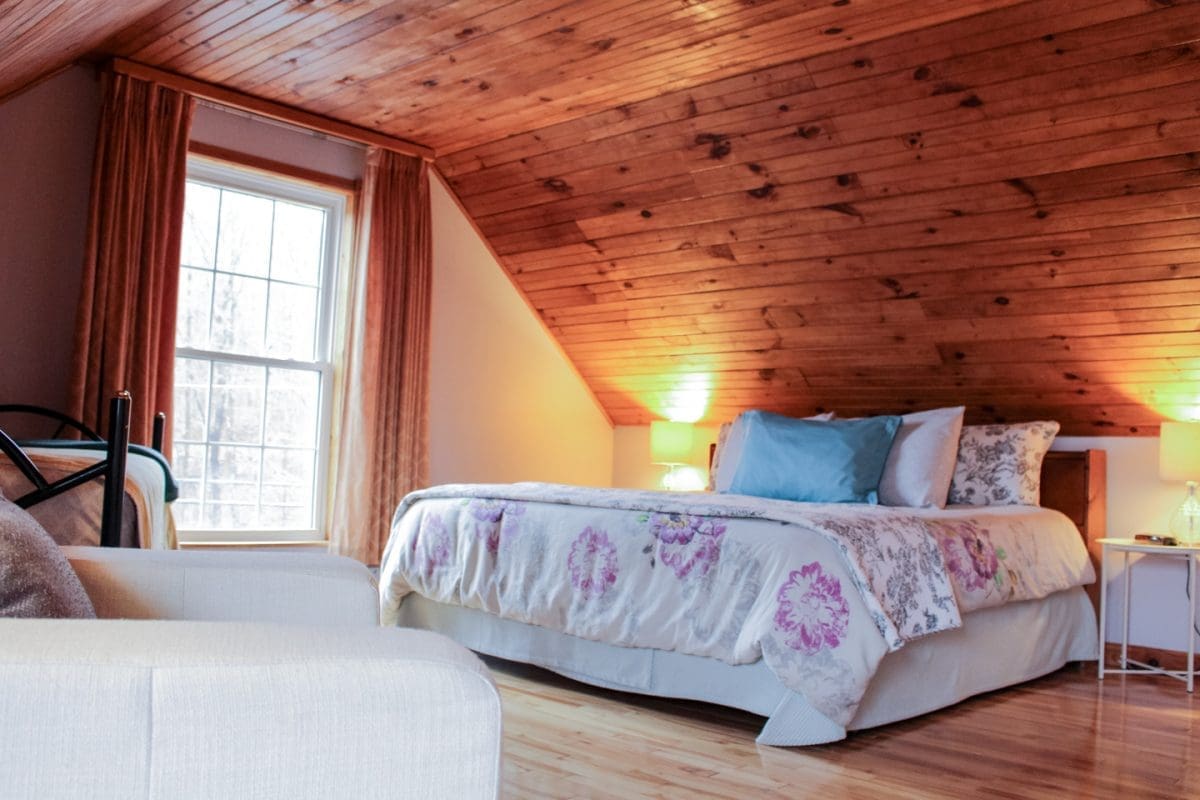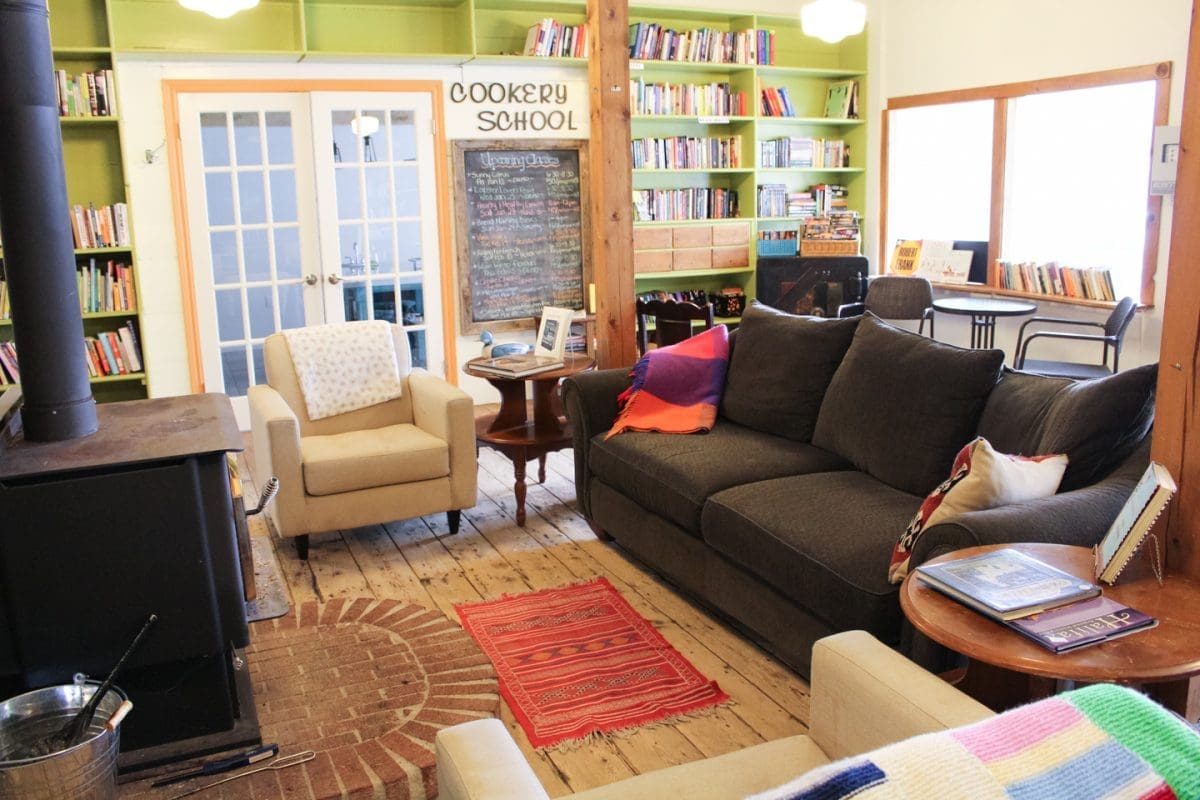 FLYING APRON INN & COOKERY | Summerville Nova Scotia
(visit their website & book your stay here)
Features: Cooking School, Onsite Restaurant & Bar, Library with Wood Burning Stove, Giant Bathtub!
Travel Style: Foodie
Activities: Eating 🙂  There are some interesting things in the nearby area as well but onsite, just the inn.
Want a tour?  Check out our video.
Our Thoughts: If you're a foodie looking for a hands on experience, we would highly recommend signing yourself up for one of the cooking classes at the Flying Apron and spending a night in their charming inn.  We spent two nights (which is a must) to get the full experience.  
Good to know: If you're looking for something to do, Burnt Coat Head Park is just a short drive away and well worth the effort for a visit but be sure to check the tide schedule before you venture out!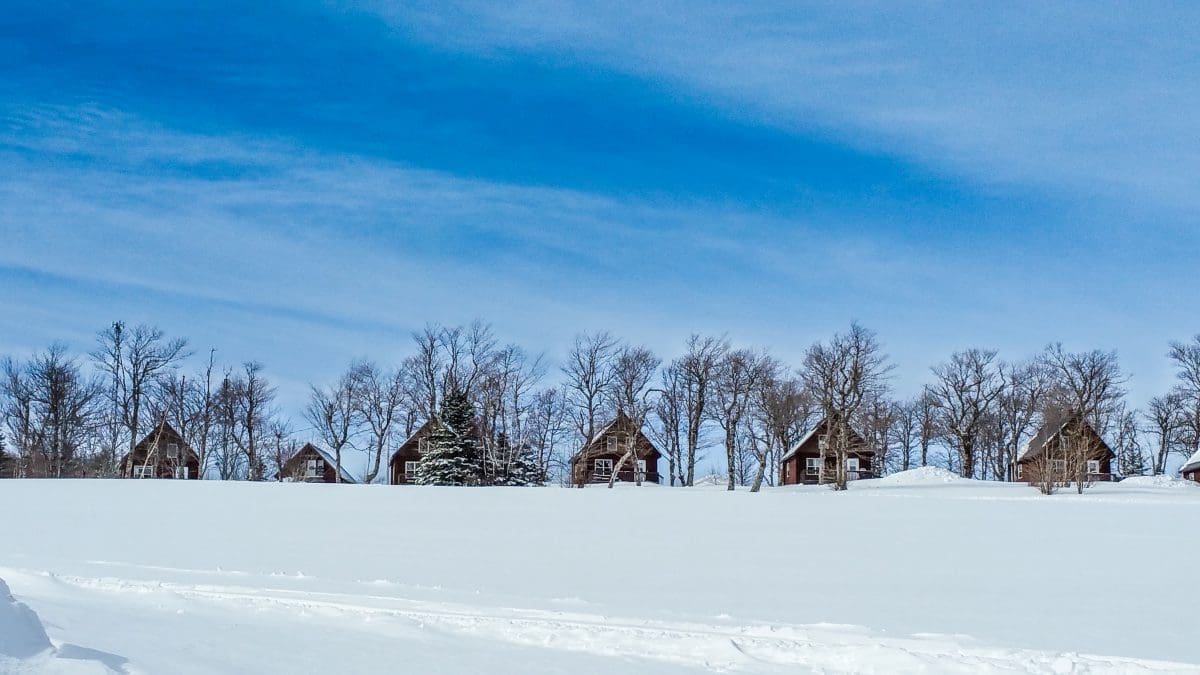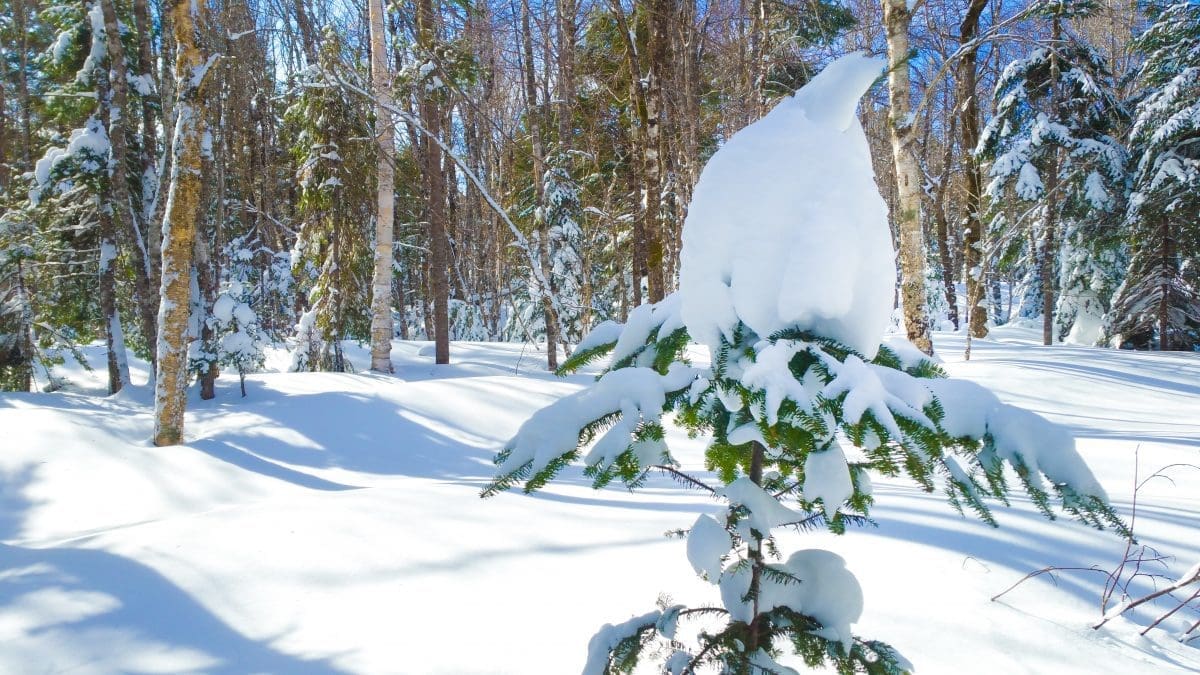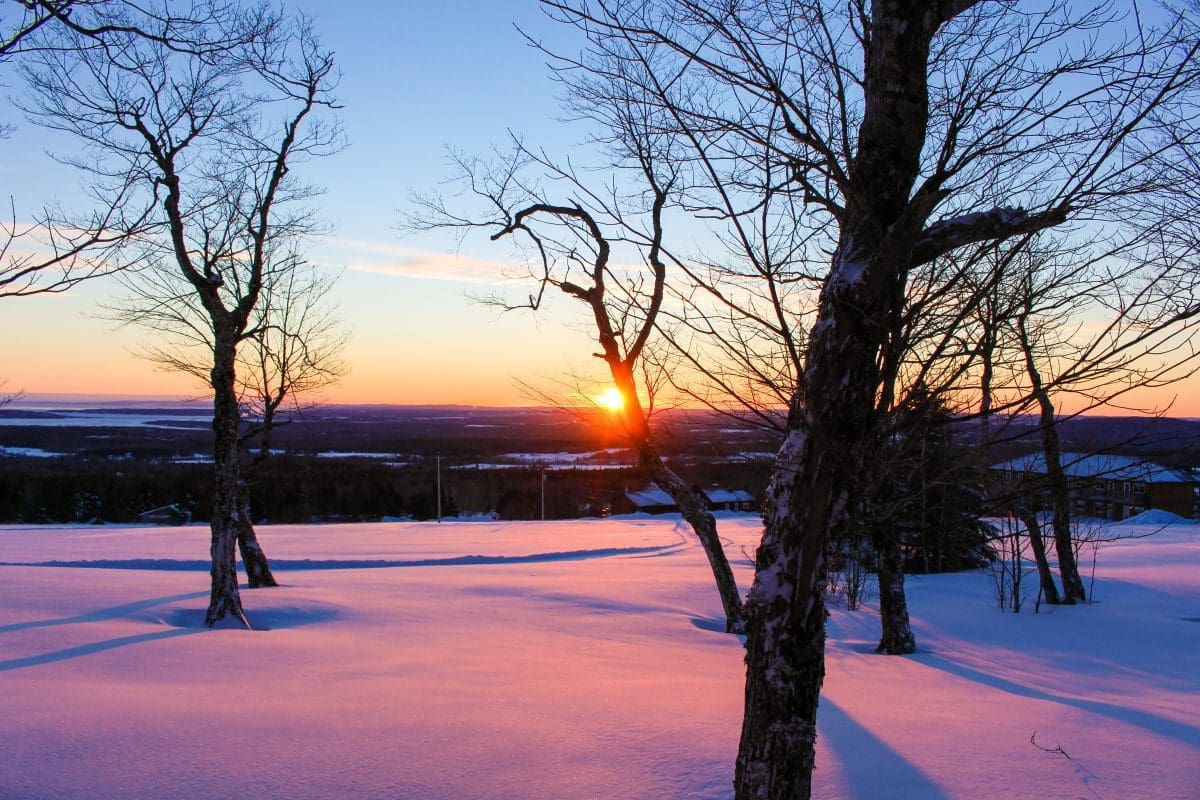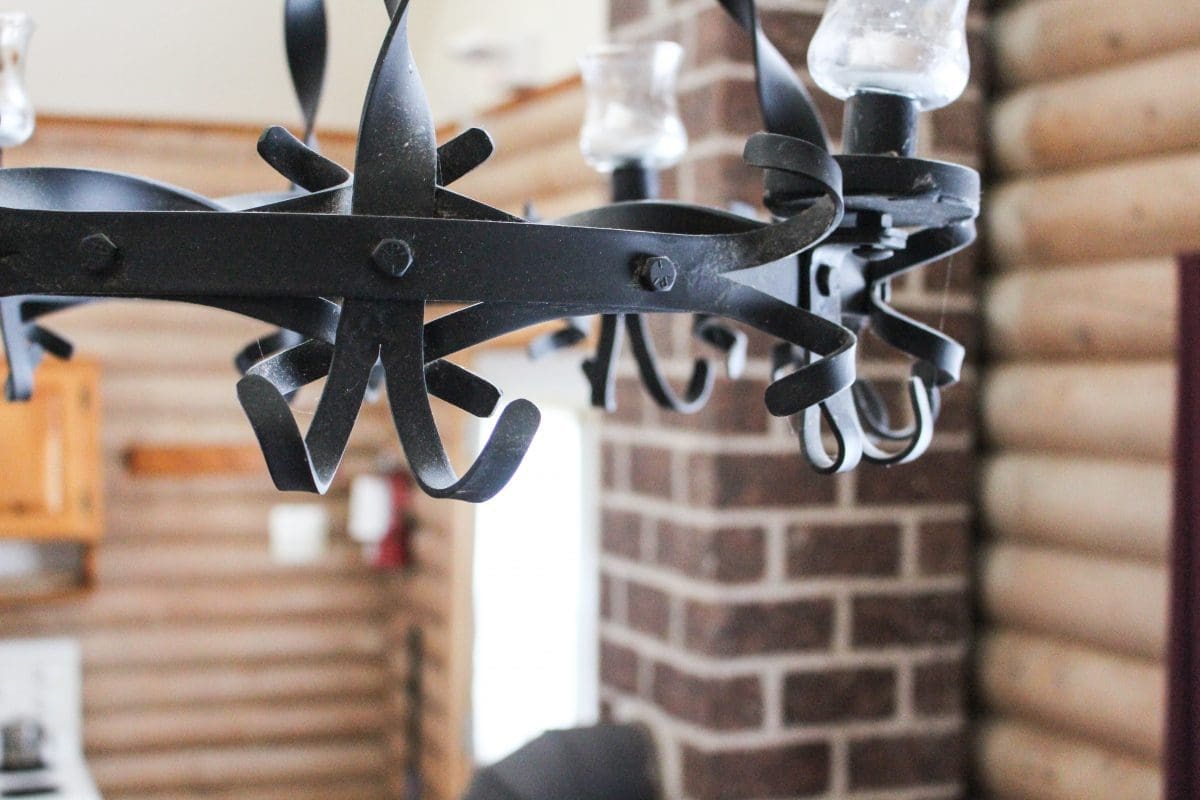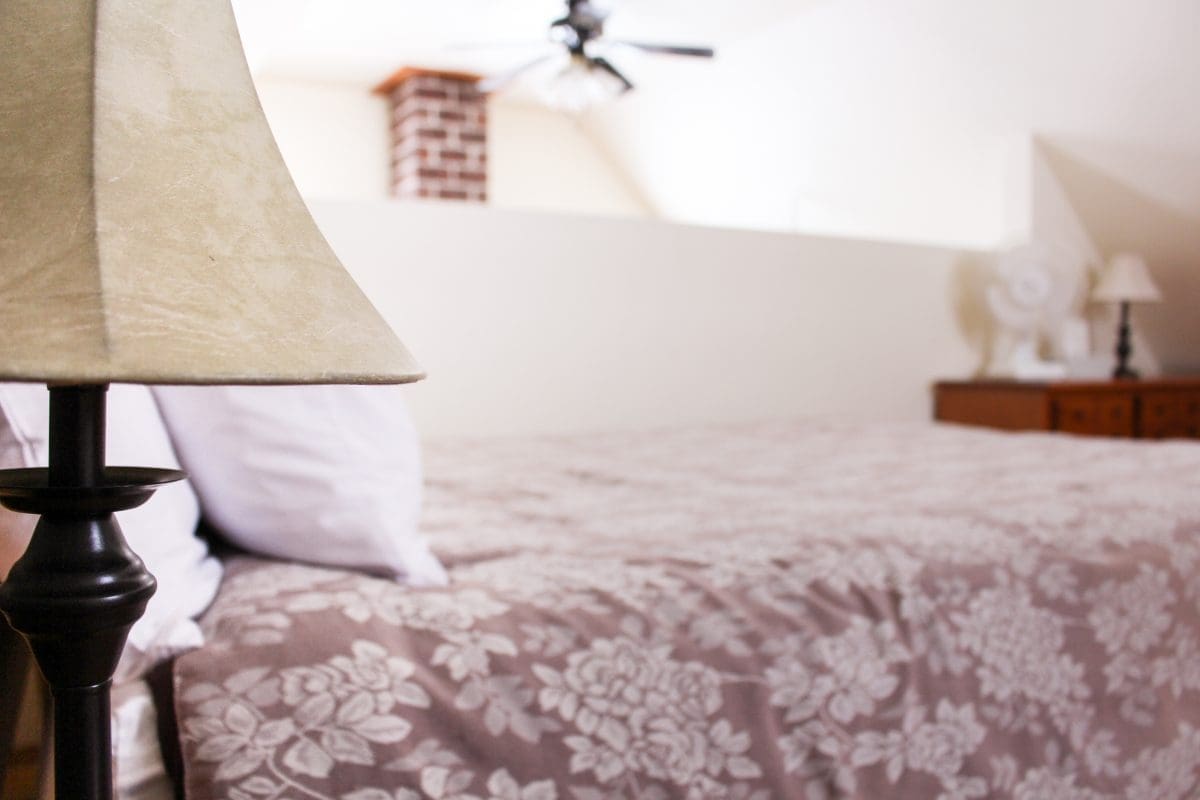 SMITH ROCK CHALETS | Scotsburn Nova Scotia
(visit their website & book your stay here)
Features: Fireplace, Hiking/Snow Shoeing Trails, Mountain Top Views (with epic sunsets), outdoor hot tub, sleds available (and a giant hill for playing), Onsite Bar
Travel Style: Modern/Rustic | Active Outdoorsy
Activities: Sledding/Tobogganing, Snowshoeing, Hiking
See for yourself: Here's our video
Our thoughts: Smith Rock Chalets are nestled at the top of Fitzpatrick Mountain and perfect for the outdoorsy/adventurous travellers or for a family getaway.  During our stay we channeled our inner kids and tackled the 500m hill on a sled that they provided for us(super fun on the way down and a hard workout on the way up) but our favourite part was easily the snowshoeing.  There had been a huge dump of snow the day before and we were the first to hit the trails.  It was stunning!
Good to know: The bar closes around 8pm so make sure you bring whatever adult beverages you'll need for your cottage.  Also, the hot tub is shared but when we were there – we were the only ones in it!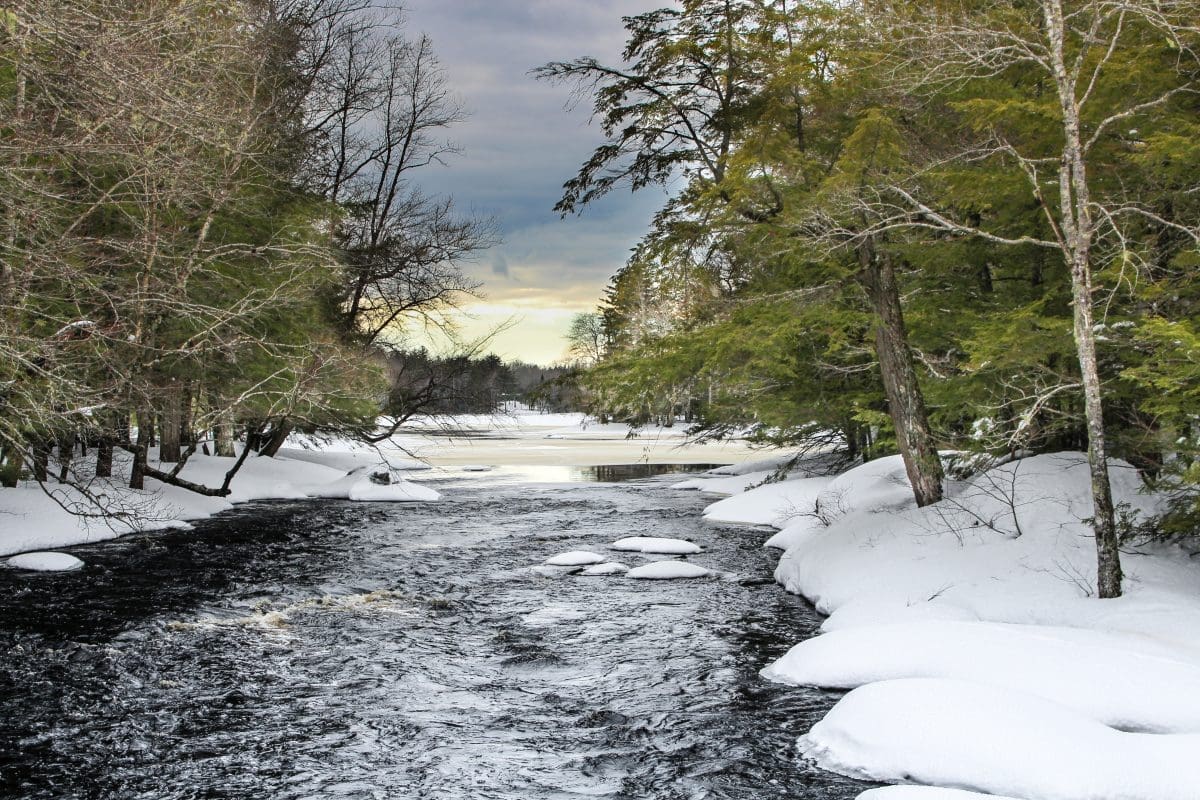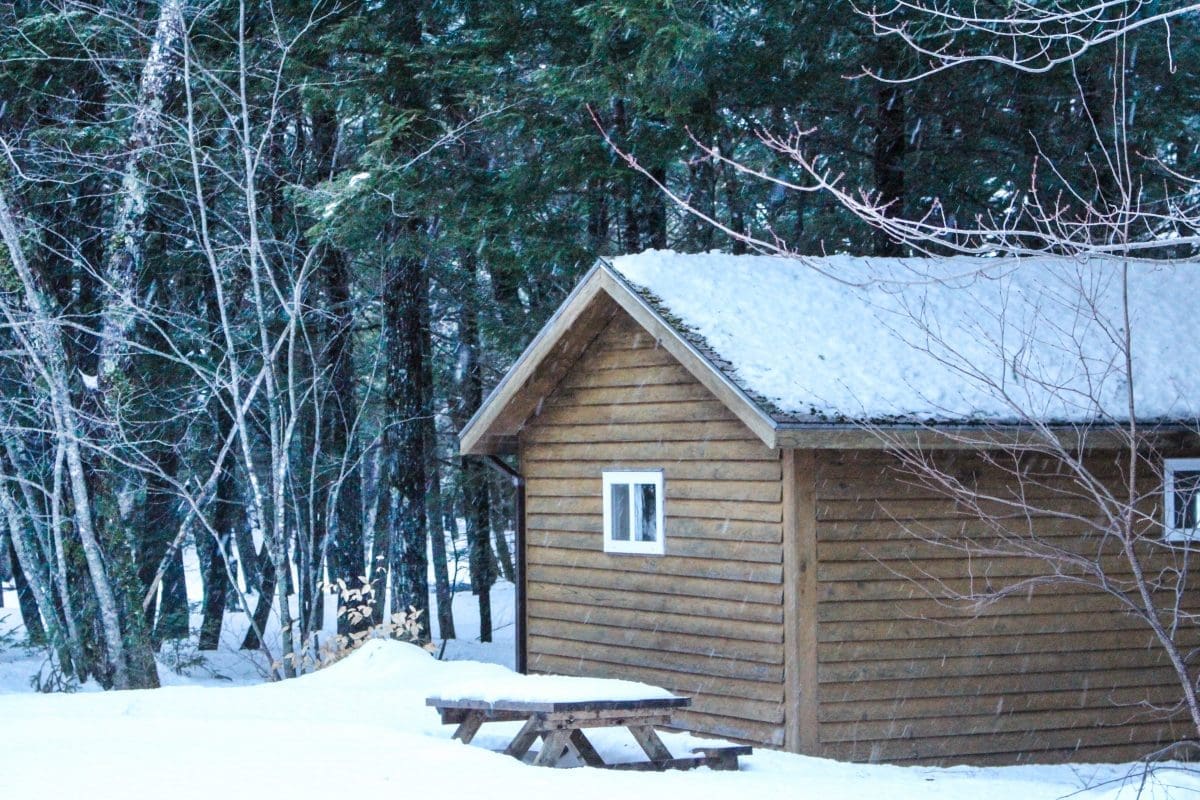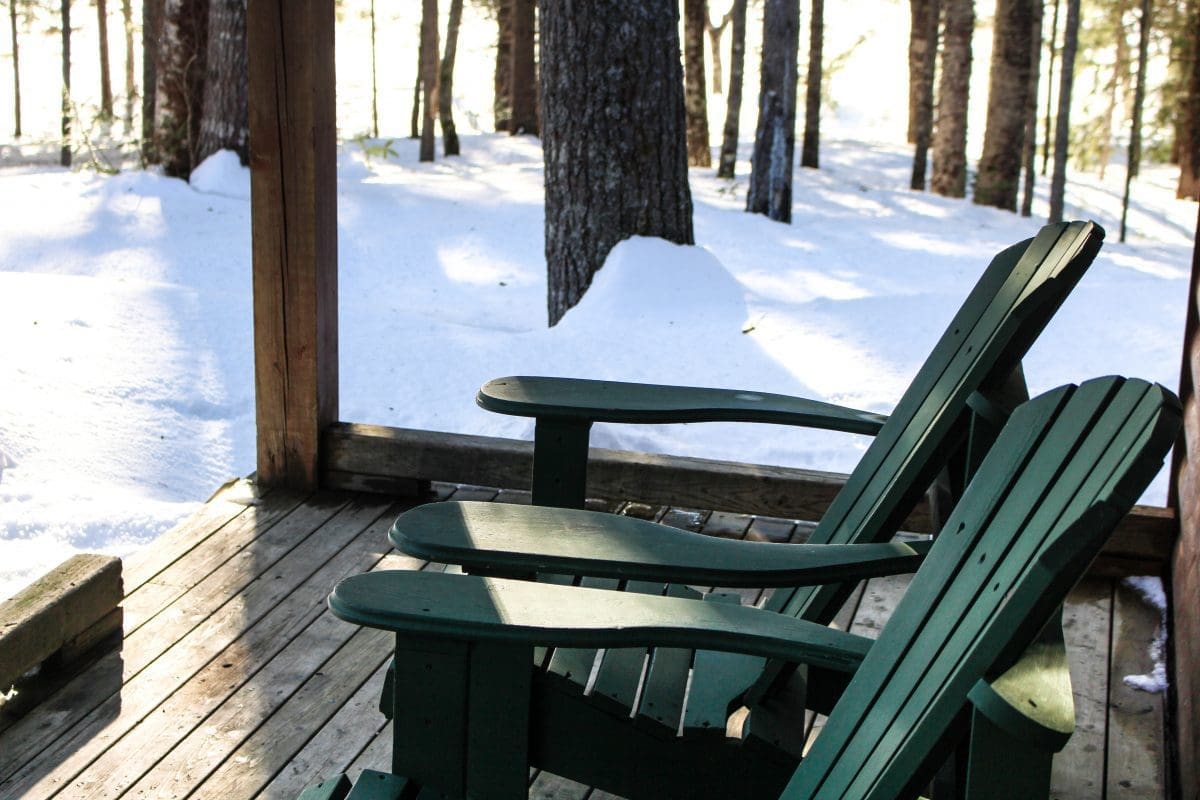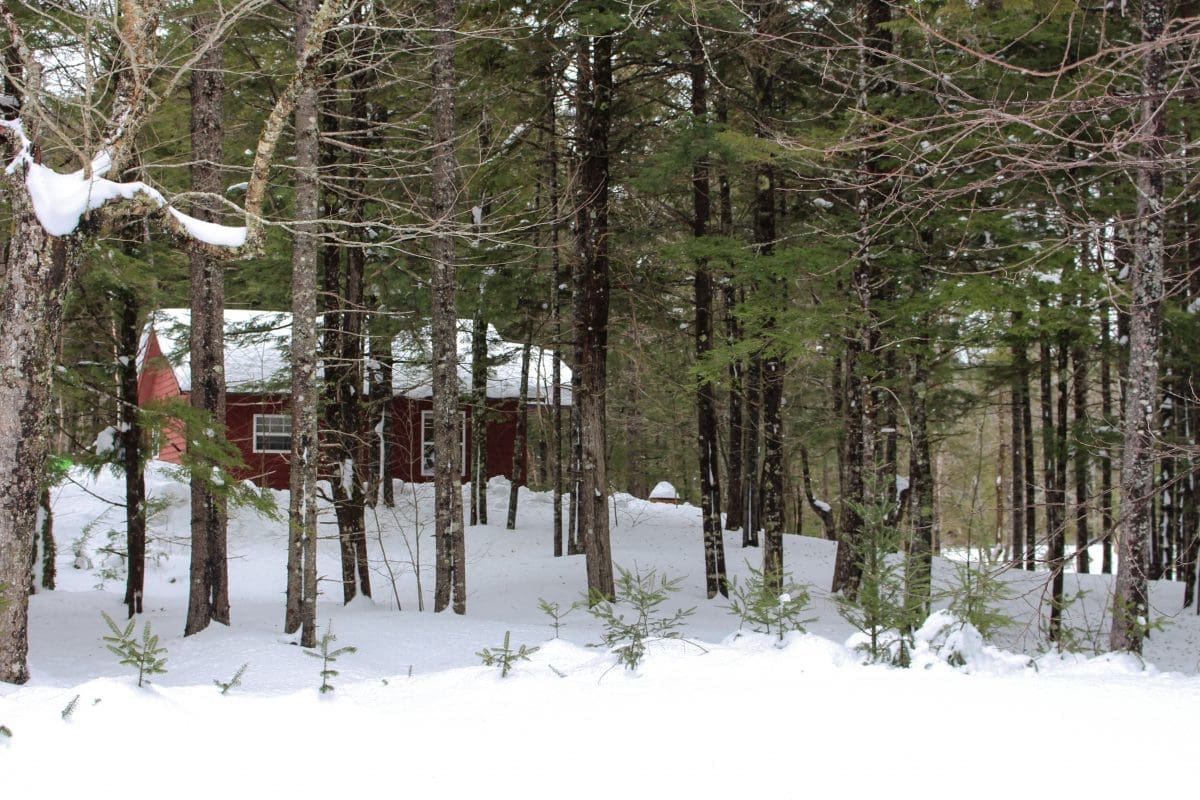 MERSEY RIVER CHALETS | Caledonia Nova Scotia
(visit their website here)
Features: Mersey River!!! Riverside trails, Wood Burning Stove, Games Available, Fire Wood Provided.
Travel Style: Rustic | Off the beaten path
Activities: Snowshoeing, Hiking, Cross Country Skiing
Video Tour: Check it out here
Our thoughts: If you really want to get away and unplug while enjoying nature – this is your place.  The chalets are set back in the woods, away from everything and you really feel like you've stepped out of your busy life and into another time.  
Good to know:There are no amenities on site so bring your food and drinks with you.  Also, just in case you're new the water 😉 , stay off the river – the water moves and never really freezes over.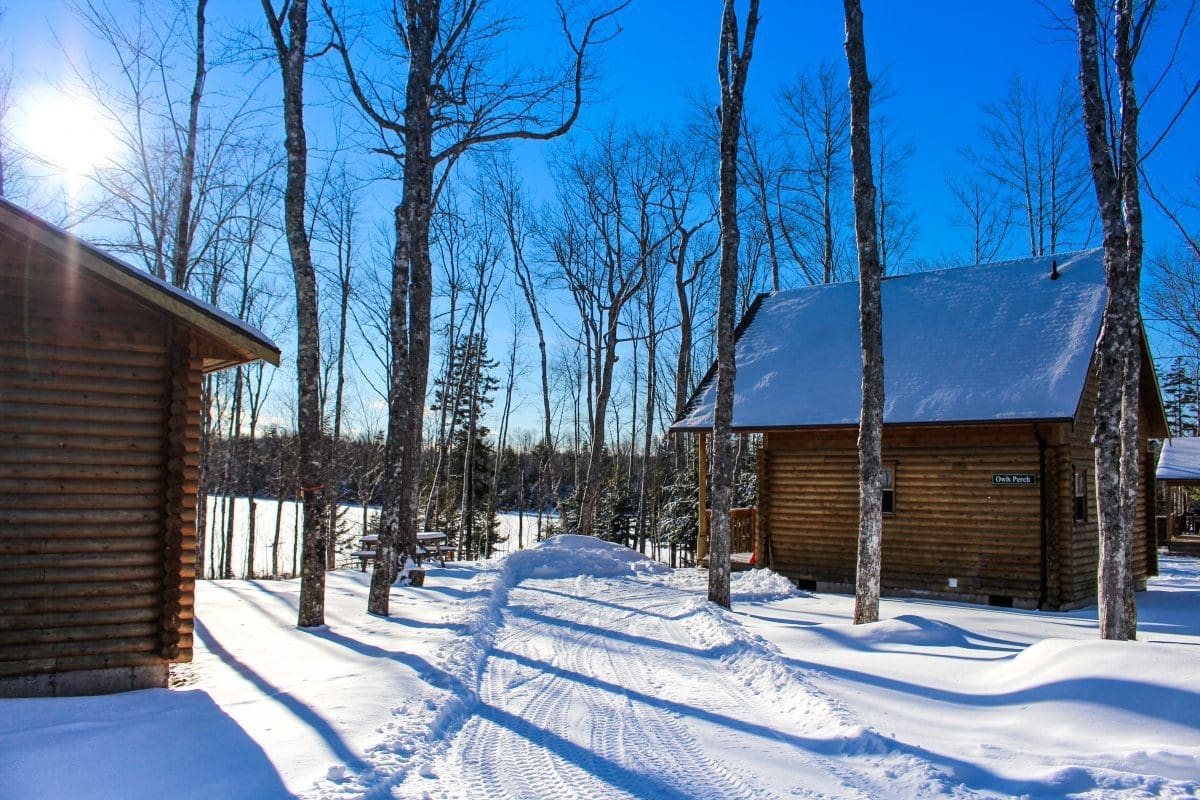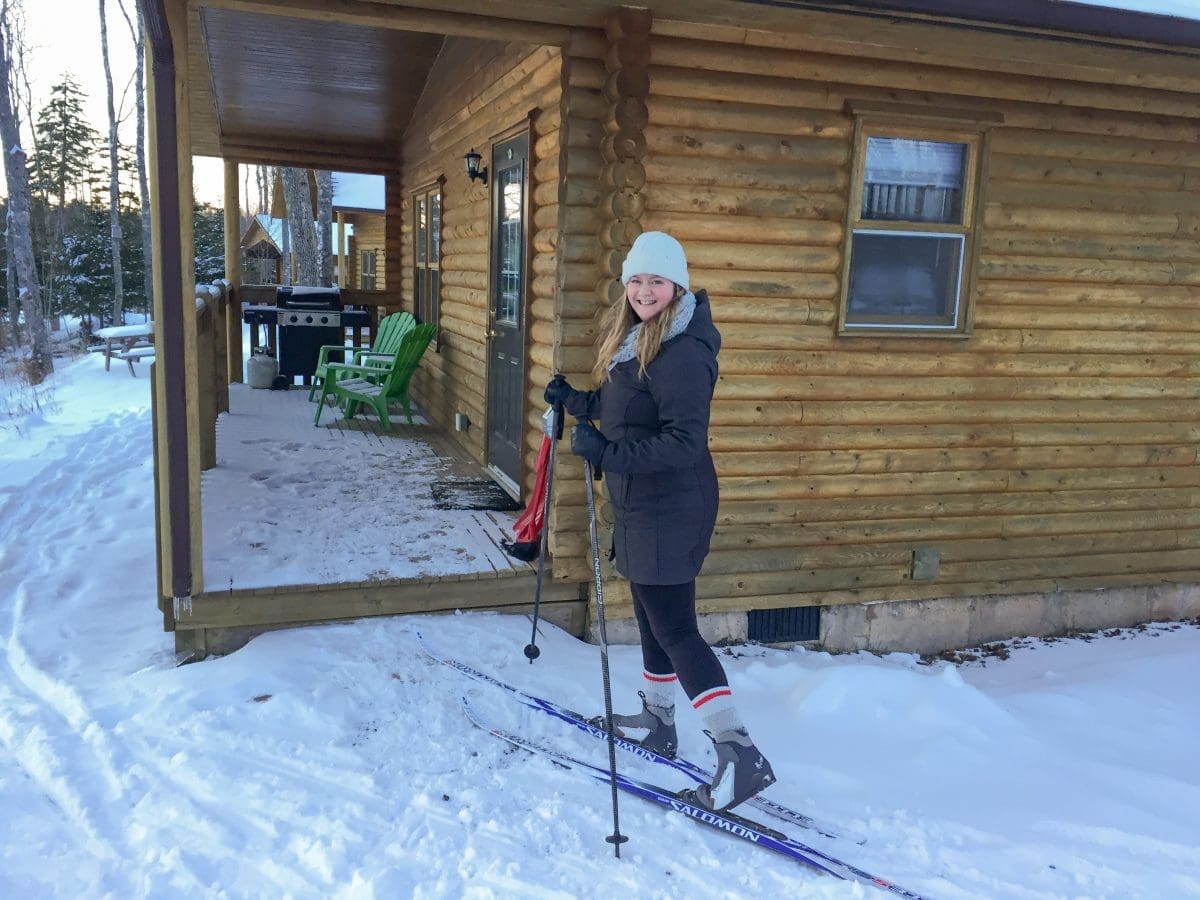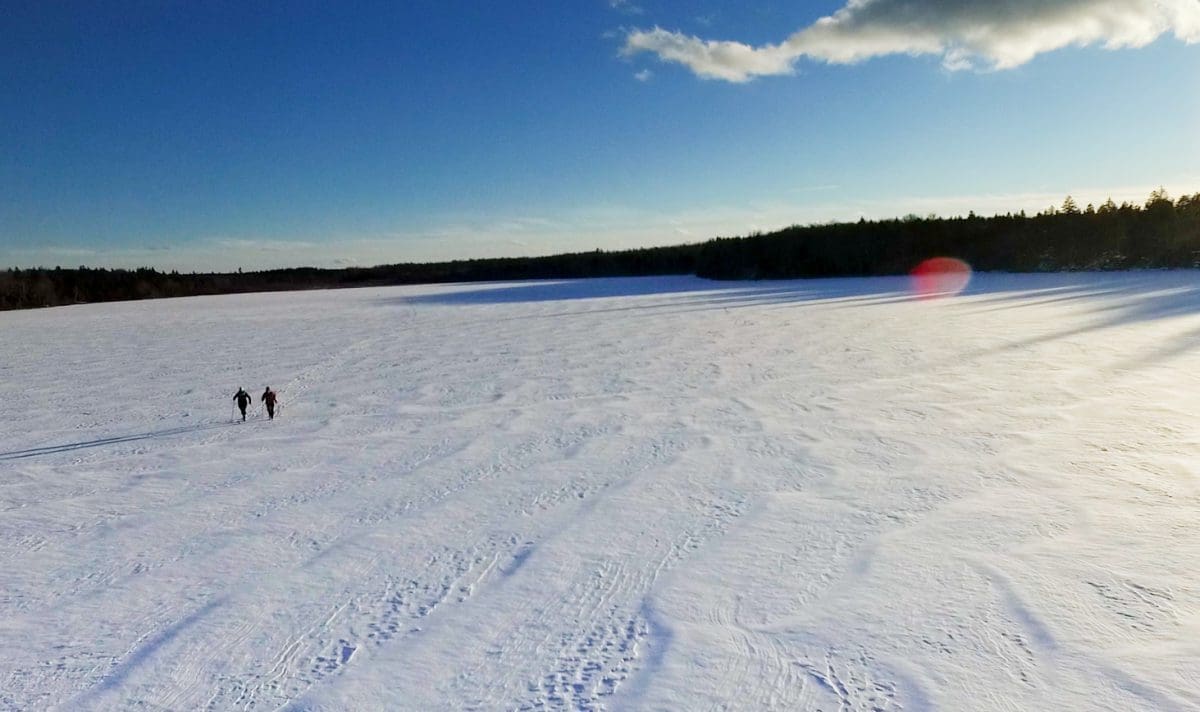 IRWIN LAKE CHALETS | Old Barns Nova Scotia 
(visit their website here)
Features: Hot Tubs (on some chalets), wood-burning stoves, miles of trails to explore, outdoor fire pit, Irwin Lake
Travel Style: Off the grid & unplugged
Activities: Snowshoeing, Cross Country Skiing, Skating, Hiking
Want to see for yourself? Check out our video.
Our Thoughts: Ahhhhh, Irwin Lake.  If your goal in having a Nova Scotia winter getaway is seclusion, this one is for you!  With only a few chalets, Irwin lake chalets make for a perfectly serene getaway that's completely off the grid.  We've spent several nights with them enjoying everything from winter night private hot tubs to skating and skiing 'till we dropped.  
Good to know: there's no wifi here and no internet signal so expect to truly "unplug" for a few days.  This was a welcome reprieve for us!  There's also no onsite amenities so bring your own food & drinks (although Truro is a short 10 minutes drive away if you prefer a restaurant meal)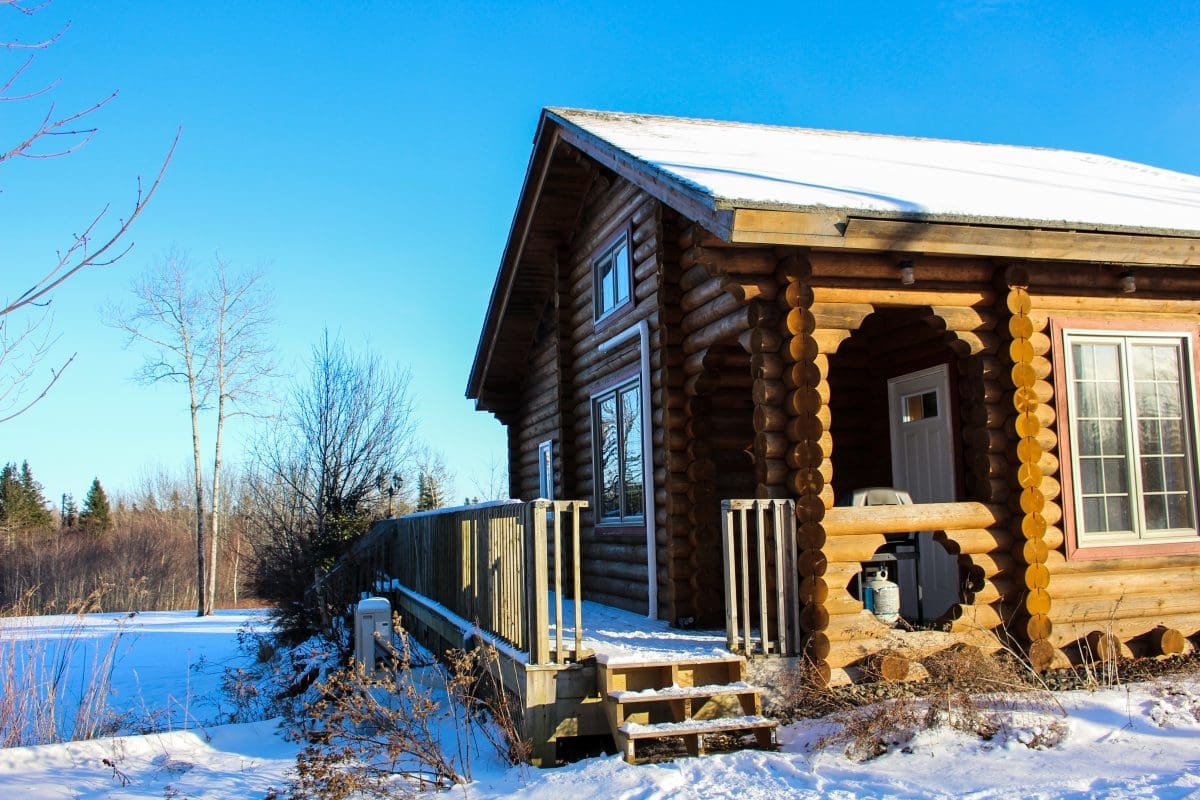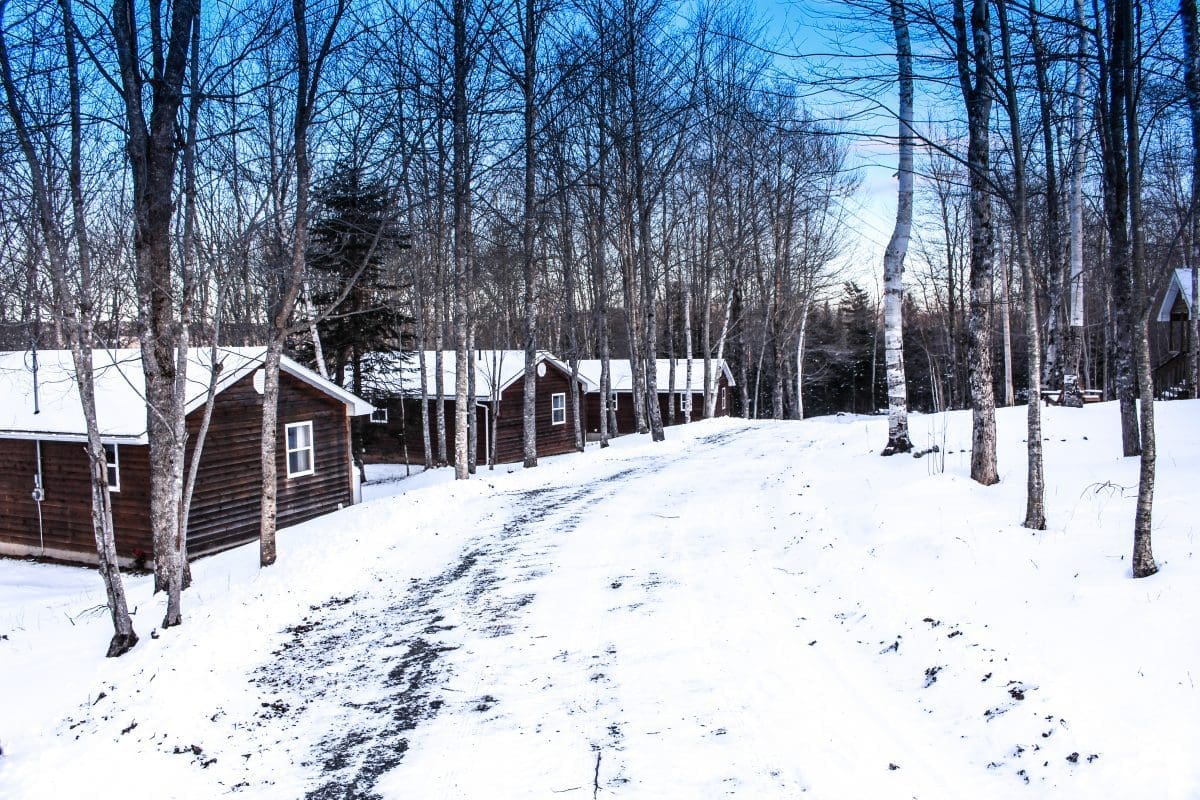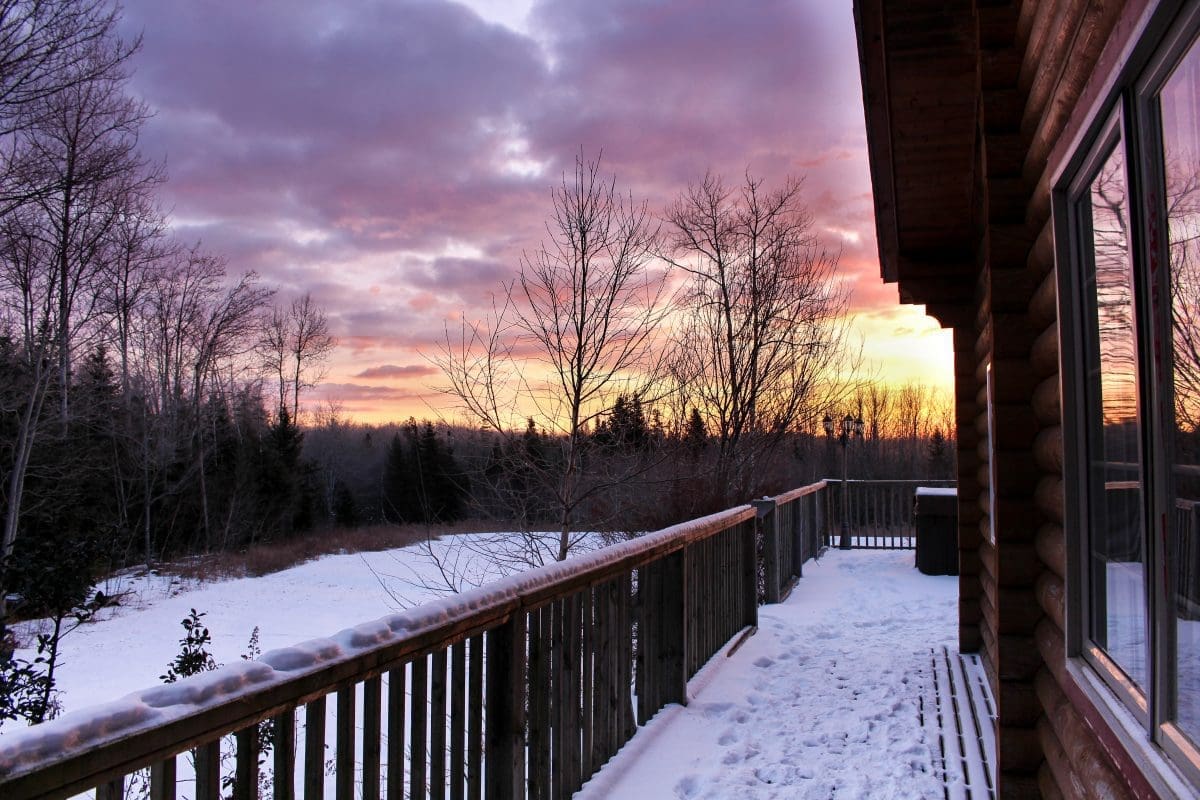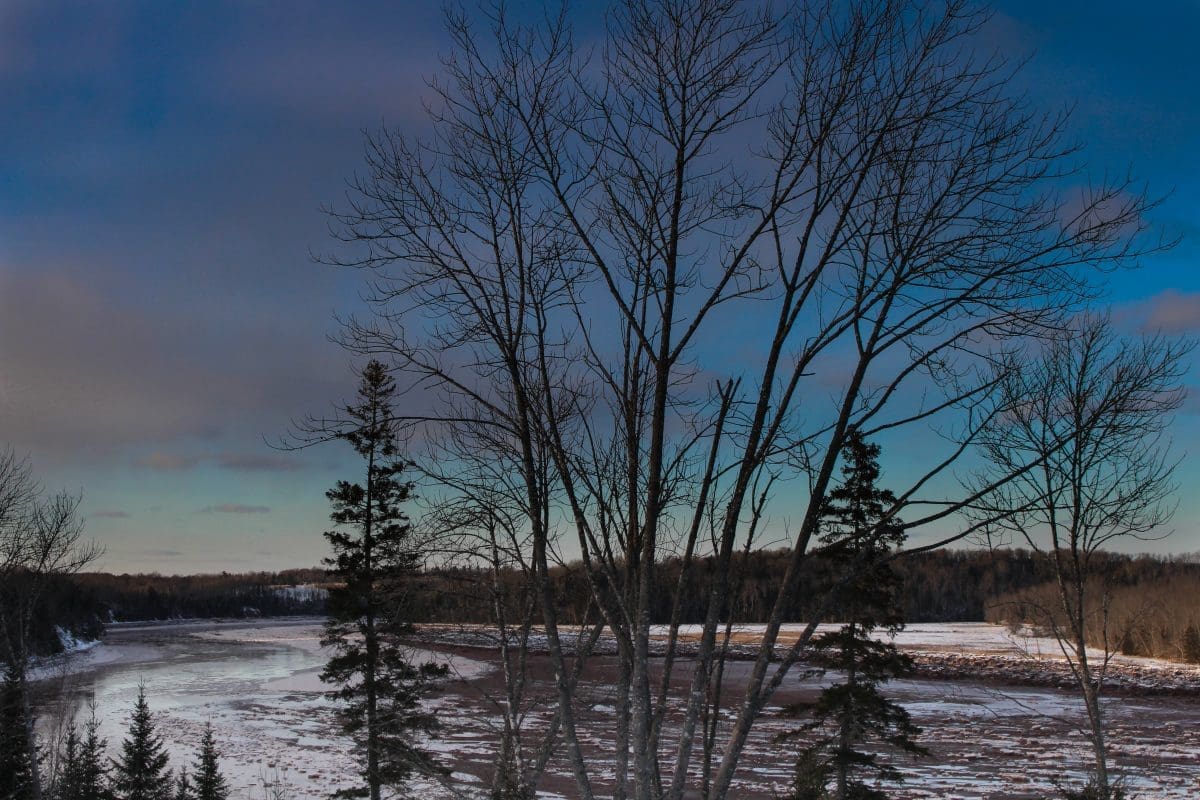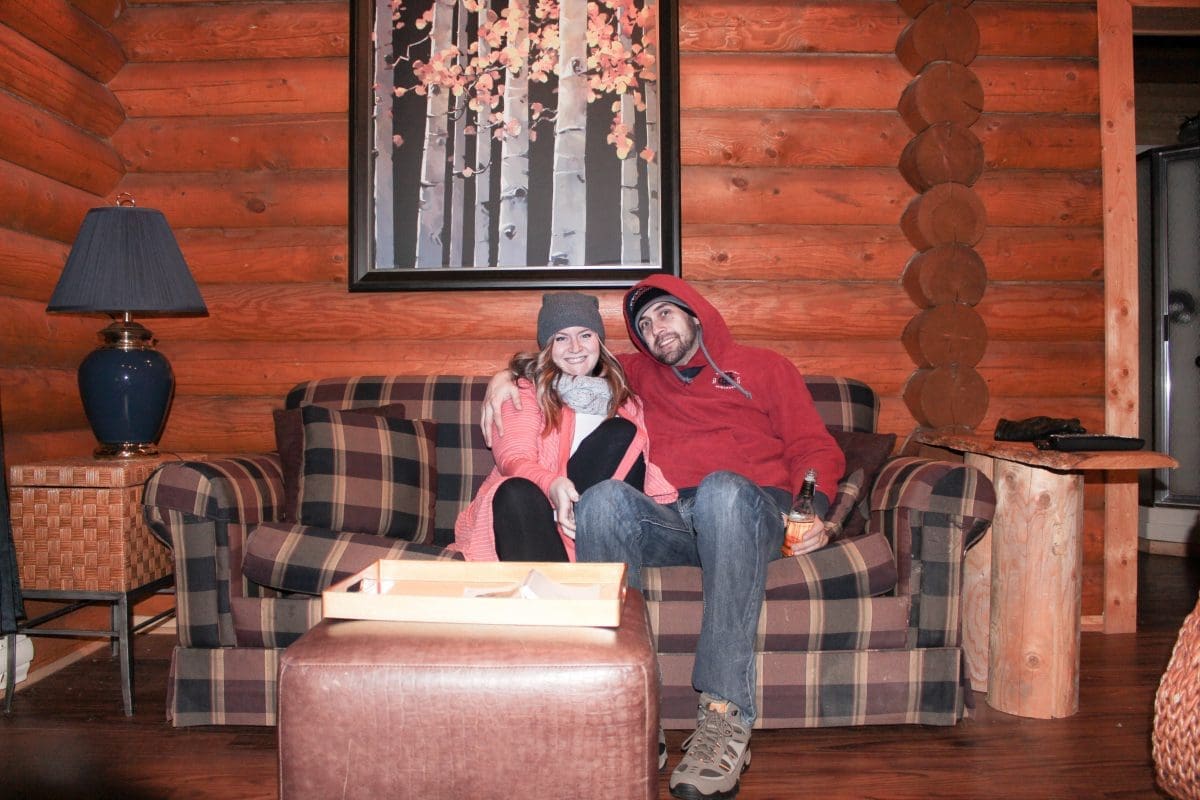 TIDAL BORE RAFTING RESORT | Urbania Nova Scotia
(visit their site here)
Features: Hiking Trails, Main Lodge with Indoor Fireplace, BBQ's, Fire Pits, Tidal Bore Rafting & Mudsliding (Seasonal), Jacuzzi (one cottage)
Travel Style: Cozy & Laid Back
Activities: Snowshoeing, Hiking, Cross Country Skiing, & Sipping Wine Fireside
Check it out: Here's a video
Our Thoughts: This truly is a four season resort and we've officially been here in every season!  Obviously, in the warmer months you can enjoy tidal bore rafting which is a MUST whether you're visiting Nova Scotia for the first time or if you're a full time resident.  In the winter, we enjoyed a hike through the groomed trail, spent some time in the hot tub and bellied up to the fire pit to enjoy the quiet while standing in awe of the mighty shubie river (which is just as amazing in the winter as it is in the summer).
Good to know: There's a restaurant on site but it's seasonal so if you're visiting in the winter be sure to pack your food and drinks.  
Which one suits your style?  If you're planning a Nova Scotia winter visit, don't forget to tell them we sent you!