Ultimate Guide to Fun Winter Activities
Winter activities are everyone's mind this year, more than ever.
Regardless of whether you're a huge fan of the cold and the snow (like we are) or you're counting down the minutes until the snow melts for good, winter can be a struggle. Here in Canada, the weather can be unpredictable, the sun hides behind heavy clouds, and it's just so dang cold. And, of course, it being Canada, we can expect this season to last anywhere between 4 to 7 months of the year. It's natural that we may go a little "shack whacky" and lack inspiration to know how to fill our short winter days.
But fear not, dear reader! We've come up with an extensive list of winter activities to keep any Canadian busy with during the frigid months in the Great White North.
Note: we here at Dashboard Living are based in Halifax, Nova Scotia, so some of these examples are location-specific. However, a little bit of research for your area will likely produce some very similar activities or locations! Let the juices flow!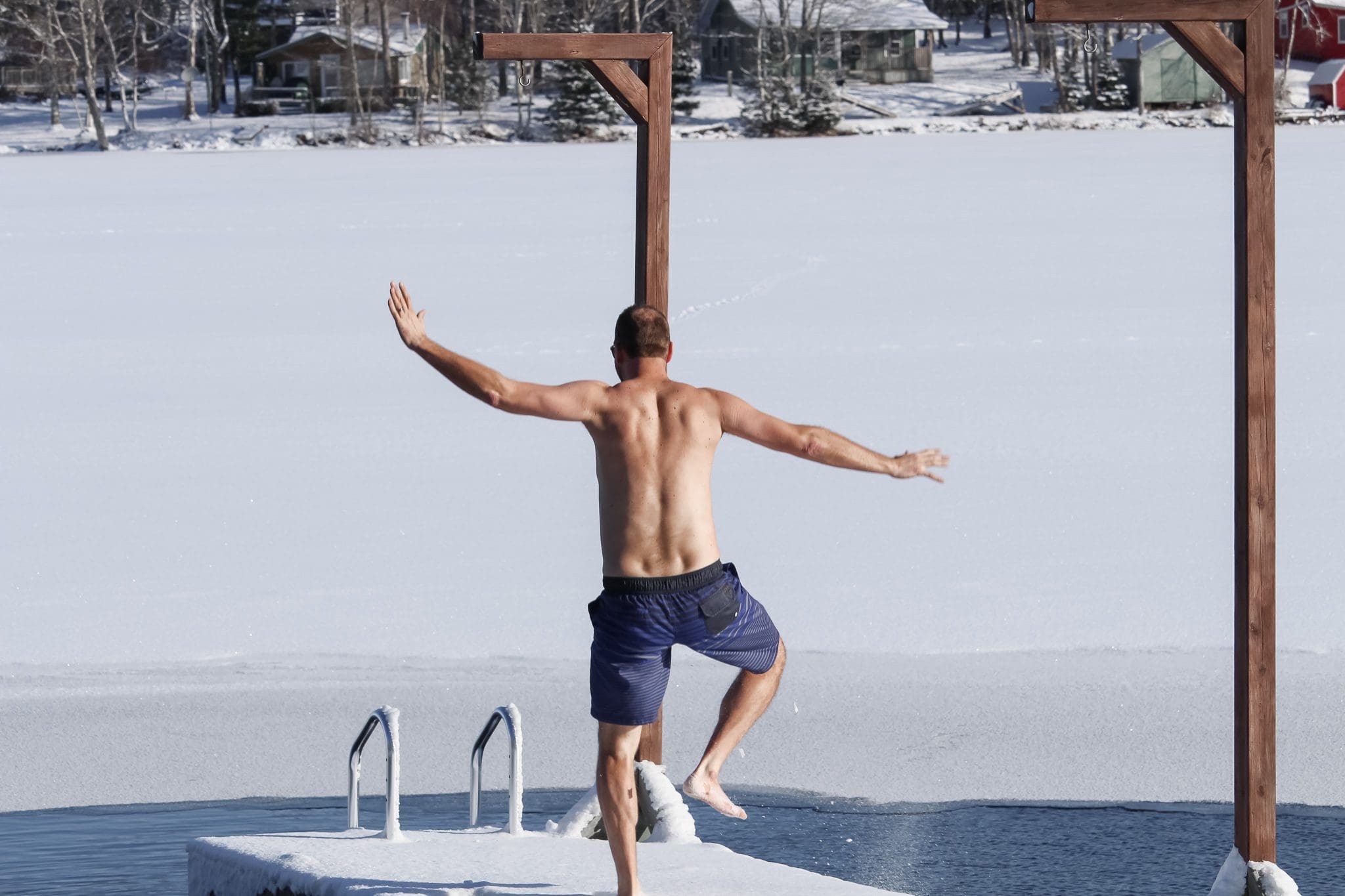 60+ Things to do This Winter
We poll our audience (that's you) every year on whether or not you like winter.  Every year we're surprised to learn that the majority of people, don't love it.  So, we've made it our mission to create resources that help you embrace the winter months.
I mean, we live in CANADA…and if you're reading this blog, chances are you do too.  We have winter.  So we might as well embrace some fun new winter activities and find ways to love all four seasons.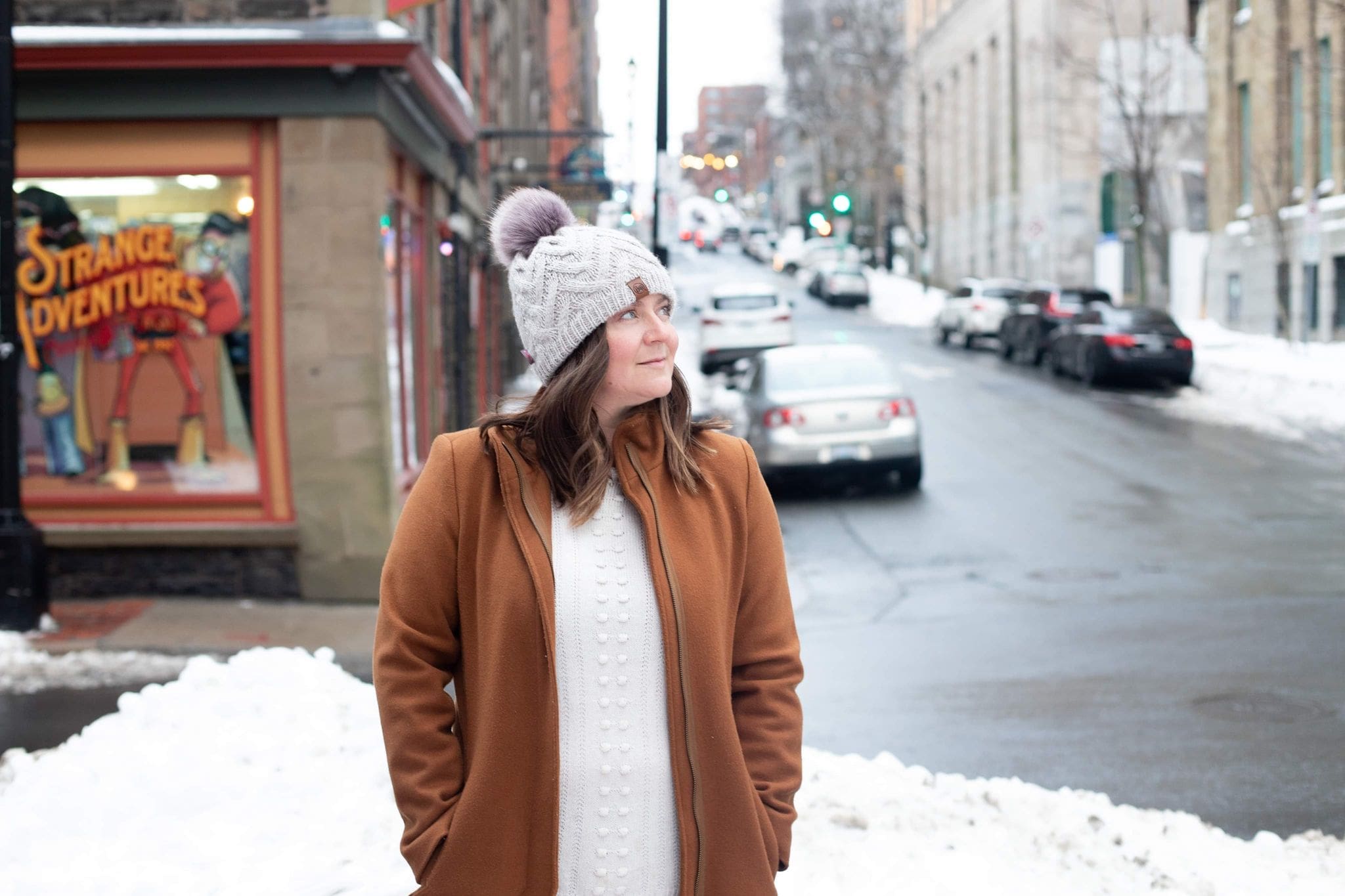 Let's start with a giant list of fun winter activities to try:
Learn more about maple syrup production
Enjoy a sleigh ride
Try your hand at ice fishing
Get a pair of snowshoes and trek out on your own OR join a guided tour
(Many town recreation departments offer free rentals of snowshoes and other equipment)
Get back on some skates and take a spin around the Emera Oval
Visit the Shubenacadie Wildlife Park (or local zoo)
Toboggan down Citadel Hill (try your hand at a DIY Duct Tape toboggan!)
Go for a winter hike
Seek out frozen waterfalls (like the ones at Baxter's Harbour Falls)
(re)Learn to curl at your local curling club
Beach hopping: aim for a new beach each week!
Do a winter tobeatic hike

 with a campfire lunch 

Go for a guided snowshoe hike at night – with some serious dessert!
Learn basic winter camping skills surrounded by like minded women
Meander downtown Dartmouth for it's Art Walk (grab a hot drink to go from one of Dartmouth's fantastic cafes!)
Go on a kayak tour (wait, what? Yes. It's true and it's amazing! Check out this cool opportunity here)
Keep an eye out for Dartmouth's Ice Festival
Try out winter surfing (think consistent and big waves!)
Build a campfire and make some S'mores (we swear they taste better in winter)
Visit the eagles at Sheffield Mills
Take a course on becoming an Outdoors Woman
Paint some pottery & learn about the process of firing
Take a workshop on flower arranging
Try something new with online learning through Lynda.com (FYI if you are a Halifax Public Library user, you have access to all of these courses for free!)
Do you know how to knit, crochet or embroider? Give yourself a challenge and learn a new crafty skill!
Enjoy a virtual cooking class – alone or with friends!
Declutter your closets
Re-grow something edible (like green onions, carrots, celery, or more!)
Create a winter book reading challenge for yourself and your pals – virtual (or in-person) book club?
Visit a Scandinavian spa (hello, relaxation)
Start your spring cleaning – early!
Try a new instrument (or brush off an old one)
Have you ever done a barre workout? Might be a great time to give that a go!
Go float
The Danish people know what's up. Hygge your home!
Go for some free trials offered at gyms and fitness clubs to discover a new workout routine!
ie. 30 Minute Hit, OrangeTheory Fitness, Goodlife, etc
Check out some Virtual Reality (hey, maybe you can transport yourself to a tropical beach!)
Visit a salt room and feel rejuvenated.
Check out a science/discovery centre nearby (they usually have cool and rotating exhibits, so you'll find something new every time you go)
Hang out at an indoor (or outdoor) laser tag facility with your friends (for the record, laser tag is a hoot for ALL ages)
Work on building a winter capsule wardrobe (Want to learn more about a capsule wardrobe is? Check out our blog here)
Visit a day spa for a time of ultimate relaxation (and to feel good about yourself – we could all use a pick-me-up in the dead of winter)
Do an Escape Room
Check out local museums – you'll be surprised what you didn't know!
Target practice, anyone? Check out an indoor gun range
Attend a local hockey game (I mean, come on. Does it get more Canadian than that?)
Take a dip – at an indoor pool
Spend a delightful evening at a board game cafe
Create a Restaurant bucket list.  We love to try a new restaurant once a month to keep things fresh.  Pro Tip: the Bicycle Thief is offering outdoor winter dining in a personal heated pod! Check it out here
Get your retro on and go bowling!
See if your local city has a Glow Gardens happening soon! Indoor festivals are a great way to get out and enjoy the perks of winter while staying warm and enjoying a tasty beverage.
Write up 15 compliment (or encouragement) notes and hide them throughout your local grocery store or library
Try out winter camping (or glamping!)
Visit an art gallery
Check out a local tea shop and try a new blend!
Commit to purging 1 item per day from your home and giving it away
Embrace your inner child and visit a trampoline park
Make a birdfeeder and place it outside your window. You'll love watching the birds discover the tasty treats all winter long.
Try your hand at axe throwing
Plan a winter mini-vacation (pro tip: find a place with an outdoor hot tub!)
Winter Activities & Events in Nova Scotia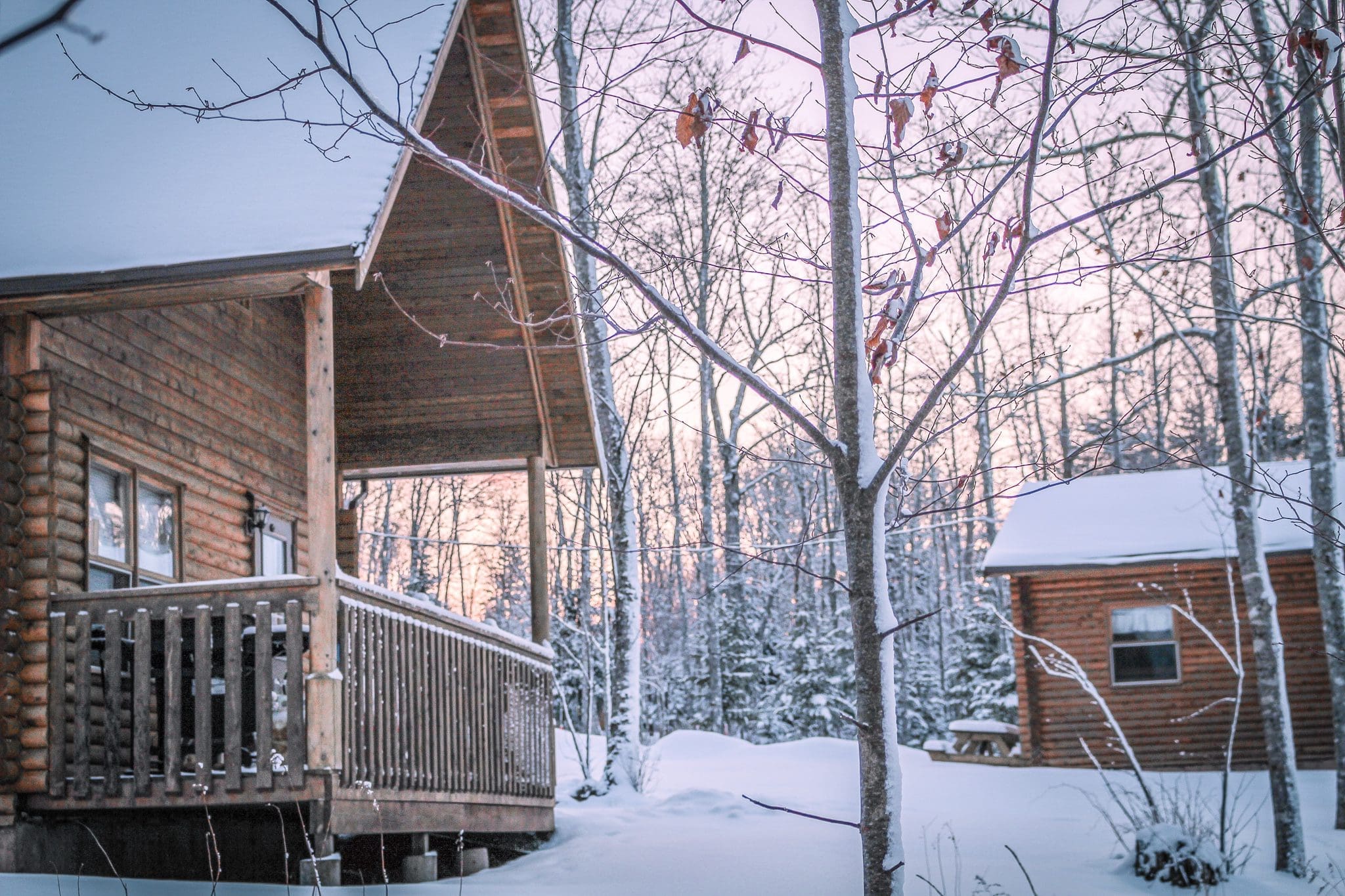 The above list is pretty general.  But, we wanted to include a second list that's specific to our Nova Scotia audience because we know there are a lot of you here!  Below you'll find specifics about some fun winter events and activities for you to take in.
January 1: Polar Bear Dip (Herring Cove, Pictou County, Annapolis Valley)
January 18-30: Crave Days
January 24: Robbie Burns Day Celebrations
February 1 – 28:  Dine Around in Halifax with prix fixe menus all month
February 2: Groundhog Day – visit Shubenacadie Sam at the Shubenacadie Wildlife Park if we're getting an early spring or more winter to enjoy!
February 12-16: Snow Days  in Sackville, NS
February 12-15: Mabou Feis Fuarmabou winter festival
February 15: Glendale Winter Family Fun Day
March 6-13: Sackville Sandwich Week 
Final Thoughts | Our Favourite Winter Activities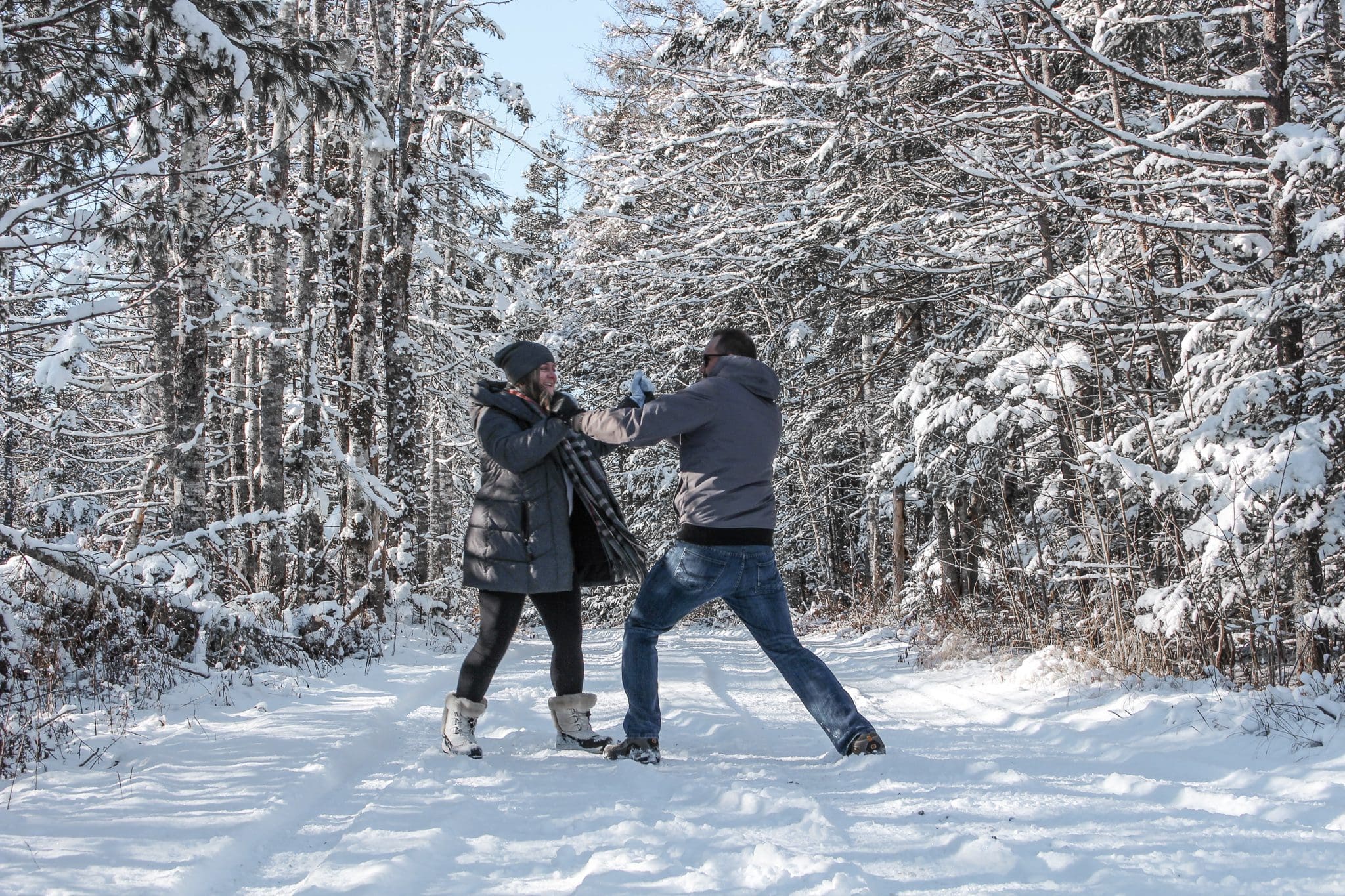 Truth time. I used to be "that person" who didn't love winter.  Actually, I hated it.  That was until someone gave the best advice I've ever received when it comes to enjoying our four seasons here in Canada.
There's no such thing as bad weather, only inappropriate clothing & gear
Talk about a light-bulb moment!  Consider this: what don't you like about winter?  Being cold!  Am I right?  If you can avoid being wet and cold (with the right gear), it opens up a whole new world of winter fun to be had!
Some of our favourite winter activities include beach hopping (yes, in the winter), hiking & snowshoeing, and cozy winter getaways.
Which winter activities stand out to you? We'd love for you to weigh in! Have we missed anything that you think should be included on this list?