Nova Scotia Accommodations with Outdoor Hot Tubs
Winter is long, and we could all use a staycation. Between the lack of travel most of us have been able to enjoy in the last year due to the global pandemic, and the fact that winter tends to dampen our moods, we're determined to help you find ways to enjoy our beautiful Nova Scotia winters.  And what better way to do than with a round-up of all the Nova Scotia accommodations with outdoor hot tubs!
We love winter travel!  It's the perfect season (both in life and weather-wise) to escape to nearby locations and adventures. If you can find a better way to enjoy the coldness of winter than sitting in a hot tub under the stars, let us know.  Even better, these Nova Scotia winter accommodations are within driving distance no matter where you are in Nova Scotia (more time being able to enjoy your vacation than travelling to it).
21 Staycations with Outdoor Hot Tubs in Nova Scotia
Accommodations with hot tubs are popular (and relatively easy to find).  But, while Nova Scotia is an amazing place, it also has a lot of accommodations that are seasonal.  We went on a mission to not just find Nova Scotia accommodations with hot tubs.  We wanted Nova Scotia accommodations with outdoor hot tubs that are open year-round.  And we did it!  Cheers to Nova Scotia winters baby…
The Quarterdeck Resort
[7499 Lighthouse Rte #3, Port Mouton, NS B0T 1T0]
Found at Summerville Beach Provincial Park, The Quarterdeck Resort really is a hidden gem of Nova Scotia. They offer several types of accommodations, along with a theatre, dining options, indoor pools, and of course, an outdoor hot tub to enjoy! 
We've stayed at the Quarterdeck many time and can't say enough about it!  Check out what winter at the Quarterdeck looks like here.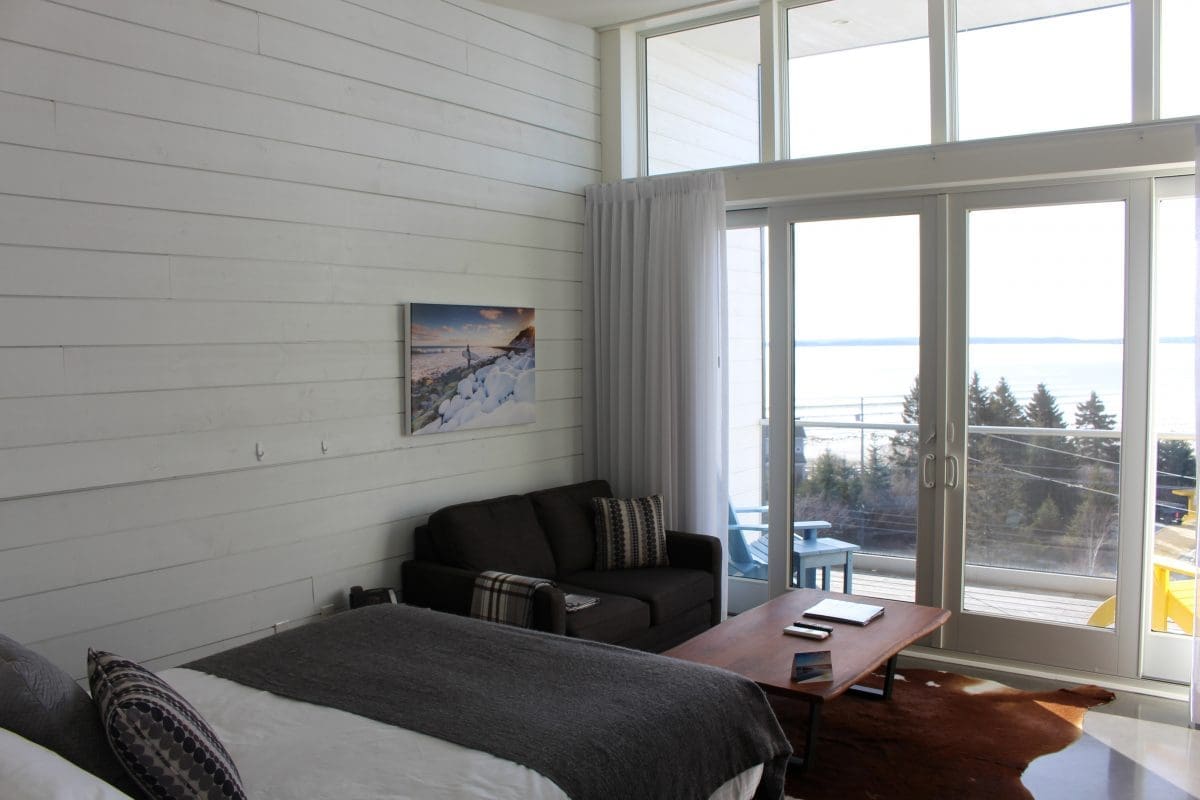 Irwin Lake Chalets
[680 Loch Haven Ln, Old Barns, NS B6L 1L8]
Located in Colchester County, in a community called Old Barns, these chalets are highlight for many (including us). Near Lake Irwin (known for its quietness and wildlife), Irwin Lake Chalets are great for those who want to unplug, reconnect with nature, or are looking for a romantic getaway. 
If an unplugged winter oasis is what you're looking for, try one of Irwin Lake Chalets' ski up cottages this year!
Tidal Bore Rafting Resort
[12215 NS-215, Urbania, NS B0N 2H0]
The Tidal Bore Rafting Resort is not just for those who want to ride the rapids. With a several cottages, the resort boasts of luxury amenities including wood-fired hot tubs. They are located in Urbania, which is relatively close to Shubenacadie (hello, Wildlife Park) and Truro.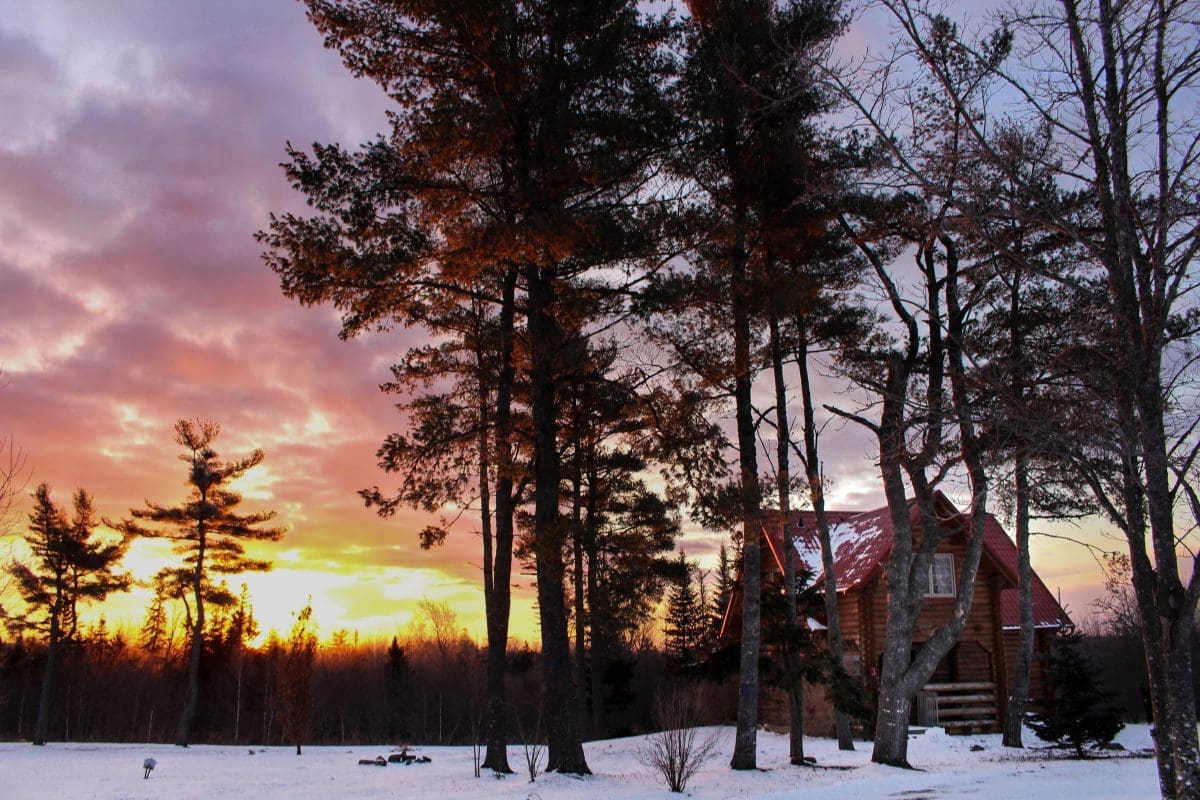 Cambra Sands
[67 Cambra Ln, Malagash, NS B0K 1E0]
If you're looking for a variety of options regarding accommodations, Cambra Sands is the place for you. Located on the Northumberland Strait in Malagash, Nova Scotia, they are only 20 minutes away from Ski Wentworth. The hot tub is located in a covered shelter, right along the beach!
Smith Rock Chalets
[310 Fitzpatrick Mountain Rd, Scotsburn, NS B0K 1R0]
Offering 10 chalets and a retreat building with an additional 12 rooms, Smith Rock Chalets should certainly be on your list to check out. And while it's a little off the beaten track, you're sure to find many activities to enjoy, including the extensive trail system leading right from the property. There is an outdoor heated pool, as well as a good-sized hot tub for everyone to enjoy.
Shack Up Cabin
[West Dublin, Nova Scotia]
A stunning timber frame cabin, complete with wrap-around veranda, sits just off of a babbling brook in West Dublin, Nova Scotia. Shack Up Cabin is truly a magical experience, outfitted with a number of skylights above the master bed, wood stove to cosy up in front of, and a wood fired hot tub just steps from the cabin.
Lawrencetown Lodge
[1232 W Porters Lake Rd, West Porters Lake, NS B3E 1L4]
Situated in the beautiful Porters Lake area of Nova Scotia, Lawrencetown Lodge has become a destination for many Nova Scotians. Offering 3 mini homes, each equipped with it's own off-grid hot tub, and nestled in the trees, it really does scream ultimate relaxation!
Driftwood Park Retreat
[47 Driftwood Ln, Advocate Harbour, NS B0M 1A0]
Advocate Harbour boasts of many things, not the least of which Driftwood Park Retreat. These seaside chalets offer views of the sunset from their second storey balconies, fully equipped kitchens, and room for your fur baby. One of these chalets has their own outdoor hot tub, as well!
Anchorage House and Cottages
[56 Shore Club Rd, Hubbards, NS B0J 1T0]
Heading to the South Shore? Right along the famed Lighthouse Route, Anchorage House and Cottages boasts of top-notch views, peace and quiet, and their newly installed outdoor hot tub for all guests to enjoy. There have also been whispers that a barrel sauna is also going to be installed soon, and we're excited about that! 
1 and Only Cottages
[63 Cottage Dr, Sable River, NS B0T 1V0]

If you're wanting to check out Shelburne County (we have a whole blog post dedicated to that, too), then you may want to check out 1 and Only Cottages. Rated 4.5 out of 5 stars on Canada Select, these cottages offer upscale decor and unique amenities, including a children's area, and, of course, an outdoor hot tub!
Inverary Resort
[368 Shore Rd, Baddeck, NS B0E 1B0]
Enjoy some amazing time in the heart of Cape Breton at Inverary Resort, right on the Bras d'Or Lakes. A great spot to visit no matter the season, there is something to do for everyone. Enjoy both indoor and outdoor hot tub options!
White Point Beach Resort
[75 White Point Beach Resort Rd, Hunts Point, NS B0T 1G0]
We are huge fans of White Point Beach Resort (as mentioned before)! They offer a variety of accommodations, services, amenities, and packages. Take relaxing to a whole other level with the onsite spa, and indulge in some fantastic local cuisine prepared on-site. White Point is truly a fantastic option for a Nova Scotia Staycation all year 'round.
While the main lodging doesn't offer outdoor hot tubs, some of their vacation homes do!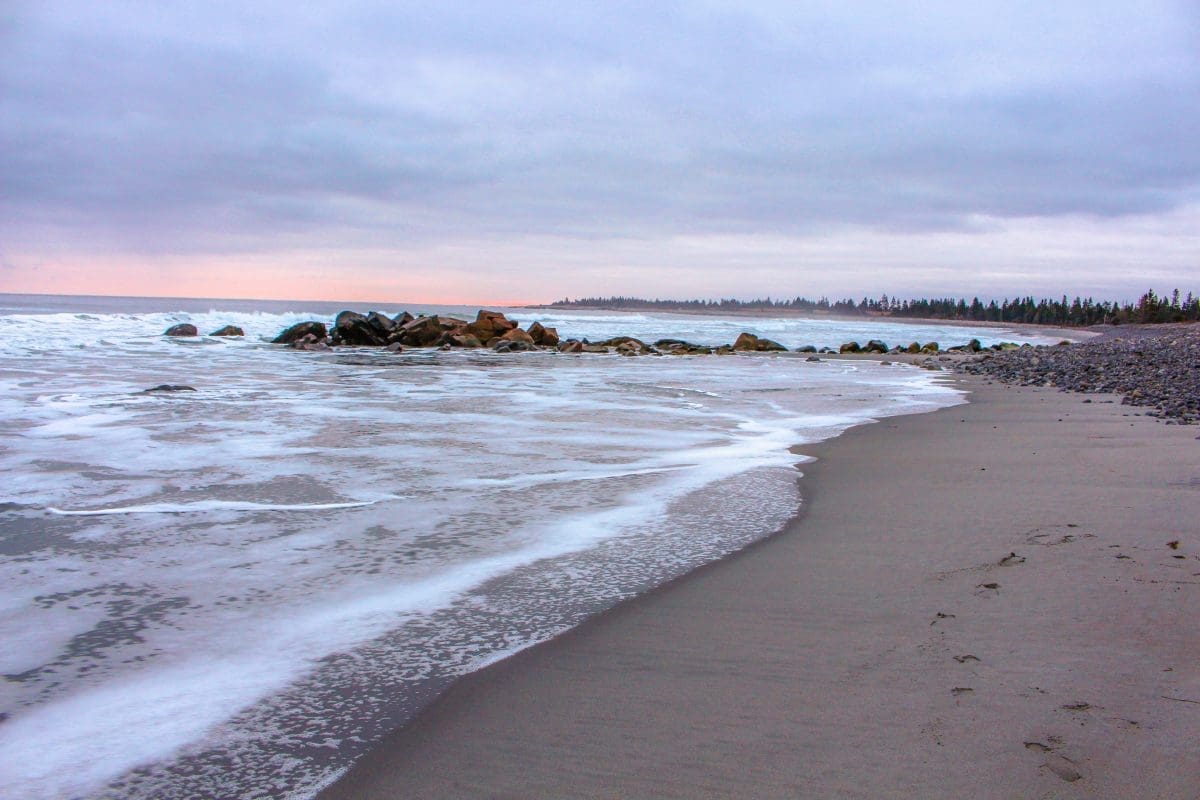 Sidanna Retreat
[7275 Nova Scotia Trunk 3, Hunts Point, NS B0T 1G0]
Truly at the height of luxury, Sidanna Retreat is a fantastic option for a ultra-relaxing holiday. With high end finishings, ocean views, and an outdoor hot tub, this retreat is exactly that – an absolutely beautiful place of relaxation.
Shobac Farm
[386-440 Net Yard Ln, Riverport, NS B0J 2W0]
If you're interested in unique architecture, energy sustainability, unique experiences, and luxurious amenities, Shobac Farm is the place for you. Built with all of these things in mind, Shobac Farm features unique cottages, workshops and conference spaces unlike anything you've ever seen.
Three Sheeps to the Wind
[88 Eldridge Rd, Chester Basin, NS B0J 1K0]
No, that's not a spelling error. This cottage is located in the beautiful South Shore region, in Chester Basin. It is a single cottage, so the outdoor hot tub is yours to enjoy. Three Sheeps to the Wind is especially wonderful, as you can soak while soaking in the absolutely fantastic views of the basin.
Cabot Shores
[30 Buchanan Dr, Englishtown, NS B0C 1H0]
Cabot Shores is a non-traditional campground based in Cape Breton. They offer accommodations such as yurts, domes, tiny homes, chalets, lodges, and more. While not each type of accommodation has a hot tub available, many do, and the staff at Cabot Shores are more than happy to help you find the right place for you!
Auburge Thon Juane
[2453 NS-334, Wedgeport, NS B0W 3P0]
Looking for classy, upscale, and a fantastic view of the night sky? Auberge Thon Juane is the place for you. Located near Wedgeport NS (along the Yarmouth Shore), these lovely accommodations are perfect for getting a glimpse of the amazing starry skies that can only be seen without any light pollution.  And to enjoy it from a hot tub? It doesn't get much better that that.
St. Esprit Lake Wilderness Holiday
[4834 St Peters Fourchu Rd, Grand River, NS B0E 1M0]
You can find St. Esprit Lake Wilderness Holiday along the Fleur-de-Lis trail in Cape Breton. Perfectly located near large bodies of water, and completely surrounded by nature, these waterfront cottages exude peace, tranquility, and invite you to rest and recharge. An outdoor hot tub on site, along with LED remote-controlled fireplaces in-suite creating the perfect atmosphere to enjoy winter.
Bras d'Or Lakes Inn
[10095 Grenville St, St. Peter's, NS B0E 3B0]
Bras d'Or Lakes Inn is home to a large, cedar log inn, and a separate cottage called "The Lockmaster's Quarters" which features a private outdoor hot tub. The inn has many amenities, including fine food, pub fare, and a location that can't be beat.
Salt Scapes
[6 Seascape Cottage Lane, Heatherton, NS B0H 1R0]
With four different cottages to choose from, Salt Scapes offers a home-away-from-home for anyone looking to vacation on Nova Scotia's Northumberland Strait shores. Each cottage has their own outdoor hot tub, fully outfitted kitchen, and deck/patio.
Pearl of the Bay
[2930 Malagash Rd, Malagash, NS B0K 1E0]
Bright, homey, and has everything including an outdoor propane cooker (for seafood), Pearl of the Bay is not a cottage to be overlooked. Also located along the Northumberland Strait, they have beautiful views of red sand beaches and some of the warmest water in Nova Scotia. They also have a screened in outdoor hot tub to enjoy all year 'round!
We are a big fan of the outdoors, so enjoying all seasons is important to us. There's nothing quite like enjoying the best winter views from a toasty spot in a hot tub with your travelling buddy.  In fact, cozy winter staycations are one of our favorite things to do in Nova Scotia in the winter.  So the next time you're searching for Nova Scotia accommodations with outdoor hot tubs, check here first!  We've got you covered.
So you tell us: have we missed any MUST-SEE spots?