White Point Beach Resort: The Romance Package
We're frequent fliers at White Point Beach and although we've been to this South Shore resort more than a few times, each time we're there the experience is different.  Oddly enough, we've never actually been in the summer so we're yet to splash in the waves!
CHECKING IN
White Point operates like a well oiled machine and checking in is always simple and painless.  We arrived on Sunday afternoon, scoped out the events board (always found in the lobby), gathered our keys and food vouchers then headed off to our beach front cottage.
OUR COTTAGE: A Luxury View
The cottages at white point are rustic, no doubt, but come equipped with a wood burning fire place (wood is provided), mini-fridge, microwave & coffee maker (coffee is provided) and the basic amenities you'd expect.  What's not rustic about the cottages?  THE VIEW!
We stayed in cottage 19 (insider tip) and let me tell you – we had the best view in the house.  Our cottage, perched high on the hill, overlooked the entire crescent beach and we spent the first few hours of our stay watching the surf (and the surfers) from our covered patio.
OUR STAY: The Romance Package
When you book the romance package you'll arrive at your room to a chilled bottle of local wine & glassware, two cozy bathrobes, hand made chocolate truffles, beautiful red roses, hand blended massage oil and meals included during your stay (two breakfasts and two dinners).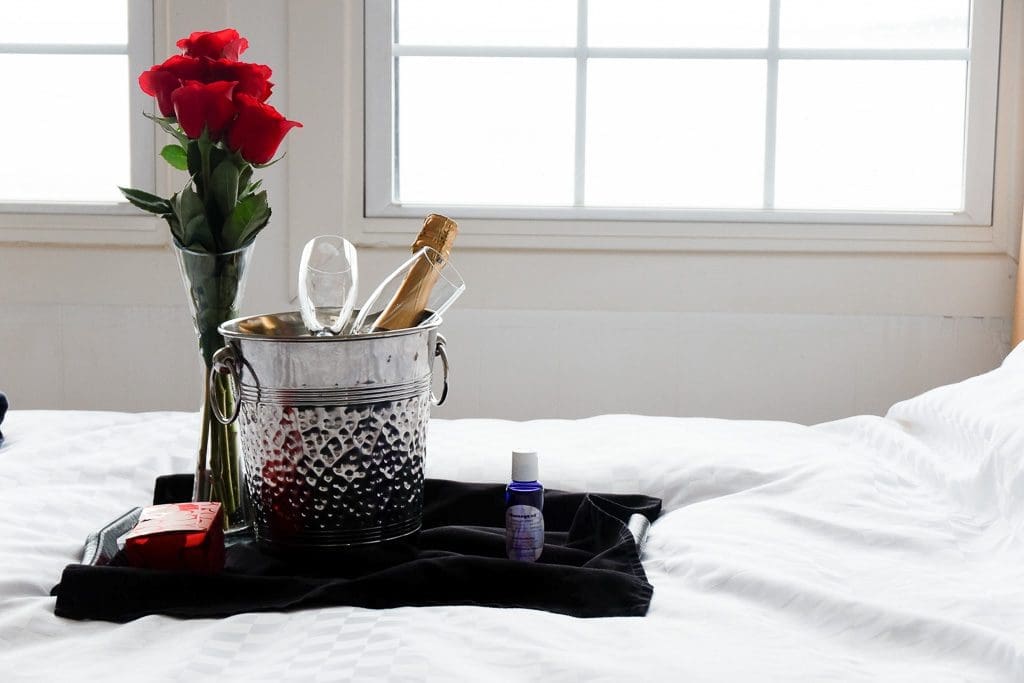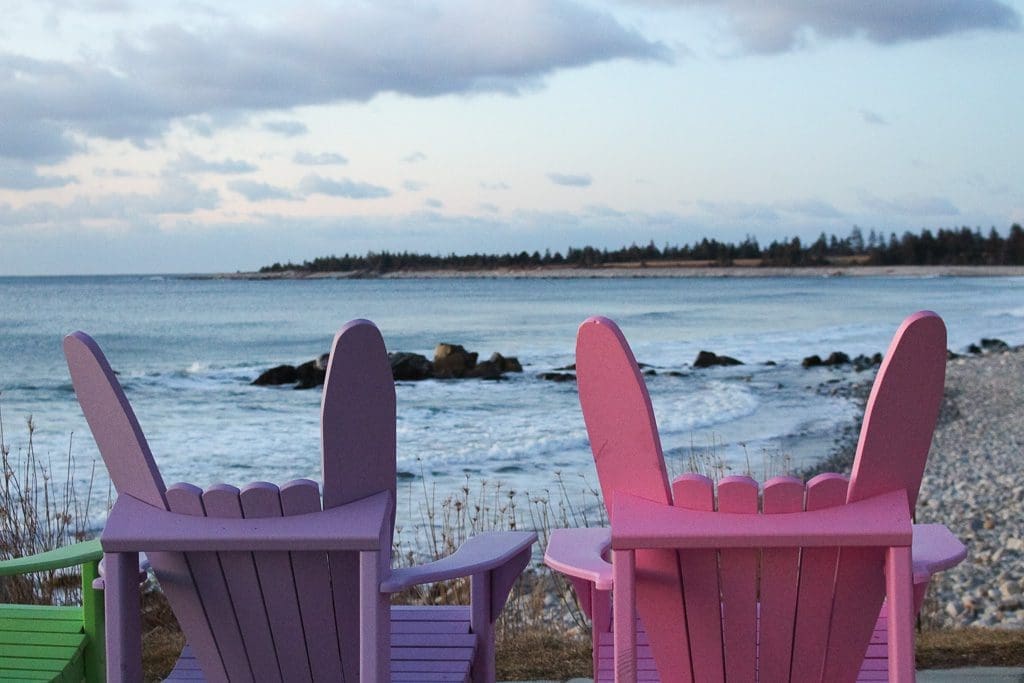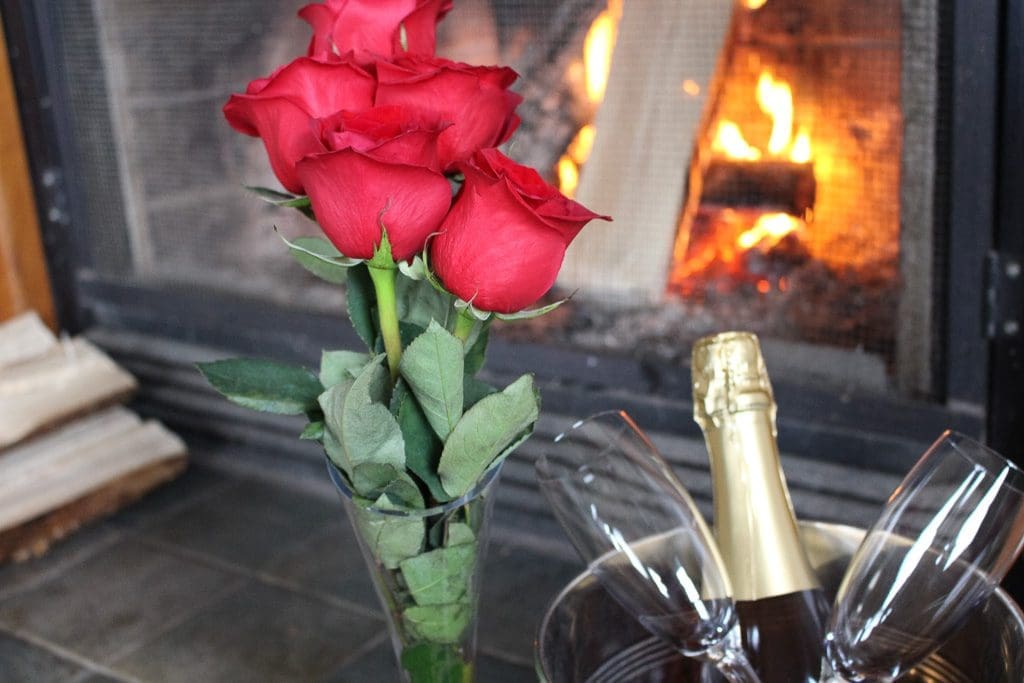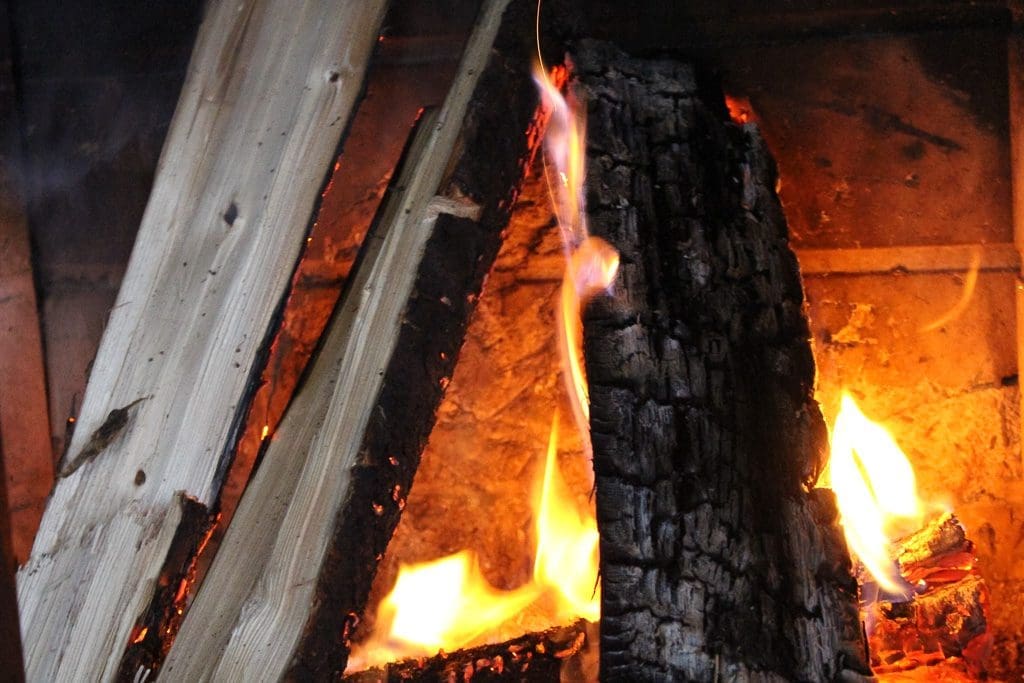 THE FOOD: Elliot's Dining Room
At this stage of the game, I think we've tried just about everything on the menu at White Point.  The dining room is lovely, elegant, and every seat has a view of the crashing waves.  We always enjoying grabbing a cocktail in the Founders Lounge before dinner and chatting with the other guests or listening in on whatever entertainment is going on.
EVENTS: An Event For Every Occasion
What I think White Point does really well is events (among other things).  They put a lot of effort into having "things to do" onsite whether you're there to enjoy a quiet getaway or if you prefer to be part of the activities.  During our stay, the main event was the South Shore Lobster Roll competition.  I was invited to sit on the panel and have my say in who I thought deserved the title of "best lobster roll".  
AMENITIES: Too Many to Count
White Point Beach Resort has an outstanding selection of amenities.  So many, in fact, it's taken us 5 visits and we still haven't experienced them all (but we're getting close).  Aside from the obvious (beach, main lounge, event rooms) that are apparent from the moment you walk through the door they also offer surfing lessons, rentals and workshops, a walking trail, lake, an indoor & outdoor pool, indoor hottub, sauna, gym, kids corner (extensive – not really a corner), and a games room with shuffle board, pool table, foosball, & ping pong table!  Trust us, you'll never be bored (unless you want to be).
WHAT TO DO: Exploring Liverpool
Anytime we're away from home we make a point to explore and search out the little hidden secret spots.  We've been fortunate enough to explore Liverpool (and the south shore) at length but it didn't stop of us from finding these two new destinations and we're glad we did!
Western Head Lighthouse
This is worth a visit but don't follow your GPS.  At the time this article is being written, your GPS will take you past the entrance (because google still says it's on Breakwater road) but it's actually called Lighthouse Road!
The Concrete Garden
This!  You cannot…I repeat…CANNOT miss this one.  Local artist, Ivan Higgins, has created something truly magical behind his low profile garden centre.  Just driving by Cosby's Garden centre in Liverpool, you'd never know what awaits you but trust us – park your car and head to the back.  There, you'll find a kilometre or so of well groomed walking trails peppered with the most amazing concrete sculptures.
Our plan was to just snap a few shots and call it a day but we couldn't resist and photo'd the whole thing.  You can check out our collection from the concrete garden here.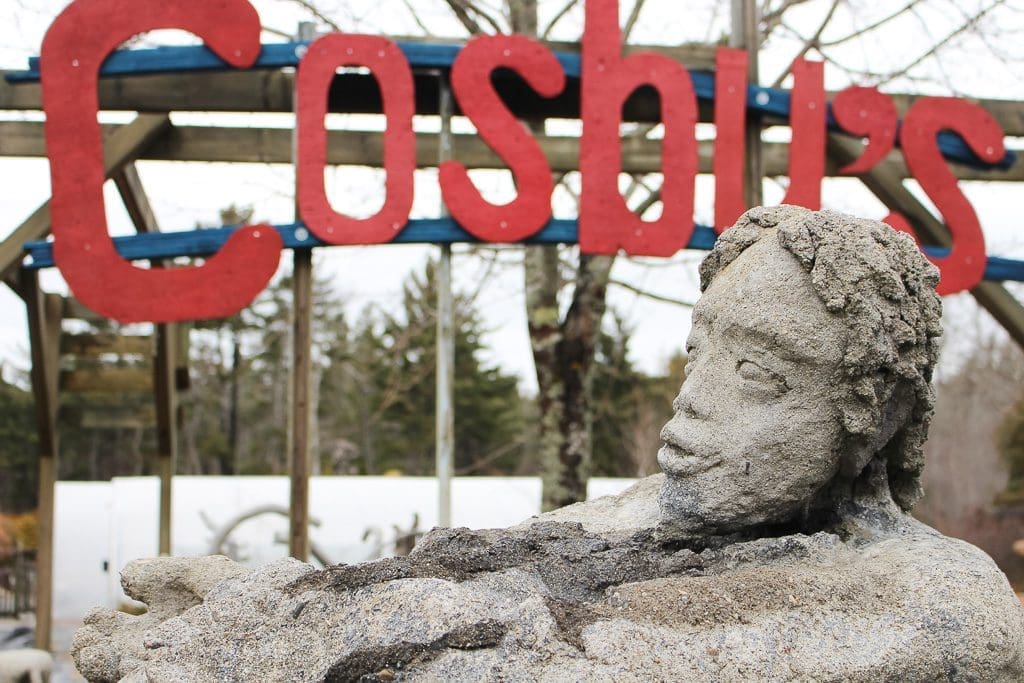 Chasing Sunsets at White Point
We can't possibly wrap up this blog without talking about the breath taking sunsets you get at White Point.  During each visit, we're taken aback by how stunning they are so we would suggest planning to be on site during sunset whenever possible and get your camera ready.
Good To Know: Some tips & tricks during your stay at White Point Beach Resort
While cottage 19 has the best view, it also has two beds (in the same room) so if you're planning a romantic stay with your significant other you may want to consider a cottage with a larger bed although we didn't mind because we sleep pretzeled anyhow (weird, I know).
If smoke bothers you, you may want to skip the wood burning fire place.  We've stayed in the cottages twice now and noticed that some smoke does come in the cottages (depending on the draft of course).  We still had a fire…and we loved it.
You need to grab a key from the front desk if you want to use the gym.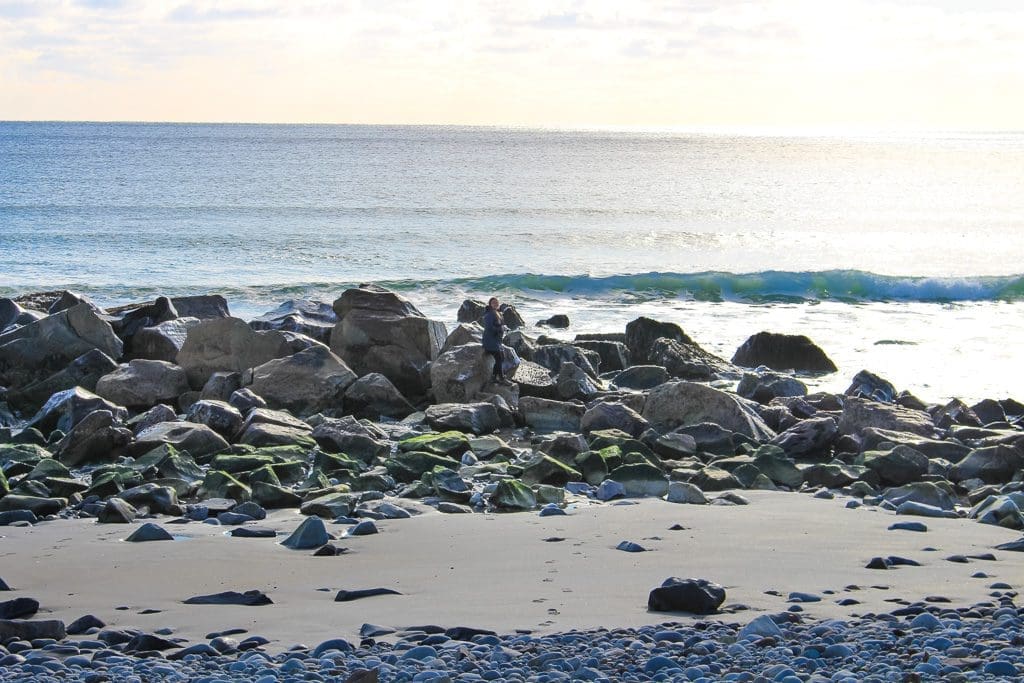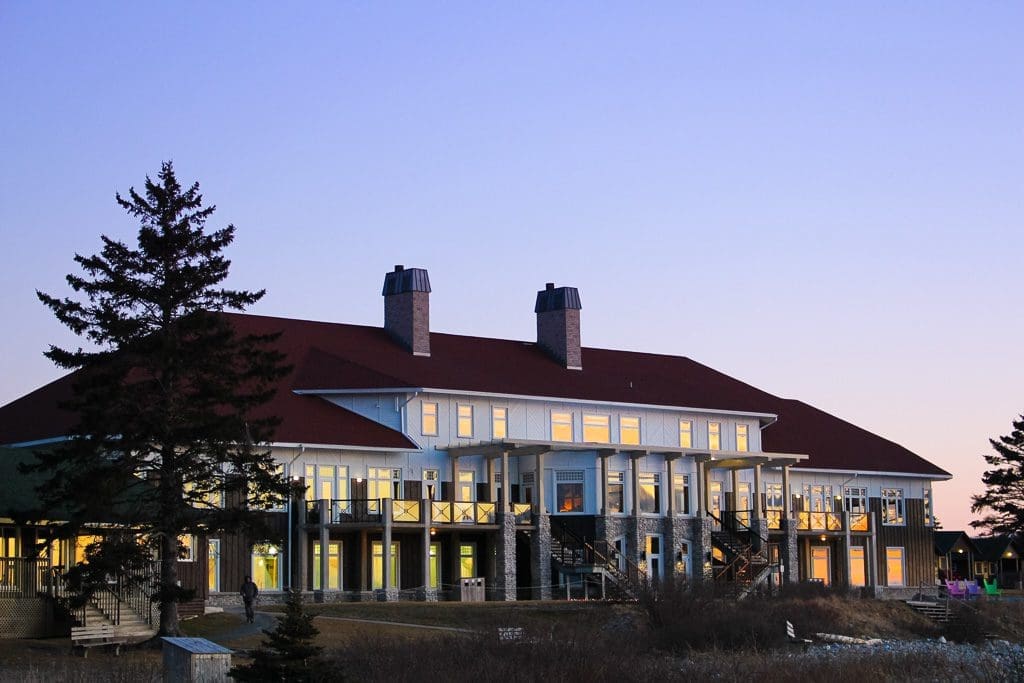 We can't thank Donna and the team at White Point enough for hosting us again during our stay and inviting us to be part of the lobster roll contest.  As always, it was lovely and we can't wait for our next visit.  As always, all opinions, thoughts, suggestions and oodles of photos are our own!