WINTER GLAMPING AT FUNDY NATIONAL PARK
Not all the long ago, if you wanted to go camping in the winter you had to be willing to invest in the winter gear, sleep on the ground, and battle the elements.  With the recent rise of alternative camping solutions it's become more and more accessible for those of us who don't necessarily love sleeping on the ground to enjoy the great outdoors in the winter.  Glamping at Fundy National Park is one of those solutions and when we were invited to stay in one of their Otentiks, we jumped!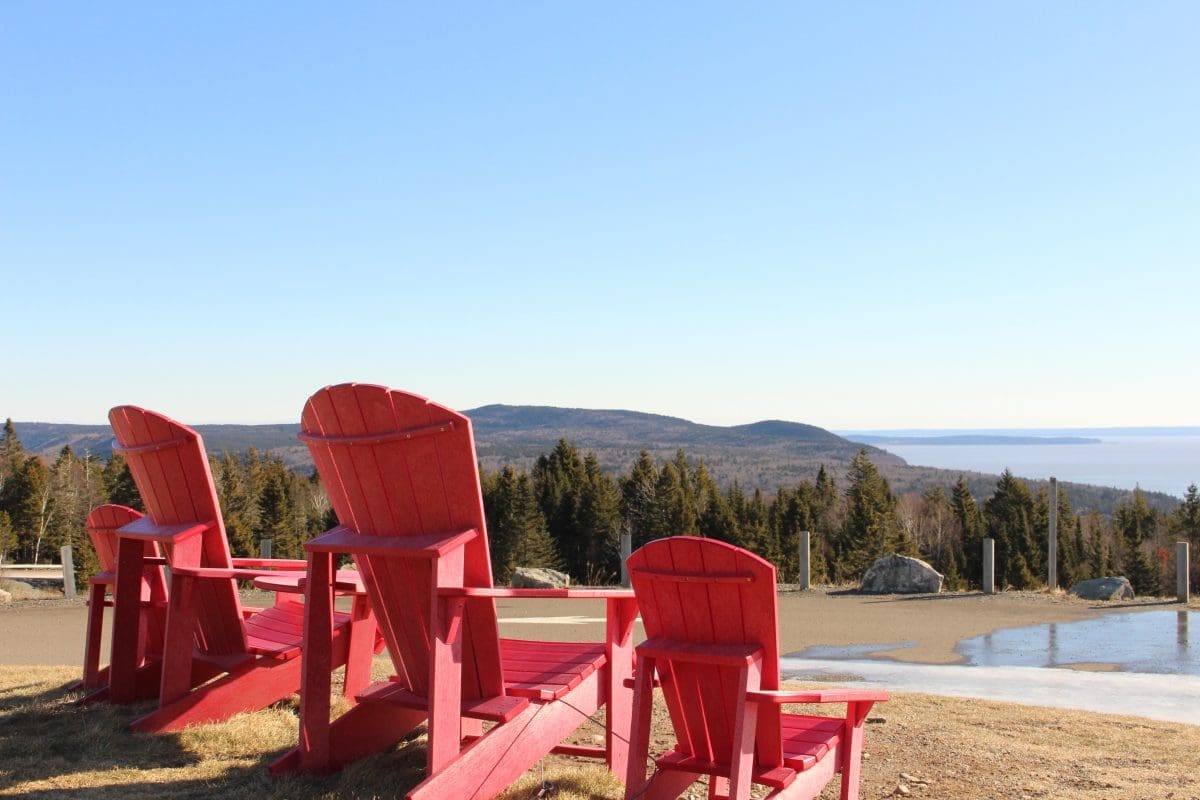 Fundy in the Winter
I basically grew up at Fundy so I'm no stranger to the park.  With over 200km of hiking trails, a golf course, swimming pool, guided hikes, family events and water-sports there's certainly no shortage of things to do in the warmer Atlantic Canadian months.
What you may not know, is that winter in Fundy is also amazing!  The first time I did any sort of winter camping was at Fundy, in (at the time) their brand new Yurts and to date, it's still in the books as my all time favourite trip to the park.  
Our Otentik
An Otentik is, essentially, a large tent made of canvas with a roof and a floor built up off the ground on a platform.  At Fundy, they come equipped with double wide beds lining the back wall and a double top bunk, plenty of windows, a propane fire place for heat and a large harvest table along with solar lighting, a deck and a charcoal grill.
Where to Eat
What's great about a National Park is that it has the infrastructure to provide some comforts you wouldn't normally enjoy on a camping trip including indoor washrooms (with hot water) and cook shelters.  While you can, absolutely, head into the little town of Alma (just steps from the park), we prefer to cook for ourselves and feel like that's part of any camping experience you shouldn't miss.
What to Do
All the usual winter activities…but in an amazing location.   There are groomed cross country trails, fat biking, snowshoeing and of course winter hiking all available in the park when there's snow on the ground.  There is also some pretty epic sledding to be done at headquarters if you're feeling like channeling your inner kid.
Aside from that, we recommend making a trip into Alma, watching the sunsets and enjoying the quiet that comes from camping in the winter.  During the summer, Fundy is a busy place but in the winter, there are only a fraction of the guests which makes for a lovely opportunity to recharge and relax.
GOOD TO KNOW
Cooking in the cold
If you're planning to cook onsite there are a couple of things to keep in mind.  First, if you're burning propane or butane on a camp stove, remember that they won't burn if it's too cold.  If you plan on using the cook shelter and wood stove, head in early and get the fire roaring because it does take some time for the stove surface to heat up enough to cook something!
Solar lighting
Solar lights are great but they aren't always the most reliable so we recommend bringing back up flashlights, camping lanterns or a back up solar light that you've already charged.  If the lights get left on accidentally or if there's no sun during your trip, you'll be in the dark (which isn't necessarily a bad thing)
Prepare for the weather
It's not specific to winter camping, but keeping an eye on the weather and having back up plans if you do run into conditions that aren't conducive to outdoor activities is always a smart idea.  Bring a deck of cards or your favourite game, a good book and extra socks and shoes just in case!
Off season in Alma
Alma is a very small, mostly seasonal, community so while the general store is open (and has all of the essentials), most other businesses are closed until May.  So, don't go expecting a lot of restaurant options during the winter months.
*Our friends Wes & Jarrod stopped by for visit!*

FINAL THOUGHTS
We loved our stay and despite the extremely icy conditions that limited our hiking, we still soaked in every second we could.  If you haven't done any winter camping yet, I would highly recommend giving Glamping a try.  It's the perfect blend!
A hugely gracious thank you to Fundy National Park and the amazing staff for inviting us to stay as their guests for two nights.  It's a magical place and we can't wait to return in the summer!  As always, our opinions and oodles of photos are our own and are never influenced by compensation. To book your stay at Fundy, visit http://www.pc.gc.ca/en/pn-np/nb/fundy