Things to do in Fredericton
Truth time.  If you scroll through this website you'll see very little content about New Brunswick.  And, shame on us for that!  I've been spending time in New Brunswick annually for as long as I can remember, at Fundy National Park.  We've also been to Saint Andrew's a few times over the years, but that's the extent of it.  Fredericton was never on our list!  There's no good reason for it and until now we didn't even know all the things to do in Fredericton, New Brunswick.  But now we do and we're so excited to share them with you.
We spent 3 days in the city, which isn't enough to fully explore all the things to do in Fredericton but it is enough to get a good taste for the city.  Fredericton is full of culture, food, craft beer, and an amazing artisan scene and we can't wait to visit again.  So, without further ado, here are 13 things to do in Fredericton New Brunswick in the fall.
Disclaimer: This post was sponsored by Destination New Brunswick, however all opinions are our own.  We're so grateful to be invited by destinations to explore different regions and we love sharing that with you!
13 Things to do in Fredericton in the Fall
---
Check Out The Food Scene in Fredericton
We're the type of people that travel for the food & drinks.  Can you relate?  Wherever we go, we're always on the hunt for the best restaurants, craft breweries, and local watering holes.  We live in Halifax, Nova Scotia – a mecca for amazing restaurants – so we're spoiled when it comes to restaurants and cocktail bars and aren't easily impressed.  Well, dearest blog reader, the restaurants in Fredericton didn't disappoint!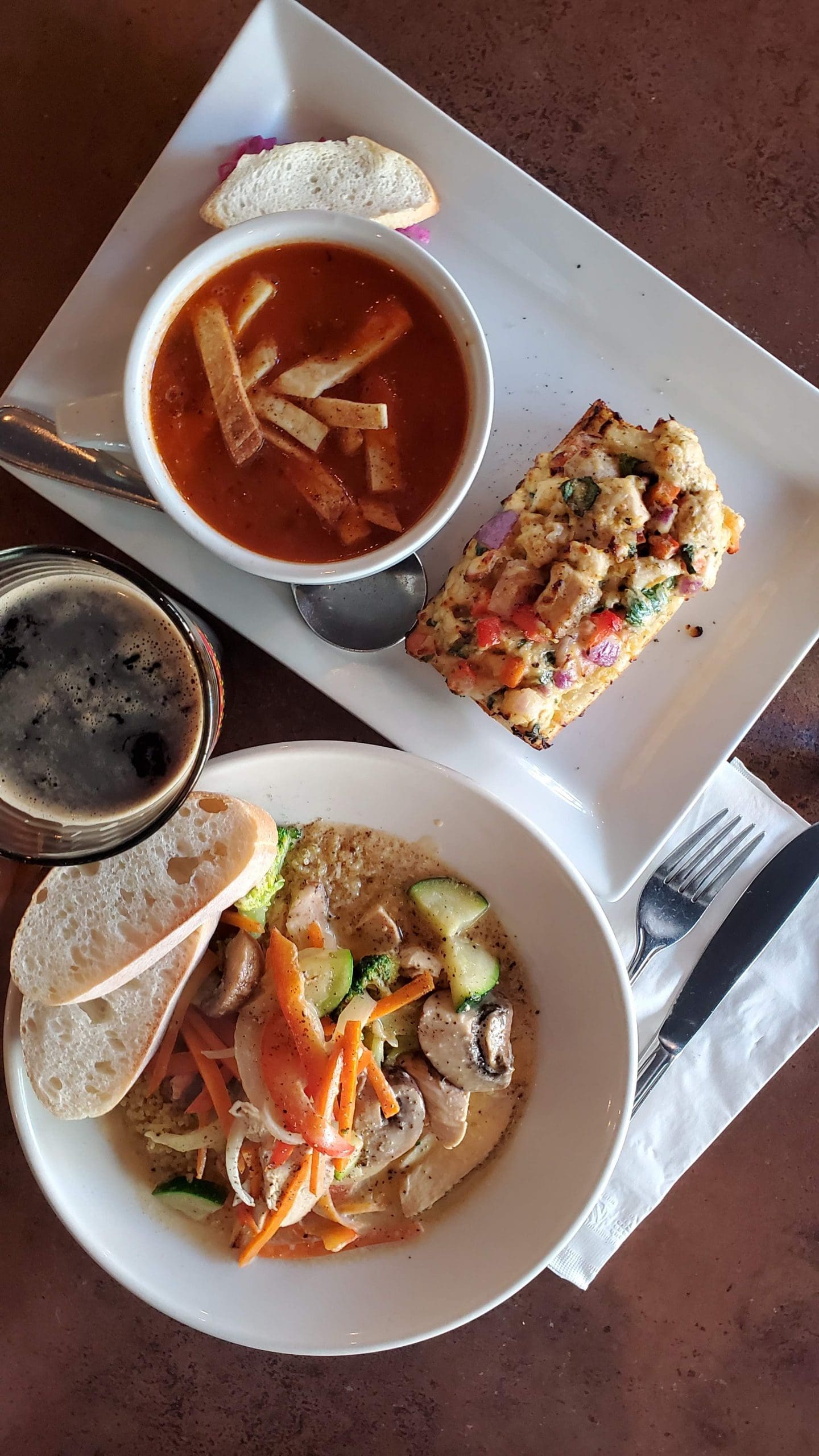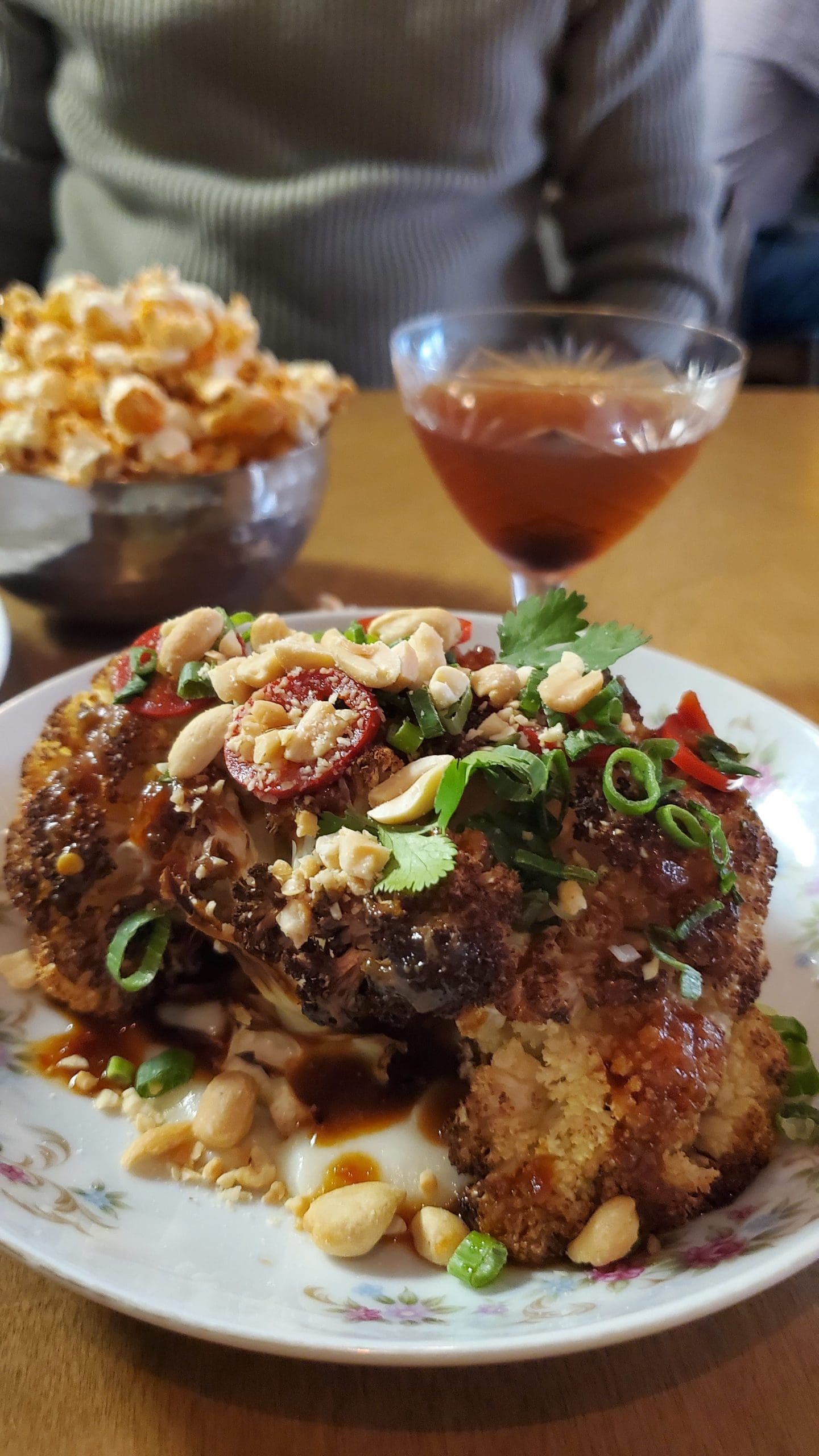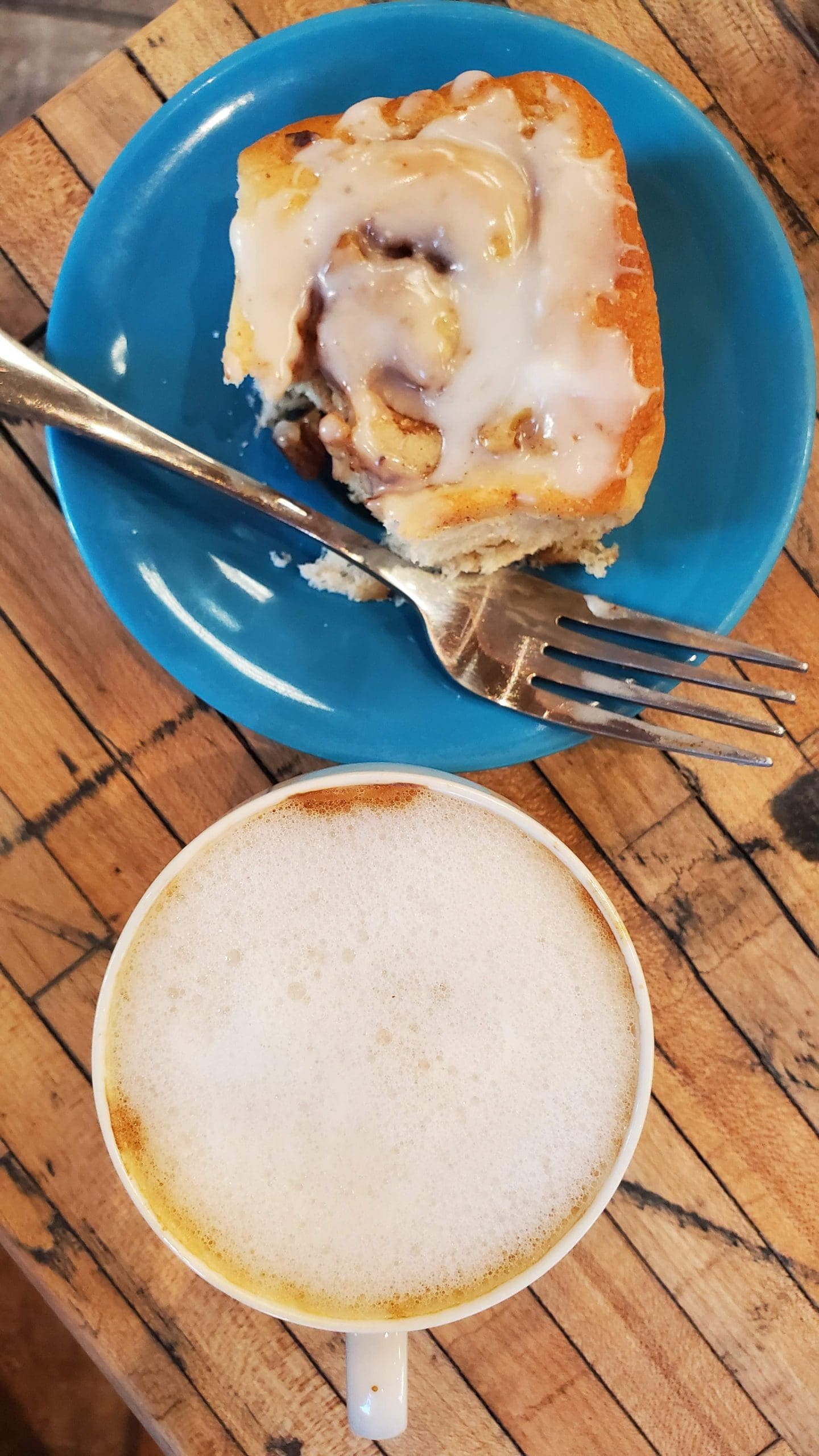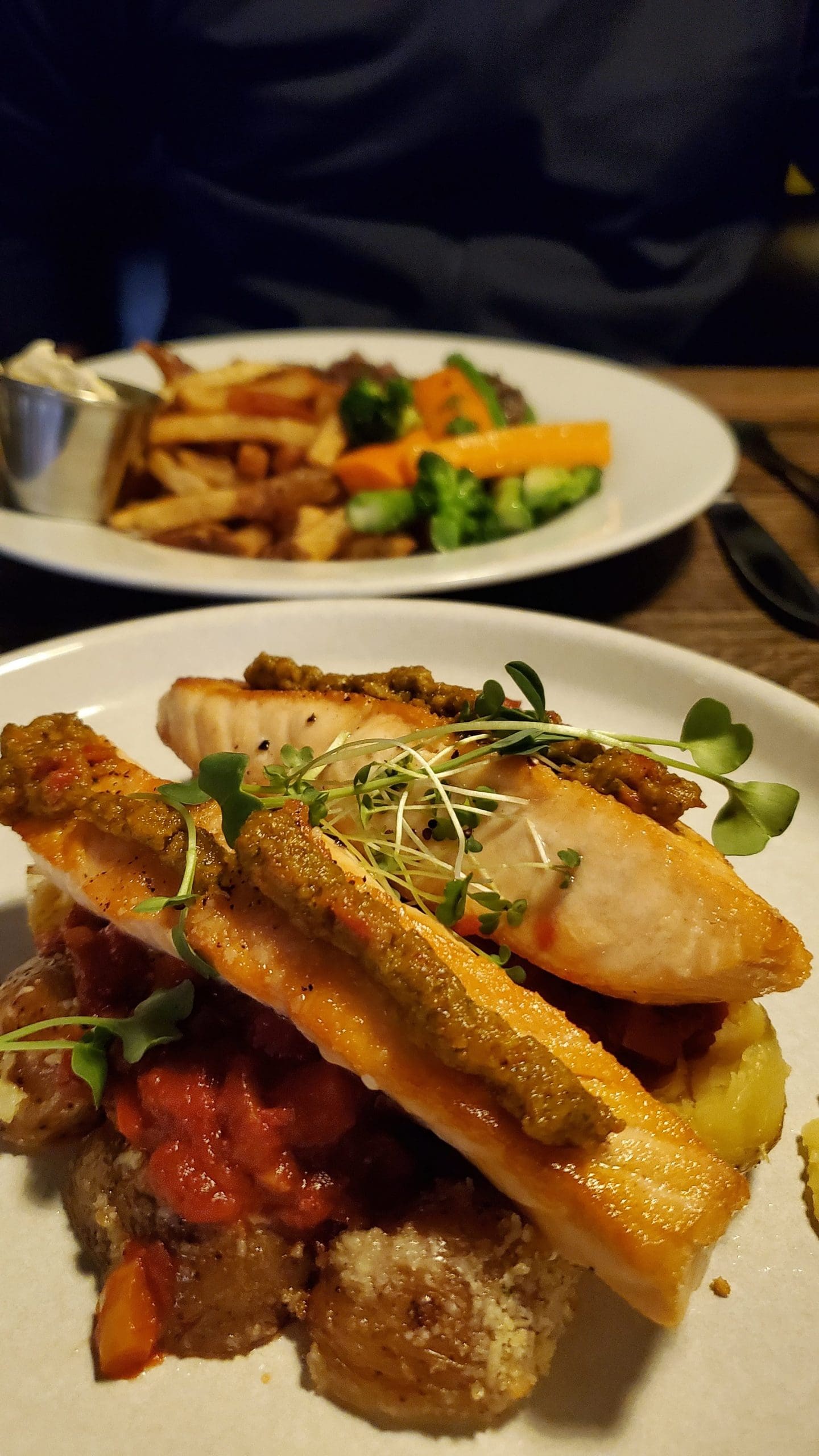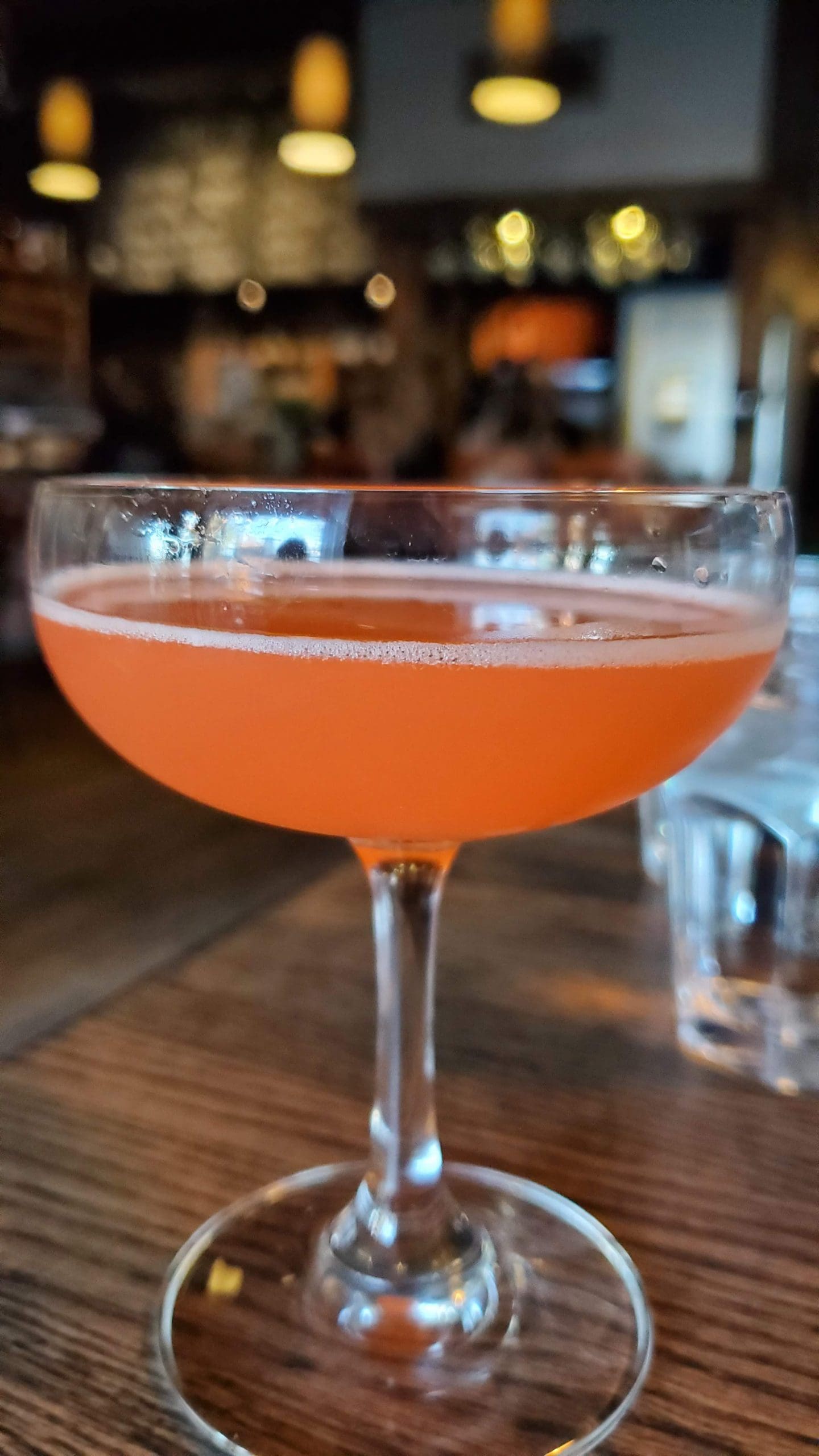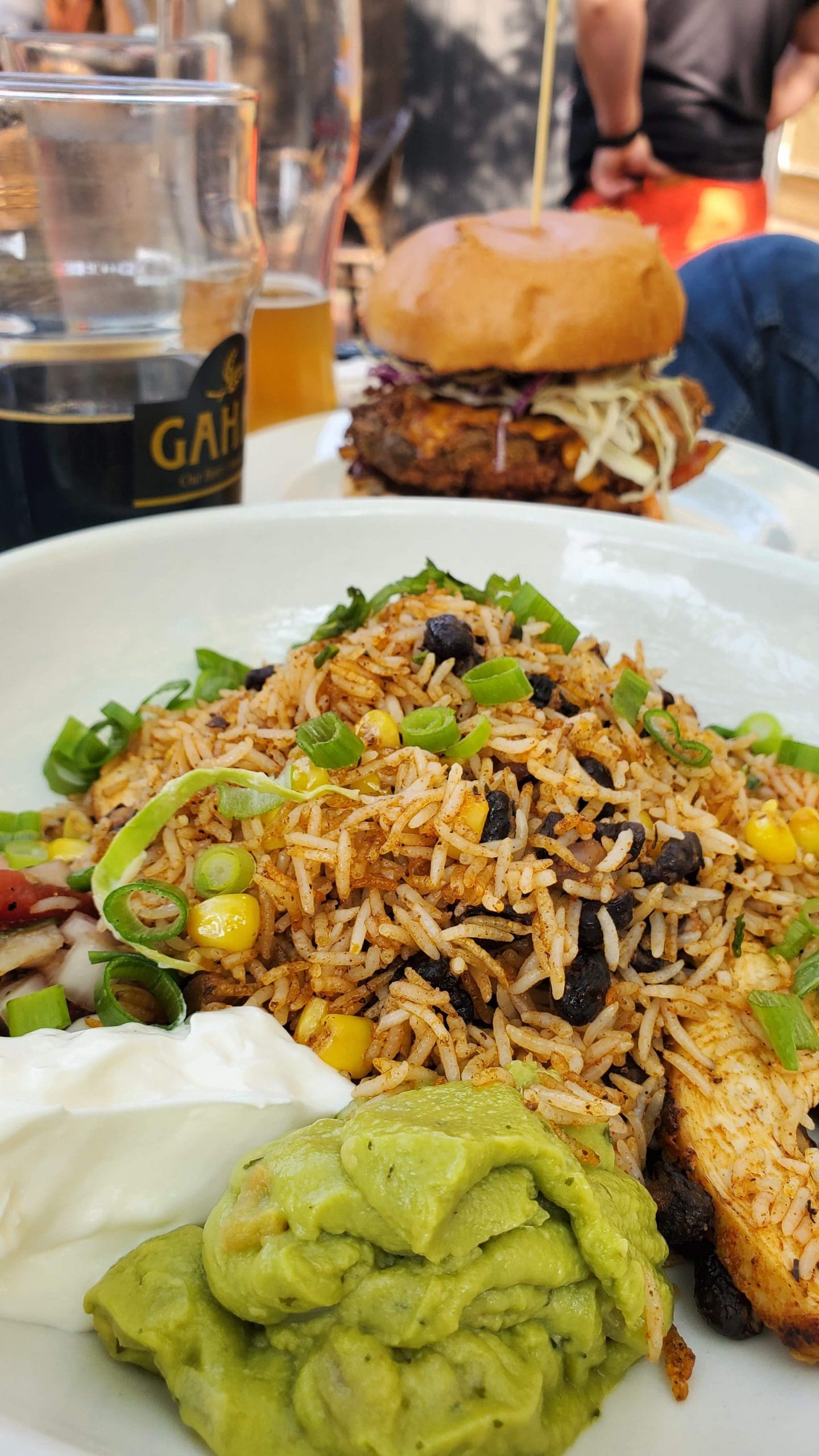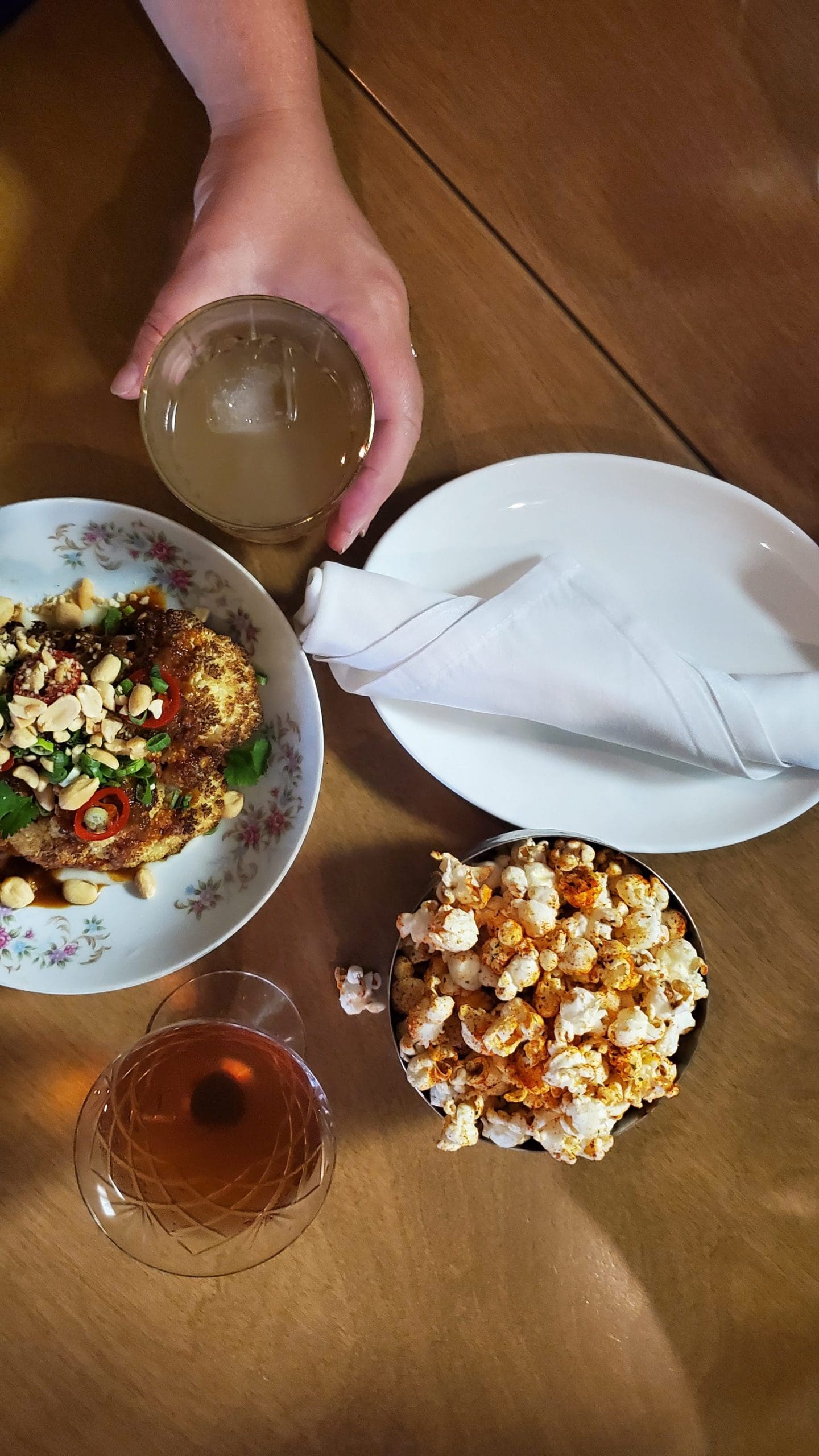 [462 Queen St, Fredericton] – The Palate was our first stop when we arrived in Fredericton.  The website says "casual fine dining" and perhaps that's true for dinner but we were there for lunch which was perfectly casual.  You could, absolutely, feel at home dressed down in jeans or in business casual attire.  They've got an extensive menu full of what you'd expect at a restaurant & cafe.  You'll find paninis, soups, sandwiches, salads and pizzas but what I was most excited about was their "bowls" menu.  I ordered the thai curry bowl (on the recommendation of our server) and it was fabulous!  Full of flavor and a nice, healthy alternative to start our trip.
[79 York St, Fredericton] – Now this is my kind of place!  The 11th Mile offers modern Canadian cuisine by way of tapas-style small places and kick-ass cocktails.  Y'all know by now that if there are exceptional cocktails on the menu, I'm all in.  We had the opportunity to speak with Jennie, the owner, and let her make both food & drink recommendations (always a good idea).  We enjoyed the togarashi-spiced popcorn, spicy charred cauliflower, gnocchi, and braised lamb alongside some fantastic cocktails.  The menu on the website is a sample only because their plates change regularly.  That said, based on our experience, you can't go wrong with any menu item.
[86 Regent St, Fredericton] – The Muse was a great place to grab a quick bite and a coffee before heading out for a day of adventures.  Although we only experienced the space by day, I understand it flips over to a beer and cocktail bar at night!  Our next trip to Fredericton will definitely include an evening visit to check it out.  They've got everything you'd expect of a cafe including bagels, baked goods, sandwiches and ALL the coffee drinks.
Click here to find 540 Kitchen & Bar
[540 Queen St, Fredericton] – I was instantly smitten by 540 Kitchen & Bar.  The vibe was on point and I could tell immediately it was "my kind of place".  It's got this dark, moody vibe that makes taking pictures terribly difficult but creates an ambiance and intimacy I absolutely adore!  As a gastropub, they offer elevated pub fare with some interesting menu items like risotto balls and, again, some spectacular cocktails.  I ordered "loser in a suit" (because it has mezcal) and loved every sip.  I enjoyed the salmon dish and Brent went with Steak & Frites. 
Explore The Public Art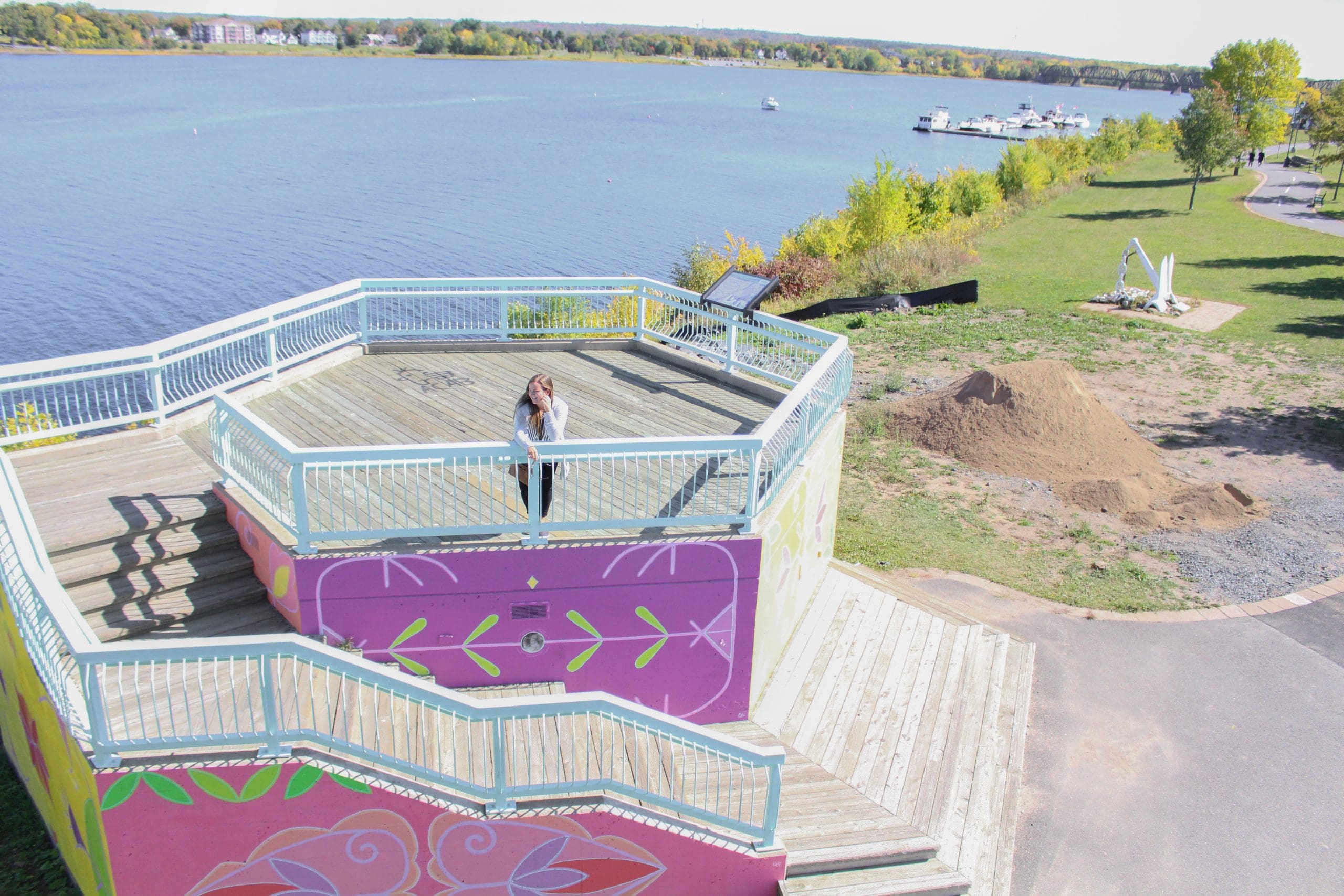 We're pedestrians when we travel, always.  We love the "boots on the ground" experience of walking out of our hotel and exploring the region we're in.  On a typical day, when we're traveling, we clock 10+ kilometers on foot so we're always excited when a place is pedestrian-friendly.  Fredericton gets an A+ on that front!
One of the first things we noticed was the extensive walking/biking trail system throughout the city.  There are actually more than 115 km of non-motorized multi-use trails throughout the city!  The next thing we noticed was how well-used those trails are!  So A+ to Fredericton for prioritizing non-motorized trails and double A+ to the citizens of Fredericton for putting them to good use.
The trail system is also peppered with unique and wonderful public art installations.  I've read that there are more than 15 of these installations throughout the city (although we only had time to enjoy a few).  I really loved the robust artisan community in Fredericton and, although I'm not an art connoisseur, I can certainly appreciate the integration of art into the outdoor spaces.
Walk the Bill Thorpe Footbridge
For more information on the Bill Thorpe Footbridge, click here
The Bill Thorpe walking bridge is an iconic piece of architecture in Fredericton that you can't miss.  Literally, you can't miss it – it's huge and beautiful!  The bridge connects the north and south sides of the Saint John River and spans 607 meters in length.  It also gives you access to the best views in the city and sees hundreds of thousands of crossings each year.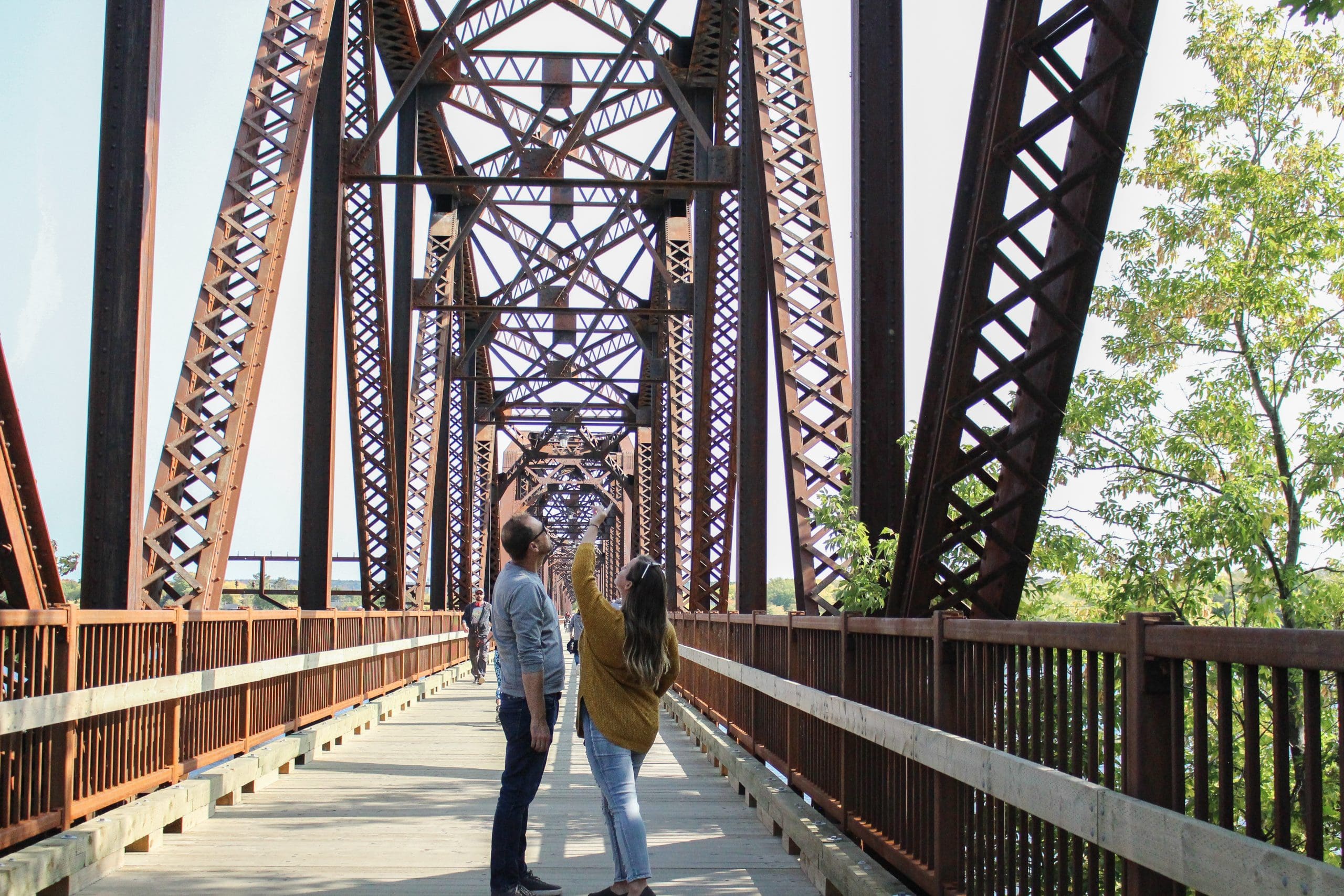 Visit the Markets
There are three year-round markets in operation in the city of Fredericton.  And, like any city or town, the markets offer a rich cultural experience that's a cornerstone of the community.  Much like restaurants, markets are always on our list of places to visit in a new city.  Why?  Because there's no quicker way to experience the local culture than at a market.
North Side Creators Market
[Picaroons Roundhouse, 912 Union Street, Fredericton] – The North Side Creators Market is located in the Picaroons Brewery building (how convenient).  It's a vendor-owned market full of creative makers and artisans.
[435 King St, Fredericton] – The Cultural Market is a mecca for diverse cuisine all under one roof.  You can find and enjoy a wide array of international delicacies as well as art and international crafts.  We were told (by everyone) that Fredericton has the best Samosas… so naturally, we couldn't leave the cultural market without trying some.
[665 George St, Fredericton] – The Boyce Farmers Market is the largest and, as far as we can tell, the entire city comes out to enjoy it on Saturday mornings!  The food trucks line the lot, making it a one-stop-shop whether you're looking for a meal, groceries for the week, fresh flowers or local products.
Tackle the Tap Room Trail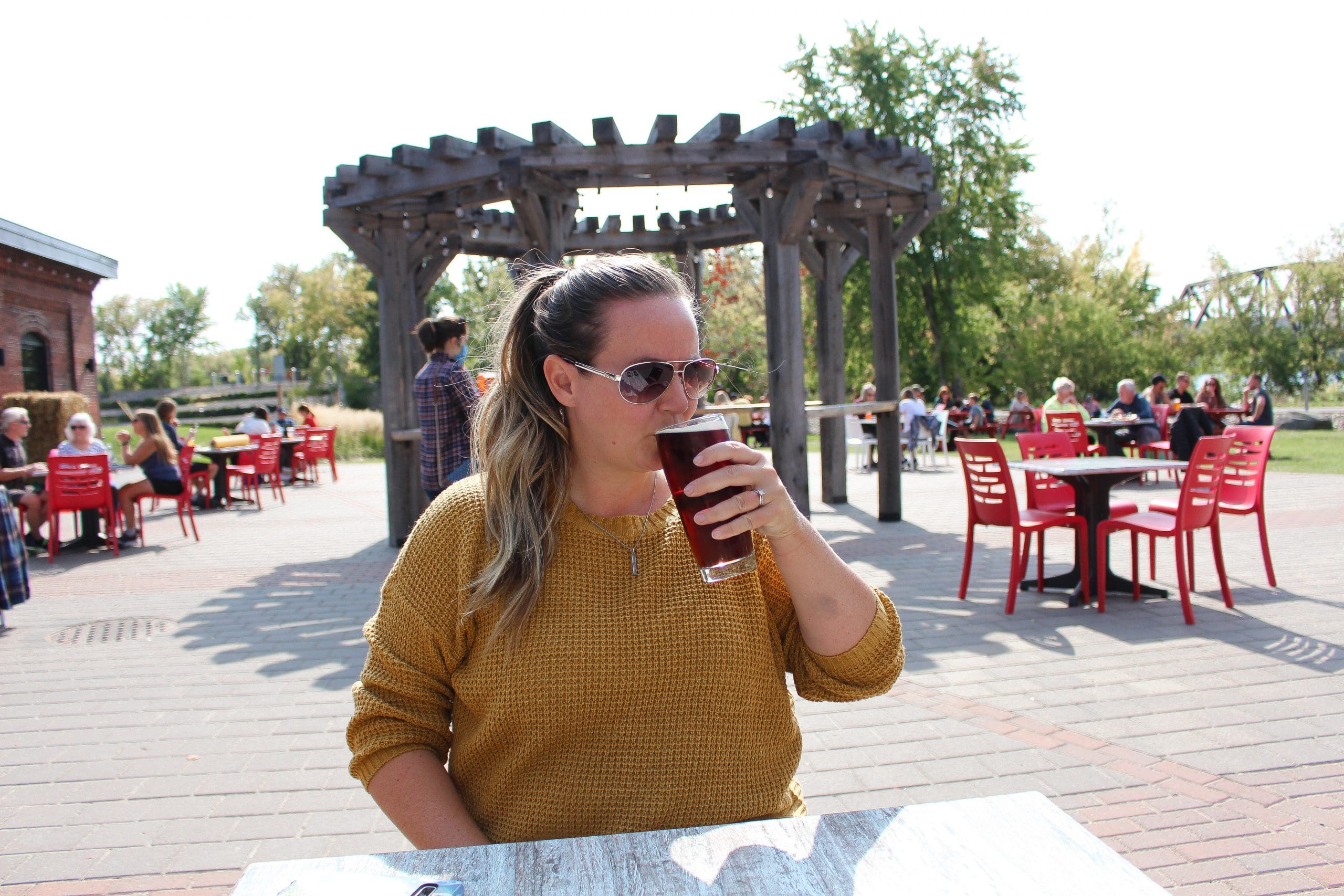 The craft beer scene in Fredericton isn't messing around!  In fact, there are 11 full-service taprooms (that we know of) in the city of Fredericton.  Because the craft culture is so robust, the city has created a program called "The Taproom Trail" that helps visitors and locals explore the craft beer of the region in a fun way.
When you visit a brewery on the list, you can collect stamps and win yourself some #taproomtrail swag and chances to win tickets to the craft beer festival.  I mean, we don't need an incentive to visit breweries but it's still a fun idea!
[221 King St, Fredericton] – Graystone was our first stop on the taproom trail.  They've got a huge patio available with all kinds of seating options.  We were tucked away in a private corner (which was great) but they also offer social seating around a large fire pit, outdoor bar seating and more.
Here is their Fredericton location
[426 Queen St, Fredericton] – We're no strangers to Gahan but this was our first visit to the Fredericton location!  Brent enjoyed his tried and true blueberry ale and I went with a red this time around.  We both loved the patio at Gahan.  While most patios on the main strip are street facing, Gahan offers a private back patio that's nice and quiet.
[912 Union St., Fredericton] – Picaroons is a really cool place!  Home to the north-side creators market and The Roundhouse restaurant it also offers a massive…and I mean massive…outdoor patio space.  Their mandate is to "grow our community every time you walk in the door" and, based on what we saw, they're killin' it.  The patio was filled with people, families, couples, and friends.
Visit a Living Museum
[5804 NB-102, Prince William]
I had heard of King's Landing prior to visiting but it hadn't occurred to me that it would be something I would enjoy doing.  Boy, was I wrong!  The best way to describe King's Landing is to call it a living, breathing, museum.  It's like stepping back in time and inserting yourself into a way of life that we're so far removed from now.  We hopped on a horse-drawn wagon, listened to the stories of the town, and visited the farm animals that call King's Landing home.
We spent a brief couple of hours at King's Landing but you could quite easily make a day of it.  They offer tours, sing-alongs, an onsite restaurant and hours of exploring opportunities.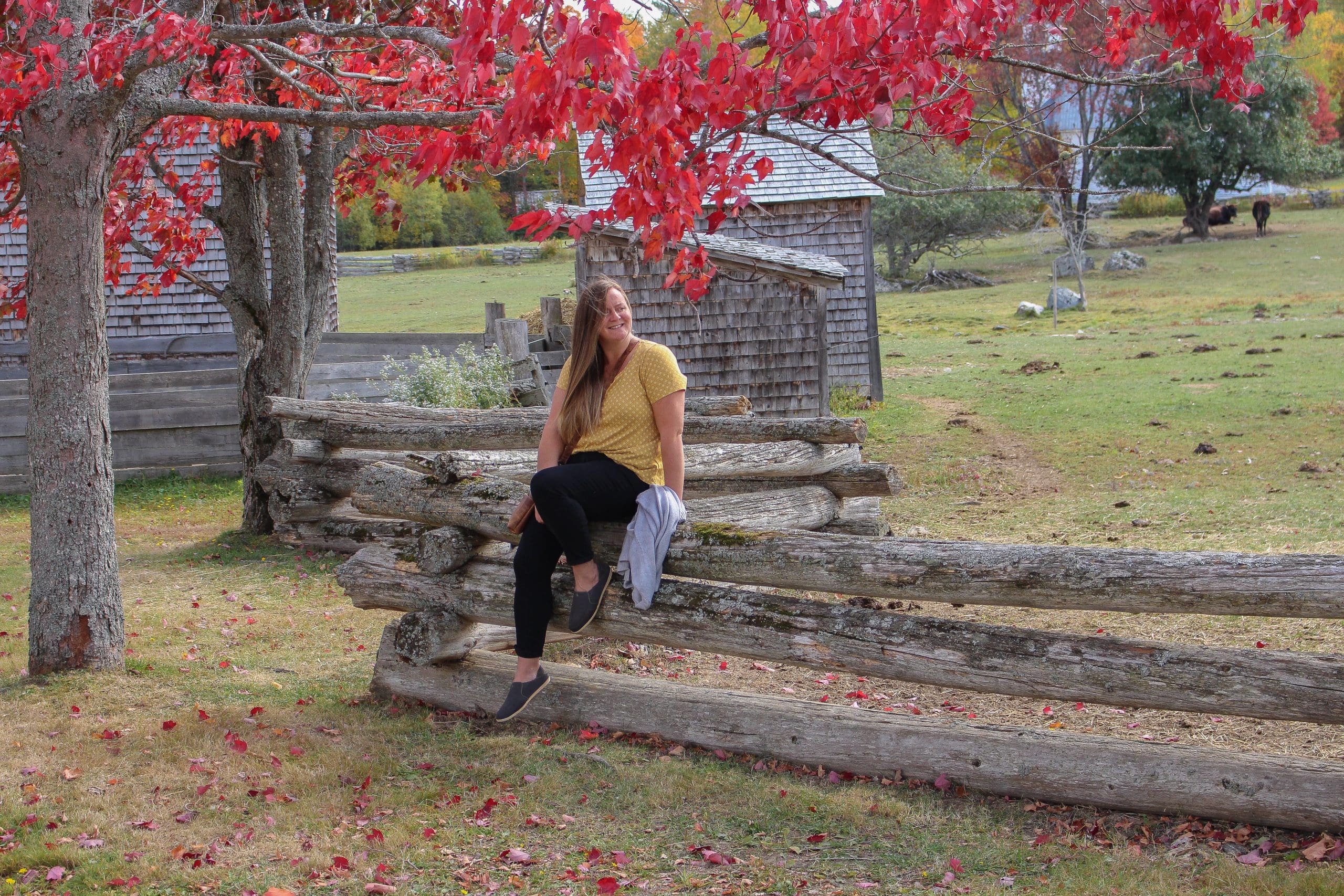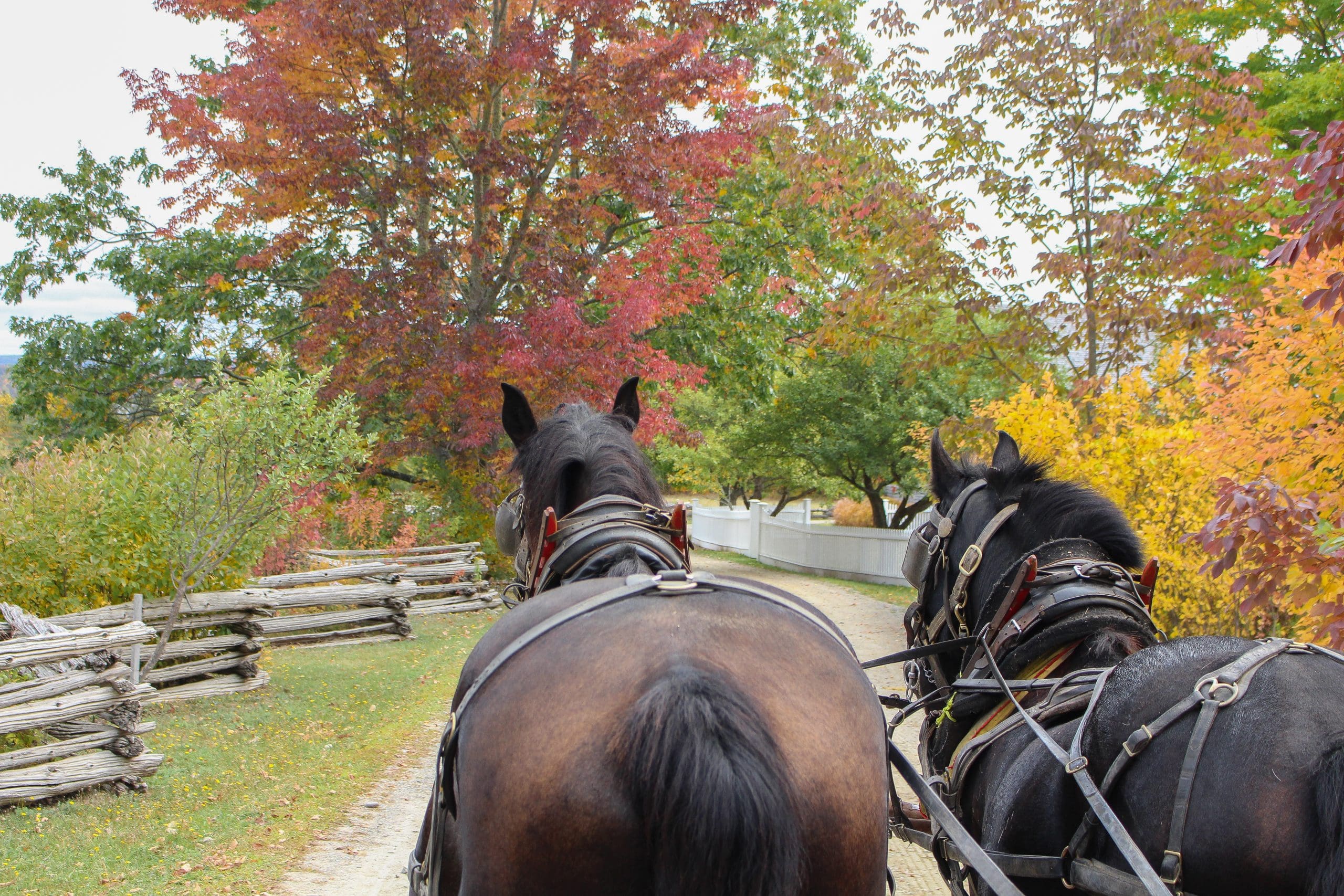 Where to Stay in Fredericton
We stayed at the Hilton Garden Inn which was a perfect central location for our trip.  Nearly everything on this list was steps from our hotel door.  We both loved being able to park the car once and walk nearly everywhere.  The only time we took the car was to visit King's Landing!  Everything else was just a short walk away.
If you found this blog helpful, please let us know in the comments!  We love hearing from you and are happy to answer any questions you have about our experience in Fredericton New Brunswick.