Reasons to visit Guysborough County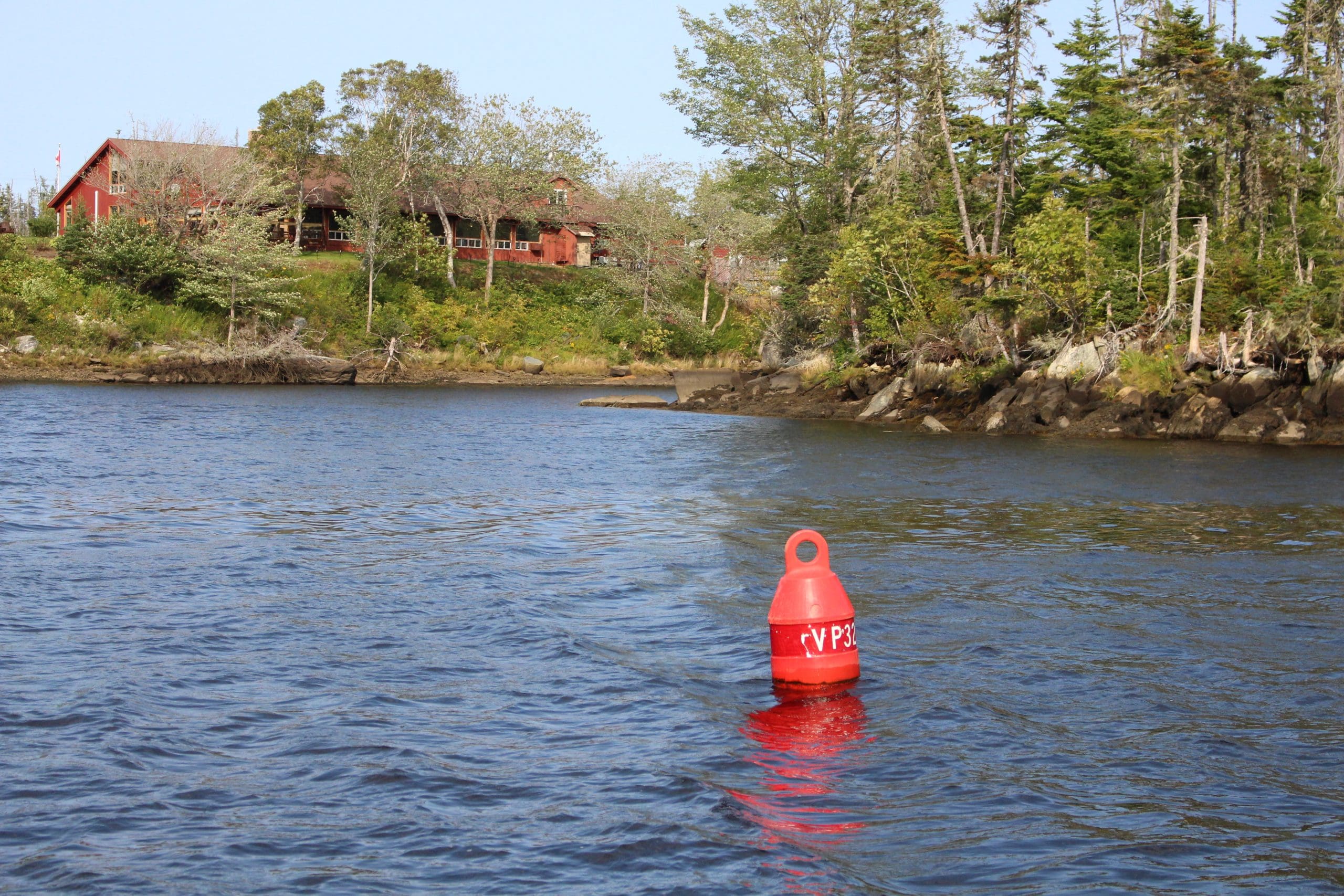 Guysborough County, in my opinion, is one of the most underrated and underappreciated parts of Nova Scotia.  Many people that I've met in my lifetime hold the belief (wrongly, if you ask me) that the only reasons to visit Guysborough is to attend the annual Stan Rogers Folk Festival and…well, that's it.  While that is a great reason to visit, it's certainly not the only reason and that's why I'm writing these words today.  
These days, we could all use a slower pace and time to decompress which makes a road trip to Guysborough a perfect addition to your plans.  So today, I want to take you on a virtual tour and offer you some insights, travel tips (traveling to rural Nova Scotia is different than visiting a city), and some hidden gems.  I'm also including a handy map to make it easy-peasy for you!  So, without further ado, here are 5 great reasons to visit Guysborough Nova Scotia…
5 Great Reasons to Visit Guysborough County
Spectacular Scenery
Nova Scotia has some amazing scenery, no question.  Locals and visitors alike are constantly in awe of the rugged coastline, pristine beaches, and hiking trails.  If scenery is on your list of "must haves" for a travel destination, then you're in the right place.  Of all the reasons to visit Guysborough County, spectacular scenery is certainly one of them.  The eastern shore of Nova Scotia is particularly known for its rugged coast, fishing villages, and coastal trails.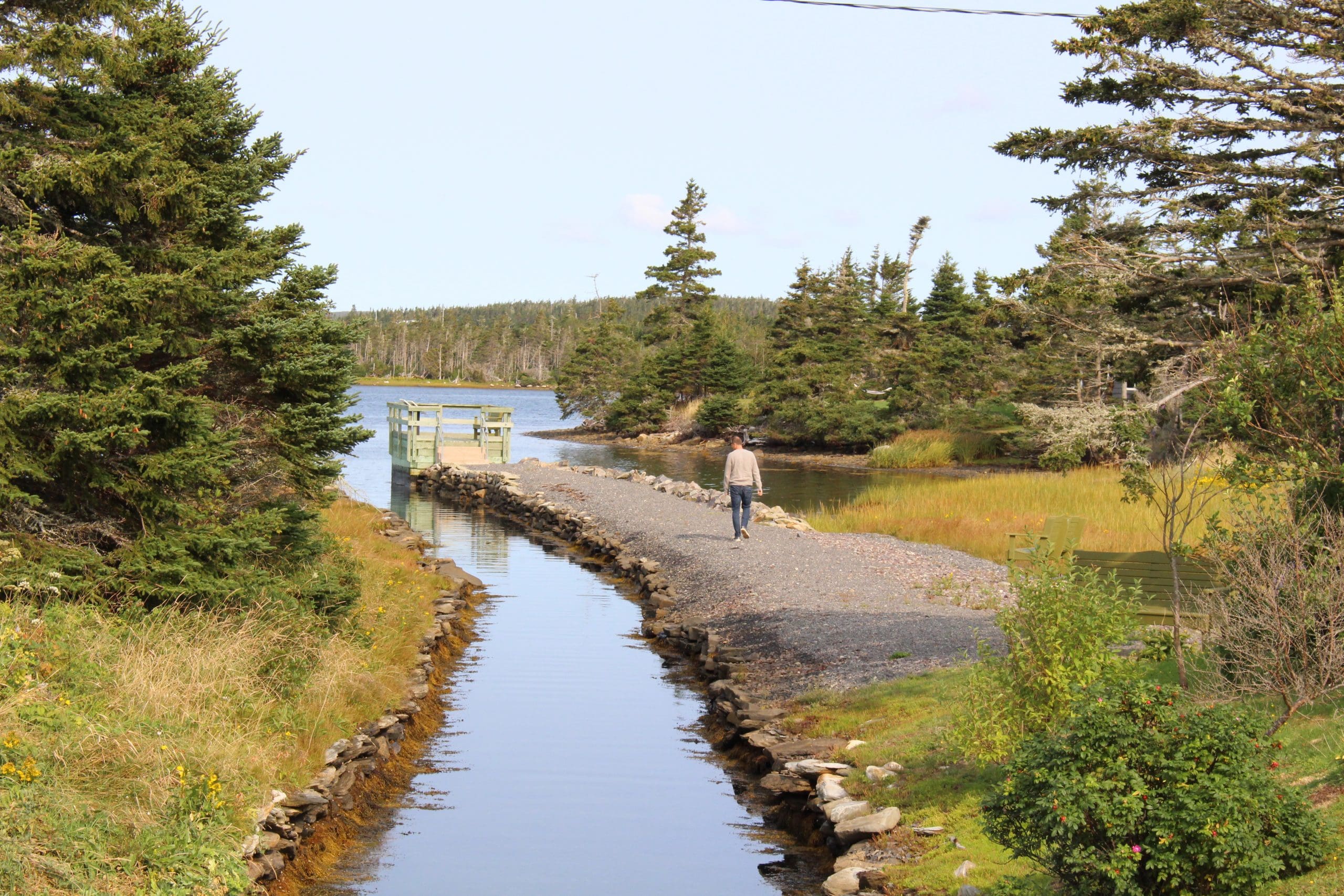 Place Savalette in Port Felix
[Highway 316, Port Felix]
Place Savalette is a newly designated National Historic site overlooking the Port Felix harbour and Sugar Islands. Aside from enjoying an amazing view, we always prioritize taking some time to visit historic sites, national parks, and heritage sites to learn more about the history of the place we're visiting.
Whitehead Canal
[Whitehead, NS]
Whitehead is near and dear to my heart and you've probably never heard of it.  It's a tiny fishing community on Nova Scotia's eastern shore between Canso and Charlos Cove.  The last recorded population of whitehead was between 50 and 120 residents but, sadly, I suspect that number is dwindling.  As kids, we visited Whitehead each summer and spent our time wharf jumping (on bets, of course) and exploring the rocky shoreline. 
Even though Whitehead is so tiny that you'll miss it if you blink, it's worth a visit.  The Whitehead canal can be found at the entrance to the village and was constructed in the 1800's.  Its purpose was to give fishermen a shortcut from Port Felix to Whitehead, saving them 4 miles of rowing or sailing each way.
Today it's maintained as a point of interest for visitors with a designated walkway and viewing platform.
Visit the Lighthouses
Nova Scotia has more lighthouses than any other place in Canada so naturally, they're almost always on our itineraries.  Each one is unique and rather than just stop and look, I always recommend doing a quick Google search and reading the story – because they've all got one!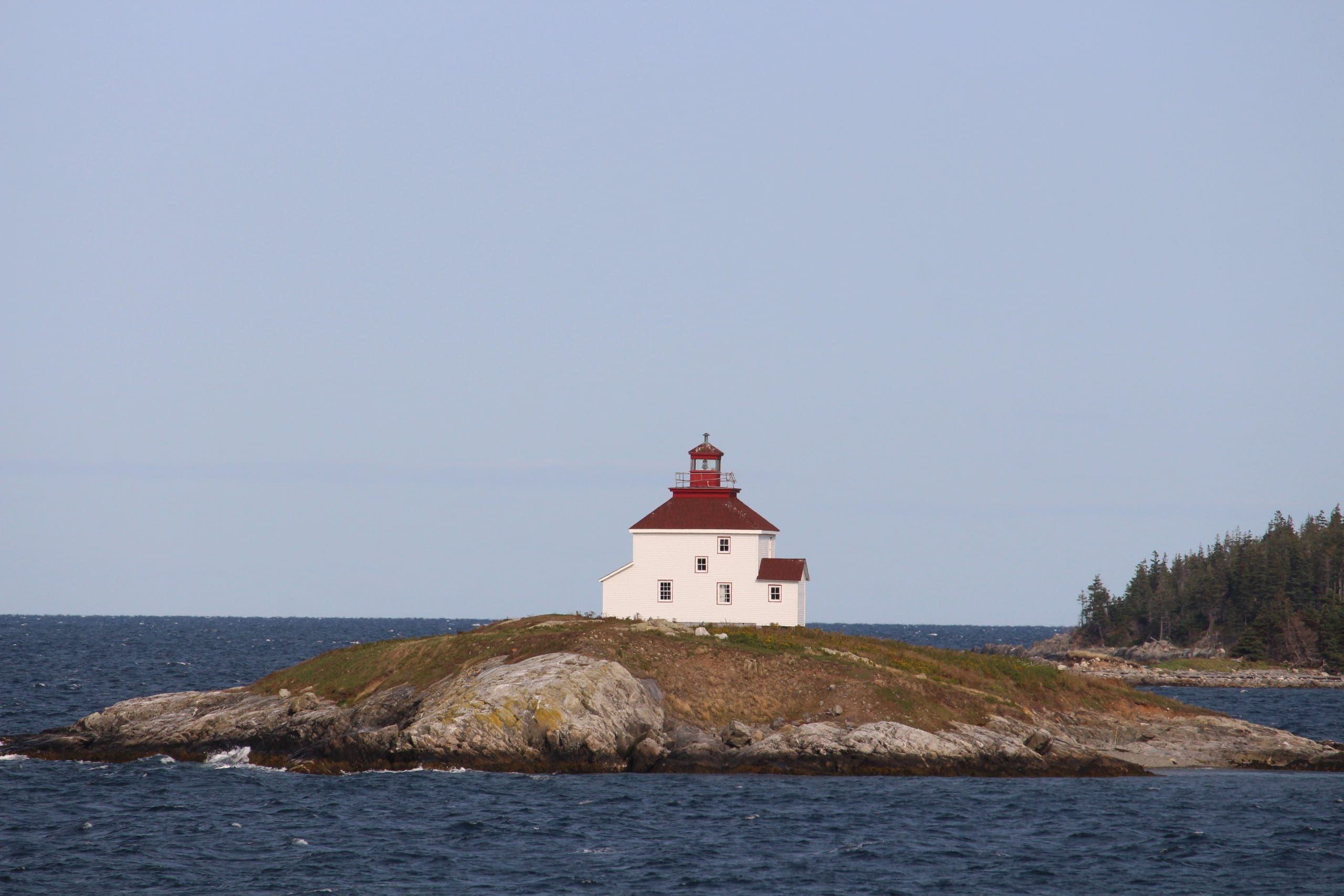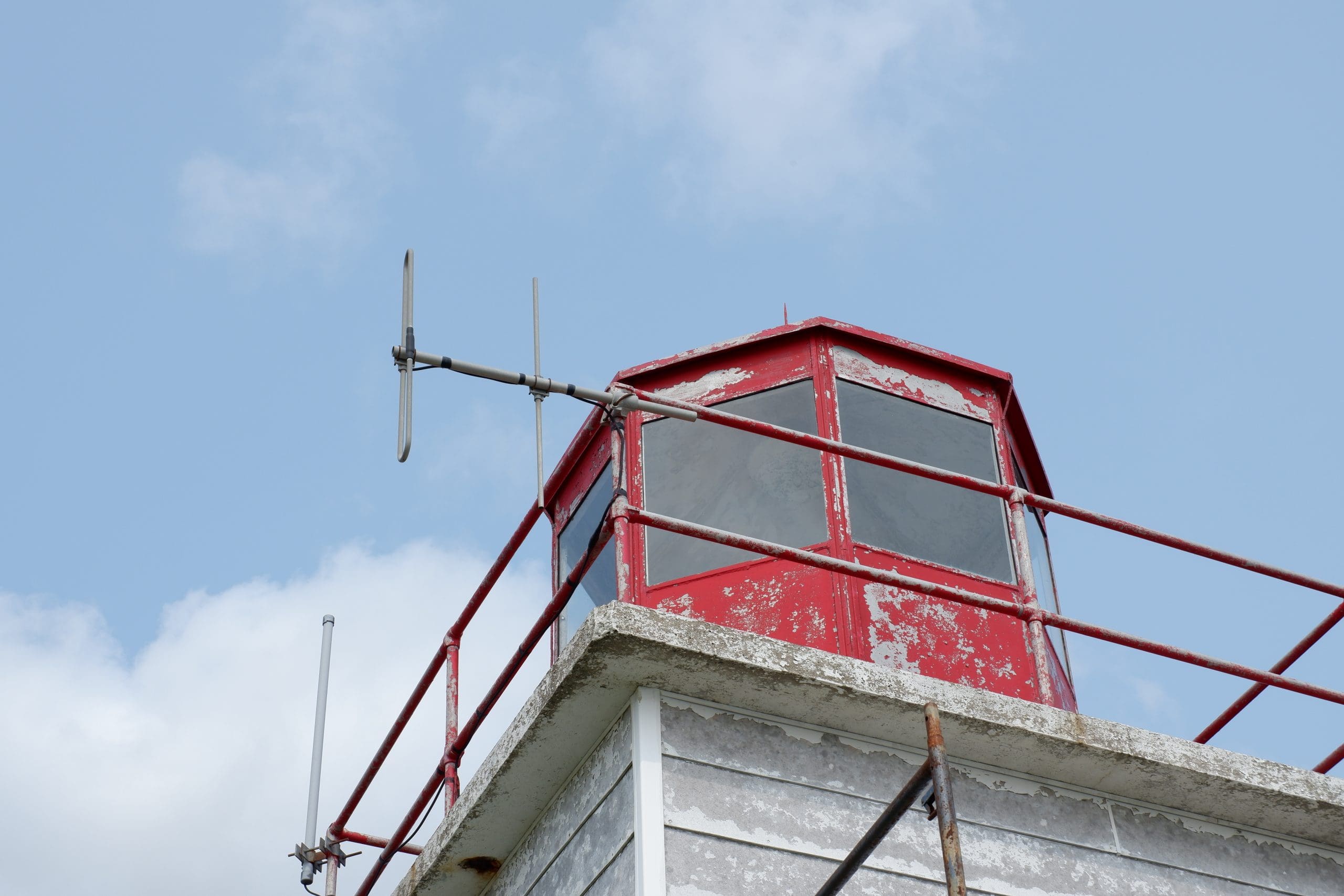 Queensport Lighthouse
[Rook Island, Nova Scotia]
Originally built in 1882, the Queensport lighthouse is located as a solo structure on Rook Island, off the shore of Queensport Harbour in Chedabucto Bay.  While you get head-turning views of the light on your drive along highway 16 towards Canso, I recommend visiting the designated look-off.  You can find a great vantage point, cobblestone beach and interpretive panels in addition to a safe parking lot off the main highway.
Port Bickerton Lighthouse
[408 Lighthouse Road, Port Bickerton]
Originally built in 1901, the Port Bickerton lighthouse is located on Barachois Head and marks the entrance to Port Bickerton harbour.  The site now includes the Nova Scotia Lighthouse Interpretive center, a summer rental, walking trails and offers an artist in residence program.
Take the Cable Ferry
If you're following our route and coming from Tor Bay to Port Bickerton, you'll be crossing the Country Harbour Cable Ferry.  Nova Scotia has 4 cable ferries in operation and each one offers some unique views as you cross some of our beautiful waterways.  The Country  Harbour ferry connects Port Bickerton to Isaac's Harbour.
Stay in Unique Accommodations 
One of the charms of Guysborough county is the lack of traditional accommodations.  You won't find high-rises or chain hotels & motels here.  You will, however, find some unique lodging options that offer a more personalized experience.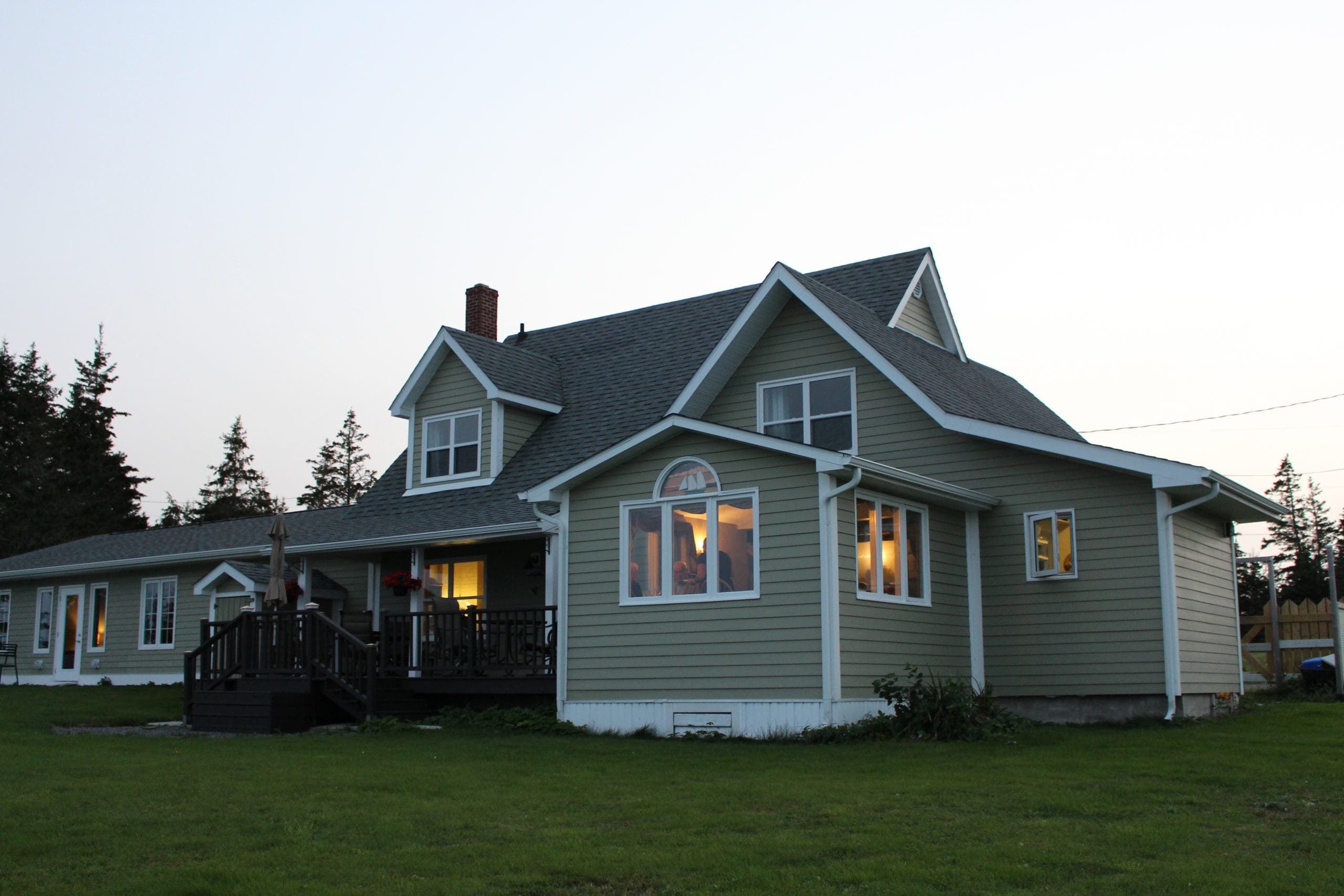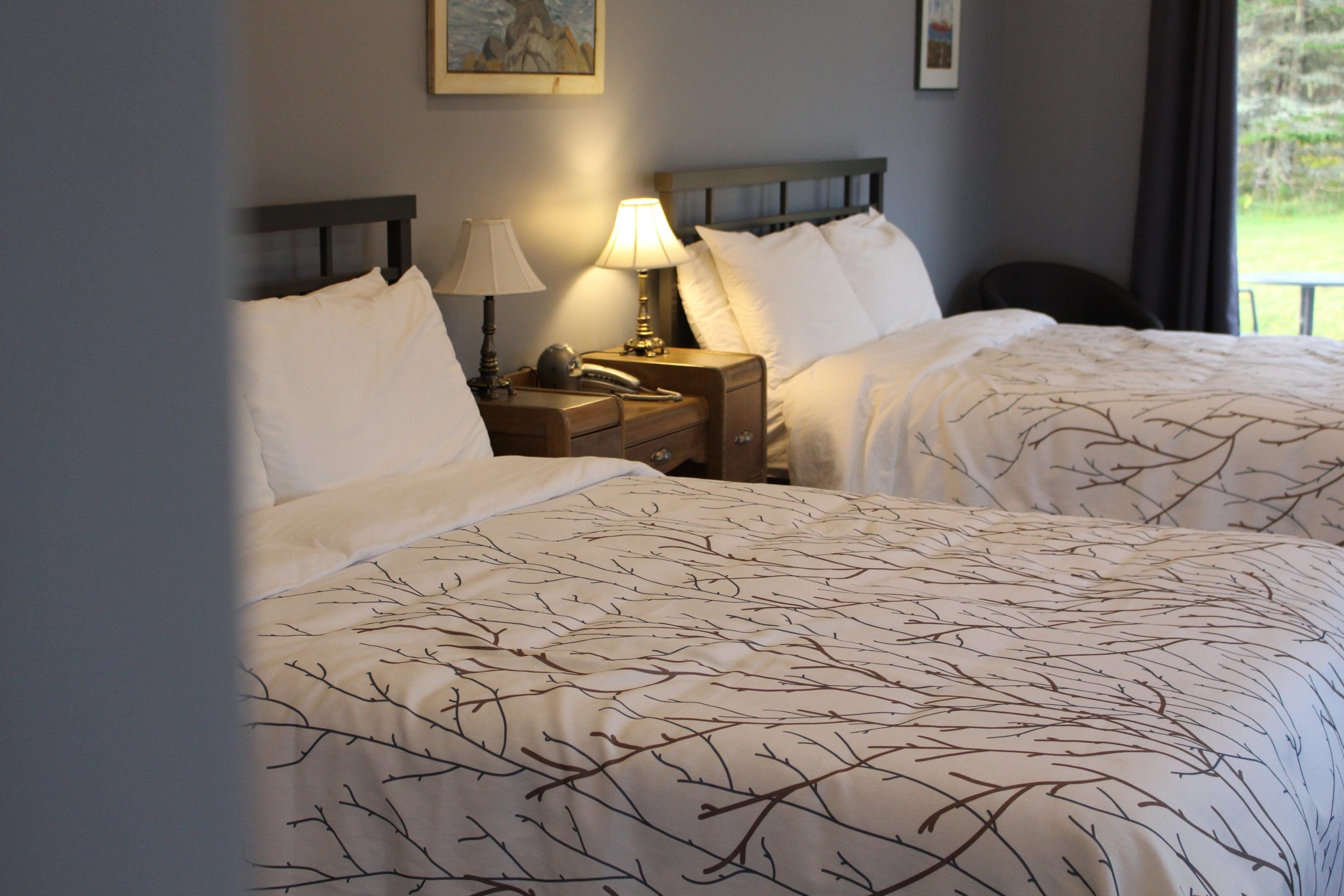 Seawind Landing Country Inn
[159 Wharf Rd, Larrys River]
We spent our first night of the trip at the Seawind Landing Country Inn.  The Inn is located in Charlos Cove (about half way between Halifax and the Cabot Trail) and sits on 25 acres of coastline.  The rooms themselves are spacious and well-appointed but what stood out most to us was the hospitality.  Owners Ann Marie and  David take the stays of their guests personally, and it shows.
While there, I enjoyed a solo meal in the dining room and the team was incredibly accommodating – allowing me to deliver a beautiful meal to Brent in the room (he was studying).  Even the resident terrier, Teddy, was a charming host.
We would return to Seawind Landing and would recommend it to anyone visiting Guysborough County.
Liscombe Lodge Resort & Conference Centre
[2884 Nova Scotia Trunk 7, Liscomb]
Liscombe Lodge offers a variety of room options from riverside lodge rooms to chalets and cottages.  We stayed in a riverside room which featured standard amenities but boasted a great view of the river.
During our stay, we enjoyed the hiking trails (more on that below) as well as meals in the restaurant.  I particularly loved the window seats we enjoyed for both meals and watching the bluejays out the dining room windows.  The star of the show, however, was our river tour with Chester.  He's been at the lodge for more than 40 years and was a lovely tour guide full of fantastic stories and history about the property.
We would return to Liscombe Lodge but would elect a chalet or cottage next time, I think!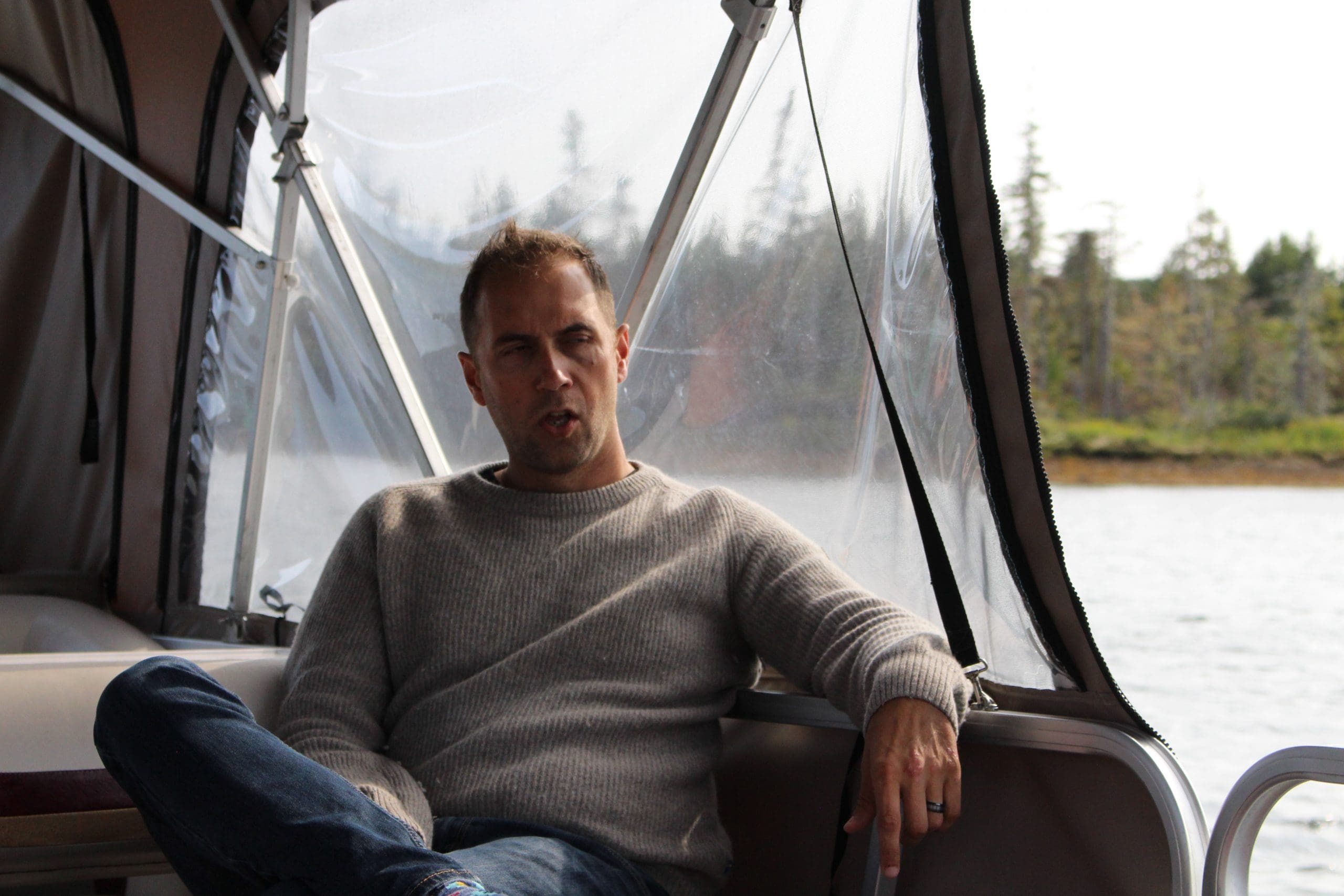 Hiking Trails
While there might not be exceptionally challenging hiking trails on Nova Scotia's eastern shore that shouldn't stop you.  Because of its distance from central Nova Scotia, we haven't spent much time exploring the hiking trails in this region but when given the opportunity, we jumped at the chance.  And, we're glad we did!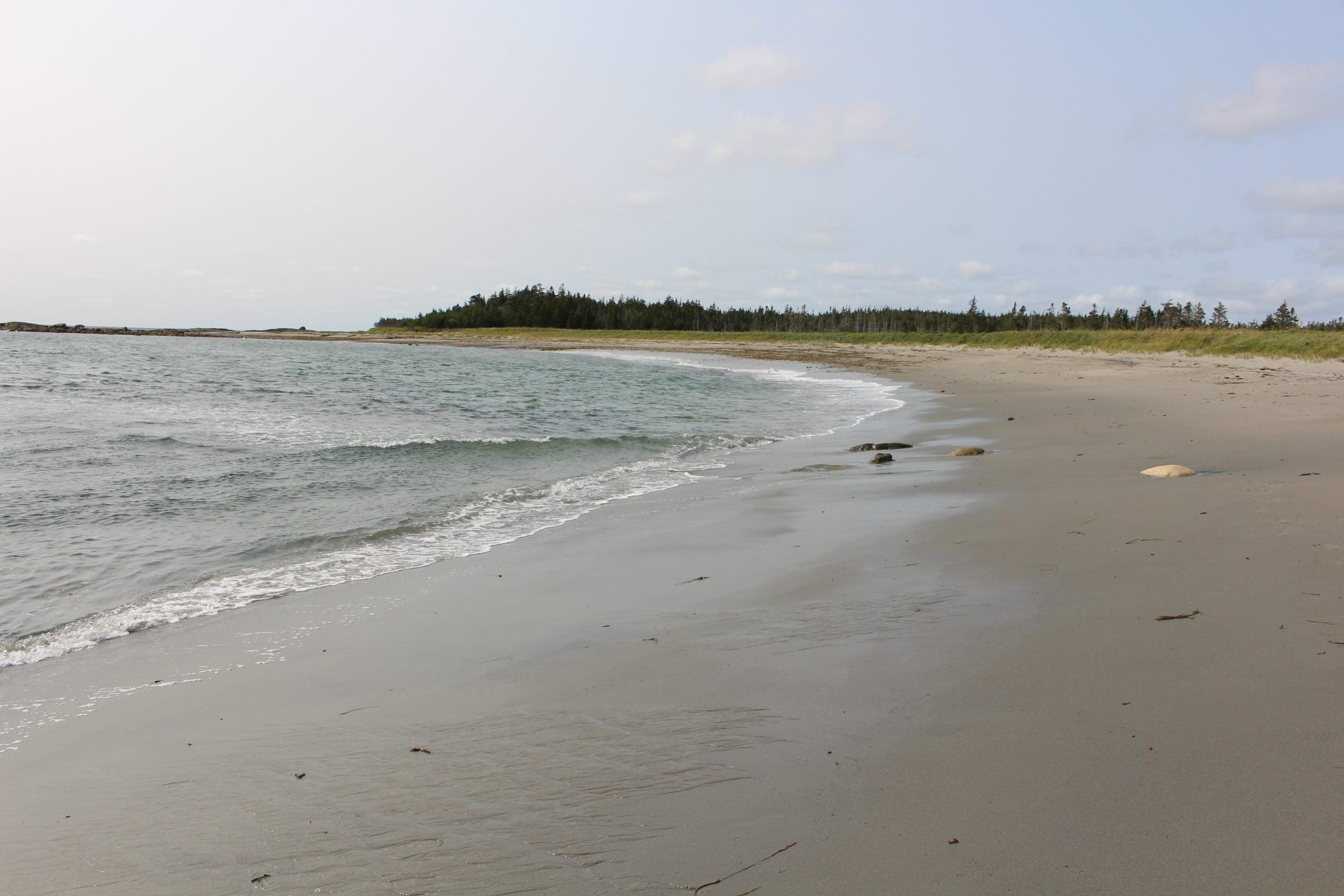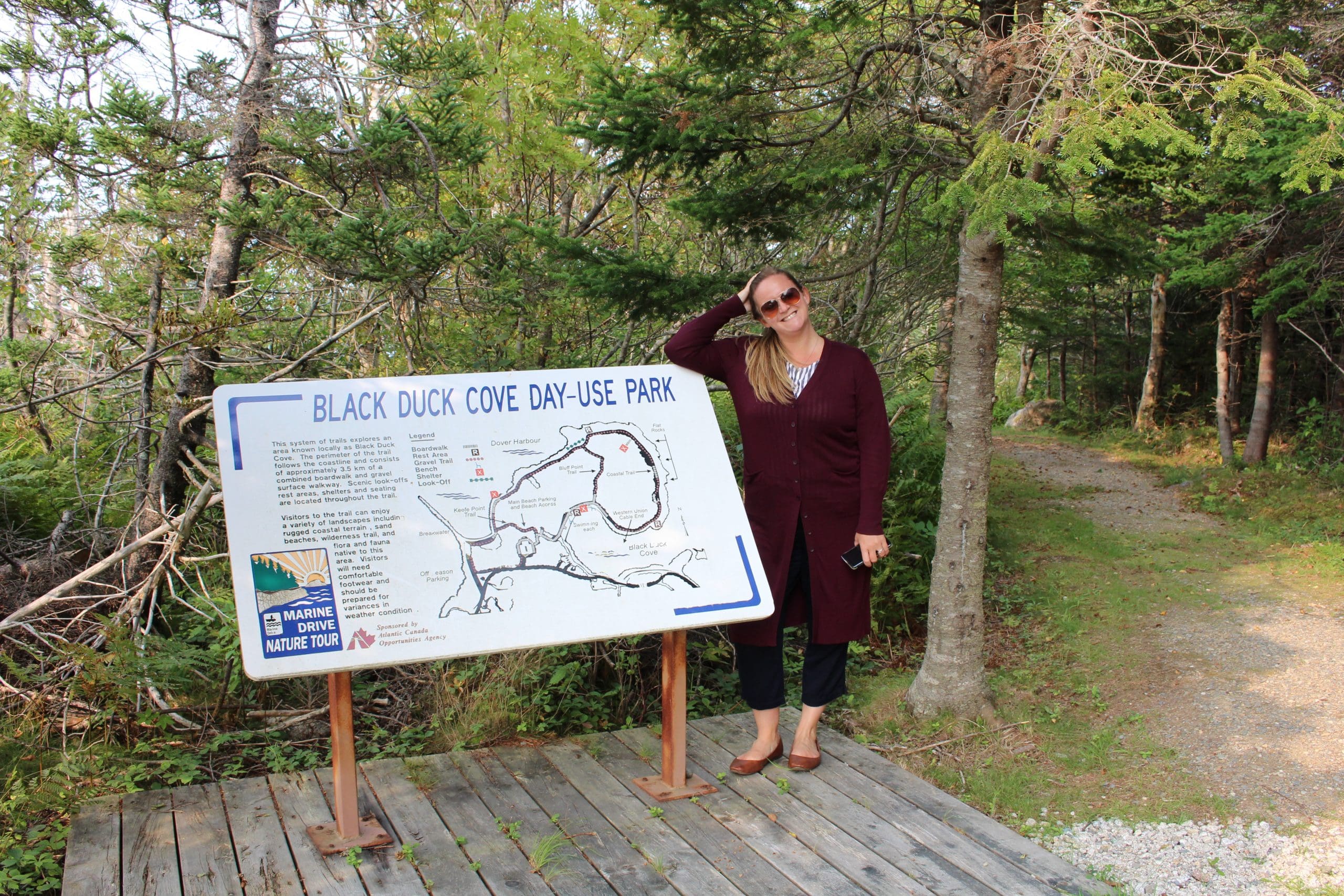 Tor Bay Provincial Park
[650 Tor Bay Branch Rd, Larrys River]
Tor Bay Provincial Park was a wonderful surprise!  The "trail" itself is really a series of well-maintained boardwalks and while it's short (perhaps a kilometer in total), it offers really beautiful rewards.  The trail takes you to sweeping white sand beaches where you can watch the roar of the waves and the piping plovers that call the beaches home.  A word of warning though, I'm guessing this isn't a swimmable beach as the current looked very strong!
Black Duck Pond Hike
[1409 Little Dover Road, Little Dover]
Located in Little Dover, Black Duck Cove is a 3.5 km hiking trail (loop) that's doable for anyone able to walk.  The trail is a combination of grassy path, well-groomed trail and boardwalk.  Much like Tor Bay, it also offers a spectacular white sand beach but in this case – it looks very swimmable!  We visited in September, so didn't swim but in the warmer months I absolutely would.
Liscomb River Trail
[Highway 7 (near #2884), Liscomb Mills]
Liscomb River Trail would be the most challenging of the hikes you'll find in Guysborough although I'd still call it "easy".  As an avid hiker myself, I can see why this trail rating is moderate because it's 7.4km in length.  But, with no substantial climbs or technically challenging sections, it's certainly a trail that anyone with a  reasonable level of fitness can do.  And you should!
The trail itself follows the Liscomb River and features a fish ladder and suspension bridge as your reward.  I've hiked this trail a couple of times and would recommend waterproof footwear as there are always muddy and wet sections.  I'd also recommend allowing yourself some extra time because there are many opportunities to stop and enjoy the river along the way.  
Chapel Gully Trail
[Wilmot St, Canso]
Chapel Gully Trail is located near Canso and is a 4.2km trail that is reasonable for all skill levels.  This is very clearly a community maintained trail that a lot of care and time goes into.  At the trailhead, you'll find a guest book as well as trail maps as well as your first glimpse at the treasures you'll find along the trail.  The trail itself is a series of well-groomed footpaths, walking bridges, and boardwalks that offer both coastal and wetland views.  
Although I'm sure this is meant for kids, my favorite part of the trail was the addition of Gully Bugs, painted rocks, points of interest (like Devil's footprint) and birdhouses that peppered the trail.
Tips for Visiting Guysborough
Visiting rural Nova Scotia offers a very different experience from some of the larger, more popular destinations.  We consider ourselves champions for the "underrated regions" of Nova Scotia and want to offer some tips and tricks for making your trip an enjoyable experience.
Fill The Gas Tank
We're not in the city anymore, Dorothy.  When you're in rural places that you don't know, keep your gas tank full.  There aren't gas stations on every corner and the last thing you need it to run out of fuel in an area with no cell service!
Dress Smart
Guysborough is known for fog, wind, and rain.  Now, I'm not saying it's ALWAYS raining or foggy but chances are you'll see some weather during your stay and it's better to be prepared.  Bring some extra sweaters and a rain jacket.
Pack Snacks
Similar to my gas station remark – there aren't unlimited grocery stores, corner stores and restaurants.  Anytime we're heading to a rural place, we pack a cooler with some snacks, water, and often sandwiches or bowls "just in case".  It's better to be safe than hungry, am I right!
Check First & Plan Ahead
This is true for any trip, but especially important for rural trips.  Don't make assumptions.  Plan your trip in advance and take some time going through your planned itinerary.  Here are a few things I'd strongly recommend checking before you embark on your trip:
Confirm lodging reservations and check dining room hours (do you need reservations?  Are they open everyday?)

Download and save maps on your phone (or print a copy).  Cell service isn't a given in these areas so relying on the internet isn't your best bet.  Downloading maps, saving addresses and phone numbers is an easy step to take to keep your trip going to plan!

Check restaurant hours of operation before you arrive.  Many restaurants in rural markets close a couple of days a week (often Sun, Mon or Tues) so don't assume that every restaurant will be open.  Call ahead.

Check for road closure & construction.  We learned this the hard way during our trip!  When there's only one road to get to a place, an unexpected detour can add hours to your trip.  We could have avoided a 2-hour detour if we'd checked ahead.
I hope these 5 reasons to visit Guysborough serve as a guide and inspire you to start planning your own trip.  The map at the top of this blog outlines the exact route we took but if you'd like more information about anything here please reach out!   Nothing makes us happier than hearing that you've planned a trip to somewhere new because you saw it here.  Truly!
If you're looking for other accommodations, you can also check AirBnB