What To Do While Social Distancing
Covid-19 (aka the coronavirus) is flipping our lives upside down as I write this blog post.  People around the world are facing fear, frustration, and anxiety in a way that most of us have never felt before.  Add to that, the fact that we've been asked to practice social distancing and, in many cases, self-isolation and we find ourselves swan diving into cabin-fever territory. 
We've had to give up some of our favorite activities for the short term, but there are still plenty of ways to stay connected.  With a little fancy footwork, I believe we can use these weeks as an opportunity to explore more creative options.  And that, my friends, is what this blog post is all about.  We've gathered a list of things to do during social distancing and will continue to build on this list in the coming weeks.
Before we move on, can I just say how much we love and appreciate every single one of you?  We truly wish the very best for you and are sending you all the virtual hugs as we navigate this brand new reality.  
Not Cancelled During Covid-19 | 19 Things To Do
Join a Bookclub (or just read)
I belong to two book clubs – both virtual.  Well, one is in-person but since moving to Halifax I've become an honorary virtual member.  The other is completely virtual.  We read the book each month and then do a Facebook Live to chat about it.  I'm a big fan of mixing personal development, business and fiction books into my month.  If you're looking for a little inspo:
Books I've already read (and loved) in the last year:
Books I'm dying to read that are on my list for this year:
Go For a Hike
Social distancing doesn't mean you can't go outdoors and enjoy some fresh air.  I can tell you, from years of experience, you'll rarely (if ever) find yourself in the company of others this time of year.  Nova Scotia offers some incredible hiking and while we've certainly got our favorite trails, there are all kinds of other resources you can check.
If hiking isn't your thing, a simple walk around your neighborhood can do wonders for the mind and soul!  Implement a family walk after dinner or start your day with a stroll rather than heading to the gym.
Game Nights
We're currently obsessed with the card game Golf – have you played?  It's basically a matching game!  It's super simple and really fun.  We also love catchphrase (although not that fun with only two people), Mexican train, Euker, Dice, and Uno.  Yes, Uno is a children's game but we love it.
If we had board games, I'd be so here for that too!  Remember CandyLand?  Oh how I wish I still had that one!  We also love scrabble & Bananagrams (which is basically scrabble without the board).
If you want to stock up, here you go!
Tackle a huge puzzle
I'll admit, I haven't done a puzzle in years.  But, I have an aunt (thanks Aunt Pam) who adores them – she even has a puzzle table.  Every time I'm over at her place I think to myself, "Man I use to love puzzles…why don't I do them anymore?".  I'll tell you why…TIME.  Well, friends, we've got time now so let's tackle a puzzle!
I recommend choosing a scene that speaks to you and going big – like 1000 pieces or more.  Can you tell I love nature and landscape?
Pick Up a Hobbie
Have you been wanting to take up gardening?  Maybe try your hand at woodworking?  Learn how to hem your own pants (errr…Sara).  Why not now?
Local Love Night
No, it's not what you're thinking…get your mind out of the gutter!  I mean, that's also a great way to kill some time (sorry Mom) but not what I'm talking about.  
It's more important than ever that we support our local businesses in any way we can right now.  Since we're not going out, why not take your usual "date night" to buy a gift card to your favorite restaurant for later?  Or order delivery from your local pizza shop?  Or put in an order with your local farm for their next CSA?
A lot of small businesses are going to struggle during the coming weeks and we've got to banned together to make it through.
Podcasts
Anyone else out there a podcast addict?  Where do I even begin?!?  OK, if you're not a podcast fan let me first tell you that there is literally a podcast for any topic you can think of.  Educational, entertainment, personal development, fiction, business – you name it and someone's got a show on it.
Do a little research and find one you can sink your teeth into.  Meantime, here are a few of my favorites:
Why Won't You Date Me
Adulting
Joe Rogan Show
Death, Sex & Money
The Minimalists
Screw the Nine to Five
Mind Your Business Podcast
Sharpen Your Skills
Bear with me because I'm putting on my productivity coach hat for a minute!  We all have certain skills that we need in our day to lives and businesses – right?  Choose one that you use a lot, and get really, really good at it.  Make yourself more efficient and more effective in your life by sharpening the skills you use most.
To paint you a picture, I'll give you some examples from my own life in hopes it will help you see what I mean.  Here are some skills I use just about daily:
Photo Editing
Video Editing
SEO & Keyword Research
Copywriting
Social Media (Marketing, Strategy, etc)
Sales
Each one of those are vital skills in my life (and business).  You can make the same kind of list, then choose one to get better at.  Head to YouTube or Google, do a quick search, and you'll find all kinds of resources.  You could even take it one step further and invest in an online course to improve one of your skills.
Happy Hour at Home
When's the last time you made a new cocktail at home?  Do you own a cocktail set?  Or, do you do what most people do and drink the same variety of wine or the same beer every time?  Experimenting with new drinks can be a ton of fun!  Truth: sometimes it goes really well and sometimes it doesn't, but it's always a blast.
Dig out your cocktail essentials (or order them on Amazon) and see what ingredients are in your liquor cabinet.  Once again, head back to google and find a recipe to try!
Dinner Date Night
In the same vein, it's also really easy to get complacent with our meals.  We tend to eat the same things over and over.  Fun fact: did you know that most people eat the same 30 foods…and that's it.  We love the idea of hauling out one of our favorite cookbooks, buying (or ordering) the ingredients we need and cooking a new meal together.
Make it special by setting the table, pouring some nice wine, turning on the music ("hey google, play Etta James") and lighting some candles.  We try and turn our dining room into a restaurant – it's fun!
Movie Night
Movie nights are pretty standard…but we can make them extra special.  Don't judge me on this but, does anyone else still make cushion forte's in their living room?  No?  Just me?  Picture this:  a cozy, cushion based bed in the middle of the living room with pillow and blankets and candles and wine and popcorn.  Doesn't that sound way better than sitting on the coach?  Yeah, it does!  Trust me!
Virtual Parties
Skype, Zoom, Facetime, Facebook Live's… we've got all kinds of creative ways we can get together with loved ones when we can't actually get together.  Create a zoom call with your book club or share dinner over skype.  Video chat is a great alternative to in-person face time.
As I'm writing this article, an invite came in for a virtual St. Paddy's day party – and I accepted!
Staycation Planning
We're not going to be stuck in the house forever!  And, when the smoke clears, we'll be raring to go out and explore.  Start planning your next vacation or staycation now.  You can do plenty of research, put your itinerary together and create something to look forward to.  
If you need inspiration, here in Nova Scotia, we've got you covered:
Beach Retreat on Nova Scotia's North Shore
Luxury Nova Scotia Staycation at Fox Harb'r Resort
Life Planning
Taking some time to plan some important aspects of your life can be a great way to use up some extra hours you may be sitting on.  Tackle your taxes, review your insurance, visit your finances.  We love taking downtime to also review our annual goals and see where we're at and what we can do to move forward with more intention.
Spring Cleaning & Organization
You knew this one was coming, right?  It's spring, after all!  We've all got areas in our home that need a good gut.  I suggest starting with ONE (not the entire house) and getting it 100% done.  Even if it's something as simple as finally tackling your junk drawer or your coat closet.  You'll feel so much better!  
If you're ready to start moving towards a more minimalistic life, you should check out our blog on "how to clean out your closet".  Then, click over to "how to build a capsule wardrobe".  Before you know it, you'll be living that sweet capsule wardrobe life with us!
Take a Course
Another great way to be productive with downtime is to invest in yourself.  Maybe you've been feeling anxious & overwhelmed (hey, who could blame you) – perhaps a meditation course or online yoga class would help.  This might also be a great time to finally start learning a new language or building your business by investing in a biz course.  Shameless plug – we have a business membership site called "The Hive" where we teach social media & content marketing.  It's awesome.
Virtual Museum Tours
Did you know that museums around the world offer virtual tours?  There's a growing database of virtual tours you can take from the comfort of your own home.  The Smithsonian Museum of Natural History and the Guggenheim are just two of them.  You can search for others here in the Google Arts & Museums database.
At-Home Workouts
Don't get me wrong here – I ADORE the gym we go to.  And, I miss it dearly (and it's only been closed for one day).  That said, we still need to exercise.  Aside from being good for our bodies (duh), it's great for our brains.  Regular exercise is crucial for stress management, depression & anxiety and many other feelings we're all feeling right now.
With programs like Beachbody On Demand available for super low prices, there's really no excuse.  Wanna know a secret?  I use to have an online fitness business (like, 'fo real) and those videos are still alive and well on the internet.  If you're looking for at-home workouts that don't require any equipment – check these out (but DO NOT laugh at me). 
Start Journalling
There's a lot going on right now.  I want to tell you all of my coping mechanisms and strategies I've developed over the years but that's another full blog post. So let's just start simple.  Journalling is one of the single most critical skills I've learned in my adult life.  It lets you get the ideas, thoughts, worries, anxieties, insights and (sometimes) bitchy mean girl out of your head and onto paper.  And, it's life-changing.
I urge you to give it a try!  I suggest stream of consciousness writing.  That just means you sit somewhere quiet, with no interruptions, and write whatever pops into your head for 3 pages.  Then close the book and move on with your day.  Trust me.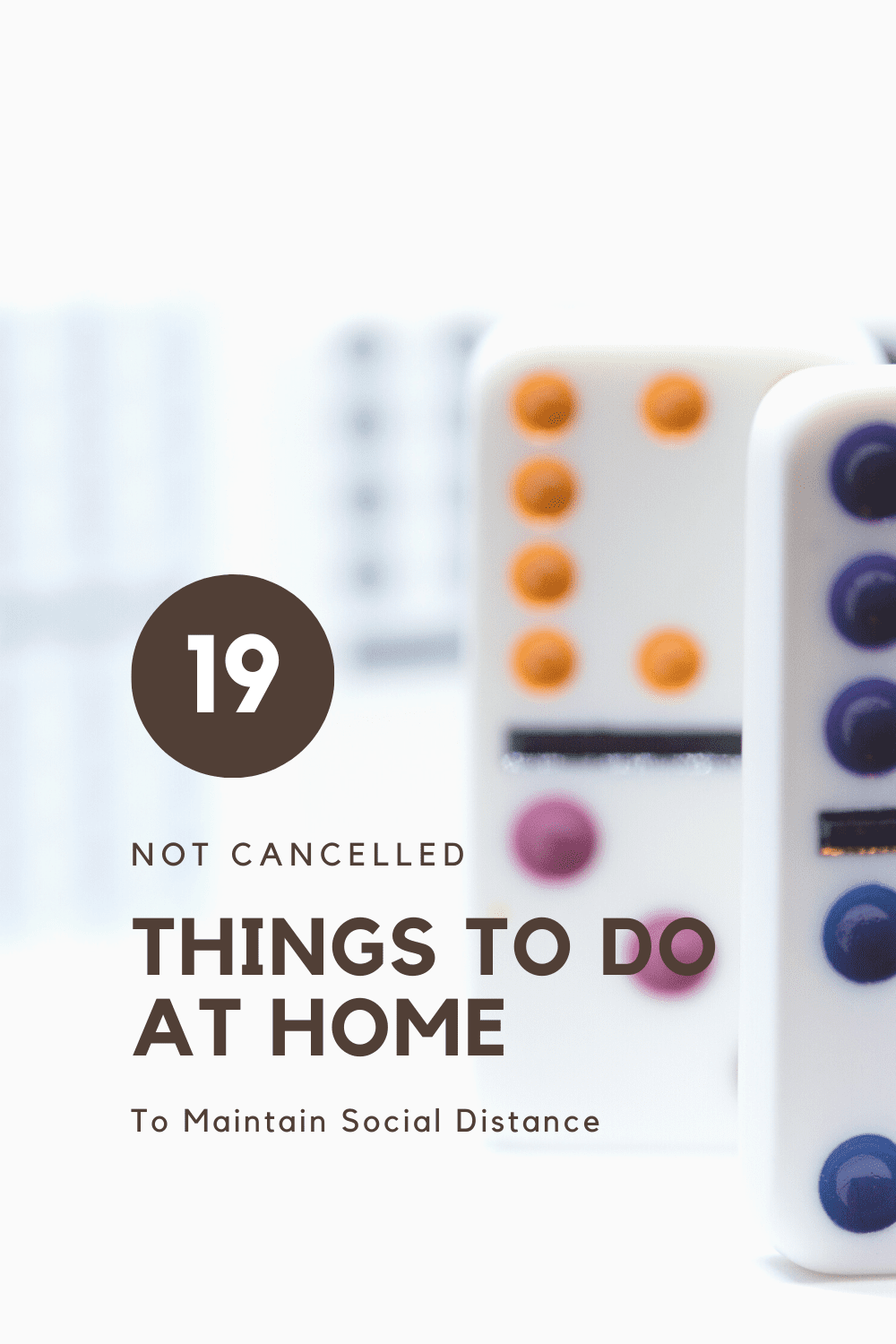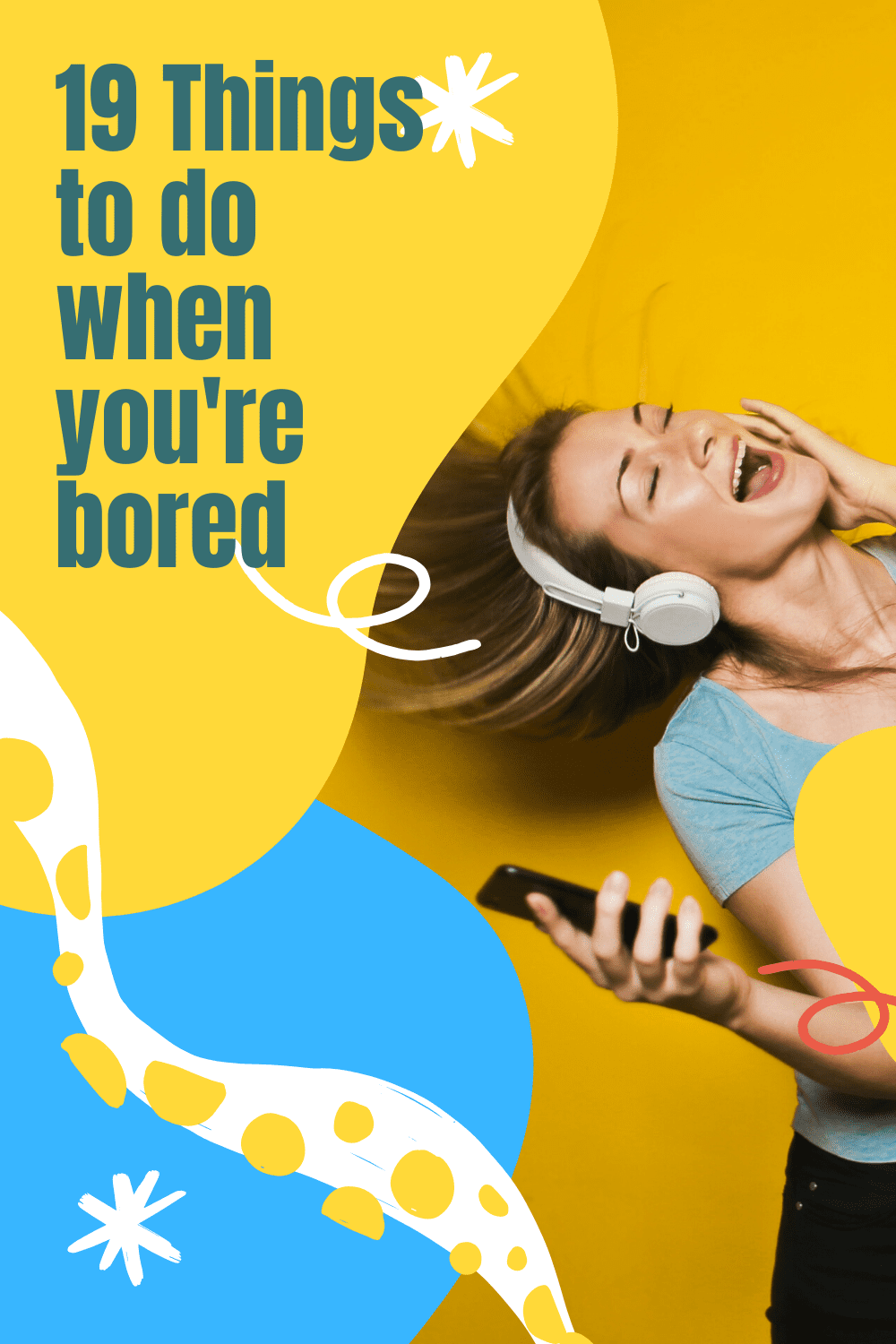 I truly hope this post finds you well and is a helpful reminder that we can still enjoy life and connect with one another.  We're all in this together, and if you need to chat please reach out to us.
xoxo,
Sara