Happy Hour with Dashboard Living
Drag Queens, Hiking Trails & Dollar Corkage Fees
Since inspiring others to "make better memories" and live life to the fullest is our mission, we thought it was high-time we started rounding up our favorite things from the week to share with you in the form of our weekly Happy Hour. 
"I started calling that girl back.  The girl who loved living, the girl who danced instead of walking. The girl who had sunflowers for eyes and fireworks in her soul. I started playing music again_ hoping she would come out, I started looking for beautiful moments to experience, so she would feel safe enough to show herself again, because I knew she was in there.  And she needed my kindness and effort to come to the surface again."

― S.C. Lourie
Letting Go & Trusting The Universe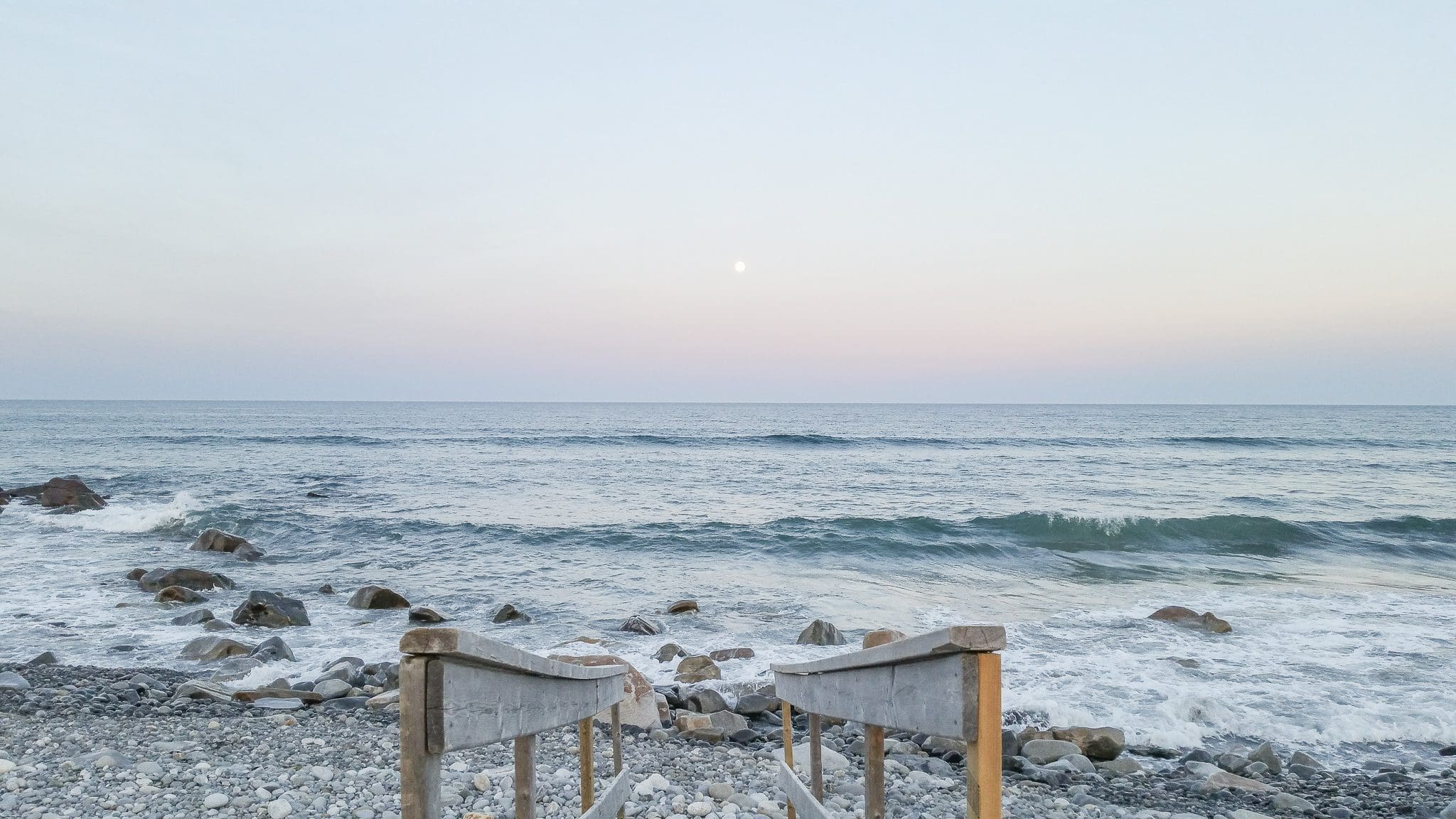 Whenever big things are happening in the world, or even just in the nooks & crannies of our lives we reflect.  I'm headed in for knee surgery this morning (not a "big" thing in the grand scheme but in my life, it it).  I'm nervous about surgery, yes (I always am).  But more than that, I'm anxious about stepping away from my business for a few days and "letting go".  The last few weeks have been a whirlwind, trying to get everything "ready" for my time off.  I've realized that when I come back, I'm going to reorganize my life a bit.  
Too many of us (especially entrepreneurs) never take time off.  Think about it.  When's the last time you actually stepped away from your business.  No checking emails, no answering social media comments, no talking about work.  I can't recall a single day in the past year and half that we've taken "off".  Even today, on surgery day, here I am writing this blog post.  
It's really easy to work all the time, especially when you love what you do.  But it's also OK (and necessary) to rest, pause, and pace yourself.  So if you're someone who needs to hear this today, consider this a gentle reminder to rest, reset, and renew.
OK, let's dive in to this week's favorites:
Happy Hour Cocktail
White Russian
This is a simple cocktail that came about in the 1960's when someone added a splash of cream to their Black Russian.  A Black Russian, in case you don't know, is simply Vodka & Coffee Liqueur (usually Kahlua)
RECIPE:
2 oz Vodka (we used Coldstream Clear Premium Vodka because, hello, #shoplocal )
1 oz Coffee Liqueur (we used Raging Crow)
Splash of heavy cream
Stir with ice for 20-30 seconds. Strain over fresh ice. Enjoy.  If you're looking for more simple cocktails to make at home, click right here friends.
Pro Tip:  I "water" mind down with a little extra almond milk.  You can also add more cream but I find it gets to be a little too heavy so added almond milk one day and it stuck!
Adventures to Inspire Your Weekend
Last week in #100DaysofNovaScotia we featured some of our FAVOURITE NS hikes.  White Point Look-Out in Cape Breton is SO under-rated but worth doing.  It's easy peasy at a cool 2.4km but leads to spectacular look-off's!
I also NEED you to visit Cape Chignecto provincial park if you love hiking, breath-taking views, and sea life (because there are always seals).  Cape Chignecto will always have a special place in my heart.  It's a trail 54km trail system of challenging, but oh-so-rewarding, hiking.  There are lots of options if you're looking for day hikes at Chignecto but for a serious challenge, do Refugee Cove.  It's 24km out and back but it's amazing!
Pro Tip: I've hiked the entire trail system of Chignecto many times so if you have any questions at all, just let me know!  I'm also happy to help you out when it comes to Nova Scotia hiking trails.  
Horse Pasture Brook Falls, in the Wentworth Valley was a new discover for us last week and WOW.  If you follow the directions from AllTrails (like most people do) you'll miss the best part.  Here's what to do instead.  Go a few hundred meters further to Little Ville Drive. Park at the very end of the road (careful not to block driveways) and head into the trail from there.  You'll veer left quickly to cross a small suspension bridge and trail will take you along clusters of waterfalls.  It was AMAZING.  Check out the video we made of the falls here.
Food & Booze We're Loving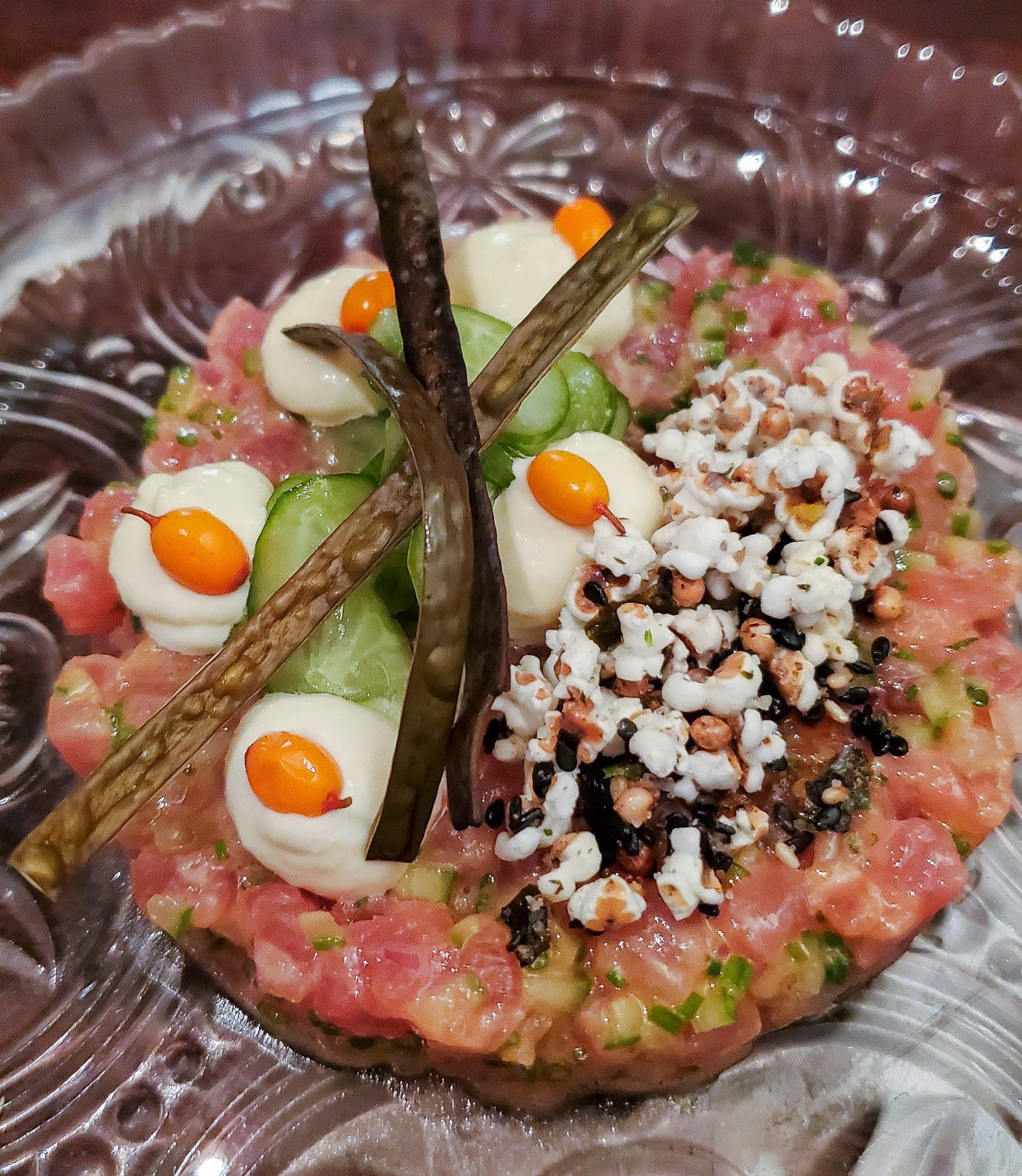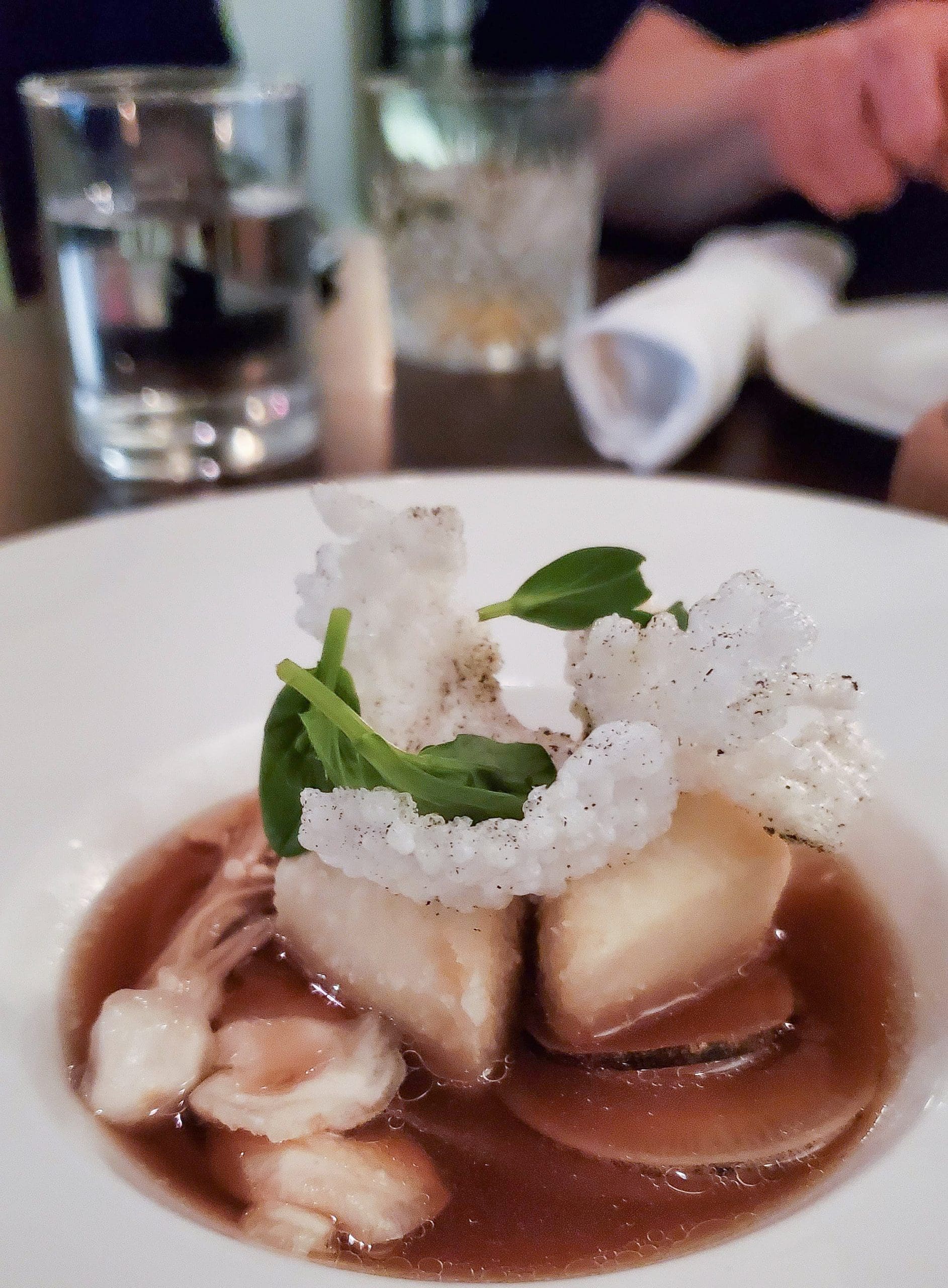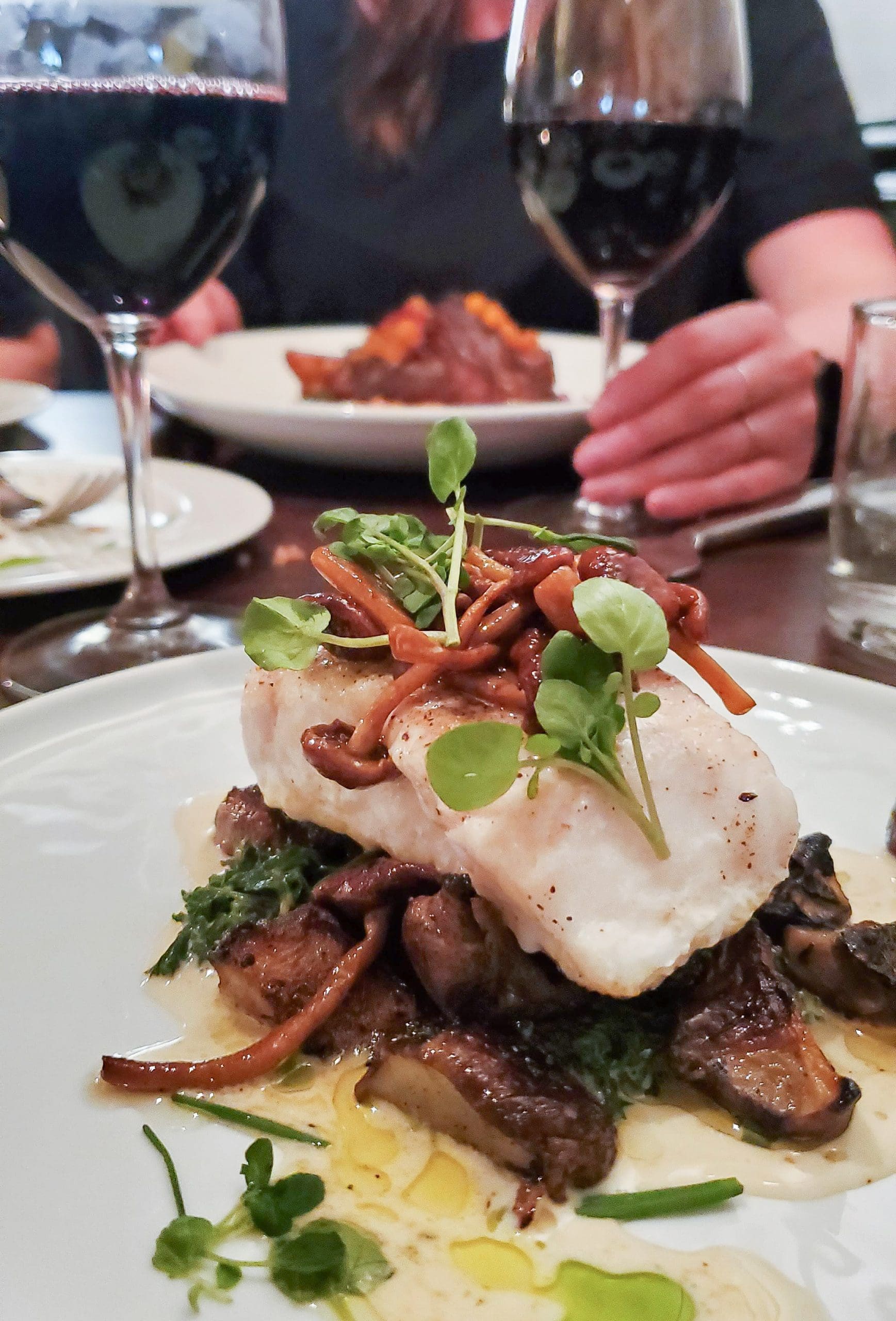 I ate at Hopscotch Dinner Club this week with some girl friends and it was phenomenal, again.  Chef Stephanie Ogilvie (top Chef Canada season 8 runner up) is a wizard in the kitchen.  Truly.  First, the tuna tartare was the best I've had in Halifax yet.  Now I'm not saying I've tried them all (yet) but I've got to be getting close.  In fact, two of my girl friends swore they hated tartare until they tried Stephanie's.  
This week we're sipping on Chill Street's newest beverage, Oh La La.  It's a raspberry sparkling rose and it's delightful.  It's a wine-cider spritzer and we're loving how light and refreshing it is.
Rapid Fire Favorites & Finds
We're watching RuPaul's Drag Race on Netflix (at an alarming pace).  It just makes us happy.  We're also listening to RuPaul's songs on Spotify (listen here)
I started a new book this week, From The Ashes.  My mom regifted this one to me (we always share books) and it's been a really great read from the beginning.  It's an award-winning memoir about overcoming trauma, prejudice, and addiction by a Metis-Cree author as he struggles to find his way back to his Indigenous roots.
Since it's earth day, I'm sticking with my theme of giving you some of our favourite sustainable products.  We know plastic is a problem, right?  May I climb up on my soapbox for a moment?  Listen, we're certainly not perfect but we do believe STRONGLY in protecting our planet and it will take every one of us.  There are all kinds of simple things we can do to reduce plastic waste.  These bamboo utensil sets are fabulous (and fun)!  You can carry them with you and decline the plastic cutlery when it's offered.
This will be weird, but I get asked all the time what blush I use.  Get ready…and don't laugh.  I use Covergirl LIPSTICK (this exact one).  It was an accident once.  This product was sent to me and I honestly thought it was cream blush (I know, that's ridiculous) but it's actually the PERFECT color for cheeks!  I've been using it ever since.  You're welcome.
Fabulous Finds
This week we discovered $1 corkage fees at the Brooklyn Warehouse.  Let me repeat myself… ONE DOLLAR CORKAGE fees on Wednesday's at the Brooklyn Warehouse.  We happened to be there having dinner and noticed that every table had their own wine.  If you need us on Wednesday's, you know where to find us.
Love Notes to Leave You With
When we released the first issue of Happy Hour last week, we had no idea what to expect.  We were blown away by the response!  Apparently, y'all love it!  As always, nothing here is sponsored.  These are all things we're loving at the moment and want to share with you.
Truth, I started writing this yesterday and ambitiously thought I'd be able to finish after surgery.  I didn't.  #sorryboutit Today, as I'm finishing they've just made the announcement that Nova Scotia is effectively back in lock-down.  So, as I leave you today and reminder to be kind to yourself, be kind to each other, and remember that we're all in this together.
This time last year, I wrote this during our first lock-down.  You might find it helpful this week, more than ever as you navigate these next 4 weeks.
Much love,
Sara
Let's do something different in the happy hour comments today, in light of today's announcement.  Leave an uplifting thought, quote, or love note to your fellow readers.  Love you all.