HERE'S A BIG FAT SECRET for those of you who are thinking, "Wait!  I'm not fit!  I can't go on a hike!"  Are you ready?  Hiking is just walking…in the woods.  Tadaa!!!!!
Aside from being a super simple microadventure that virtually anyone can do, hiking is an amazing way to shake off a hectic workweek, travel the world (if that's what you're into), hit the reset button and it's great for your health (mental and physical).
Still need convincing?  Here are our top 7 reasons to get your butt into the woods.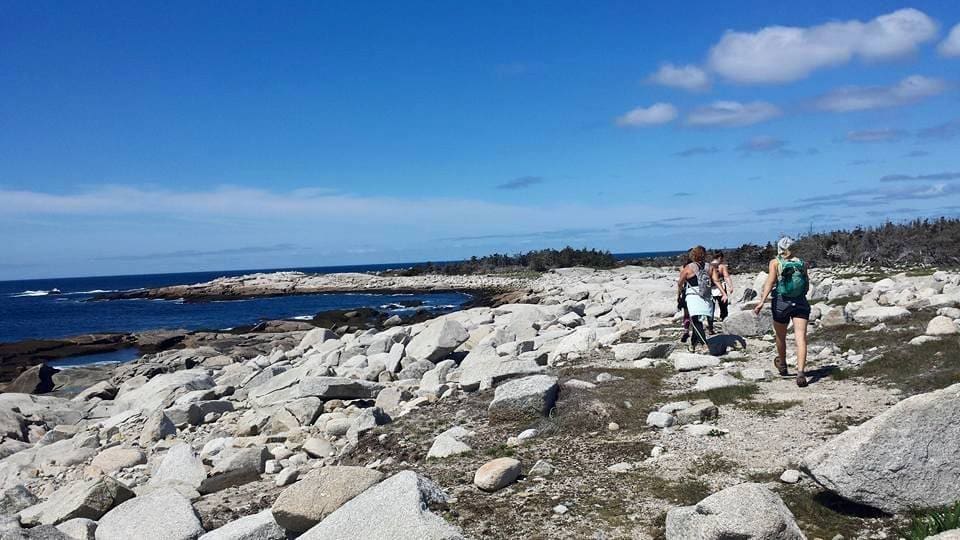 1.Hiking Makes You Happy
We've been hiking for 12 years now (don't do the math please) and I can say, with very few exceptions, people leave the hike feeling happier than when they started.  I've found it takes a special kind of grouch to maintain a negative outlook after you've immersed yourself in nature for an extended period of time.
"Want to know what our favourite Nova Scotia hikes are?  I put them together for you here."
From a clinical standpoint, hiking in the woods has shown to improve mood, alleviate stress and perceived stressors, and ward off depression according to a study cited in the LA times.

2.Hiking Helps You Solve Problems
We've always said, we can solve the worlds problems on the trails.  If I have a problem I'm dealing with, I always make a point to announce it at the beginning of a hike with our hiking club and far more often than not, by the end of the hike the problem is solved.
And the cool part is, this theory of ours isn't just  theory.  According to a 2012 study, cited by the Huffington post, "Spending time outdoors increases attention spans and creative problem-solving skills by as much as 50 percent."

3. Hiking Makes You Accidentally Fit
As a former fitness expert I can tell you that any exercise you don't enjoy doing will only lead to burn out and failure to reach your goals.  Hiking (especially when done with friends), is an amazing low-impact cardio option that not only strengthens your legs & lungs but, if done at a brisk pace, can burn up to 600 calories an hour… all while enjoying yourself and having fun!

4.  Hiking Challenges You to Grow
Anytime you do something physically demanding – and particularly when you tackle a physical challenge that makes you slightly uncomfortable – you learn something about yourself.  Succeeding at anything in life requires a certain level of willingness to do something that scares you and/or a willingness to get uncomfortable.
While you may not see the parallels with hiking, go climb a mountain that scares the pants off you – then come back and let's chat.
5.  Hiking is an Escape to a Magical World
The modern world is full of distraction and chaos but when you head into the woods, you never know what wonders you'll find.  What may look like a hum drum trail from the highway might contain a gully of vibrant ferns or wildflowers, or a rocky outcrop that is home to a set of rapids or a majestic waterfall in the middle of the woods.
When you seize those opportunities you can embrace and experience things that you might not otherwise see, hear, smell or touch if you stayed at home.
6. Hiking Gives You Perspective
The day to day problems that sometimes infest our minds never seem quite as big when you're staring up at a rock face or looking over a cliff into the vast, wide ocean.  So often we are consumed by these little, nagging worries but when you step out of your daily life and into nature it's so much easier to think with a clear head and find the solutions you were looking for.
7.  Hiking Connects You With Your People
One of the most valuable things you can cultivate in your life is a "tribe" of people who are in your corner no matter what.  One of the greatest ways to nurture those relationships, in my opinion, is to play together.  Hiking is an amazing relationship builder and the deepest bonds I have with other humans, have been cultivated on the trails.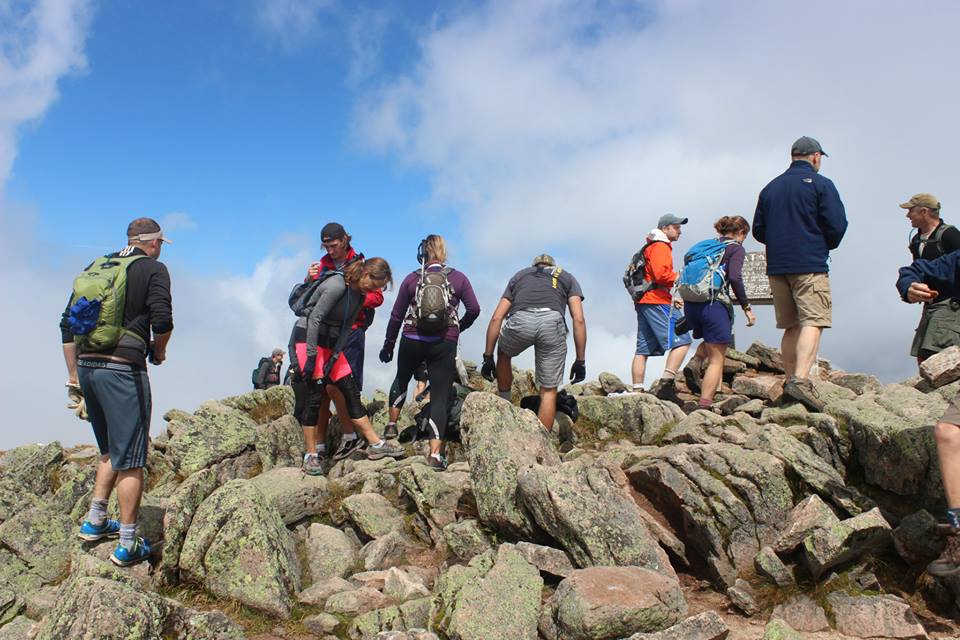 All the lessons, experiences and joys we've experienced hiking the trails of Nova Scotia and beyond are too numerous to list here but I sincerely hope this inspires YOU to grab your people and hit the trails.
Happy hiking!
Don't forget to grab this free PDF download we put together for you:  "Our Top 9 Nova Scotia Hiking Trails". Now, you might recognize some of these trails but I bet there are a couple you haven't heard of! 
What's your favourite hiking trail?  Leave us a comment below and let us know so we can expand our list!