May long weekend is upon us and that marks the start of summer day trip season.  Everyone is packing the car and planning their trips to see the top tourist attractions far and wide but we're setting out with a different goal.
We're out to find the hidden gems of the East Coast and we're starting right here at home because let's face it…our backyard is spectacular.
If you're made the trip to Advocate Harbour you already know that to call the drive stunning is an injustice.  As you wind along the country roads along the mighty Bay of Fundy you'll find yourself in awe of the beautiful farms, quaint towns and increasingly frequent fishing wharfs lined with traditional boats.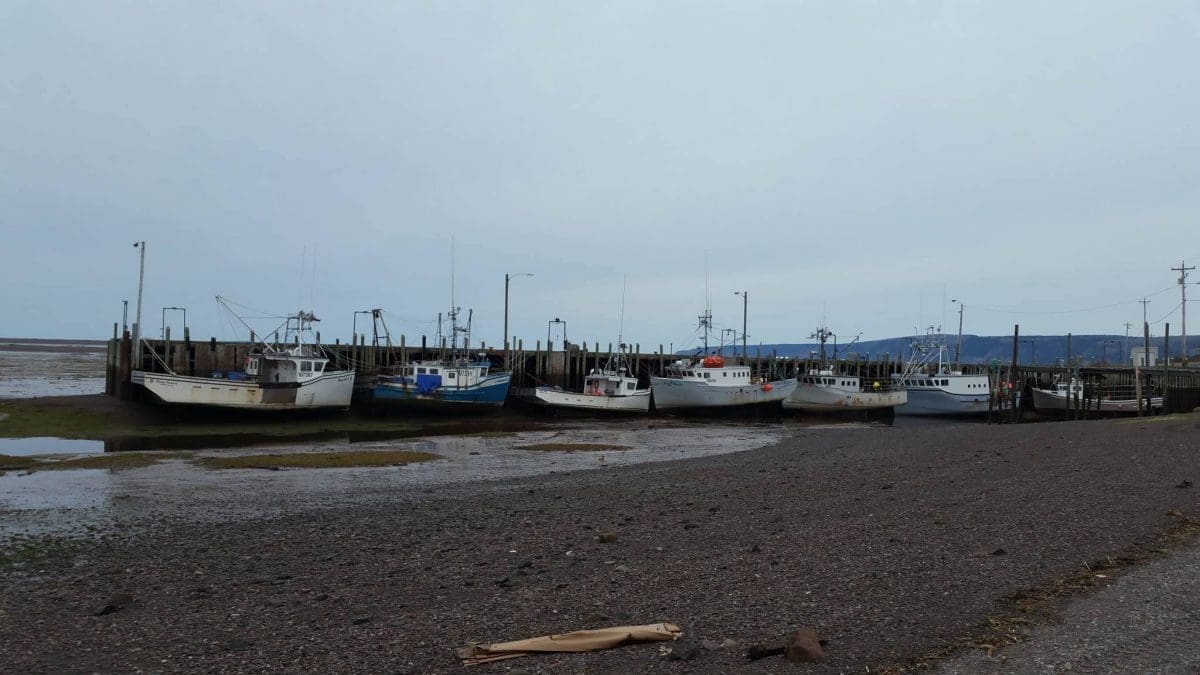 The #1 place to stop for the essentials before you head into the Chignecto Provincial Park lands is the Advocate Country Store RiteStop.  This 'Ma & Pop shop isn't just a great place to fill up on gas, have a bathroom break and perhaps stock up on some adult beverages but the owners Michael and Sarah Berry are more than happy to make itinerary suggestions and cook you a nice big breakfast (bonus: it's only $7) before you start your big day!
45º20'22"N, 64 º47'11"W (Advocate Country Store RiteStop)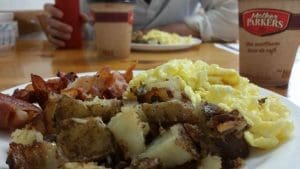 It's also home to the Bay of Fundy's largest lobster trap, which of course we couldn't resist!
Most tourists will then head into Cape Chignecto Provincial Park (and for good reason because it's amazing) but having hiked these trails for years we know a secret…a hidden gem that's just a few more kilometers down the road.  So our suggestion is to bypass the road to Cape Chignecto, head towards Apple River (and then West Apple River) and follow the signs to Eatonville Day Use Area.
Our first stop was Spicer's Cove and what a scene it was!
45 º26'0"N, 64 º53'30"W (Spicer's Cove)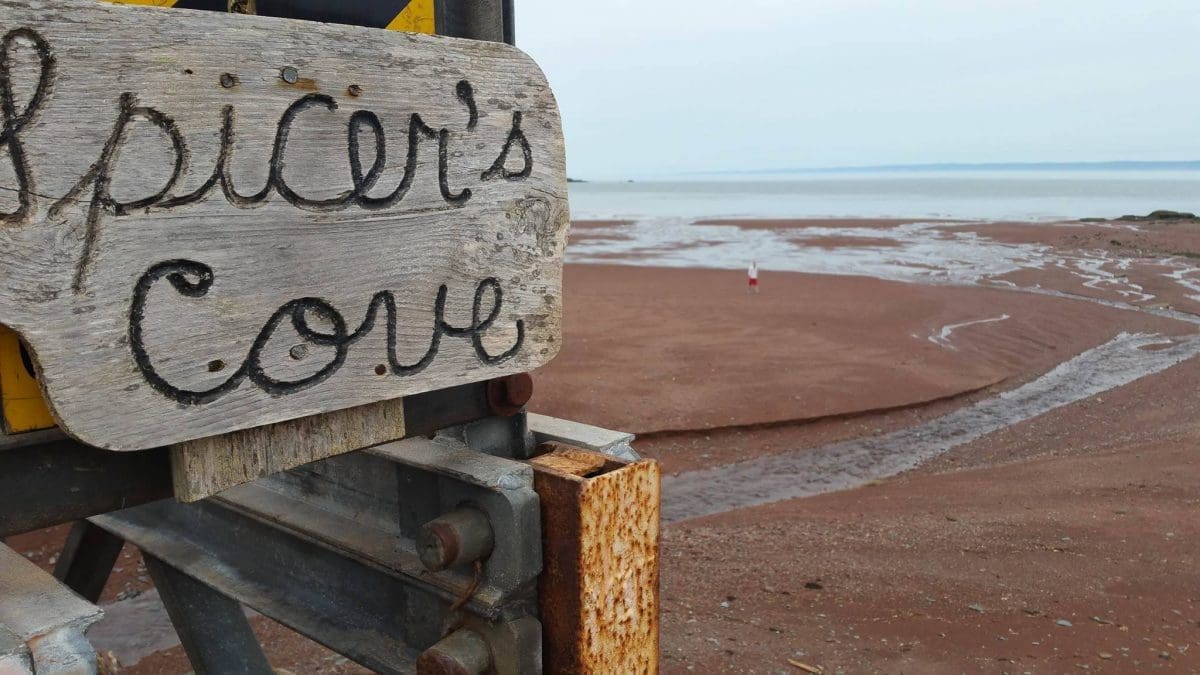 Sadly, the Eatonville interpretation center closed several years ago but happily, that means getting into that area of the park was free!  So, this leg of our adventure…$0.
45 º25'21″N, 64 º54'43″W (Eatonville day-use Park)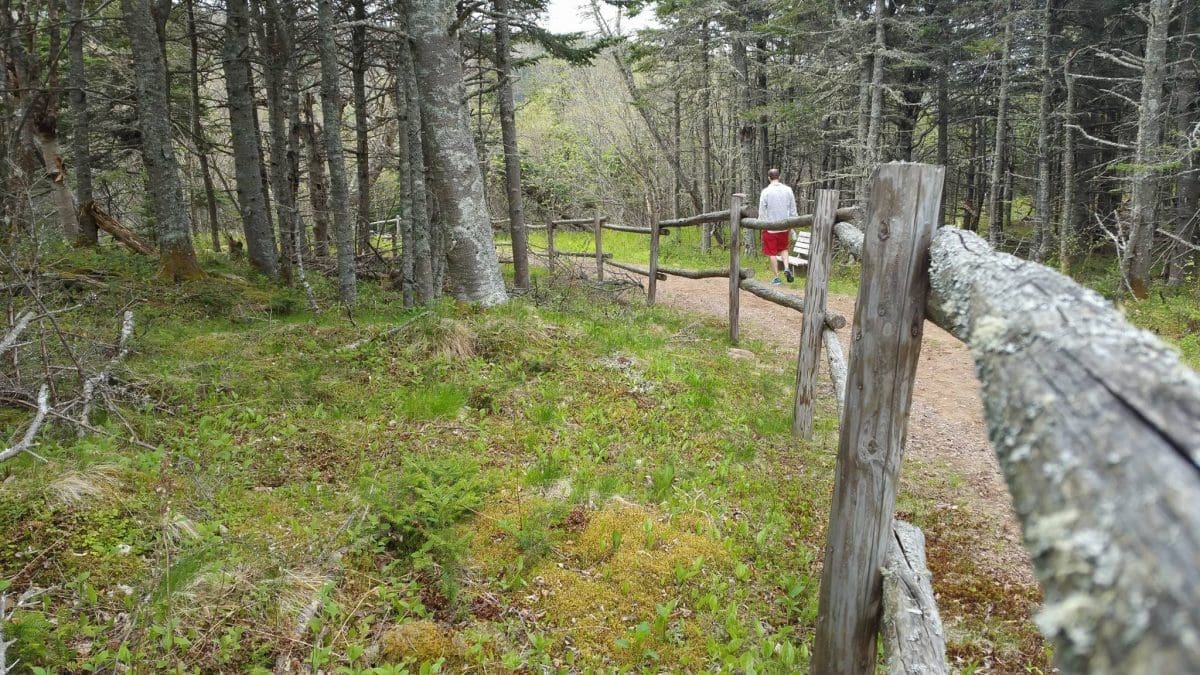 The Eatonville trail system is a series of loops totally little more than 5km making it suitable for most people and features breath taking views of the Three Sisters (sea stacks), a raised beach at Squally Point, and the Eatonville Harbour that over a century ago was a bustling ship building site.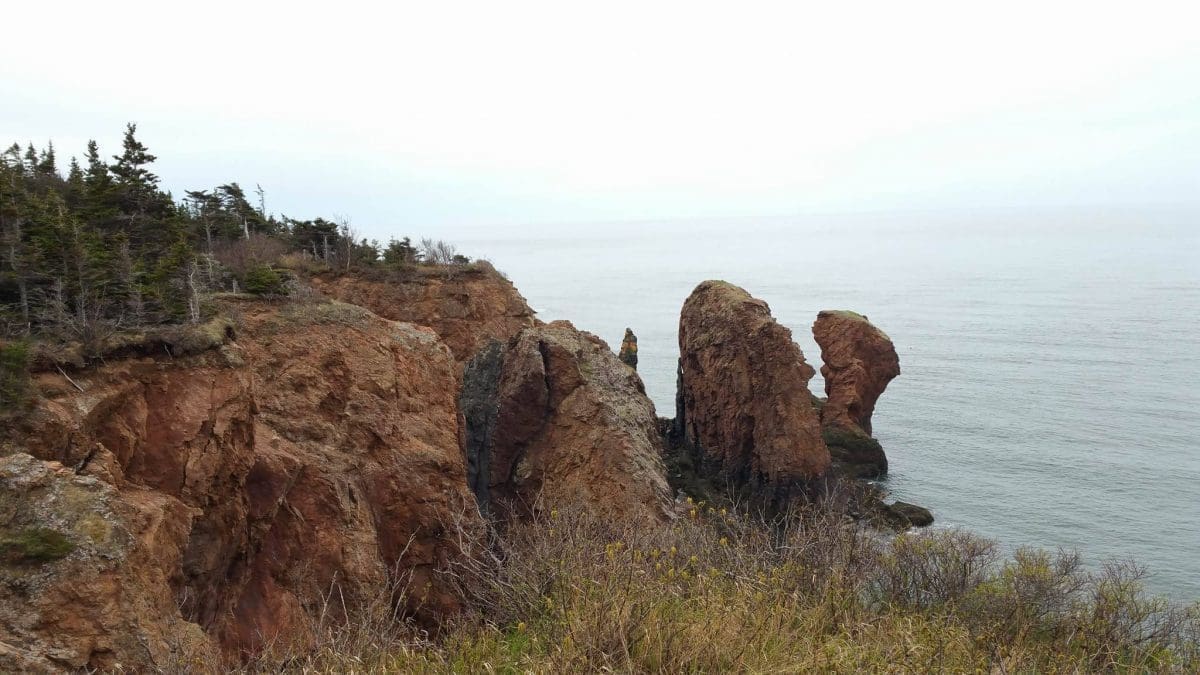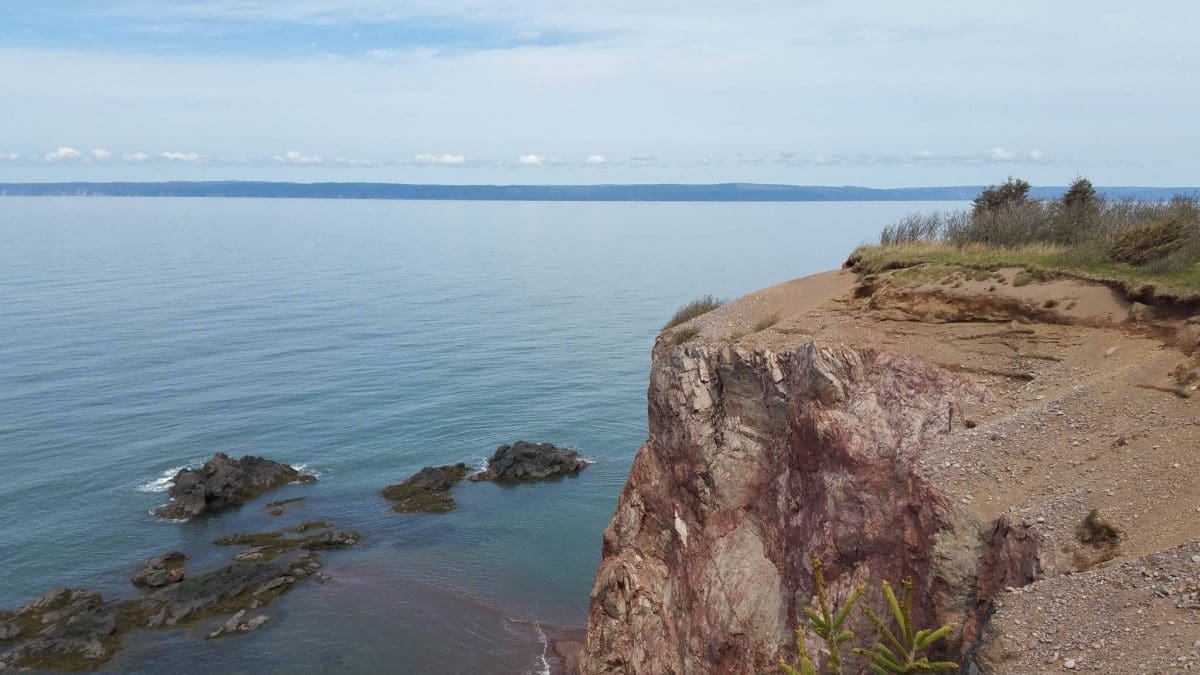 We then made our way back to Advocate Harbour for lunch at the Wild Caraway Restaurant and Café which, if you're familiar with the area, needs no introduction.  This quaint and eclectic stop for travelers and locals alike features gorgeous views of the Bay of Fundy, fresh flowers on each table and a homey feel that leaves you feeling warm and welcomed…and the food…oh, the food!  It's worth it's own blog so you can read our full review here.
This leg of our trip – just $24 for the two of us.
45 º20'2″N, 64 º46'42″W (Wild Caraway)
The next stop was the Cape D'or Lighthouse where we enjoyed a steep climb down to the rocky cliff's but it was well worth the effort because they views were incredible and we had the opportunity to chat with lighthouse keeper, owner, chef and all around cool dude Darcy who happily told us all about life at the light house – including the fact that you can stay there overnight which we fully intend on doing later this year.
45 º17'34″N, 65 º46'23″W (Cape D'or)
Finally we set off for home but not before we stopped in (on Darcy's suggestion) to the Age of Sail museum where we were welcomed by Curator Oralee OByre and given a private tour and full lesson of the rich ship building history of the area.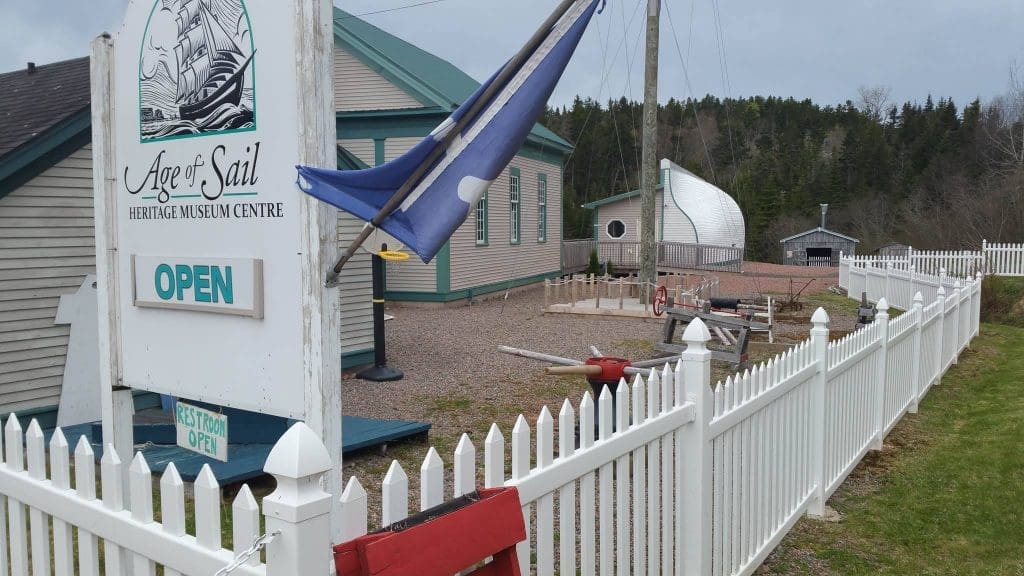 Overlooking the tidal Greville River, this is most certainly a hidden gem and worth a visit.  They also boast an onsite café and scenic boardwalk along the river.
Total Trip Budget: $38 for 2
If this is any indication of what's to come for us (as our first official trip as Dashboard Living) all we can say is wow.  We're totally stoked!  Beyond the beautiful scenery and rich history of our province, what really stood out to us was the warmth of the people we had the privilege to meet and chat with.
Until next time…