St. John's wasn't new to either of us but it still made the very top of our Canadian tour list for good reason.  Settled by the British in the 1600's, the capital of Newfoundland and Labrador is known for it's historical landmarks like Signal Hill and Cape Spear (both impressive enough to warrant a visit) but we wanted to showcase the hidden gems this city has to offer.  With it's busy nightlife, quaint villages and breath taking landscapes it didn't disappoint!  This this guide was born: How to spend 48 hours in St. John's.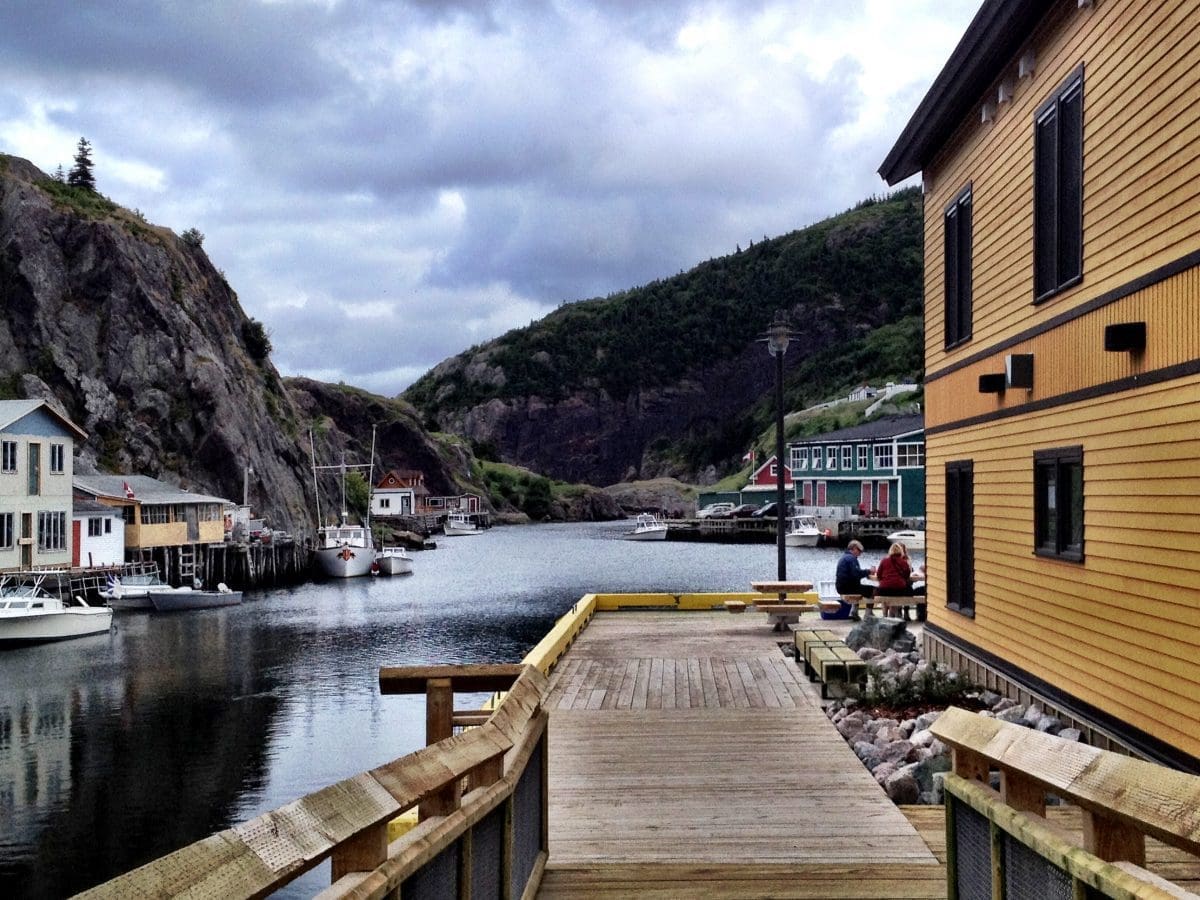 FRIDAY NIGHT CHECK IN: St. John's First Micro Apartment, Summer Street.
Since the aim of this trip was to explore "the other side of St. John's" we also decided to go the non-traditional accommodation route and so we booked a micro apartment through airB&B.  This was a first for us and while we had no idea what to expect we were pleasantly surprised at our cozy little apartment.
After a quick trip downtown for a beer at Christian's (the local hot spot for getting Screeched in if you're a first timer) and a pit stop for a poutine on the way home we crashed for our first sleep in our micro.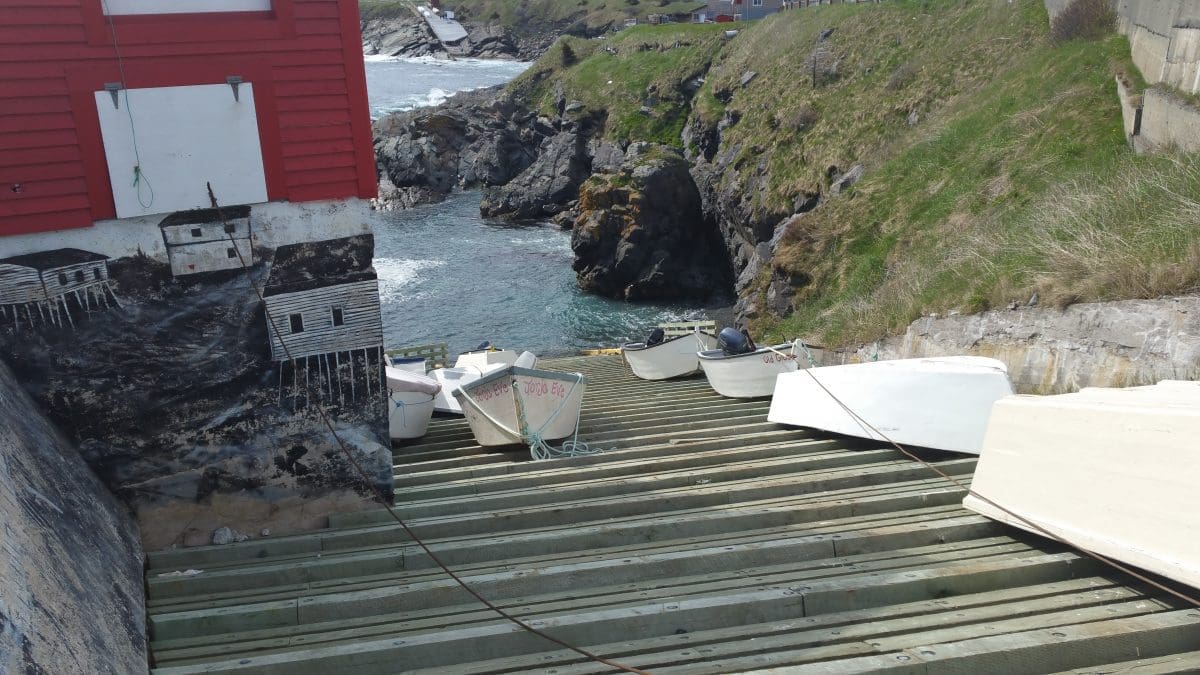 SATURDAY AM: Pooch Cove, Stiles Cove, Flat Rock & Middle Cove Beach
If quaint villages, secret coves and hidden beaches (with iceburgs) are your thing.  You'll want to follow our footsteps today.  We started the day early knowing we had a lot to pack in and headed north from St. John's on highway 20 towards our first destination, Pooch Cove.
What a perfect start!  Not only was this magical little village stunning, it also allowed us a very first iceburg sighting along with stunning vistas a views as we traveled along the winding roads.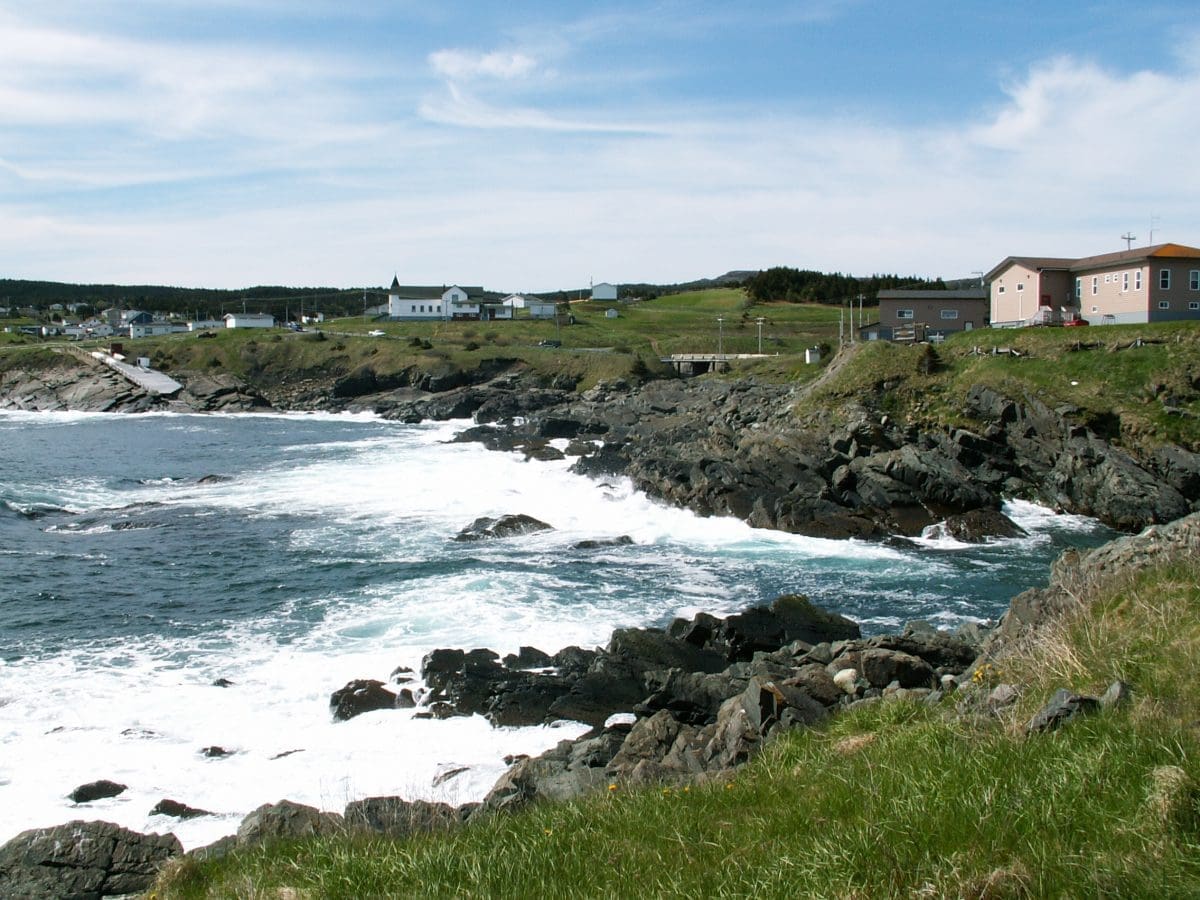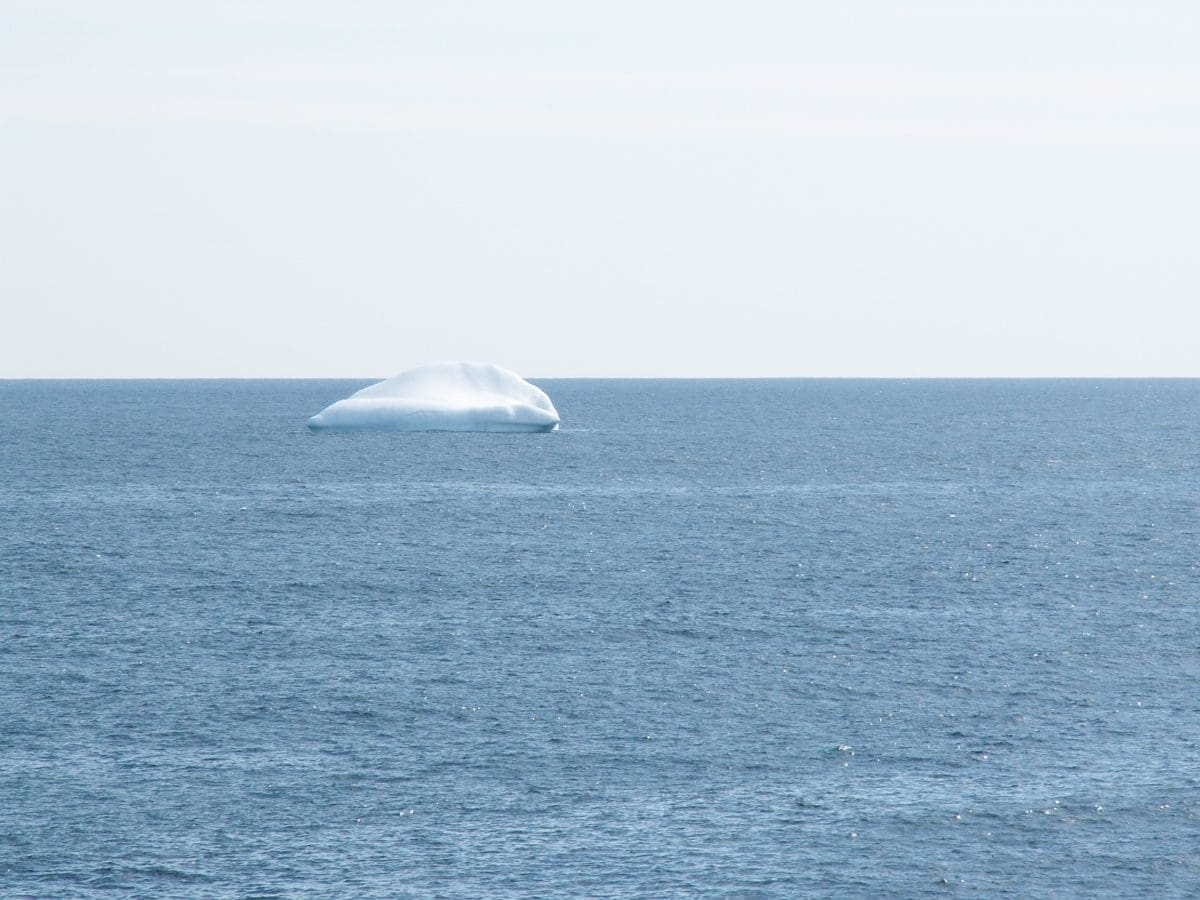 As you know by now, we love walking & hiking at every possible opportunity so naturally, the next stop was at an unassuming little parking lot in the middle of nowhere.  Brent assured me we were going on a "nice little hike in the woods" and I had my doubts as we scooted along the trail until I rounded the corner about 15 minutes back and saw this cove!
In all my years hiking, I've never seen anything as surprising as this hidden gem.  With the turquoise waters, rushing waterfall and exposed sea caves this truly took my breath away – Brent:1, Sara:0.  Since arriving home we've asked everyone if they've ever heard of this trail and to date, no one has which puts Stiles (Sile's) Cove right at the top of your new "Must Do" list closely followed by Middle Cove Beach.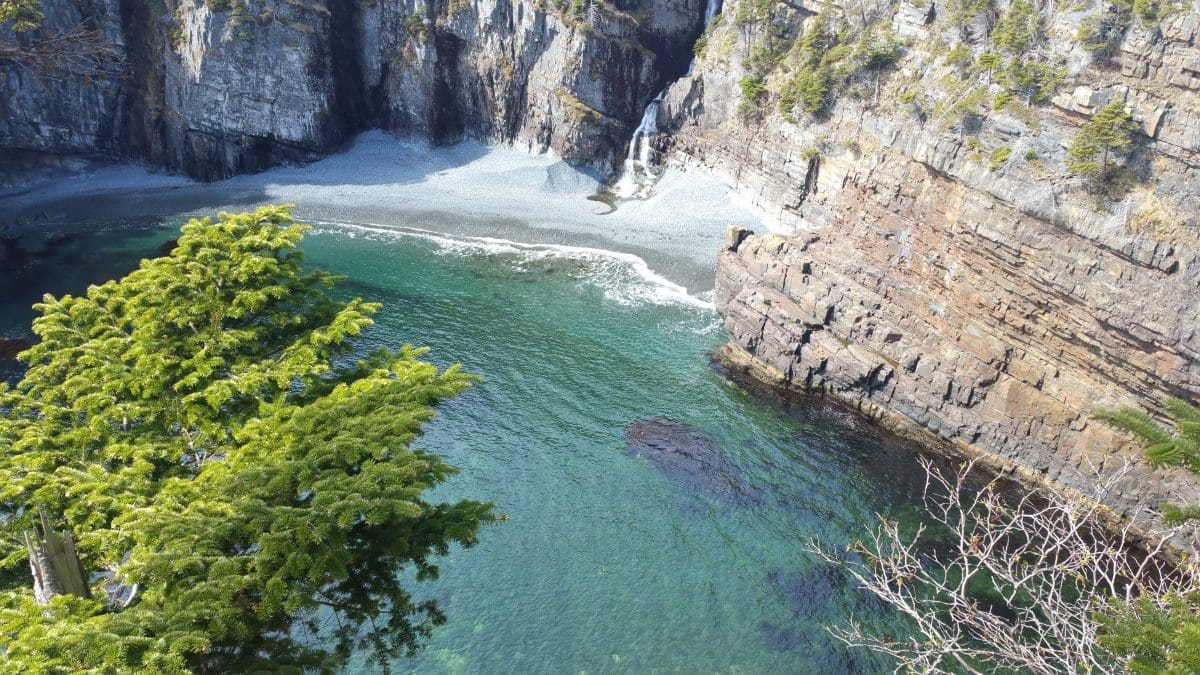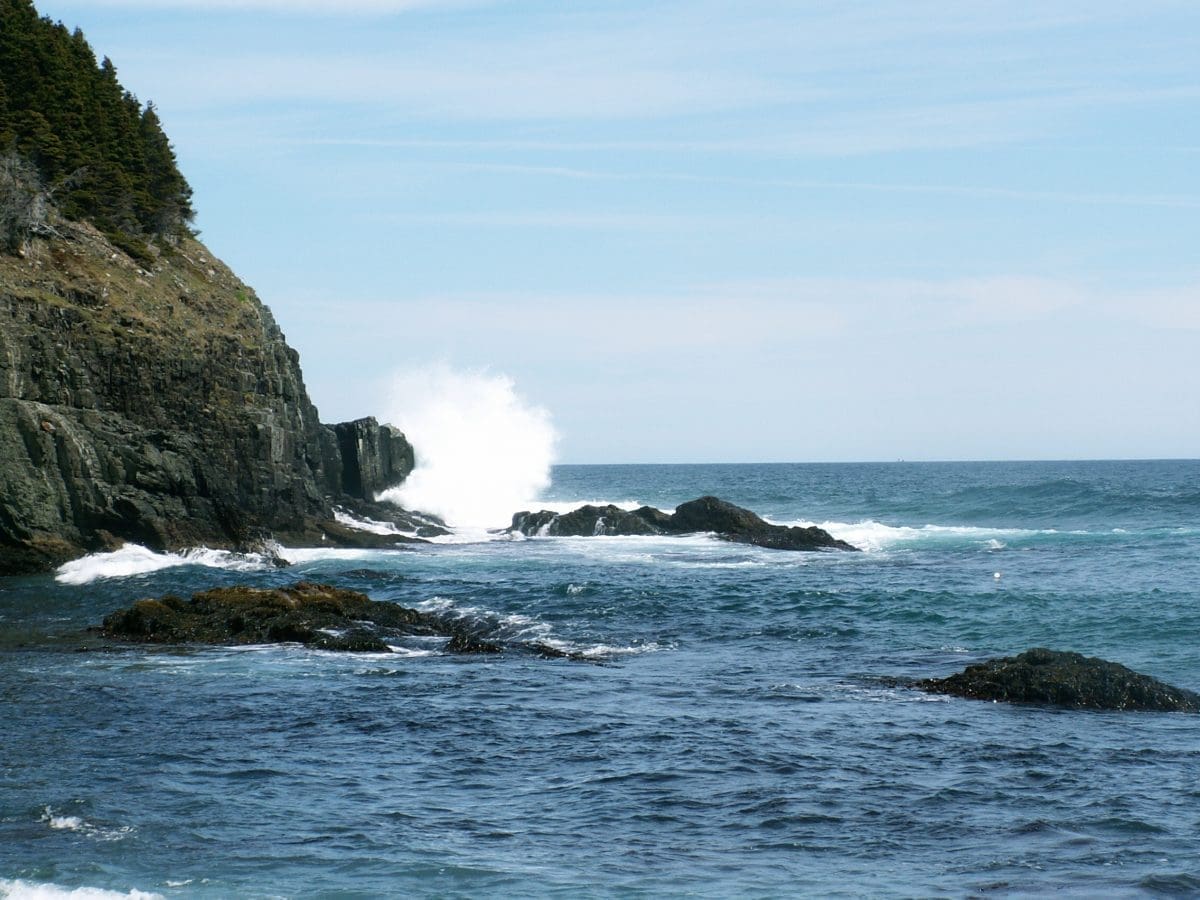 Admittedly, Quidi Vidi Brewery isn't a hidden gem at all but we couldn't resist taking advantage of this picturesque fishing village and a tour of the famous Brewery.  After our day of touring we were lucky enough to enjoy dinner at Piatta with some of Brent's old friends and then called it a night.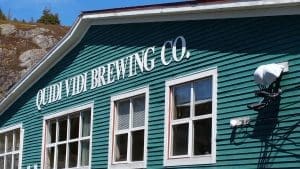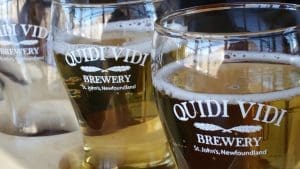 SUNDAY: Irish Loop, Wine Vaults & Pub Crawlin'
The Irish Loop is a must-do if you love laid back living and stunning scenery.  We spent the morning making this trip, stopping along the way for a short hike to the suspension bridge at Lamanch, lunch at the Riverside restaurant where Sara had her first Moose burger, and then back to St. John's to visit the Nuemann Wine Vaults – noted as the oldest building in Newfoundland.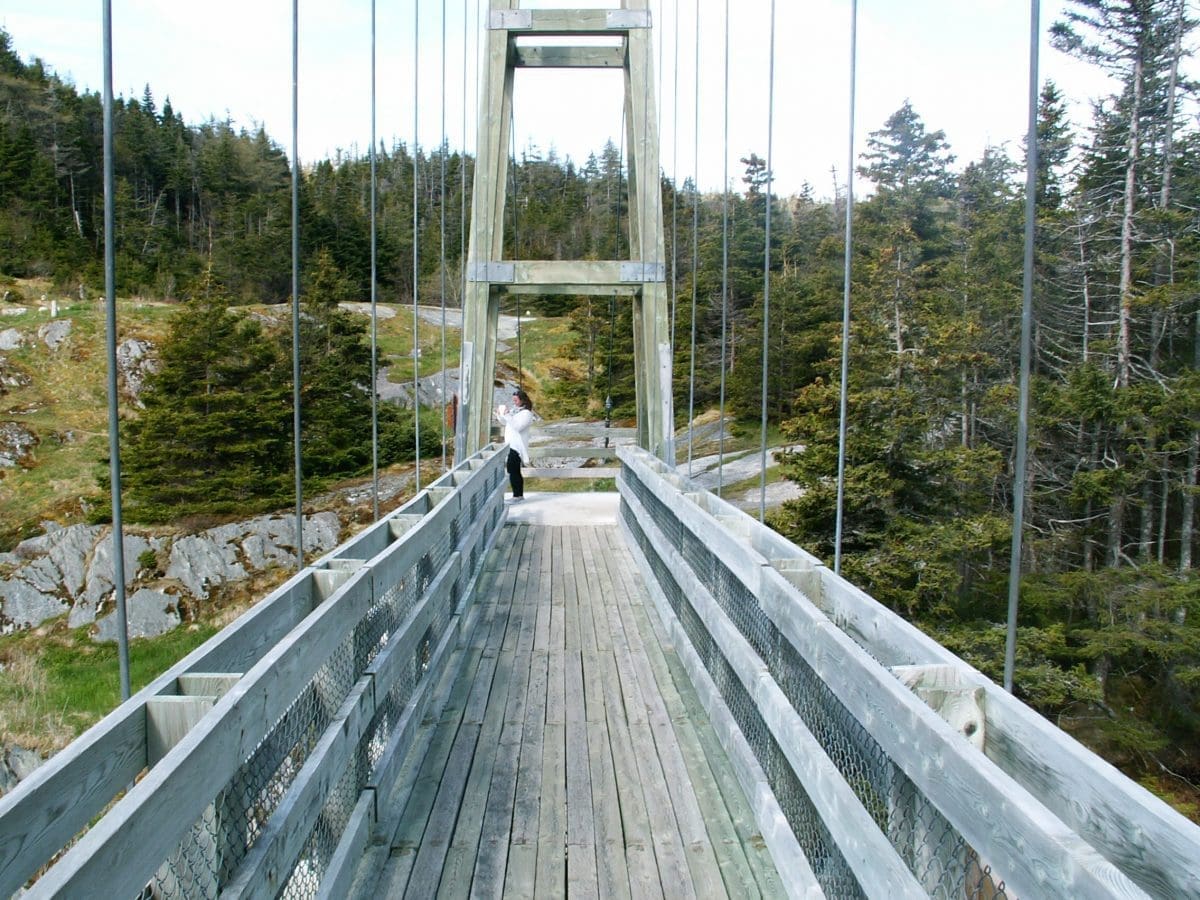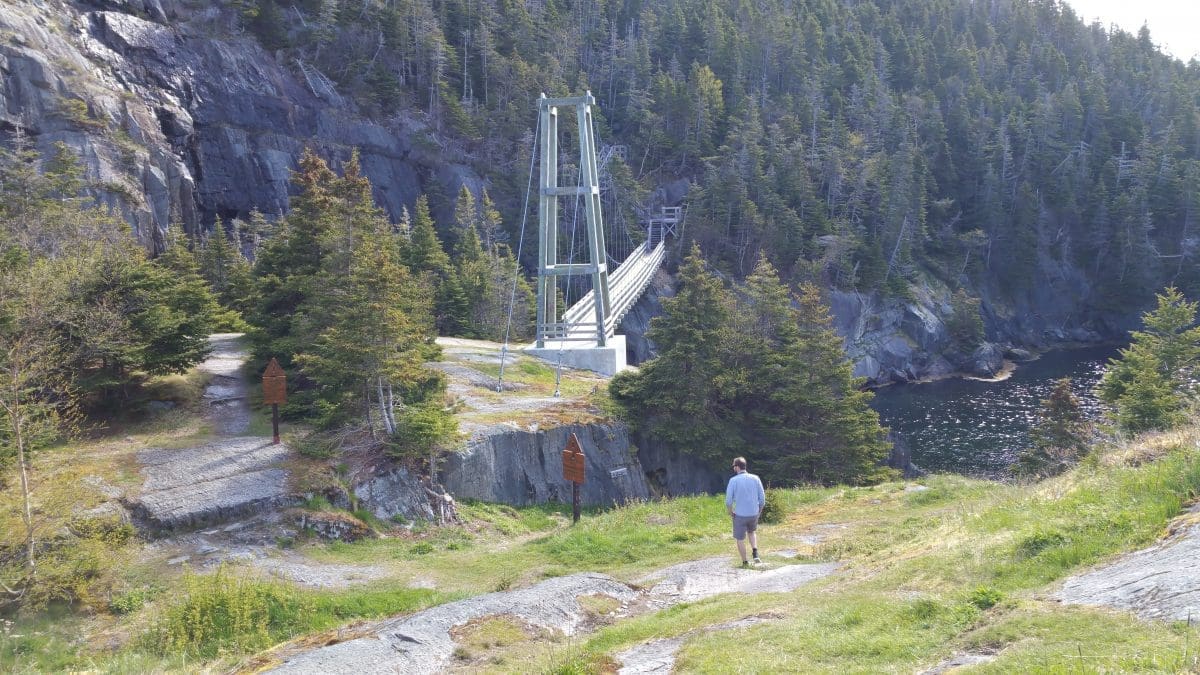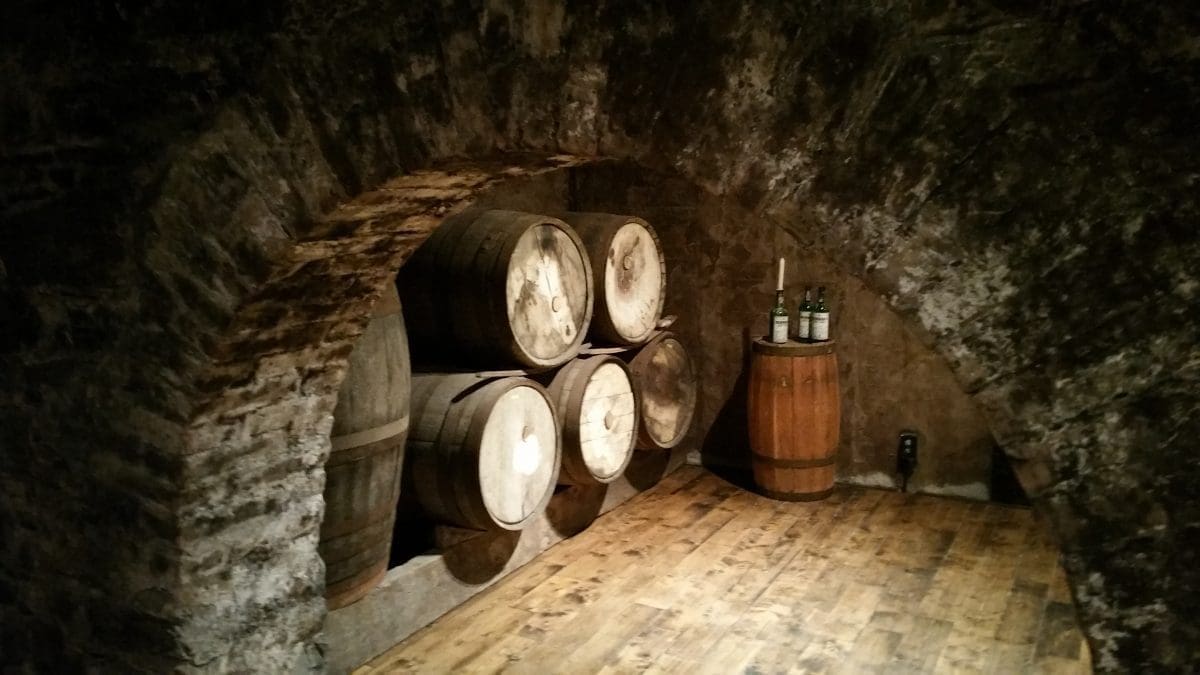 To appease the craft beer lovers in us both, we finished our trip with a good old fashioned pub crawl through St. John's including dinner at our favorite eatery, YellowBelly Brewery, before heading back home to Nova Scotia.