From the moment you arrive to the woodpile wall bordering the expansive garden, the uniqueness of the Wild Caraway Restaurant & Cafe is apparent.  Located in Advocate Harbour, Nova Scotia overlooking the beautiful Bay of Fundy and pilled high with charm, this family run restaurant should be on your culinary "must do" list…and near the top if you ask us!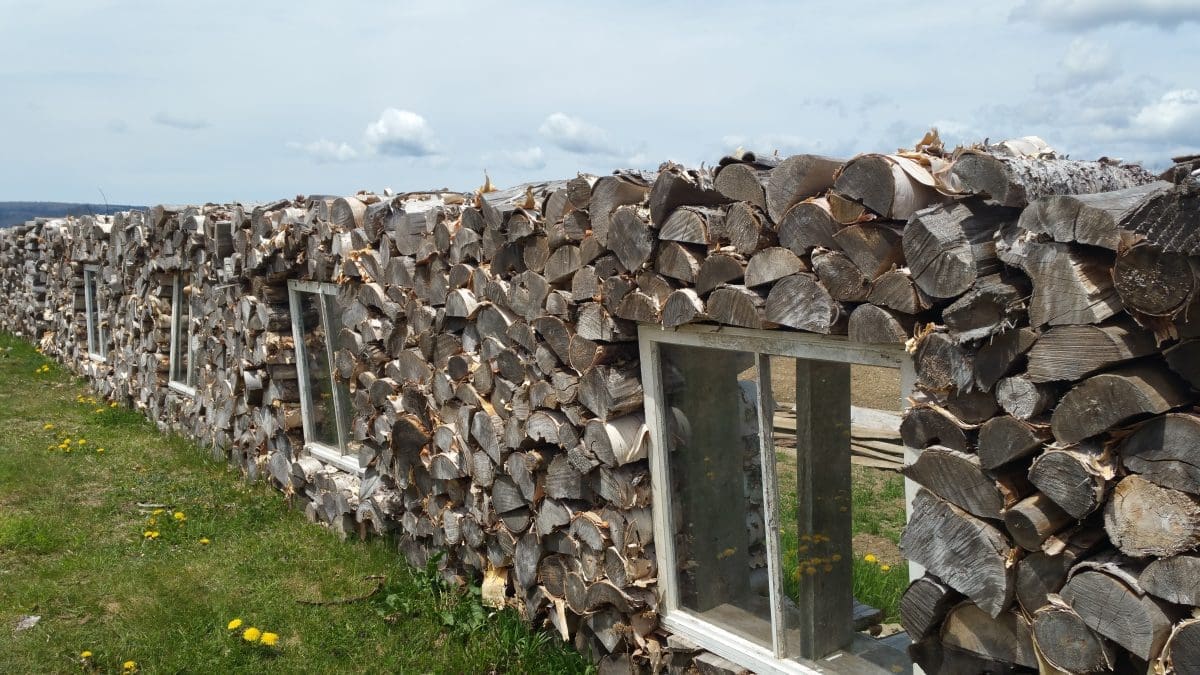 From stunning views of the Bay of Fundy to water in served in wine bottles and fresh flowers on each table the Wild Caraway is eclectic and quaint with just the right amount of country charm.  Each meal begins with a warm welcome complete with caraway rolls and warm butter (and let's be honest, when a restaurant serves anything other than real butter it's an immediate 10 points off from me).  Rest assured, that won't happen here!  It was real butter and fresh rolls that were nothing short of perfection.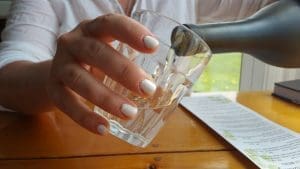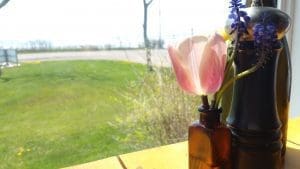 It didn't take us long perusing the menu to find two of our very favorite maritime dishes so it was an easy decision.  I (Sara) went with seafood chowder and the culinary team didn't let me down.  It was amazing – buttery, hot & full of seafood.  You'll hear me talk about chowder often as it's my very favorite maritime meal but you'll rarely hear me say this…
This is the best seafood chowder I've tasted, to date – and I don't give that compliment away lightly.  It was perfection.
Brent ordered the fish cakes, which were equally impressive and paired with homemade pickles and BBQ baked beans.  The use fresh herbs and unique preparation of the cakes is what set them apart for us from your typical maritime fish cakes (no easy feat since we are known for our seafood on the East coast).
We made the mistake of not arriving hungry enough to muscle down dessert but we watched them march by to the tables around us and vowed to come back soon and sample the menu.
After our meal, despite the busy afternoon crowd, owner Sarah Griebel (she and her partner Andrew Aitken own and run the Wild Caraway together) stopped by our table to see how our meal was.  I have to say, this is a stand apart characteristic of any restaurant for me.  When the owner or chef takes the time to connect with patrons it clearly demonstrates the pride they have in what they're doing – and what's not to be proud of here!
Sarah sat with us while we picked her brain about where they got their start, how they got the name (wild caraway grows all over the area in abundance), and what the young couple's dream is for the restaurant.  Her reply to me was, "I don't want to sound cheesy but we just want people to have a delicious and welcoming experience".
Well Sarah, that doesn't sound cheesy at all – it sounds like a brilliantly accurate account of our experience!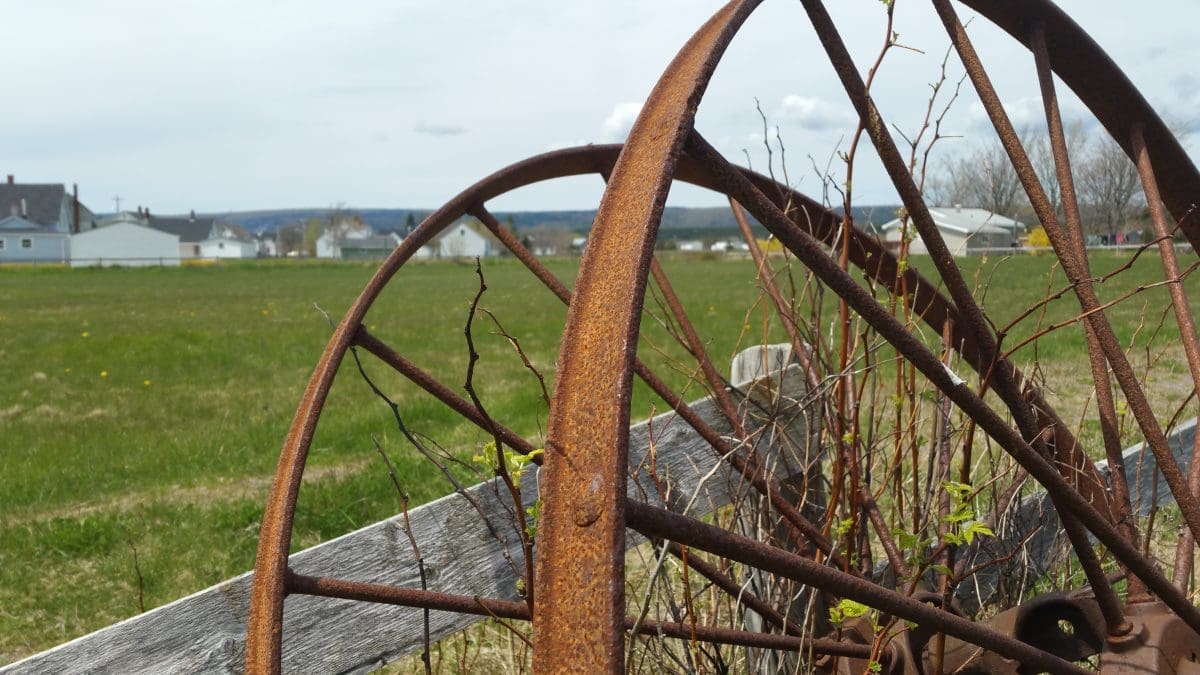 If that's not enough to entice you to make the trip to Advocate Harbour, here are a few more things you should know about the Wild Caraway Restaurant & Cafe.
They feature a rotating dinner menu with new dishes on a regular basis to showcase the talents of the culinary team and the tastes of the locally sourced foods they utilize (many of which are grown in their own expansive garden in the back yard).  The restaurant is a converted century-home with rooms for rent upstairs should you wish to extend your stay.
If you're looking for menu recommendations, I believe you could close your eyes and simply point but they tell me they are known for their lobster rolls and caesar salad (along with the seafood chowder of course which remains a constant on the lunch menu).  
As our first official restaurant review on the blog you may be thinking to yourself, "my goodness – these two are doing nothing but gush about this restaurant" but let me assure you – there was nothing to fault at the Wild Caraway Restuarant.  You don't have to take my word for you, go and see for yourself!
If you have a maritime restaurant you'd like us to review, or have anything to add to this one, leave us a comment!

Looking for more to do while visiting Advocate Harbour – check out our day

trip itinerary suggestions here.