11 Things To Do in Shelburne Nova Scotia
What?  Never heard of it?  Well, my friends, have I got a secret for you!  Shelburne is a small coastal town in Southwest Nova Scotia, just 2.5 hours from Halifax.  With it's rich loyalist heritage, beautiful historic waterfront, and spectacular beaches this little local secret is the perfect spot for a getaway.  One of our greatest joys as Dashboard Living is discovering, exploring, and sharing the lesser-known travel destinations with you.  So, if you're looking for reasons to visit Shelburne, you're in the right place.  Here are 11 things to do in Shelburne Nova Scotia.
Eat at Charlotte Lane Cafe
13 Charlotte Lane, Shelburne NS
Charlotte Lane Cafe has been on our culinary radar for years now.  We finally got to visit during this trip and it didn't disappoint.  Chef Rolly and his partner Kathleen have created an experience, not just a restaurant.  With a long list of accolades and a spectacular menu, plus an impressive selection of Nova Scotia wines, you really can't go wrong.
We had the privilege of doing a Chef's Tasting (one of our very favorite things to do at any restaurant) and this is what went down…
For the record, everything was fantastic but the standouts for us were the zucchini fritters and the smoked fish plate because these were just so unique and mouth-wateringly delicious.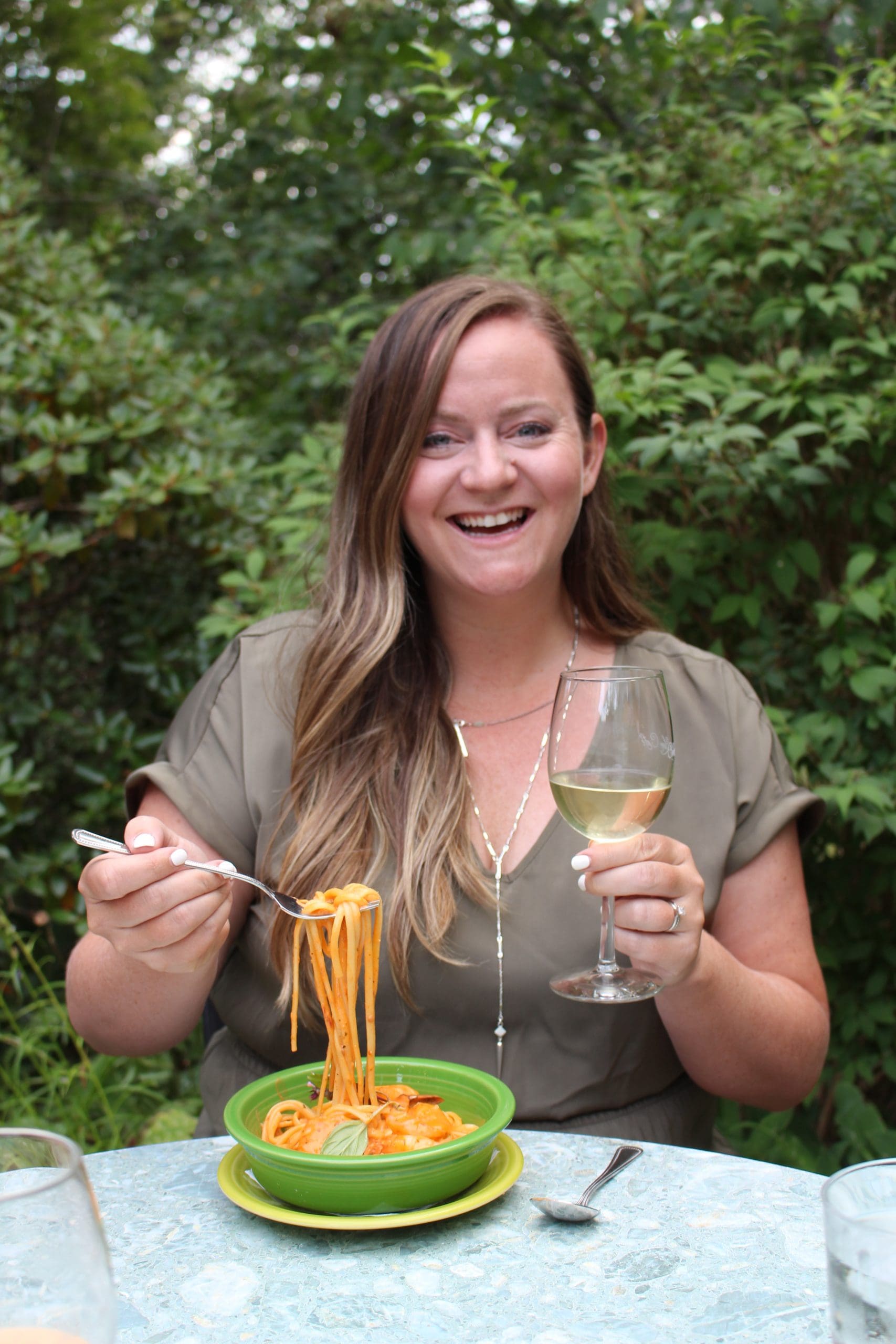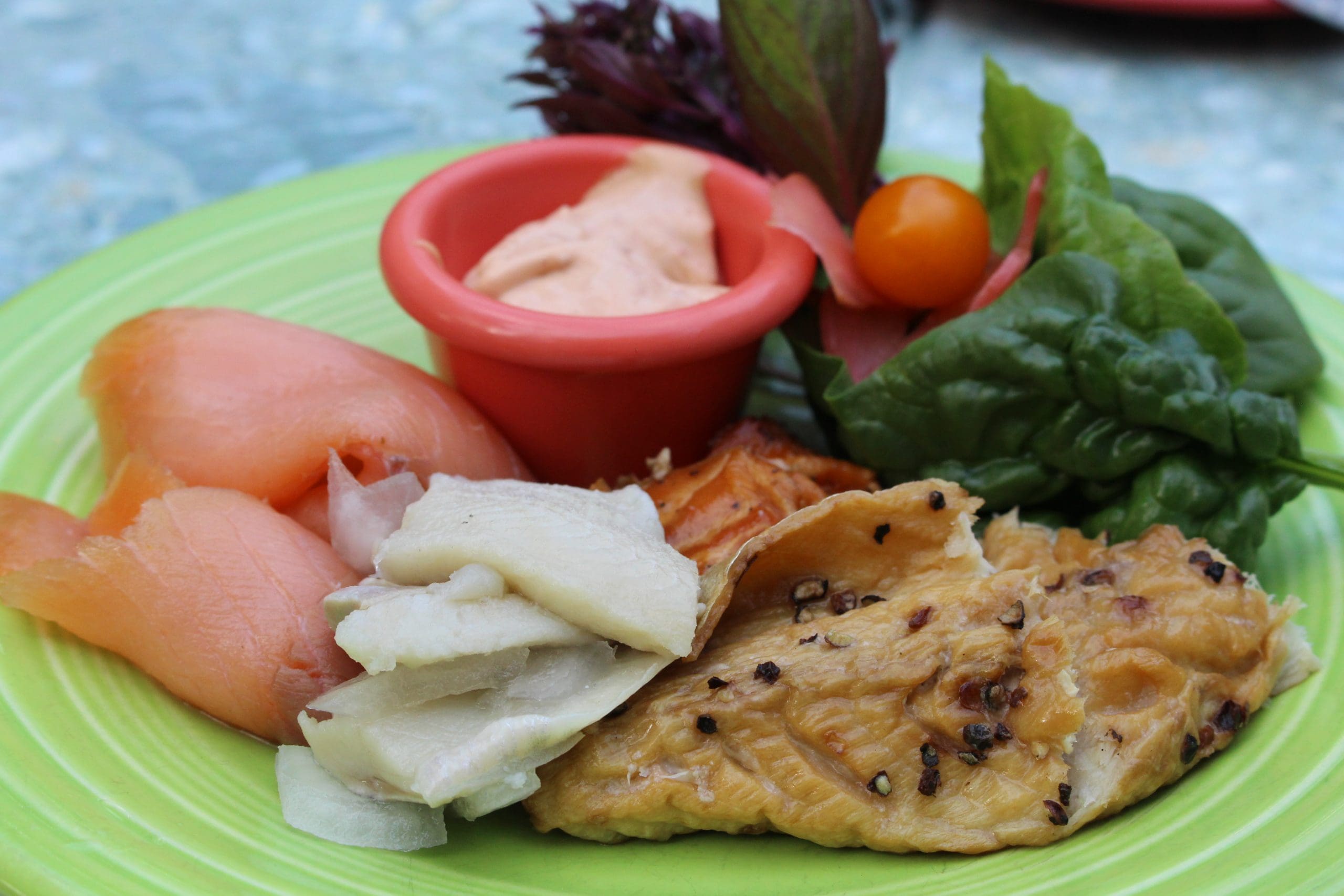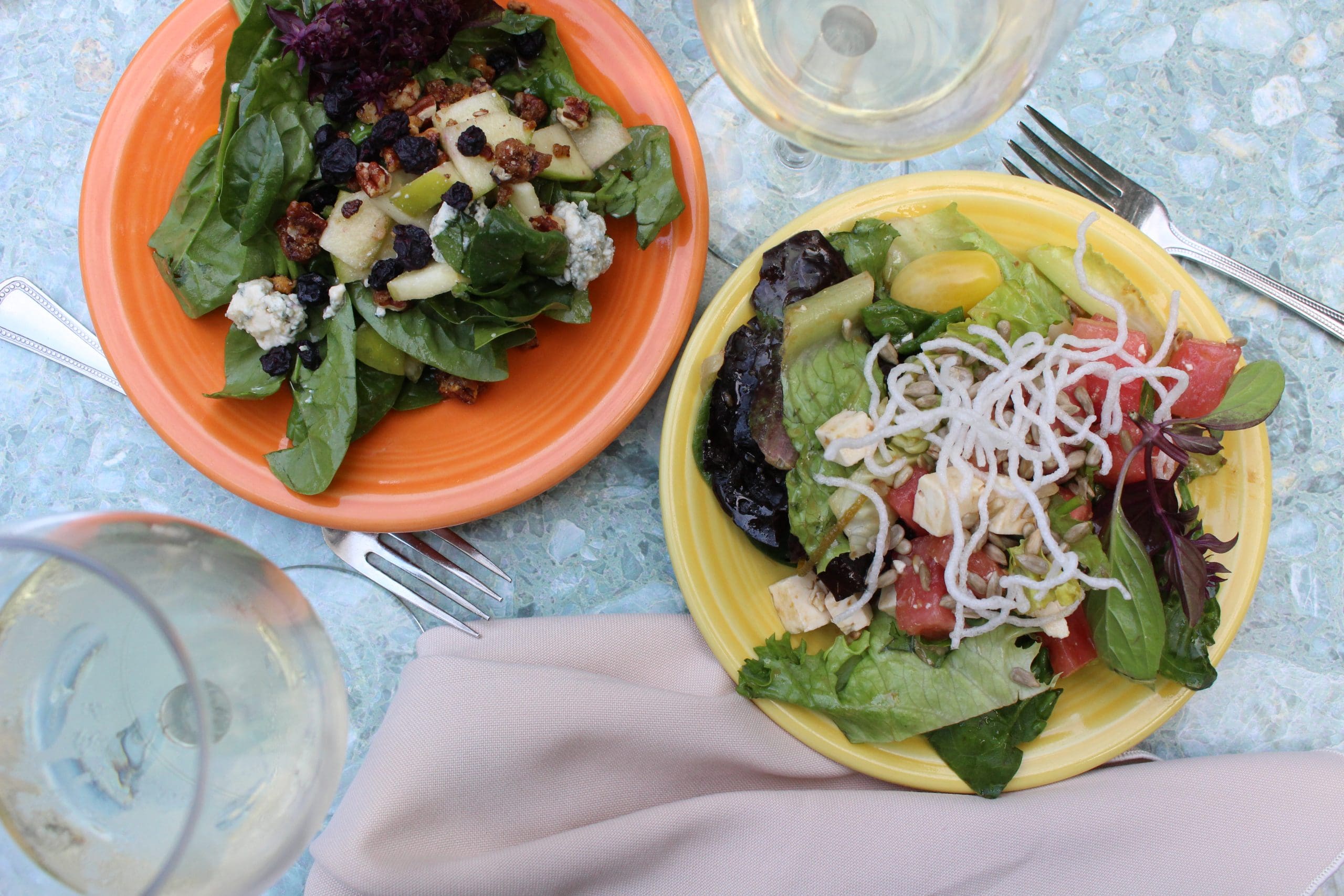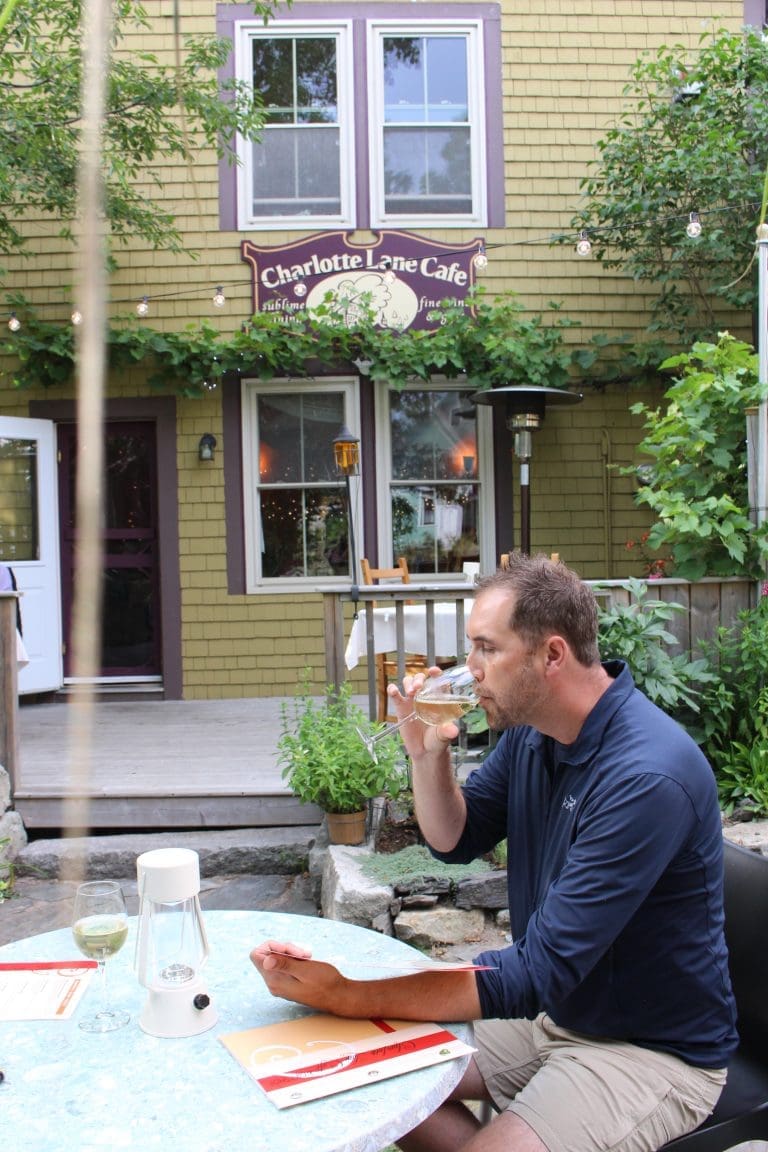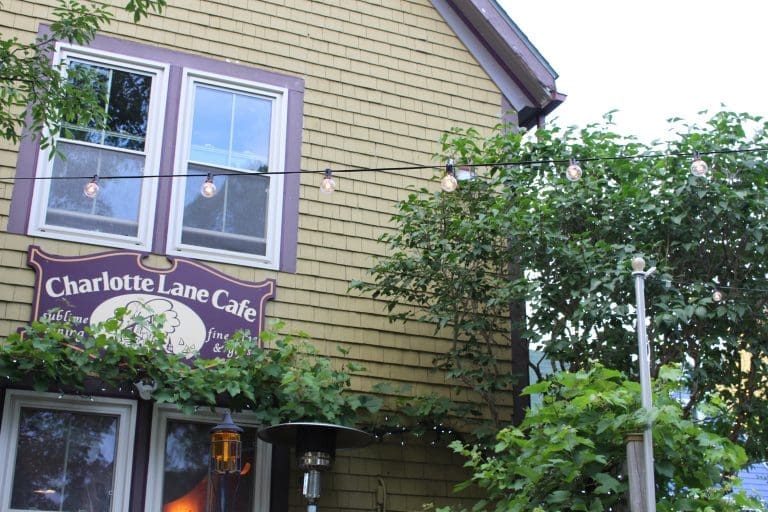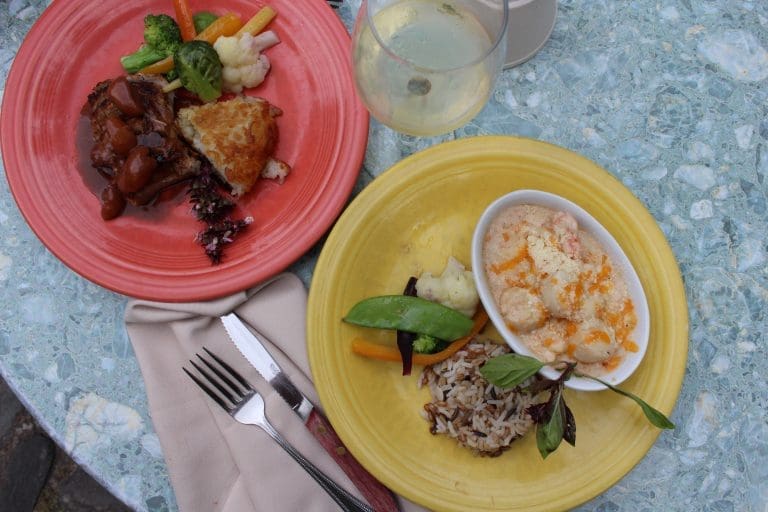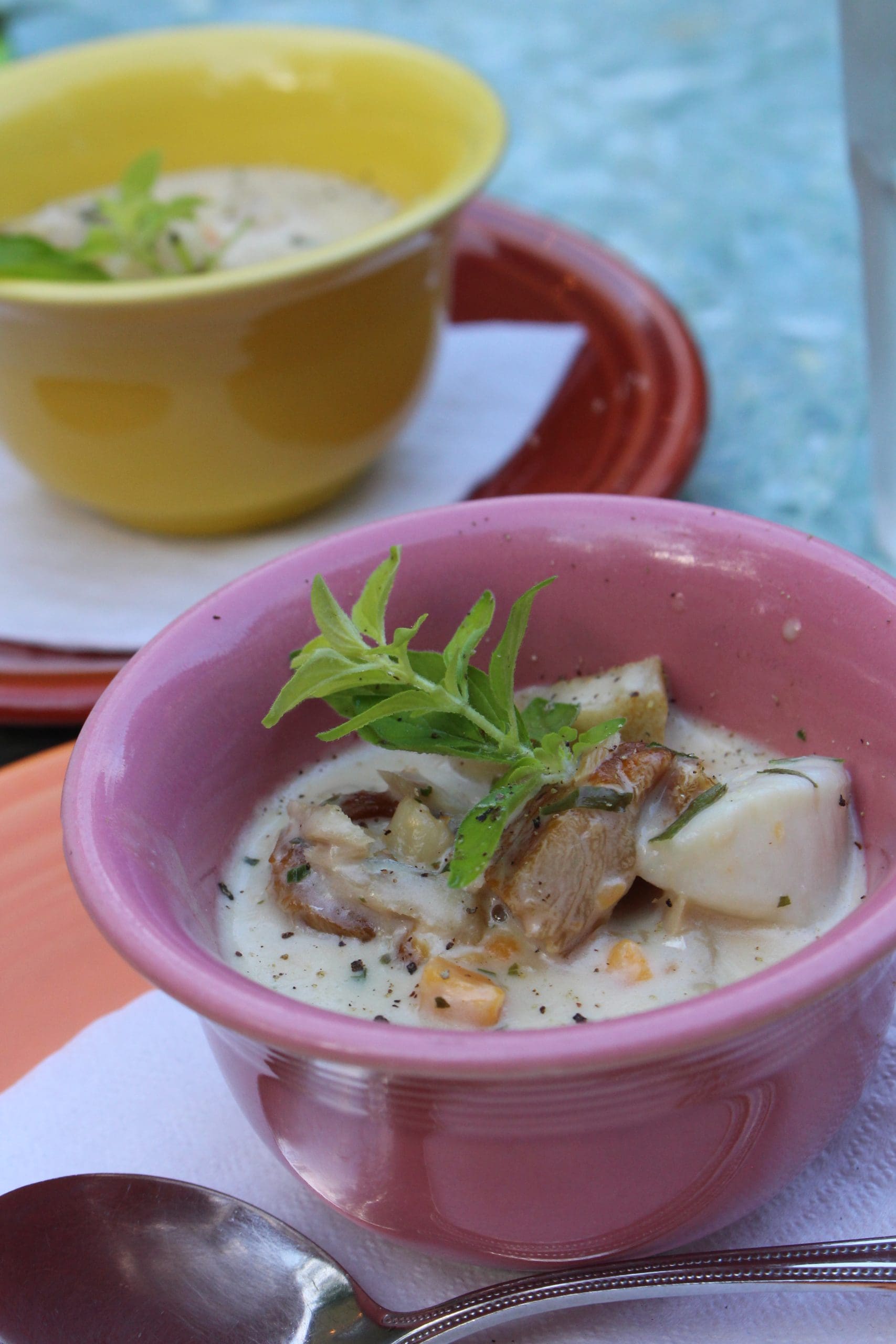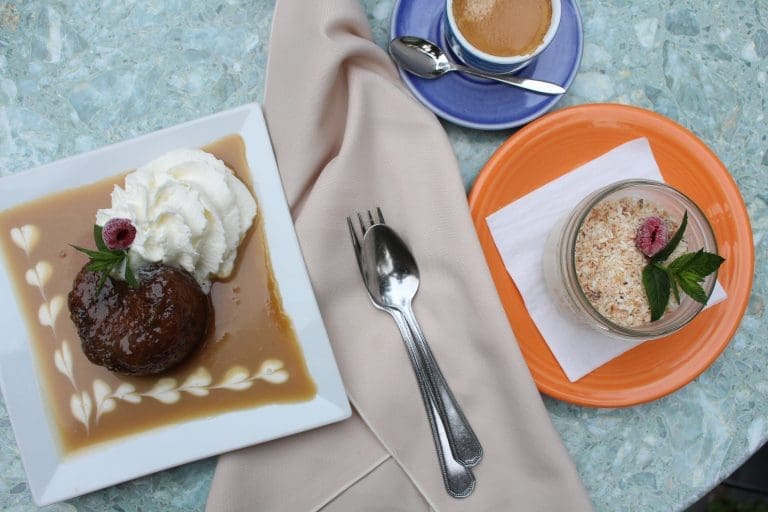 Stay at Cooper's Inn
36 Dock Street, Shelburne NS
I've always been a big fan of Inn's but Brent is a recent convert and stays like this are the reason he changed his tune. 
The Cooper's Inn is located on dock street, overlooking the water and was built in 1784 (yep, you read that right) with a sprawling garden in the back yard.
The first impression of the Inn is an impressive one as you walk through the meticulously maintained back garden, complete with a fish pond and ample seating for guests to enjoy.  We were in the upper suite which was so charming!  We had a full kitchen, living room, dining room and two queen bedrooms but the view was the best part.
Breakfast each morning was served in the main dining room and featured whipped yogurt with fresh fruit and an impressive selection of menu items to choose from.  Typically, at an Inn, you get a couple of choices but at The Cooper's Inn it was basically a full menu!
We also enjoyed the nightly social hour in the garden as a chance to meet and get to know our hosts as well as our fellow guests.  And, as usual, we made some fast friends!
Anytime we're staying at an Inn or B&B we make a point to participate in their happy hours or social hours.The best part of this kind of accommodation are the people you meet and stories you hear!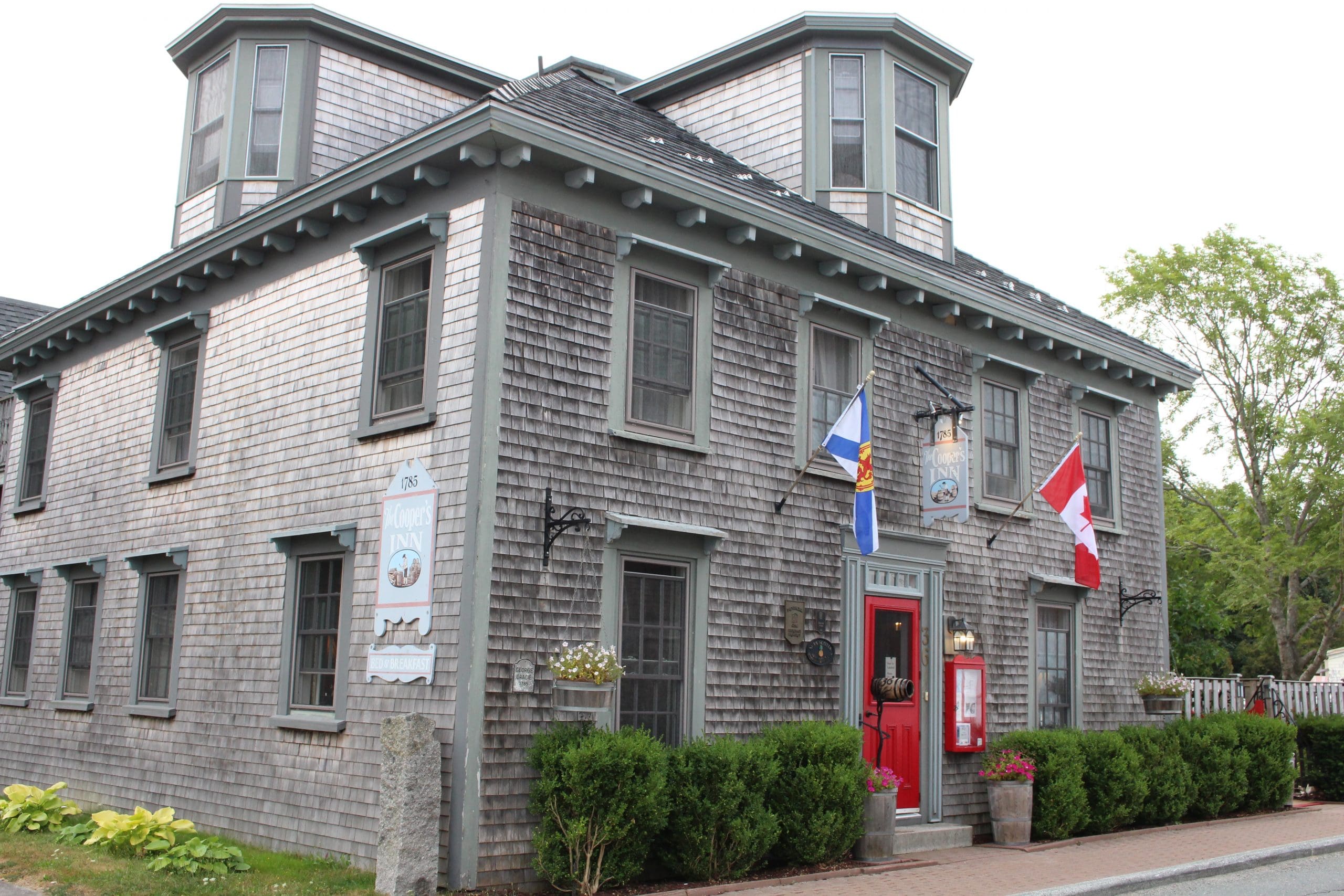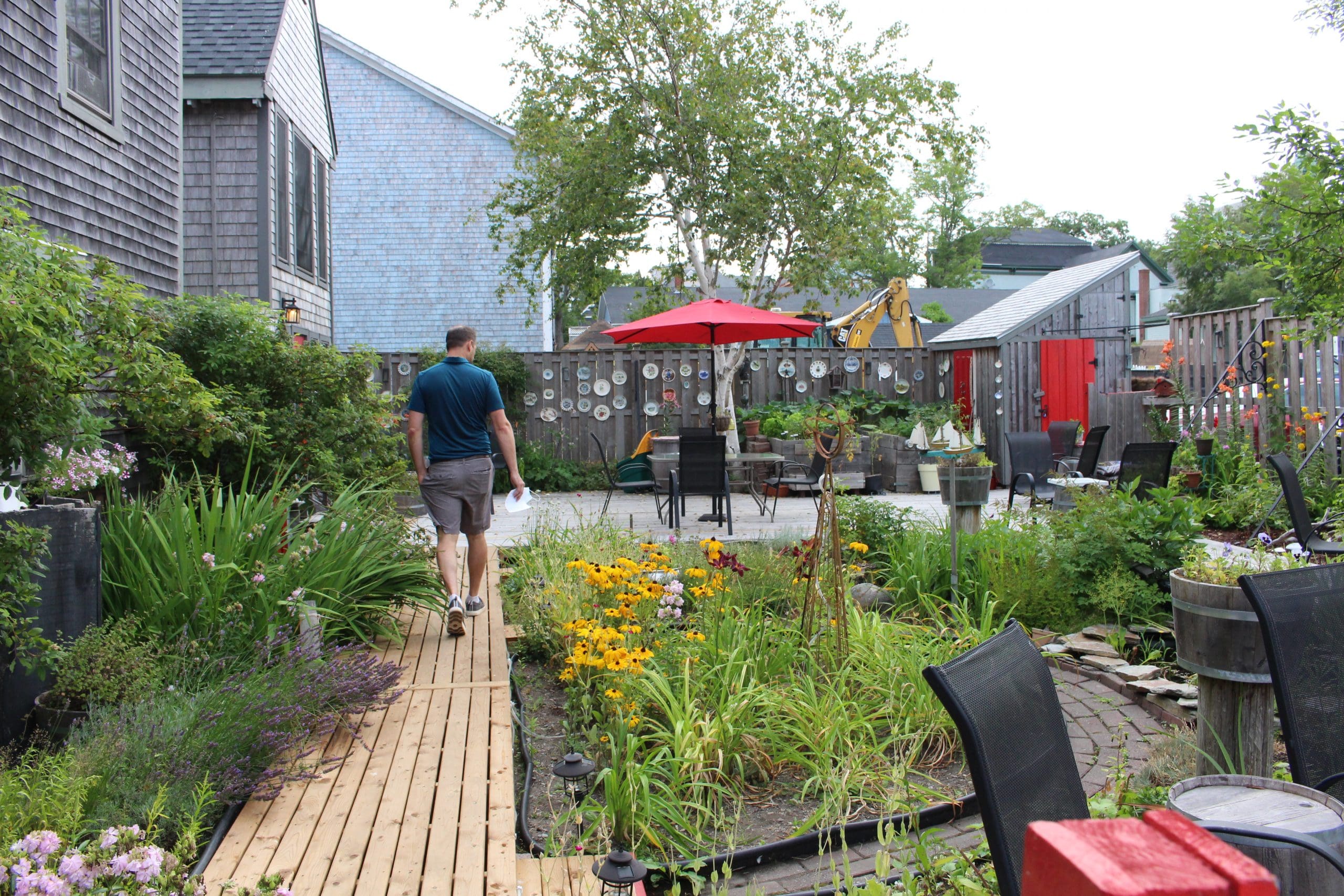 Try Stand-Up Paddle-boarding

 
OK, stand up paddleboarding isn't new anymore (but it's still really fun).  What IS new are the hobbie boards.  Have you tried?  It's like a paddleboard but you have a handle and peddles!  I, of course, tried both.  What a perfect way to see the waterfront!  I have to say, I still enjoy paddle boarding but if you're looking for a quicker and more stable alternative, the Hobbie boards might be for you.  I particularly loved meandering through the moored sailboats on this crystal clear morning.
Borrow my boards actually offers a really fun fitness class combo that I enjoyed on a Saturday morning.  We did 30 minutes of HIIT followed by 30 minutes on the water with the boards.  A perfect way to start any day!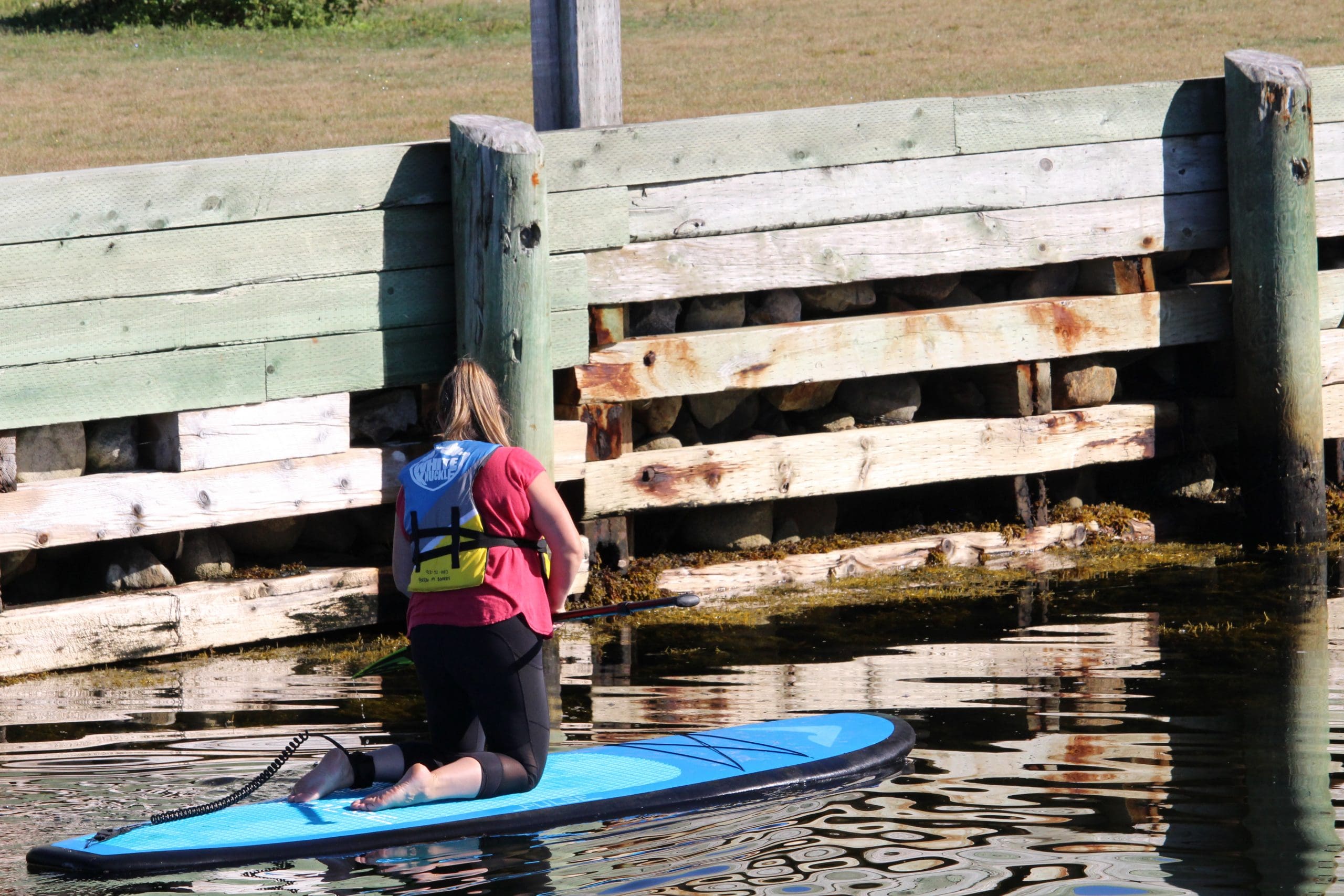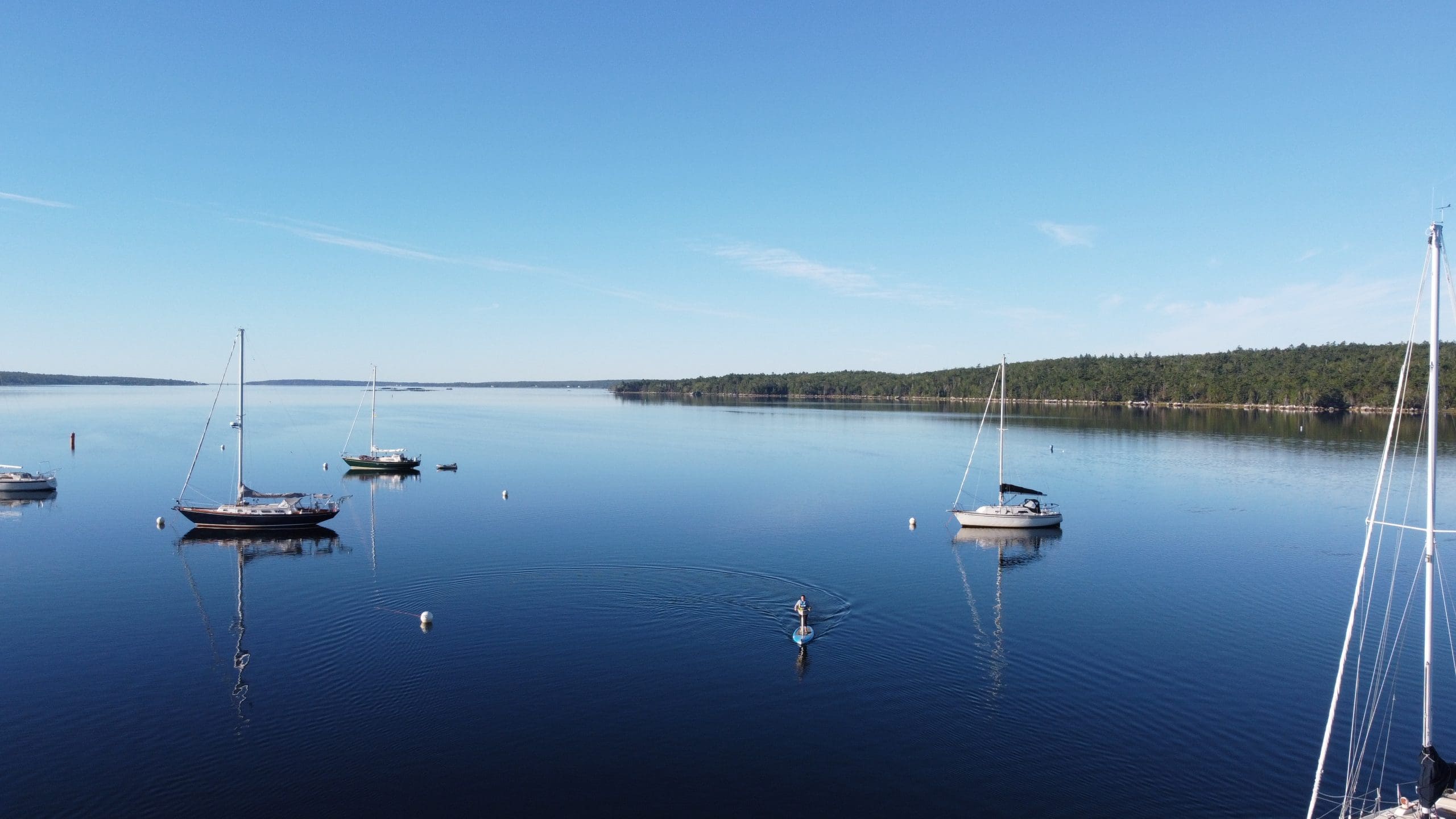 Drive a Bike Through The Historic District
1 Dock Street, Shelburne NS
If staying active is important to you, like it is for us, a great way to explore a new place is by renting a bicycle and taking a little spin.  We grabbed a bike from Sea Dog bike and kayak rentals and took a self-guided tour of the historic waterfront.
Visit Mr. Fish
104 King Street, Shelburne NS
Take out is a major theme in Shelburne country and why not with so many picturesque places to enjoy a meal.  Our first food stop of the trip was to Mr. Fish where we ordered fish & chips (breaded, not battered) as well as their famous Newfie poutine.
In case you don't know, a Newfie poutine is fries topped with stuffing, cheese curds and gravy!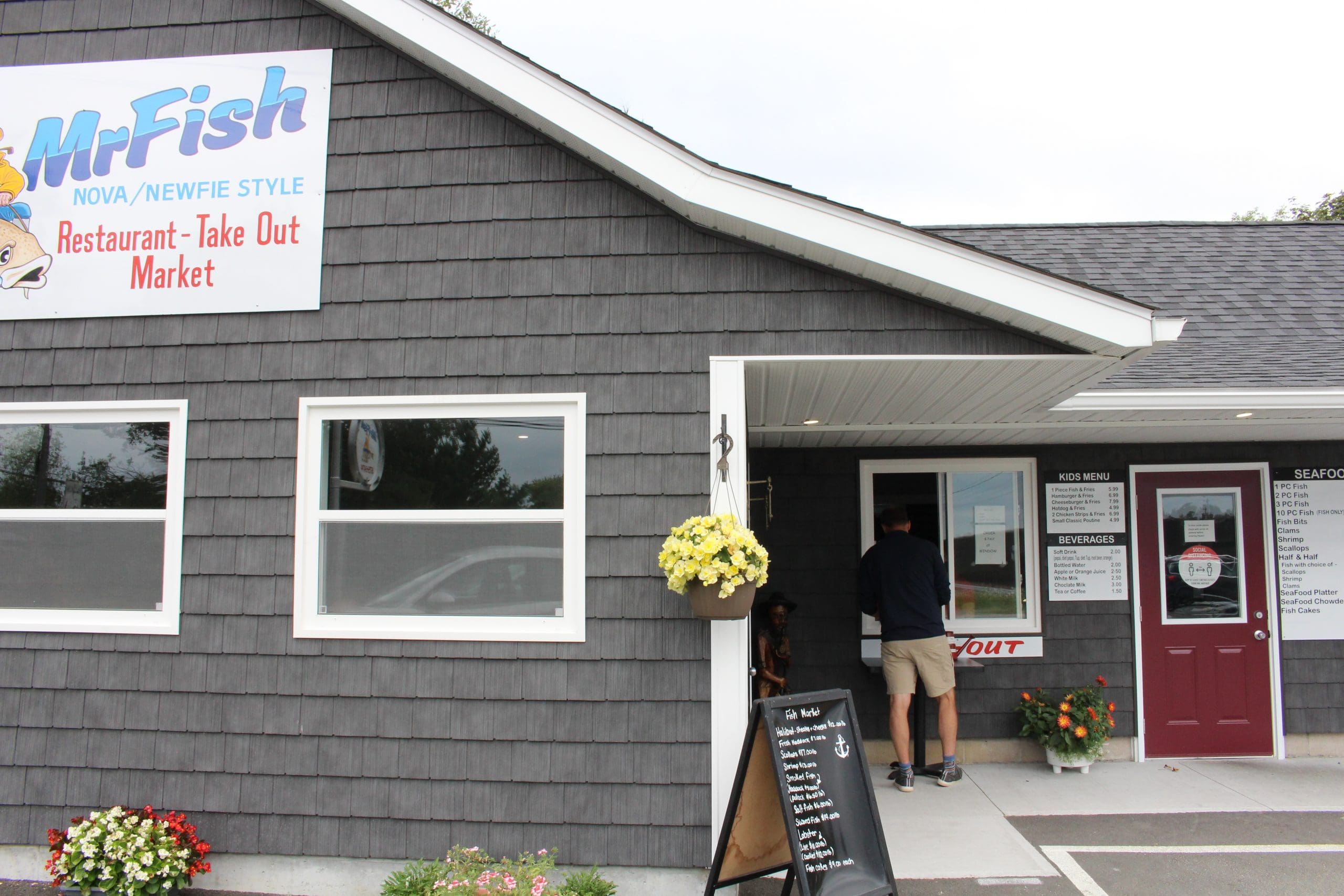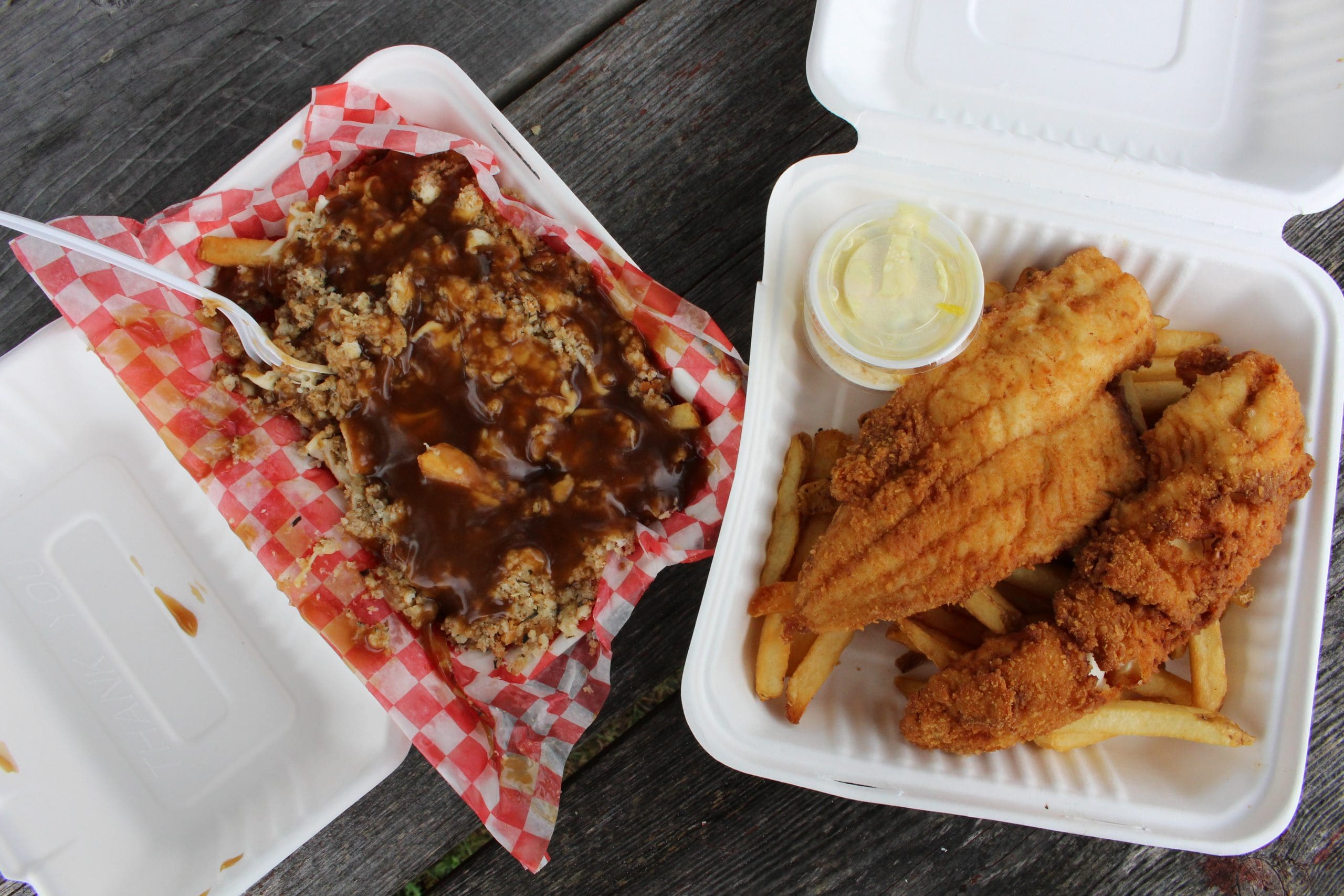 Explore The White Sand Beaches
If all of the other things to do in Shelburne aren't reason enough to visit, this will be.  THE BEACHES!  Trust me when I tell you that the South Shore of Nova Scotia has the most spectacular beaches in the whole province (and maybe even beyond).  No joke.
After all these trips, we still haven't explored them all but here are two to give you a taste of what you can expect in Shelburne.
Take a Tour at the Black Loyalist Centre

 
Shelburne has a rich cultural heritage that includes Birchtown which is the site of the black loyalist settlements.  The centre offers an interactive tour and presentation that documents the Black Loyalist's journey from Africa to the American Colonies to Nova Scotia and back to Africa.  You can walk the grounds, learn about the history and even search the virtual copy of The Book of Negros and trace your own connections.
 Note, the virtual Book of Negros isn't available for use this year due to the pandemic.
We enjoyed this experience and always make a point to take in museums and tours when we travel.  I, personally, feel that it's incredibly important to learn the history of a place to fully understand and appreciate its significance.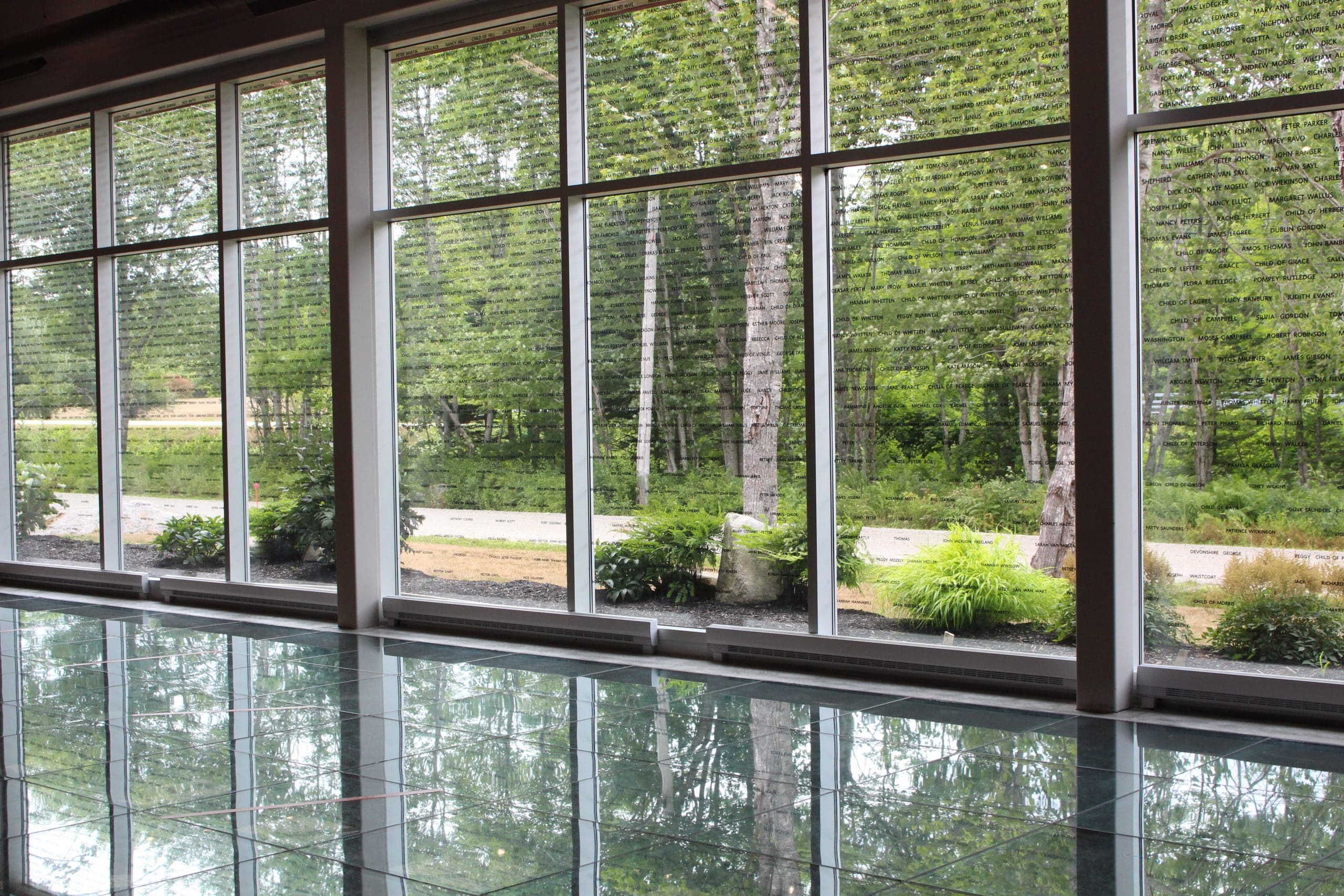 Visit The Museums
Shelburne's historic waterfront is also home to a dozen historic buildings and green spaces that make up the Shelburne Museum Complex.  Many of them are still open to the public for tours and certainly worth visiting while you're there.  Here are a few to consider when you're looking for things to do in Shelburne:
JOHN C. WILLIAMS DORY SHOP MUSEUM

ROSS-THOMSON HOUSE & STORE MUSEUM

SHELBURNE COUNTY MUSEUM
Explore Sandy Point Lighthouse
1586 Sandy Point Road
Sandy Point Light House was THE PERFECT place to enjoy lunch (from Mr. Fish) and is a spectacle in its own right.  I'm told it's the most popular lighthouse in the area and is uniquely situated on a sandbar at the entrance of Shelburne harbour.
That means, you guessed it, at low tide you can actually make your way to the lighthouse via the sand bars without getting wet.  But for most of the day, it's submerged in water.  Pretty cool!  It's also a popular spot for photoshoots and I can see why!
Play a Round of Golf
310 Port Clyde Rd, Clyde River, NS
In our line of work, we often go weeks without taking a "day off".  I know what you're thinking, but there's actually a lot of work that goes into producing these itineraries that you don't see.  Anyhow, we each make a point to take some downtime for ourselves during these trips and for Brent that means golf.
He tries to golf at least 9 holes anytime we're traveling.  It was just a happy accident that golf was actually part of this visit so we took full advantage and enjoyed Riverhills Golf Course where our guy, Brent, shot his first ever Eagle on a par 5 hole!  Very exciting!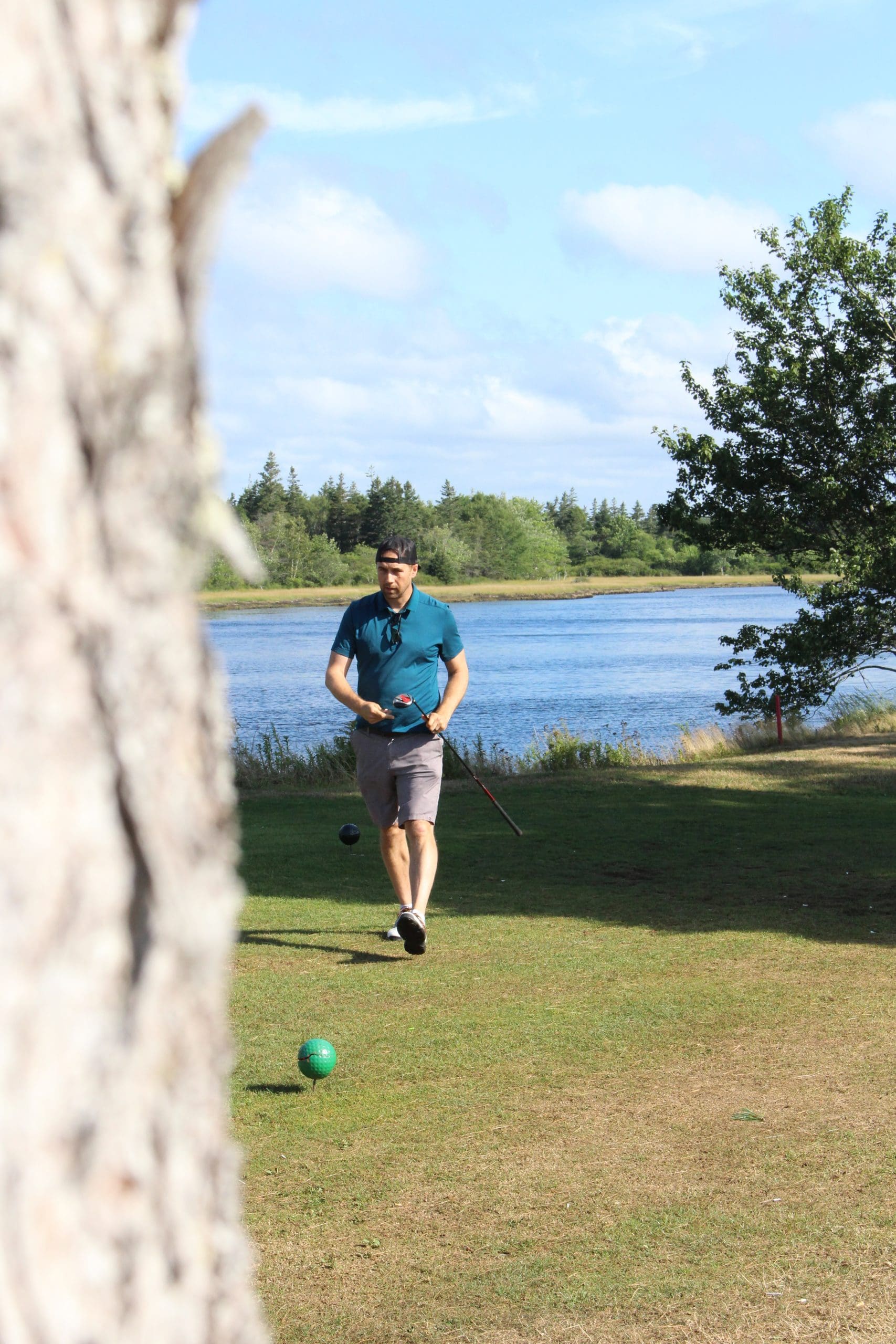 Enjoy a Flight at the Brewery
218 Water St, Shelburne NS
We never visit a place without frequenting their local brewery!  Boxing Rock brewery is a community staple and has a fantastic line up of craft beer and a huge patio to enjoy it on.  Aside from the brews, they also have an axe-throwing station in partnership with our pal Darren from Wild Axe Productions.
Brent would be upset if I didn't tell you that his, hands down, favorite beer was the Apricot Wheat.In fact, he ordered it multiple times during this trip!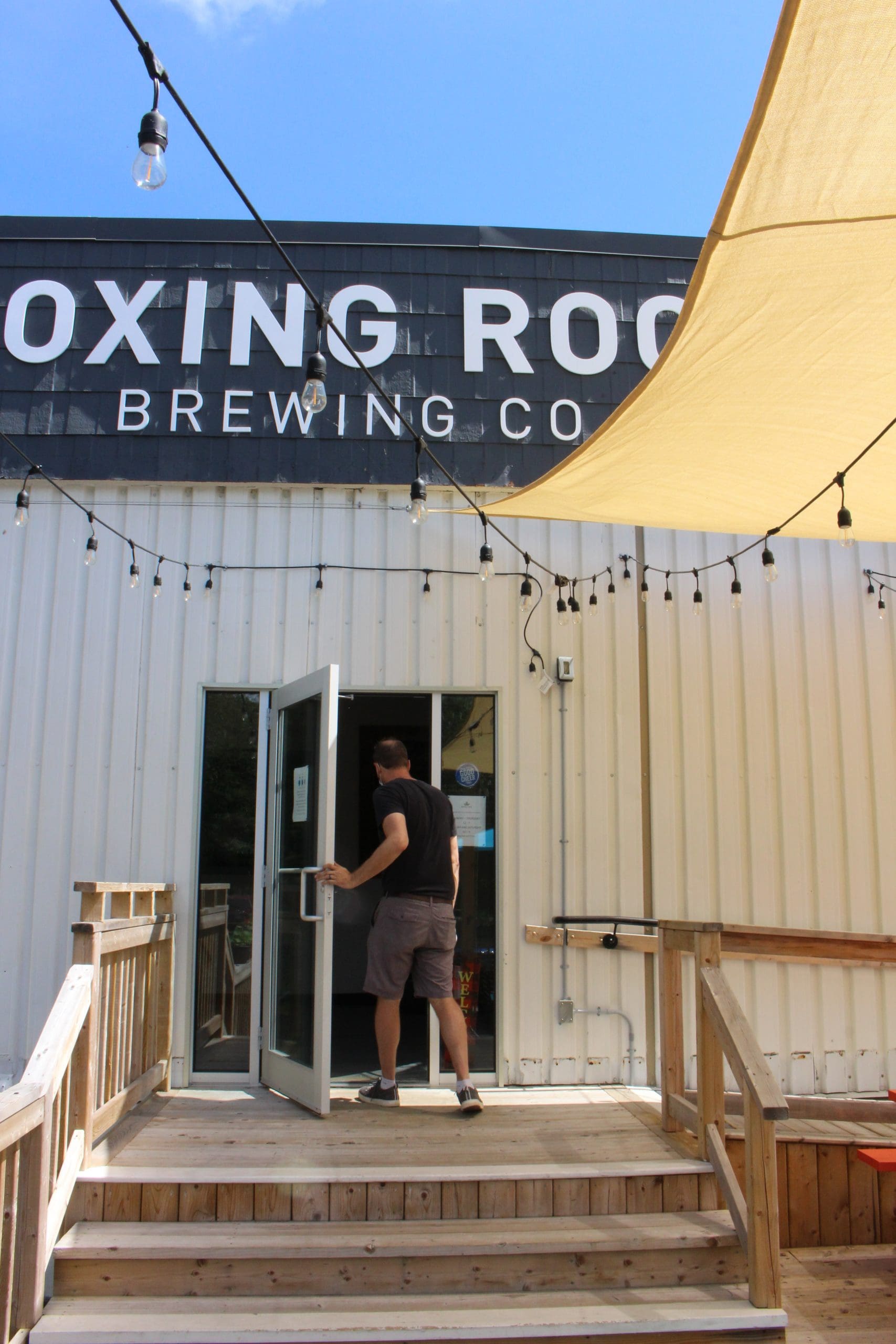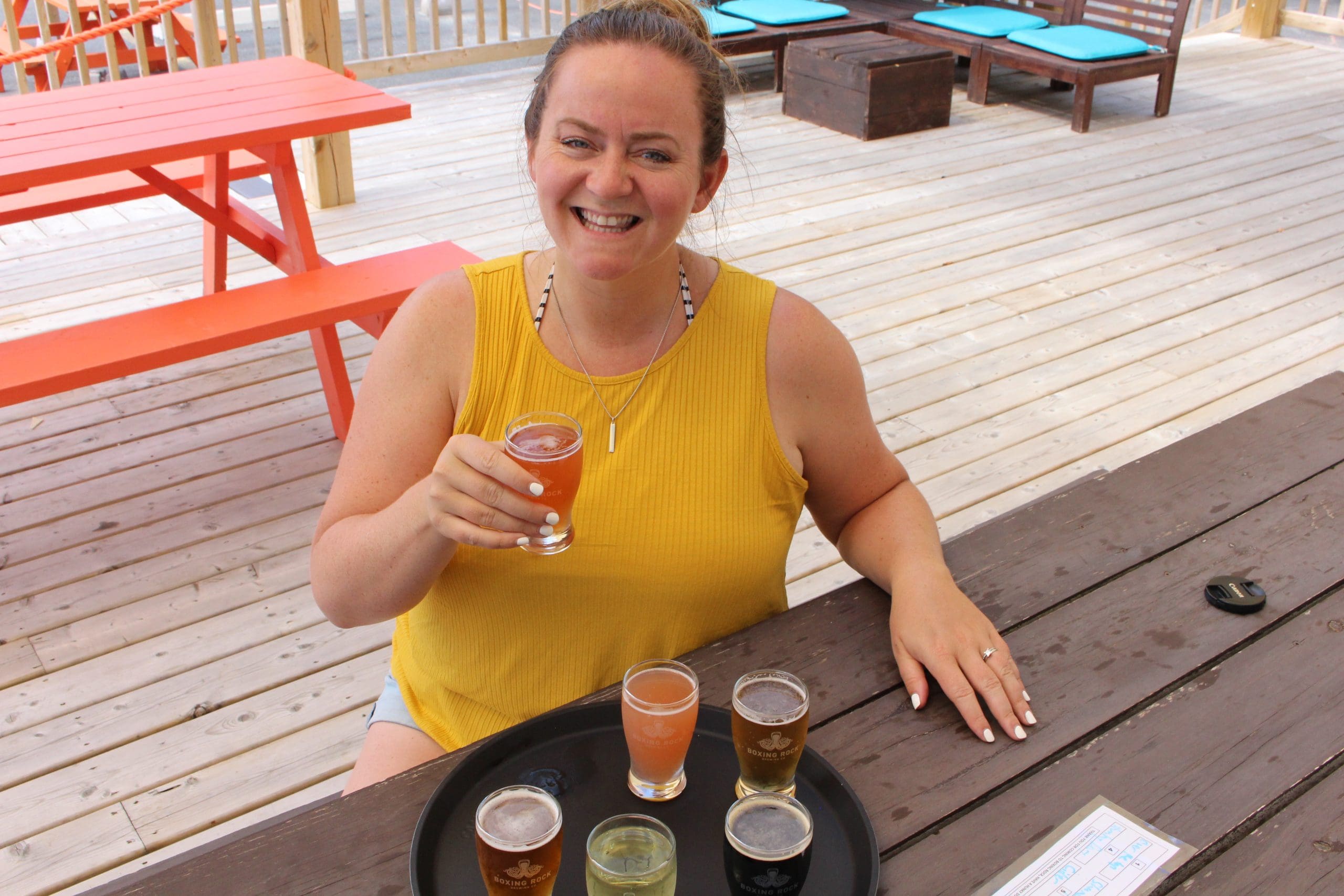 To say we adored Shelburne would be an understatement.  We had an incredible time exploring the historic district and surrounding communities.  And, to our surprise, when it comes to things to do in Shelburne there's no shortage.  In fact, this blog post could be much longer just on beaches and parks alone but since I'm creeping up to 1500 words, I'll save that for another day.
If you enjoyed this post, please leave us a comment and let us know! 
** This post was sponsored by Shelburne County and we can't thank the team enough for giving us the opportunity to showcase this part of Nova Scotia.  That said, as always, all opinions and photos are our own!