2 Day Foodie Itinerary in Truro Nova Scotia
If you've missed it up to this point, I grew up in Truro Nova Scotia.  And, as I've mentioned, it hasn't always been perceived as the vibrant town it is now!  When I was young, there were a couple of dive bars an Italian Soda shop called The Wooden Hog (does anyone remember that) and fast food.  But these days, the food scene in Truro is exciting and we're stoked to be sharing this foodie itinerary in Truro with you.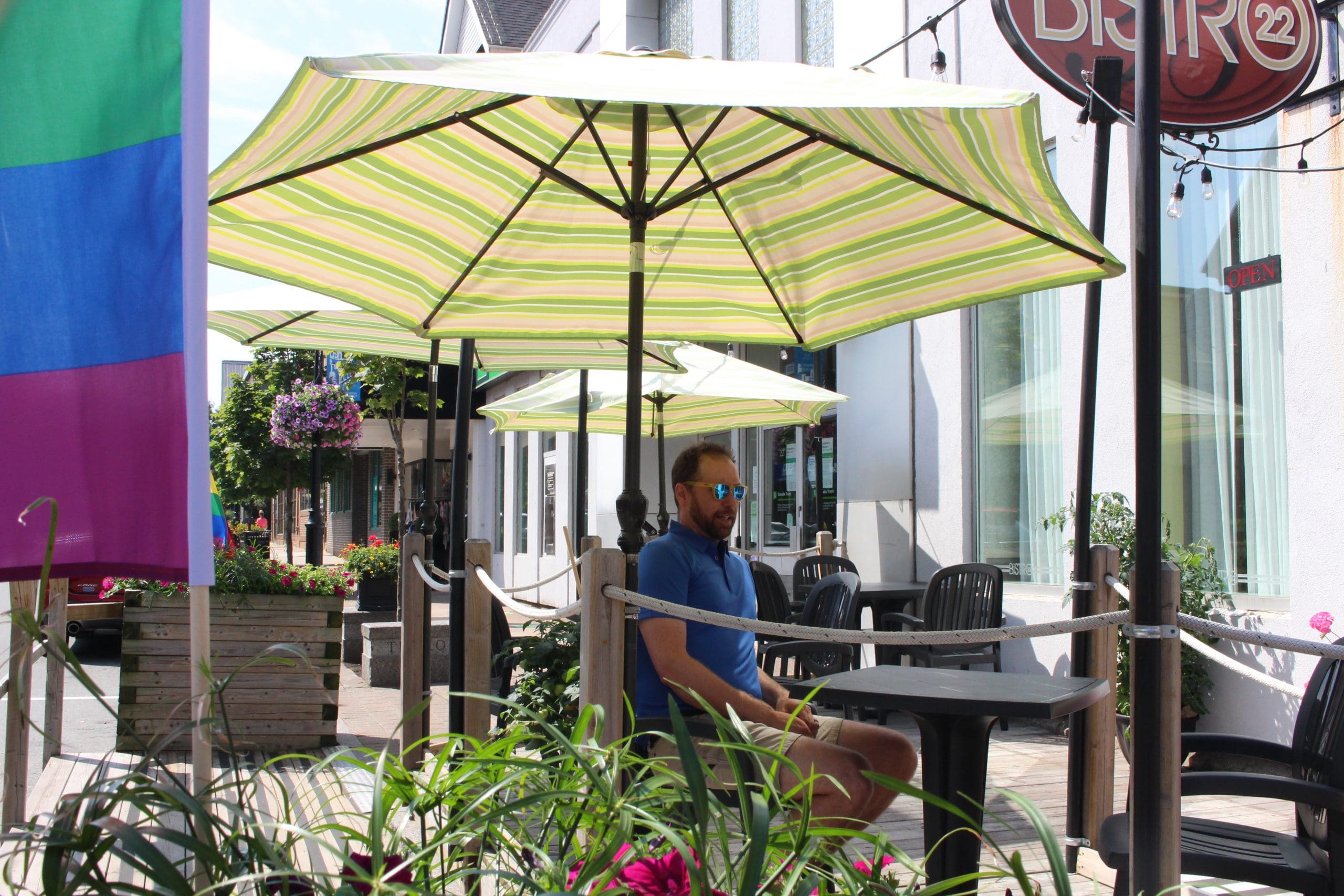 Highlights of this itinerary: Cafes, Pubs, and Patios in the Hub of Nova Scotia
If you're into food crawls, this is your itinerary.  Rather than map our each destination, I've gone ahead and put together two complete food maps for you.  We strongly recommend breaking this up into a 2 day visit so that you can fully enjoy each food stop on the tour.
Since you can't eat 24/7 (as much as we sometimes try) I've also included some of our favorite shops to this itinerary.  They're organized as a perfect complement to a day of food crawling.  So, you can eat, drink, then walk it off with some shopping.  Rinse and repeat.
Day 1 Foodie Tour
Explore the shops of Inglis Place (listed at the bottom of this post) whilst eating your way through town.  The best part?  Both of these itineraries are extremely walkable. 
Day 2 Foodie Tour
I would highly recommend adding Victoria Park to this itinerary as well.  It adds just 19 minutes (plus whatever time you spend in the park) to your itinerary and gives you the opportunity to see more of the town on foot.
Where to get Coffee in Truro
I'm being "that person" but I'll say again… "when I was growing up" the only place to get coffee was Tim's (not a fan).  Today, there are all kinds of options in Truro but here are our top three choices for a great cup of Joe.
Jimolly's Bakery & Cafe
76 Inglis Place
Jimolly's has a cool vibe happening and it's been great watching the evolution from coffee shop to hybrid over the years.  These days, you can get your morning fix along with breakfast bites but you can also get full meals like salads and sharables.  For me, the addition of wine and craft beer in the last year or so has really taken them to the next level!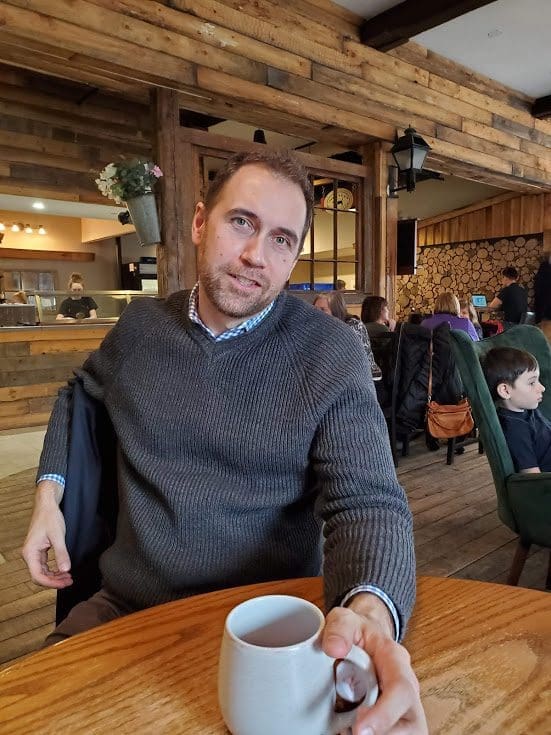 Noveltea Bookstore & Cafe
622 Prince Street
Noveltea is THE PLACE for tea in Truro.  Sure, you can get tea at other stops on this list but there's no one who does it better.  They've got a massive variety of specialty coffees, teas (hot & cold), smoothies, juices and so much more.  They also feature different lunch options daily that always get rave reviews.
Brew Beans Coffee
570 Prince Street
Brew Beans is the new kid in town at the time of this blog and we're diggin' it.  They offer coffee and tea as you'd expect but also a selection of vegan baked goods!
Quick Bites in Truro
If you're looking for a quick bite, we've got you.  There are, of course, options for take-out everywhere but these spots are perfect for those times when you just want to grab and go OR you're on a schedule.  You can totally sit in at these restaurants too but I'm a big fan of a park picnic!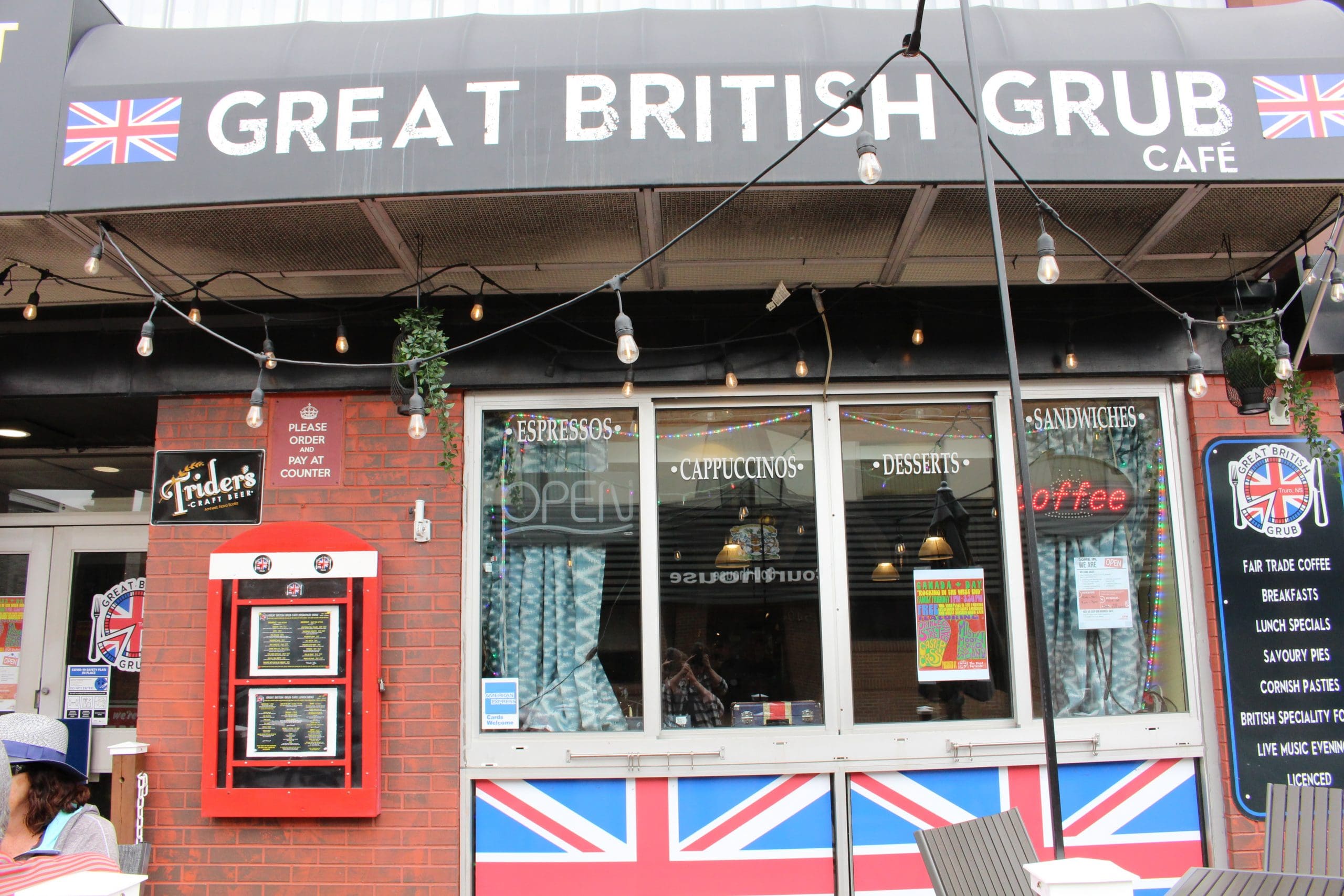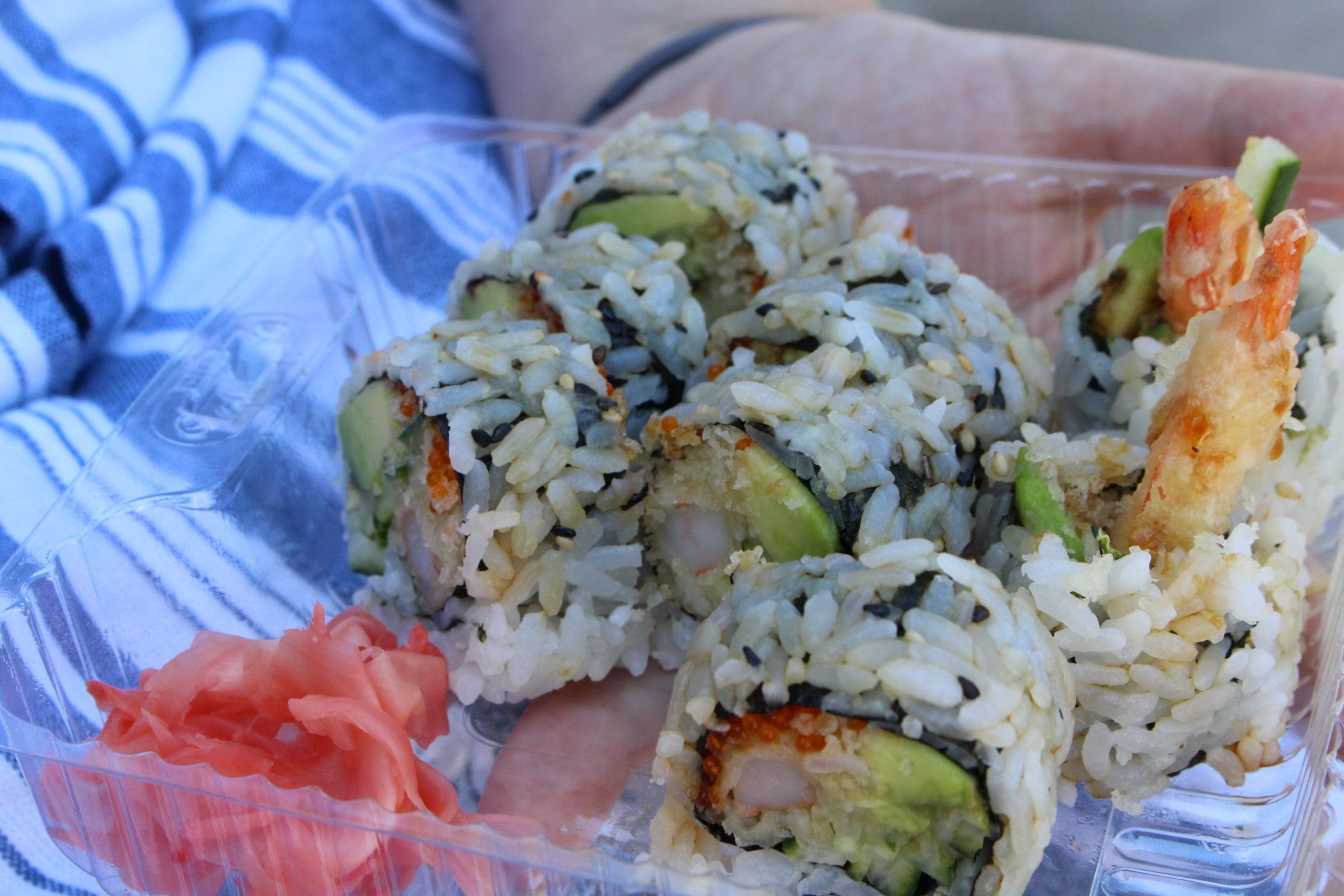 Great British Grub
535 Prince Street
Great British Grub falls under "quick bites" for me because it's a place you can pop into and grab something in a hurry. BUT, they also have a fantastic little patio on Prince street that's worth visiting if you have more time.  You can get everything from soups & sandwiches to full British meals here but what they're known for are their meat pies!  
Yoka Japanese and Thai
911 Prince Street
Yoka is Truro's only sushi restaurant (at the time of this blog) and I'm a fan.  We actually lived upstairs from them for a couple of years and regularly enjoyed the all-you-can-eat sushi but these days, we're more keen to get take-away and head from civic square.  My favourites; the Dragon Roll and the Veggie Explosion!
Restaurants with Great Patios in Truro
This year, the patio game in Truro is on point!  We've seen restaurant after restaurant expand and modify their patios to make sitting outdoors comfortably possible for longer.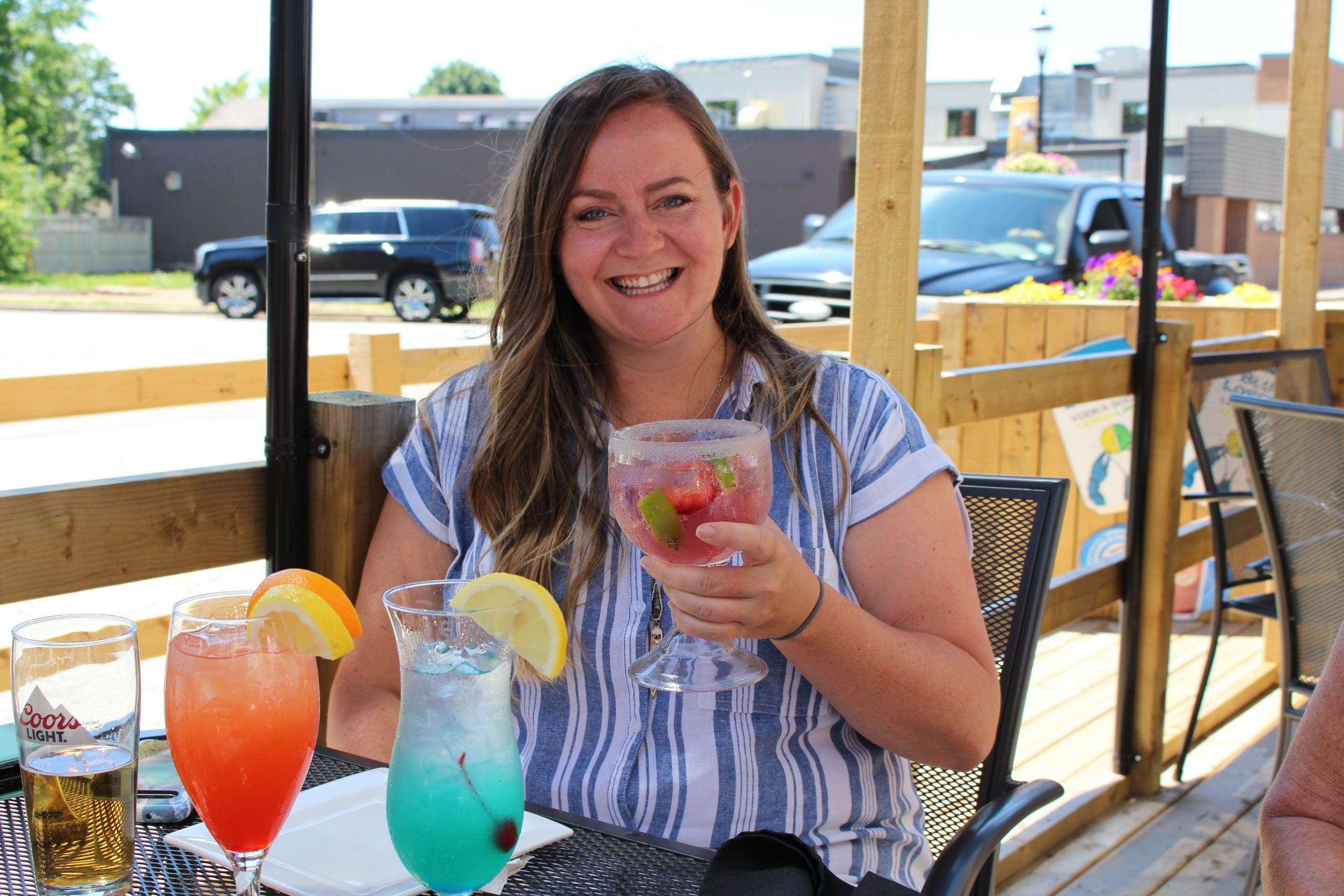 The Blunt Bartender
563 Prince Street
The Blunt Bartender is located on Prince street as well (the main, way way street in Truro) and has a really interesting menu, craft beer on tap and some pretty great cocktails as well.  They've recently installed the "BB Cool Zone" which is perfect for this balmy summer days!  We've enjoyed many of their menu items, but the stand-outs for us are the Thai bites and the dill pickle pizza.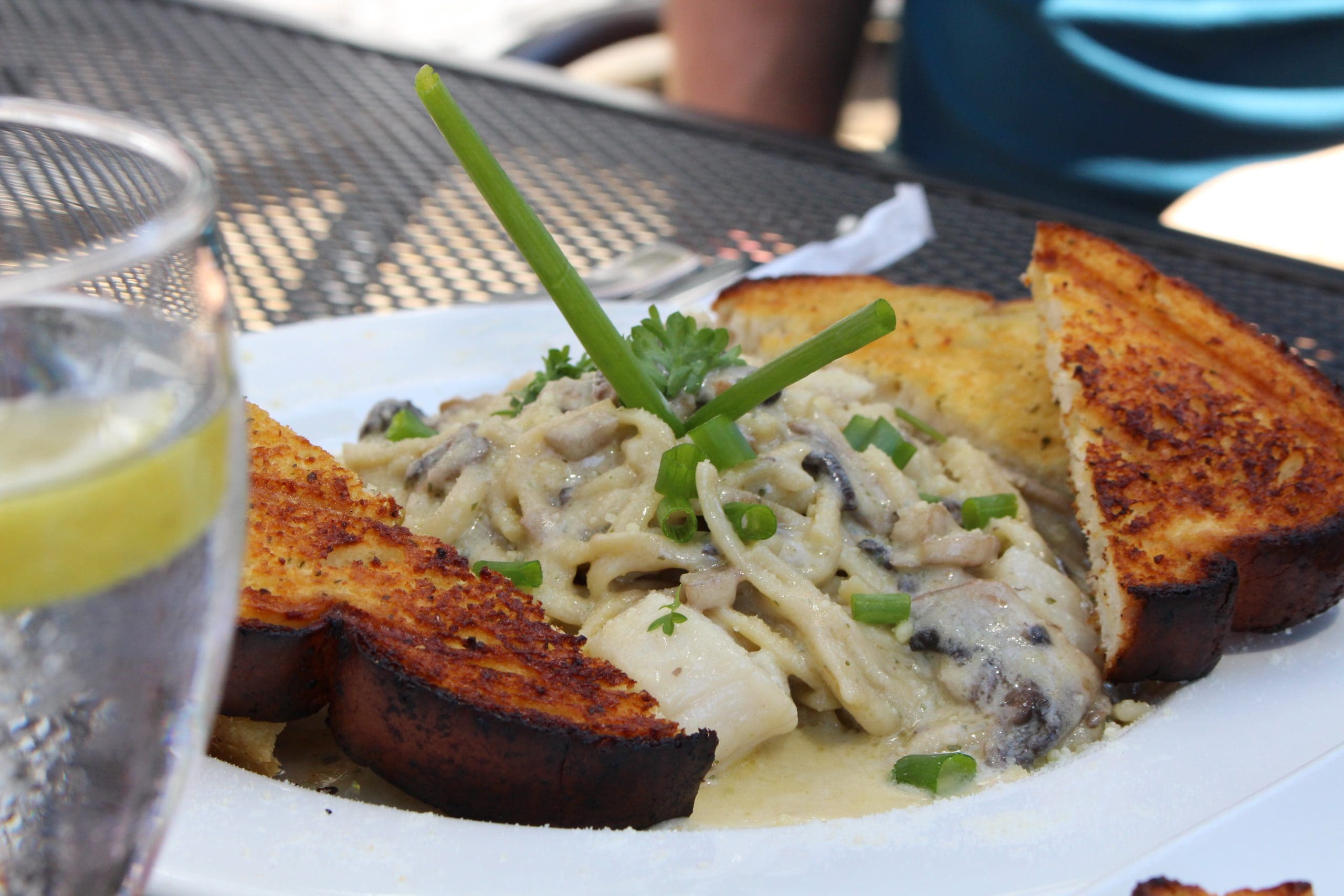 Bistro 22
16 Inglis Place
Honestly, it's a been a long time since I've had a meal at Bistro 22 but shame on me because it was fantastic.  First, they have THE CUTEST little patio on Inglis and second, their drink menu is heavily in favour of local product.  Bravo Bistro 22!  Bravo! 
Side Rant: It's 2020 and we're quickly approaching 2021.  If you don't have local products on your drink menu at this point, you're WAY behind and missing out on a big opportunity.  We ALWAYS order local and if a restaurant doesn't offer that option, we don't order any drinks at all.
On this day, we took the servers advice and went the haddock burger (OMG), Mac n' Cheese and the loaded potato soup.  All of which were fantastic!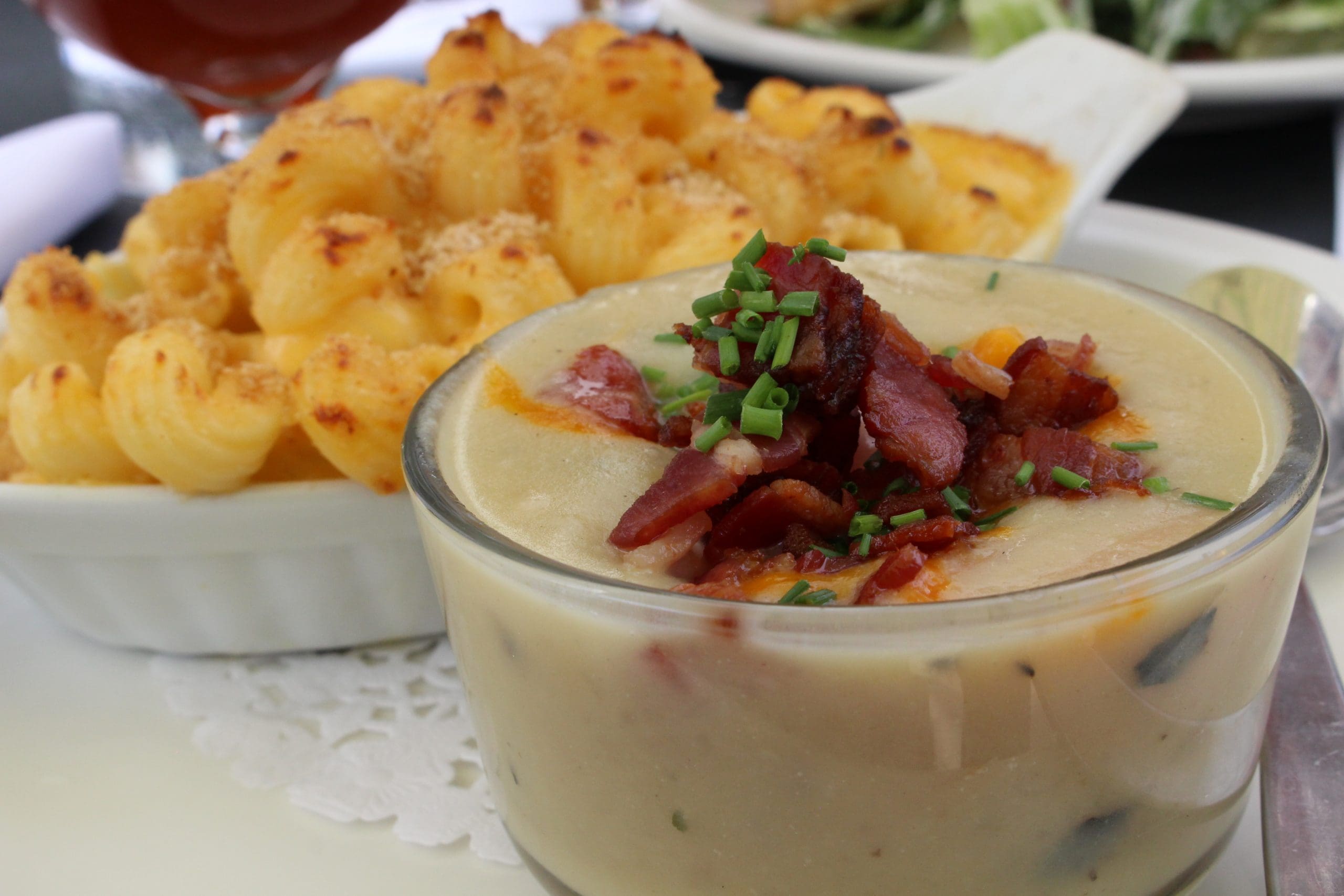 The Nook & Cranny
627 Prince Street
The Nook & Cranny has become synonymous with Truro over the years and owner Derek (in my opinion) has done so much for the Truro hospitality and food scene.  He carries local product, support local artists and routinely facilitates block parties and events.  
This year, the Nook & Cranny installed a KICK-ASS patio that stretches the width of the side street and creates the opportunity for a lot more seating, which is great!  It's also, currently, the only place in Truro you can order oysters – so that's a win for me.
Oh, and one more thing… they offer a Nova Scotia wine flight!  YES!  #NSWineAmbassador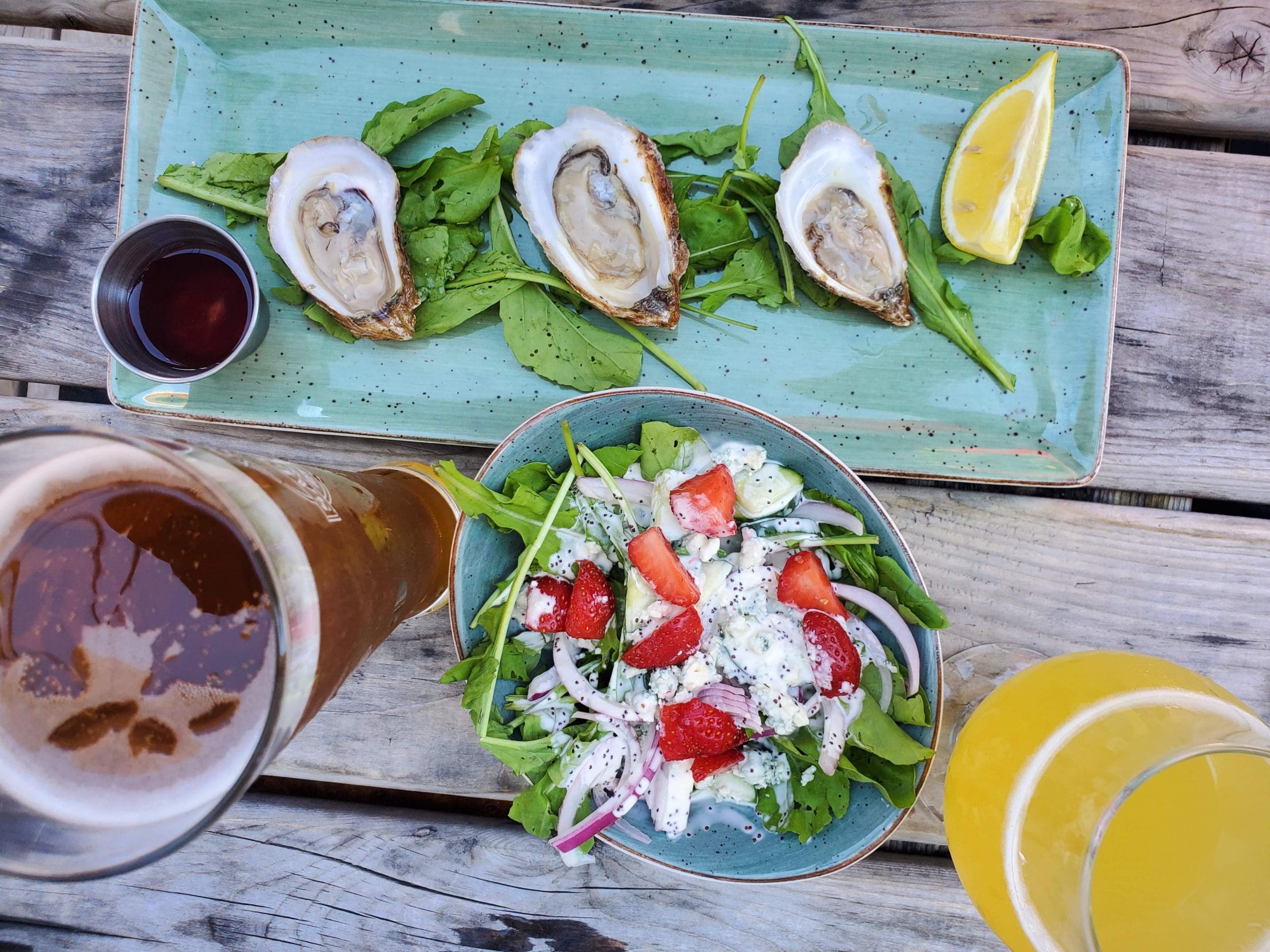 Where to Find Craft Beer in Truro
Truro Brewing Company
53 Inglis Place
Now THIS is exciting!  And, you can't have a foodie itinerary in Truro without local drinks!  Truro's very first, full-mash brewery complete with an all-female management team and a killer patio on Inglis.  Oh, and the beer is great too!  We are so stoked about this brewery popping up in Truro and think it's an amazing addition to the downtown core.
If you love craft beer and want to see this brewery thrive, get out there and support them!  
Shops & Boutiques in Downtown Truro
A food crawl needs some downtime, so we've rounded up some of our favourite shops in Downtown Truro to include in your walking food tour.  See the maps above for a suggested itinerary based on location!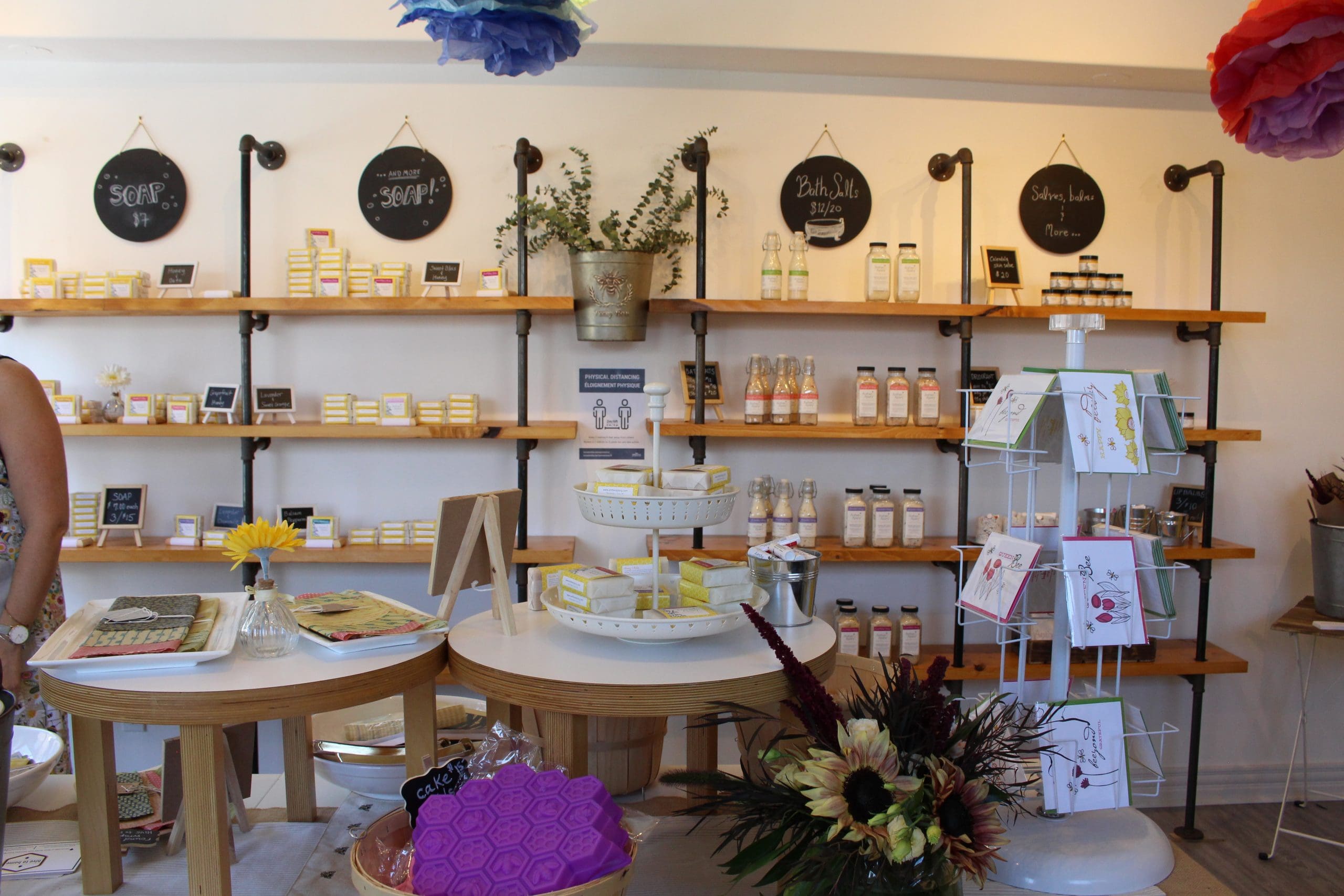 Take It Outside
65 Inglis Place
It's no surprise that TIO is our favorite shop – we've been talking about it for years.  In fact, we've built our capsule wardrobes almost exclusively at Take It Outside opting for fewer high quality pieces.  We love what they stand for, the brands they carry and the people behind the brand itself.  
The Trail Shop
59 Inglis Place
The Trail Shop, sister company to Take It Outside, is located just next door.  What TIO does for lifestyle wear, Trail Shop does for the outdoor enthusiast and adventurer.  They've curated a fantastic selection of products from gear (hiking, paddling, camping) to apparel to accessories (hello Yeti).
Inglis Jewellers
66 Inglis Place
It's always fun to add a little sparkle to your day.  If you're visiting Truro, certainly stop in to Inglis Jewellers and have a browse.  They've got everything from diamonds to fashion jewellery to watches, bags, and so much more.  
My Home Mercantile
10 Inglis Place
My Home Mercantile (also on Inglis) is our go-to place for unique gifts.  They carry all kinds of fun and interesting things that you didn't even know you needed along with their sister companies apparel, My Home Apparel.  We're big fans of the sassy and smart, cards, journals, mugs, etc and if I'm ever stuck for a gift for someone, it's my first stop. And, I usually come out with a bag of stuff for myself too!
Anther & Apiary
8 Dominion Street
Truro's newest little shop and the CUTEST ever!  Anther and Apiary offer honey based bath and body products along with the most beautiful fresh flower arrangements.  We loved visiting this shop and their commitment to organic beekeeping and promoting the importance of honeybees in our ecosystem.  I'm also a BIG fan of bees so felt an instant connection!
Final Thoughts
Are you surprised?  Did we convince you to put a foodie itinerary in Truro on your destination list this year?  The truth is, we've only scratched the surface of what Truro has to offer with these itineraries!  There is so much more to discover.  Victoria Park alone has days worth of hiking and biking trails!
If you're thinking (rightly so) that an overnight stay is needed to squeeze in everything you want to see, check out these options:
If you loved this foodie itinerary in Truro, check these out:
1 Day Truro Itinerary for the Adventurer
1 Day Relaxation & Wellness Itinerary in Truro