Our Urban Balcony Garden Reveal
Urban gardening is (apparently) a thing!  However, urban gardening in Canadian climates is severely under-represented as we've learned.  Yes, we're travel bloggers!  No, we have never talked about gardening before.  But here's the thing.  Not being able to travel outside of the Atlantic Bubble has allowed us to create space for other things.  Being able to sit outside, even in the city, and be surrounded by living plants has been so special to us.
In fact, we're already planning next years' balcony garden!
So, without further ado, here is our urban balcony garden reveal.
How We Created an Urban Balcony Garden Oasis
My hope is that you read this and feel inspired.  Whether you have an expansive backyard or a tiny balcony on a high-rise building you can create a wonderful garden space.  Our balcony is a long, narrow space that measures just 100 square feet.  Here's what we included in our urban balcony garden.
 Custom cedar bench.  Since our space is so narrow, we commissioned garden bench that fits the space perfectly.  I then outfitted that bench with outdoor cushions and pillows from Ikea.
2 low profile outdoor chairs & a small mosaic garden table.  Honestly, we don't love these but they're standing in until we find something that we prefer.
DIY Garden Trough.  We searched high and low to find this and it didn't exist so we made one!  It was a project, yes, but it was worth it.  The trough not only gave us a space to grow our herbs & vegetables but it created height on our balcony.
What We Grew on our Urban Balcony Garden
2 x Annual Planters 
2 x Vines (A climbing hydrangea & a chocolate vine)
1 x Climbing Tomato 
4 x Pepper Plants
3 x Rosemary
1 x Mint
1 x Sunflower
1 x Cucamelon Plant
1 x Herb Planter that included carrots, radishes, lettuce, parsley, lemon grass, sage, oregano, thyme, cilantro, nostursiums and basil.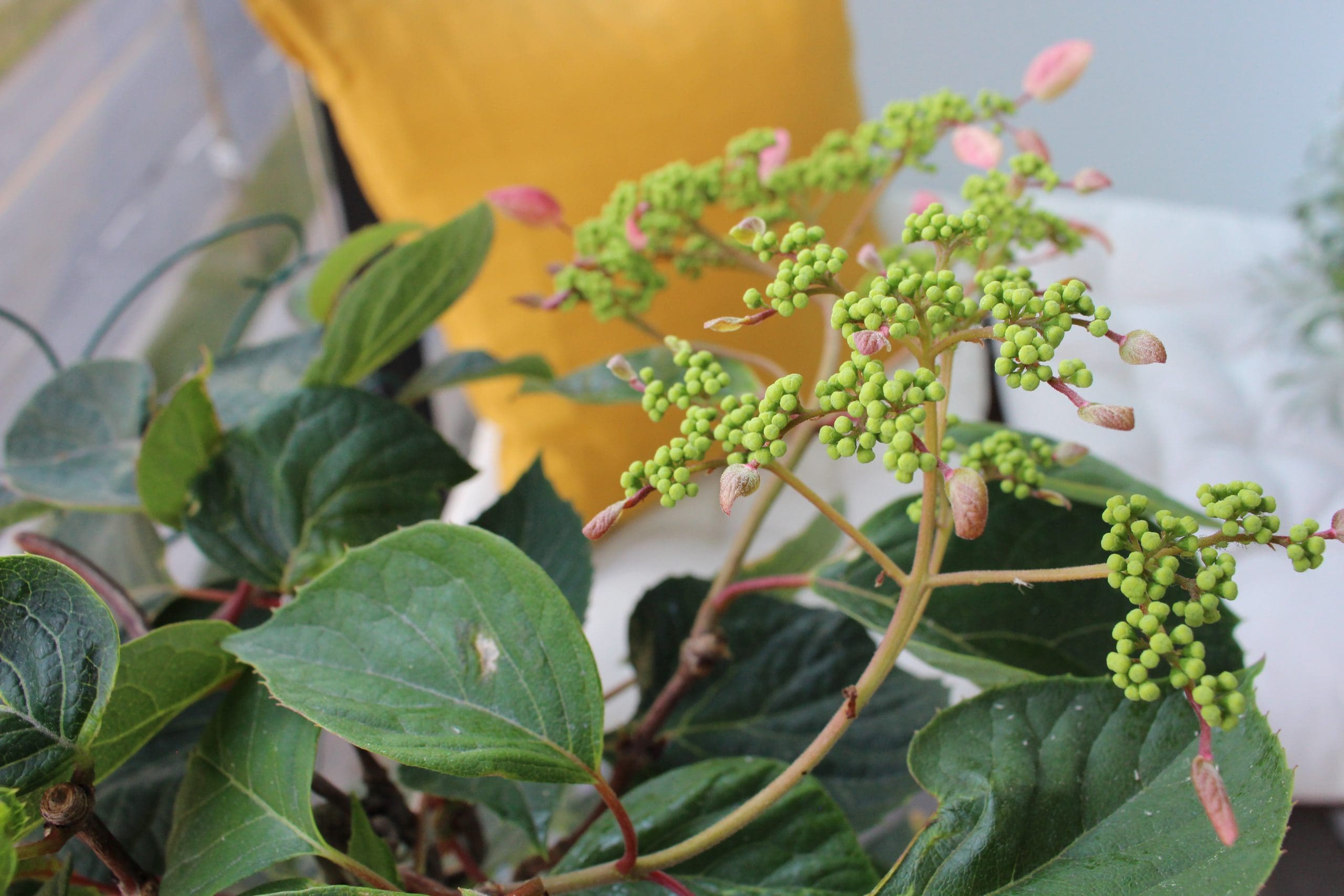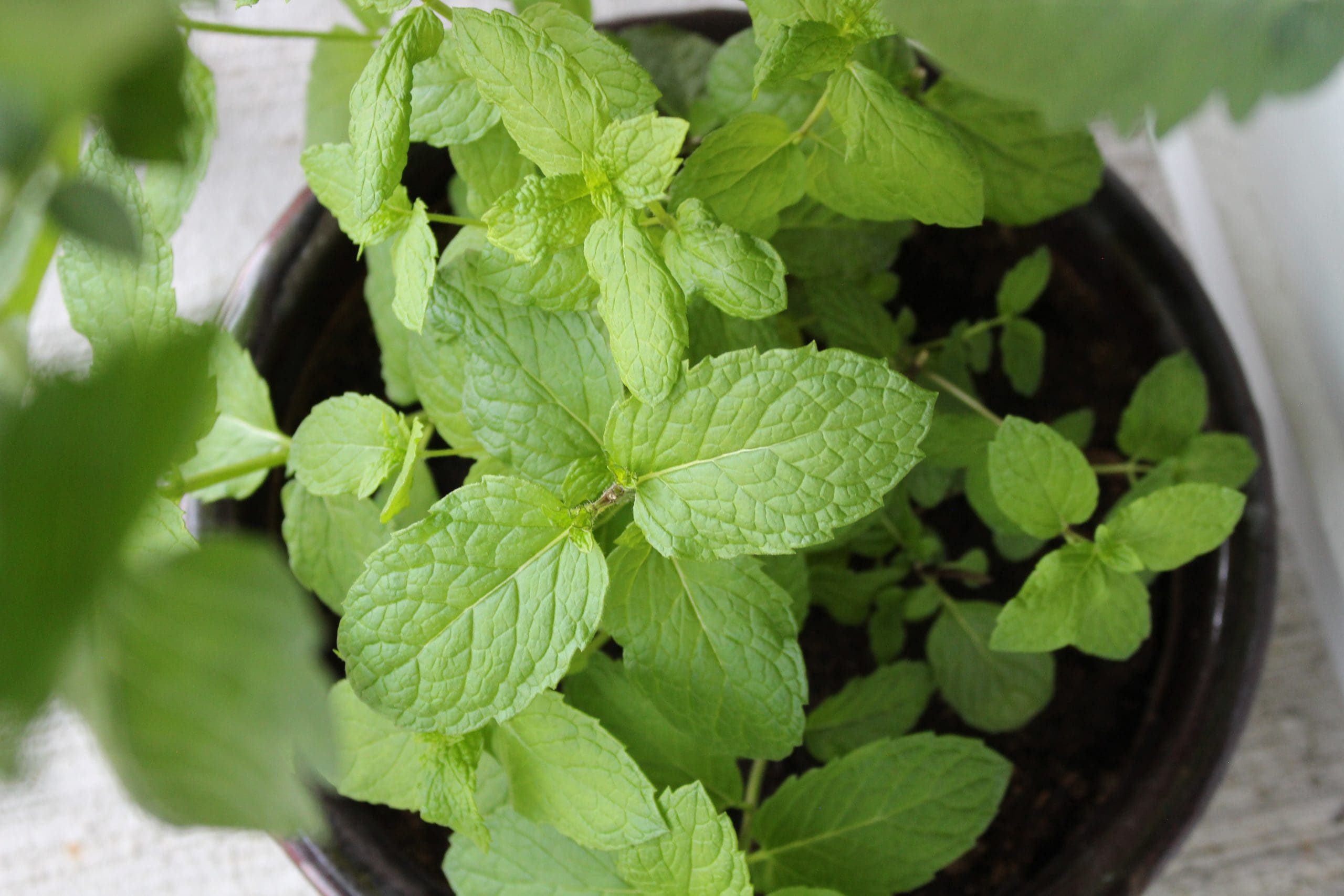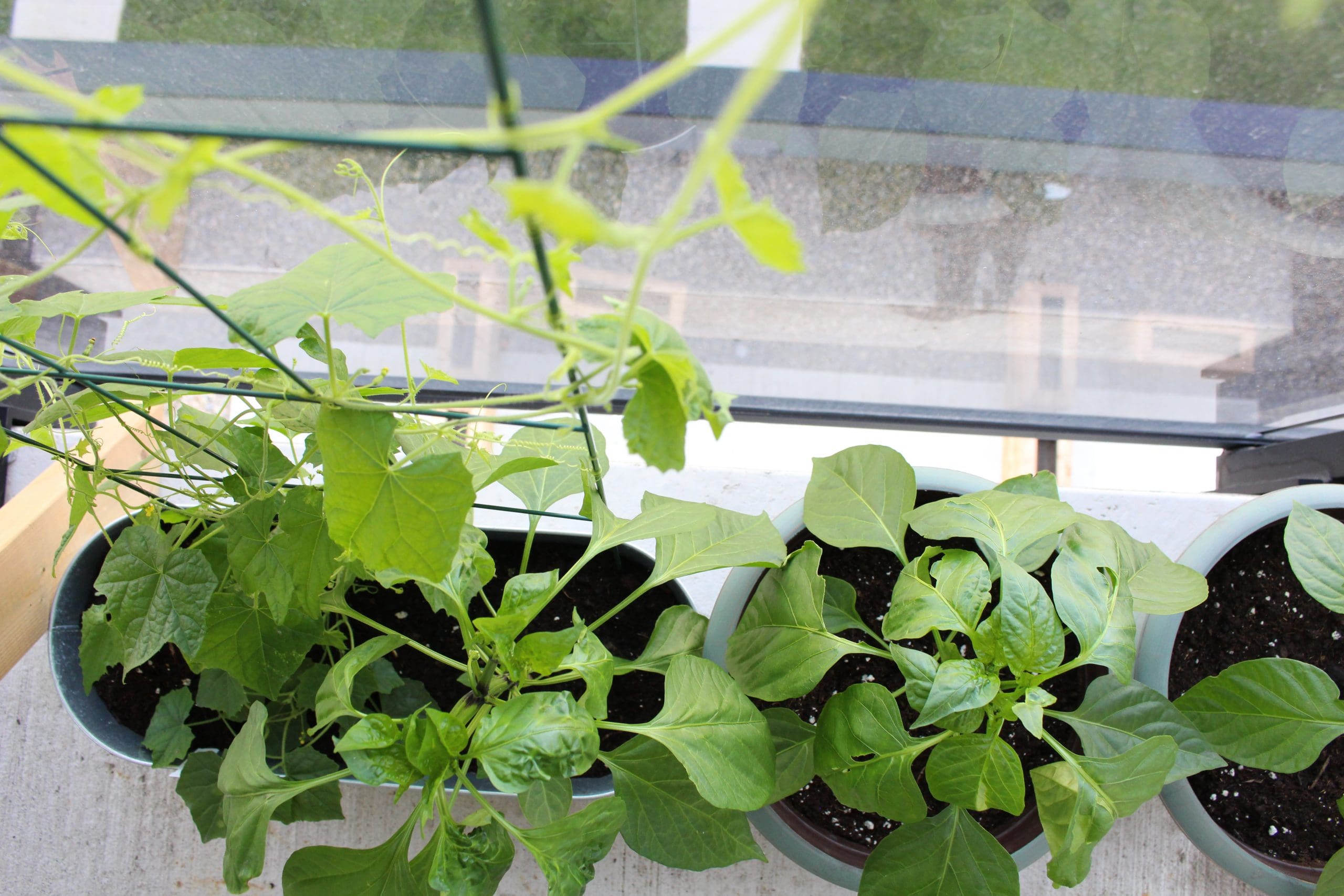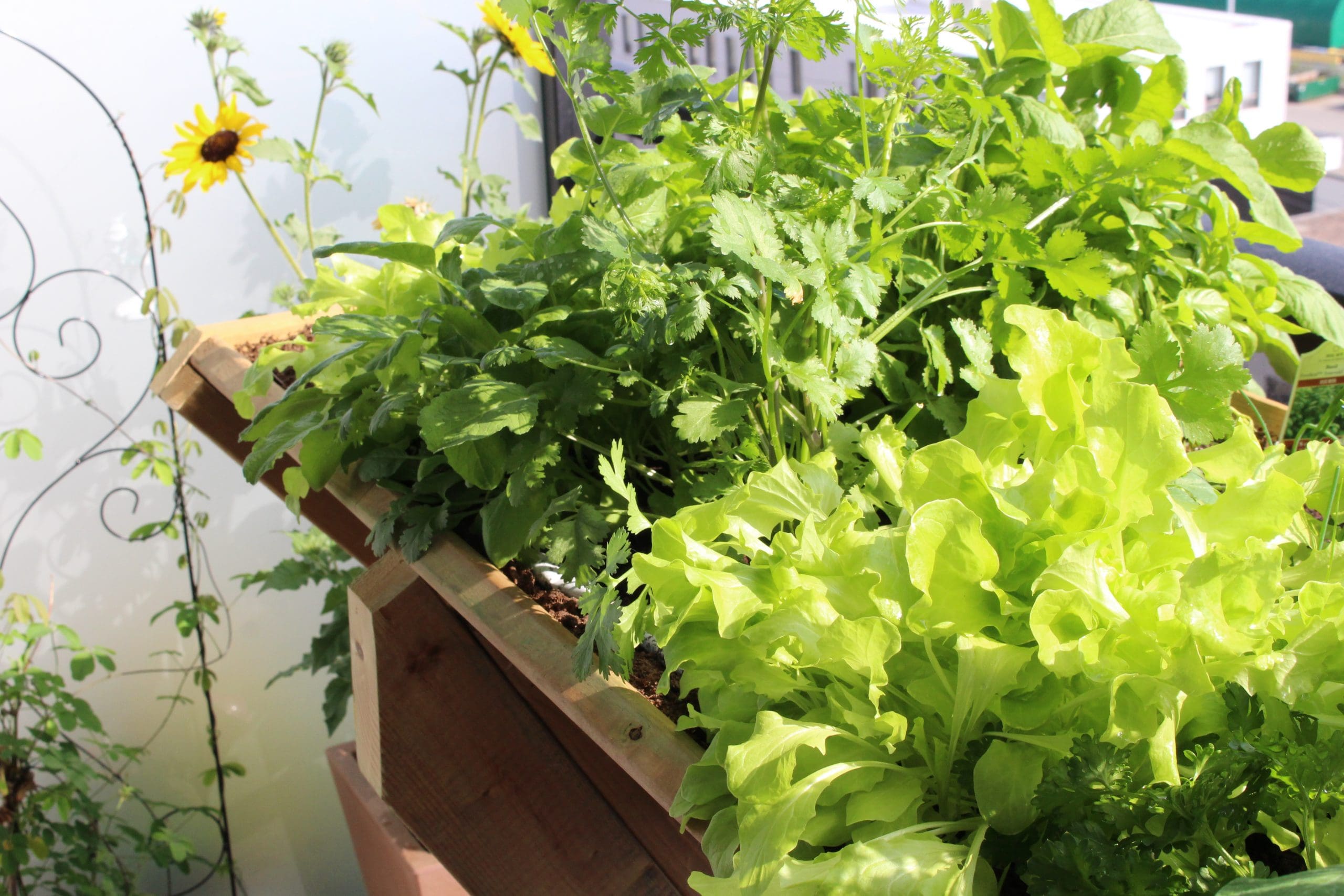 *A heartfelt thanks to Oceanview Garden Center for sponsoring this series and making our urban balcony garden reveal possible. We were so thankful for their support and knowledge in helping us great this garden. Check out the rest of our balcony garden series here.