Questions to Ask Before Starting a Balcony Garden
We're apartment dwellers.  We made a decision years ago that we wanted the freedom, flexibility, and security an apartment offers so that we can prioritize travel.  But, as such, there are some sacrifices that come with apartment life…like outdoor space.  It only recently occurred to us that creating a balcony garden was an option and we're excited to be sharing that journey with you!
Creating a balcony garden can be as simple or as complicated as you want.  There are endless plant, pot, and design options depending on what you're hoping to achieve and how much time you're prepared to invest.  Not to mention the microclimates of balconies (which can vary substantially from the ground).
Luckily, there are beautiful plants that will grow in pretty much any climate.  It's just a matter of finding the right ones and taking the time to do a little recon work before you get started.  Gardens are as unique as fingerprints which is what makes them so special.  So before you dive in, here are some things to consider before you plant your garden.
How much space do you have?
You can create a beautiful garden with the tiniest of spaces but before you start shopping, measure!  Trust me, when you get into a garden center you'll be enamored by all the pretty things and it's easy to overestimate how much space you actually have.  
Take precise measurements and consider all of the space you have available to you.  That includes floor space, wall space, and railings, or window sills.  
We have 100 square feet of space with 6' divider walls on either side.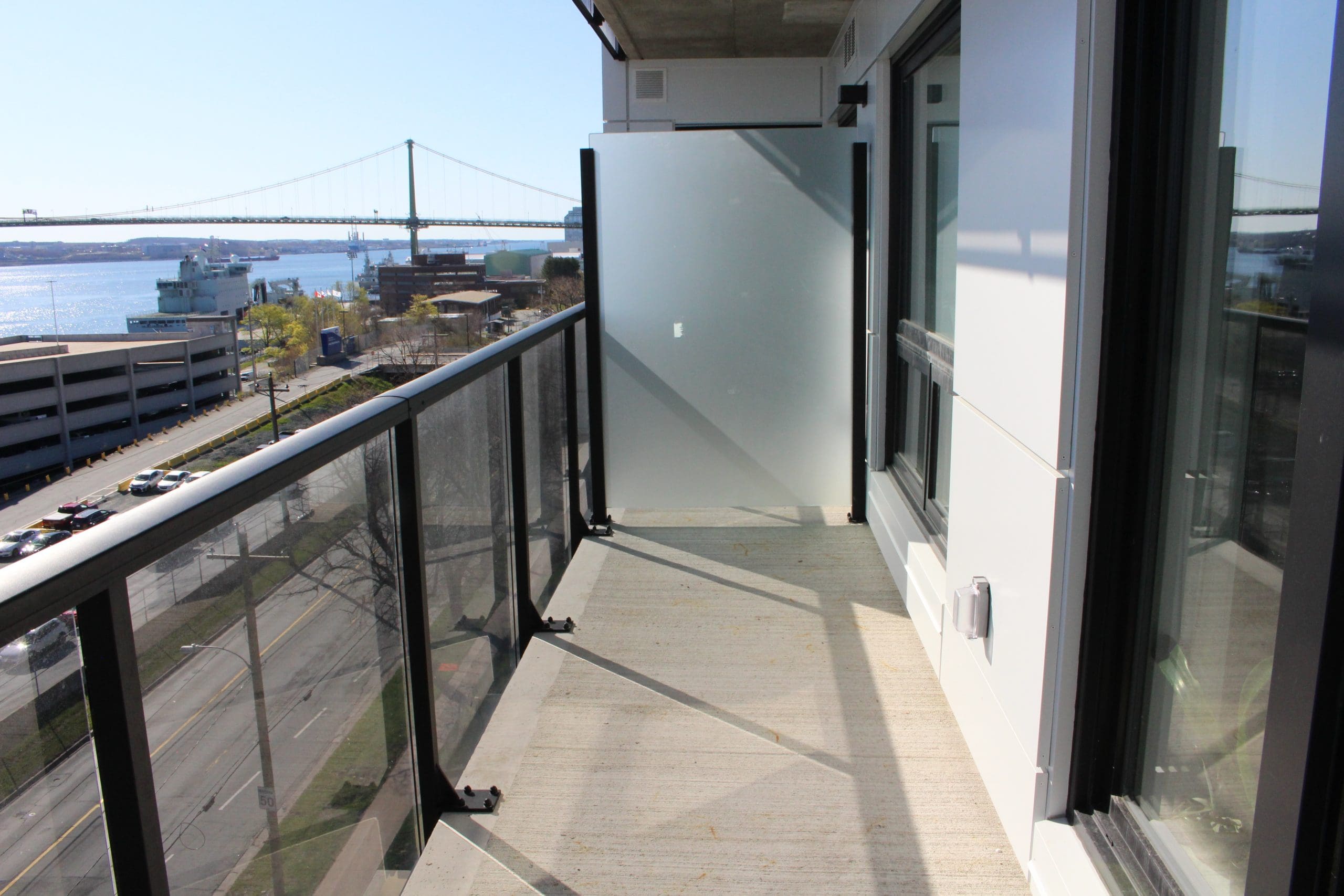 How much sun do you get?
What you can grow depends entirely on the conditions of your balcony.  You'll need to think about wind, sun, and heat – three factors that can vary wildly on a balcony as compared to the ground.
When it comes to the sun, you'll need to know exactly how much direct sun (if any) your balcony gets.  Don't guess!  You've got to time it out in order to maximize your garden success.  Under or overestimating the amount of sun your new plants are getting can make or break your balcony garden.
We get morning sun on our east-facing balcony and then indirect light for the rest of the day.  
How much time can you spend caring for your garden?
Another factor you'll want to consider is how much time you have (or are willing) to invest.  The idea of care-free plants is a myth; unless they're fake.  All plants need water and most need food to thrive.  That means, if you want a balcony or patio garden, there will be some time and care required.
How much, completely depends on the types of plants you choose.  If you want a lush, robust garden but aren't interested in the maintenance there are other options.  Self-watering pots, irrigation systems, and hiring someone to care for your garden are among those options.  But, I'd recommend starting small and if you enjoy gardening you can grow from there.
In our case, I already know I love caring for plants.  We also know that this year's travel schedule will be lighter than normal so we're prepared to invest a good amount of time in our new garden.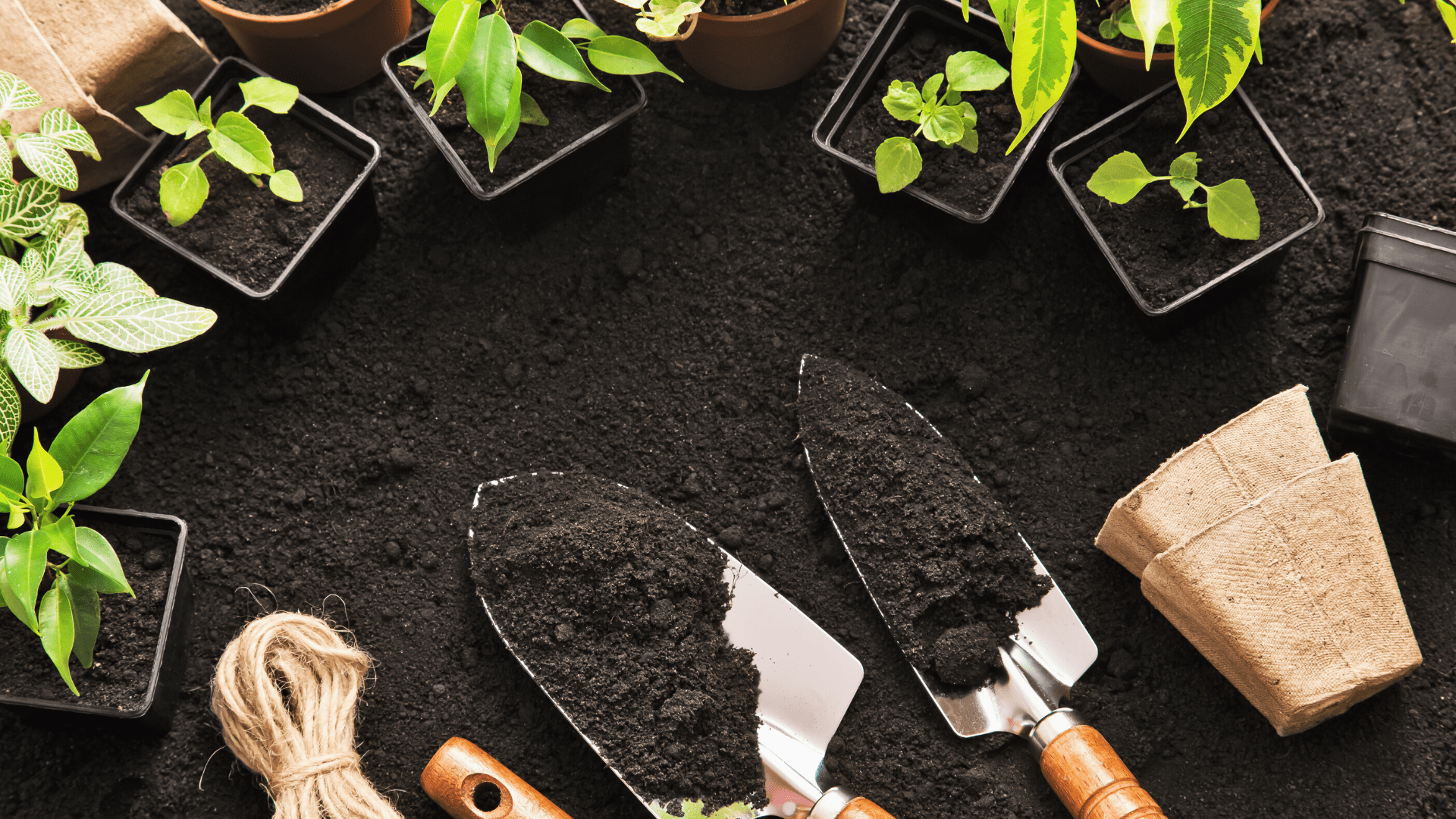 What is your balcony climate?
Aside from the amount of sun or shade you get, a balcony has it's very own climate that can differ drastically from the ground.  In order to create a balcony garden that thrives, you'll need to consider:
How windy is your balcony?  Wind dries out plants more quickly and you'll need to compensate for that with extra watering and care.

How cold does the balcony get?  If you're planning to over-winter your garden, you'll need to make sure the plants you choose can handle that.

How hot does the balcony get (some balconies experience scorching heat in the summer months)?

Is your balcony sheltered?

What's above you?  If you have upstairs neighbors, will there be run-off from their plants?
Our balcony is sheltered and has solid concrete floors and ceilings which means we don't have to worry about run-off (unless someone deliberately dumps something).  It does get a bit of wind and we've already noticed that plans dry out quickly so staying on top of watering will be critical to our success.
Because it's sheltered by opaque dividers, we're not worried about extreme heat up here and we're anticipating a great growing climate.
What is your balcony garden budget?
It's certainly possible to spend an absolute fortune on a balcony garden, but you don't have to.  Depending on whether or not you want new pots, planters, furniture, and decor your balcony garden budget can vary greatly.
You'll need to invest in good quality soil and, of course, your plants but otherwise there is a lot of variances.  Starting your garden from seed is less expensive but more time-consuming.  Recycled containers can easily become garden boxes and it's not difficult to find second-hand pots and planters.
In our case, we made the decision to invest in a mix of repurposed, new, and custom made furniture and decor.  Sustainability is really important to us so we opted for materials that are natural and/or will last for years to come including a repurposed apple box and a custom organically treated planter box.
Do you plant to grow food?
If an edible garden is one of your balcony garden goals, you'll need to be very mindful of the conditions you're working with.  While many vegetables need 6-8 hours of direct sun, you can grow lots of herbs and lettuce with far less.
You'll also want to consider the materials you're planting in if you're planning to eat what you grow.  Chemically treated lumber and certain fertilizers aren't recommended if you're growing food.
We are most definitely growing food as part of our balcony garden.  As such, we invested in organically treated lumber to build our vegetable garden box.  We're also using organic plant food and seeds.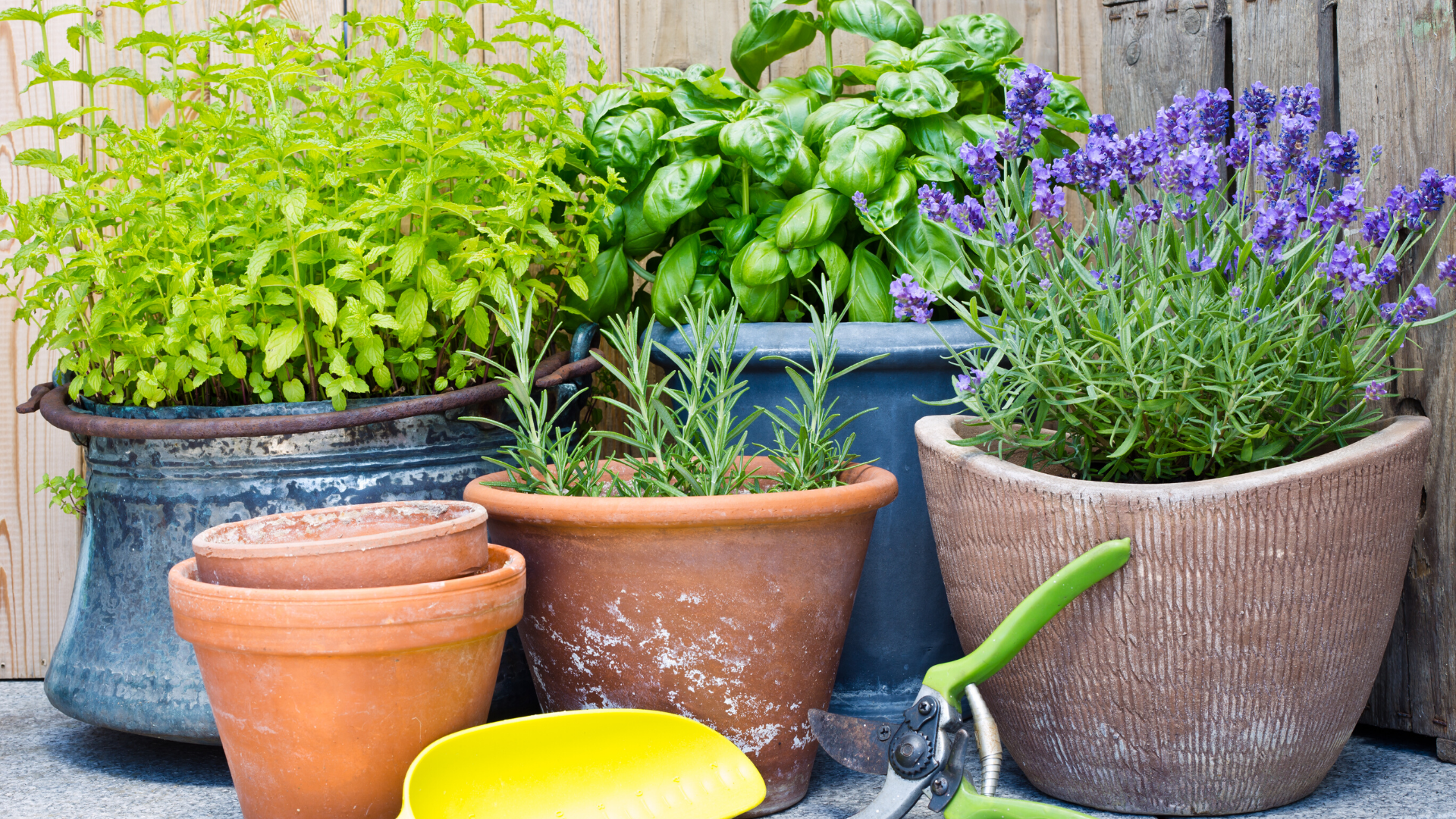 What are the rules in your building?
Apartment living comes with its fair share of perks but it also comes with a lot of rules.  Before you start adorning your balcony, have a good read through your lease agreement.  Make sure you're aware of any rules or covenants in place to avoid any issues.
Our building doesn't allow the installation of anything to walls, dividers, etc.  That means we can't hang planters off the railings or from the ceiling.  We're also not allowed charcoal or gas grills but there are no rules about having a balcony full of plants!
Although our building is new and the balconies are made of concrete, we also made sure to be mindful of how much weight we're using.  We opted for lighter materials (wood, resin, etc) over heavier pots like ceramic.  
Do you have easy access to water?
This is a question that we didn't think of until we started!  In most cases, your water source will be the faucet.  That can mean lots of trips back and forth for thirsty balcony plants.  We recommend investing in a large watering can that you can fill in the bathtub.
Like most, our water source is the faucet.  After a couple of days running back and forth with cups of water, I grabbed one large watering can for my bigger plants and a smaller, more decorative can with a delicate pour spout for my starters.  The small can is also great for watering my small pot house plants without making a mess!
---
*This series is sponsored by Oceanview Garden Center.  We're so pleased to partner with companies who share our values and it means the world to us that we get to share those resources with you.  Oceanview Garden Center is located in Chester, Nova Scotia, and offers online ordering as well as an indoor shopping experience.  Visit them at plantcrazy.ca