11 Things to do in Antigonish
Antigonish is home to St. Fancis Xavier University and the oldest continuous Highland games outside of Scotland but there's a lot more to explore as a visitor.  It's just a 2 hour drive from Halifax and is full of great eateries, outdoor activities, amazing beaches and the cutest little shops and cafes.  When it comes to things to do in Antigonish, we've got you covered!
Where to Stay in Antigonish
Antigonish is a University town so there are plenty of options when it comes to accommodations.  We stayed at The Maritime Inn on Main Street which is a perfectly central location.  The Maritime Inn has it's own restaurant with a fantastic new patio but it's also conveniently located within walking distance of many other restaurants, pubs & cafes.
Where to Eat in Antigonish
This list certainly isn't inclusive!  There are a lot of restaurants in Antigonish per capita because of all the students who call it home for the better part of the year.  You can find anything you're looking for, from fine dining to food trucks.  Since we only had one day, this is where we ate.
The Brownstone Cafe
244 Main Street
The Brownstone is a great spot to grab a bite if you're after pub fare.  They've got everything you'd expect from a student focused pub including pizzas, burgers, and local craft beer.  We especially enjoyed the street side patio where we could people watch during dinner!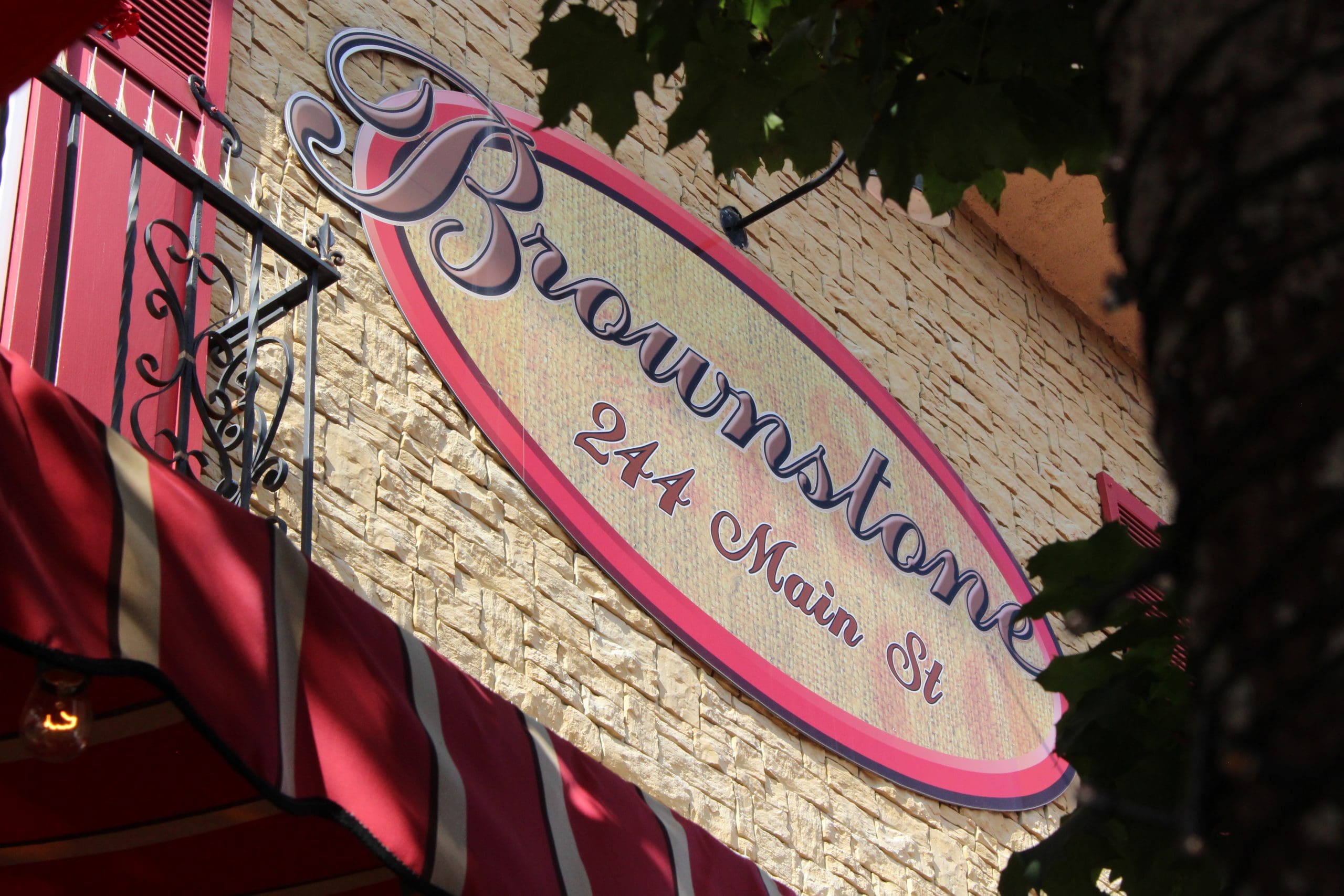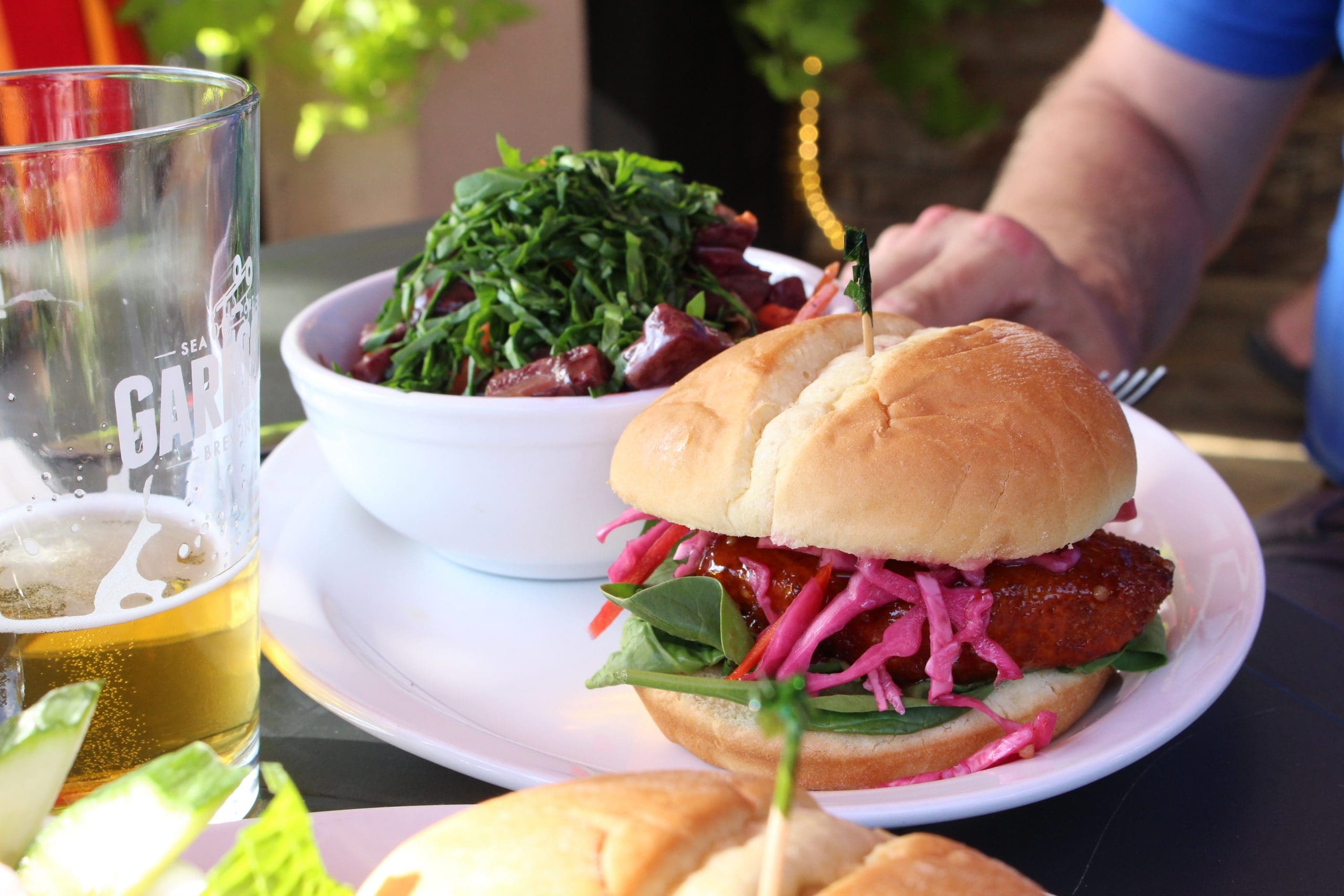 Tall & Small Cafe
342 Main Street
When it comes to coffee shops in Antigonish, the Tall & Small is the local coffee shop that EVERYONE recommends.  They've got the coolest vibe going and this wasn't our first visit.  You can get everything from drip coffee to speciality lattes and espresso.  They also do, as you'd expect, baked goods and lunch items like wraps, sandwiches and salads.  
They also cater to the gluten-free, vegetarian and vegan crowd offering all kinds of alternatives and options.  We love that their community and health focused with the motto "food can be delicious and healthy".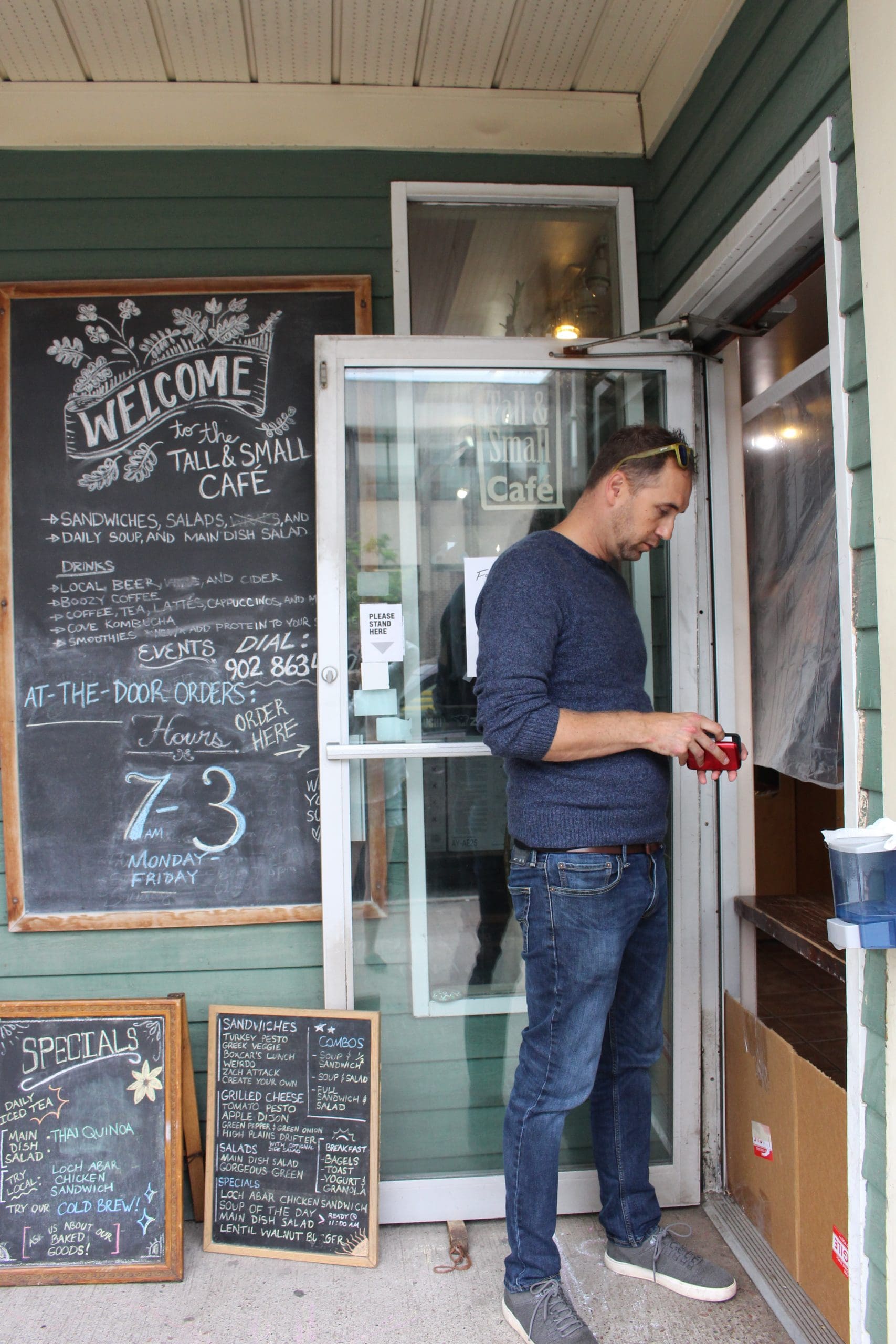 Gabrieau's Bistro
350 Main Street
It's not everyday that a small town offers a fine dining experience but the diversity of the food scene in Antigonish is one of the things we love about it.  If you're looking for a more elevated menu, Gabrieau's Bistro might be the right fit for you.  Award winning Chef, Mark Gabrieau is at the helm at the bistro and they serve up everything from sushi to pasta.
Gabrieau's also offers an extensive wine list, featuring local wines and imports.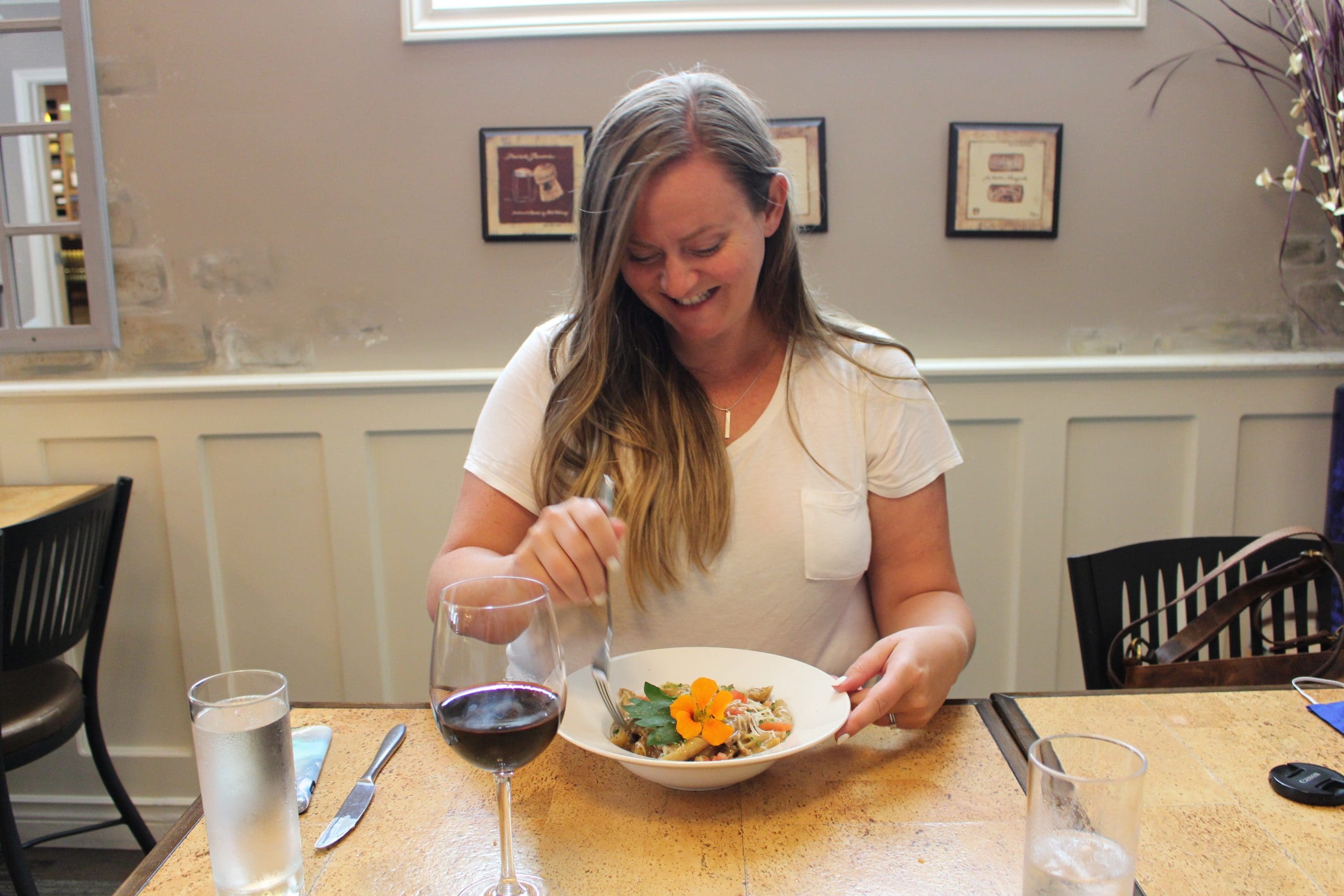 What to Do in Antigonish
Hiking
Keppoch Mountain
Keppoch Mountain is located 20 mins outside of downtown Antigonish and this was our first visit!  The mountain offers a robust array of year-round activities including hiking, mountain biking (winter & summer), skiing, sledding, ropes courses and more.  There are more than 30 well marked trails and they rely on day pass fees and memberships to maintain the park (although when we were there, the lodge was closed and there was nowhere to buy a pass).
We spent the morning, exploring some of the trails and look forward to returning again.  The fall would be AMAZING at this park!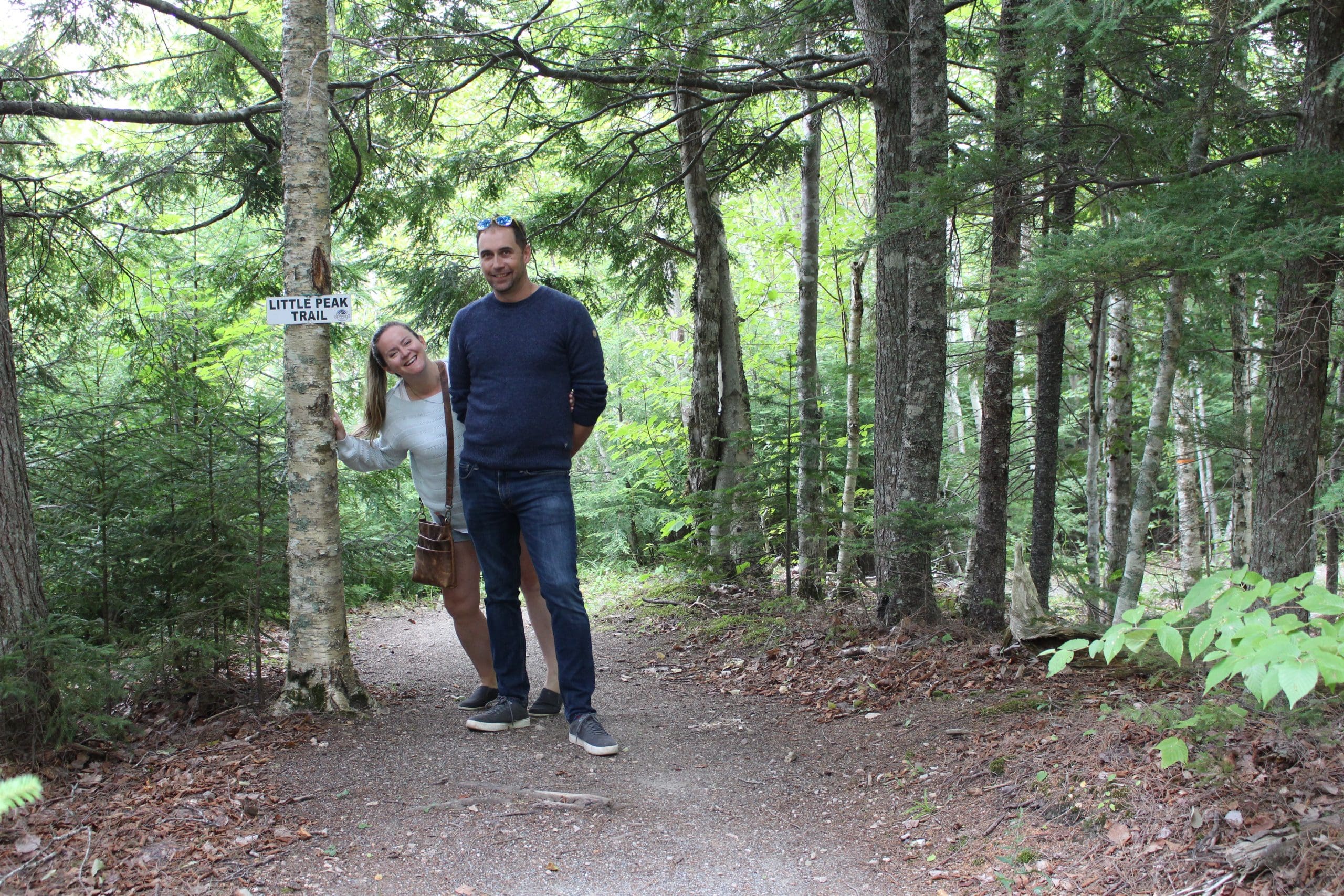 Cape George
The Cape George trail system offers 37kms of hiking trails that range from 2km and up.  I've hiked most of this trail system and always enjoy visiting the Cape George lighthouse, seeing the views of Ballantyne's Cove Wharf and sitting by the natural "bubbling spring".
Fishing & Tuna Charters 
Have you ever gone Mackerel fishing?  How about Tuna?  We hopped aboard Captain John's tuna charter at Ballantyne's Cove Wharf and took a tour around Cape George.  While Tuna charters are what they normally do, we opted for a quick trip out to fish mackerel and will return later to try our hand at tuna fishing.
The tuna charters themselves are a full day catch and release experience that includes all gear, 3 meals on the water and the experience of catching a tuna (which average 700 lbs).  We, however, also found the mackerel fishing really fun!  We'll keep you posted on the tuna charter if and when we do it!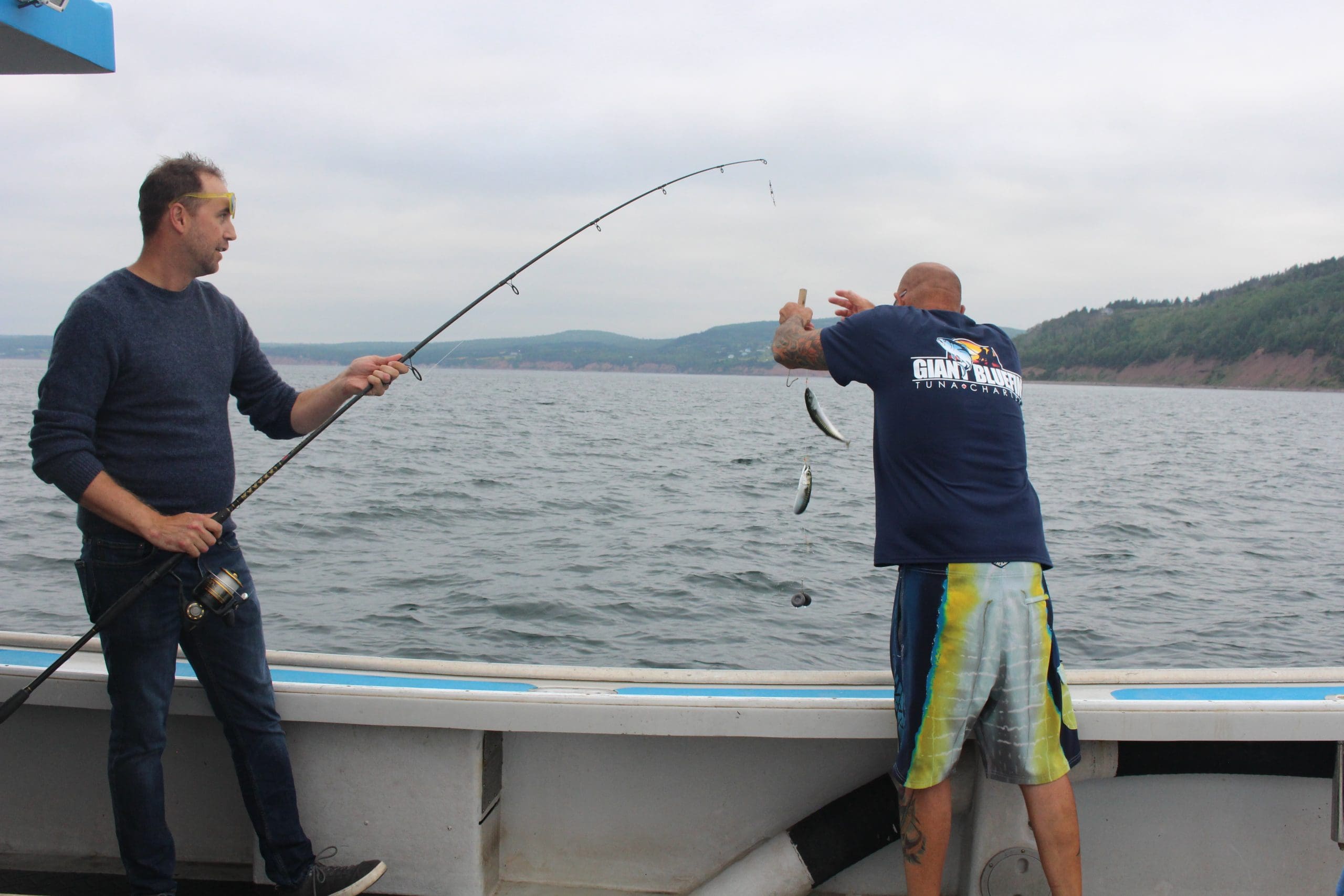 Go Beach Hopping
I feel like I'm starting to sound like a broken record but the beaches in Nova Scotia are incredible.  The diversity of the coastline will blow your mind and Antigonish is no exception.  There are endless beaches to explore but two that we visited and loved were Malignant Cove and Pomquet Provincial Park Beach.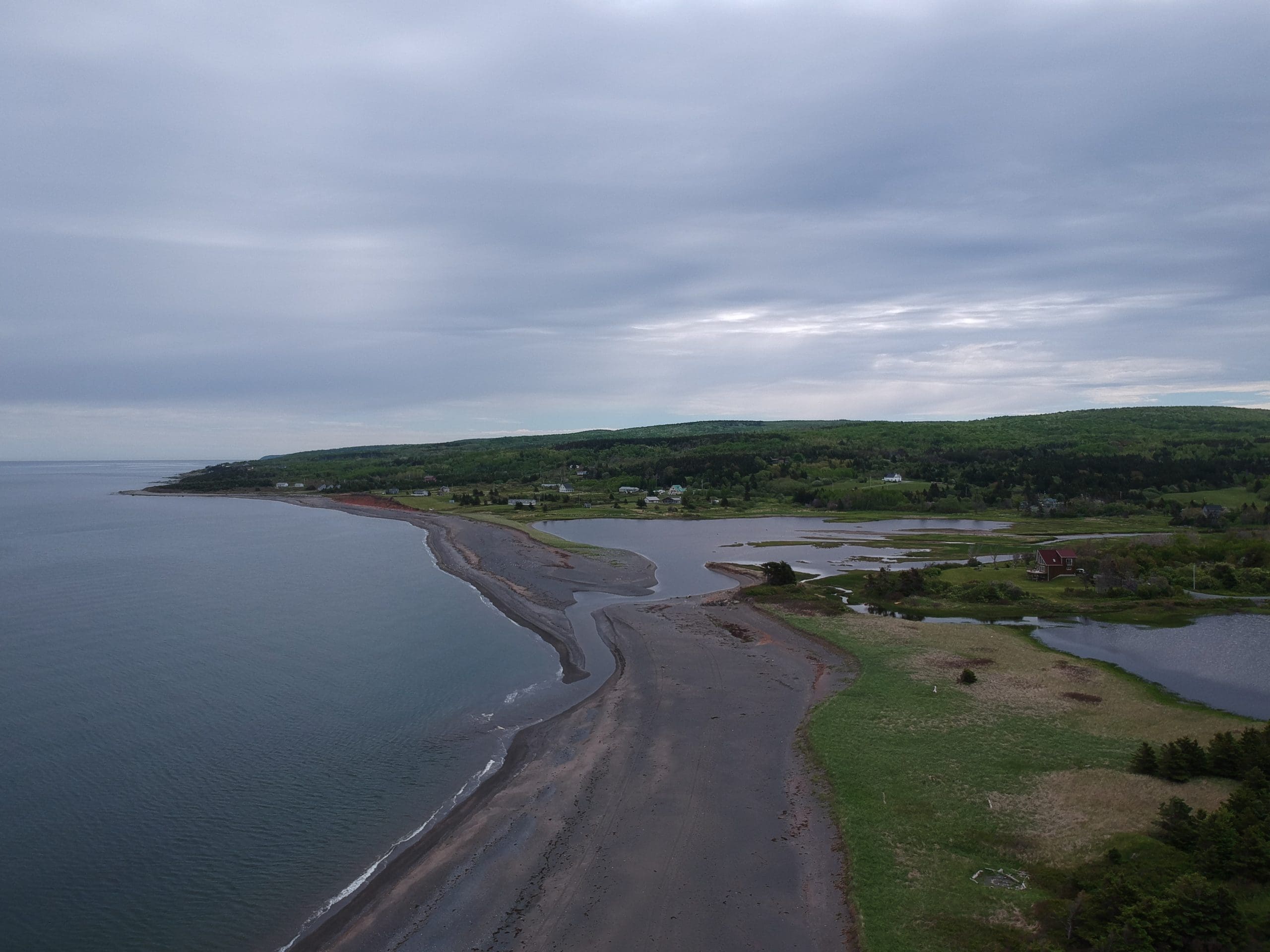 Malignant Cove is, apparently, a scuba divers dream (although we didn't dive) and was named after a pirate ship.  It's got the most incredible black sand and turquoise blue waters!  This beach is unsupervised so use is at your own risk.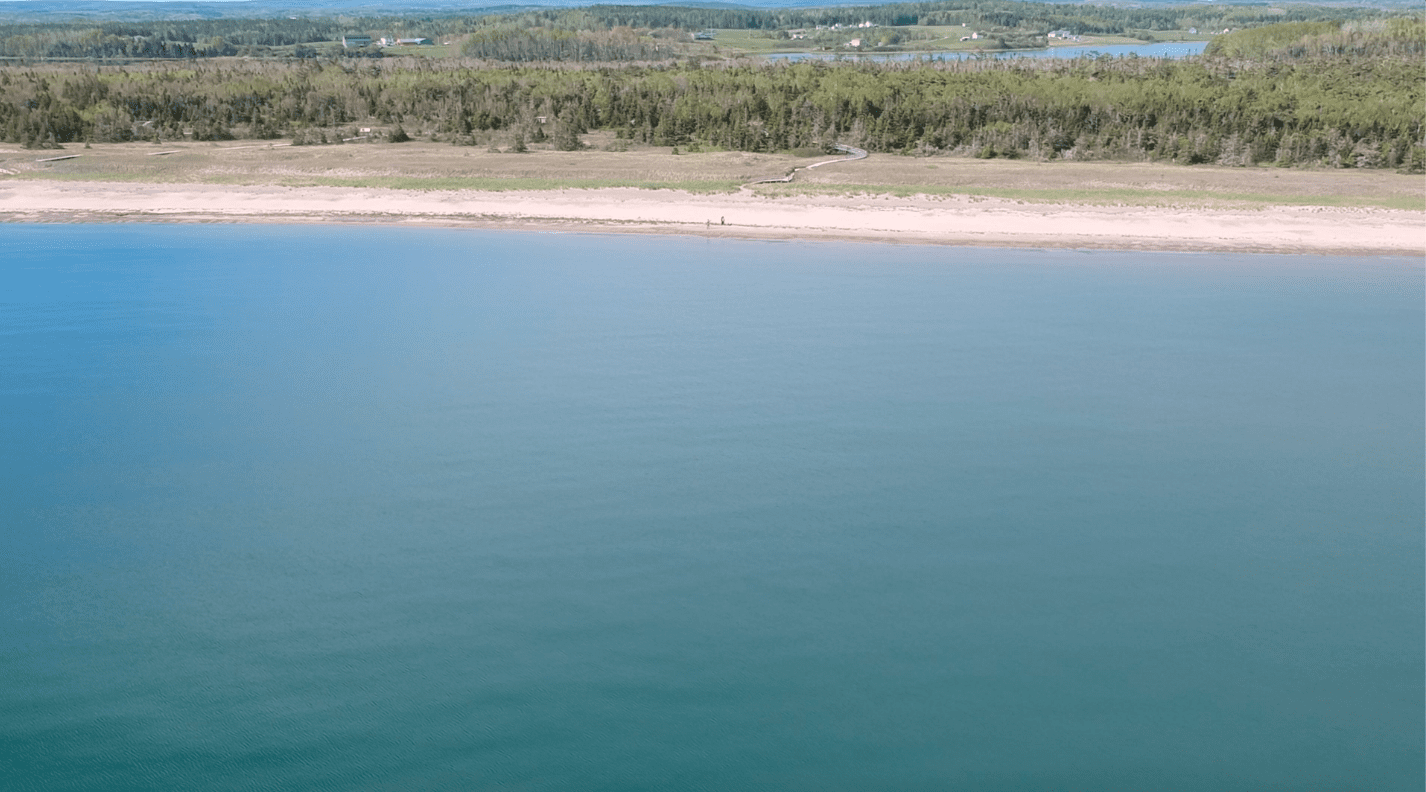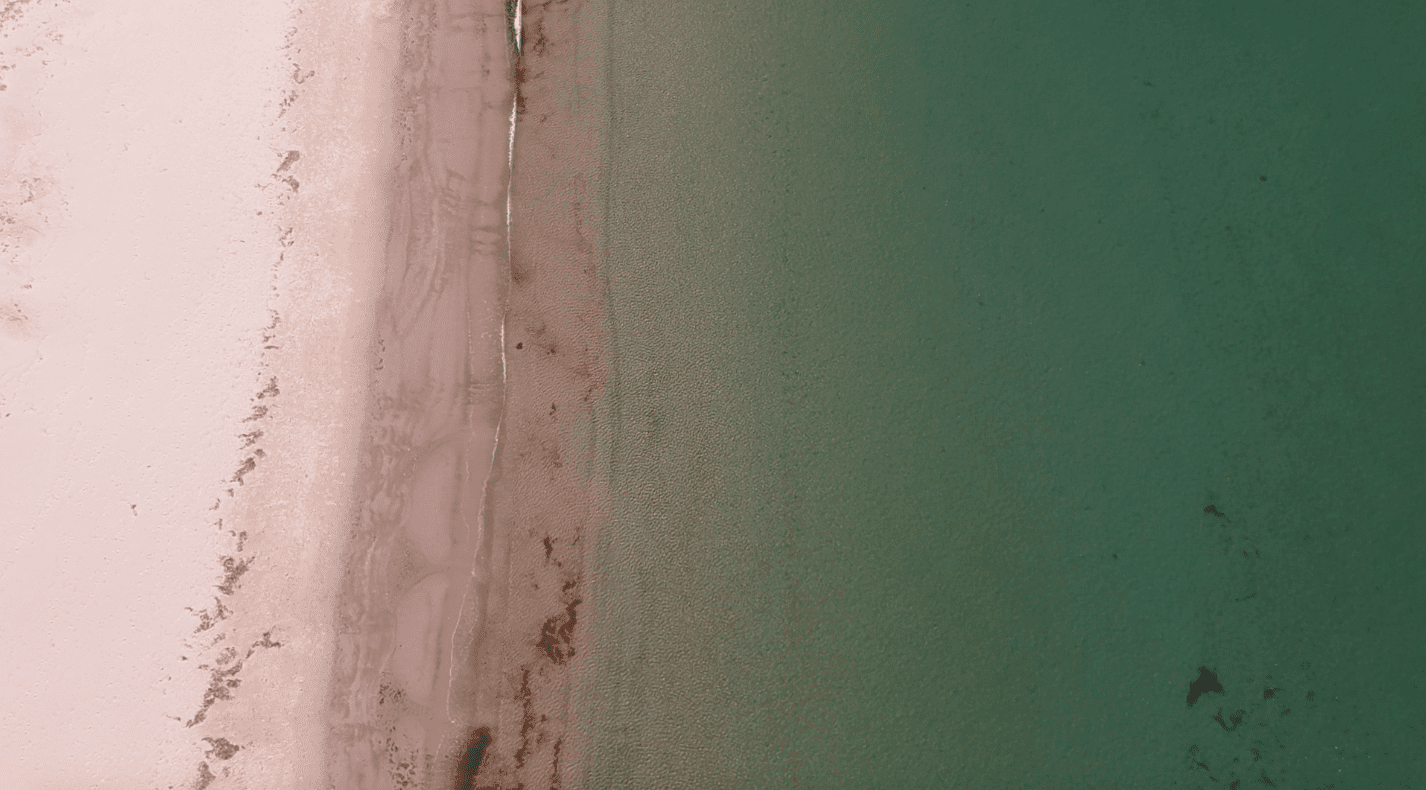 Pomquet Provincial Park Beach is a supervised beach that offers a gentle slope and fantastic swimming.  It's also home to piping plovers (so please be aware when visiting and watch them, but leave them along).  
Shop the Boutiques on Main Street
There are so many cute little shops on the Main Street in Antigonish.  We always make a point to pop into as many as we can along our travels.  I'm particularly fond of picking up local bath & body products as well as post cards!  Yes, I still buy and send post cards!  Our favourite little shop we came across in Antigonish was a place called the Posh Peppermint.  They've got all kinds of interesting things and definitely worth a stop.
Visit the Arisag Lighthouse
The community of Arisag is located about 30 minutes from Antigonish but it's worth the drive.  The original Arisag lighthouse burned in the 1930's but this replica stands in its place and the views from the park are stunning.  You can often see marine biology students studying the flora and fauna and watch the boats come and go from the harbour.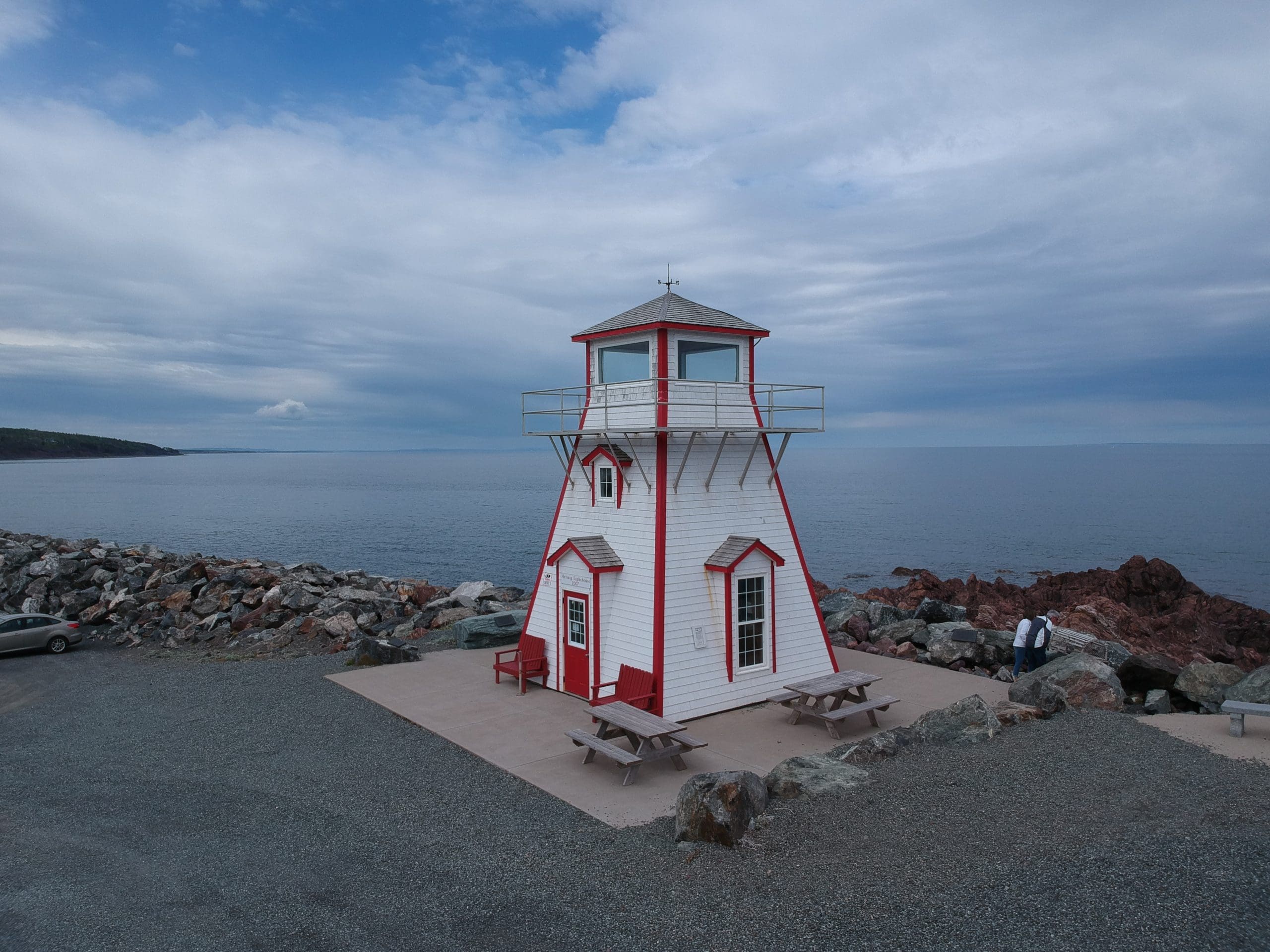 Drink Local Spirits at Steinhart Distillery
Directly across the road from the lighthouse you'll find one of our favourite stops – Steinhart Distillery.  Thomas Steinhart, from rural Germany, produces the most amazing, award-winning gin that you cannot miss.  Try some their hand-crafted cocktails, do a tasting and enjoy their expansive patio and schnitzel shack snacks while overlooking the Arisag lighthouse.  You don't be disappointed!
Final Thoughts & Itinerary
As is often the case for us, we barely scratched the surface here but we covered a lot in 2 days.  If you're reading these itineraries it means you're, most likely, like us and love many of the same things as we do.  So, to make things easy for you, I've put together this map with itinerary stops in the same order we did them.  These maps are designed to maximize your time and minimize extra mileage!
Day 1: Checking-In
Total Drive Time: 0, this leg is walkable (aside from getting to Antigonish)
Depending on how far you're travelling, we always recommend you keep the first day light.  In this case, we drove from Halifax, checked-in to the Maritime Inn around 3pm and then took a stroll down the Main Street.  We did a little shopping and then had an early dinner at the Brownstone Cafe before returning back to the hotel to enjoy drinks on their new patio!
Day 2: Exploring Antigonish
Total Drive Time: 2 hours, 7 minutes
The second day is almost always our "big day".  We're usually well-rested and ready for an adventure!  We started with coffee (of course) and then headed for Ballantyne's Wharf to go fishing!  Note: if you're doing the tuna charter you'll need a full day for this!  From there we travelled along the coast to the Cape George lighthouse and then stopped off in Malignant Cove for a quick beach walk (it's a small beach and doesn't take long).
Next, we visited the Arisag lighthouse and then went across the road to Steinhart's for lunch and drinks.  Our afternoon was spent at Keppoch Mountain and then Pompquet Beach before dinner at Gabrieau's and back to the hotel.
Yes, this is a HUGE itinerary that you could certainly split into a couple of days but we love to be busy and wanted to cram as much in as we could!  There are tons of things to do in Antigonish and we can't wait to explore even more.
If you plan on visiting Antigonish, let us know!  We'd love to hear which parts of this itinerary you found helpful.  If you know the are well, let us know what things to do in Antigonish we missed and we'll add that to the list for our next visit!
* This series is sponsored by DEANS (destination eastern and northumberland shores).  As always, we only share content with you that we think you'll enjoy and we're never compensated to produce positive reviews.  All opinions are our own!