Halifax Waterfront Activities to Try This Year
The Halifax Waterfront is a landmark of Nova Scotia.  Each year, thousands of visitors add the iconic boardwalk to their list of "must see" spots in Nova Scotia.  But, Halifax locals love the waterfront too!  There is are more than 4km of waterfront boardwalks to enjoy and the options for things to do are endless.  Whether you're visiting our beautiful city or you live here, take a closer look at all the Halifax Waterfront activities to try.  You might be surprised.
We love playing tourist in our own city.  And, we always encourage others to do the same.  We've been exploring Nova Scotia for the last 7 years as Dashboard Living and we're still finding new things to do.  So without further delay, here are 9 things to on the Halifax waterfront this year. 
Disclaimer: This blog was sponsored by Downtown Halifax!  We love working with organization like DTH to create content like this and help you explore more and make better memories.  As always, all opinions are our own.
9 Halifax Waterfront Activities
---
Book a Craft Beer Cruise
1751 Lower Water St, Halifax
You'll see Ambassatours pop up a few times on this list.  They offer all kinds of waterfront experiences but one of our favourites is the New Scotland Brews Cruise.  The brews cruise happens on Thursdays nights throughout the summer on the Harbour Queen (check availability here).  You can enjoy local craft beer and live music on this 2 hour tour.  Visitors can also order food and beverages beyond beer, if that's not your thing!
We booked the brews cruise a few weeks ago with 8 family members and had a great time!  We had dinner downtown, at the Barrington Steakhouse, then walked to the waterfront and boarded.  Aside from the great company & beer, we really loved cruising under the bridge and next to the container ships for a new perspective on something we see everyday.
---
Go Sailing at Sunset
1597 Lower Water St, Halifax
Sunset chasers, listen up!  One of our favourite experiences this year was the wine and cheese sunset cruise with J Farwell sailing tours.  They offer a bunch of different tours that include learn to sail, adventure sail, and moonlit sail.  But, as Nova Scotia wine ambassadors, we couldn't pass up the wine & cheese sunset sail.
The cruise offers a selection of local wines (yay) and an epic cheese board!  If my memory serves, we enjoyed 3-4 glasses of local wine during our sail down the Northwest Arm in the Halifax Harbour.  It was a 2.5 hour experience and it was spectacular.  The sail itself was great, but the crew is what really made the night special.
The J Farwell crew was wonderful!  They were super friendly, funny, and offered all kinds of insights and stories during the sail.  We've been on lots of sailing excursions and this was, by far, our favourite.  Not to mention the local wine from Jost!
---
Enjoy an Ice Cream
1479 Lower Water St, Halifax
Have you noticed we haven't talked about restaurants, bars or patios yet?  That's because we've covered dozens of Halifax restaurants already.  But we couldn't leave this one out.  If strolling along the Halifax waterfront is your ticket, definitely stop at Sugah for a sweet treat to take along with you.  Sugah is the sweetest little hand paddled ice cream on the Halifax boardwalk.  I love strawberry, but they always have new and exciting flavours to try!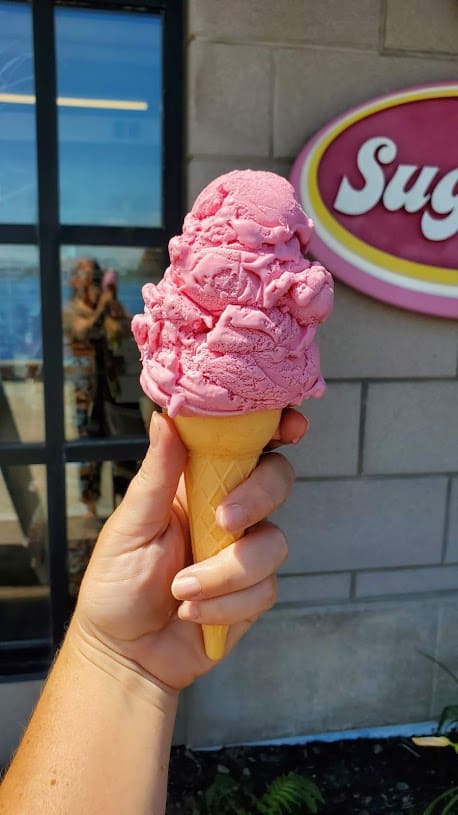 ---
Bike to Lunenburg
1507 Lower Water St, Halifax
Wait!  Don't panic!  I know that's a really long trip from the Halifax waterfront…and not something most recreational cyclists would do in a day.  But it's an option.  What we did was much shorter.  iheartbikes offers all kinds of self-guided & guided tours beginning at their shop on the Halifax waterfront.  There are short, city tours and longer 1/2 day or multi day routes.  Either way, we love the idea of exploring by bike.
You can rent hybrids, e-bikes, car racks and even child carriers.  We decided to tackle a longer route and followed the BLT trail from Halifax all the way to the Bike & Bean Cafe (about 32km from the Halifax waterfront).  We stopped for lunch and a beer, then turned around and came home.  It was a great day and I would 10/10 recommend it.  
Quick tip if you're not a cyclist though!  The route we chose was lengthy.  60km round trip doesn't sound like a lot on a bike, but if you're going to tackle it, I'd suggest bike shorts… we were sore!  But, it was worth it!  I'm already planning another trip next year.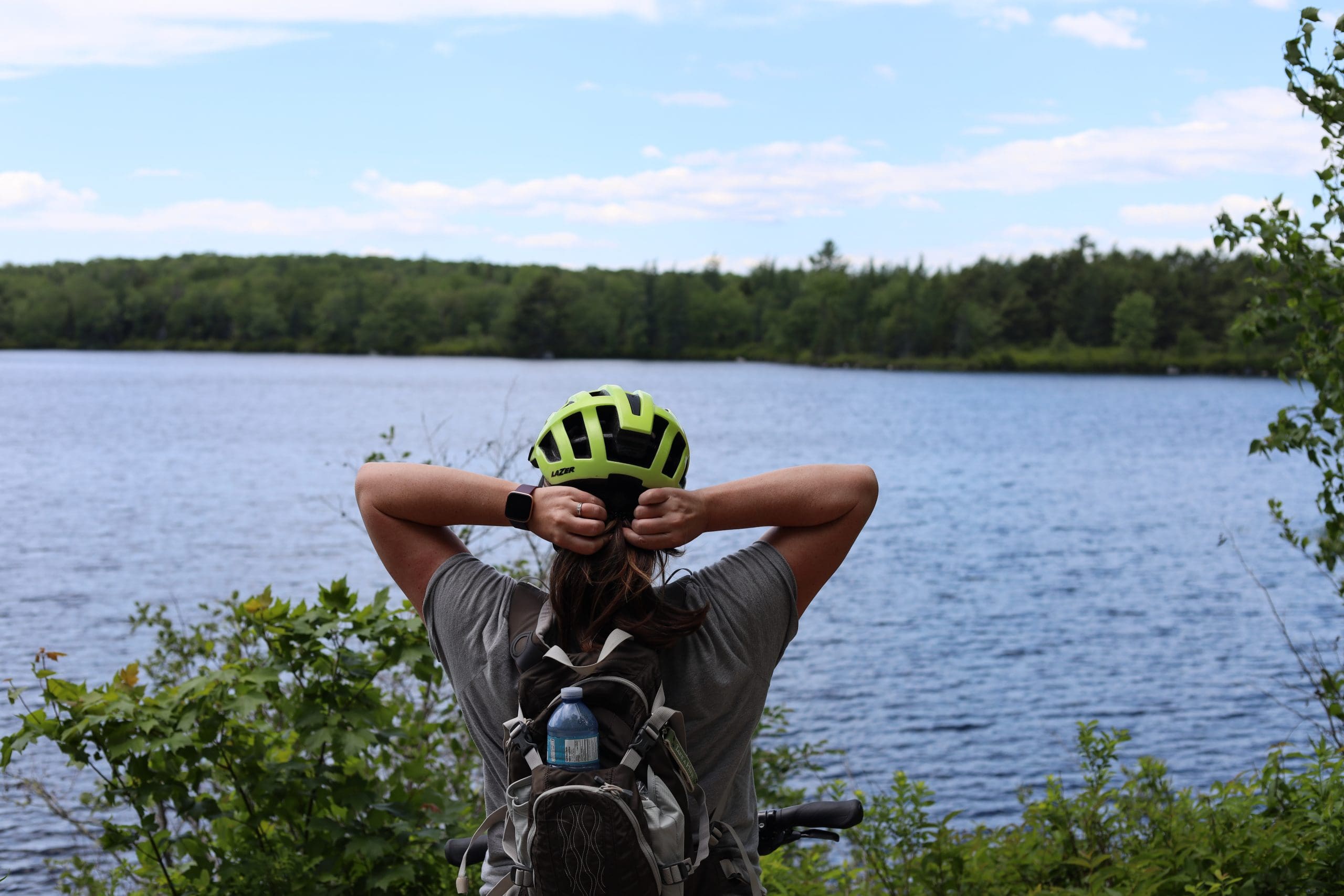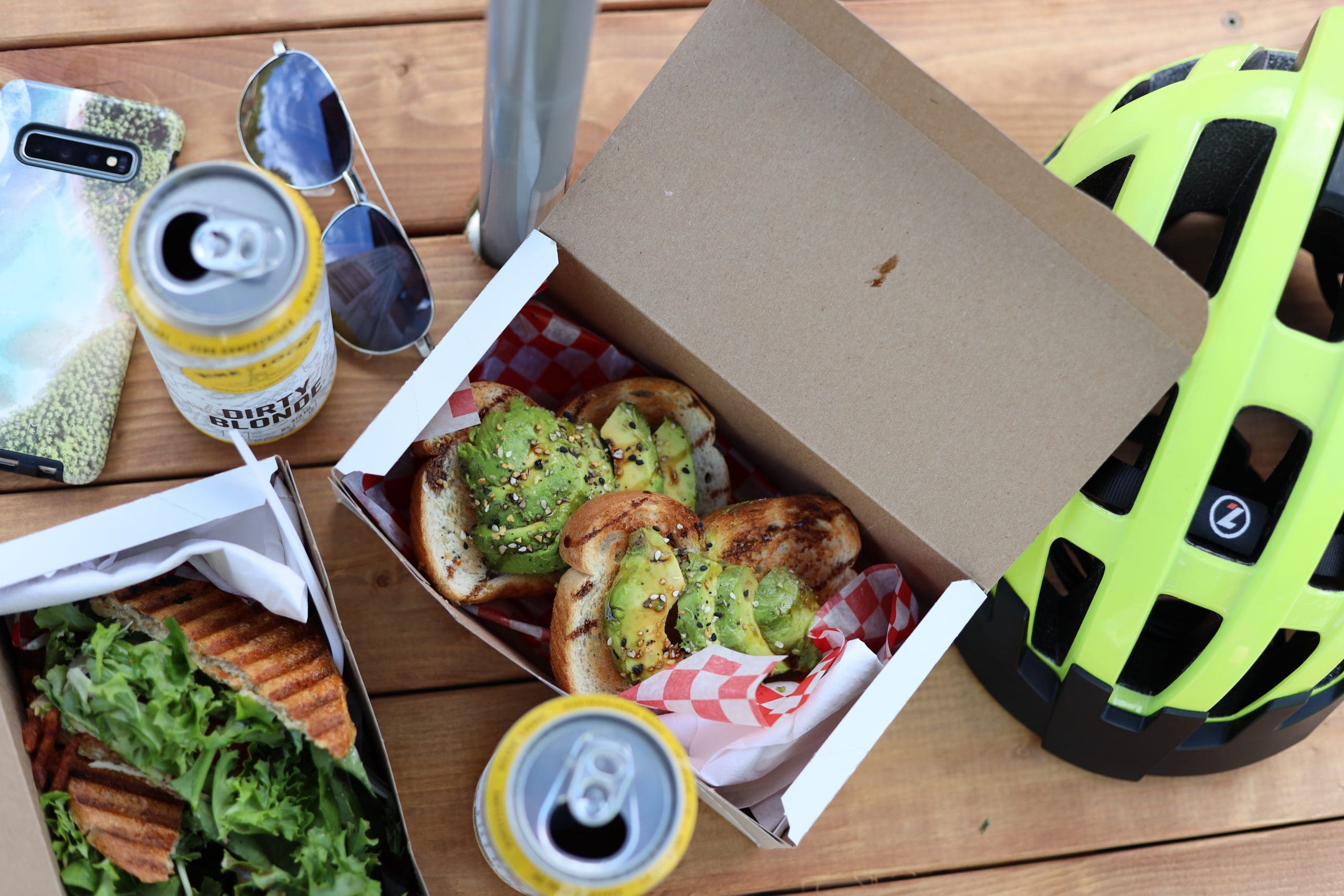 ---
Visit a Museum
Halifax is loaded with museums.  They are the perfect way to spend a rainy day!  We usually reserve sunny days for outdoor activities (like the rest on this list) and save museums and markets for rainy days.  Here are two worth checking out:
Museum of the Atlantic: Open year round and offers permanent and temporary exhibits as well as virtual tours.  It's also Canada's oldest and largest museum!  
Discovery Centre: Open year round and not really a museum but it's going on this anyway!  This science centre is SO FUN for people of all ages.  It's got exhibits, interactive labs, galleries and a dome experience – just to name a few.  
---
Take the Ferry to George's Island
1751 Lower Water Street, Halifax
If you've ever been to the Halifax Waterfront, you've seen George's Island.  But, after looking at it for so long, this was the first time we actually went to the island.  George's Island is a National Historic site that's only recently been opened to the public.  George's Island is actually a glacial drumlin and is an island in the middle of the Halifax Harbour.  It's accessible only by sea and offers self-guided and guided tours, amazing views of the waterfront and an opportunity to learn some of the rich history of Kjipuktuk.  
Visitors can grab a Parks Canada pass and kayak, canoe or take a private boat to the island but we booked the George's Island Ferry.  It's a hop-on hop-off ferry that runs from June until October.  You can spend as much or as little time as you like exploring the island.
The ferry cost (at the time of this blog) was only $25 and we added on a picnic lunch for an additional $14 each.  I would highly recommend the lunch option – it was fabulous!  We spent a couple of hours exploring the island, taking photos, and enjoying the morning.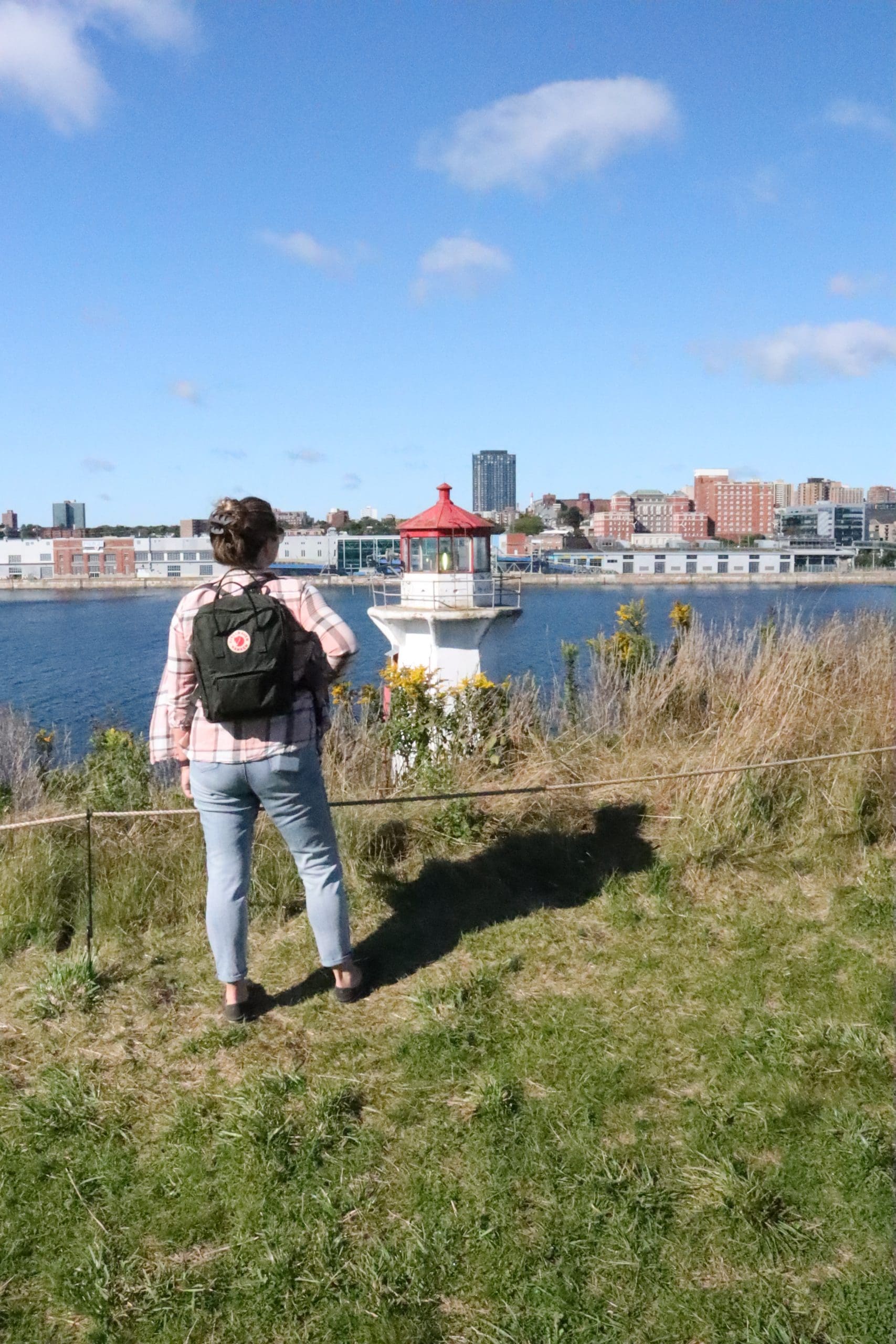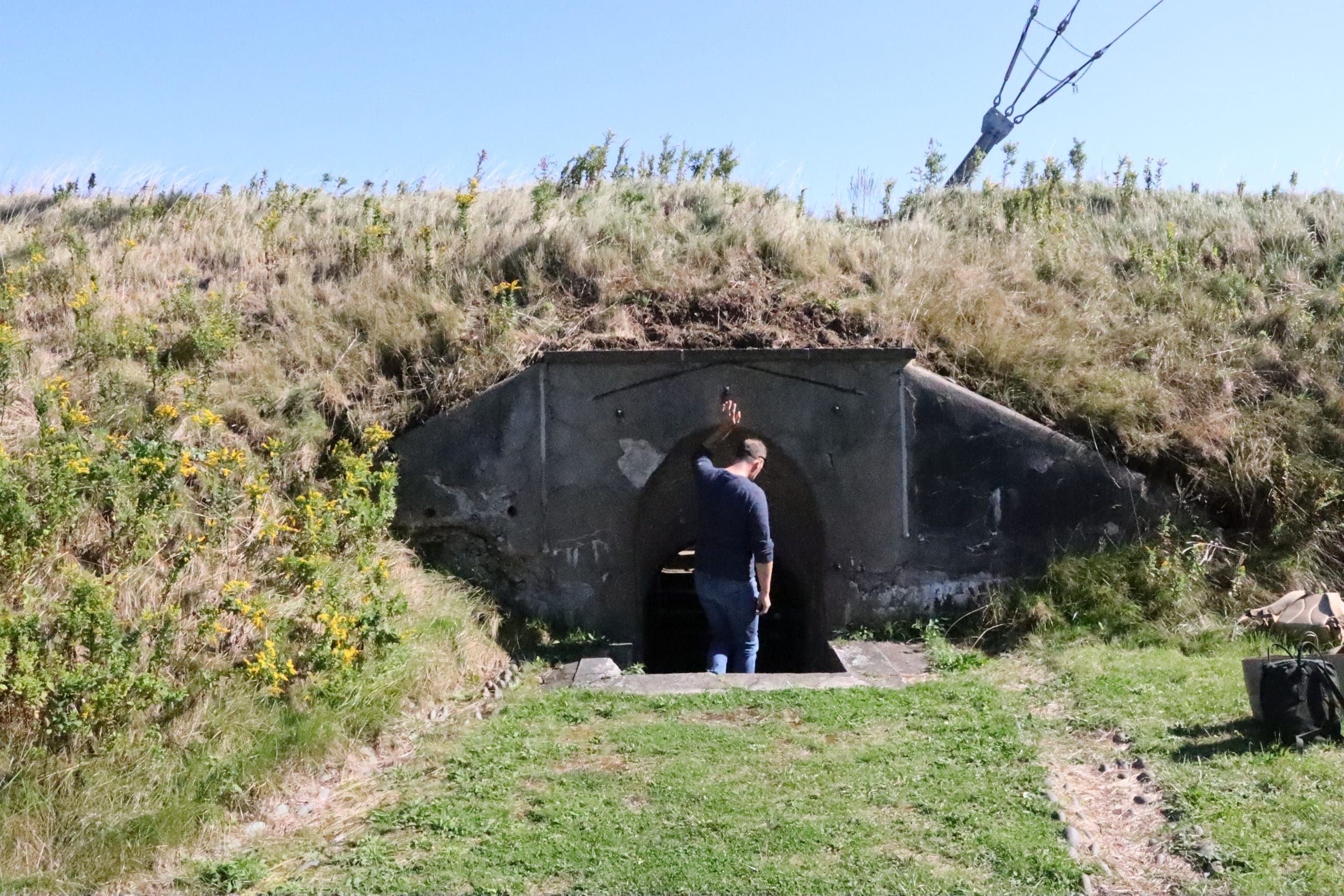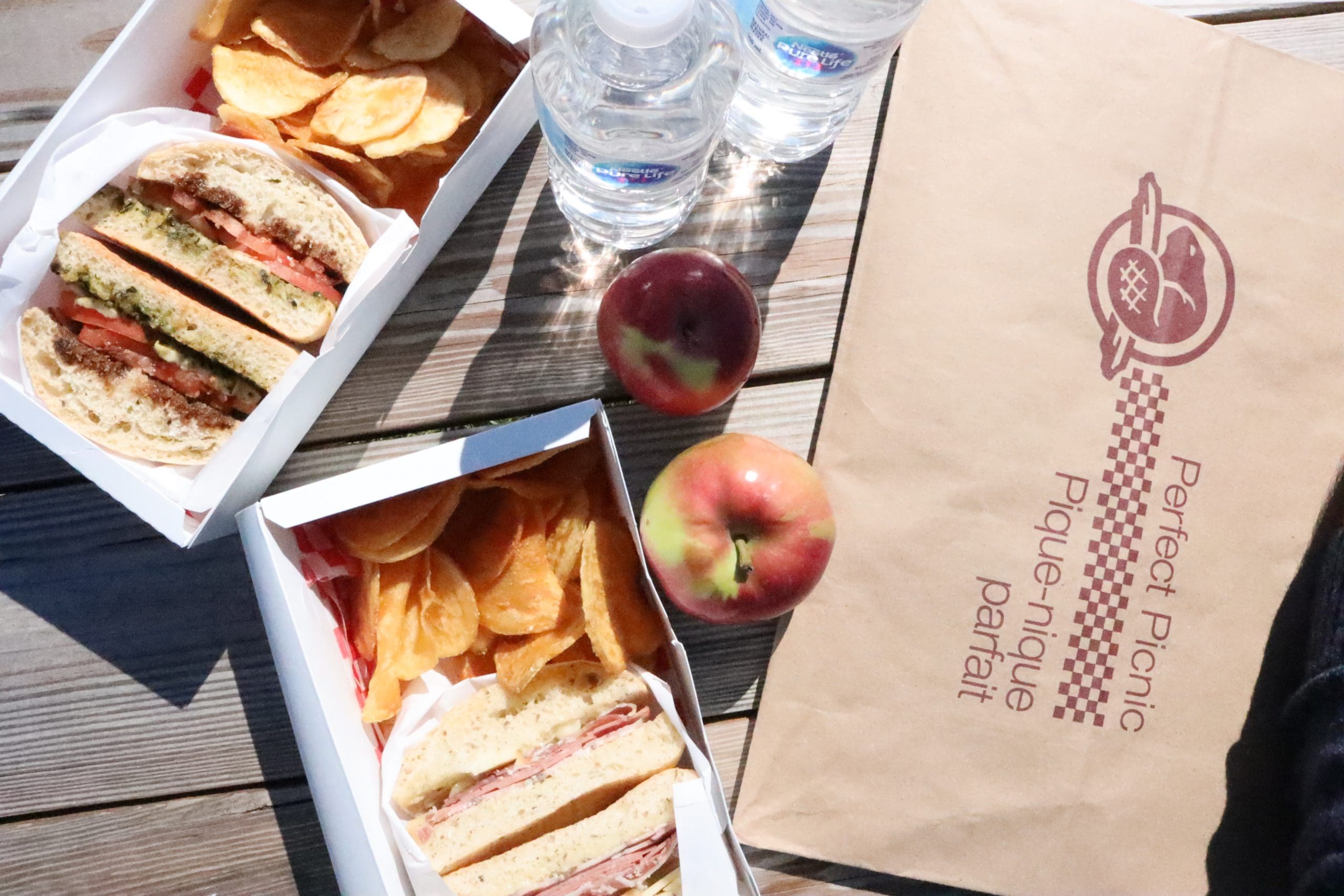 ---
Hop on the Harbour Hopper
1549 Lower Water St, Halifax, NS 
Full disclosure.  We haven't actually done the Harbour Hopper yet but it's at the top of our list.  Yes, it's a very "touristy" thing to do.  But what we've learned is that sometimes (OK, often) those are the best experiences.  It's wonderful to put your tourist hat on in your own city or town and learn some new things.  
The Harbour Hopper is land and see vessel that takes you on a tour of the city.  It does exactly what it sounds like.  You actually drive around downtown and then drive into the harbour.  It's a bus and a boat!  How cool is that?  
---
Brunch at the Halifax Seaport Market
1031 Marginal Road, Pavilion 22
The Halifax Seaport Market is open Saturday's and Sunday's, year round.  There have been a lot of changes over the years but one thing remains, it's full of reasons to visit!  We visit the market almost weekly to pick up our food orders from local farmers and enjoy brunch or coffee before we stroll the Halifax boardwalk.  
---
Visit Instagram Photo Stops
Let's talk about public art!  Halifax is an amazing city but the public art really takes it up a notch.  There is a proper self-guided tour, mapped out here.  But, if you're sticking to the Halifax Waterfront, here are the most instagrammable spots to visit:
Halifax Distillery Mural, 1668 Lower Water Street 
Waterfront Hammocks, Halifax Waterfront Boardwalk
Art Mural Wall, 1919 Upper Water Street
The Wave, Halifax Waterfront Boardwalk
Drunken Lampposts, Halifax Waterfront
Historic Properties, 1869 Upper Water Street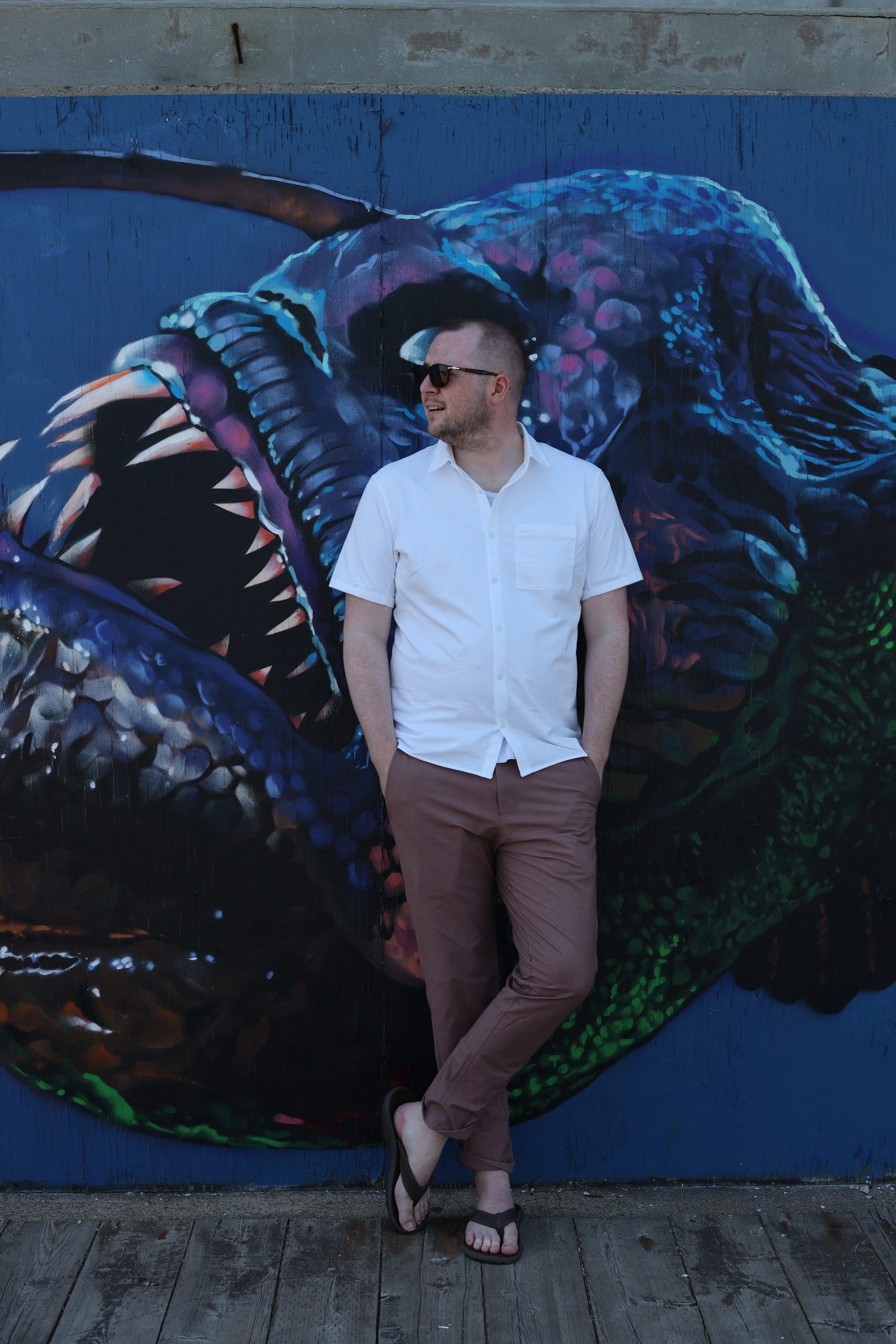 ---
Waterfront Dining
Did you notice anything strange about this post?  We deliberately left out restaurants!  Gasp!  We wanted to take this time to highlight things to do besides restaurants but don't worry.  We've got plenty of content to help you choose a place to eat in Halifax.
This is only a short list – there are loads more options when it comes to Halifax Waterfront activities.  What did we miss?  Let us know in the comments your favourite way to enjoy the waterfront!