Dine Around Restaurants in Downtown Halifax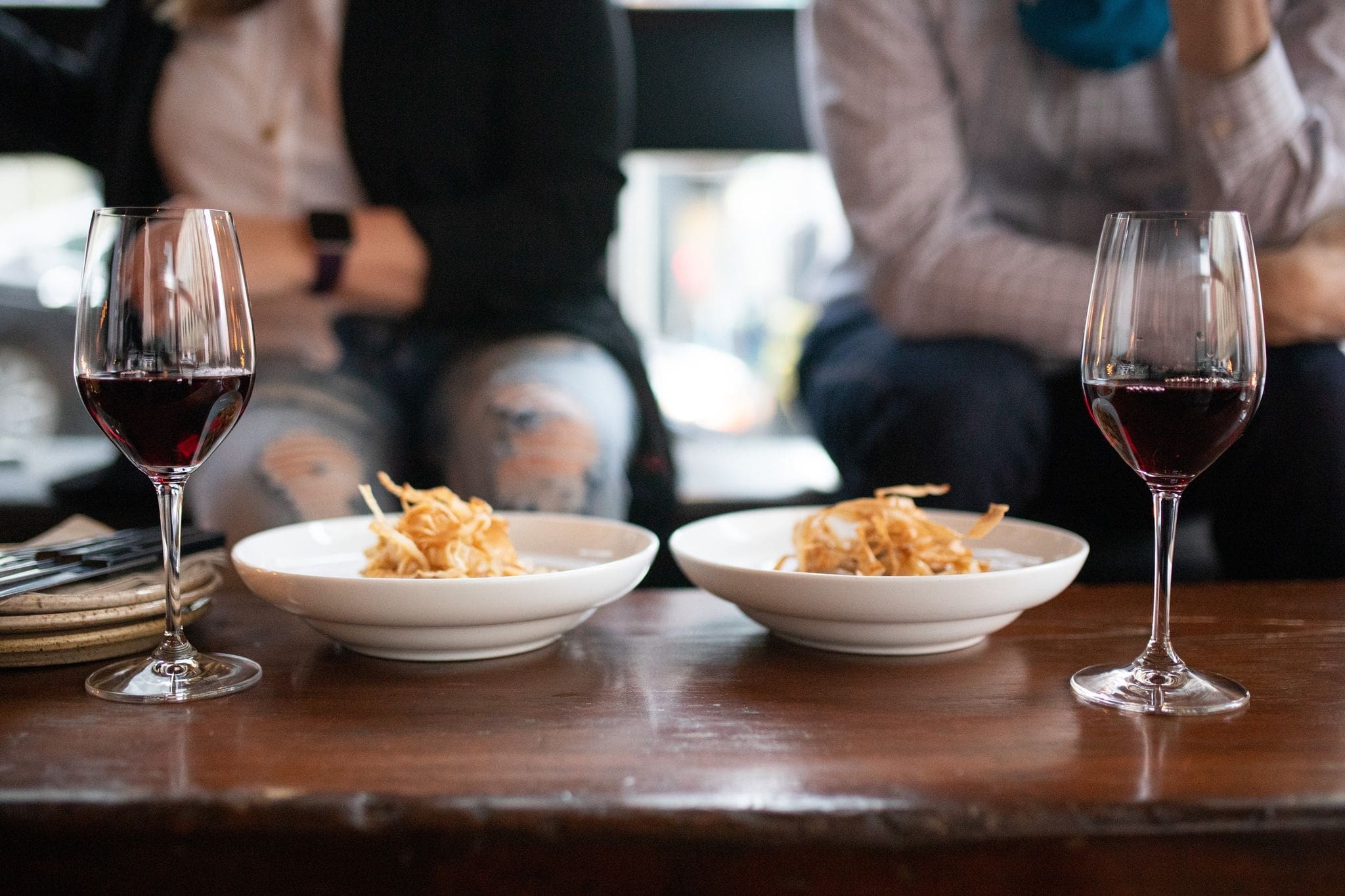 It's that time of year again, and we were so excited to participate in Halifaxs' Dine Around Halifax 2021! 
With the theme of February is for Foodies, obviously we couldn't turn a blind eye! With all sorts of restaurants throughout the Halifax area, it really is the perfect time to get out and enjoy different flavours, dishes and experiences. Ranging from $10-$50, each restaurant has a prix fixe menu for everyone to enjoy. Additionally, a portion of the proceeds from each menu sold is donated to Feed Nova Scotia! 
We were impressed with the options available for eat in, take out, and even delivery! Despite the rough year that many local restaurants have had, the adapt and thrive has been incredibly evident during this years' Dine Around! 
We love downtown Halifax, so we decided try out several spots in the area that were participating this year. We ended up "taking over" Downtown Halifaxs' Instagram page (check them out here) and shared our experiences at each restaurant. So without further ado, here are all of the restaurants that we checked out during this year's Dine Around Halifax! 
Dine Around Halifax 2021: A Recap
Bianca Aperitivo Bar
[1584 Argyle St, Halifax]
All about European-styled dining, Bianca Aperitivo Bar offers great food with a slightly French & Italian flair, a broad selection of wines, and a trendy atmosphere that makes for a perfect night out on the town!  Bianca is (at the time of this post) the new kid on the block on Argyle street.  After being there several times now, we're big fans.  We love the shareable menu items and craft cocktails.
PRO TIP: Bianca makes a killer Negroni cocktail!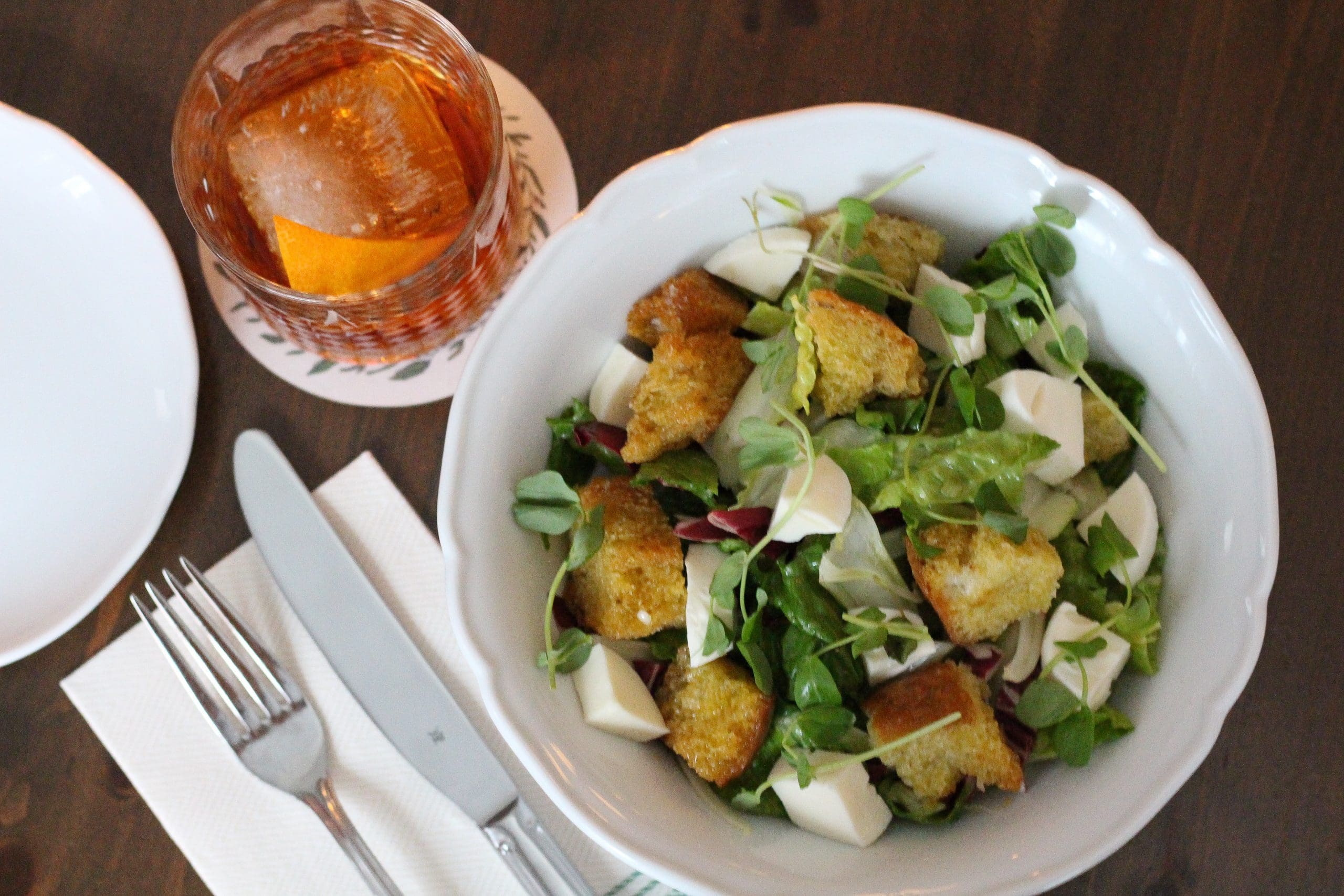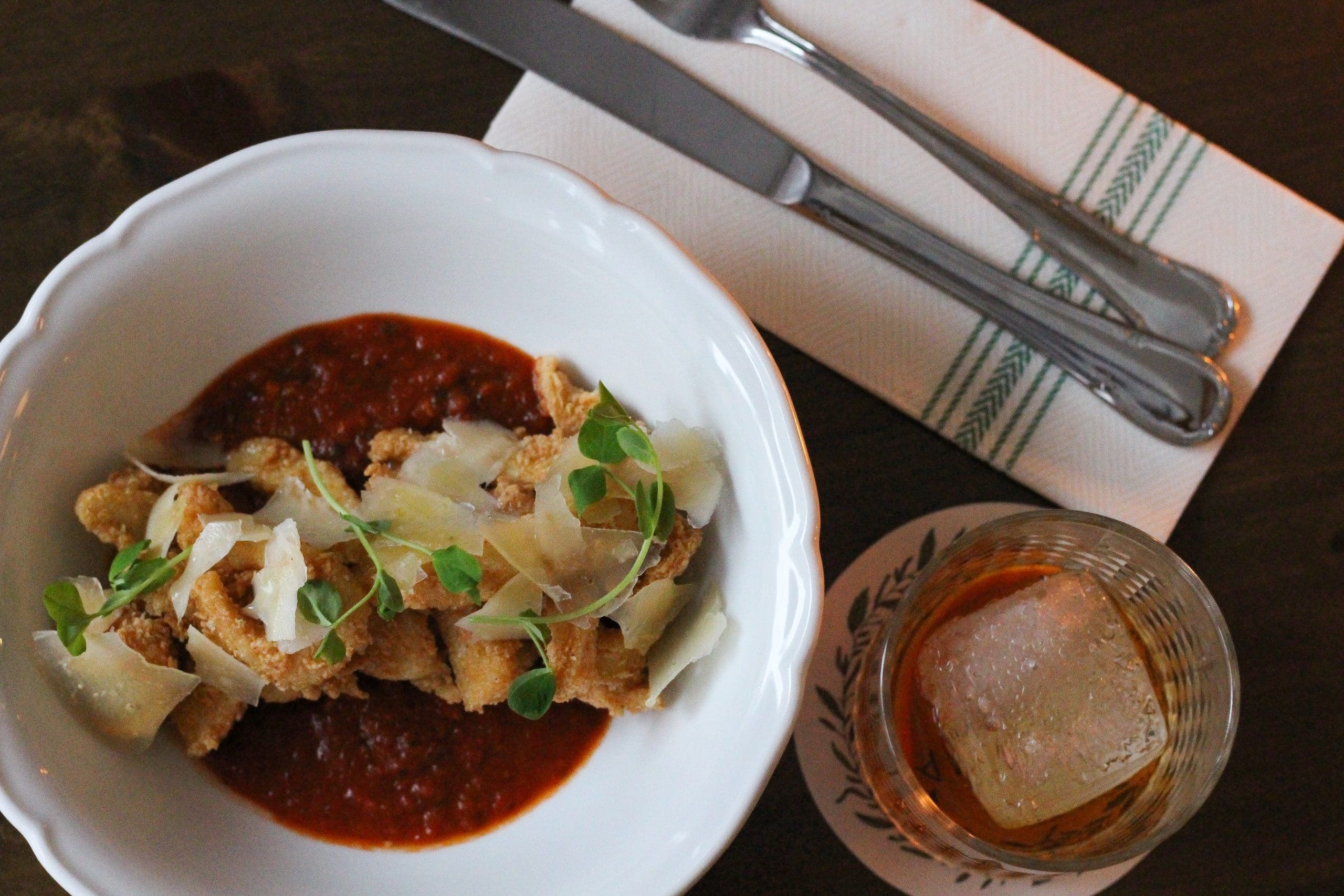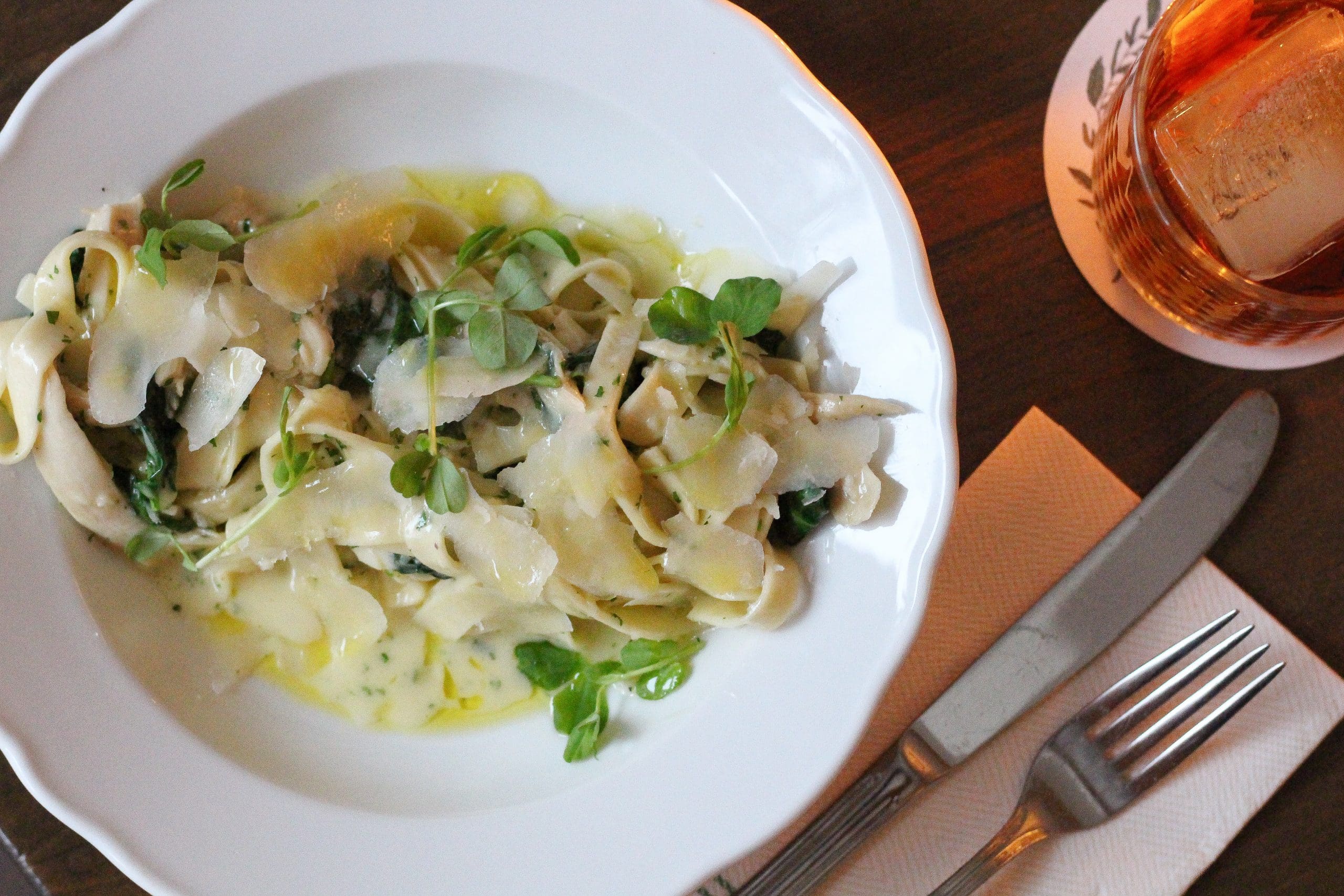 Obladee 
[1600 Barrington St., Halifax]
Obladee is a cozy wine bar that is known for a casual atmosphere, live music, and excellent food and drink. Their Dine Around menu offered a wine pairing option with the meal, and it was excellent!  We particularly enjoyed the heirloom carrots…I know, but bear with me.  I think the mark of a great Chef is their ability to take a simple ingredient and turn it into something spectacular.  That's what happened here!  We also had loads of fun with the interactive dessert!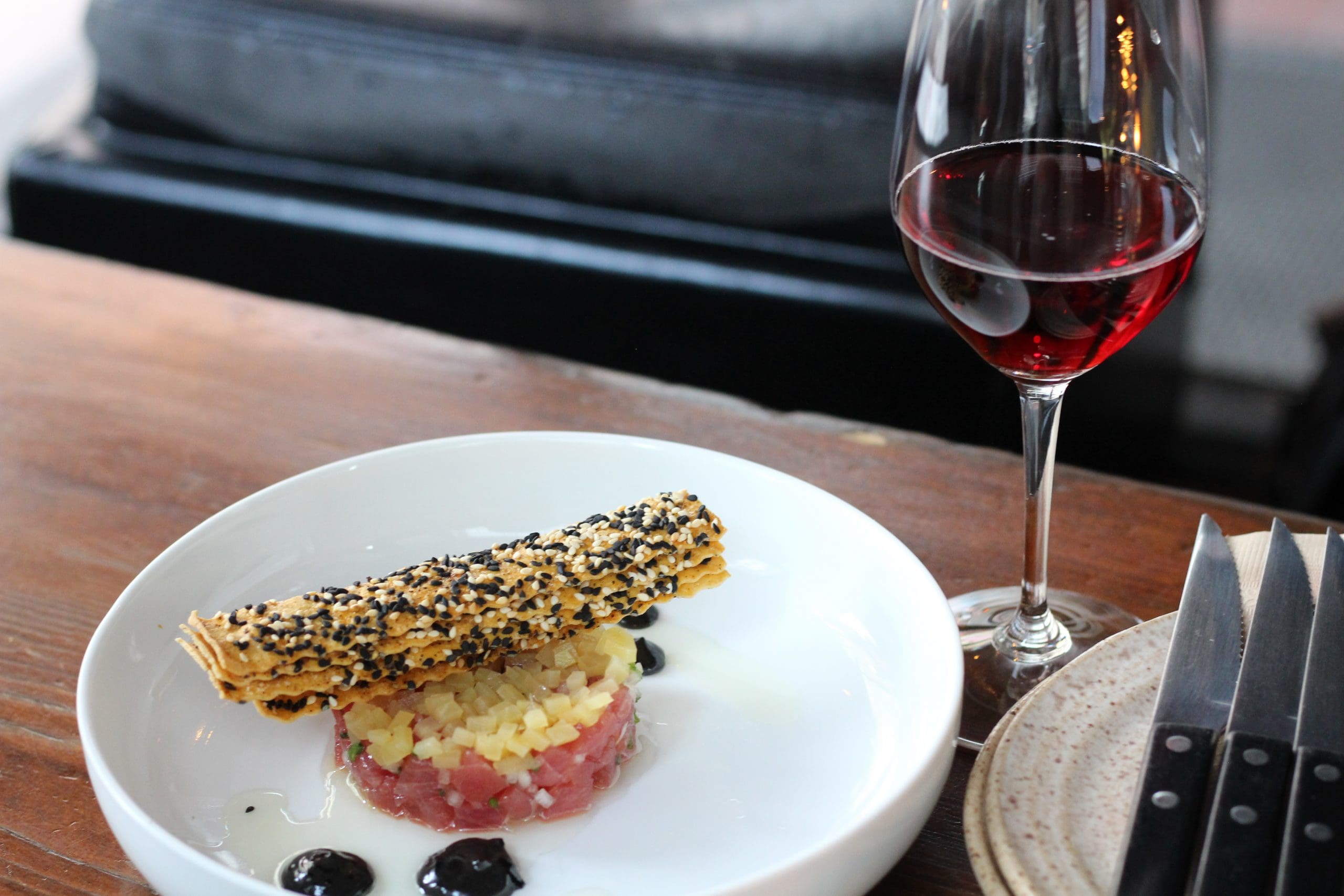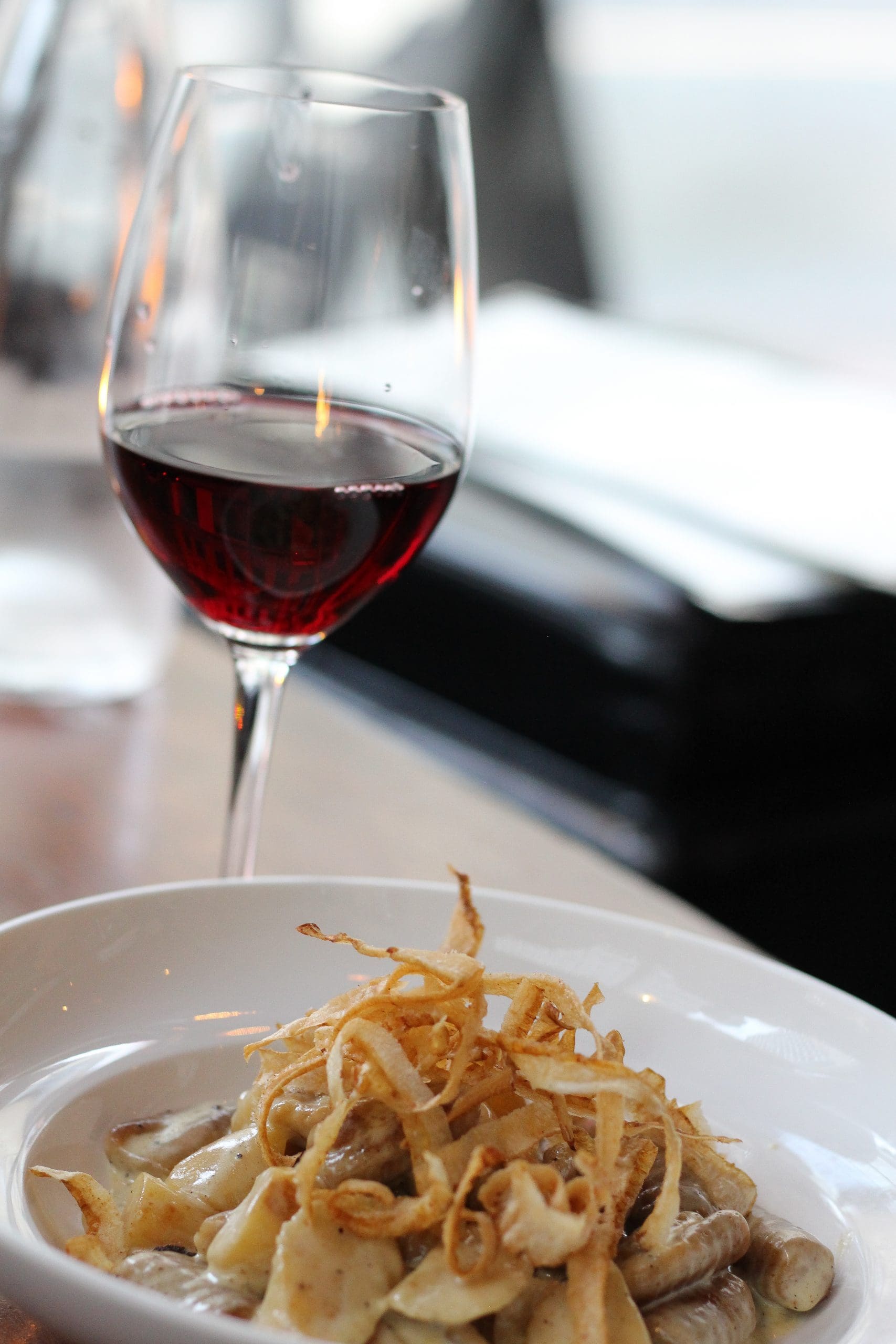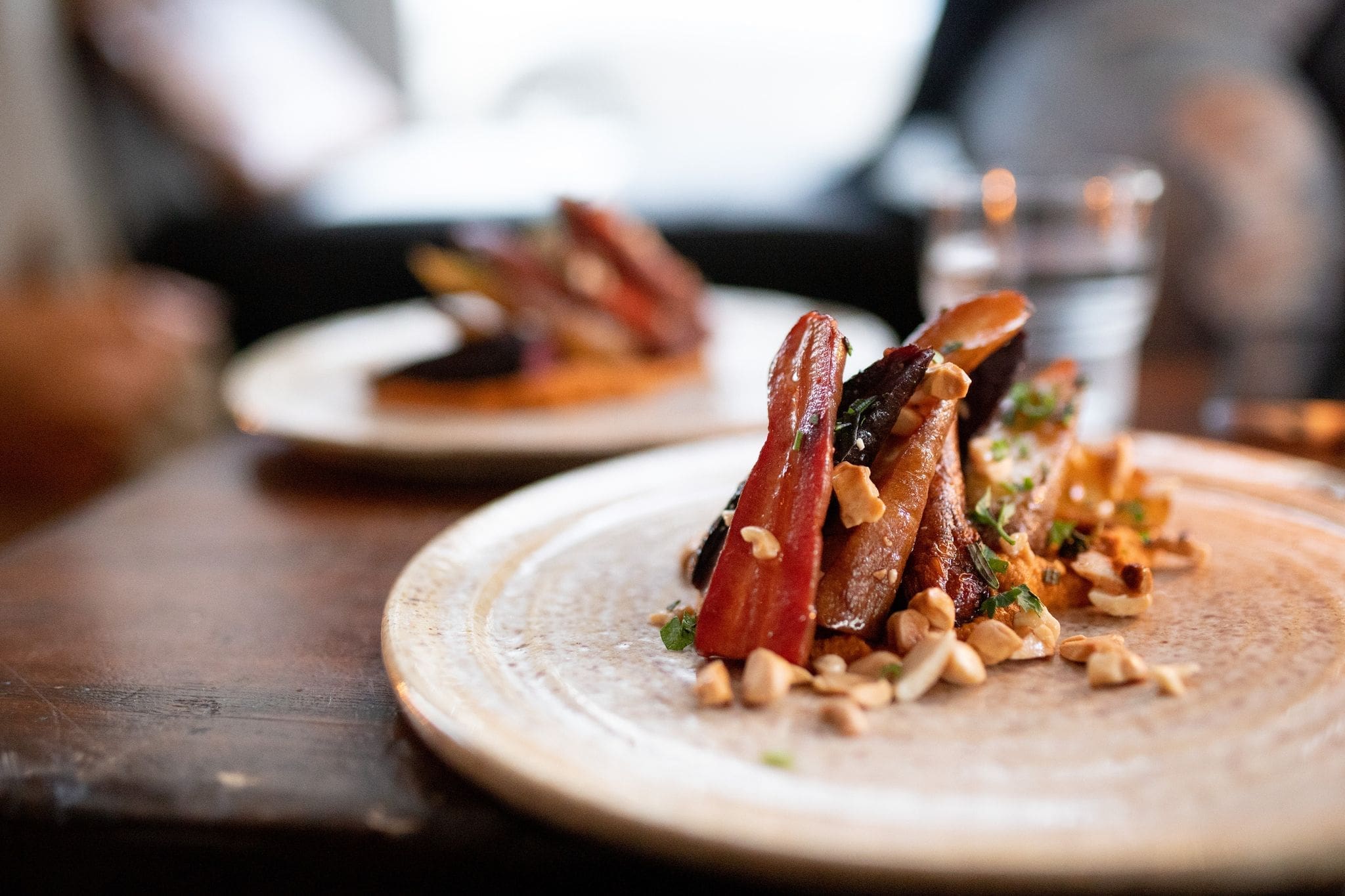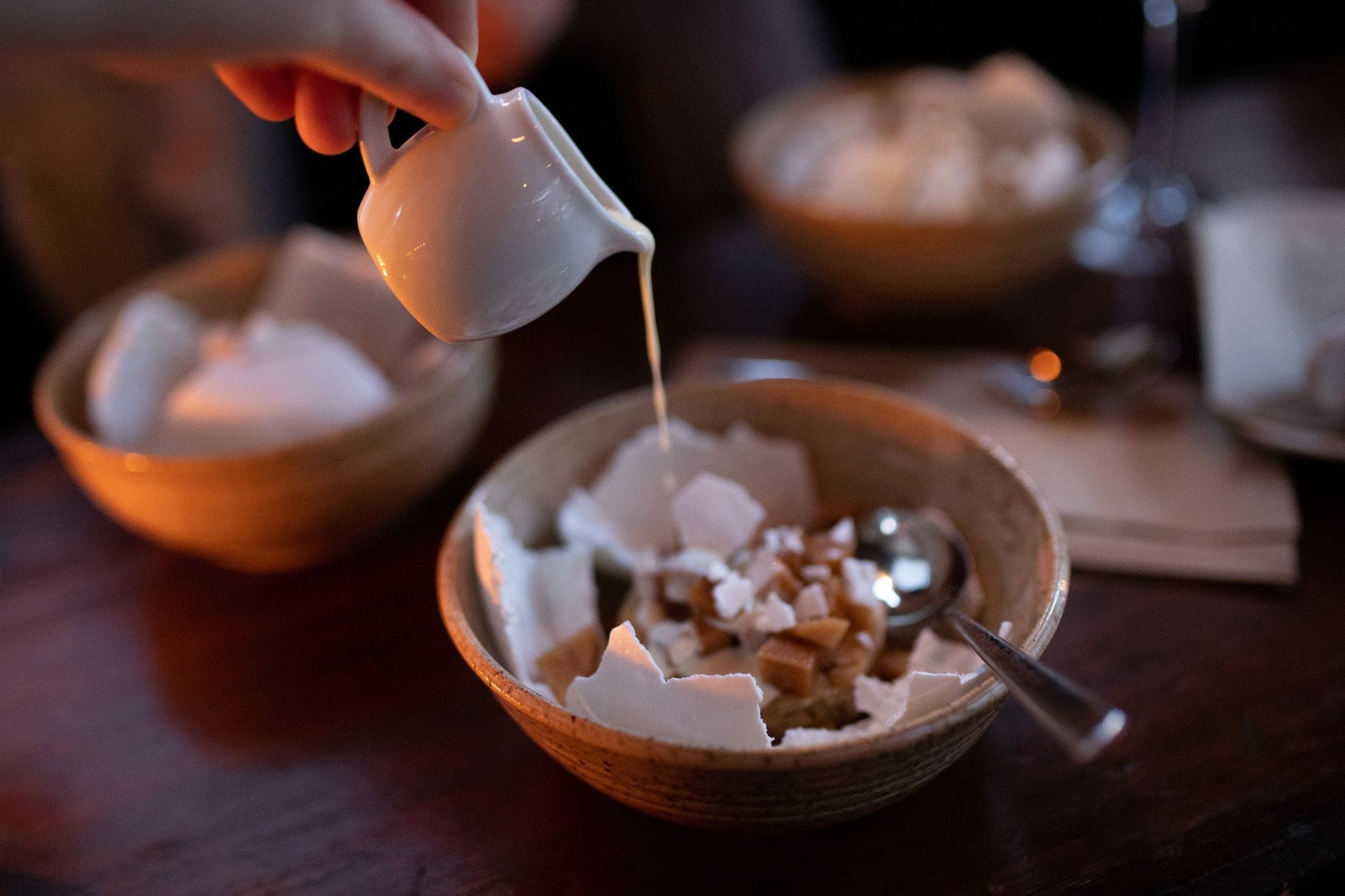 Copper Branch
[1474 Lower Water St., Halifax]
We love that there are more and more vegan restaurants popping up all the time. Copper Branch is a trending spot in Downtown Halifax offering vegan meals. For their Dine Around menu, we enjoyed a vegan "Over the Top" Tex Mex burger, as well as vegan desserts like zucchini chocolate brownies and New York style cheesecake!  While our Brent isn't jumping up and down about "non meat burgers" I am a HUGE fan.  I thought this bean burger was awesome (albeit a little messy) and I can't wait to have it again.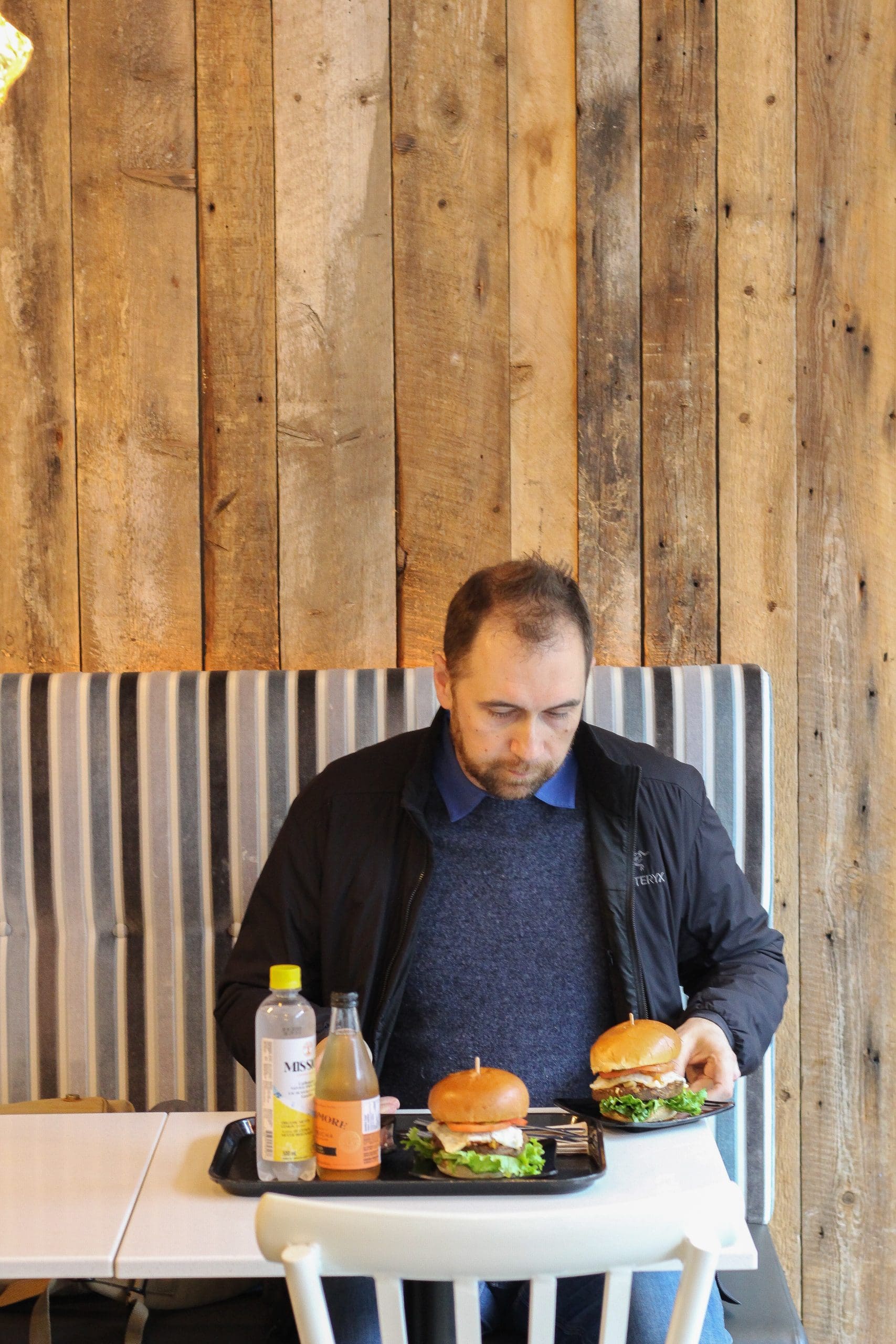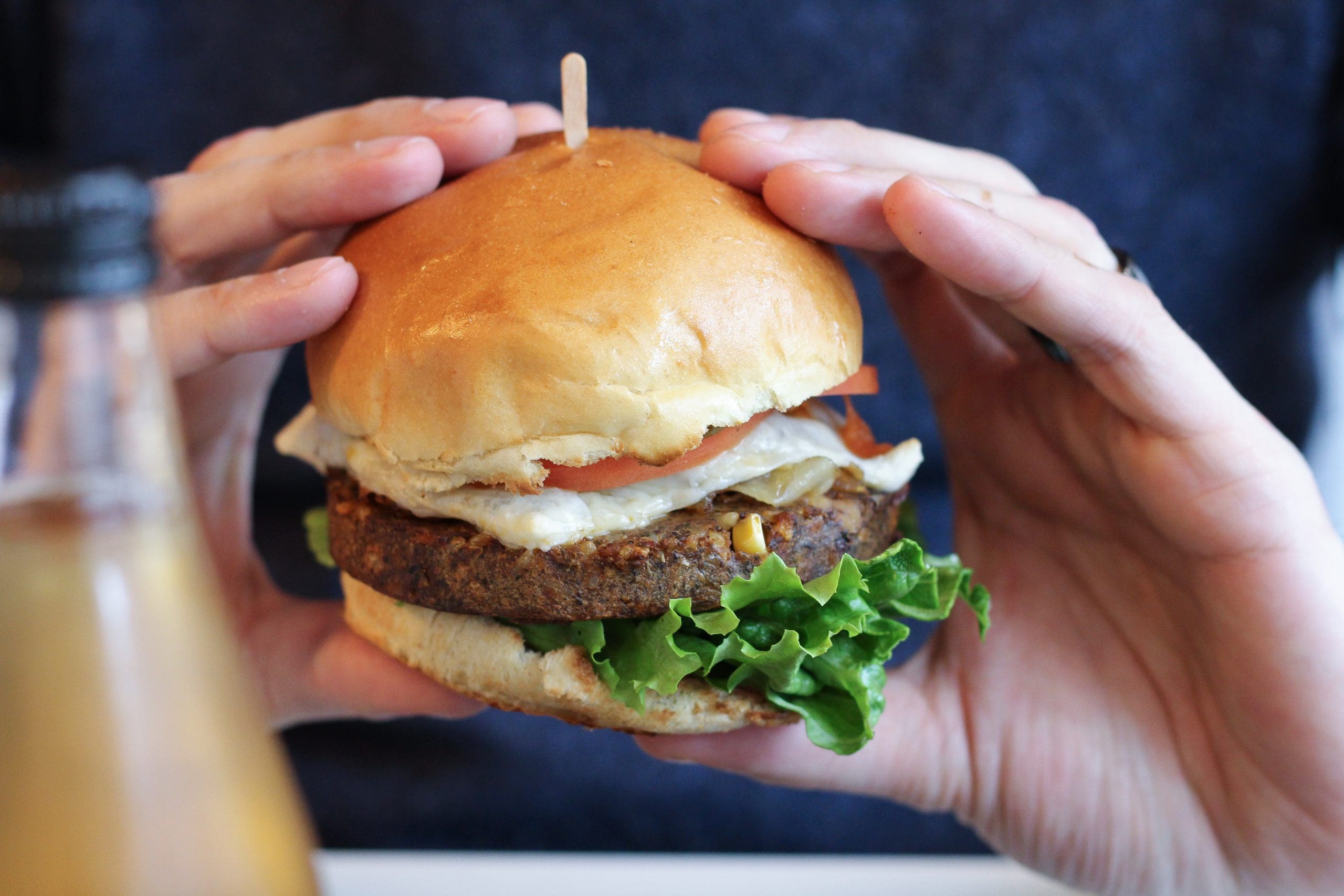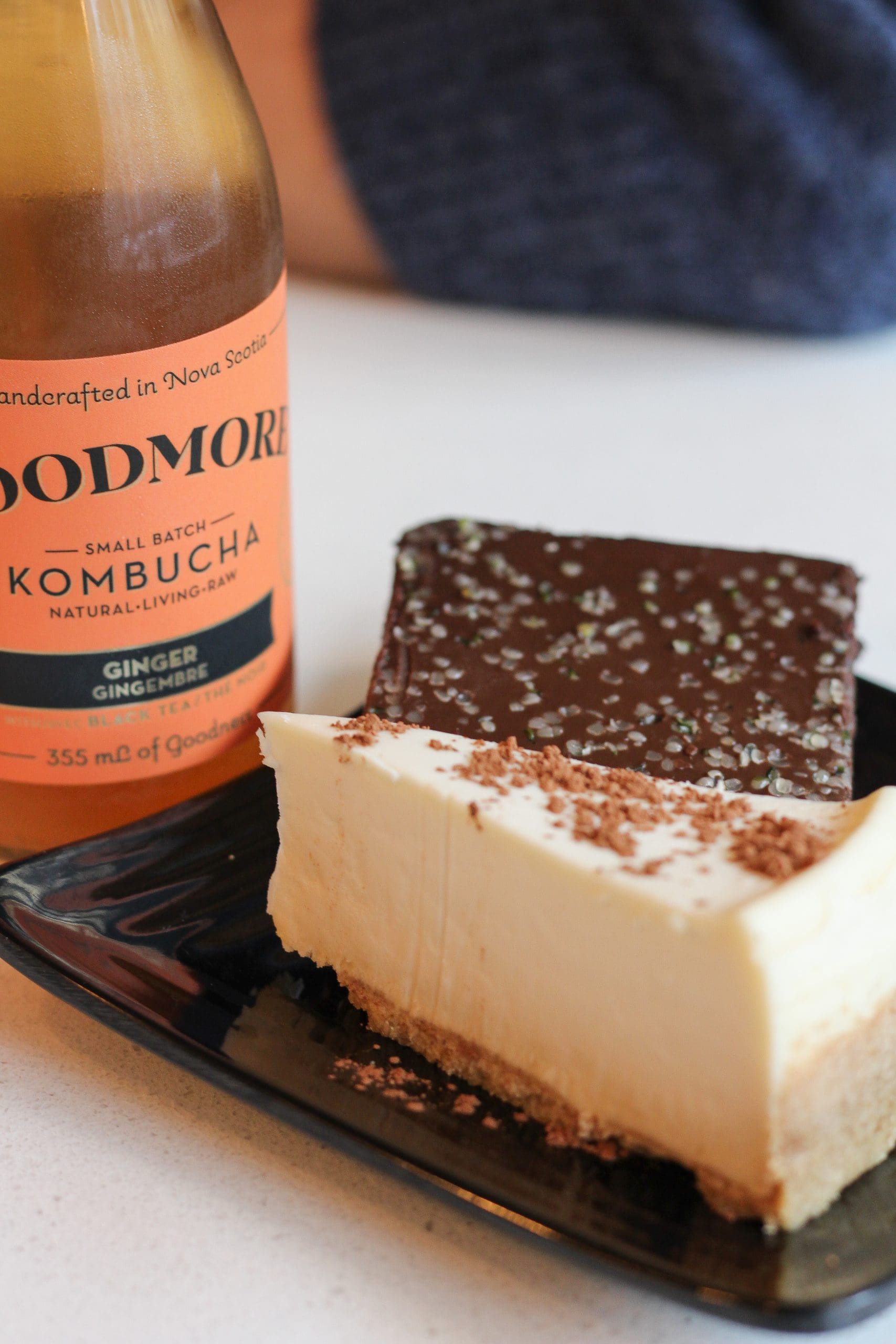 Hopscotch Dinner Club
[1537 Barrington St., Halifax]
Hopscotch Dinner Club is known for infusing local flavours and ingredients in their various dishes, including vegetarian options. And, if you prefer to enjoy some privacy in your dining experience, they also offer a seating option in "The Vault" which allows guests to enjoy their dining experience without other guests nearby!  Chef Stephanie Ogilvie is also kind of a big deal.  Not because she was a Top Chef Canada runner-up (that's awesome too) but because she is crafting some spectacular dishes in her kitchen.
As mentioned above, Stephanie is also taking simple ingredients like Rutabaga and Celeriac and turning them into main events on her plates.  Beyond Dine Around, Hop Scotch Dinner Club also offers weekly chef's tasting menus.  We're already planning our next visit.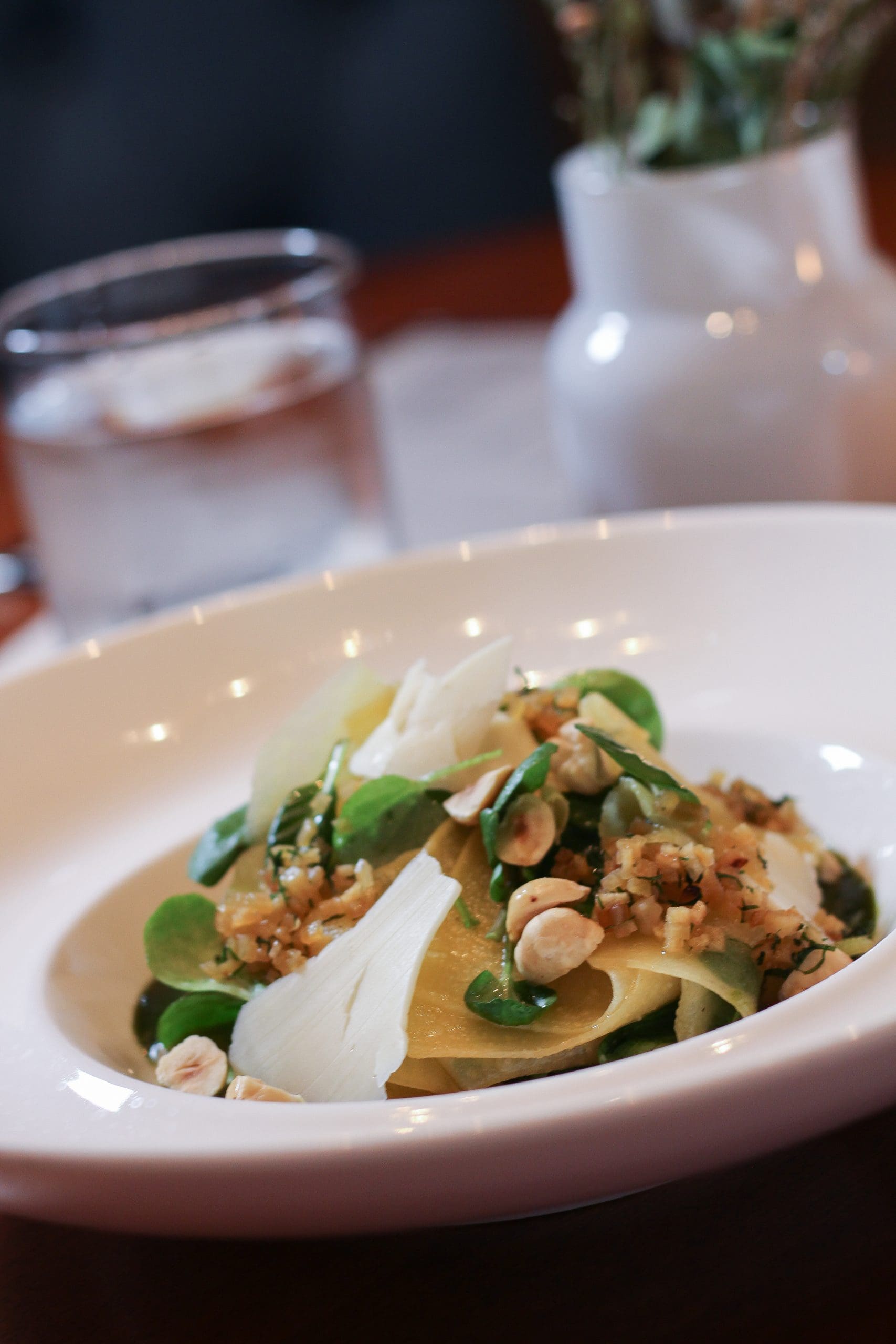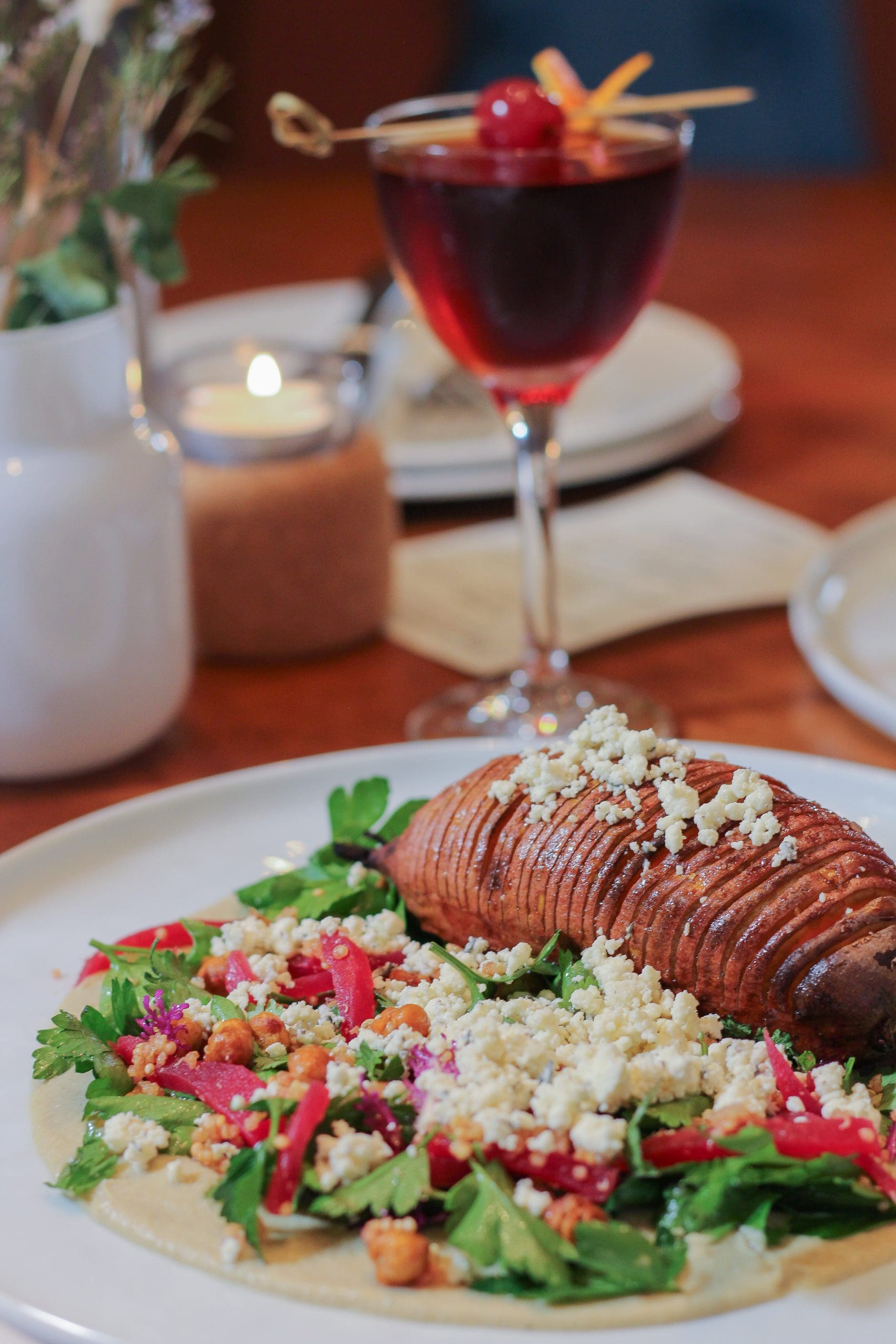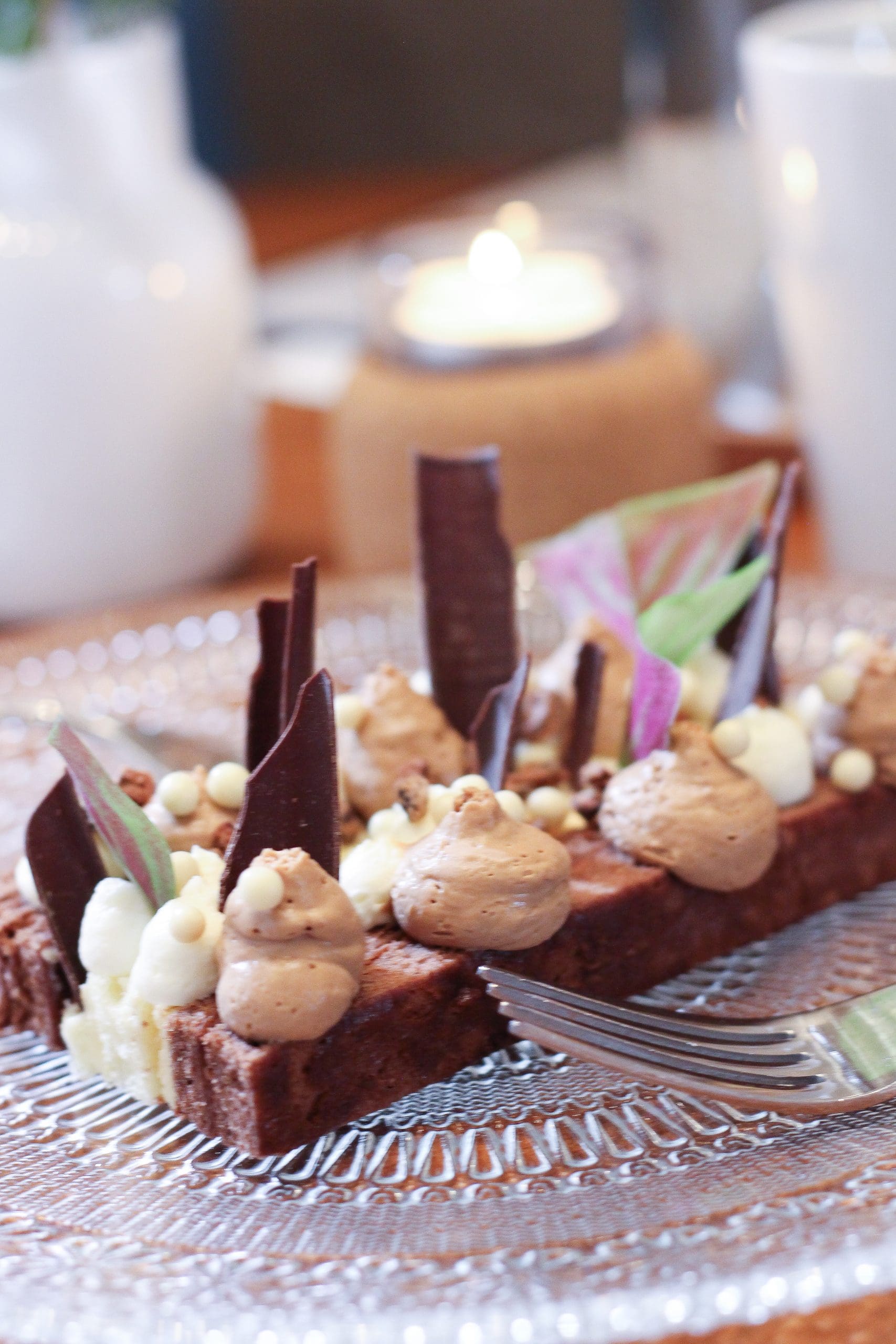 Antojo Tacos + Tequila
[1667 Argyle St., Halifax]
If you love tacos & tequila, you'll love Antojo's! An eclectic restaurant, they offer a delicious Mexican-inspired menu, as well as a great selection of tequila. In fact, if you're looking for a great place for Taco Tuesday, check Antojo's out for their $4.00 Tacos!  We've darkened the doors at Antojo's many times and are planning many more visits.  Our favourite taco (currently) is the crispy cauliflower – trust me, it's amazing.  We're also huge Margarita fans and while we like the spicy & frozen versions, the classic marg is always our go-to.
PRO TIP: Antojo's offers tequila flights!  This is unique in the city (as far as I know) and we love being able to taste different types of tequila on a whim.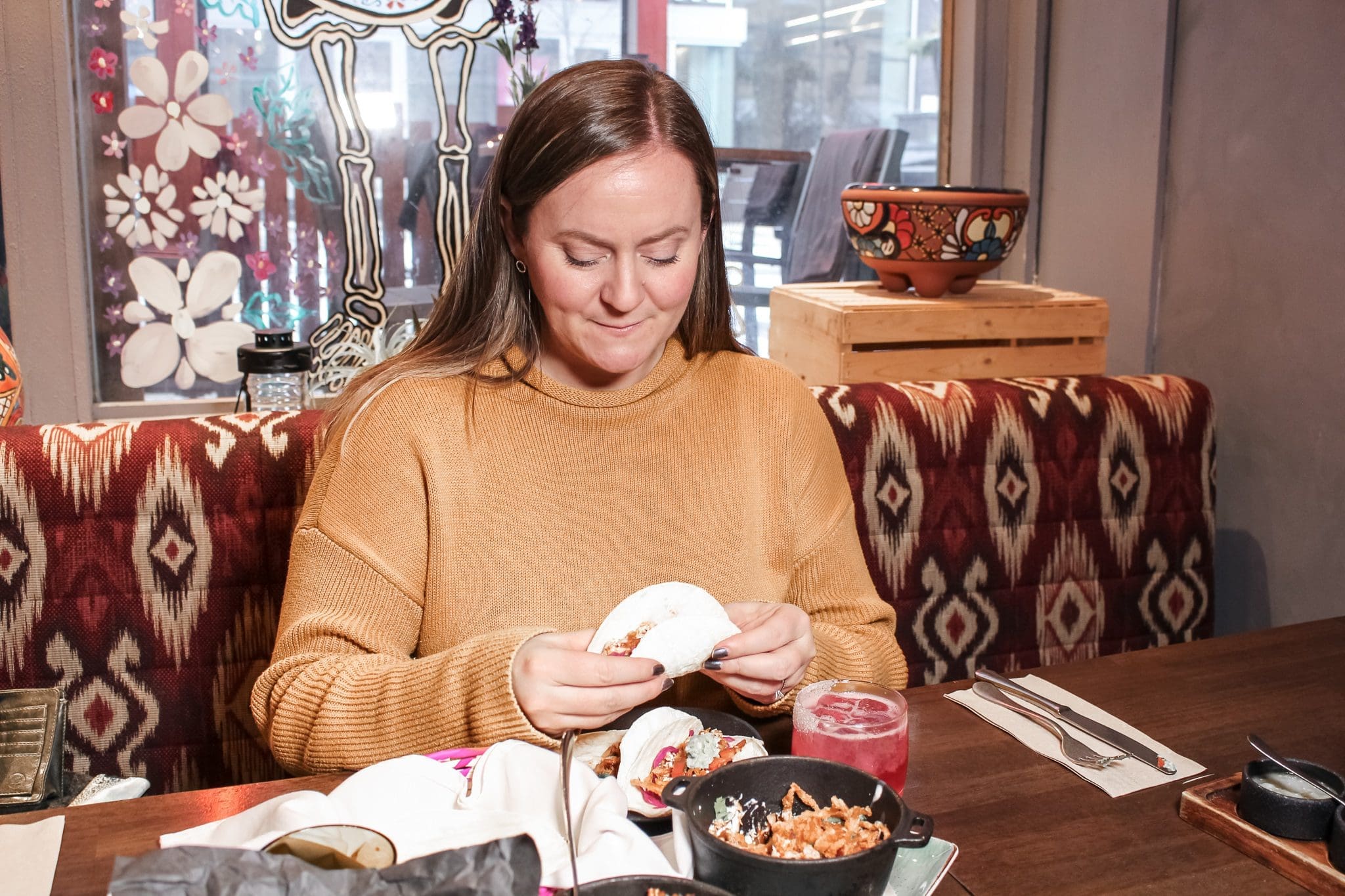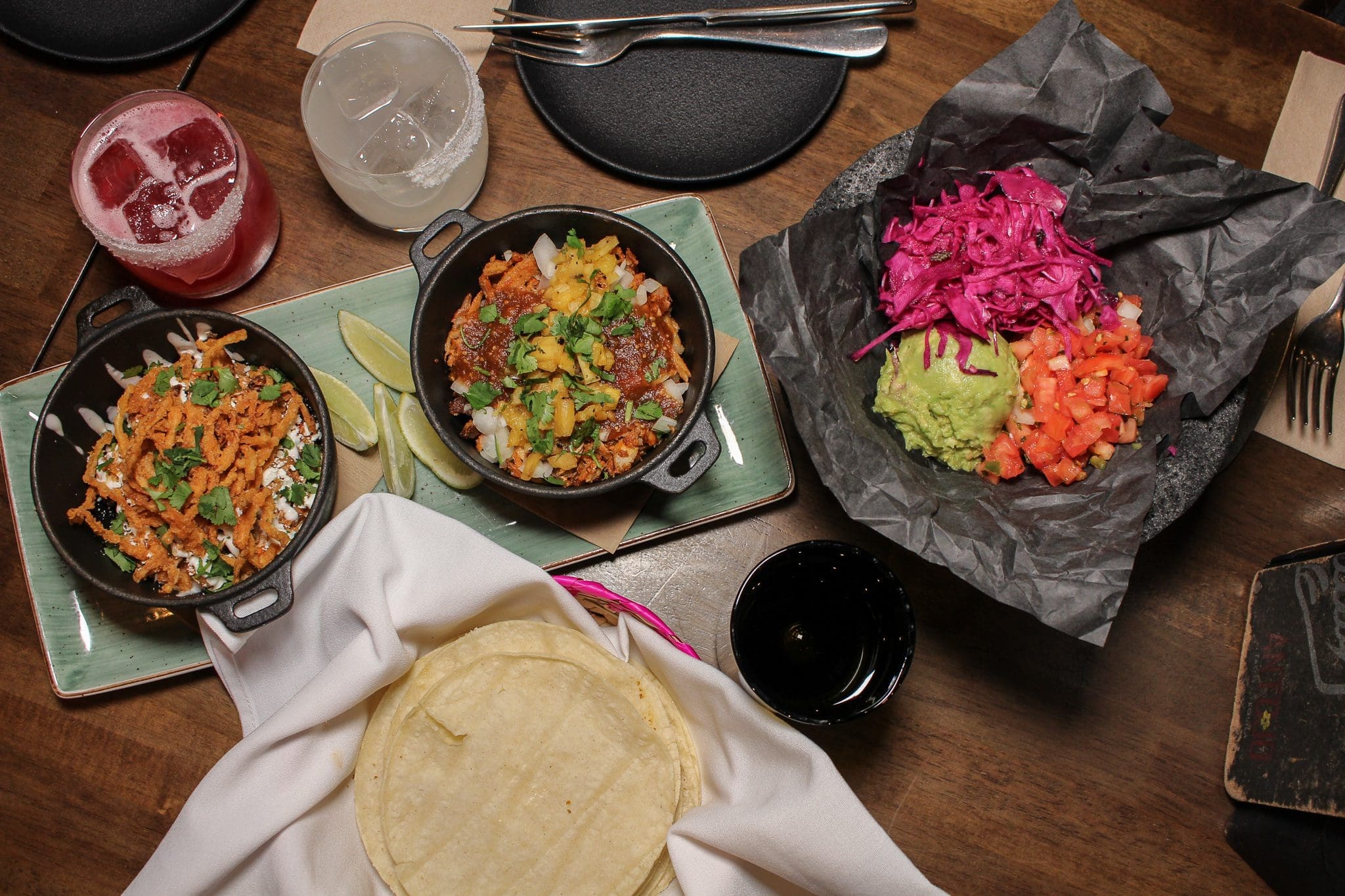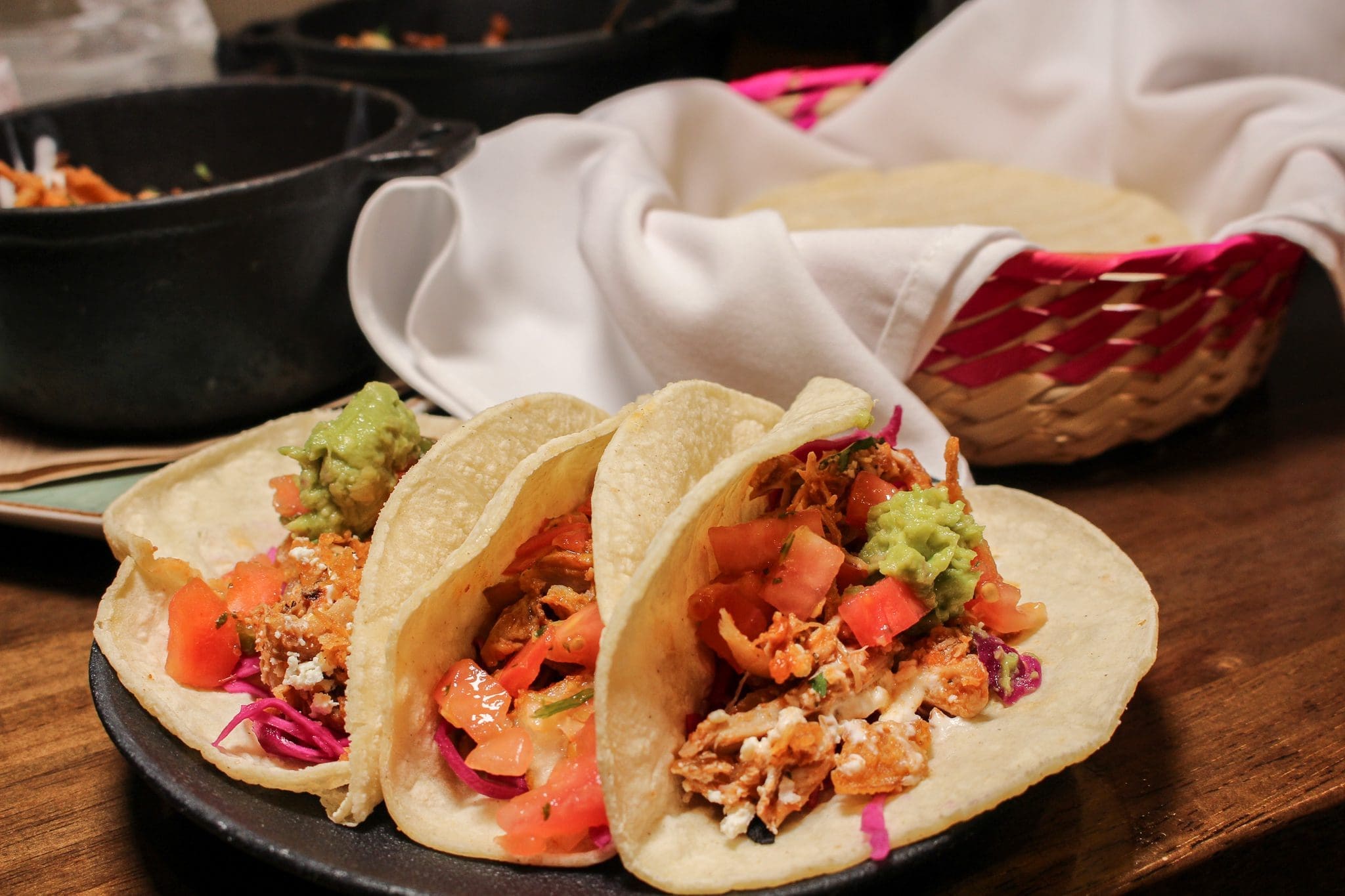 Durty Nelly's Irish Pub
[1645 Argyle St., Halifax]
Open 7 days a week, this authentic Irish pub is a favourite with Halifax locals and visitors alike. Durty Nelly's offers pub fare with East Coast hospitality – a perfect combination for a great night out! For Dine Around, they're offering a fried chicken board with pickle brined chicken, pork belly & all the fixings.  This was SO good, we've actually been back for seconds!
Durty Nelly's also has drink pairing recommendations for the chicken board that include Prosecco, craft beer and unique tea cocktail.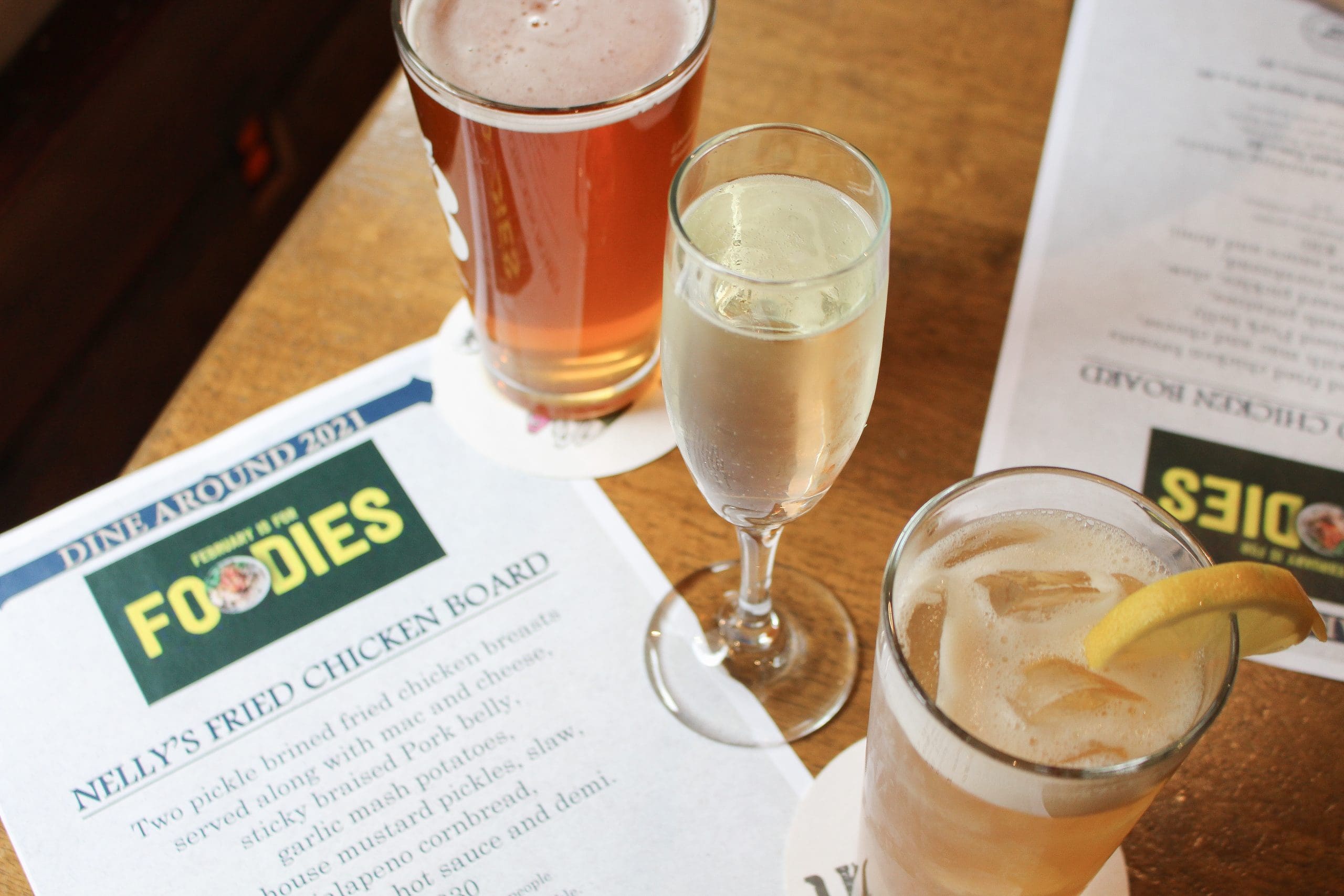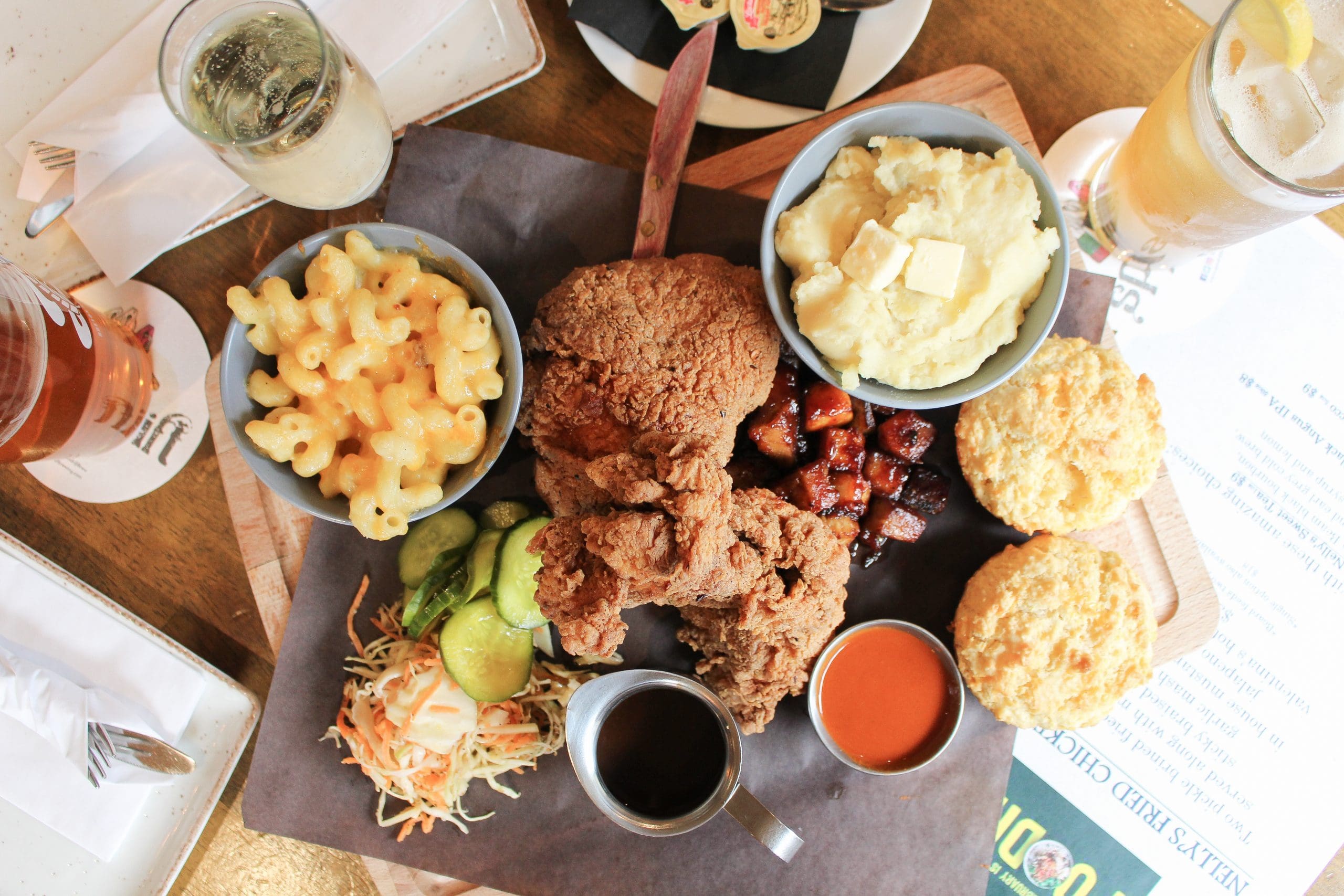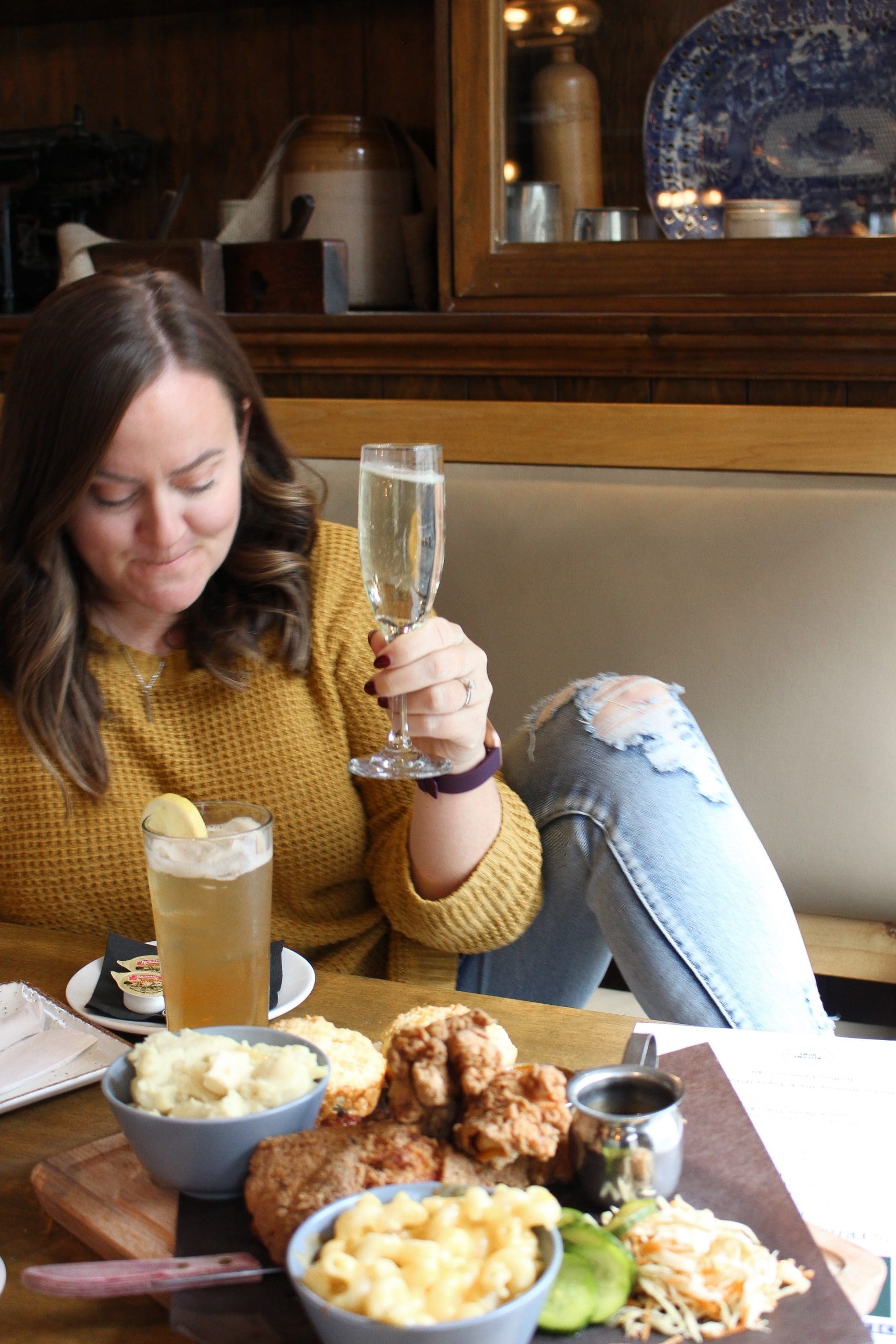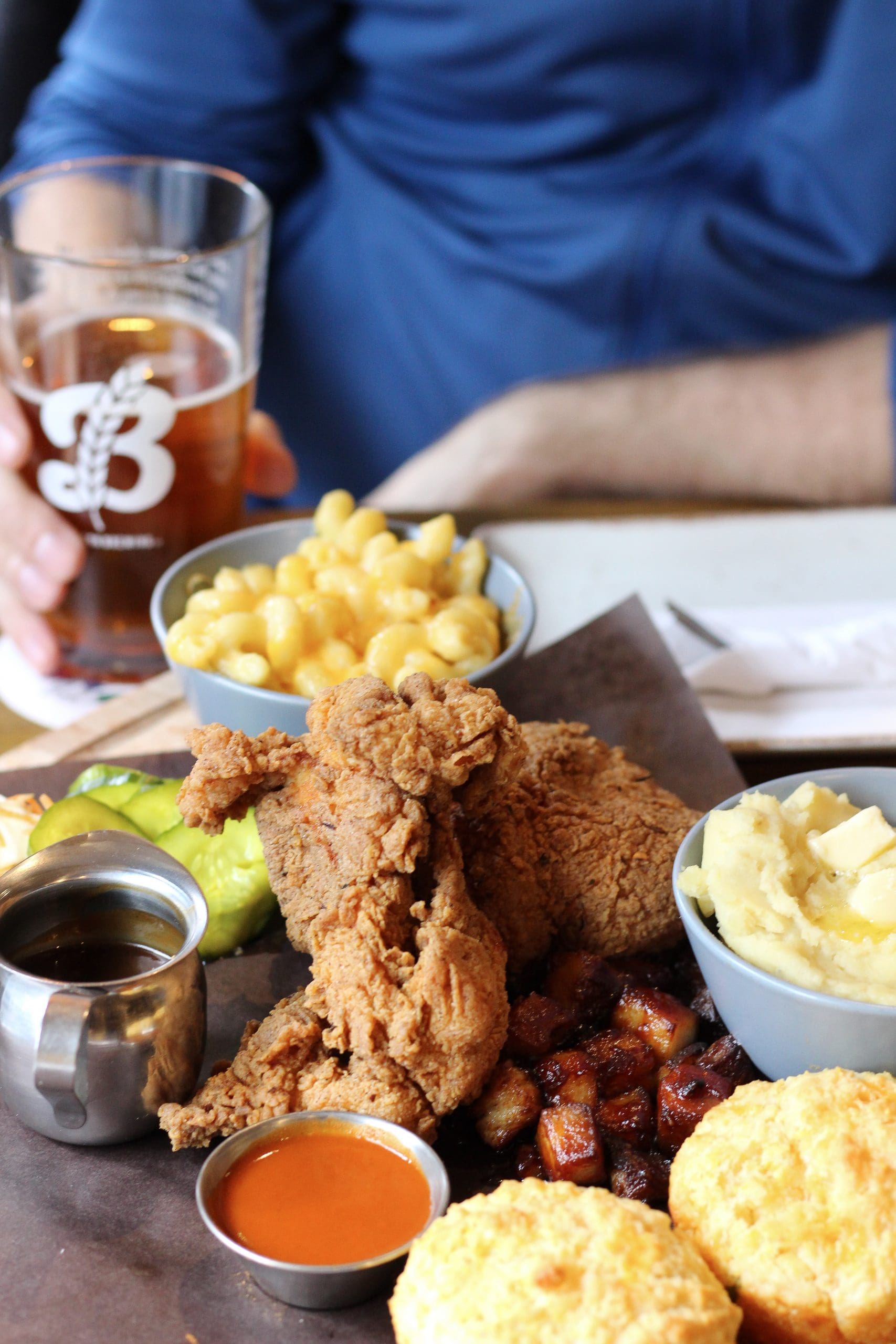 Stubborn Goat
[1579 Grafton St., Halifax]
Another local favourite is a gastropub in downtown Halifax. Stubborn Goat is known for their ridiculously amazing Mac 'n Cheese menu, along with delicious shareables! Their regular menu is amazing, but you'll want to check out their Dine Around menu for sure!
It's an east coat pairing board that includes donair wellington, crab sliders, garlic finger calzone and a coffee cake giant timbit all paired with local beer & cider.
We've told this story a million times but Stubborn Goat has a special place in our hearts because it's where we had our super secret wedding!  You can read about that here if you're interested.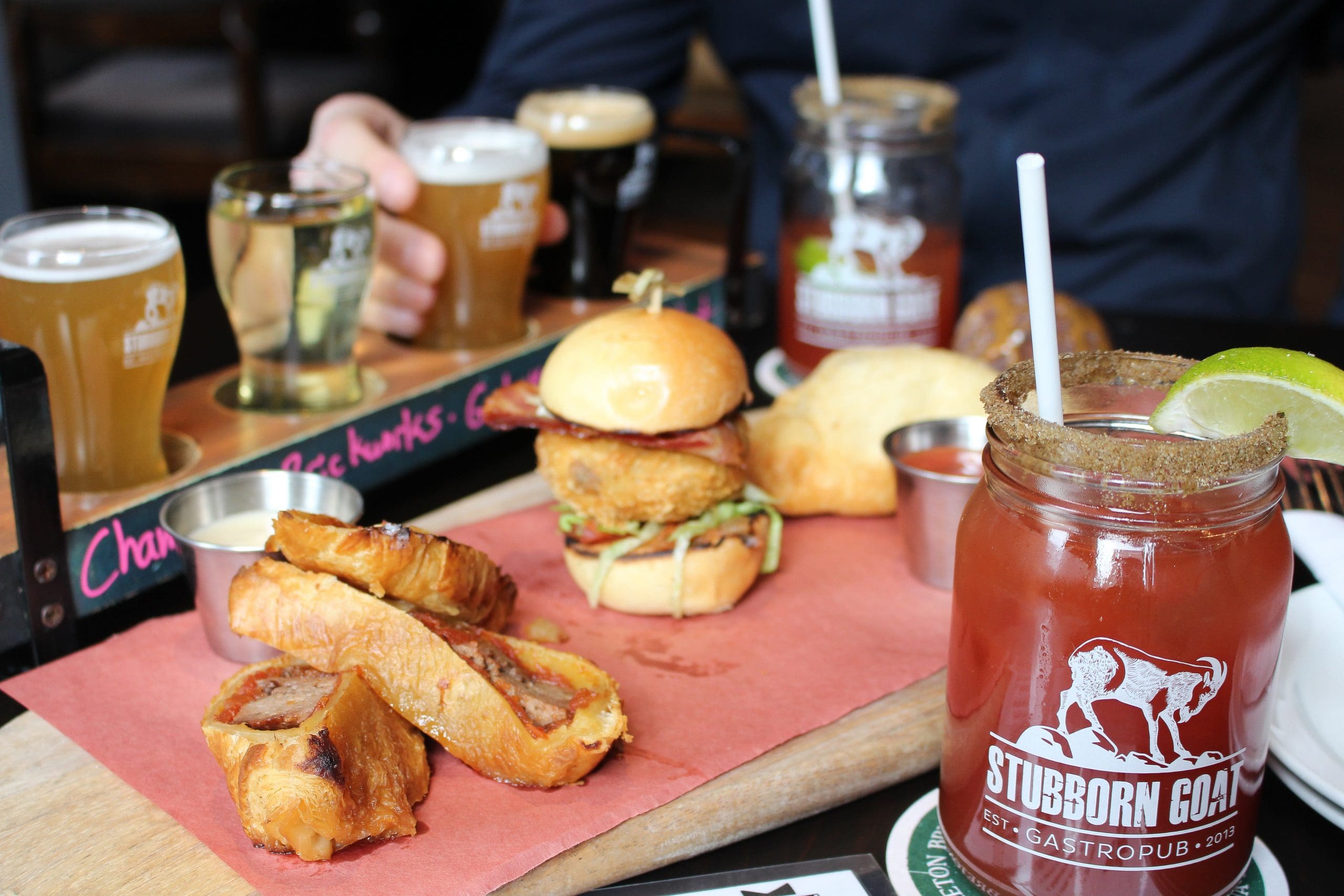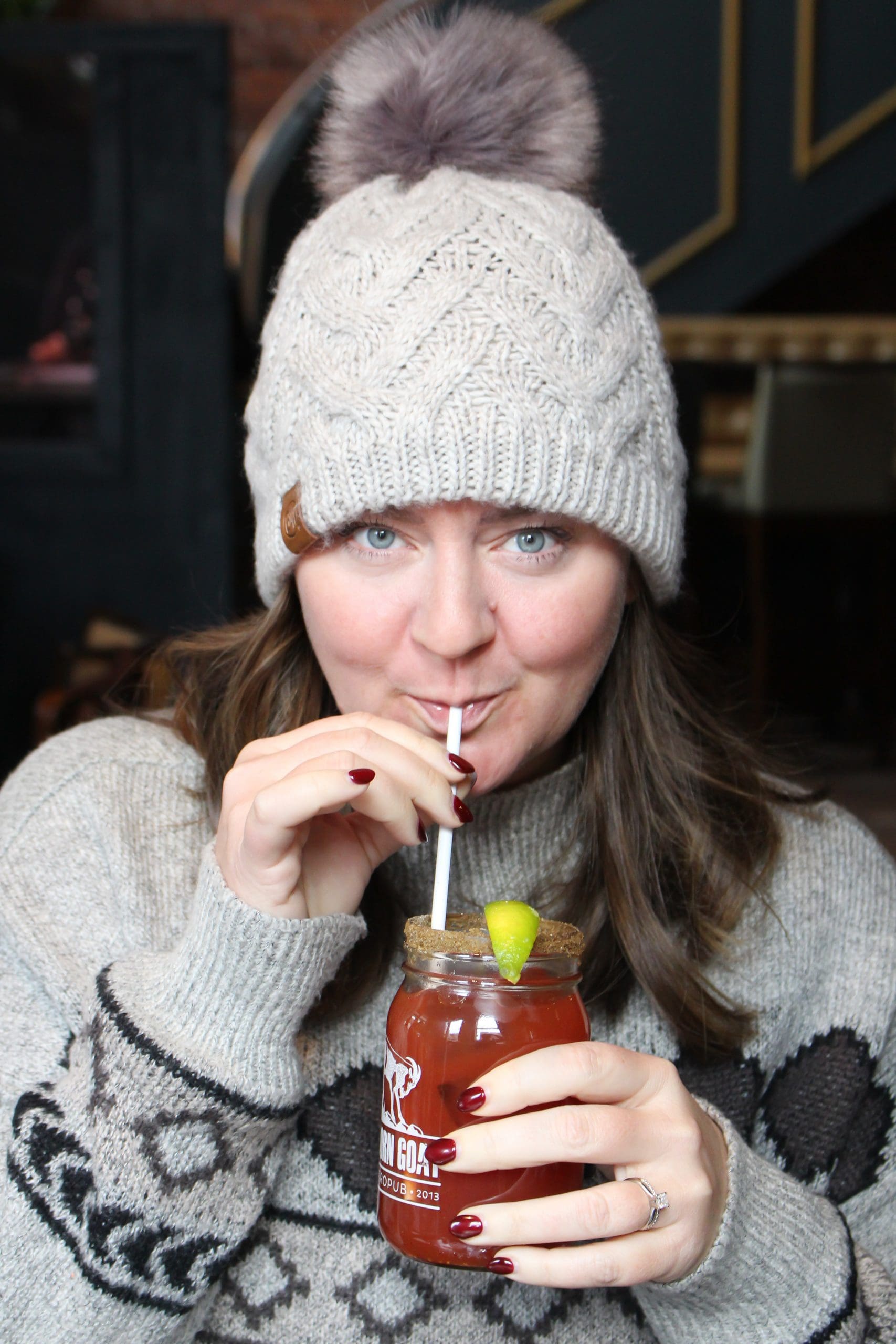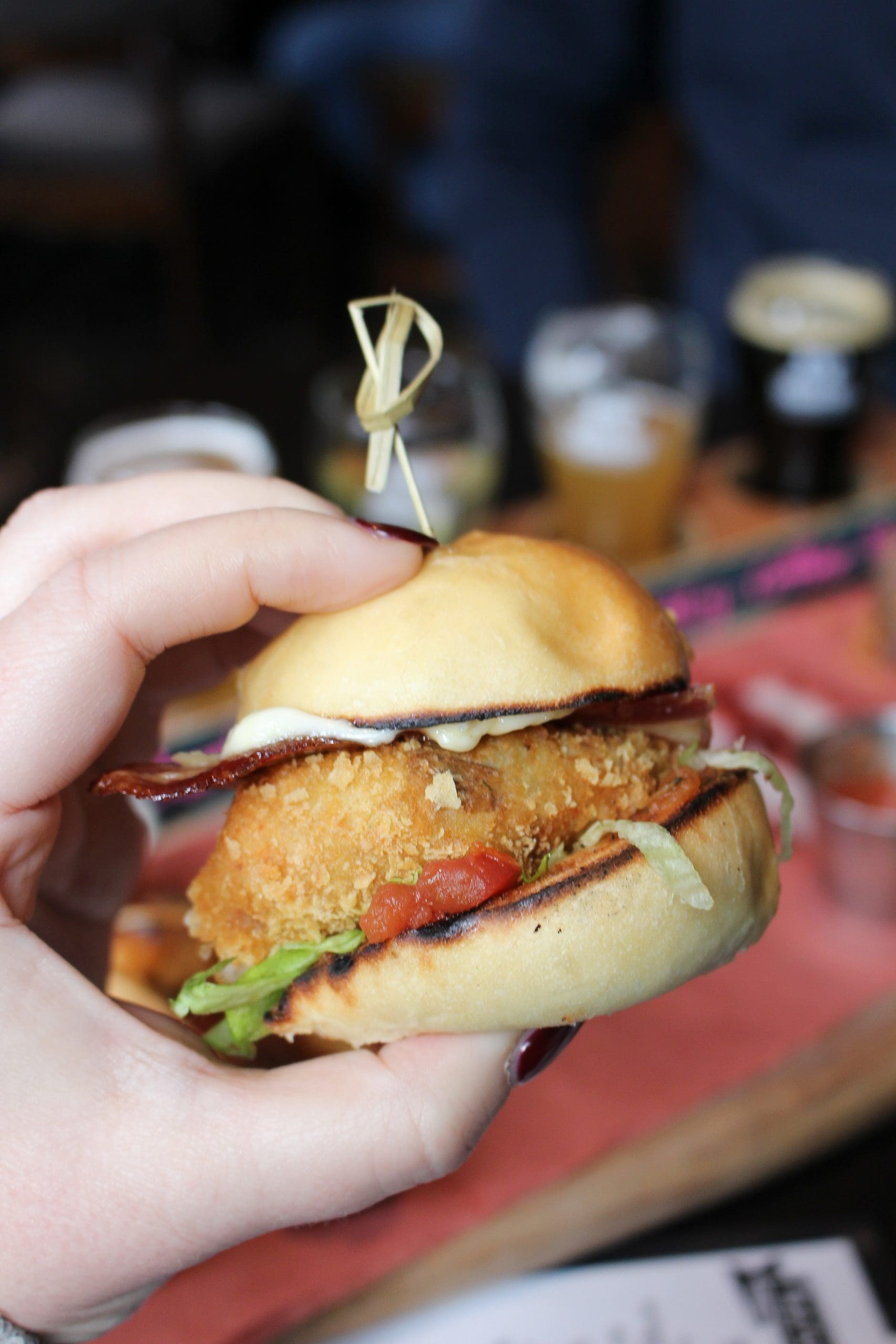 daMaurizio Restaurant
[1496 Lower Water St., Halifax]
DaMaurizio is a well-known, long-standing restaurant inside the Halifax Brewery market building.  This was our first trip to daMaurizio and we had the veal & lobster, pan fried haddock and chocolate mousse & apple cake for dessert. They have an extensive wine list from around the world (although we didn't try any that night), and Italian-inspired cuisine.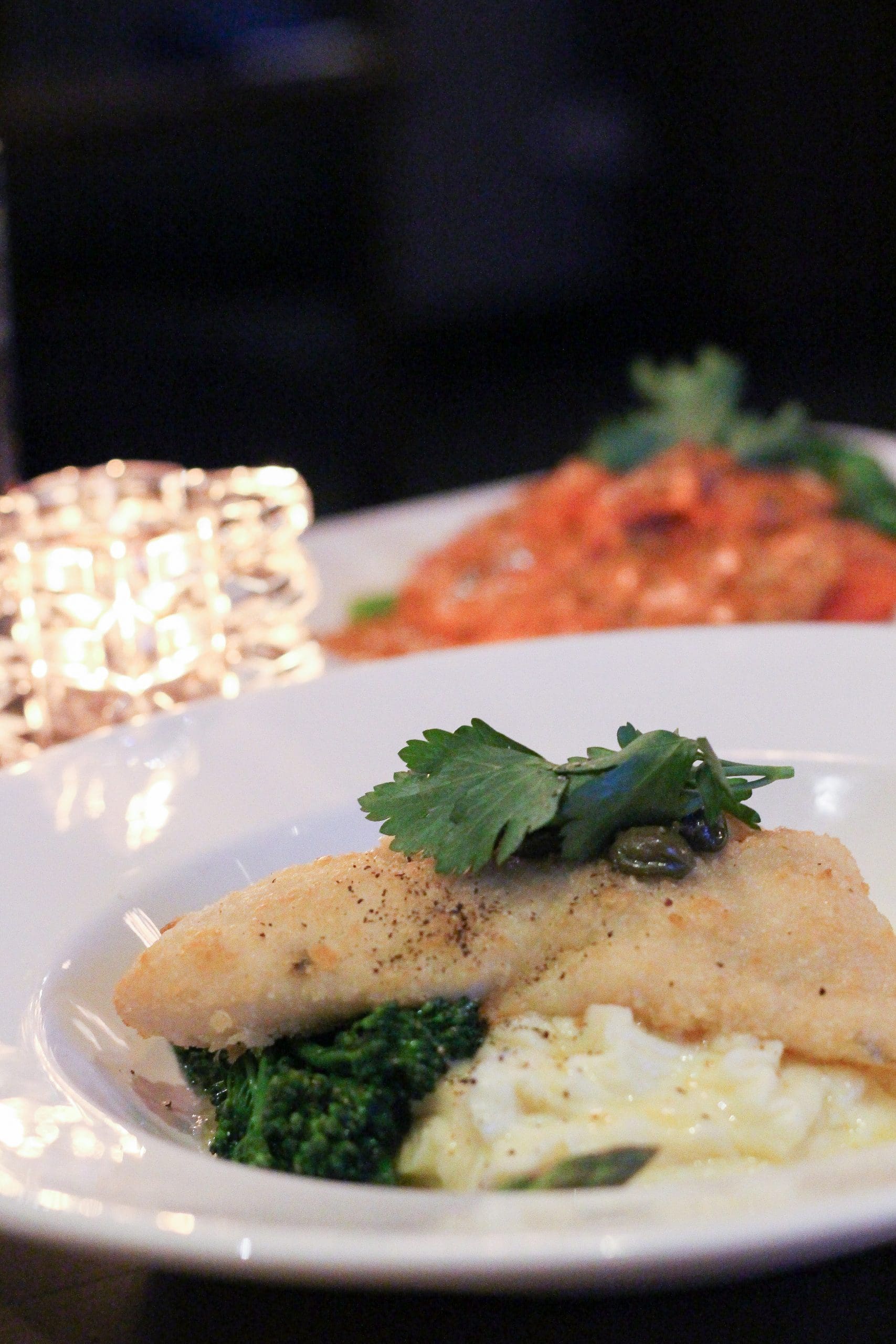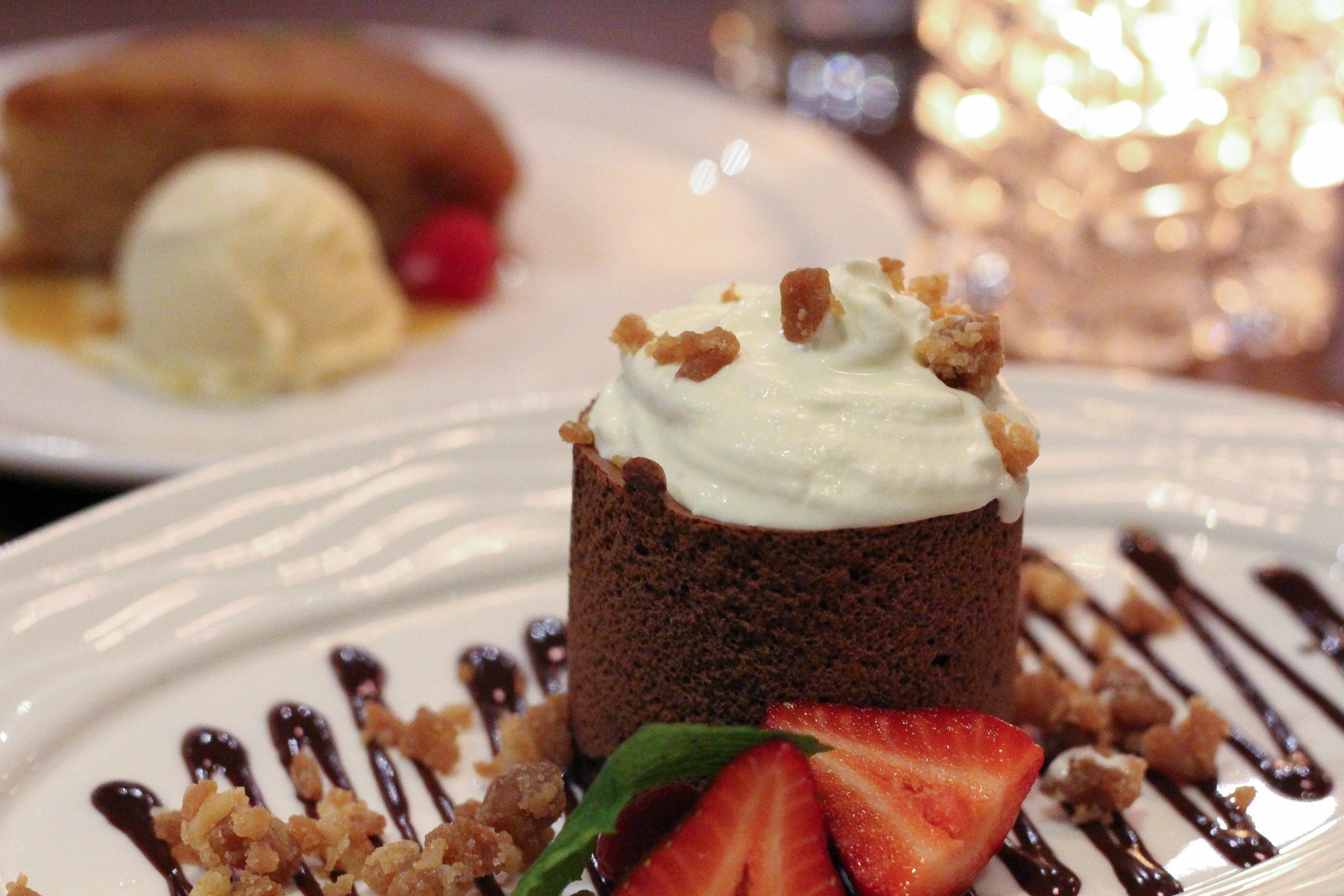 Kyo Ramen & Bar
[1715 Barrington St., Halifax]
New, trendy, and amazing. Kyo recently opened in downtown Halifax, and we were more than thrilled to have had the chance to enjoy their menu! Not only did they have a killer Dine Around menu, they also have a Happy Hour menu, and offer live entertainment on Saturday's! 
We LOVED the cocktails (they also offer mocktails) and enjoyed the steamed dumplings & ramen bowls.  Although, we've since realized that our chopstick game needs a lot of work!  Don't worry, they also serve forks & knives if you're not a pro.  The atmosphere at Kyo was amazing.  They nailed a perfect blend of cozy, warm & sexy with their black interior, many live plants, and an impressive back bar.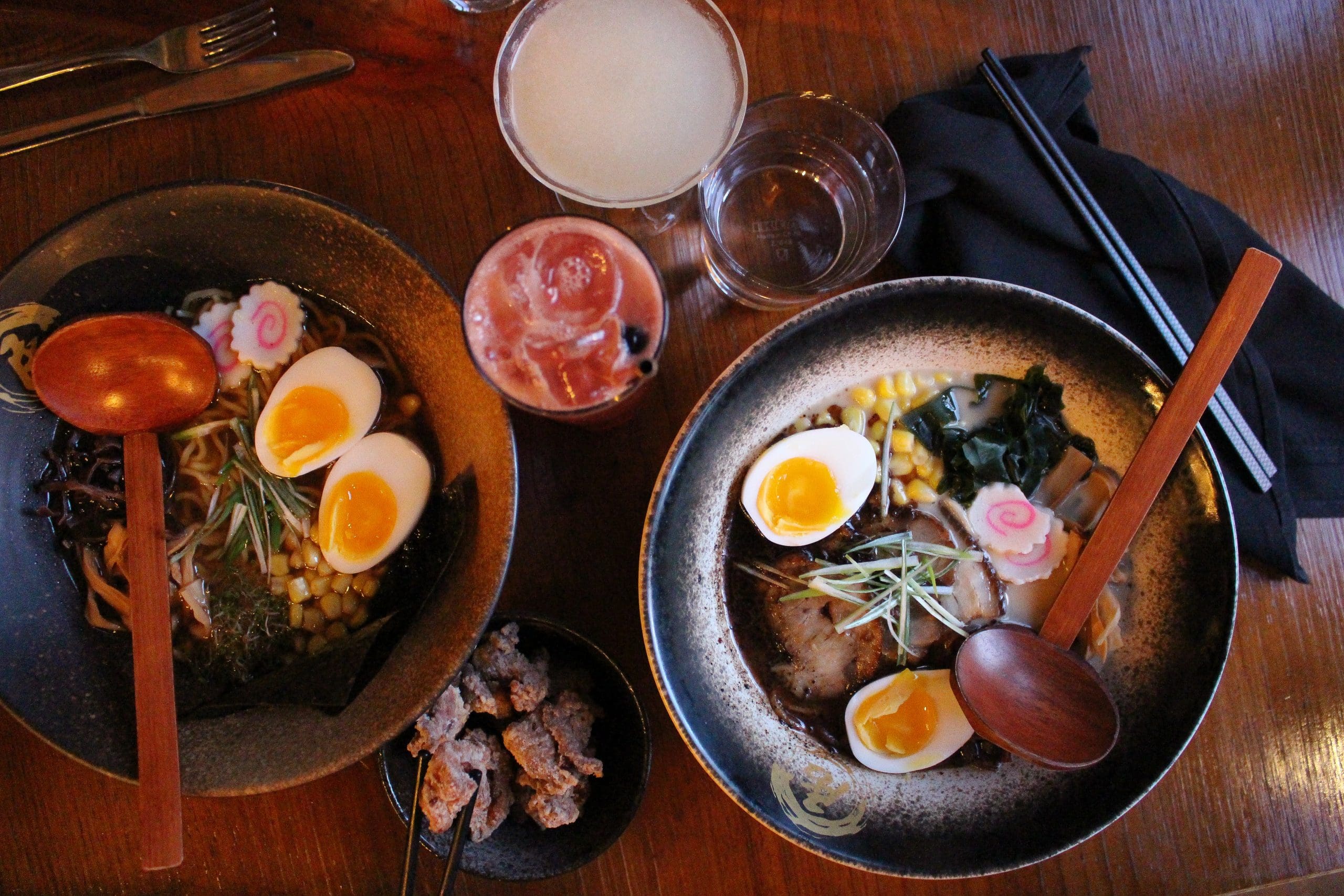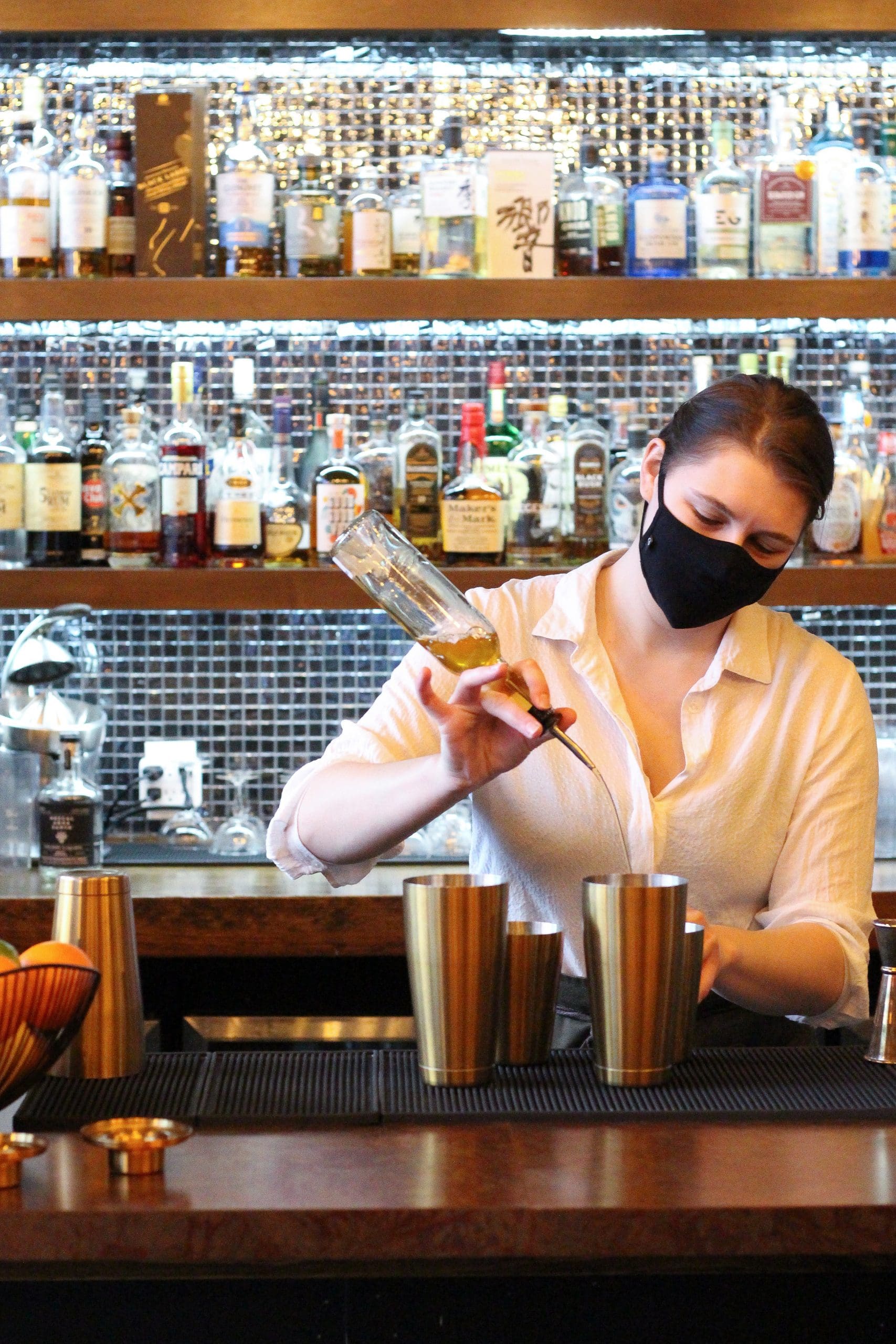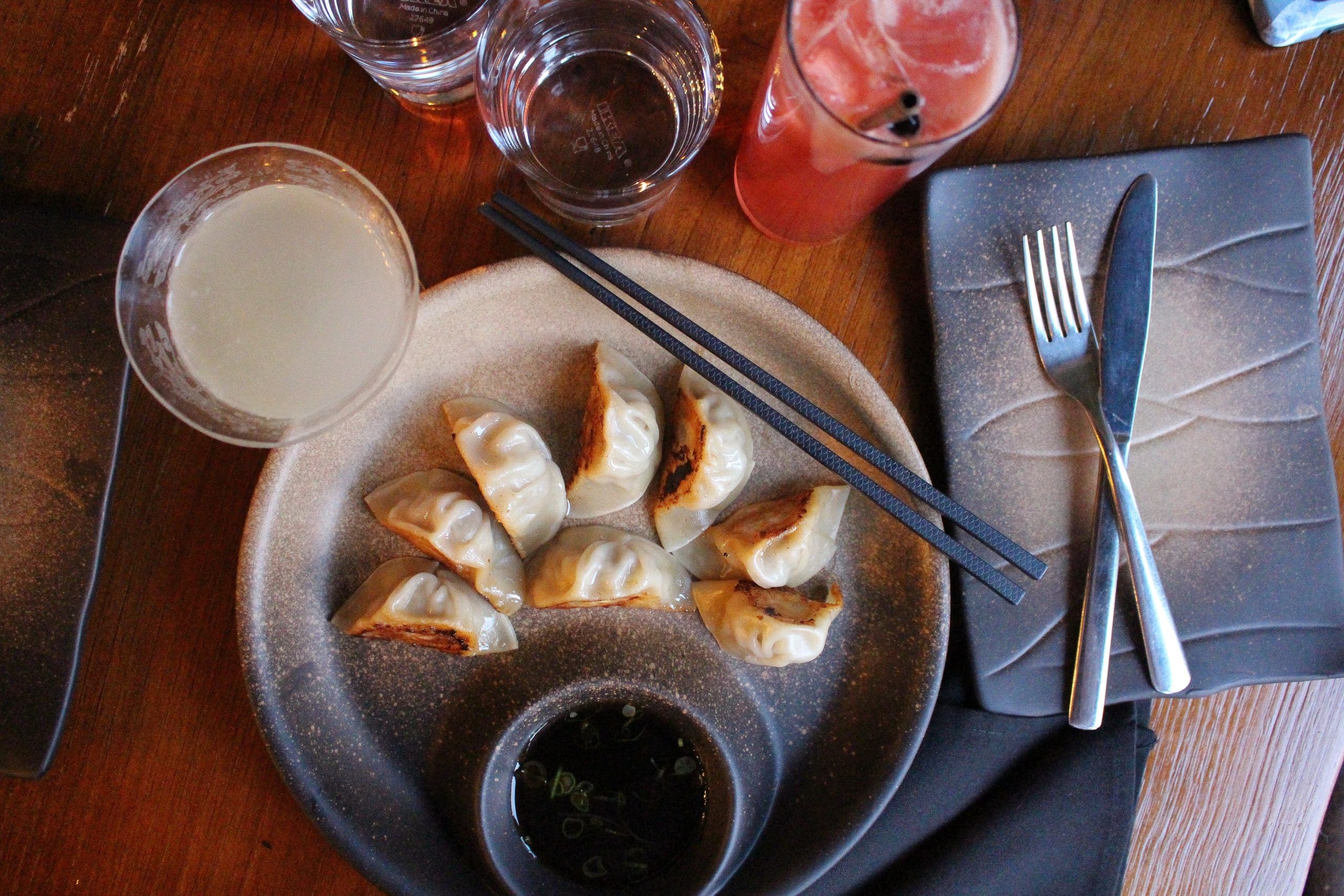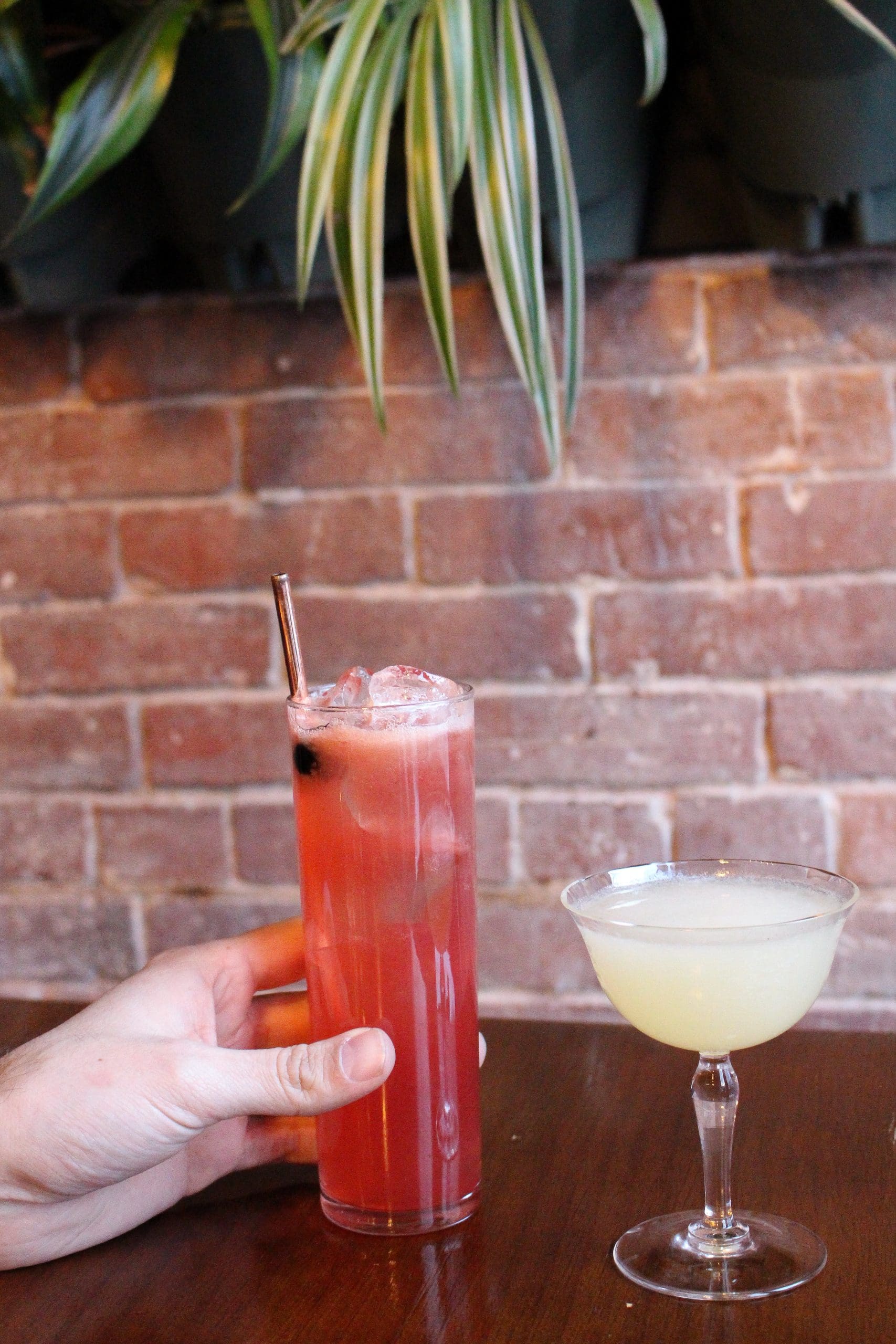 Mary's African Cuisine
[1701 Barrington St., Halifax]
As the name suggests, Mary's African Cuisine brings the amazing smells and flavours from Africa to Halifax, Nova Scotia. Having over 20 years of being in the culinary field, Chef Mary has won the hearts of Nova Scotians with her amazing dishes. A definite must-try! 
Mary's West African BBQ was SO good but, for me, her house made black pepper sauce was the star of the show.  It's amazing (if you like spice).  We also tried fermented palm juice which was a perfect compliment to the spicy BBQ in front of us!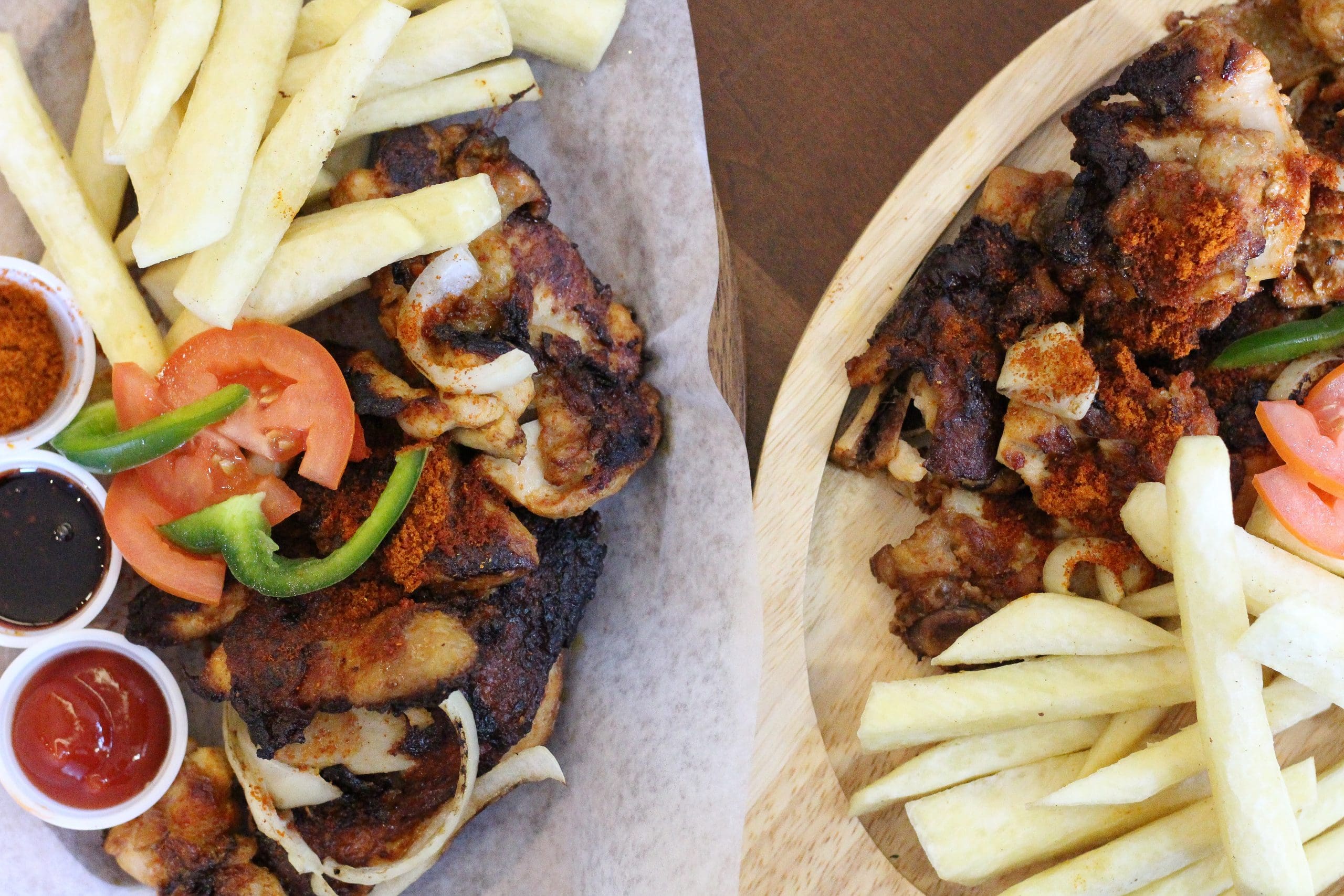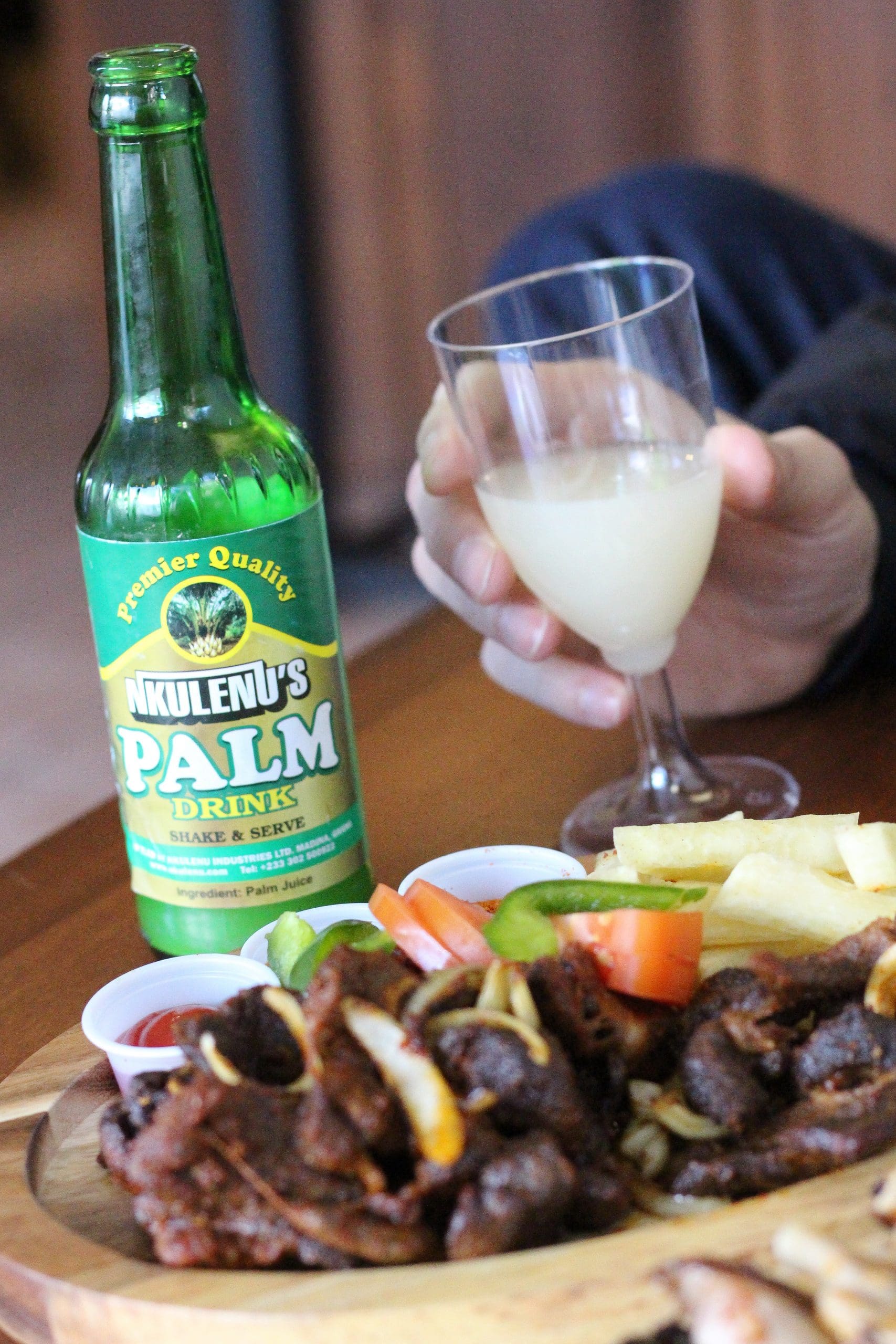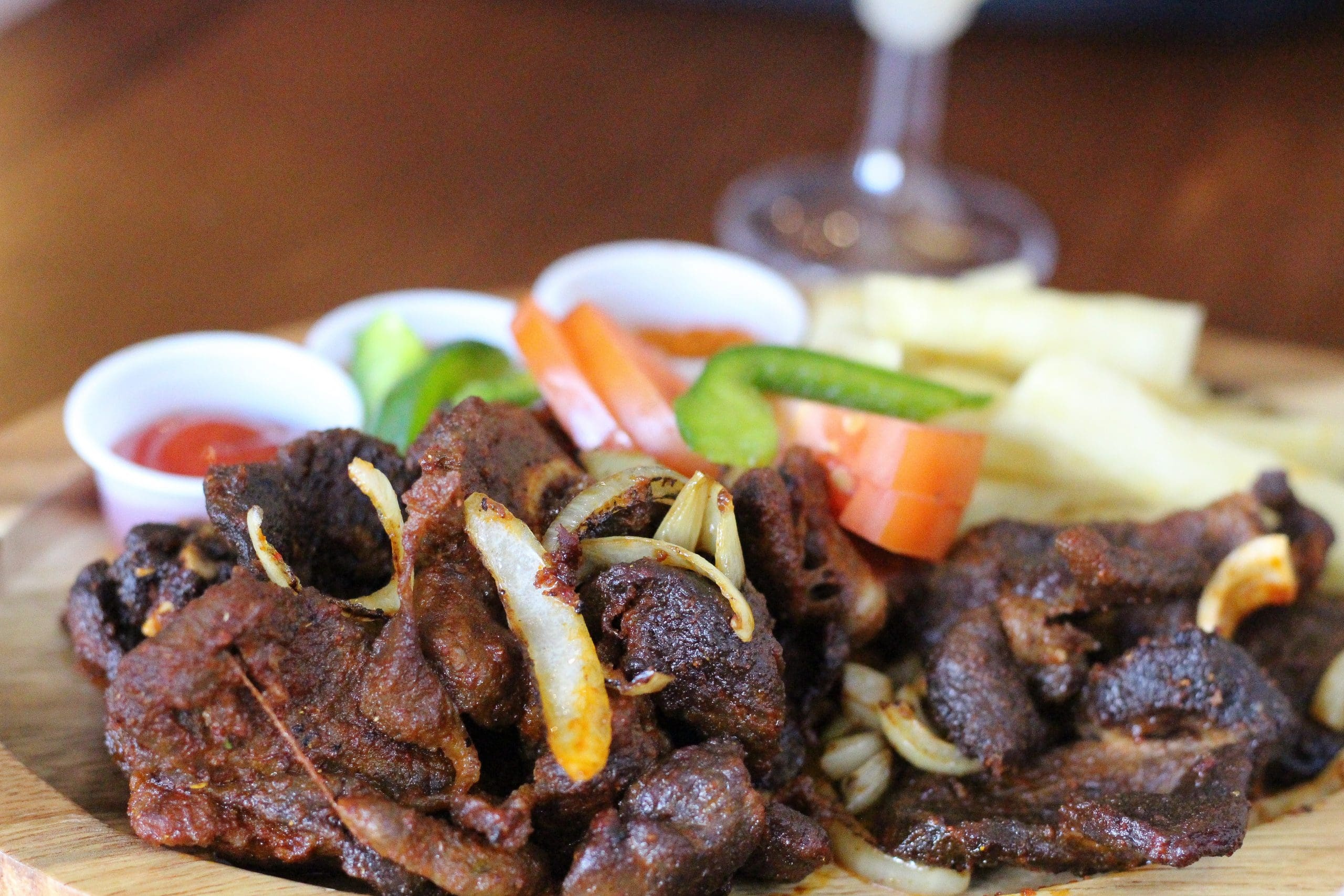 Cafe Chianti
[1241 Barrington St., Halifax]
Where do I even begin with our dining experience at Cafe Chianti!  With amazing Italian flavours, appealing plating, and excellent service, the Cafe is certainly a spot that we'll be returning to soon!   We visit a lot of restaurants (hundreds a year) and I have to say, the service we experienced at Cafe Chianti is some of the best we've had in Halifax (or anywhere).
The food was also amazing.  We enjoyed gnocchi, risotto balls, desserts and beautiful wine and loved every bite.  To me, this is casual fine dining at its best.   The team at Cafe Chianti hit a perfect balance of professional yet still approachable.  Our server, Sonny, was a doll and we can't wait to go back!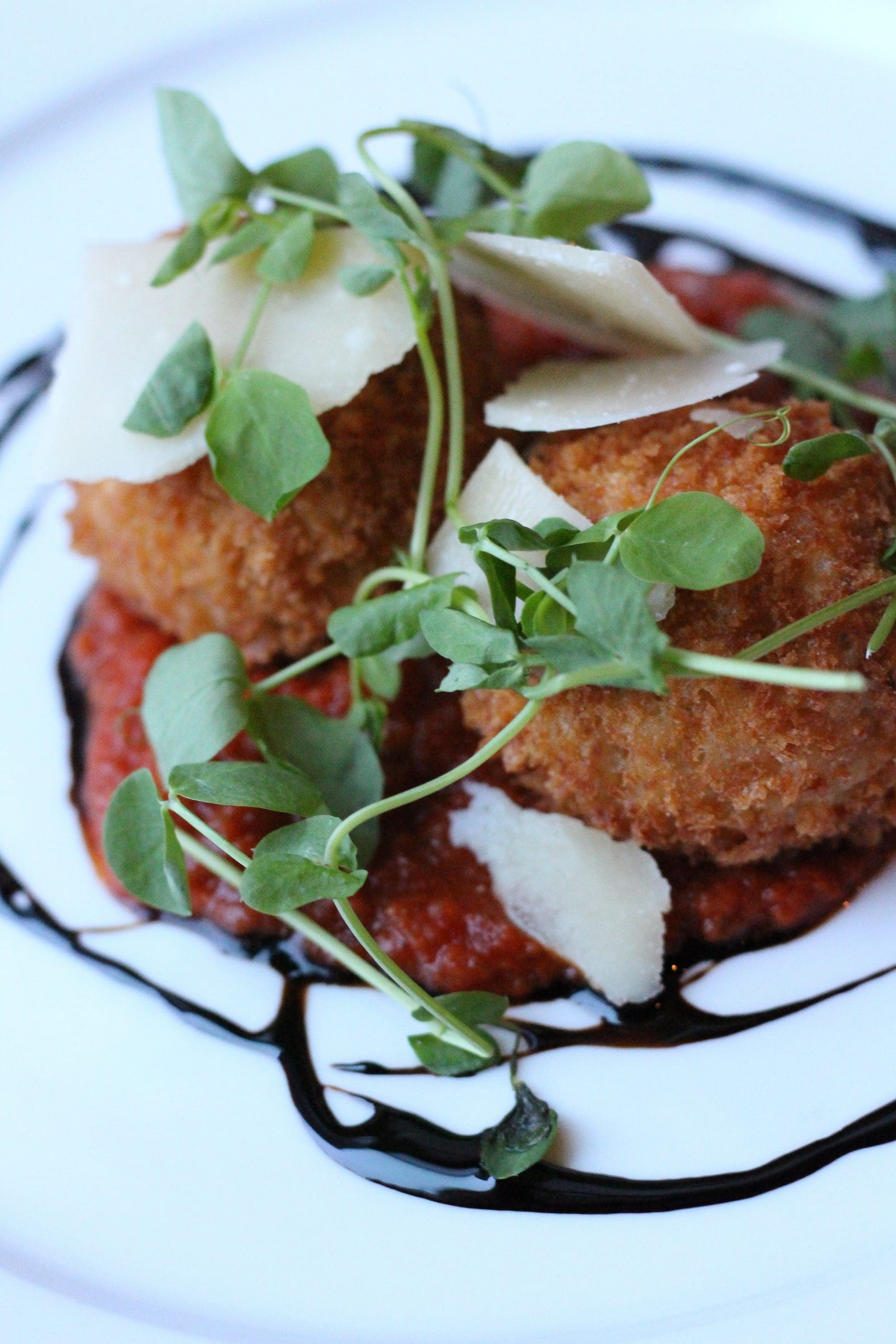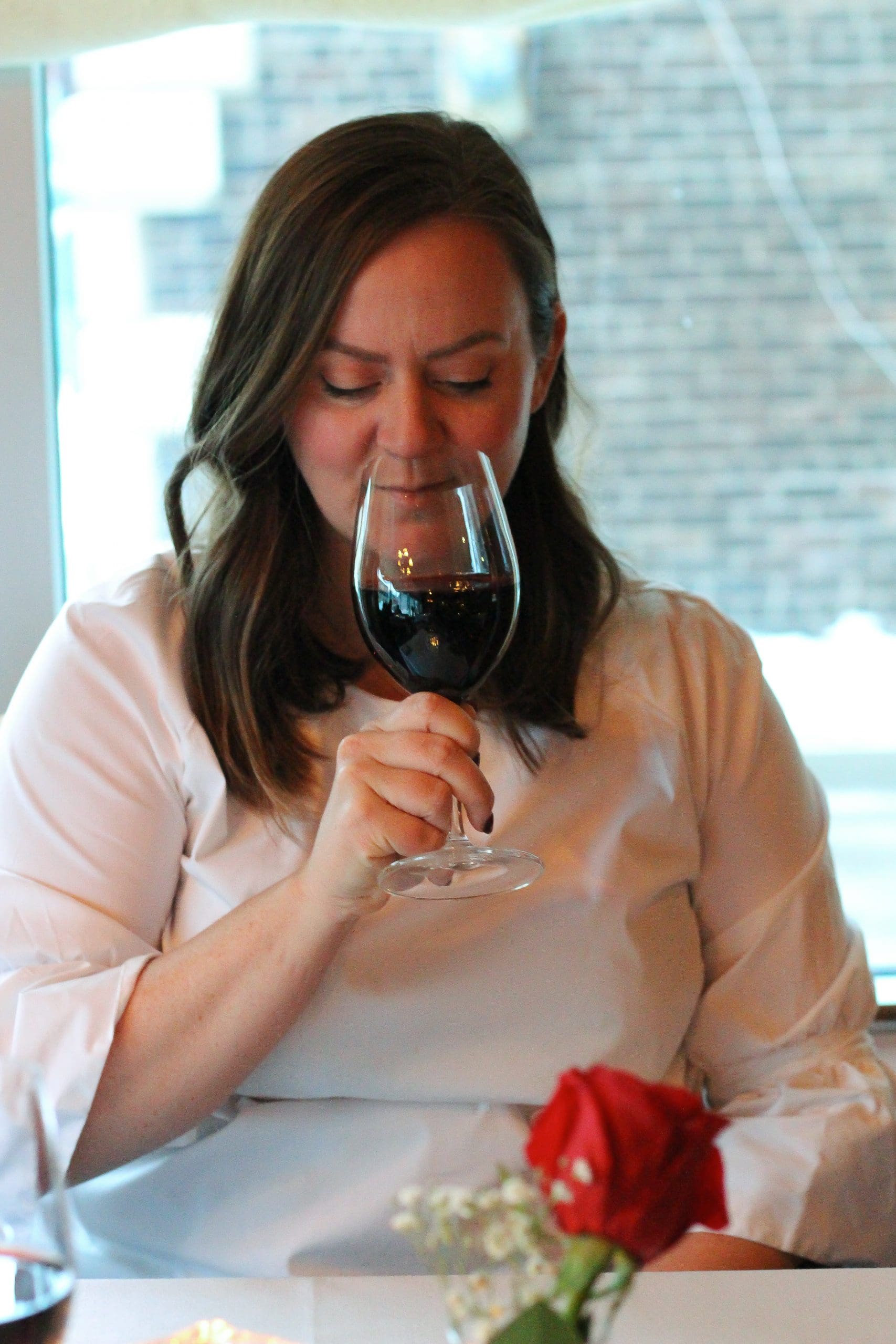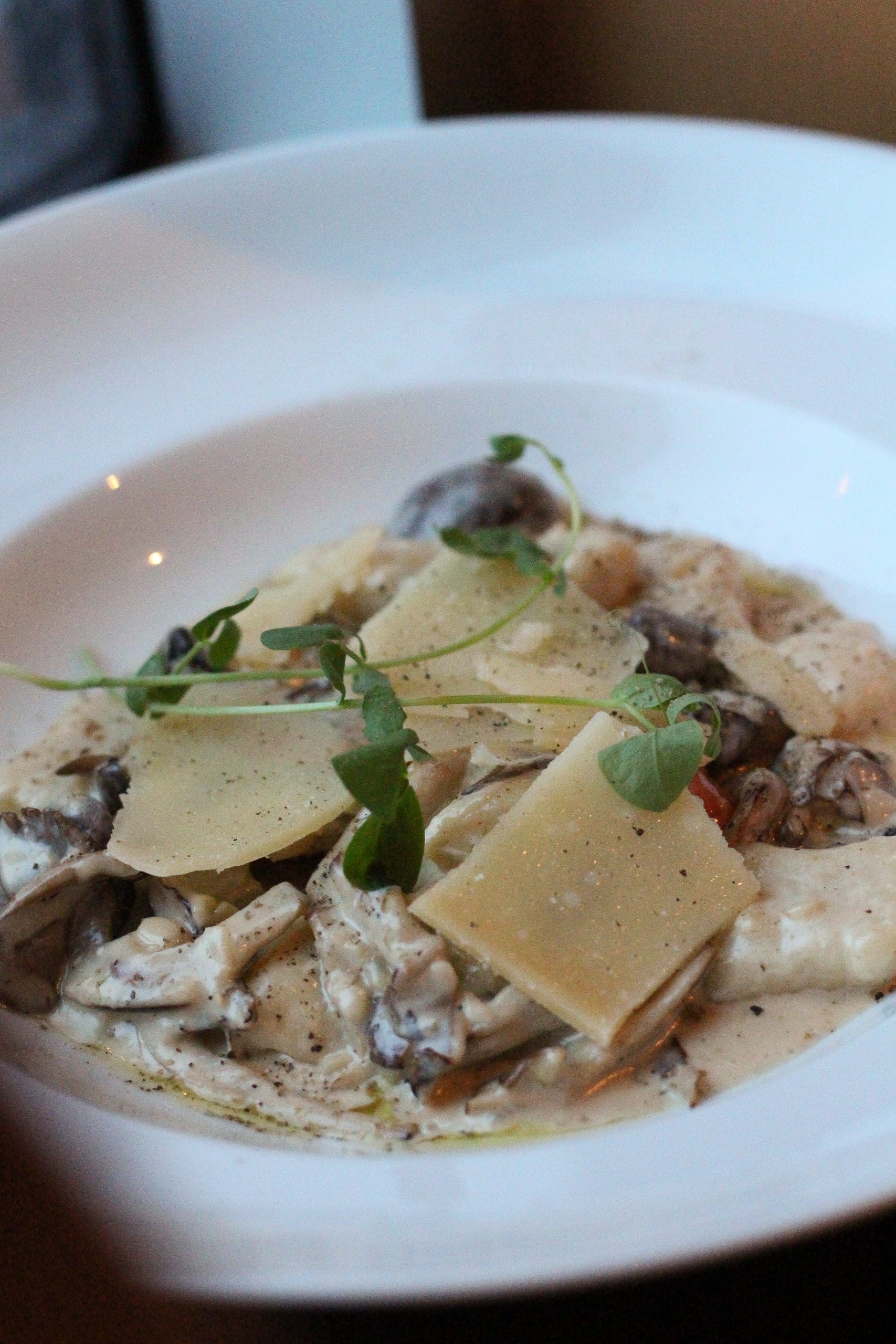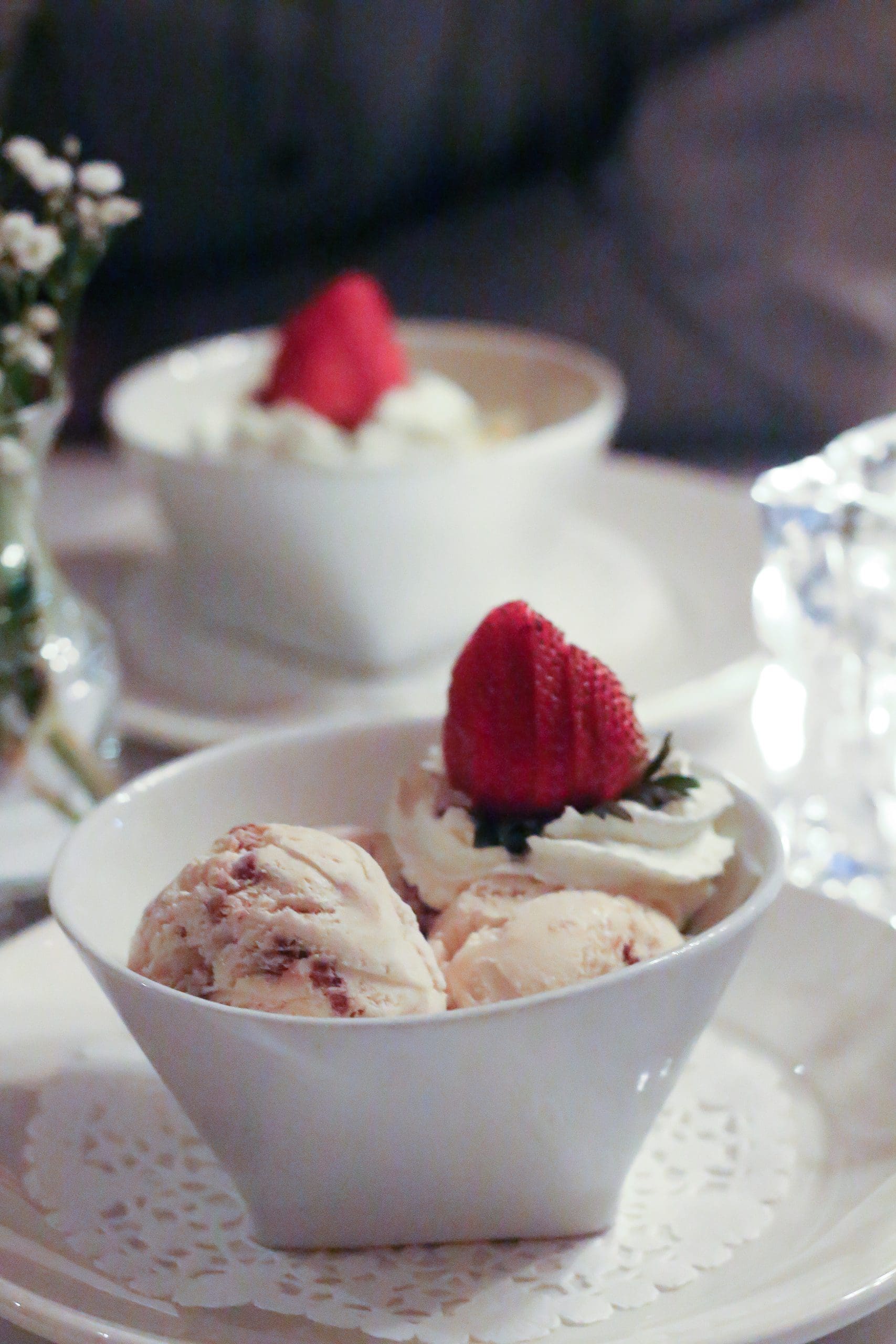 5 Social
[1740 Argyle Street, Halifax]
5 Social is one of the new kids in town on Argyle street and my – oh – my are we glad we visited!  First, MEGA sexy.  Formerly, Little Fish, this space has been completely transformed into a cocktail lounge with intimate seating, shareable menus and an impressive cocktail list.
The staff were outstanding and the bartender, Shun, was the star of the show.  His mixing skills were top-notch and we loved that he came to the table to ask how we were enjoying the drinks (something you don't see often from bar tenders & mixologists).  We tried a variety of drinks from Negroni twists to shots in tea cups.  You can, of course, order off the menu but you can also tell them what your preferences are and have a custom cocktail made to your liking!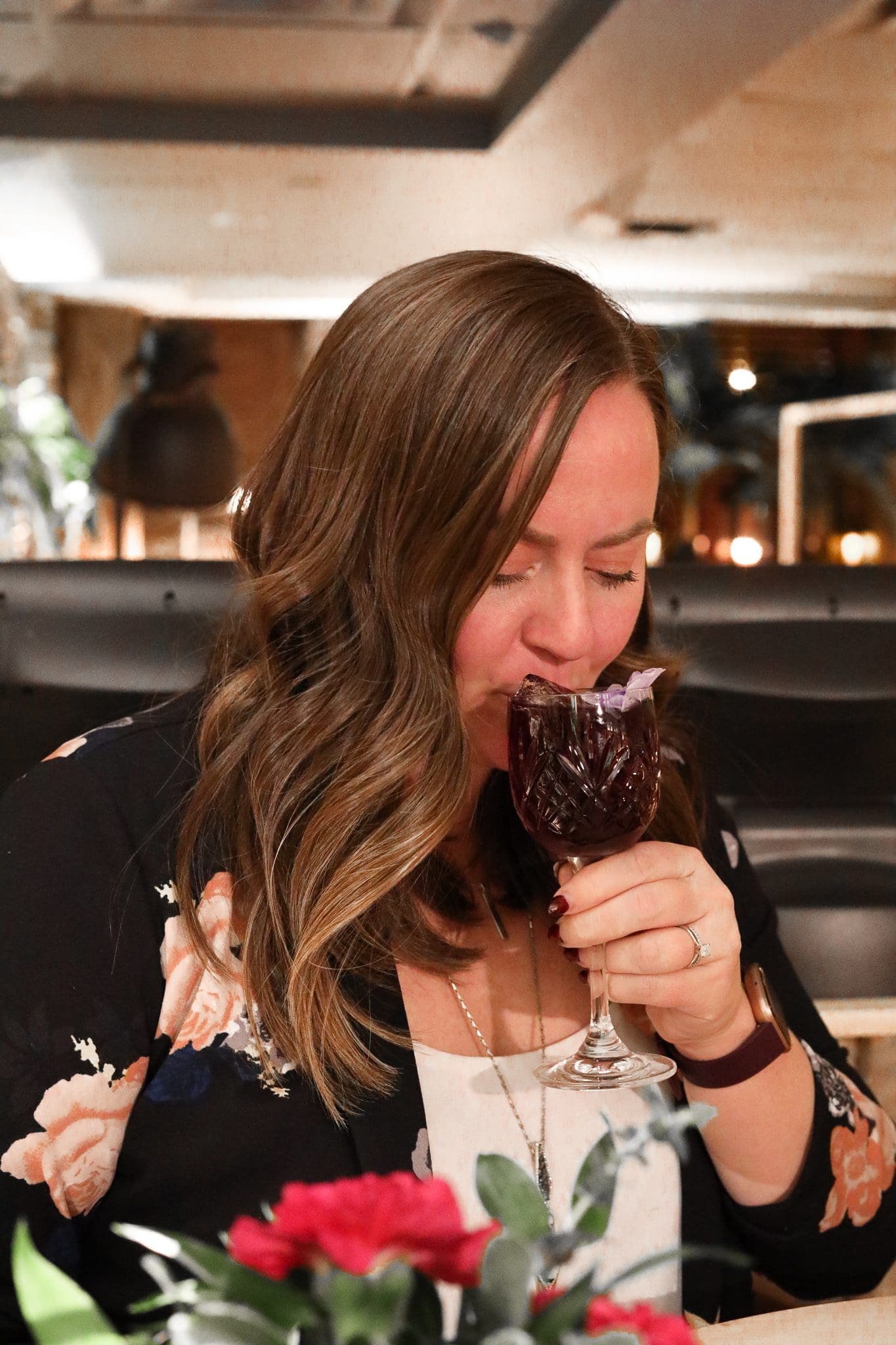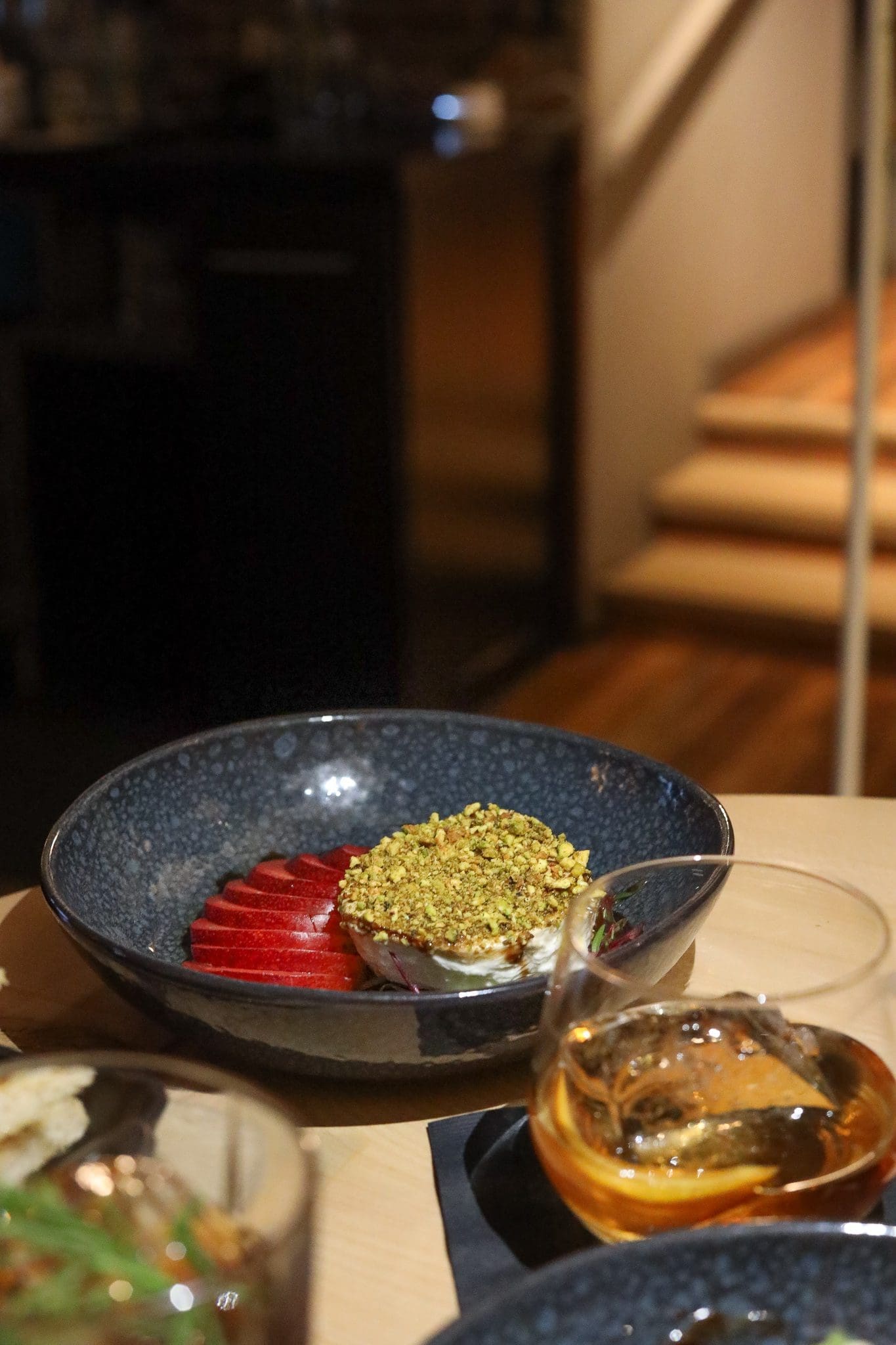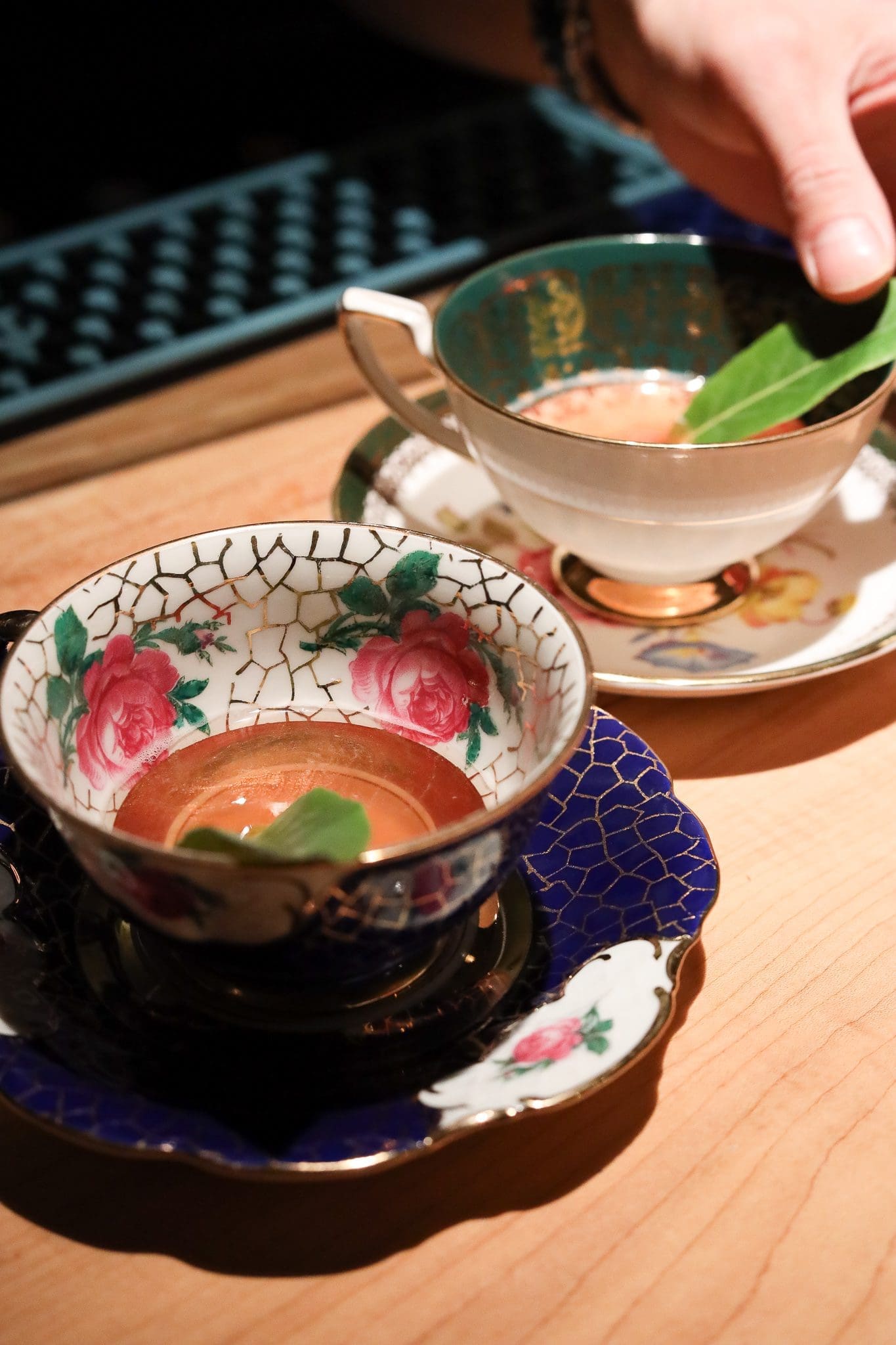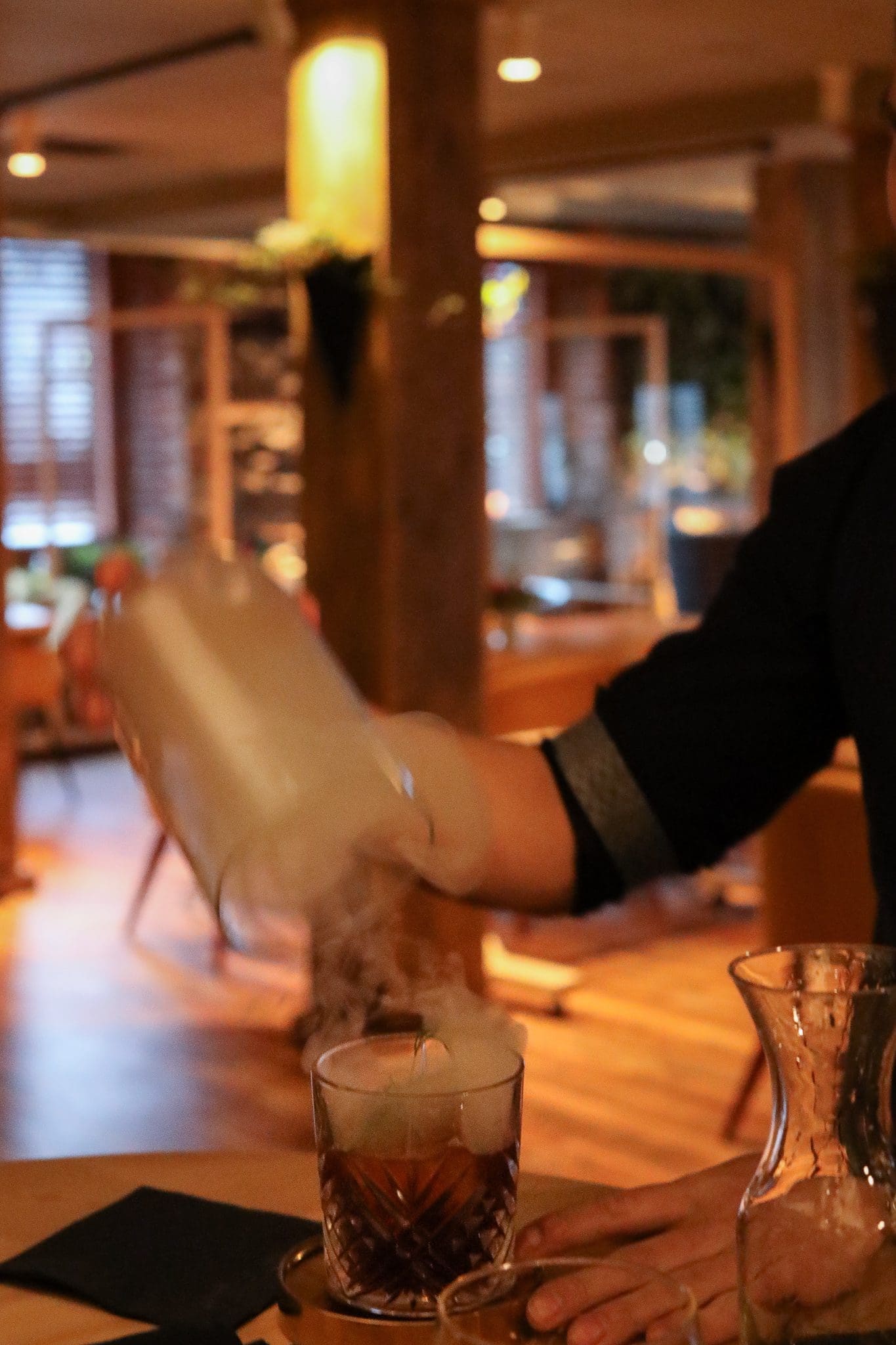 We enjoyed the food, experienced fun surprises, and were impressed with the attention to the health and safety measures that were in place everywhere we went. We felt comfortable and confident that each establishment was doing everything to keep their guests safe, and to ensure everyone had an amazing experience. 
Looking to find out which restaurants in downtown Halifax that are participating in this year's Dine Around Halifax? Click here to find the list! Of course, beyond Dine Around, we hope this blog serves as inspiration for you to get out and enjoy some of the restaurants in Halifax this year.
And as always, we LOVE to hear from you! Have you participated in this year's Dine Around? Are there any that you're hoping to try before the end of the month? Let us know in the comments!