Personal Outsourcing & Winning Back Your Time
I don't think it's helpful to "should" all over people so before you read another sentence I want to address my title.  10 things you should outsource immediately is a bold statement.  The purpose of this blog is to show you the possibilities.  Not to make you feel like you "should" be doing something differently.  The reason I'm writing this blog is because outsourcing has changed my own life and it's my hope that it can do the same for you.  So here we go.
Life-hacking is a trendy term these days.  It seems like everyone is touting a new life-hack each week but from where I sit, a life-hack is only as good as the result it drives.  If you've ever said "I'm too busy" or "I don't have time" then I'm about to spill a major secret to our own success with you.  But first, some education.
Life·hack  noun  A clever strategy, skill, tip or technique for accomplishing familiar tasks more easily and efficiently. 
If you google the definition of "Life Hack" you'll find all kinds of different descriptions but when it boils down to it, it really just means finding clever ways to get shit done.  There are millions of life-hacks out there from tying recognizable ribbons around your luggage to wrapping your green onions in a wet paper towel to keep them fresh.
But there's one life hack that trumps them all.
Why?
Because it lets us win back the most scarce and valuable commodity we have… Time.
The Mother of all life-hacks is OUTSOURCING.
Out·source verb obtain (goods or a service) from an outside or foreign supplier, especially in place of an internal source.
Outsourcing is common practice in the corporate world and refers to taking a function of a business and having another company handle it.  It's done because it's either less expensive, more efficient, or both compared to keeping the task in house.  When applied to our daily lives, the concept is the same.  It's about taking things we normally do ourselves in our daily lives and having someone else do it for us at a lower cost.
How To Know If Outsourcing Makes Sense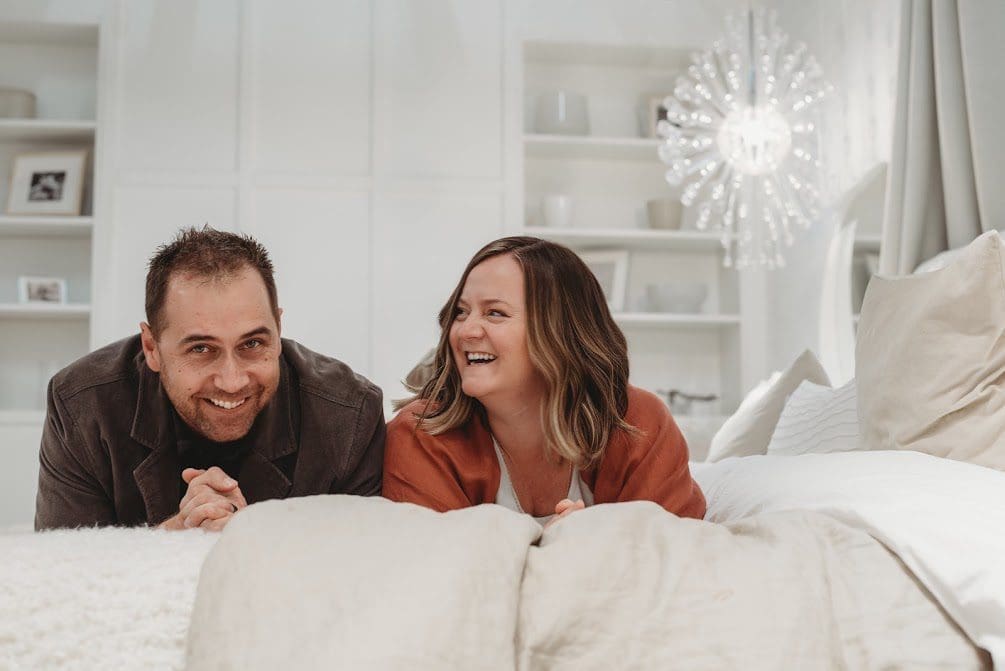 Knowing what to outsource is pretty simple.  What is your time worth?  I don't mean figuratively.  I mean literally – what exactly is your time worth?  In order to determine whether or not outsourcing is right for you, you MUST know what an hour of your time with worth.  Once you know that, decisions get really simple.
Whether your time is worth $20/hour or $500/hour is a blog for another day.  Essentially though, you need to figure out what your time is worth.  It's tempting to think only about "work" time but it's also critical to factor in time doing other things.  What we're really doing with outsourcing is buying back our time so that we can spend that time on higher value tasks.
In its simplest terms, if your time is worth $50/hour then any task you can pay someone less than $50/hour to complete should be outsourced.  But hang on!  It's not quite so black and white…
When calculating those costs, you have to factor in how long it would take you to complete a task compared to a professional.  Not to mention the quality of work you're getting by hiring professionals.  
Why Should I Outsource Anything?
"I can do it myself, so why would I pay someone else" is the most common response we hear from people who don't outsource.
Ironically, "It's the best money I spend all month" is the most common response we hear from folks who have embraced outsourcing.
Here's my big pitch for outsourcing.  We've been doing this "travel blogger" and personal development thing for a long time now.  When we ask people what their biggest obstacle is that's stopping them from doing the things they want to do, it's time.  
So why should you outsource something you could just do yourself?  TIME, my friends, time!  It's not unlimited.  We will run out at some point.  Time is a finite, non-renewable resource and we have no idea how much we really have.  So my motto – protect it fiercely and spend it wisely.  To put it plainly, I'd rather spend as much time as possible making memories and having adventures.  So even if I "could do it myself", if there's a way that I don't have to that makes sense for our family, I don't.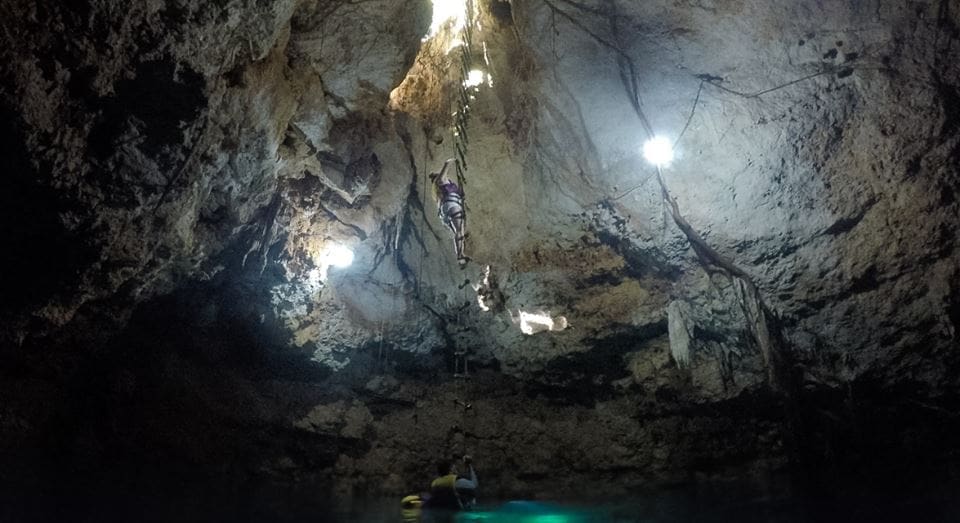 10 Things You Should Outsource Immediately
There are so many  more than 10 but if this is your first foray into outsourcing and life-hacking I don't want to freak you out.  Here are some common daily tasks that are easy to outsource locally.  BONUS: outsourcing locally not only frees up your precious time but it also stimulates the local economy and creates jobs for others!
Side Note: There are all kinds of things you can outsource virtually as well but, again, that's another blog post for another day.  If you're an entrepreneur or business owner, the list of possibilities is endless.  I've listed some of our favourites at the bottom of this post so be sure to head down and check it out.
1.  House Cleaning.  Yes, hiring a house-cleaner can get into the territory of more expensive but it doesn't have to start that way.  Hiring a house-cleaner was the first thing we started outsourcing long before we could really "afford it".  We used that extra time to work on our business and now we use a professional cleaning service (we use Maid 4 U Cleaning

Services, here in Halifax and we highly recommend them

).  
Did we start with a professional cleaning company?  No.  Why do we use one now?  Speed, quality and security.  When we moved to Halifax, we decided we didn't want a stranger coming to our space to clean so we hired Maid 4 U.  We felt better about having a registered, insurance carrying business that guarantees their results and we've been using them ever since.
BONUS:  We also took our cleaning outsourcing to the next level this year when we got "Jeffrey", our irobot vacuum.  He vacuums the house between cleanings at the press of a button.
2.  Laundry.  There are a few options when it comes to laundry.  First, the average household spends 1.5 – 2 hours a week doing laundry.  Full service laundromats are obviously an option but there are others as well.  Most house-cleaning services also offer laundry services.  In many cases, the add-on is minimal (because it doesn't take much extra effort to throw a load of laundry on if they're there anyhow).  Beyond that, kijiji, craigslist, and local forums are a great place to find someone looking for a few extra hours a week.
3.  Grocery Shopping.  This is mainstream now, but still a lot of people aren't making use of grocery delivery.  Ordering online and having your weekly groceries delivered to the door can save hours every week (the average shopper spends 1.2 hours a week in the grocery store).
4.  Meal Prep.  If outsourcing your grocery shopping is on your radar and you're ready to take it to the next level, consider meal prep outsourcing.  There are lots of ways this can look.  Cooks, home-cooks, and chefs are available to come to your home and prep your food for the week.  There are also services that prep commercially and deliver.  But, you can also bring it down a notch and hire privately.  Again, you'll be surprised how easy it is to find someone who "just loves cooking" and is looking for a few hours a week and some fun money.
5.  Everyday Errands.  Dropping packages at the post office, picking up essentials from the drug store, stocking up on snacks for a weekend gathering, and dropping things at the dry cleaners are all tasks that take time.  Outsource those jokers!  Hiring someone (like your neighbors teenager) to do some running around for you is genius.  There are also professional services as well, whatever floats your boat.
6.  Driving.  This teters on high luxury, sure, but hear me out.  If you have long commutes where you could be productive (ie: making money yourself), hiring a driver could be a smart investment.  
7.  Gardening.  If I'm honest, I actually love gardening so I don't personally outsource this one.  I do not, however, love mowing lawns.  I know people who spend hours every week begrudgingly moving their huge properties.  This one, if you ask me, is a no-brainer.  
8.  Dog Walking.  Dog walkers start around $20 / walk (depending on where you are) and offer a variety of different services.
9.  Home Repairs & Maintenance.  Do I need to go on?  Most home-owners have a running list of minor repairs they're "going to get to".  The problem is, for an unskilled person, minor repairs can take major time.  Using a service like taskrabbit to find a handyman can get those things checked off your list quickly.
10.  Income Tax.  There might be an argument here, depending on what your taxes look like.  But, considering how long it will take an accountant to your taxes and how accurate that work is compared to your own, outsourcing your taxes might be a good thing.  
Beyond these 10, the list could go on and on.  If you're an entrepreneur, there's an even better argument for outsourcing your personal and professional life where you can.  When it comes down to it, I'll ask again…what is your time worth?
Gaining back just 10 hours a week can have a profound effect on your life.  It did for me!  Carving out the time I needed to grow my business, nurture important relationships, and spend time doing the things that I truly love has been well worth the money invested in outsourcing.  
Before I send you back off into the world, I wanted to throw a few more rapid-fire options for outsourcing.  I hope these inspire you to take a look at your own life and see where you can buy back some precious time.
More Things Busy People Can Outsource
Waiting in a queue (for tickets, on the phone, at the post office, etc) 

Making or cancelling appointments

Booking travel plans

Making reservations

Fact checking

Proof-reading & editing

Email & phone calls

Paying bills

Organizing, filling, decluttering

Shopping
There you have it.  Those are the big 10 things you should outsource if "more time" is on your list of wants.  This list also isn't arbitrary, these are all things we have or do outsource ourselves.  As always, we only share content here that we have a personal connection to.  I never make recommendations, whether it's a new restaurant to try or a task to outsource, that I haven't tried first.
Did any of these things you should outsource pique your interest?  Did I miss any?  I'd love to know your thoughts in the comments!