All inclusive resort vacationing isn't something we do often but there's something to be said the for no-fuss, stress-free, turn-your-brain-off kind of vacation a resort offers.  We recently got married in the Mayan Riviera, Mexico and as we were trying to decide on a resort that would accommodate all 54 of our guests, we had to consider all the options.
We scoured the web, talked with our resort frequenting friends, read tons of reviews and finally settled on the Bluebay Grand Esmeralda.  It seemed like a great blend of luxury and affordability, which is what we were looking for.  This was our first all-inclusive vacation together and during our 7 days with Bluebay, here's what we learned about this style of travel.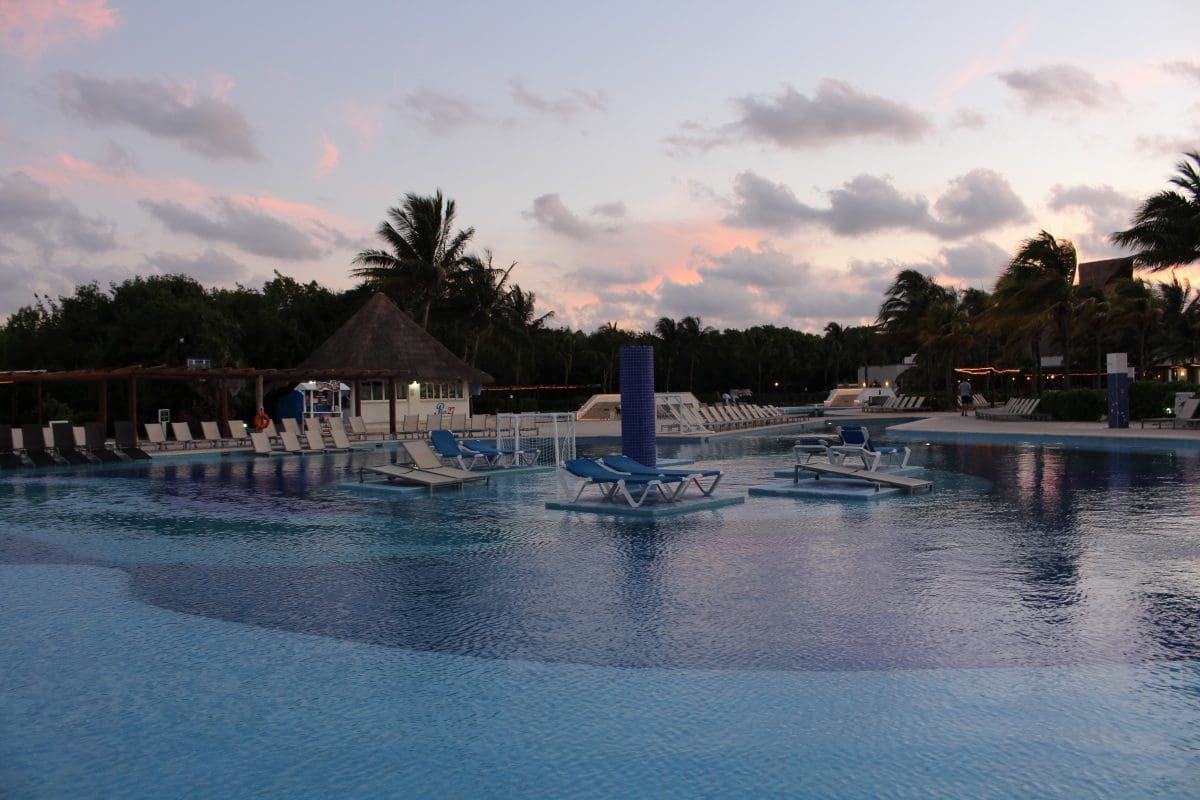 Checking In: Bluebay Grand Esmeralda
All inclusive are notorious for tricky check-in's and Bluebay was no exception.  It's to be expected when large groups (sometimes hundreds) of travellers and tourists are checking in and checking out all at the same time.  Add in any language barriers between guests and staff and you've got a recipe for some cranky people.  But, you can avoid this with a little planning!
Typically, resort rooms aren't ready for check in until mid-late afternoon.  That's the case at almost every all-inclusive.  It makes sense because they have to check-out the guests who are leaving and then get the rooms ready for the new influx of tourists.  Do some adjusting before you arrive at the hotel and gather up everything you'll need for a day by the pool or at the beach.  Better yet, pack those things in your carry-on luggage so when you arrive you can just drop off your luggage and enjoy a relaxing first day water side as you wait for your room.
Our Swim Up Suite
We didn't know until arrival if we would have a swim up suite or a jacuzzi suite.  We were thrilled when we were told that we'd be enjoying a swim up all week!  We generally book basic rooms when we travel because we're on the go most of the time and really just use our room to sleep, however, we were in this pool a lot during our stay in Mexico.  We loved the swim up suite and would highly recommend it!
Firstly, the room itself was beautiful and very large.  We enjoyed a full living/dining room, California king bed, large dressing area, two giant walls of closet space (fully equipped with everything we might need) and two full washrooms; one with a jacuzzi soaker tub and the other with a lovely walk in shower.  The room was bright, very clean, and fully stocked each day with bottled water, beer, coffee, and anything else you requested.  It was also perfectly temperature controlled which was a welcomed luxury since the temperature outside was in the mid-thirties the entire week with 80%+ humidity.  Awesome while you're at the beach – not so awesome when you're trying to sleep!
We really can't say enough about the room – it was fantastic.  The cleaning staff were also exceptional, always coming and going according to our schedule (which was erratic at times with the wedding planning) and always leaving us something special each day including the popular towel animals, champaign & strawberries, a bottle of tequila and cozy bath robes.
All You Can Eat, Drink, & Play
Among the many perks of an all-inclusive is the all you can eat & drink.  This was Brent's first experience and my third at an all-in resort and I can say, without hesitation, Bluebay had the best food I've had at a resort like this.  I tried my best to eat them out of guacamole but my attempts were futile!
Another feature we really enjoyed was your ability to book as many a-la-carte restaurants as you wanted.  Most resorts give you 2-3 but at Bluebay, we could book every night if that's what we wanted.  Keep in mind, at this resort, you can only book the a-la-cartes 24 hours in advance but they make that easy by providing a concierge to each building (another perk of this resort).
We enjoyed three bars during our stay; the swing bar, the black & white (open 24 hours which was great) and the VIP bar which is where our wedding was held.  I wish we had known earlier in the week that the VIP bar is actually open to all resort guests after 11pm because it was great and we would highly recommend checking it out.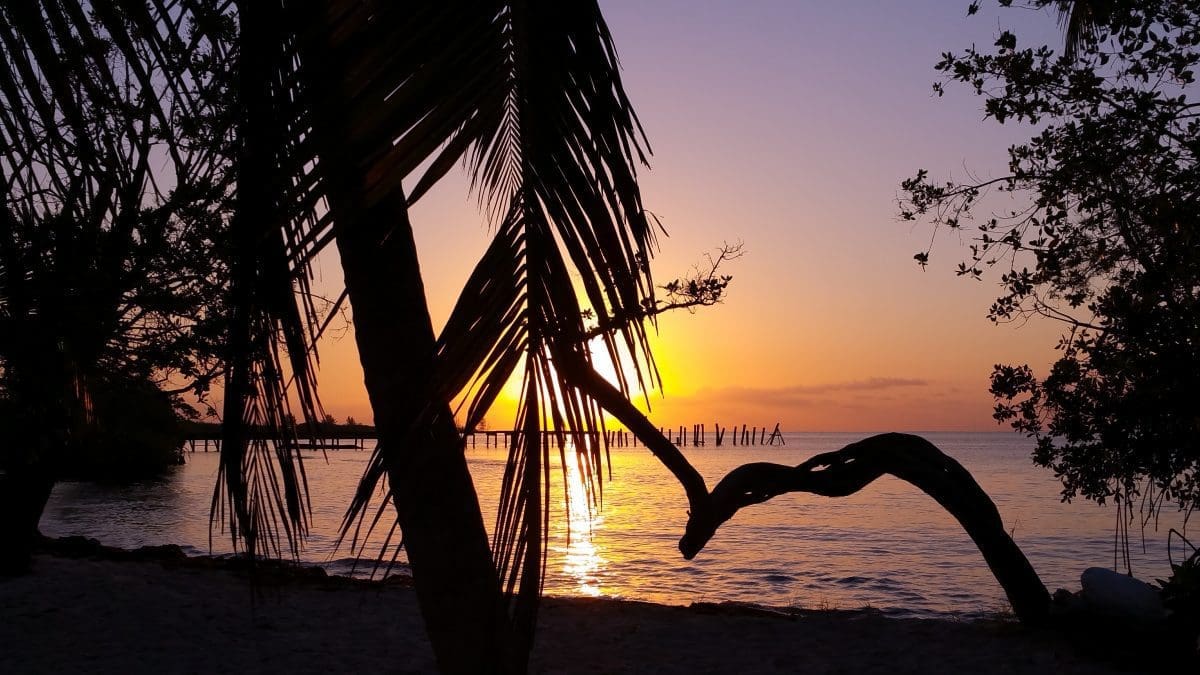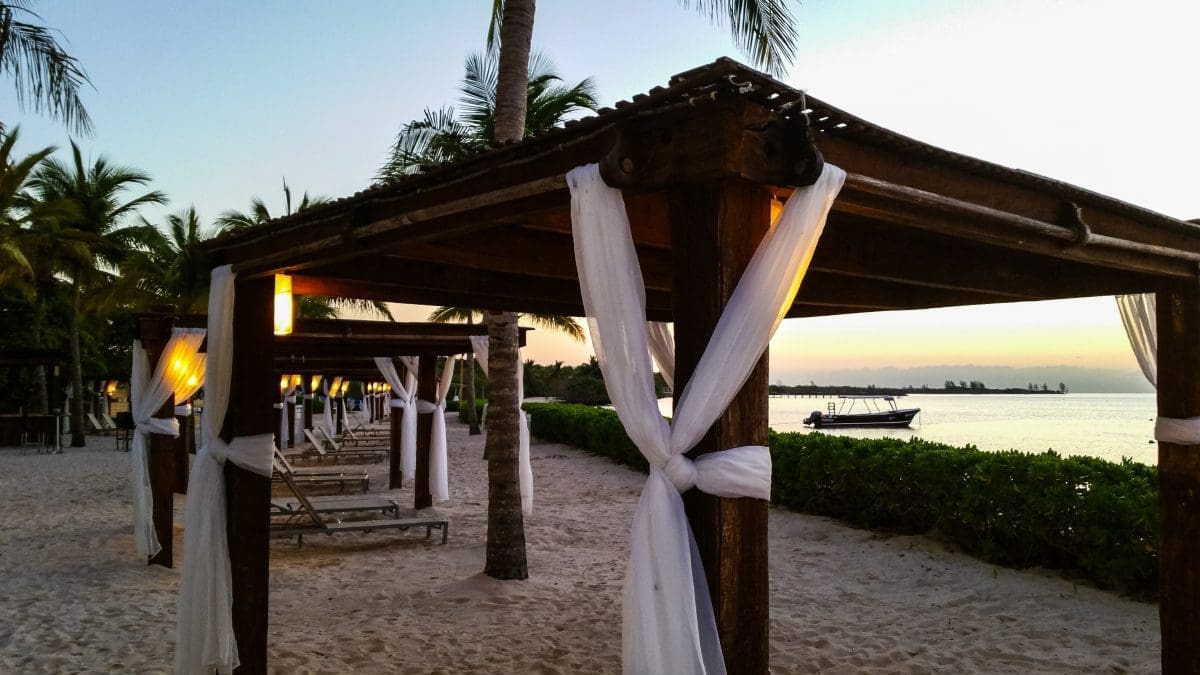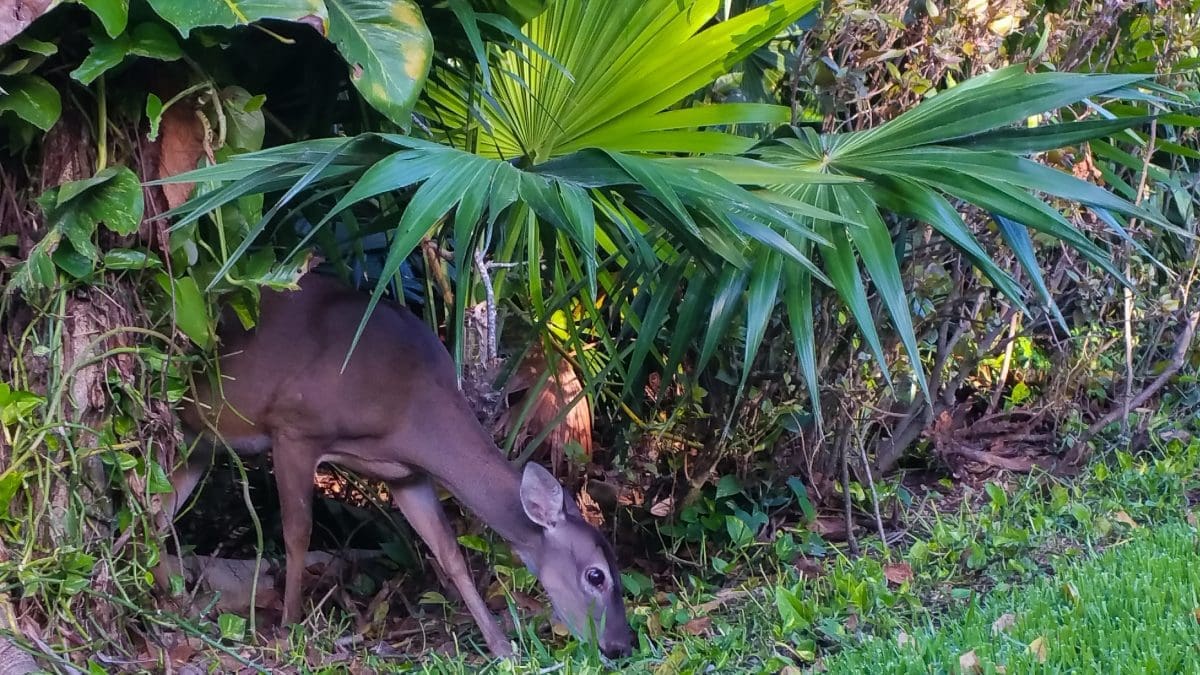 The Grounds, The Wildlife, & All The Rest
The grounds were immaculate!  The very obvious care they take to maintain the grounds really stood out to us – it was clean and well-kept all of the time.  The resort itself is very large which was great for us because we like to walk a lot and also because we were there with a large group.  The size gave us the space we needed while being manageable enough to easily navigate.
We had heard, before visiting Mexico, that the wildlife is plentiful so we weren't surprised to see quite a bit on resort.  For me, that was a good thing – I loved it!  Coatis, Racoons, Deer & Lizards were plentiful but not disruptive.  The Coatis & Racoons, of course, were always very interested in finding a snack but we didn't find them aggressive or worrisome – in fact, I found them pretty stinkin' cute.
The resort offered a family friendly atmosphere which was also really important to us.  We had guests attending our wedding who brought their children and it was fabulous.  Bluebay Grand Esmeralda offered a kids club, teens club and lots of different family friendly activities.  We also have to give a big shout out to the entertainment staff who were phenomenal and worked tirelessly to keep guests entertained with daily activities by the pool.
Finally, the views.  If you've been following us a while you know we are sunset and sunrise chasers at the core.  The resort was situated such that we didn't get the sunsets but if you were willing to get up early, the sunrises will blow your mind.  I've included just a few of the numerous sun rise shots we captured for you to look at.  Just wow.
Overall Experience
Overall, we were really happy with our stay at the Bluebay Grand Esmeralda and would recommend it to you guys.  Of course, we held our wedding on the resort as well, which was also amazing and we can't wait to share that experience with you guys in a future blog post!
If you have any questions at all regarding our experience on this resort, leave them in the comments and we would be happy to share what we learned.  Our week was very busy and in hindsight we likely would have stayed an extra week to fully experience everything the resort and the local area had to offer.