If you've been following the blog for a while you know that I'm not a super girly girl and I don't spend a lot of time on my appearance as a rule.   I know how to do one thing with my make-up, one things with my hair, and I'm horrible at painting my own nails…like really horrible.  It looks like a 4 year old did it when I try!
I do, however, think it's really important to treat yourself regularly and to have a great self-care plan in place.  For me that means treating myself to regular massage and, when I can, other spa treatments.  My top three?  Facials, Mani's & Pedi's!  I think if you're nails are done, your skin is glowing and your body is looked after you can't help but look and feel great.
So, leading up to our recent trip to Mexico I booked myself into my favourite local spa, Wink Day Spa, for some much needed pampering before I boarded a plane and I thought this info might come in handy for you next time you're heading down south!  Every service I had was picked to make my down-south beauty routine as effortless as possible.
[video_player type="youtube" youtube_remove_logo="Y" width="560″ height="315″ align="center" margin_top="0″ margin_bottom="20″]aHR0cHM6Ly95b3V0dS5iZS8xNVZqYWJLR25Haw==[/video_player]
Underarm (and other) Waxing
I know, it sounds horrible if you've never done it and I won't lie to you – it's not the most pleasant thing in the world but I promise, it's worth it!  There's nothing worse than pesky stubble, or worse, ugly razor burn when you're spending a week on the beach.  In all honesty, I use to do "all the waxing" but I totally chickened out this time around and just went with underarm which I actually don't find that bad.  The best part?  I didn't have to shave all week!  No picture for this one…you're welcome 😉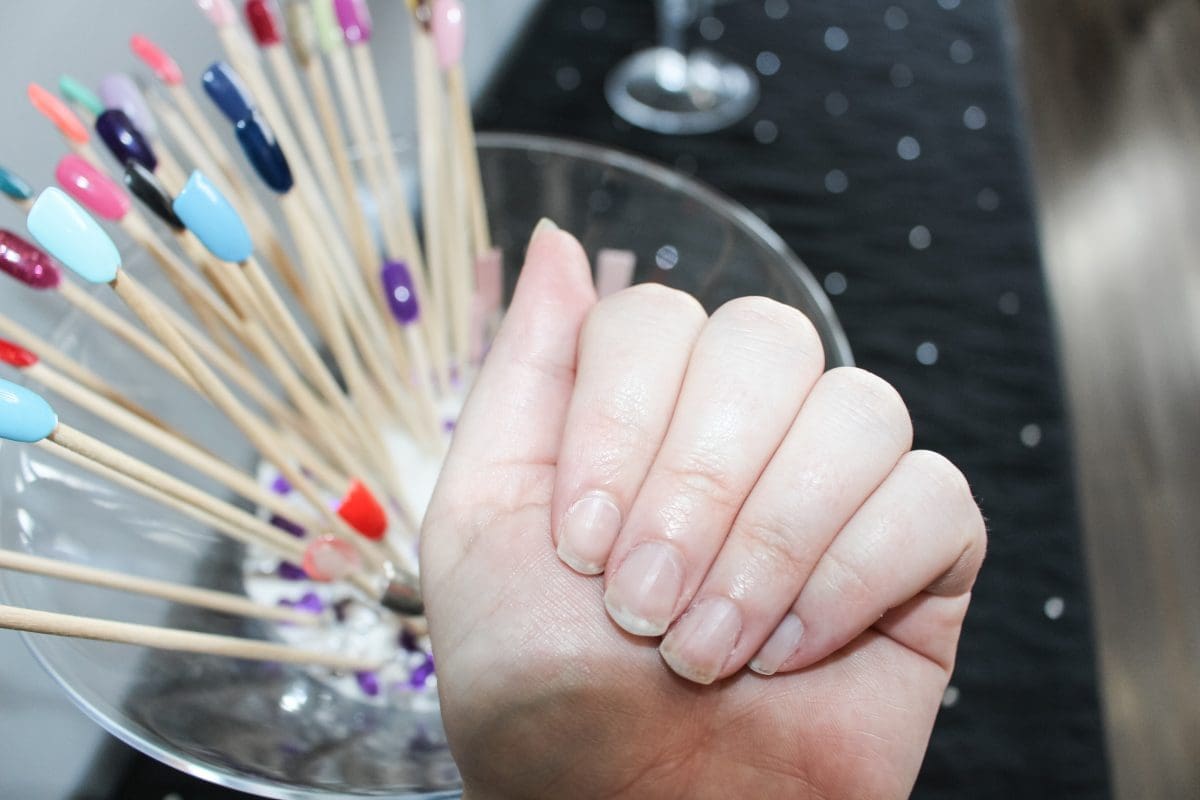 Manicure with Shellac
Trust me, if you're going on vacation, shellac is worth the few extra bucks because that stuff is magic and will survive a nuclear war!  I went with French tips because, well…I was getting married!  But typically I would just do a solid colour.  My nails are generally quite thin and peel easily so imagine my surprise when my manicure lasted all week without a single chip.  Add to that the fact that we did some major exploring, climbing, swimming, general shenanigans while we were away without a single thought about protecting my nails and I was super impressed!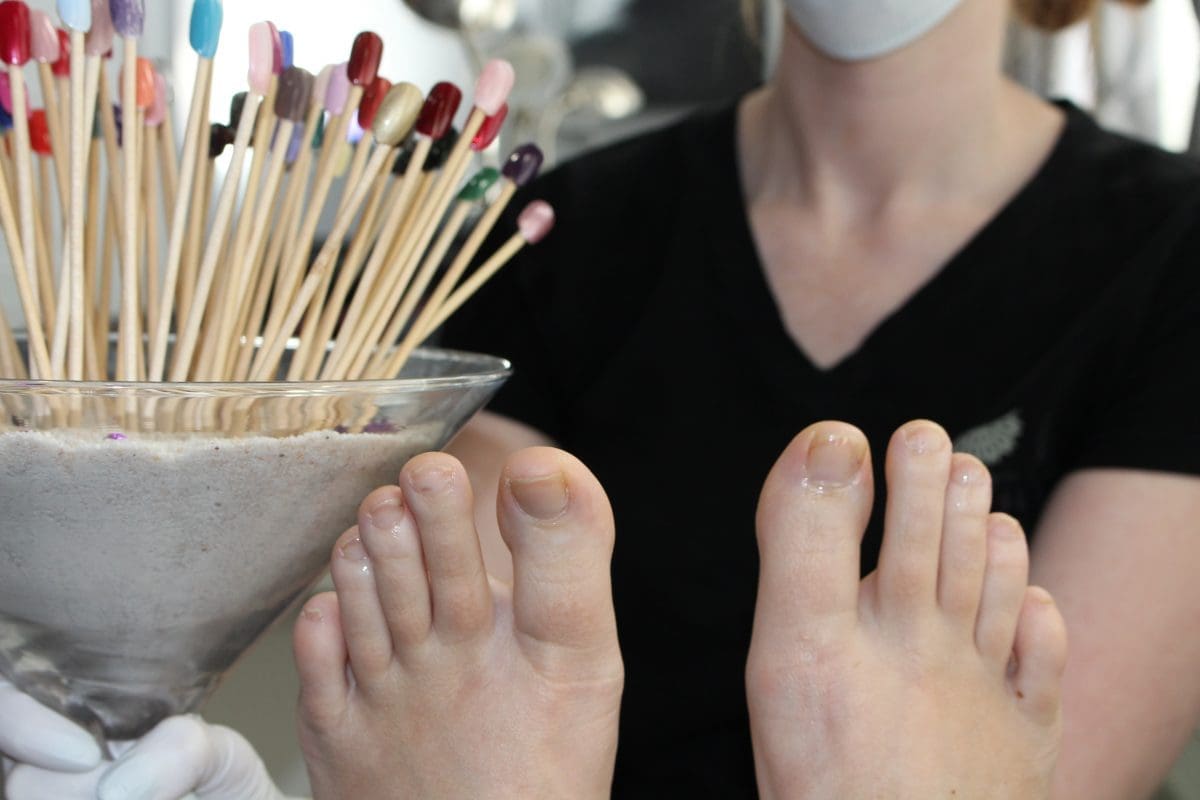 Pedicure with Shellac
My toes are a funny shape (as you can see) and I'm really hard on them (hiking) so I almost always have damaged nails.  I chose a gold colour today because my dress was a gold/antique colour and I though that would be clever and all matchy matchy.  I loved it!  It should be noted that these after pictures of my fingers and toes are AFTER a week on the beach.  Impressed now?
Lash Extensions = Gold on Vacation!
I have fine, blonde, nearly translucent eyelashes (check out the video).  Without mascara my face looks completely flat, especially on camera.  While I'm way too lazy to maintain lash extensions all year round like many of my friends do I do HIGHLY recommend them when you're going on vacation or have a special event coming up.  I got so many compliments on my lashes all week and they held up beautifully for my big day.  I was in the sun, the pool, the ocean, had sunscreen all over my face, slept on my face after one or two too many cocktails and basically did all the things they say not to do with extensions and they stood up to all of that!  I couldn't have been happier with my lash extensions and the best part?  Not having to wear any make up at all during my entire vacation!
I've been visiting wink day spa for a long time now and while they do great work, that's not what I love most about them.  The #1 reason I keep coming back is because they really do treat you like family which, as you know by now, is oh-so-important to us.  Oh, and they let you drink wine…so there's that!
Big thanks to Wink Day Spa for welcoming me as their guest prior to my destination wedding and allowing me to enjoy the day relaxing with my Mom, Step-Mom & dear friend Theresa.  As always, all opinions and oodles of photos are my own.
*  Don't forget to head over to their Facebook page and enter their Mother's Day contest!  It runs until Thursday May 18th, 2017!