Reasons to Visit Barrington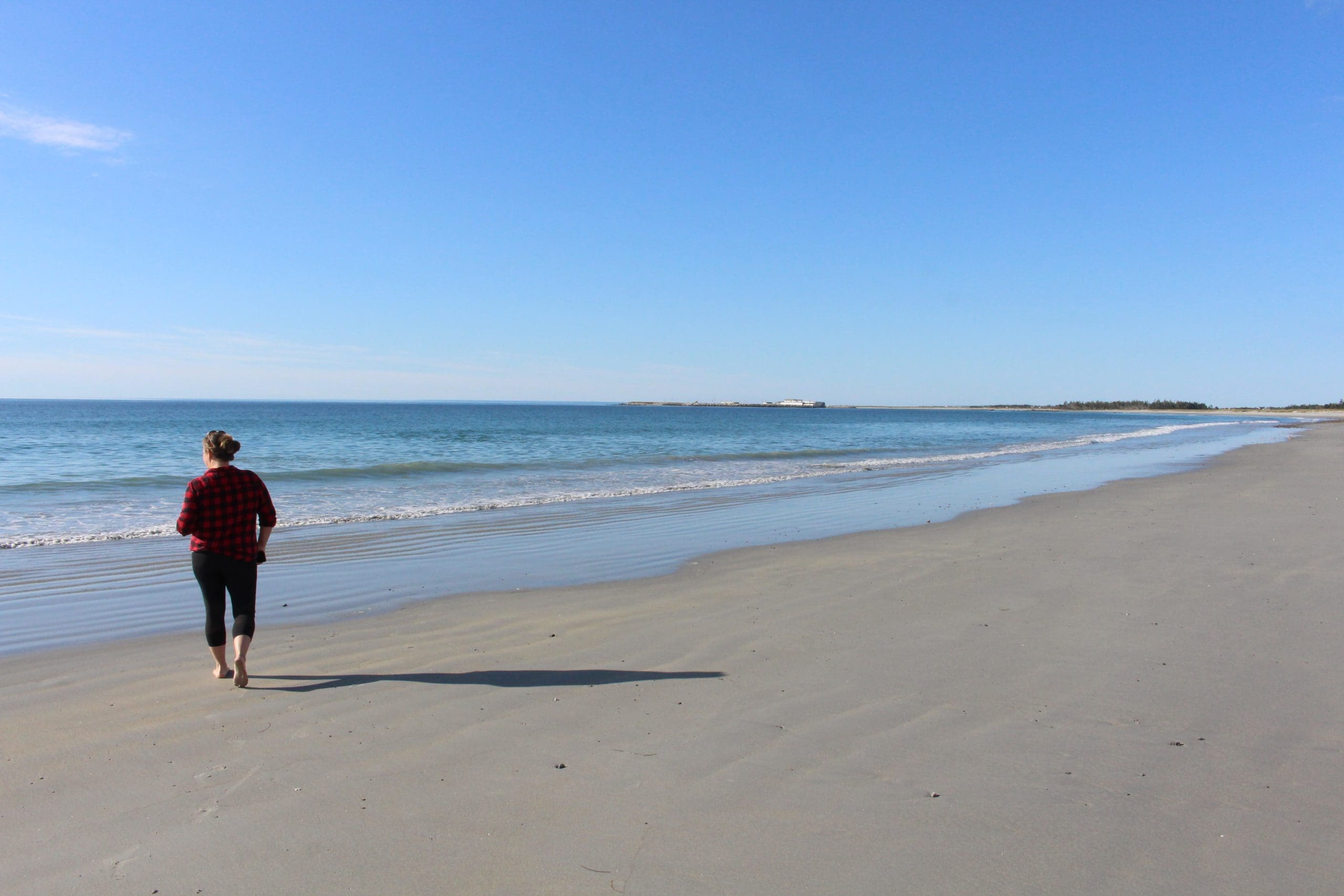 We've talked about Barrington a couple of times (you can find the links here and here) in the past, but we felt that putting together a list of "18 Things To Do" would be a great way to make sure that YOU know the many reasons to visit Barrington this year.
Barrington, Nova Scotia is a small, unincorporated community that is actually part of a municipal district (called the Municipality of the District of Barrington) within the county of Shelburne. Essentially, it's a small community within a district within a municipality in Nova Scotia. So when we're talking about Barrington, we could be referring to either the small hub of Barrington, or part of the broader District of Barrington, which includes Cape Sable Island! 
While the community and area aren't heavily populated, it's a fantastic and, quite frankly, underrated part of Nova Scotia. We firmly believe that everyone should visit the Barrington area! And with that, let's dive right in! 
17 Things to do in Barrington,  Nova Scotia
1.  Sea Kayaking
Candlebox Kayaking offers an affordable adventure touring the area by sea. Sea kayak the Tusket Islands, enjoy historic Shelburne by water or book a custom tour (like we did) and do your own thing.  They also offer an epic looking over-night experience.  We haven't done it yet, but we want to!
Side note: Matt, owner and our guide for the day, is a FABULOUS human…like, you instantly love him!  If you get a chance to paddle with him, do it.  That said, I'm sure the rest of the team is wonderful as well.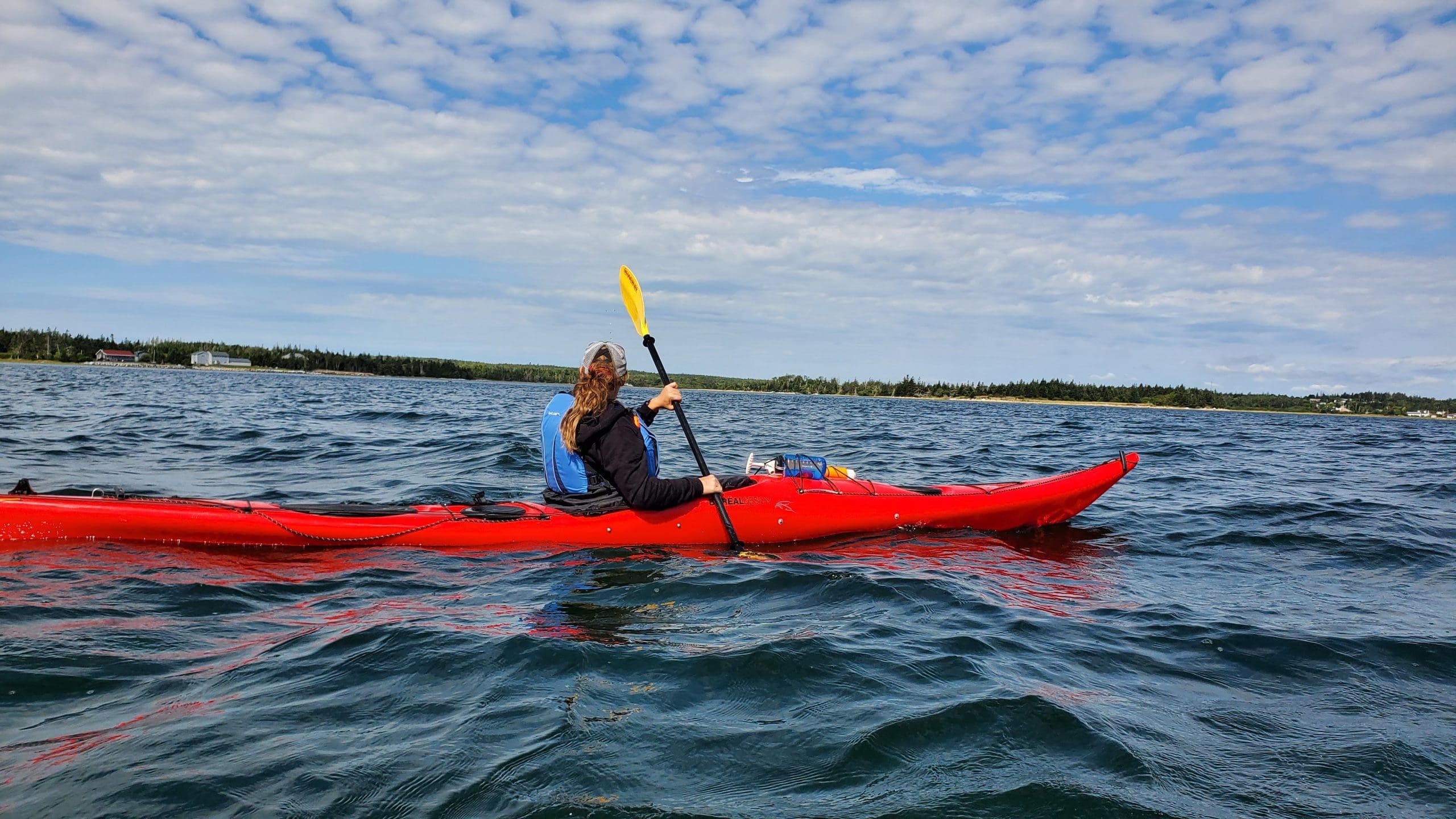 2.  Look for the Lobsters
Of all the reasons to visit Barrington, Lobster is a big one.  There are 10 locally painted lobster sculptures throughout Barrington. Add a bit of whimsy to your trip and see if you can find all 10!   Bonus: Take a photo with each one, trying to get the full length of the lobster in the shot! It's more difficult than it looks. 
3.  Stay at the Starboard Inn
Cozy, complete, and private – these words describe the chalets at the Starboard Inn in Barrington perfectly. With a complete kitchen, it's great for making your own coffee or to pack your picnic for a day at the beach. And with being beautifully finished, you really feel like you're staying in a luxurious cottage, but at a price point that you love!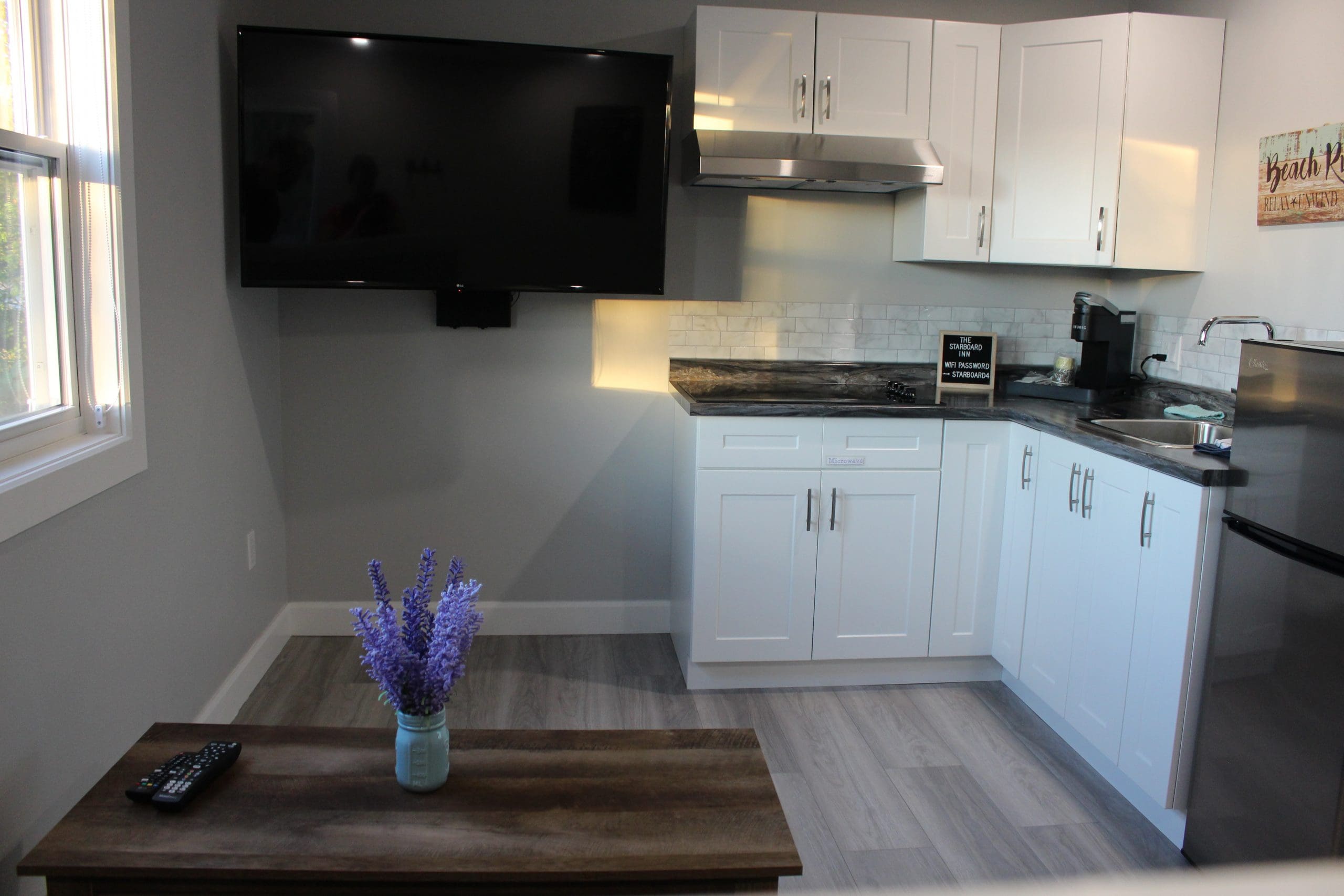 4.  Eat at Captain Kat's
You've heard us rave about this place before (you can check out that blog post here), and we're standing by it. You've gotta eat here! They are incredibly well-known for their delicious lobster dishes, including lobster poutine and lobster fondue!

Barrington is the Lobster Capital of Canada so, obviously, LOBSTER is a major theme here.  In the winter months it's also home to the beautiful lobster trap Christmas tree!  Amazing!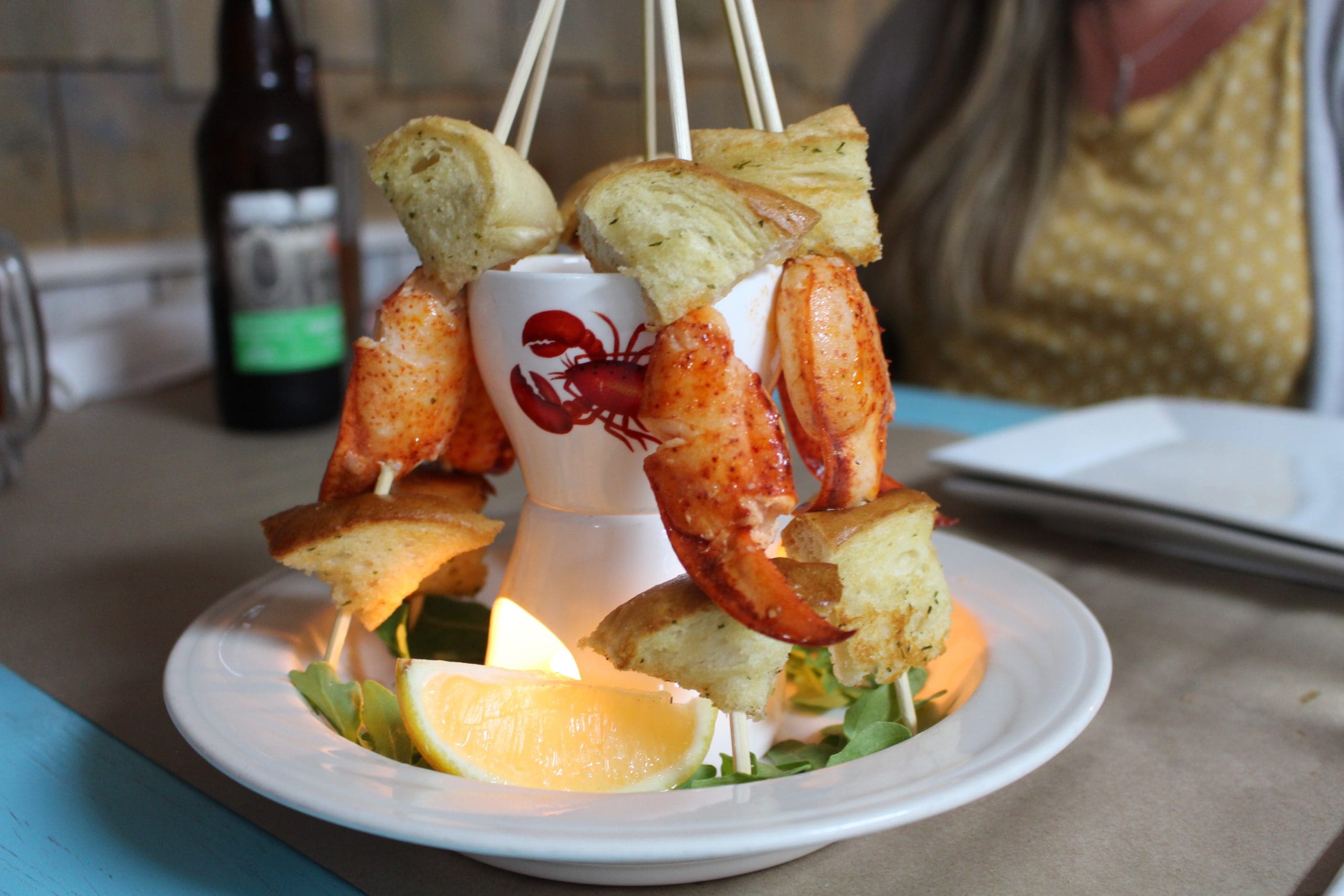 5.  Visit Sand Hills Provincial Park
Provincial parks are great places to spend a day, and Sand Hills is no exception. There is approximately 2.5 kilometers of white sand beach, and is a great location for bird watching. It's also accessible for those with mobility issues, has change rooms on site, as well as outhouses, making it a great spot to take the family for a swim in the shallow waters.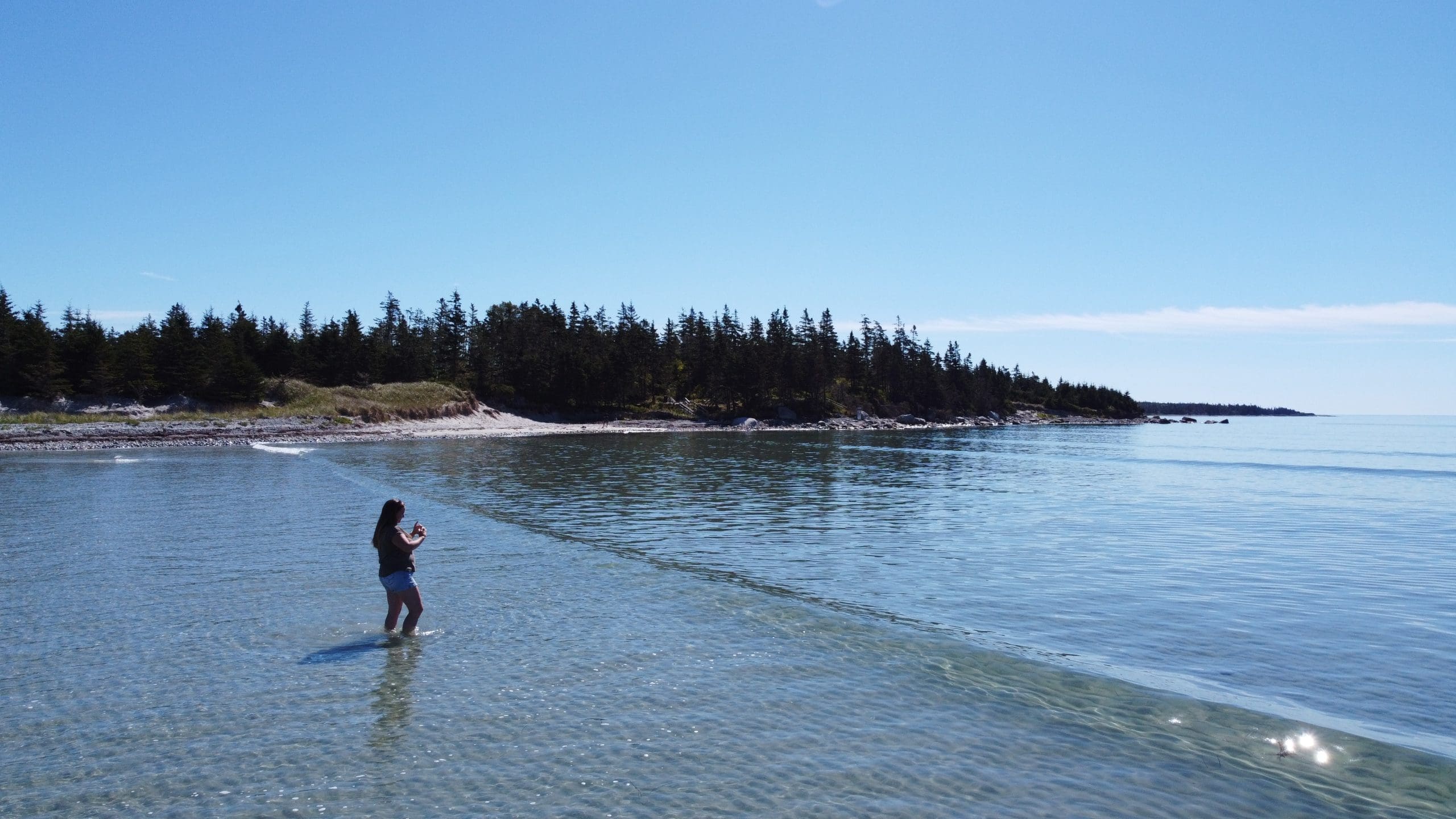 6.  Get Take-Out at the Haddock Shack
Though this take-out spot is only seasonal, we highly recommend stopping here if you can. They make a killer seafood platter that is large enough to share with the family, and it all tastes (and smells) delicious. Eat on-site at their picnic tables, or take your food to go to one of the nearby beaches.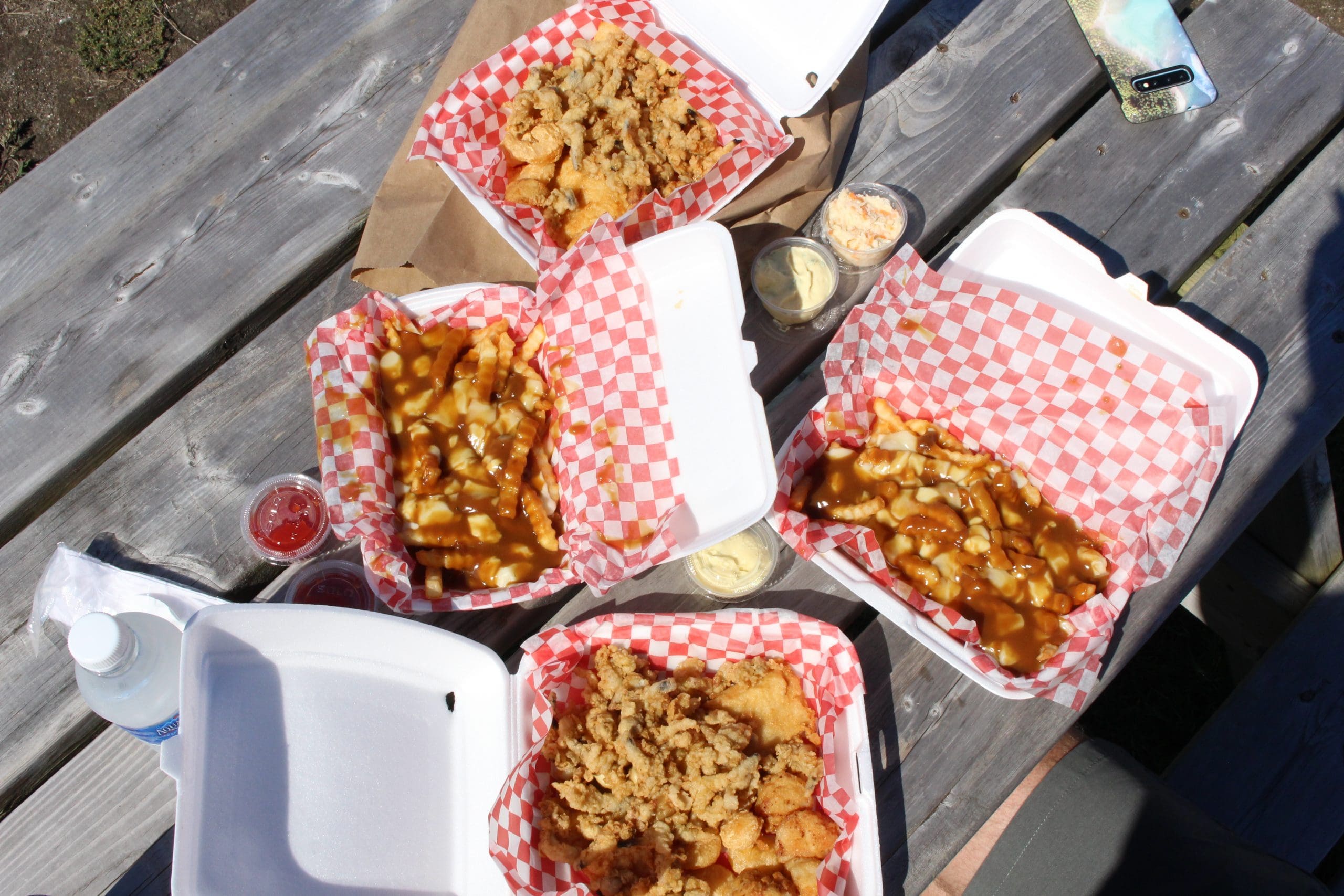 Speaking of beaches…
7.  Visit The Hawk
The most "famous" beach in Barrington, found at the most southerly tip of Nova Scotia, The Hawk is a spectacular white sand beach.  Explore the crescents and visit the drowned forest, 1500 year old tree stumps still rooted that are exposed at low tide. From the Hawk you can also see the Cape Sable Lighthouse, the tallest lighthouse in Nova Scotia, standing at 101 feet tall.
We were fortunate enough to visit The Cape during one of visits and get up close and personal with the lighthouse.  If you have the opportunity (during Cape Days) to visit, but it on your bucket list.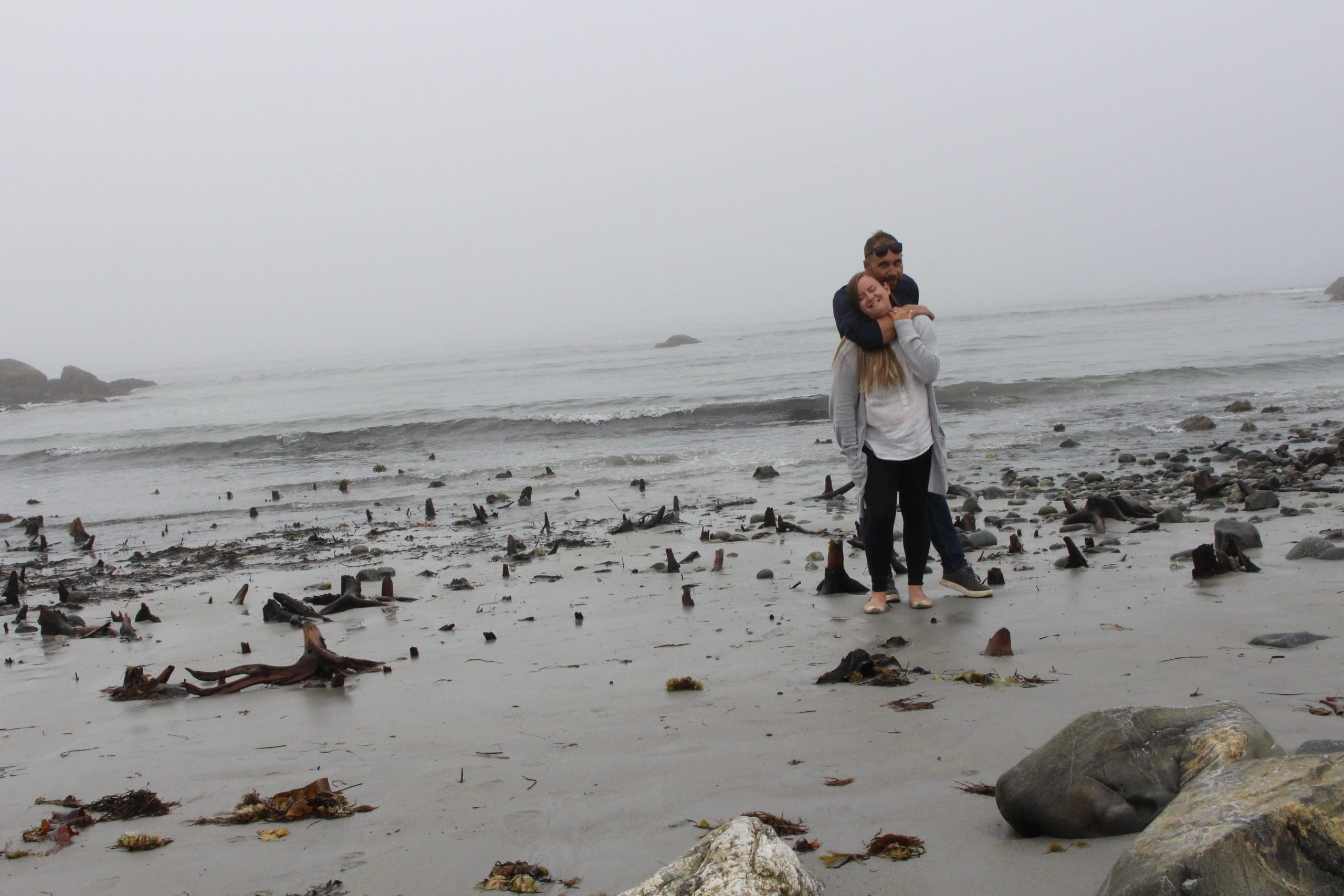 8.  Explore North East Point Beach
We've mentioned before that the beaches in the Barrington area are not incredibly busy, but North East Point is one of the more frequented spots by the locals. Located just across the causeway on to Cape Sable Island, visitors can expect white sand beaches, a fair bit of marine traffic to observe, and a boardwalk to meander on. There are also outdoor bathrooms available in the summer months (which is a huge bonus, in our opinion).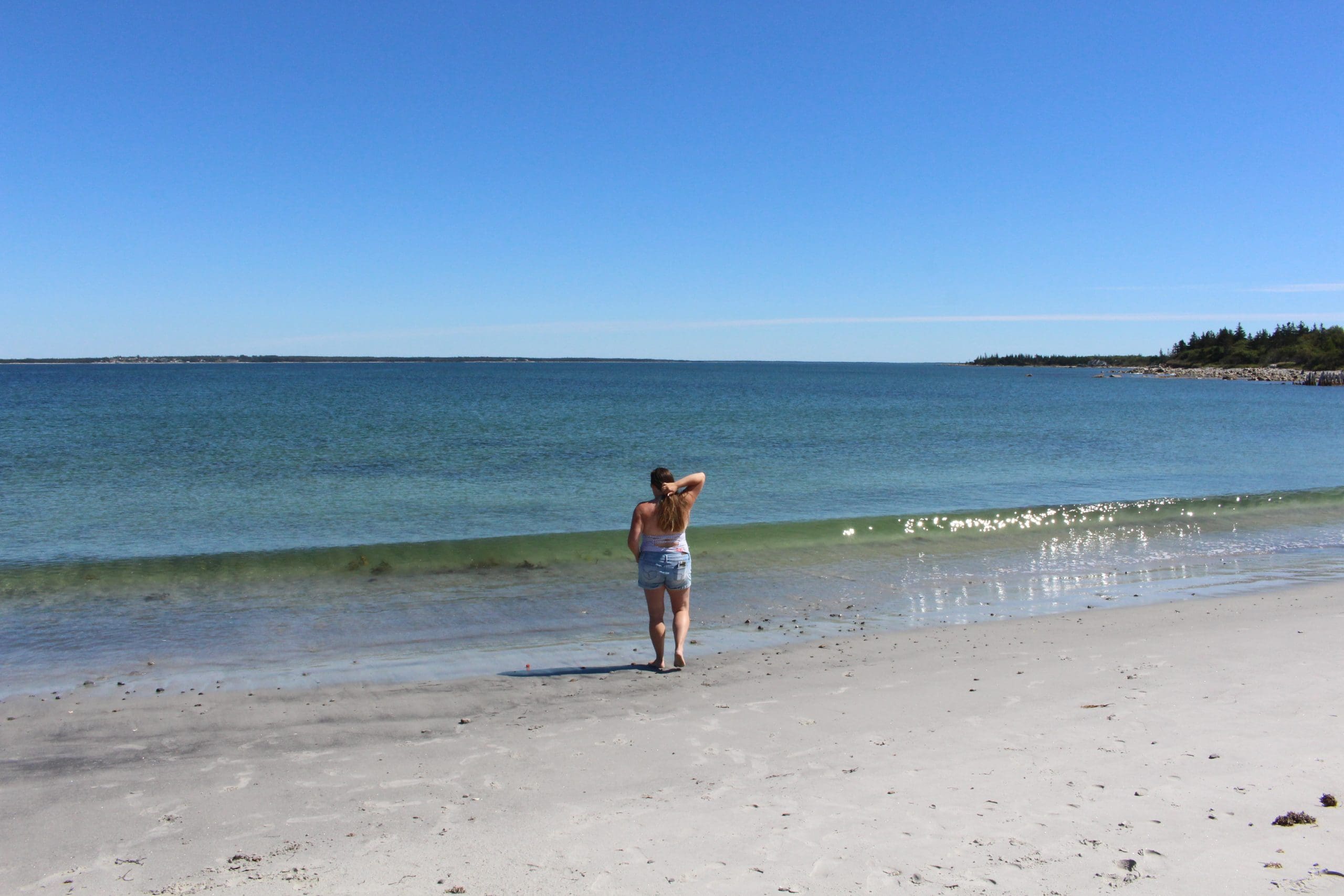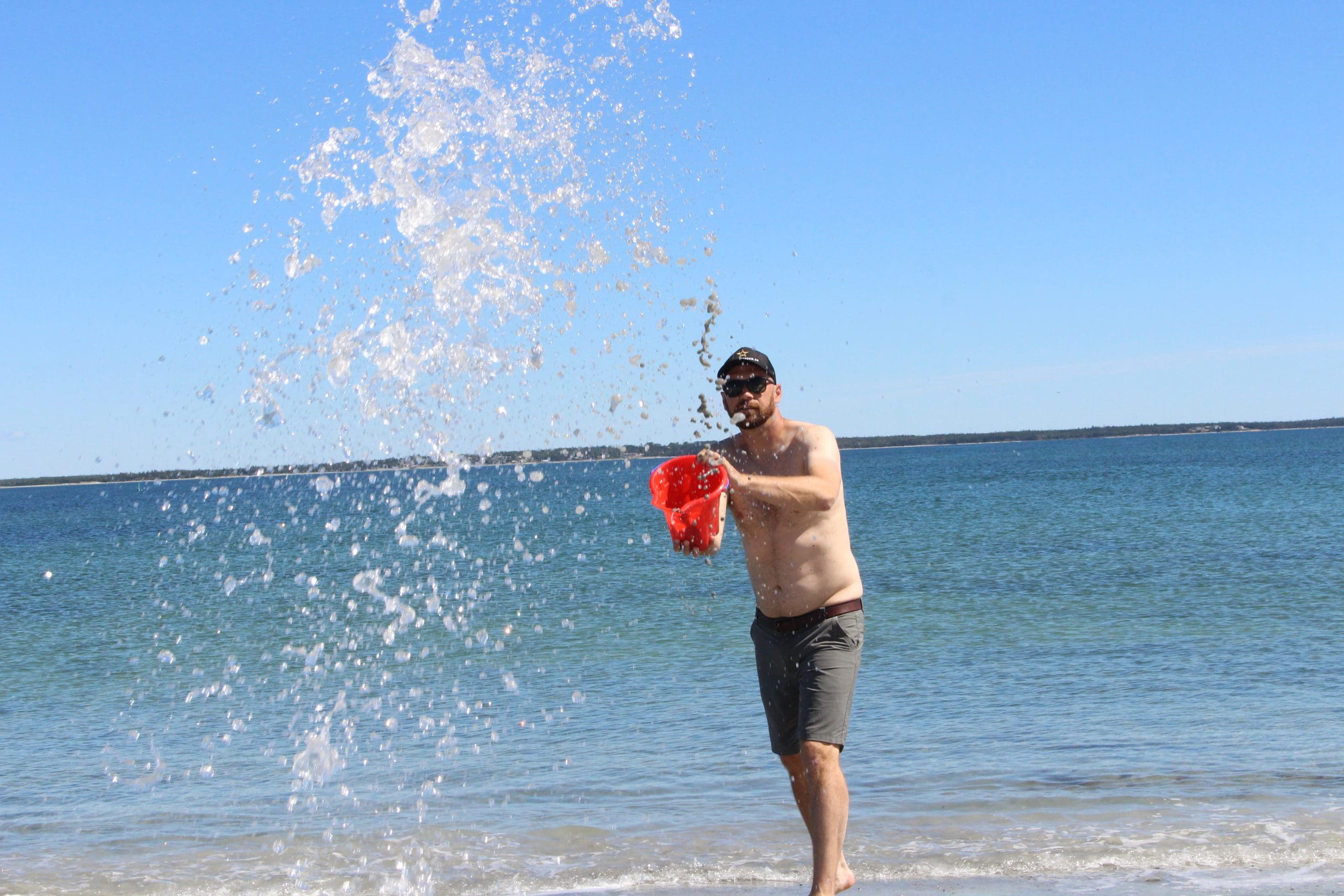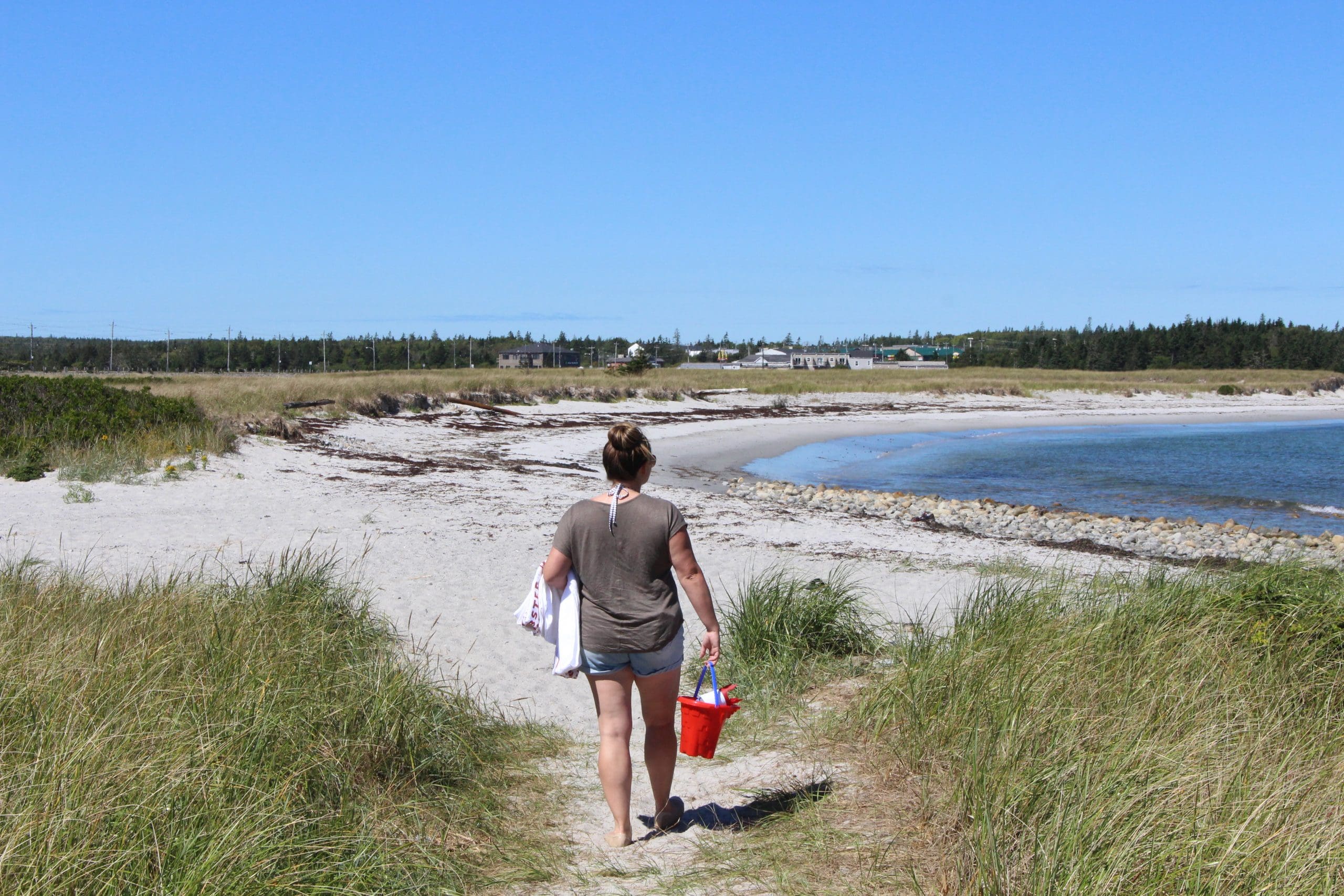 9.  Try your hand at Weaving at the Woolen Mill Museum
Check out Barrington's water-powered Woolen Mill to try your hand at weaving and creating yarn from raw wool! Not only that, you can learn about the history of the area by studying the water-powered mill and seeing, first-hand, how it shaped the local area's economy! A fascinating piece of history indeed!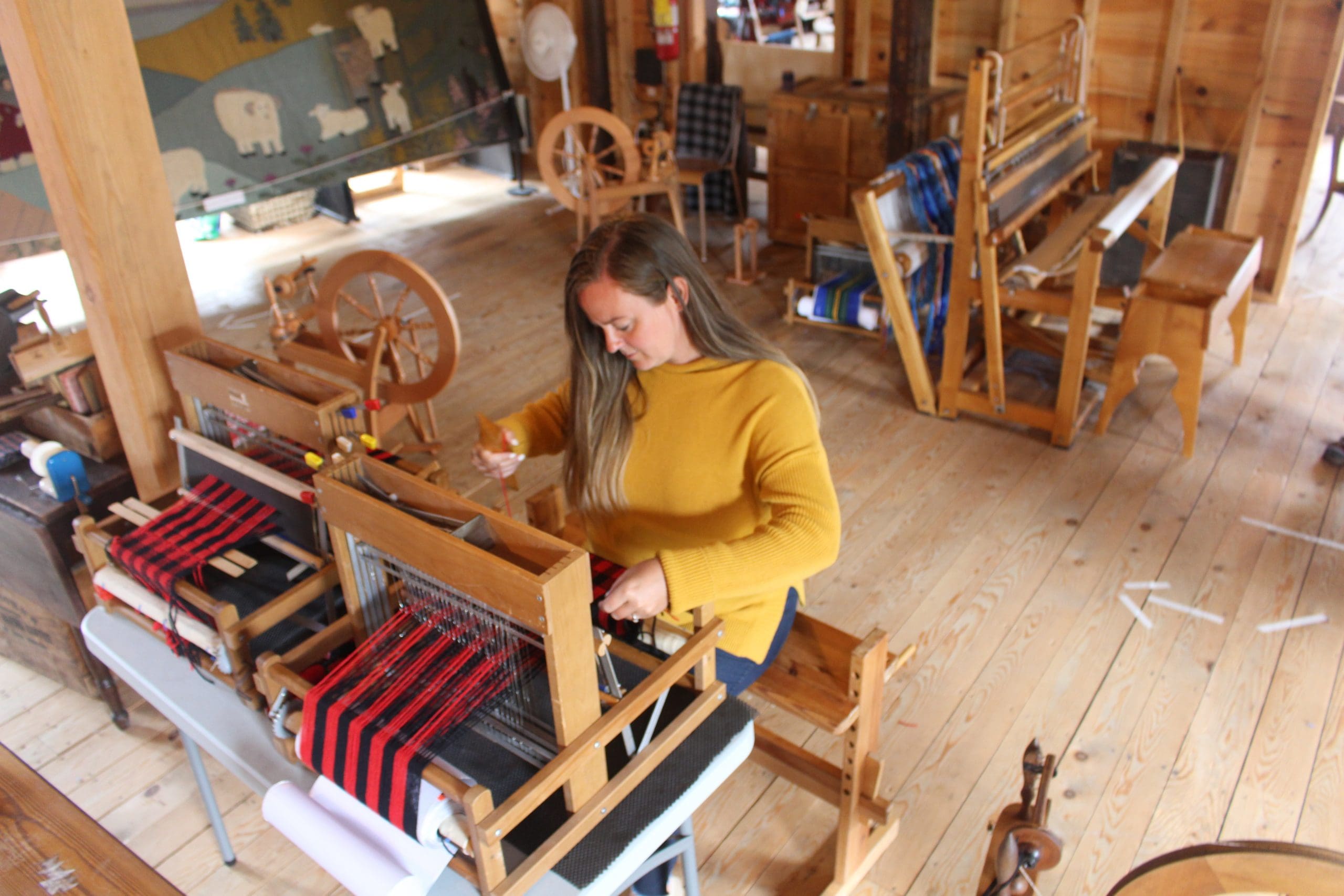 10.  Stay at Salty Shores Inn
With a cafe below, the Salty Shores Inn is a self check-in hotel with staff that is easily accessible to contact. Located right in the heart of Barrington, it is comfy and quaint. Each suite has two large beds, small appliances (including a coffee maker, and mini fridge), and a large ensuite bathroom. But for us, the real appeal came from the really unique windows offering views of downtown Barrington. 
11.  Try Route 330 Diner
Another delicious drive-in take-out spot has to be Route 330 Diner located on Cape Sable Island. They have a wide variety of dishes that they serve, but their fish seems to be incredibly popular. We tried a burger that included fish, bacon, onion rings and more. And it was YUM! You know that a place is good when the locals frequent it regularly, and this place most certainly is a favourite!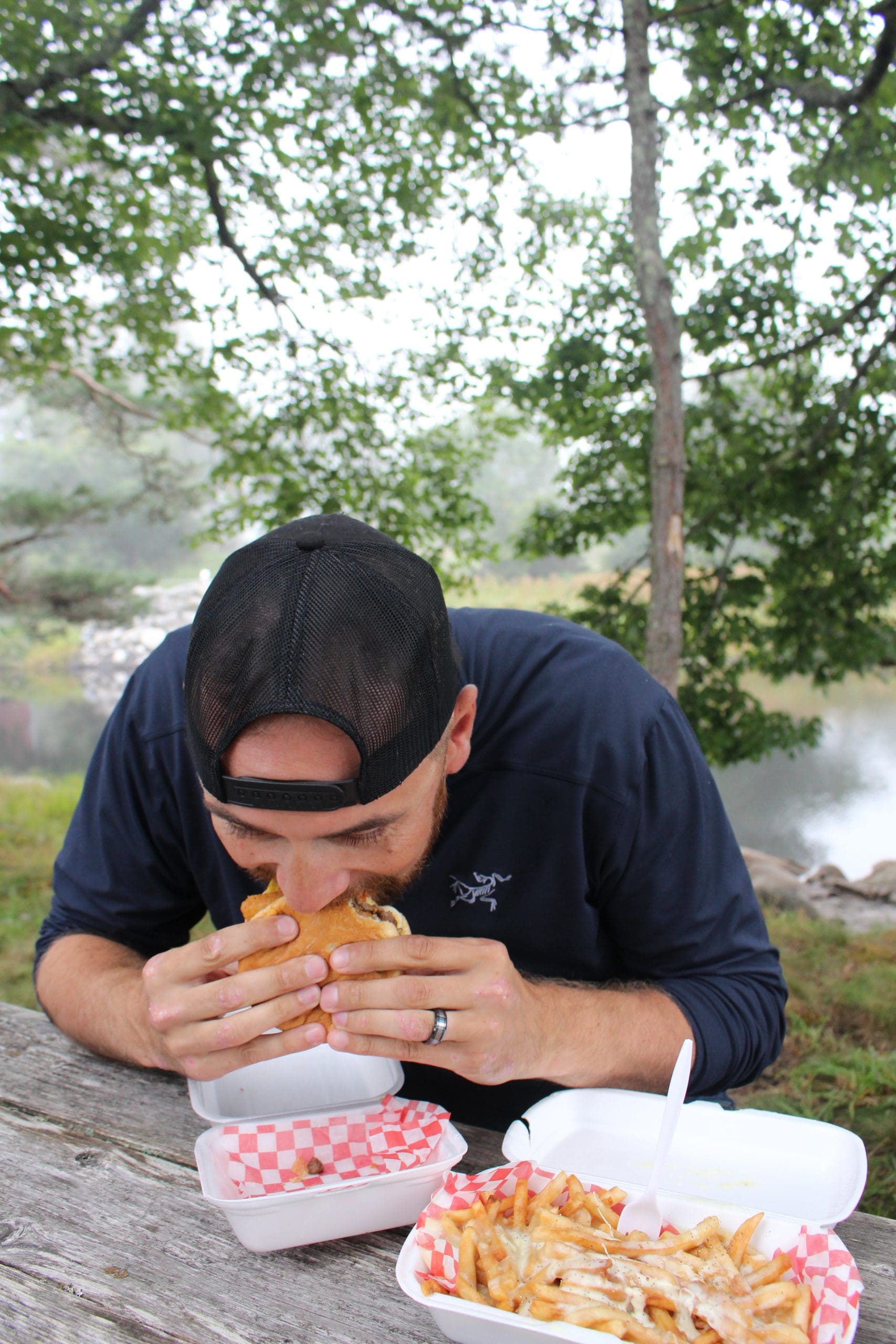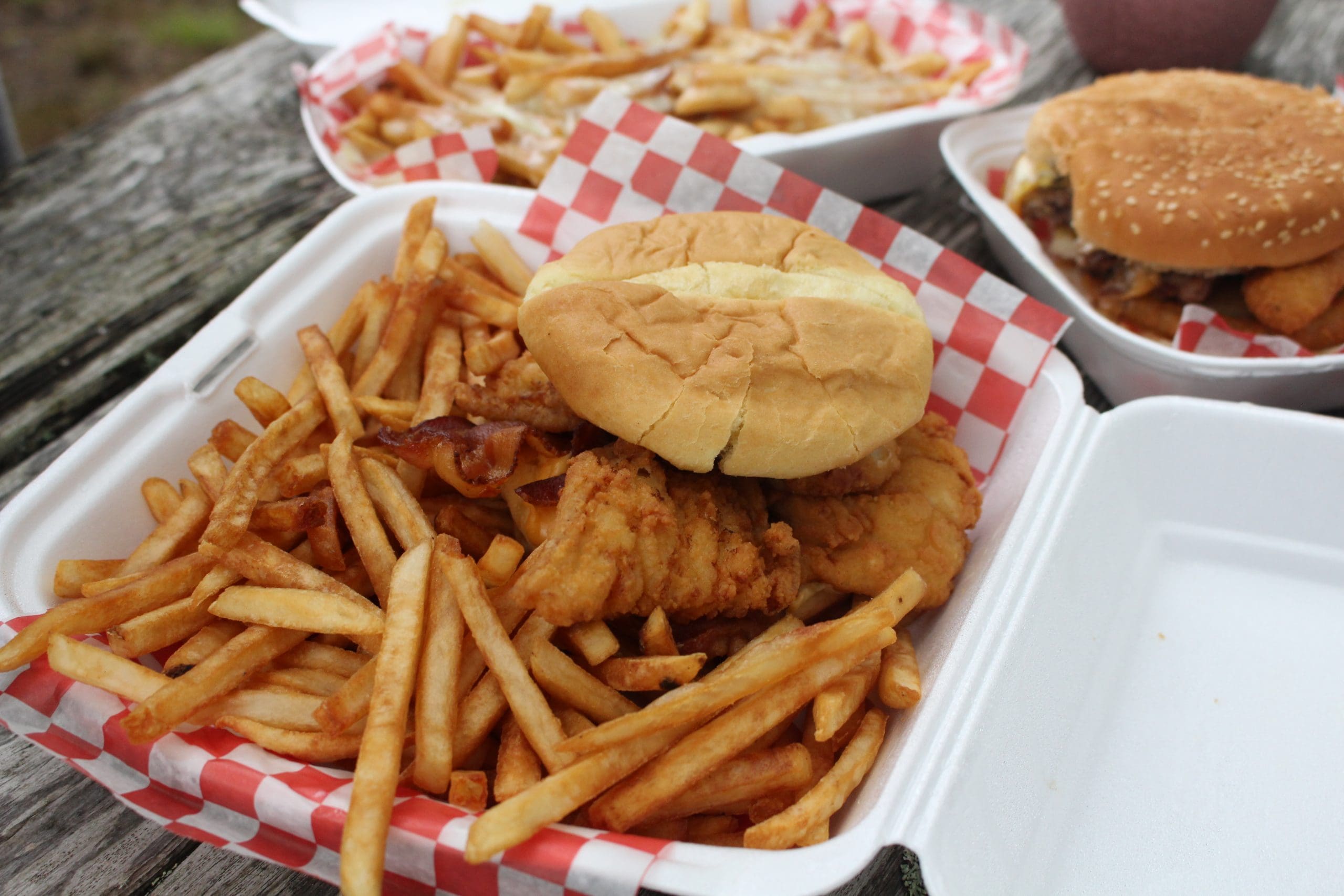 12.  Be a Lumberjack for a Day
If you're looking for an experience you won't soon forget, you've got to check out Darren Hudson's Wild AXEperience. They offer several different activities and packages, ranging from axe throwing to the full lumberjack experience, which includes a day of log rolling, sawing, hacking, axe throwing, finished off with a campfire with beverages of your choice. 
We've been pals with Suzy and Darren for years now and this was our FIRST attempt at log rolling!  While I won't be entering any competitions, it was LOADS of fun and (I think) a great couple's activity.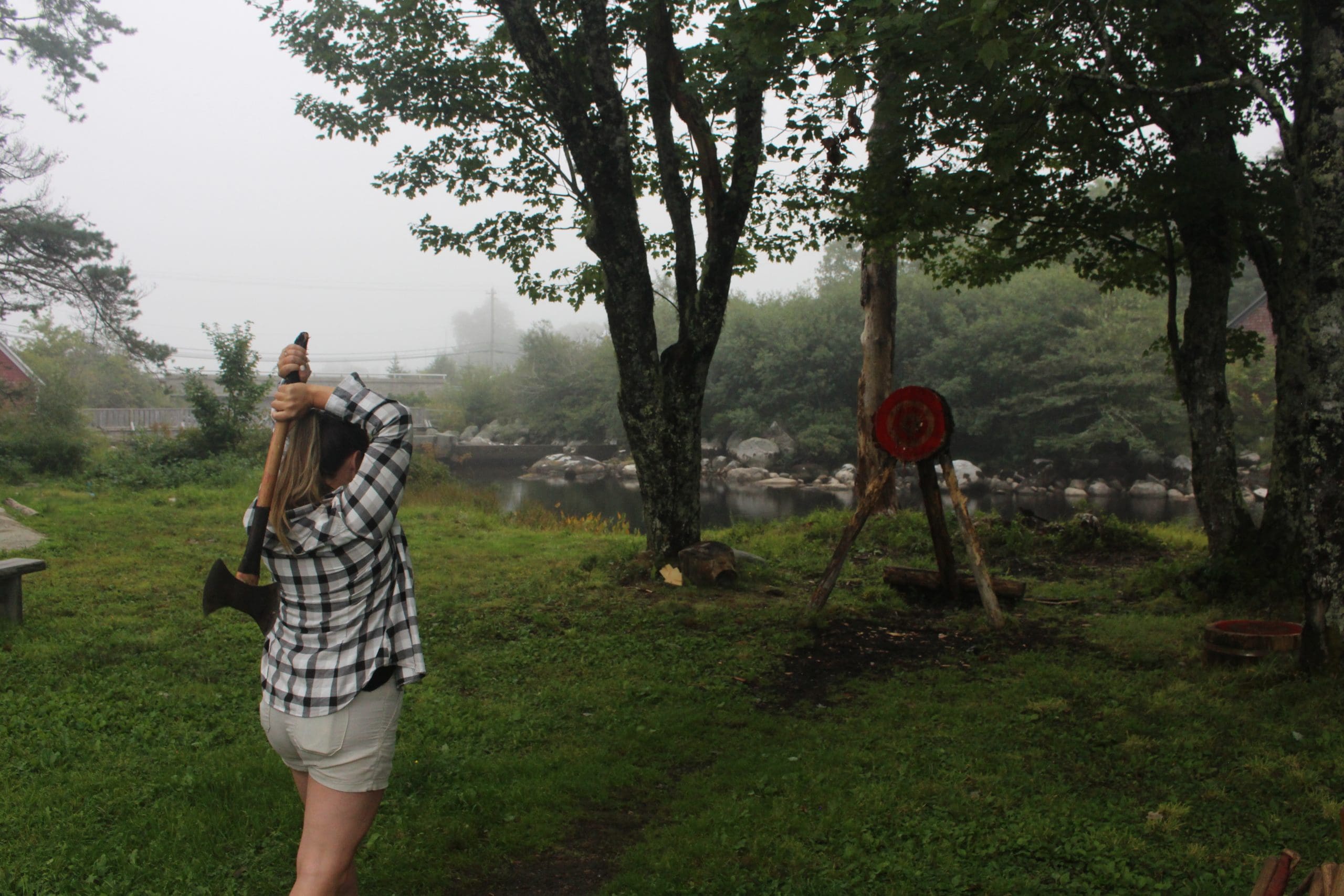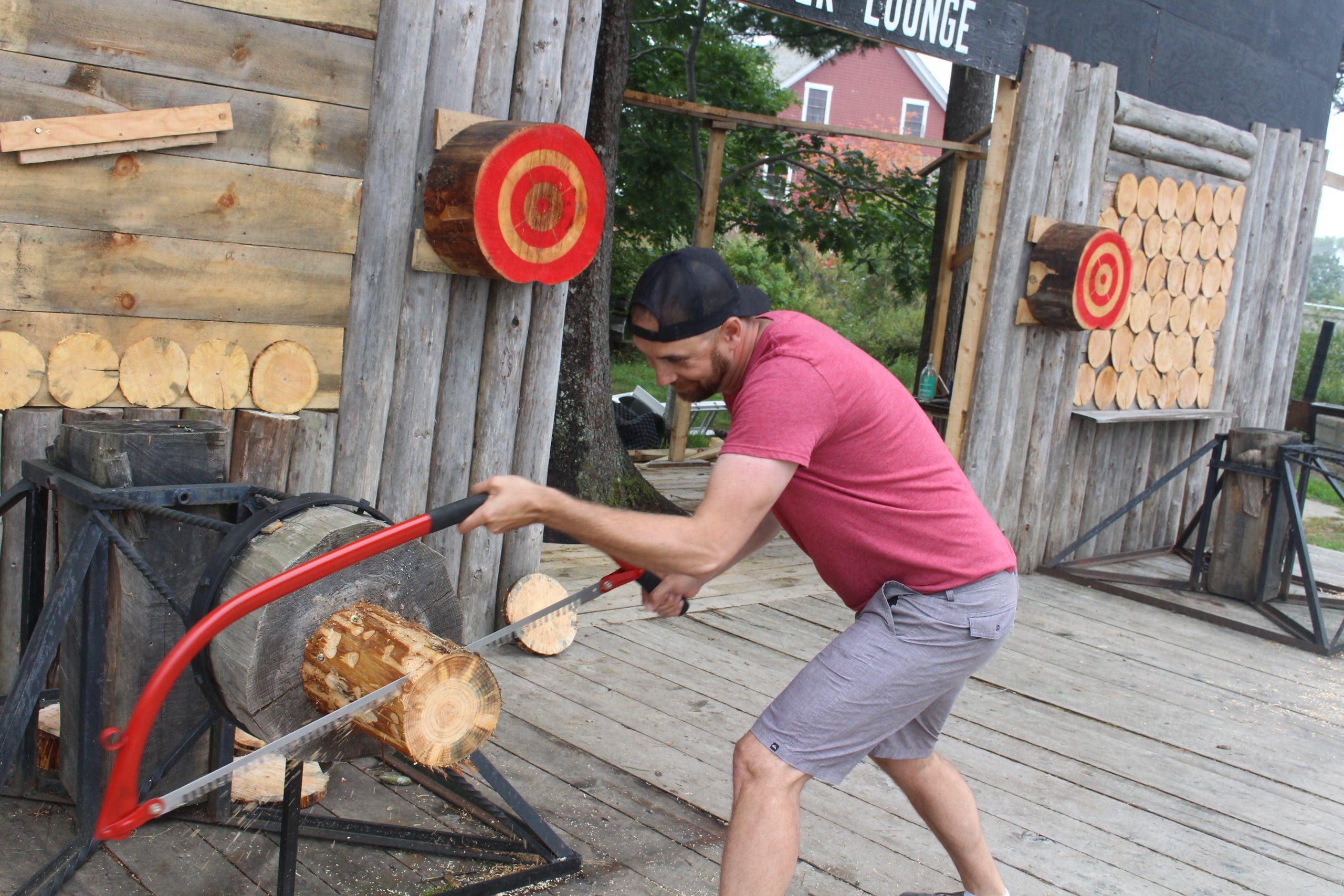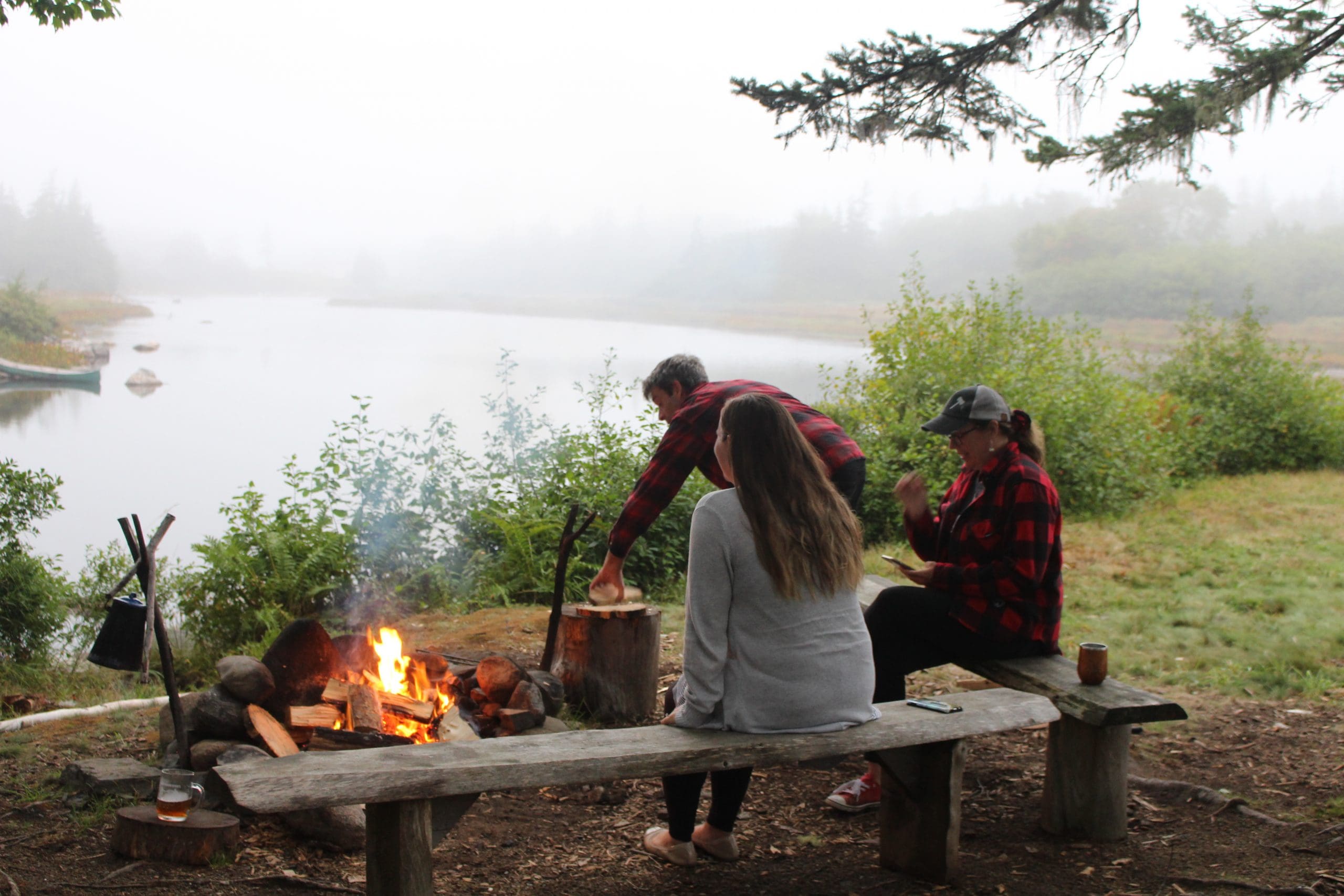 13.  Take in the views at the Seal Island Light Museum
This lighthouse is a 35 foot replica of the still-operational 60 foot tall lighthouse that is located approximately 40 kilometres offshore. With panoramic views of Barrington bay, this is a fun and unique stop that everyone should try to make!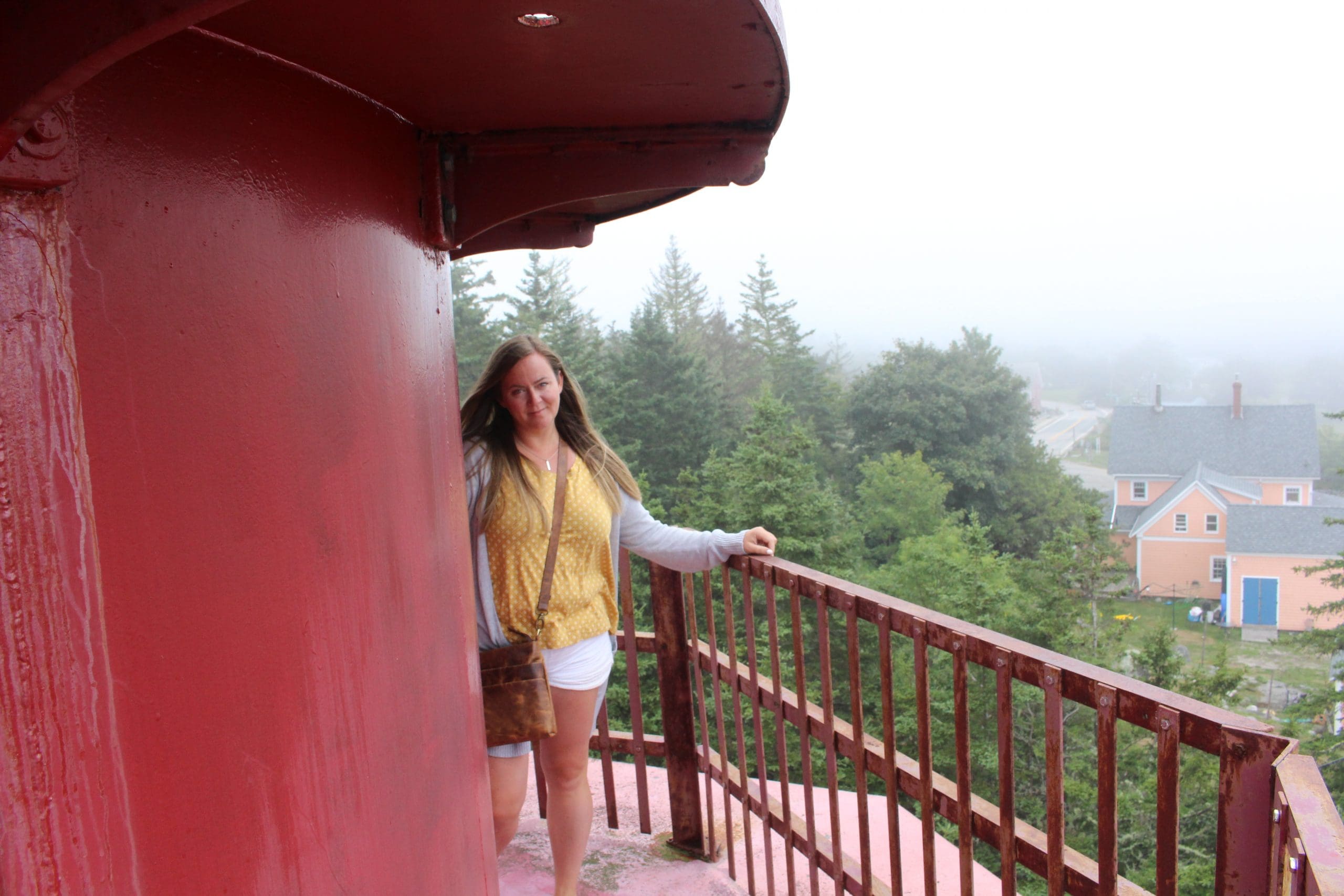 14.  Be delighted at Dan's Ice Cream Shoppe
While Dan's Ice Cream Shoppe IS known throughout the Barrington area as having a fantastic selection of frozen dairy treats, it's also a great spot to get some lunch food that you wouldn't expect to find at a '50's style diner. With a menu offering subs, salads, rice bowls, and more, Dan's Ice Cream Shoppe is a great stop while in the area! 
We liked Dan's so much that we visited twice!  We couldn't resist going back on our way out of town for another one of their amazing bowls!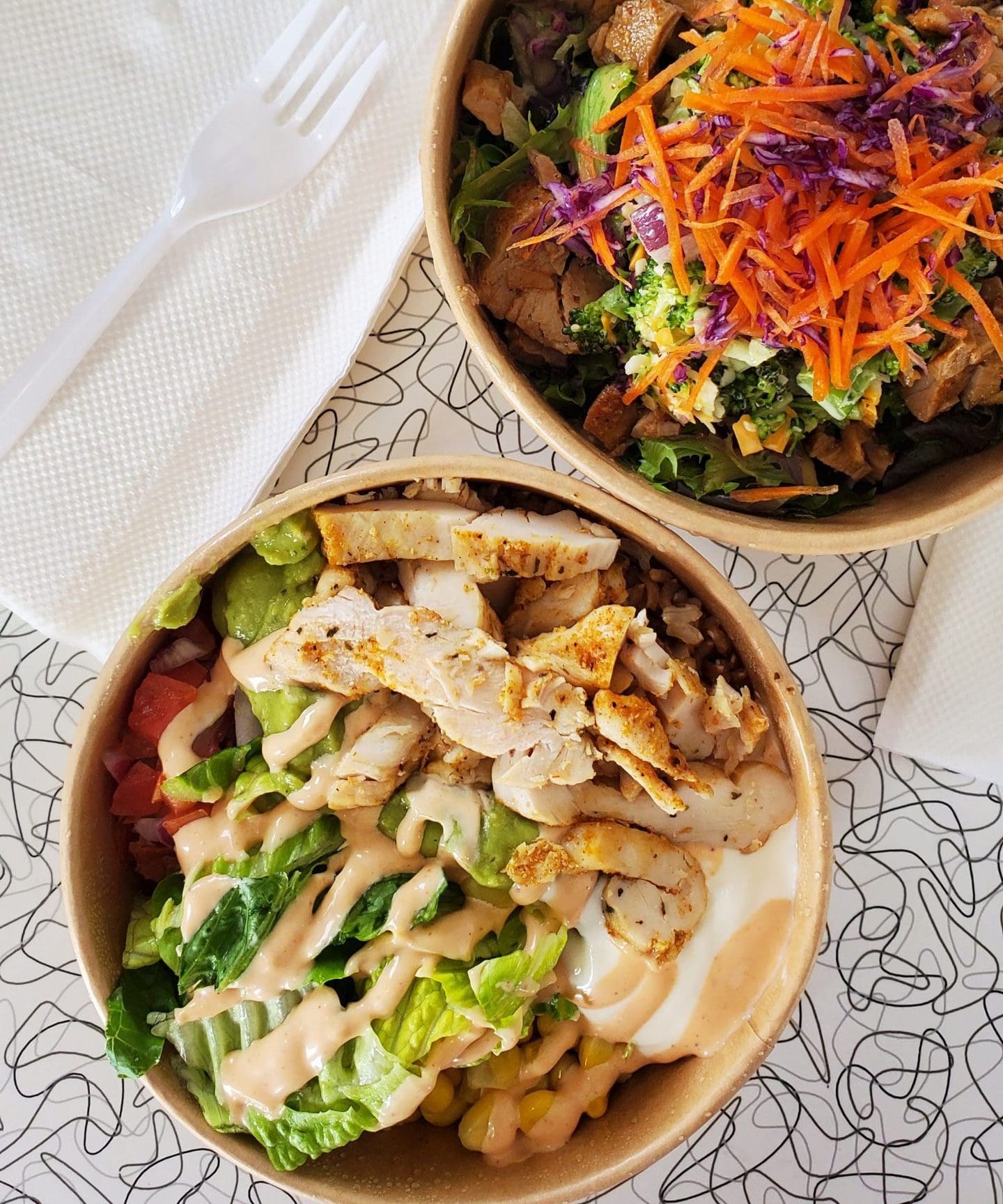 15.  Relax at Stony Island Beach
This silvery sand beach is one of Nova Scotia's more isolated beaches. But don't be fooled by it's remote location, it's a stunning beach with shallow waters, warm sand, and just the sound of the waves. A definite must-see when you're on Cape Sable Island. 
All of the beaches in Barrington are stunners but, for me, Stony Island has emerged as the winner.  I'm counting the days when I can return and visit this breathtaking beach again.
16.  West Head Take Out
Enjoy some takeout from West Head Takeout when you're on the island next – Cape Sable Island, that is. Offering a delicious assortment of seafood dishes, West Head Takeout is mouth-wateringly delicious!  I ordered the hot lobster roll (I don't know if that's what it's called) and I have to tell you…OMFG!  Amazing!  It was more like lobster chowder poured over a buttery toasted bun and it was to-die-for.  Go get it.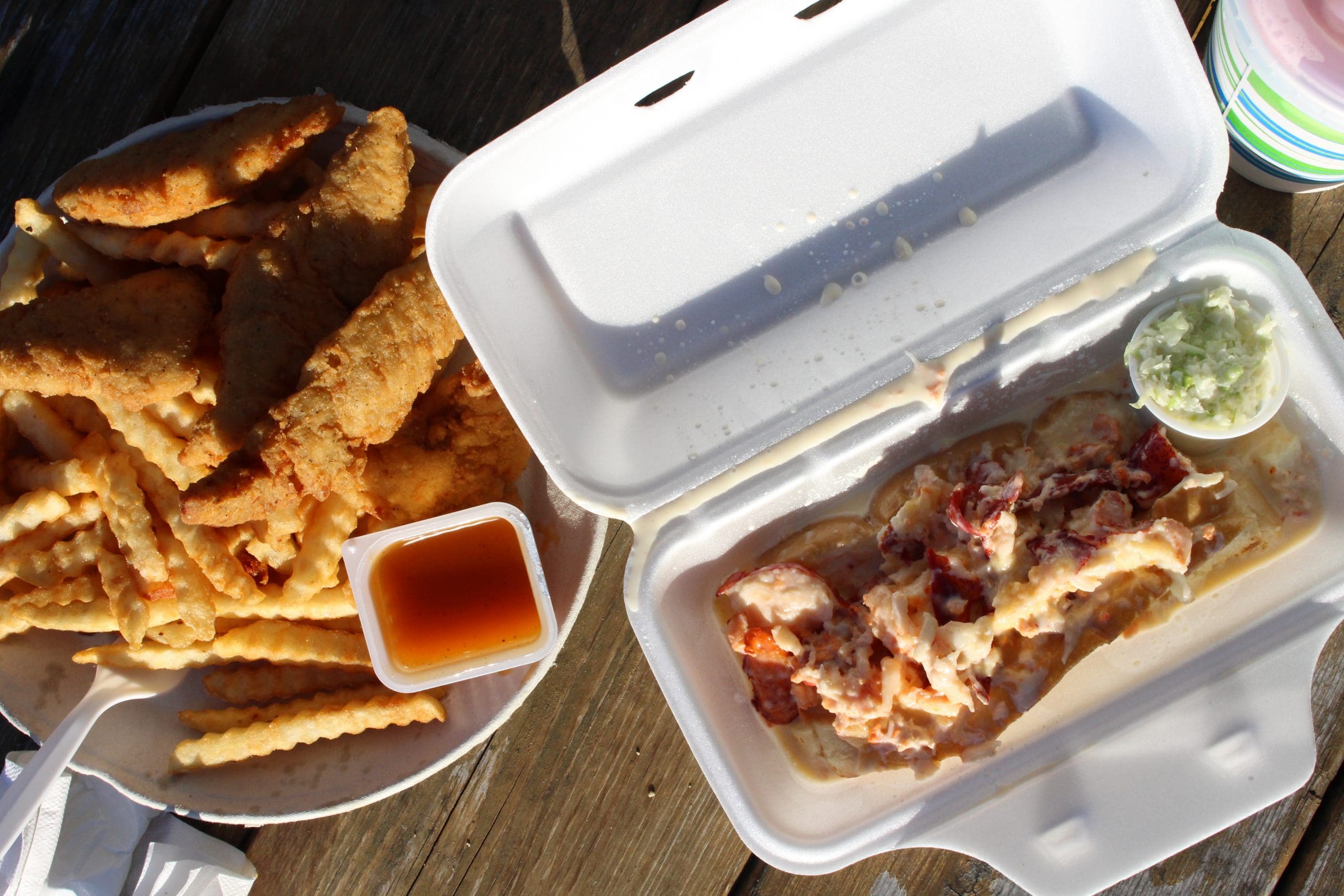 17.  Explore the Unusual at the UFO Centre in Shag Harbour
When you're in Barrington, it would be a mistake to drive past the UFO Centre in Shag Harbour and not stop. Dedicated to the 1967 "Incident", the UFO interpretive centre is filled with information from the UFO sighting, news clippings, and about the response from different military and police operations. If you're lucky, you may even get a tour with one of the eye-witnesses! 
Clearly, there are lots of great reasons to visit Barrington. Have you visited this fascinating area yourself? If you have, what was your highlight? And if you haven't, what's stopping you?
We love hearing from you! Leave a comment below and chat with us about your thoughts!