It's super casual dining with a gourmet twist!  As residents of Truro, The Food Muster has been on our "must visit" list for a while now because we've been hearing the chatter around town of the singing chef and the amazing food.  When you walk through the door, it's the smell that hits you first.  Fresh baked goods, simmering sauces and fresh herbs and spices fill your nose as you take a seat.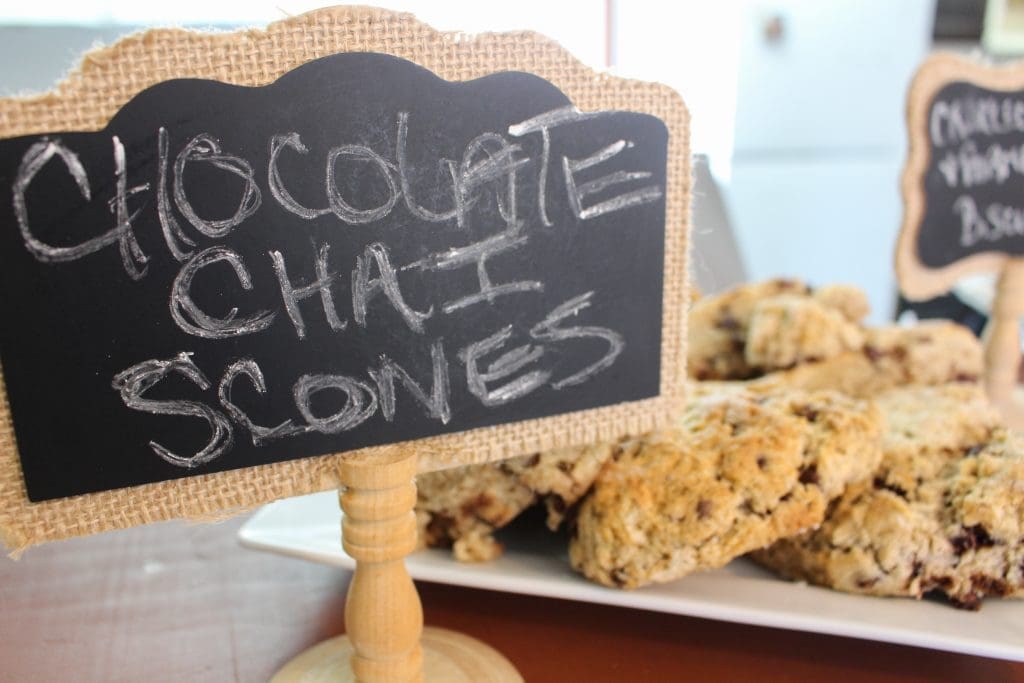 WHAT YOU NEED TO KNOW:
The dining room, while small, boasts the work of local artists.  This collective support of other local businesses is a common theme throughout Wayne & Tammy's business model.  They work hard to use local produce and goods whenever possible and feel strongly about building an alliance between local producers – we love that!
They are also known for their soups & chowder, which are all available frozen for purchase and we're told The Food Muster chowder base is the best around.  Full disclosure, we didn't try the chowder (it was breakfast time) so we can't speak to that but as you all know, Sara considers herself a chowder connoisseur so we will be revisiting!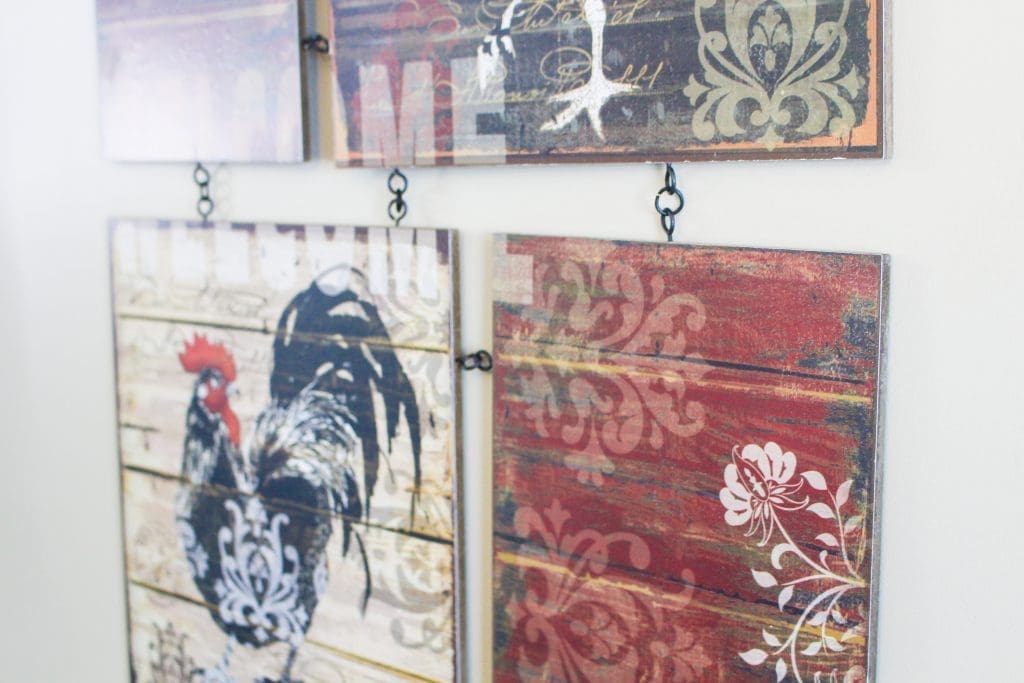 THE FOOD:
Traditional recipes, turned on their heads.  That's the best way to describe what Wayne is doing in the kitchen.  One of the things we love about letting the chefs choose our menu, is that it forces us to try dishes we wouldn't necessarily order.  The banana pancake roll was a perfect example of that.  It's not something either of us would have ordered but it was delicious. And the eggs benny, well keep reading!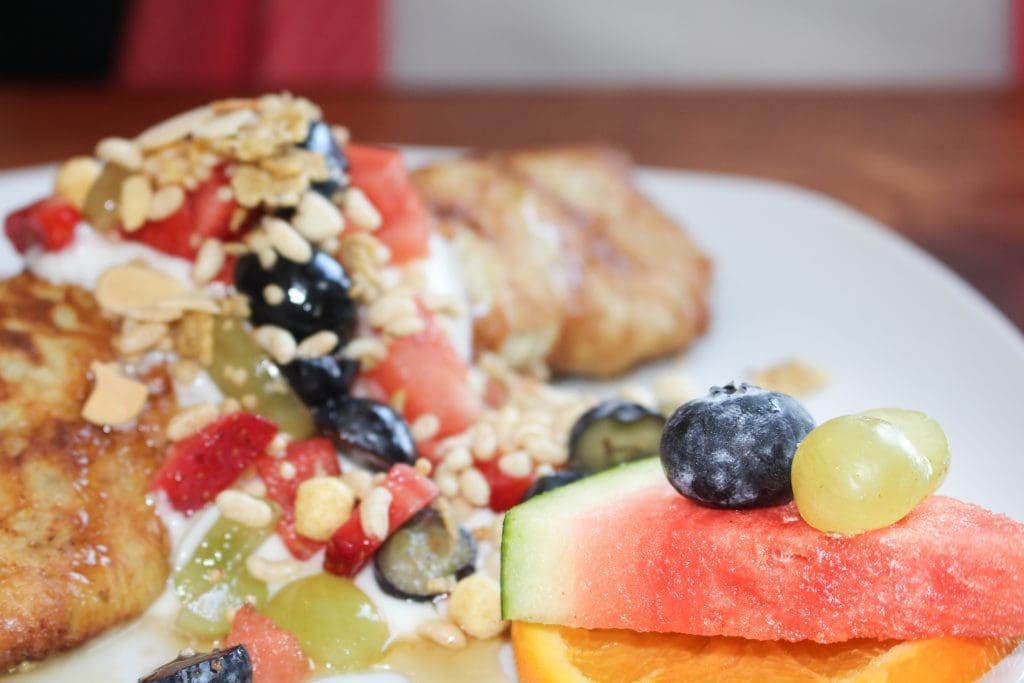 BANANA PANCAKE ROLL
Filled with yogurt, fresh fruit, nuts, seeds & granola then topped with the same and drizzled with maple syrup, the pancake roll was lovely, light and fresh!  It was a pleasant surprise and a perfect start to the morning.  It was even more impressive when we found out this meal was gluten free – who knew!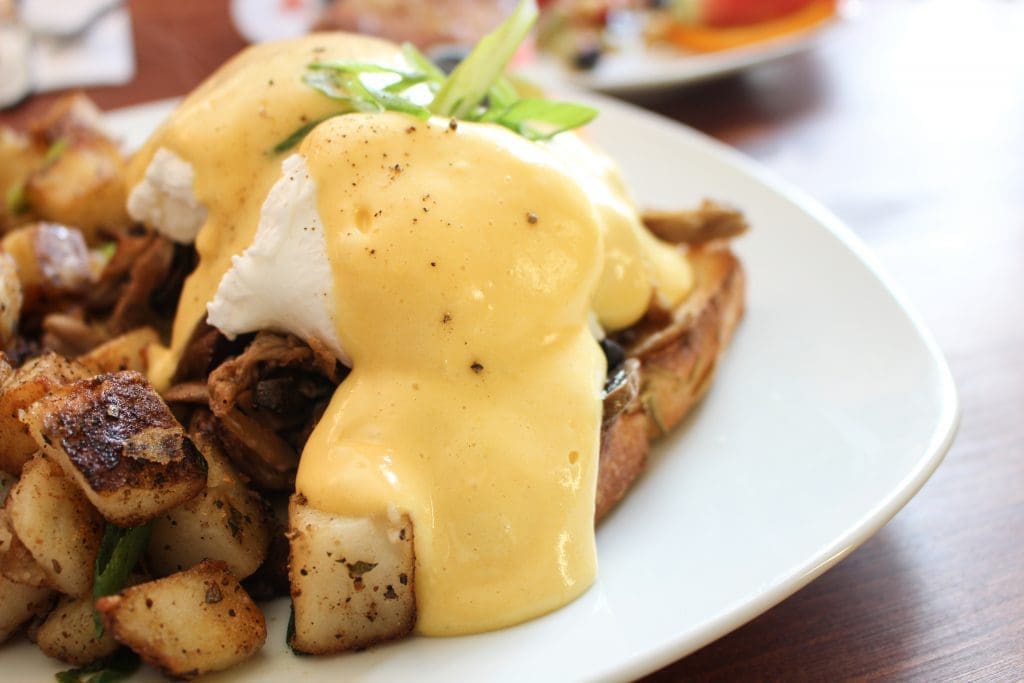 PULLED PORK EGGS BENNEDICT:
As if the title isn't enough, this masterpiece (and it really was) was served on fresh baked bread from the Brookfield bakery, topped with smoked hollandaise sauce and served with panfries.  Easily a top contender for our favourite Eggs Benny!  We loved that Wayne went with pulled pork  rather than the usual picks and it was a perfect addition to a traditional favourite.
Any visit to The Food Muster wouldn't be complete without checking out the baked goods.  After all, they are the first thing you see (and smell) when you walk into the eatery and they are impressive to say the least.  Oversized and just as unique as the menu items, these make great "to go" items which is exactly what we did.  We enjoyed our Chocolate Chai Scone and Blueberry Banana Muffin for breakfast the next day.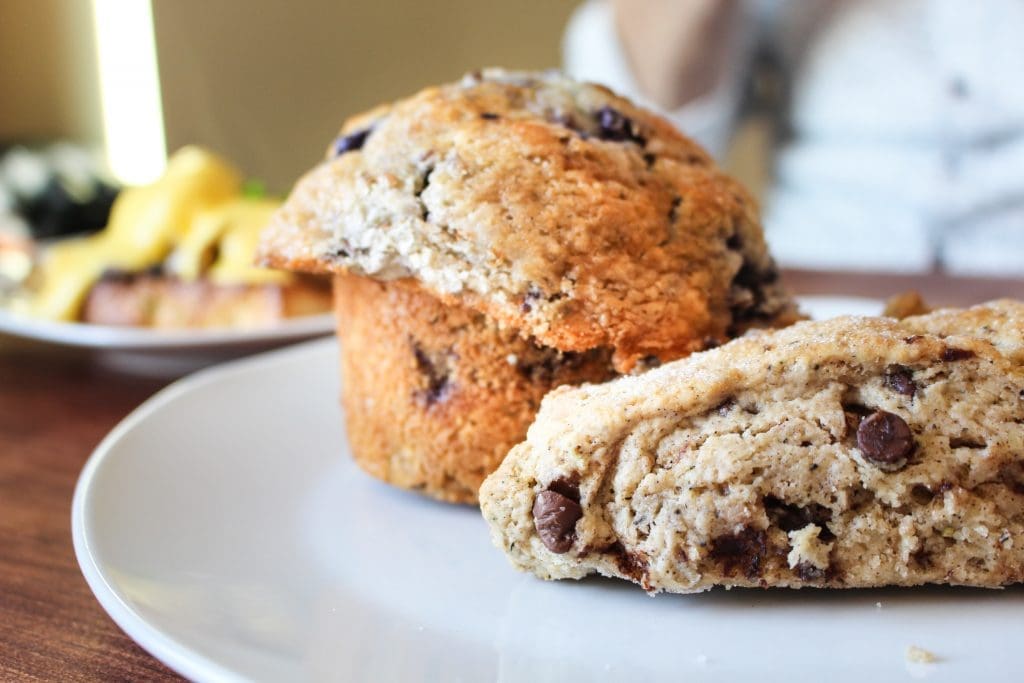 It's not surprising that Wayne and Tammy have quickly outgrown their current location and will be moving soon.  Stay tuned for that! You can check out their full menu, catering options, and stay up to date on their coming expansion by following their Facebook Page or checking out their website.
We were invited by Wayne and Tammy as guests of the Food Muster but, as always, our opinions and loads of pictures remain our own.