Perfectly perched atop Fitzpatrick Mountain, Smith Rock Chalets offer endless possibilities for a perfect winter getaway.  The views are stunning and whether you want to cozy up by the fire or head to the trails for a winter adventure, there's no shortage of options here.
CHECKING IN
The trees hung heavy with snow over the mile long winding road to the top of the mountain and was a fitting preface for our winter stay.  We took in a quick tour of the main lodge where they host functions, weddings and catered gatherings then grabbed our keys and headed further up the hill to our chalet – a large loft style cottage (our favourite).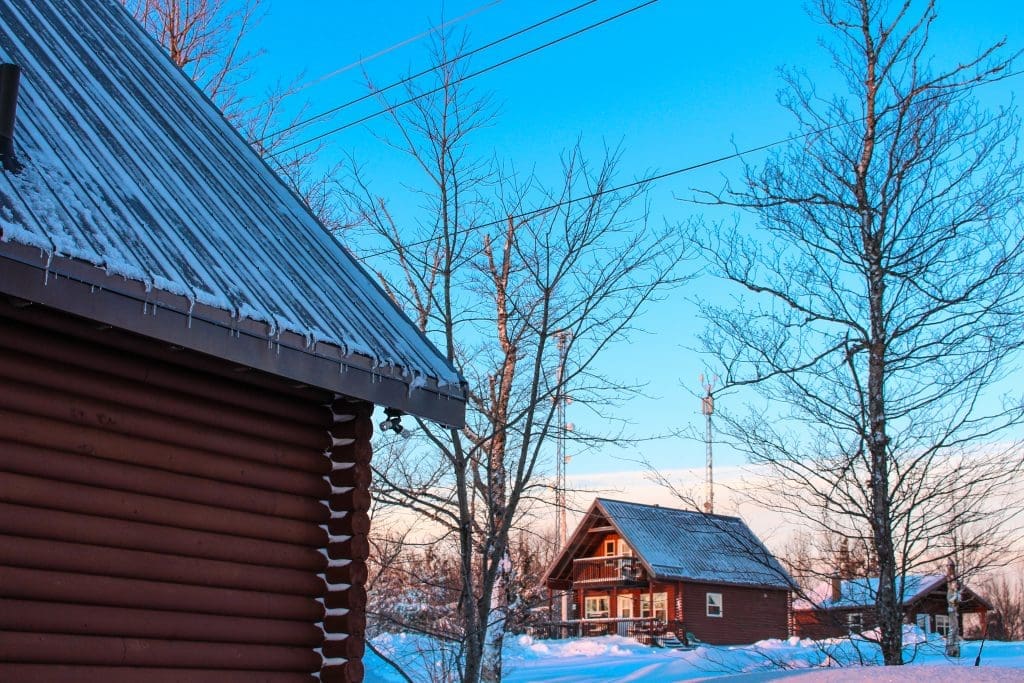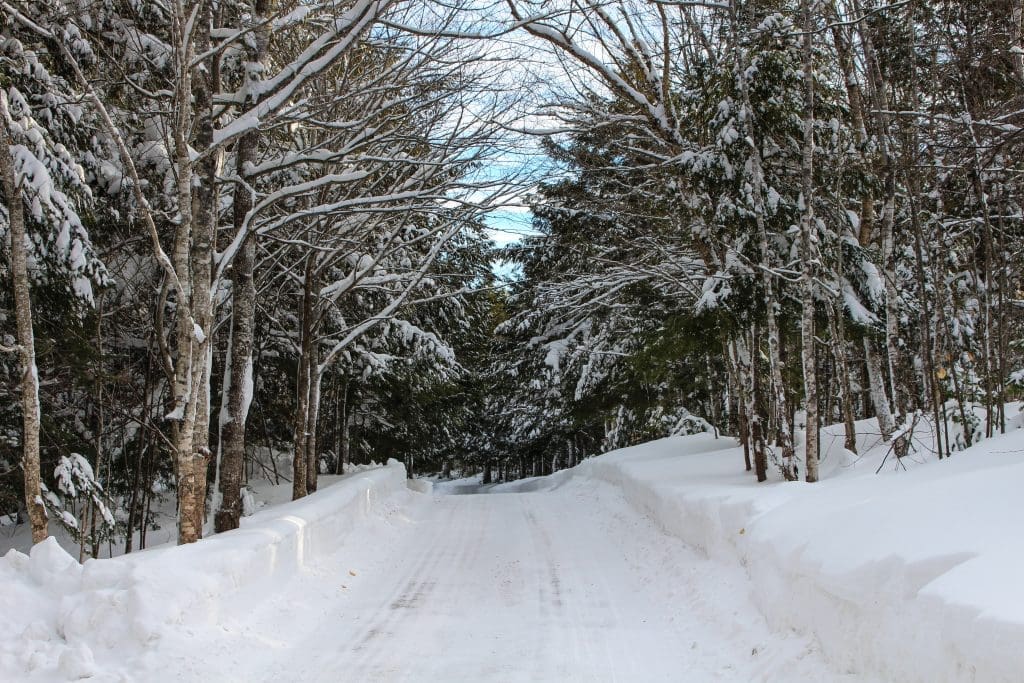 CHALETS: RUSTIC MEETS LUXURY
Our log chalet was a perfect blend of rustic charms and luxury comforts including a wood burning stove, a loft style bedroom and a full size deck over looking the mountain.  All chalets include a BBQ with propane tank (which we happily used), a fully stocked wood box, and even your morning coffee basket.
We were too busy enjoying our fire and each others company to visit the out door hot tub but that too is available for guests of the chalets.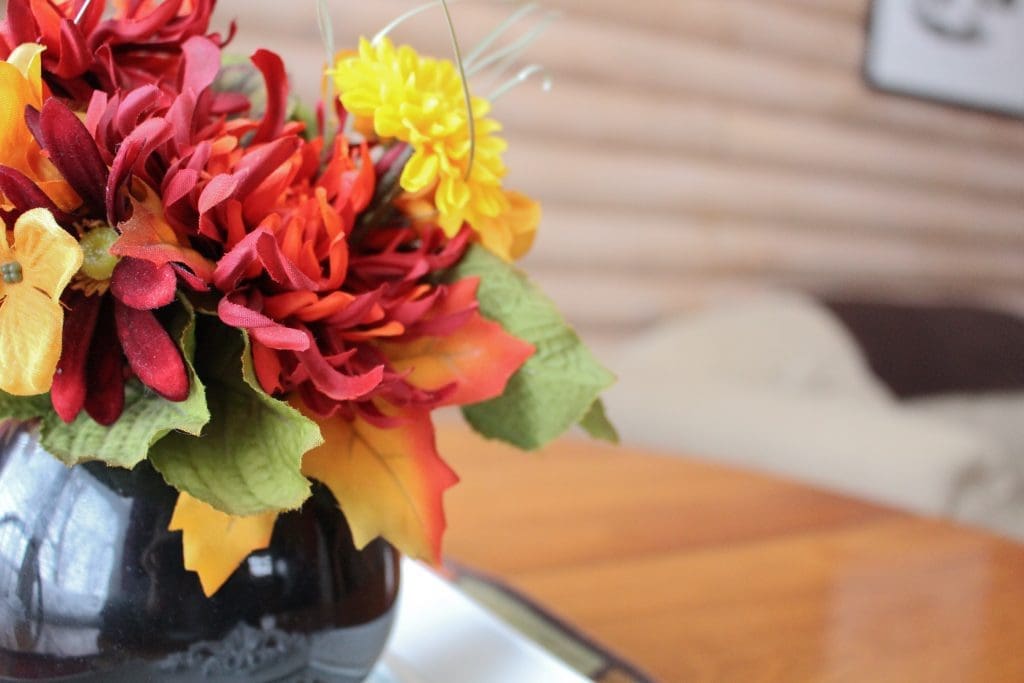 THE MOUNTAIN
Once again we agree that winter chalets win over their summer counterparts for all of the adventure, beauty and breathtaking landscape views they offer.  We knew on arrival we would be tobogganing down that massive hill we climbed on our way up Fitzpatrick Mountain but what we didn't see were the hidden treasures shrouded by the snow covered forest.
We ventured out early to catch the morning sunrise then strapped on our snowshoes for an adventure in the woods.  We could hear our snowmobile riding neighbours in the distance on another set of trails but we had this fresh powder to ourselves!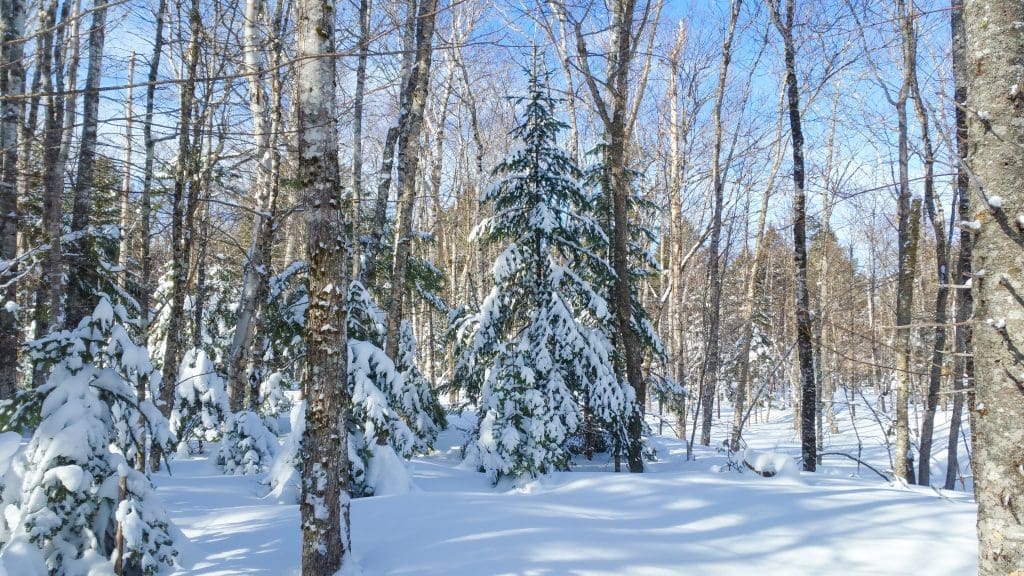 Warm thanks to Smith Rock Chalets for welcoming us to explore the mountain and experience the chalets.  As always, our opinions and oodles of photos are our own!  Book your stay here.