Whirligigs Cafe sits on a picturesque slice of Nova Scotia's north shore in the small rural community of Wallace.  With it's a eclectic decor, faux fur covered stools, and stunning views of the harbour this boutique style eatery is so much more than a one-time brunch destination!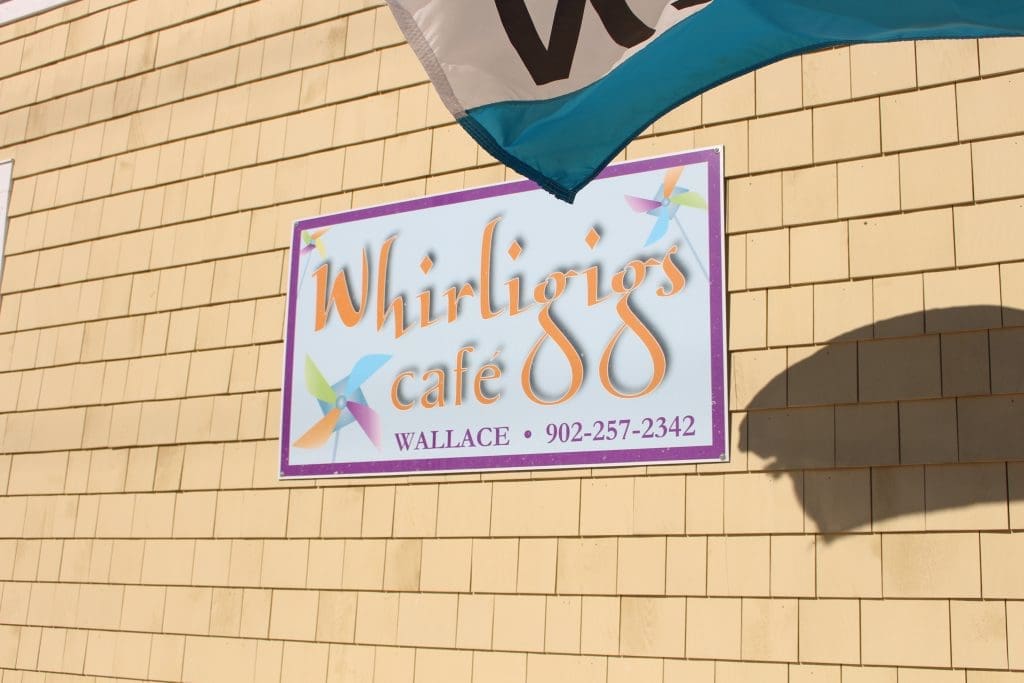 CAFE STYLE & COMMUNITY
From the moment you walk through the door it's clear you've found a community favourite.  In true cafe style, you line up at the counter, place your order and then take a seat.  We loved the variety of seating options from booths to pub style tables over looking the harbour and even cozy lounge chairs in a sunny corner by the front window.
The space is vibrant and tastefully decorated to reflect the sunny and bright disposition of everyone in the room.  Pastries, muffins and other goodies are displayed alongside the extensive collection of loose teas on the counter and the smell of fresh coffee wafts through the space deliciously.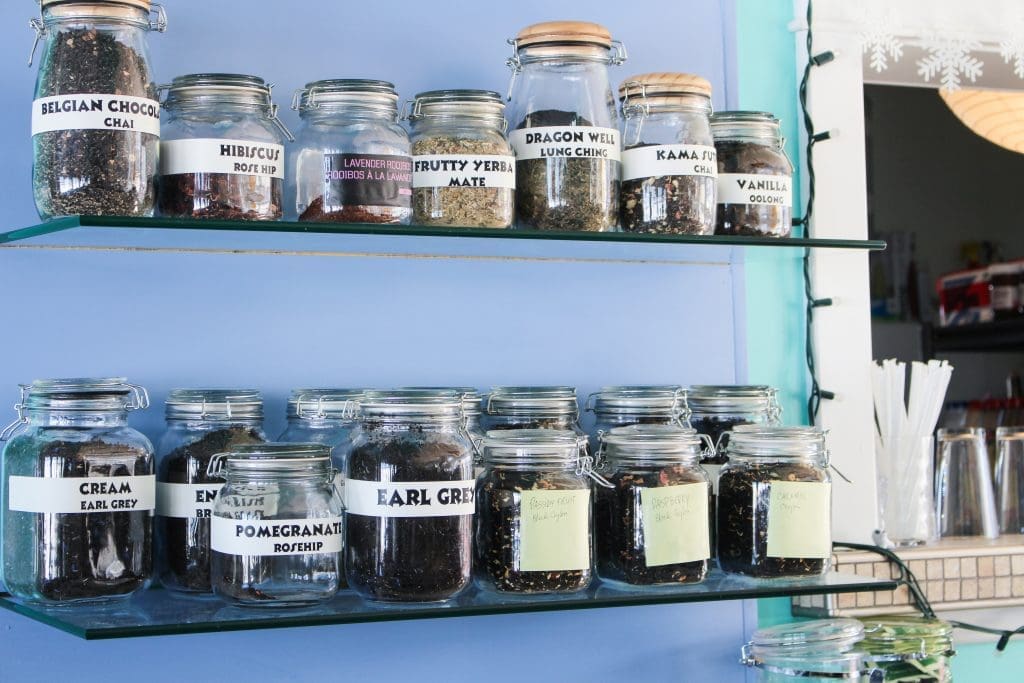 The local community is reflected throughout the cafe in the decor; a mix of old and new collected over the 7 years Whirligigs has been in operation.  Even the art work displayed on the walls is that of local artist, Leilany Garron (pictured below).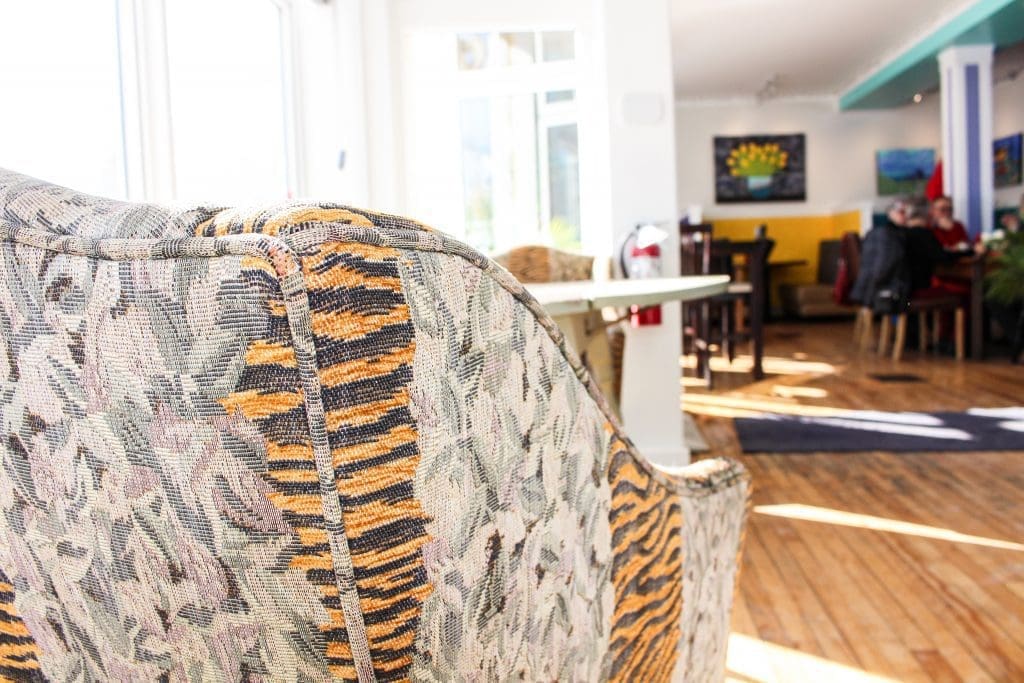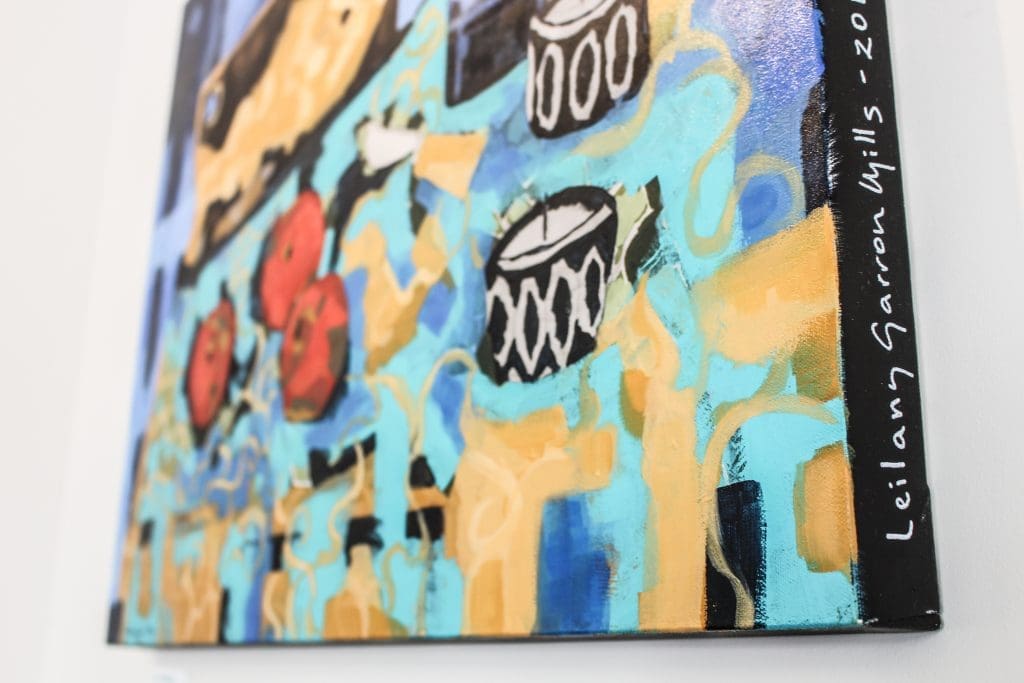 THE FOOD: Fresh, gourmet fare
Whirligigs offers a split menu of permanent favourites alongside seasonal and revolving chef's creations.  During the warmer Atlantic Canadian months, they are open daily for brunch and Thursday, Friday and Saturday for evening fare as well.  From October through May they operate under reduced hours of weekends only.
Of course, that's not what you're here for.  You want to know about the food!
Whisky French Onion Soup
Not originally from France, French onion soup actually dates back to antiquity and was popular with the Greeks and the Romans as a "poor mans soup" because onions were cheap and easy to grow.  At some point (not surprisingly), a French chef decided to upgrade the recipe by caramelizing the onions and adding broiled bread crumbs and cognac.  And boy, are we glad he did.
In this case, the cognac was replaced by whisky and what an addition!  Interesting fact: This was my first time ever trying French onion soup and it was my favourite course of the day.  Brent, on the other hand, is no stranger to the dish and says this is one of the best he's ever had – and certainly the best FOS he's had in Nova Scotia.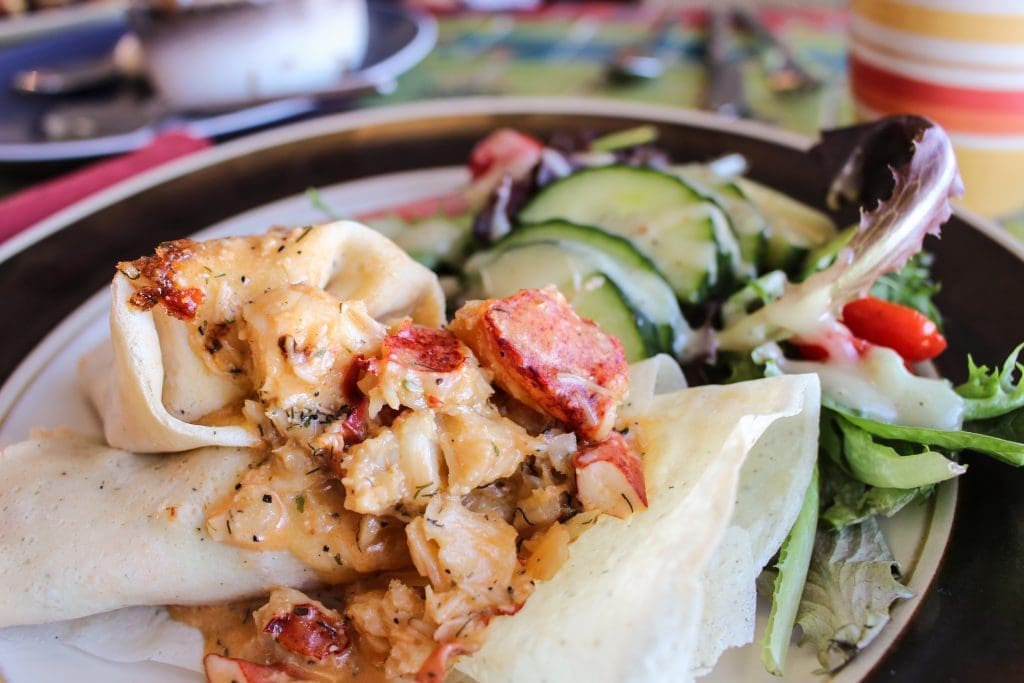 Maritime Breakfast Creations
You can't get any more Maritime than fish cakes and lobster!  Eggs Whirligigs is a fan favourite and a permanent fixture on the menu.  It's an eggs Benedict inspired dish, with fishcakes replacing the usual english muffin and topped with house made hollandaise sauce.
My dish was a lobster crepe serves with a spring salad and house made vinaigrette.  It was divine.  The light salad and thin crepes were a perfect compliment to the rich, buttery lobster and left me feeling satisfied but not uncomfortably stuffed (which is so often the case for us during a restaurant visit).
Chocolate Trifle: Get in my belly!
Not typically a chocolate dessert fan (that's usually Brent's forte), this was a star on my list.  The combination of rich chocolate cake, chocolate mouse, whipped cream and fresh fruit was to die for.  Brent enjoyed two or three bites and I devoured the rest!  Not to mention the fact that it was served with a chocolate spoon, in a wine glass.  Let's be honest, serve me anything in a wine glass and I'm on board.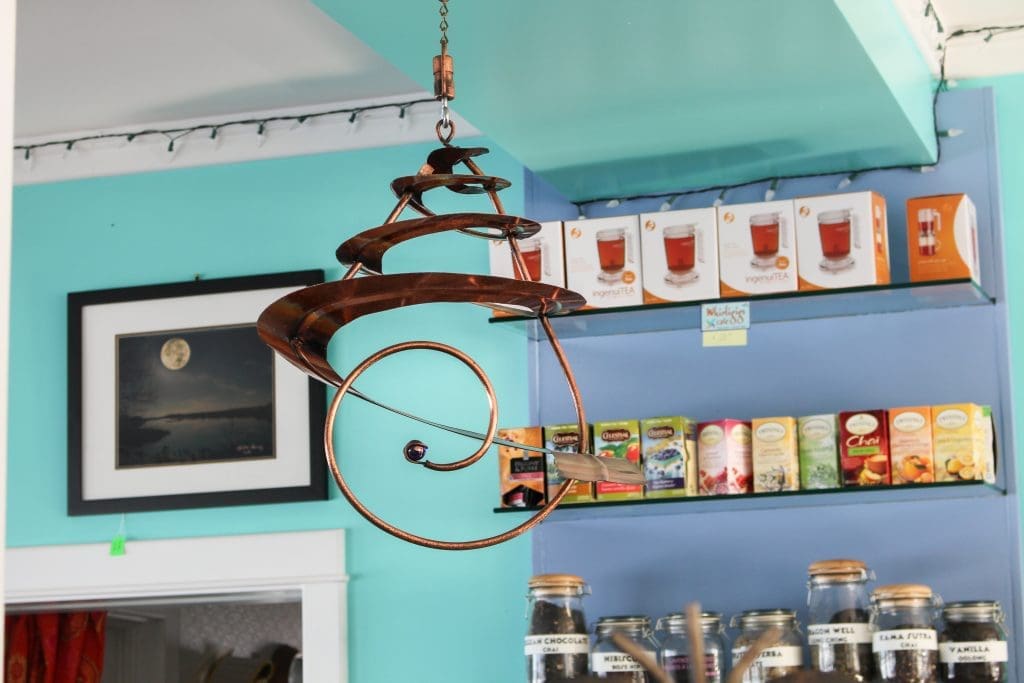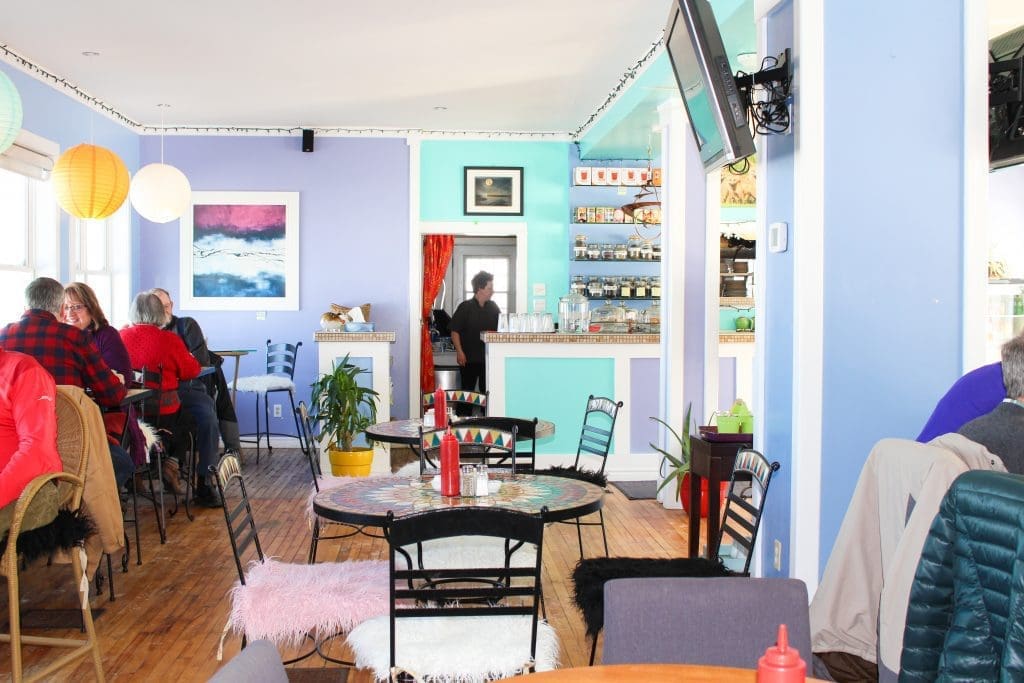 We also appreciated that owner, Peter, sat and chatted with us throughout our meal.  He took the time to explain each dish, tell us all about the history of Whirligigs and also gave us (and you) a sneak peak into what's coming.  Among the highlights, a liquor licence in the spring of this year!
Many thanks to Whirligigs cafe for inviting us as guests and filling our bellies with delicious food.  As always, our opinions and oodles of photos are our own.