We ADORE our home province of Nova Scotia on Canada's east coast.  I feel like a lot of travel bloggers spend a ton of time exploring the world but very little exploring their own backyards (or maybe that's just my perception).  Brent and I made a conscious decision when we started that while we're not a "Nova Scotia Blog", we will dedicated time every year to highlight this part of the world that we love so much.
We've also been to Oceanstone Seaside Resort 4 times in the 3 years this blog has existed!  Needlesstosay, we have a pretty good handle on what you can expect when you visit.  This time around, we stayed in the Captain's House so this, dearest blog reader, is our full review.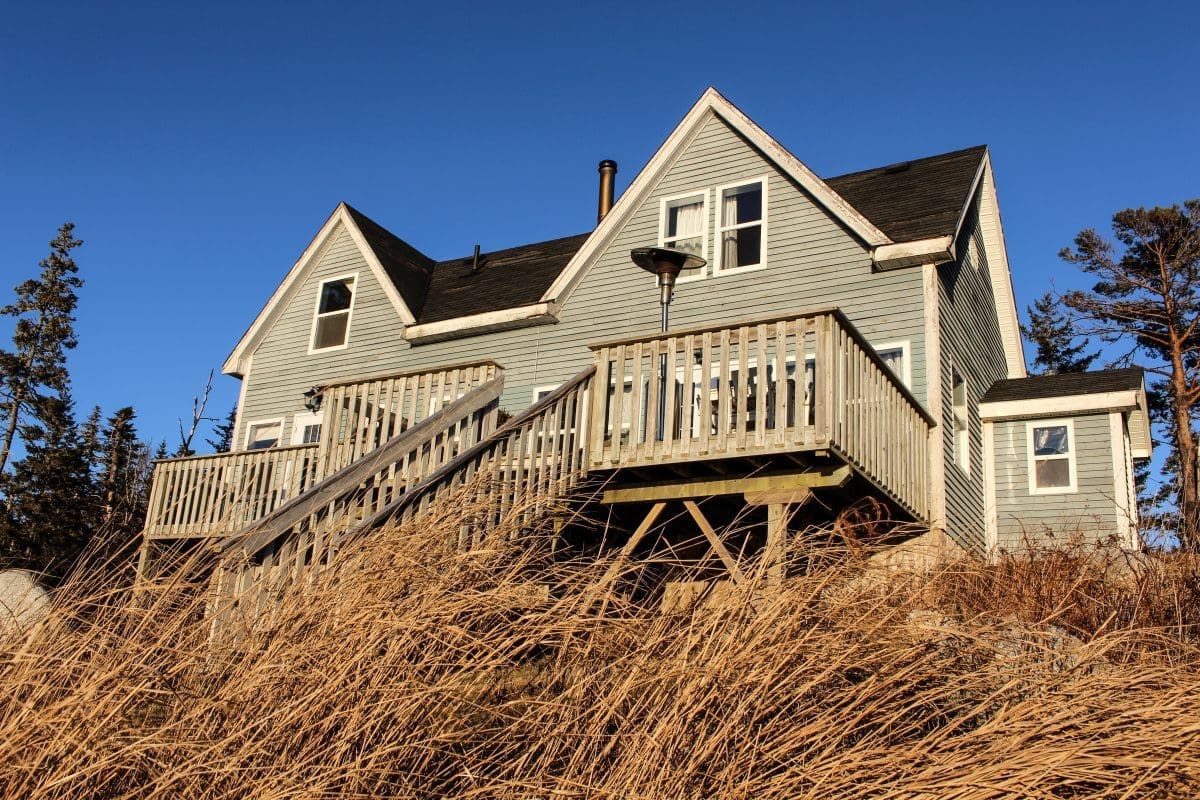 THE PLACE
Located about 30 minutes from Halifax (Nova Scotia's capitol city), Oceanstone is nestled in the small seaside community of Indian Harbour.  It's a fairly remote area but is just minutes from the world famous Peggy's Cove.  The Captain's House itself sits directly on the beach, with a large wrap around deck where you can sit under the heat lamp and watch the epic sunsets that this are is known for.  The house is two stories and comes equipped with a full sized kitchen, three bedrooms (sleeps 8) and two bathrooms as well as a wood burning stove in the large, open concept main floor.
SIDE NOTE: Every single time we've been to Oceanstone, the setting and rising sun has put on a show for us so I think it's safe to say, the sunsets and rises are almost always amazing.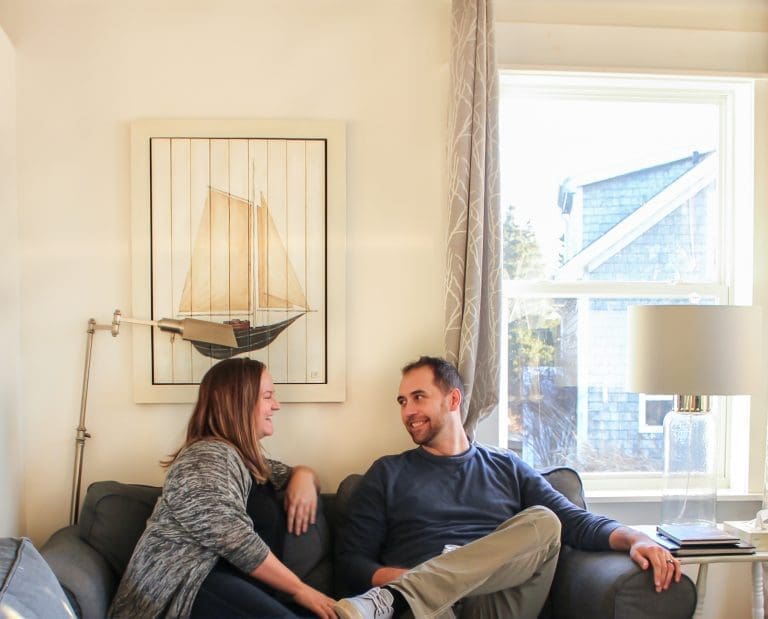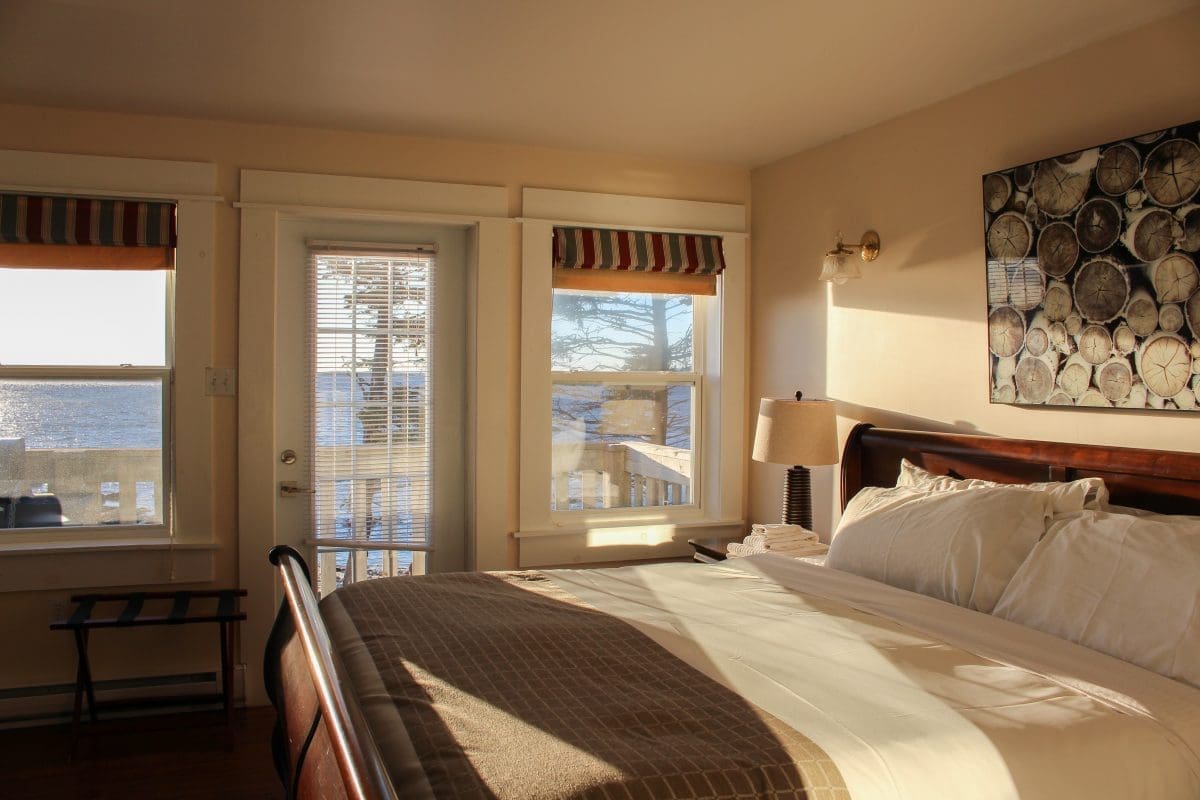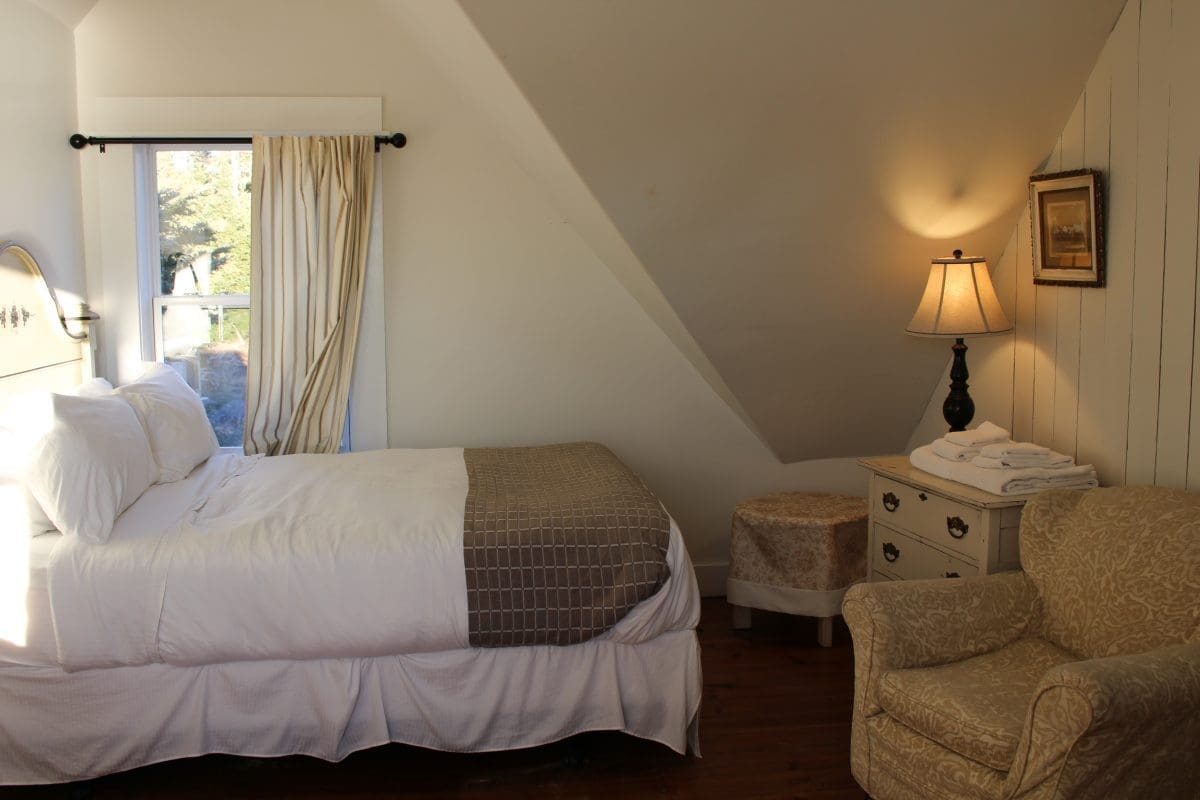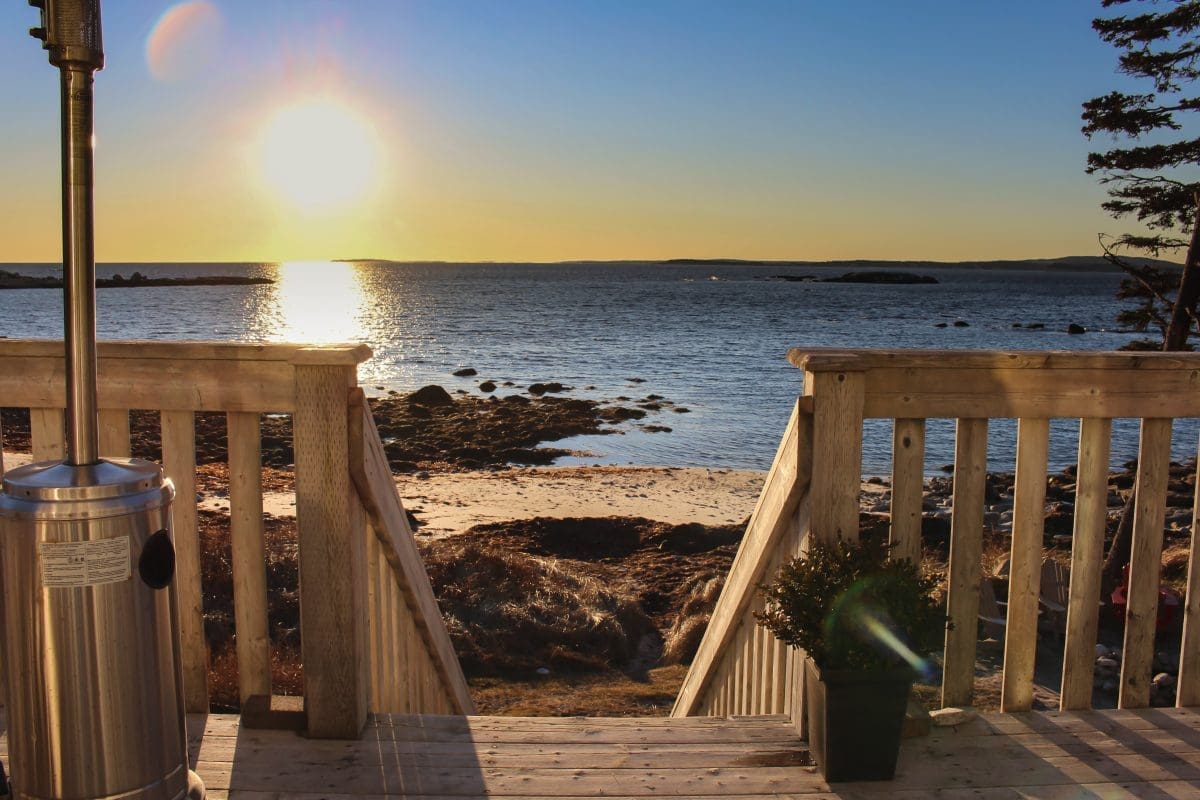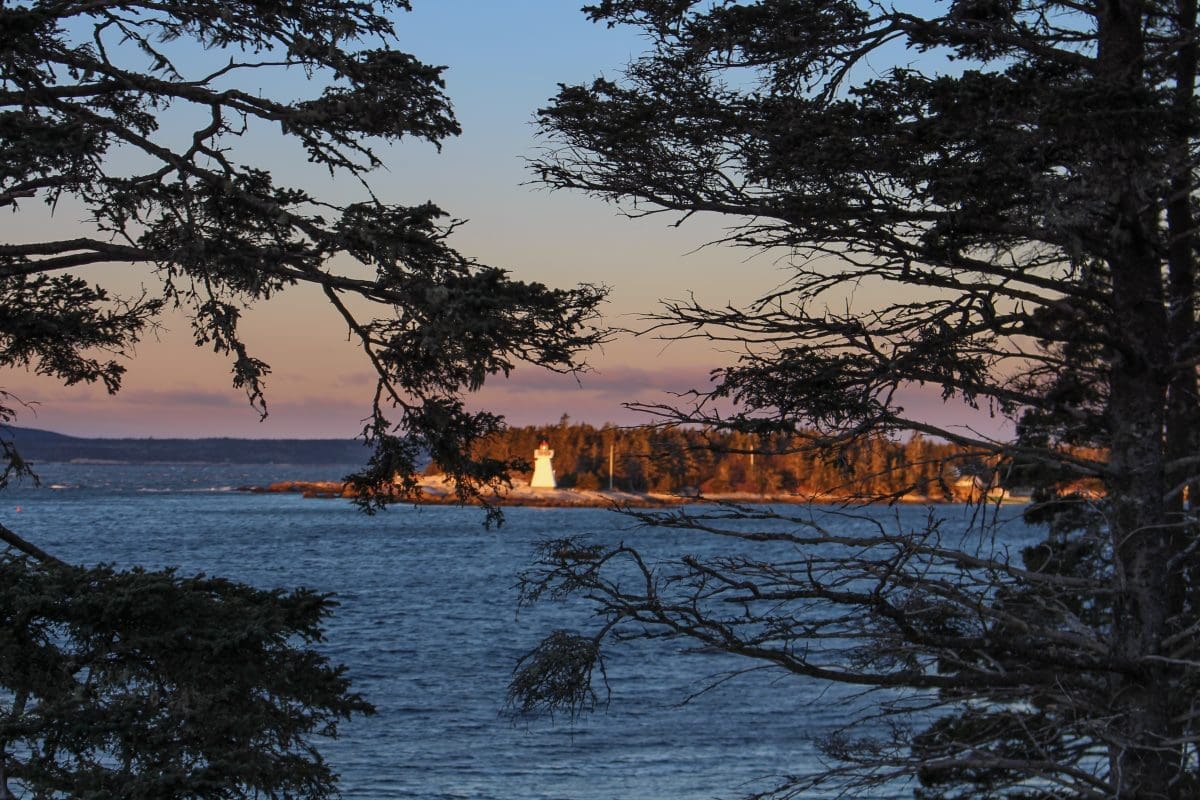 THE AMENITIES
The Captain's House has a fully stocked kitchen and provides everything you would need to have a meal in.  Utensils, pots & pans, glassware (lots of it) corkscrews, soap, linens, etc are all provided so all you need to bring it the food.  The main house is also open for extended business hours to provide any service you might need as well as morning coffee (should you decide you don't want to make your own).  While the area is remote, we would be remiss to exclude the on-site restaurant.  The Rhubarb restaurant is outstanding!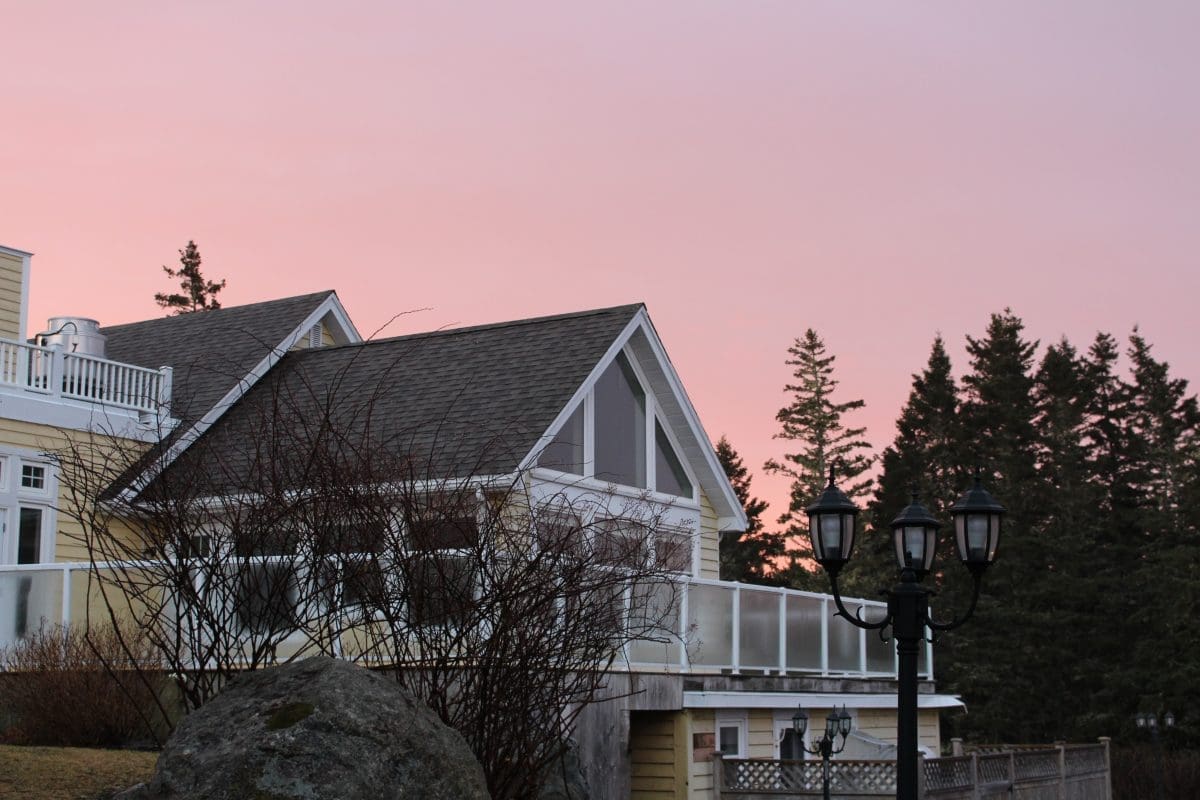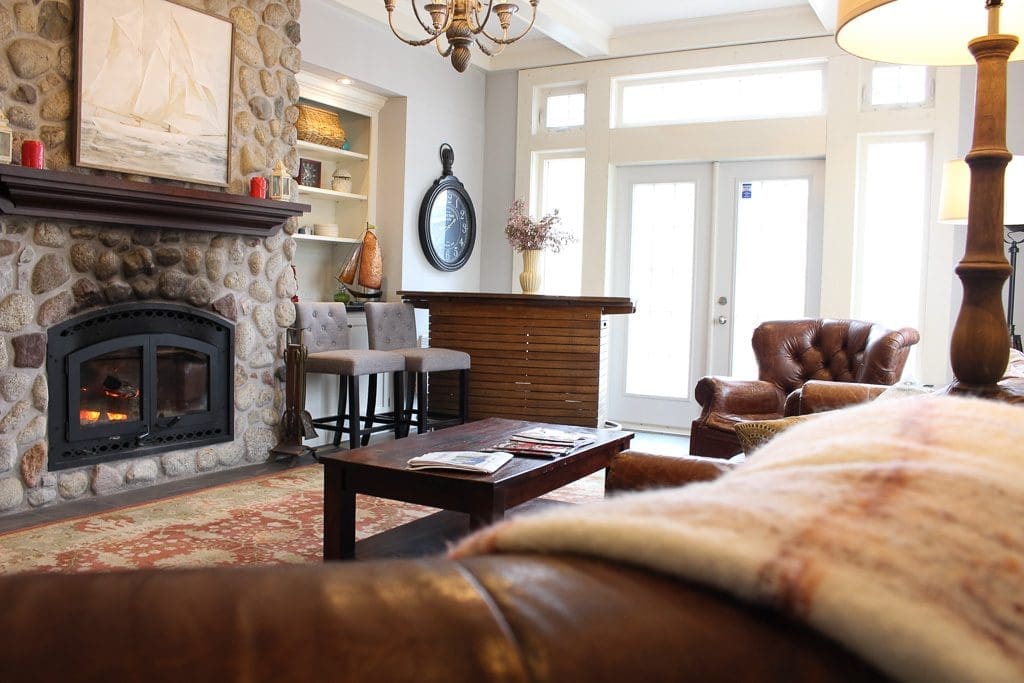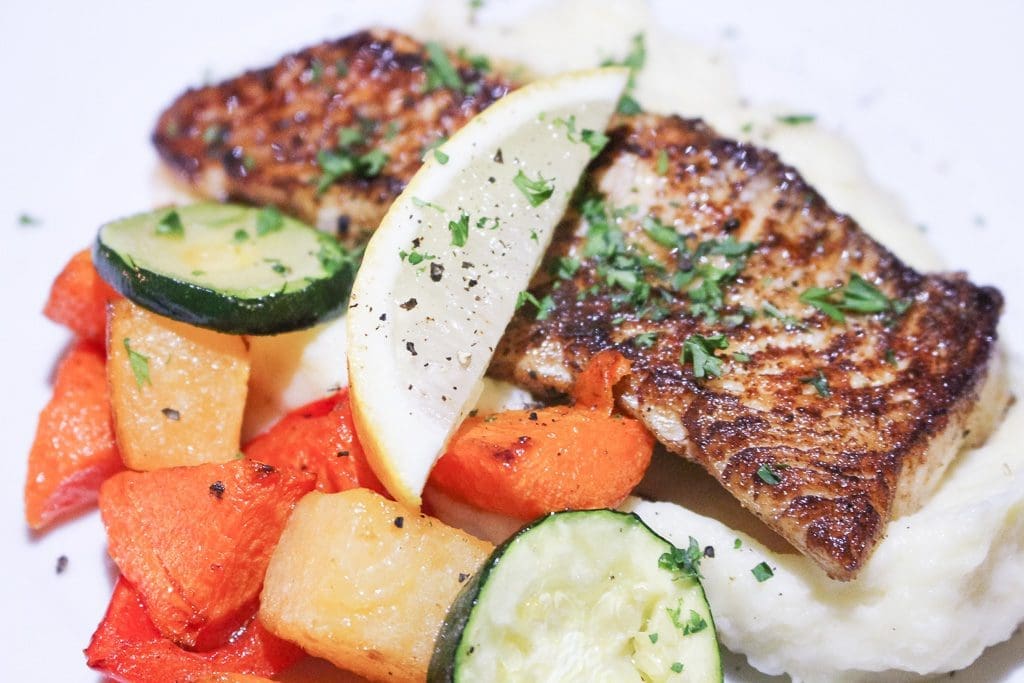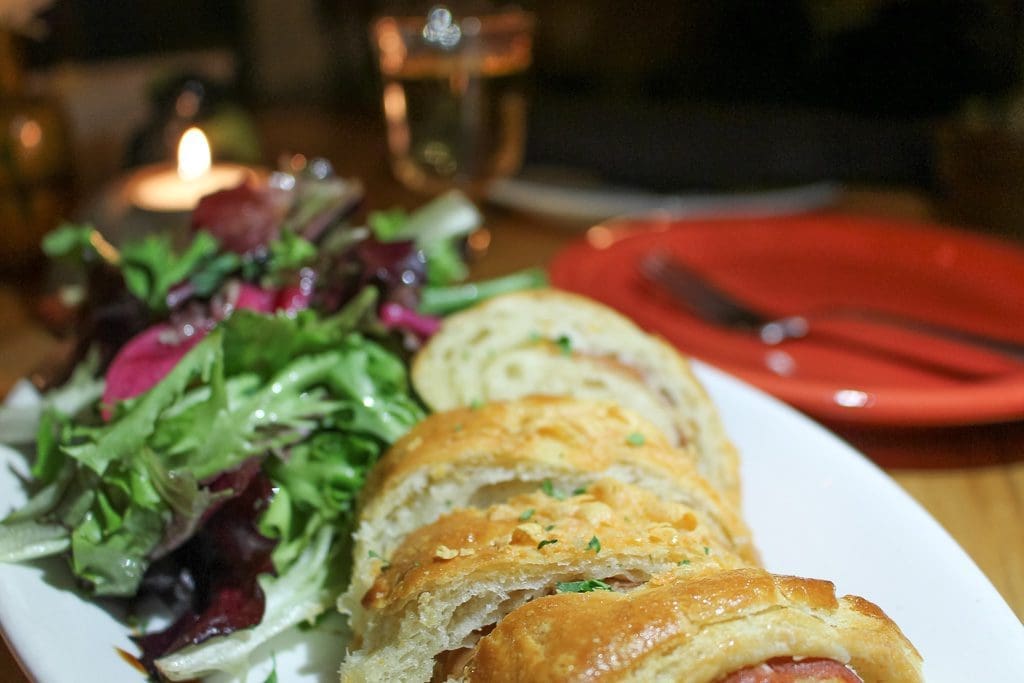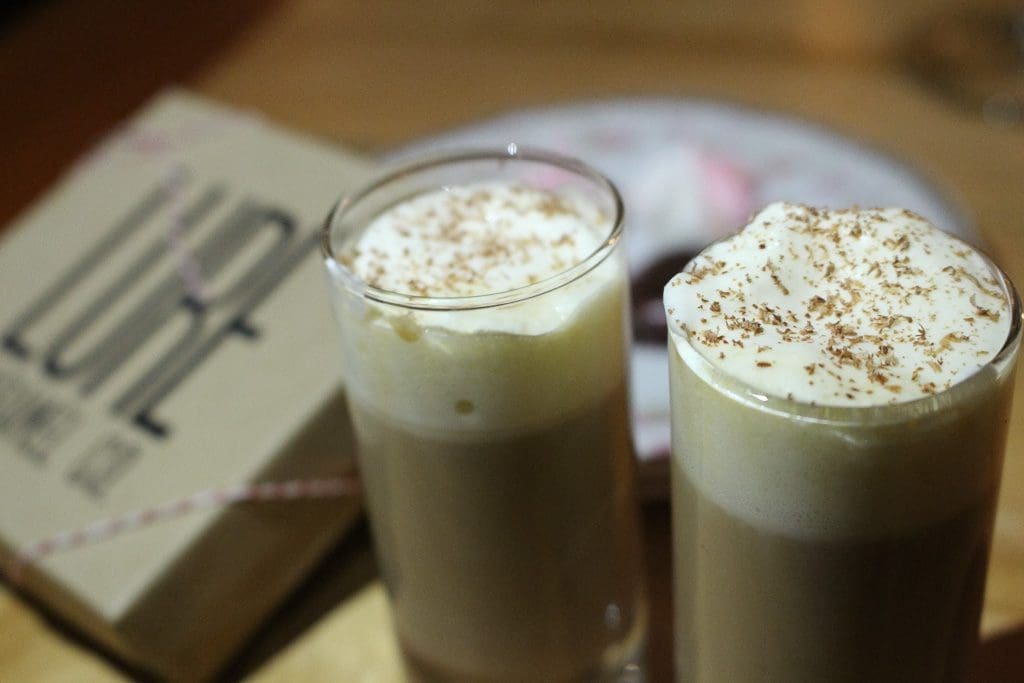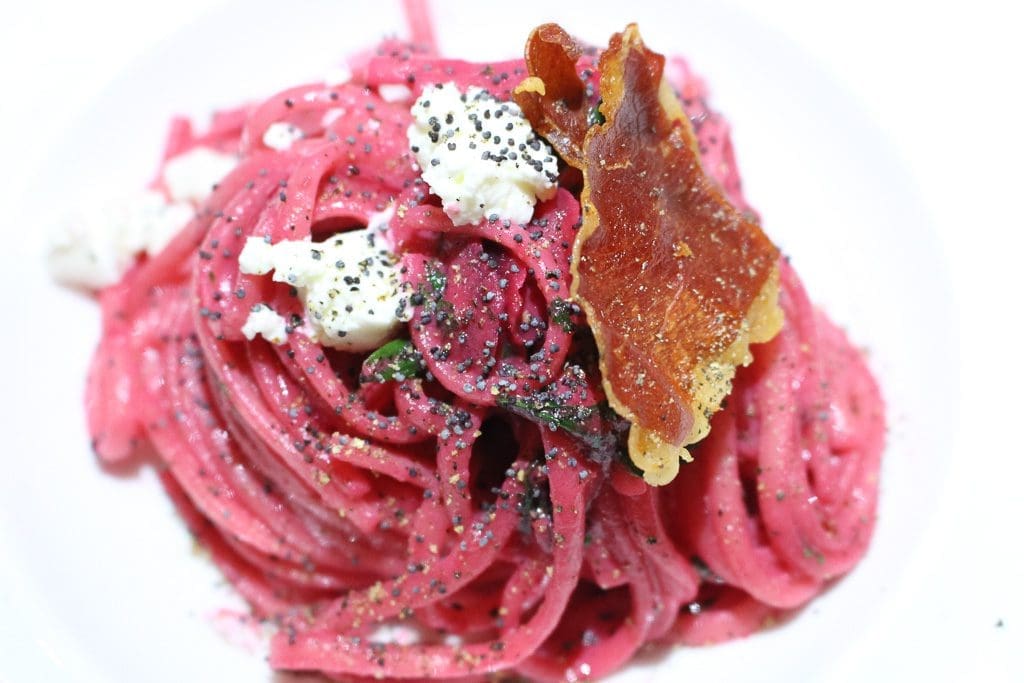 THE LOCATION
Indian Harbour is a small fishing community located between Peggy's Cove and Hacket's Cove.  This picturesque village is just lovely, so bring your camera!  It's very often shrouded in a thick layer of fog but that only adds to the charm of this magical place.  We highly recommend finding the time to actually walk from Oceanstone to Peggy's Cove and enjoying some of this quaint fishing village by foot.  As we've said, Peggy's Cove is just minutes down the road along with the SwissAir Flight 111 Memorial site.  If you're looking for some activity during your stay, Polly's Cove trail is just a short 6 minute drive from Oceanstone.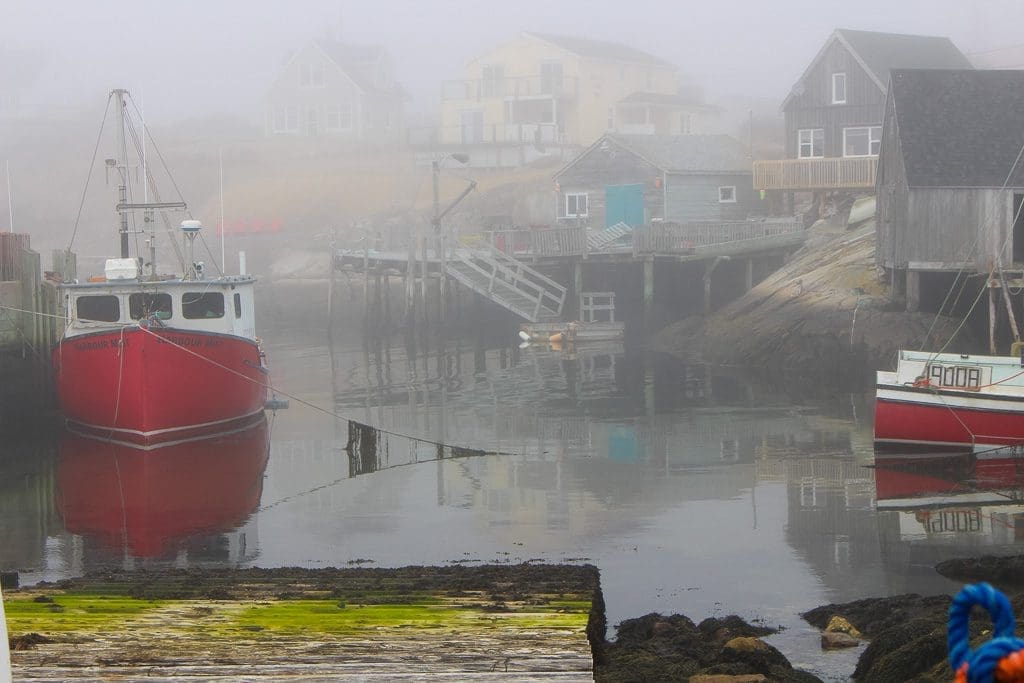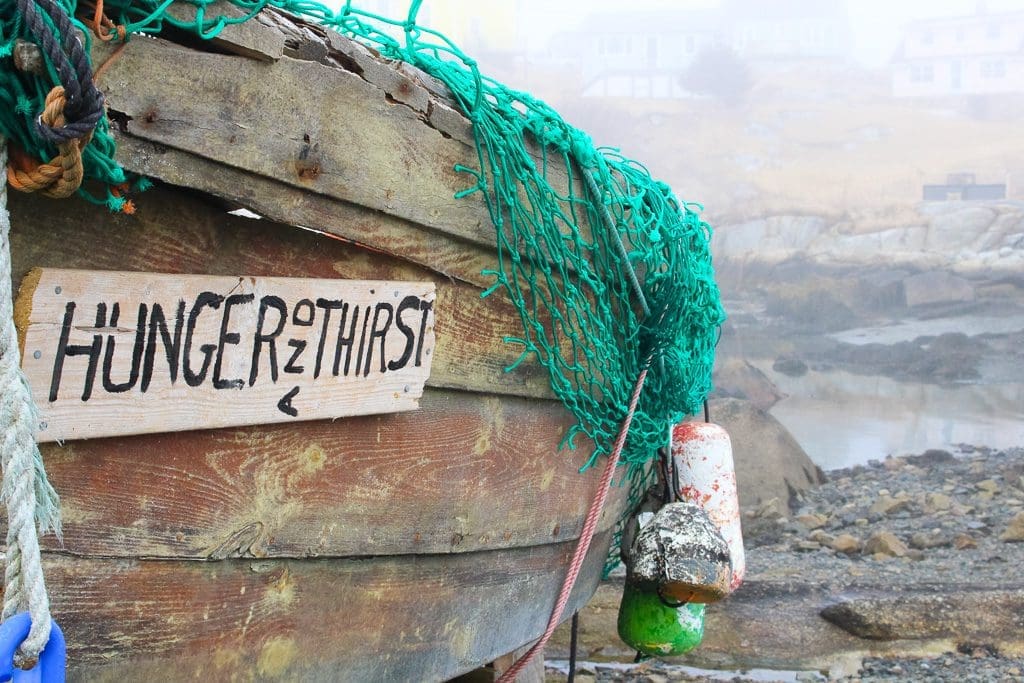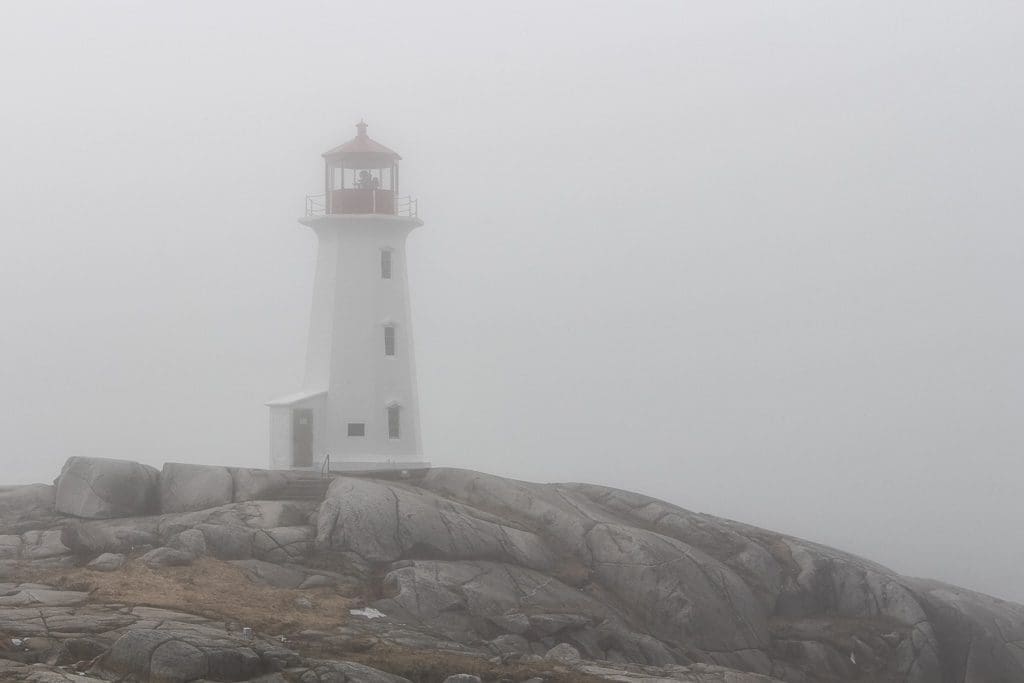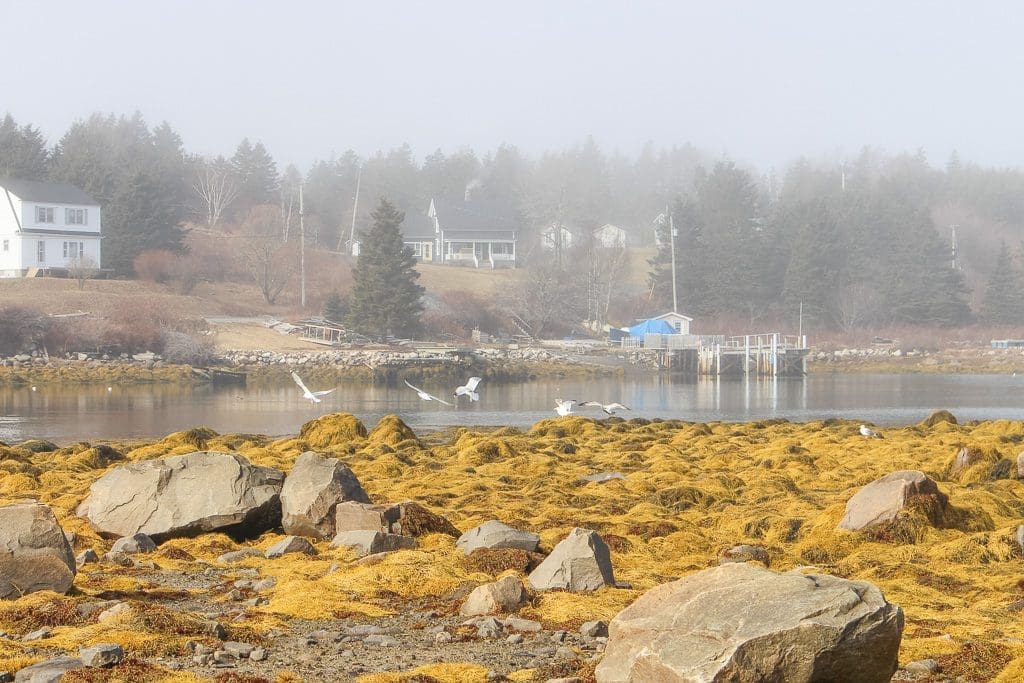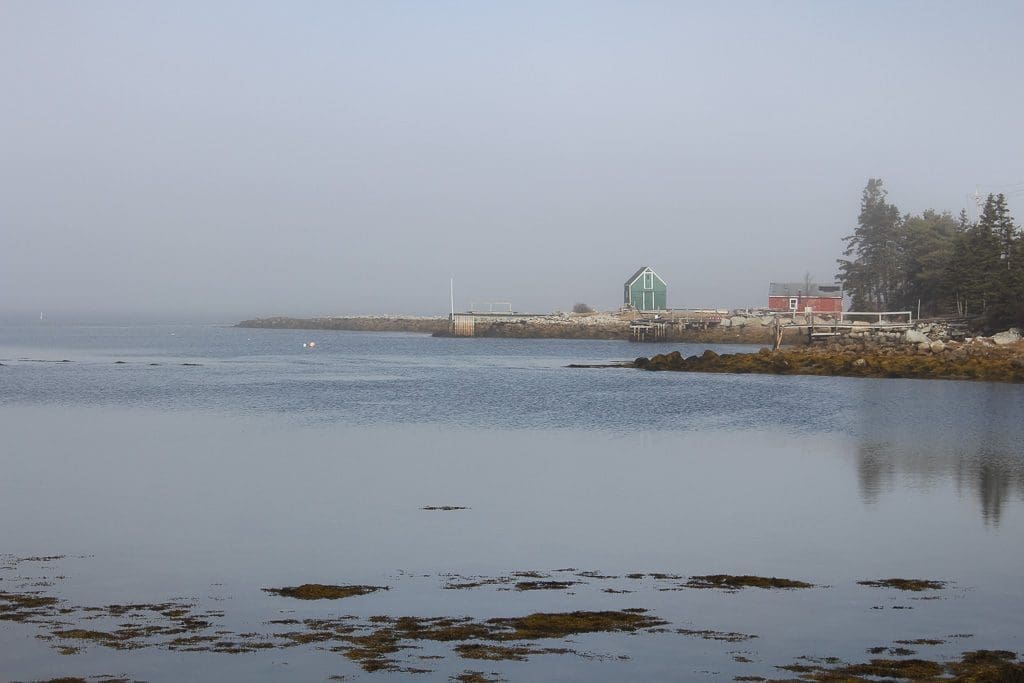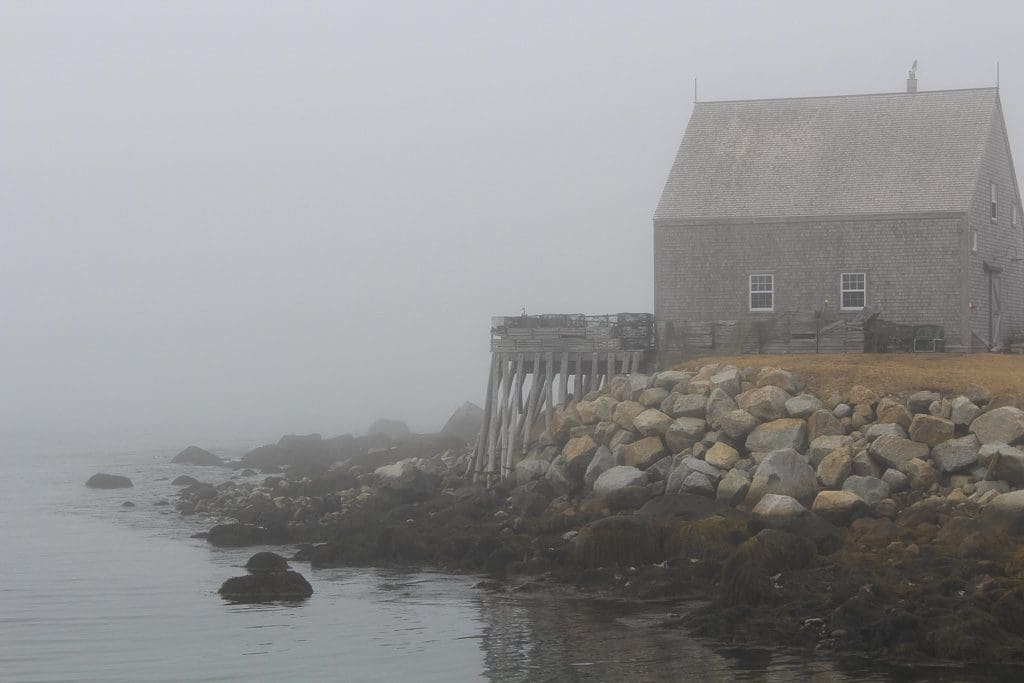 FINAL THOUGHTS
Oceanstone walks the line between rustic and luxury and we find it to a great blend of both.  It's rural setting gives it the laid back, casual feel you would expect from seaside cottages in this part of the province but it also maintains it's stature with high end finishes and the culinary creations at the Rhubarb.  We find the balance between rustic and luxury features to be perfect.  While the Captain's House was fabulous for a larger group, I would still have to say my favourite of the cottages (so far) is the Grey Owl.  We also love the hospitality and attention to detail that is always present during a visit to Oceanstone.
What could be better?
The only thing missing for us in the Captain's House was a dining table although, that's just the nature of the space.  If you were visiting anytime other than winter, you could (and should) enjoy your meals outdoors on the large deck and they did provide a solution via a folding table in the closet (so they covered their bases).  
How was the wifi?
Included and decent connectivity.  One of the things we've learned in rural, coastal communities is that wifi can be an issue but we had no problems for day to day things like social media and checking email.  If you were planning to go live (which normal people don't – just us!) I'd suggest switching to data.
Did we feel welcomed?
YES!  Always YES!  The hospitality at Oceanstone is always outstanding and they go out of their way to make you feel welcomed in every way they can.
The Location?
About 30 minutes from the nearest city but wonderful for an escape from busy life!  Aside from the amenities mentioned, you'll want to come with what you need unless you're interested in taking a drive.  
Cost?
$395 CAD/night.  The Captain's House is the largest and most expensive (sleeping 8 people) but the other cottages and suites start at $175 depending on time of the year.
Would I recommend it to my best friend?
It's an easy YES here.  There's something for everyone in terms of cottages and space and the "energy" in Indian Harbour is just so good (I know, I'm going all woo-wooey on you).  It's worth a visit for sure.
Would I visit again?
Yep, and probably will!  We typically visit Oceanstone once every year and now that we've got 3 cottages under our belt we'd love to try the rest out!
Good To Know
–  Check the restaurant hours before you arrive.  The Rhubarb keeps fairly regular hours but they are closed Mondays and for certain holidays (as of January 2019).
–  Bring Coffee & Filters.  There were filters in the Captain's House when we arrived (which was great) but it's always the pits when you come prepared to make coffee and there aren't any.  So this is a "just in case" pro-tip.
–  Bring a corkscrew (if you're drinking wine).  Again, the Captain's House had one but we've stayed in other cottages on site that didn't.  They might be fully stocked now but, again, keep this in your going away bag just in case!
Have you been to Oceanstone?  We'd love to hear about it in the comments below!