GRILLED BROCCOLI WITH CHILI SAUCE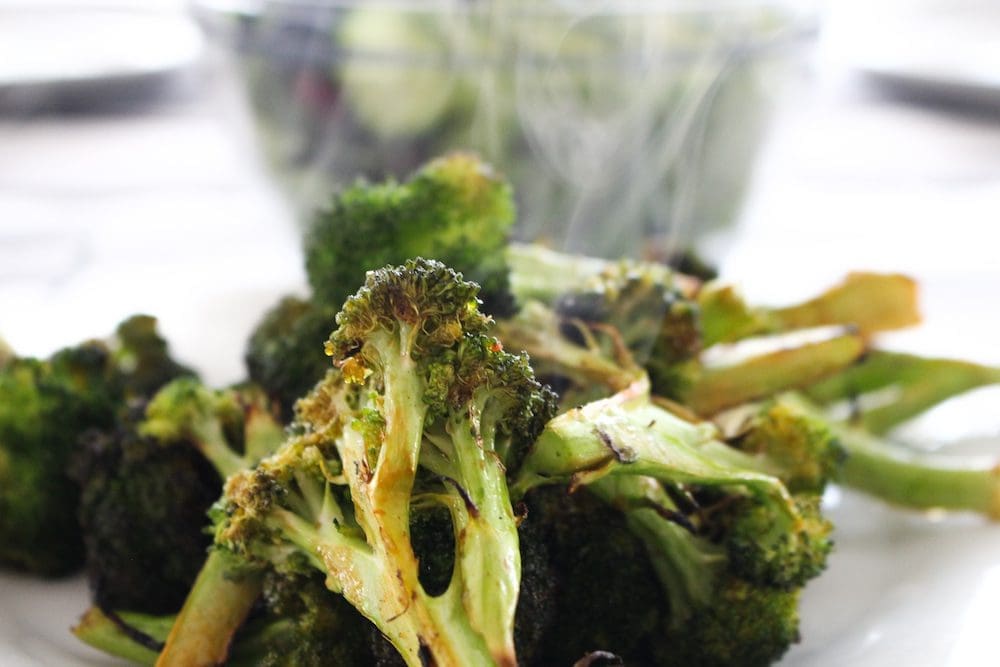 If I had to pick one way to eat vegetables for the rest of my life, it would be grilled.  I don't know why, but the slight char of a perfectly grilled vegetable is just so damn delicious.  So, when the team at Kitchen Door Catering sent over this grilled broccoli with chili sauce recipe as the side for the Thai style grilled chicken I was all in.
The simple 5 ingredient marinade turned this simple side into a crowd-pleasing hit.  And, as I'm sure you've noticed by now, anytime I can prep a recipe in advance and then throw it together quickly is a win for me.  I feel like even the pickiest eater would give broccoli a try if it were served up this way!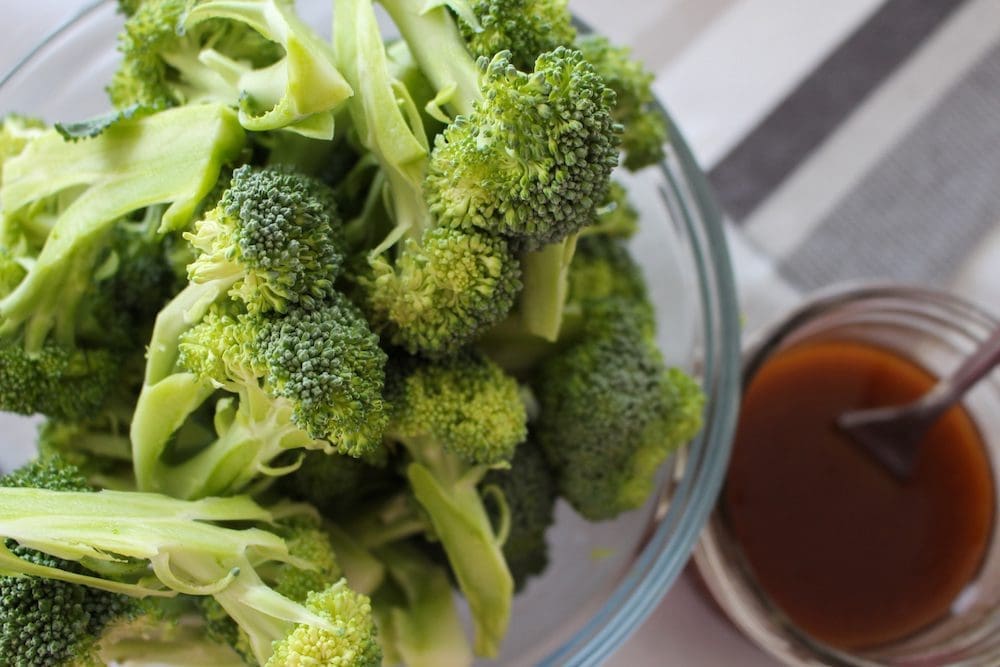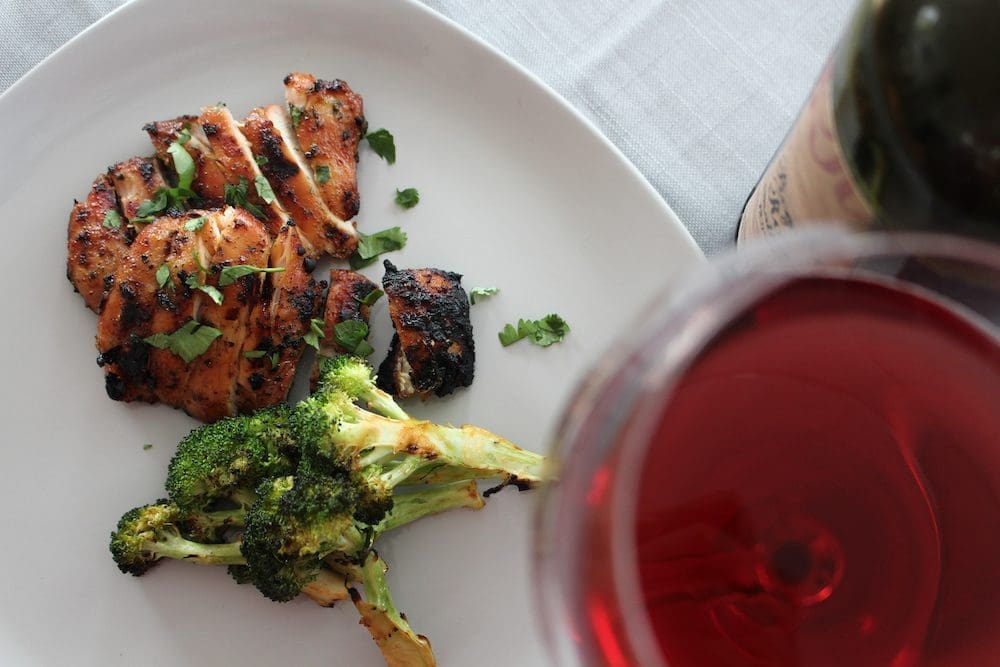 I'm also really looking forward to trying this technique with cauliflower and perhaps something like baby bok choy which I think would also be amazing.
Grilled Broccoli with Chili Sauce
Grilled Broccoli with Chili Sauce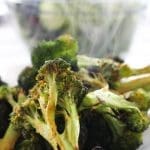 This simple 5-ingredient marinade transforms a plain-jane side into a crowd pleasing show stopper.
1 head Broccoli
2 Tbsp Soy Sauce
2 Tbsp Sambal Chili Sauce ((or another favorite hot sauce))
1 Tbsp Lemon Juice
1 tsp Brown Sugar
2 Tbsp Canola Oil
Cut the broccoli into long spears, not trimming off the base of the stem

Pour marinade over the broccoli and let sit for 5 minutes

Grill broccoli on high heat for 2-3 minutes per side, or until the broccoli is charred around the edges but still has a slight crunch to the stem.
Are you planning to try this recipe?  Have you already?  Leave us a comment and let us know! Better yet, tag us on social @dashboardliving
*This series is sponsored by Warmth by Design and Barbecue Heaven.  We love partnering with local brands and sharing the awesomeness with you.  The recipe was provided by the awesome team at Kitchen Door Catering but as always the grilling, the opinions, and the eating were all us.