THE THRILL OF THE GRILL: EPISODE 2
Chicken thighs are one of our all-time favorite cuts of poultry (and meat in general).  They're SO easy to work with, super versatile and delicious.  This Thai style grilled chicken recipe (as with all of the recipes in this series) was a first for us and we had a crew of people here to test it out.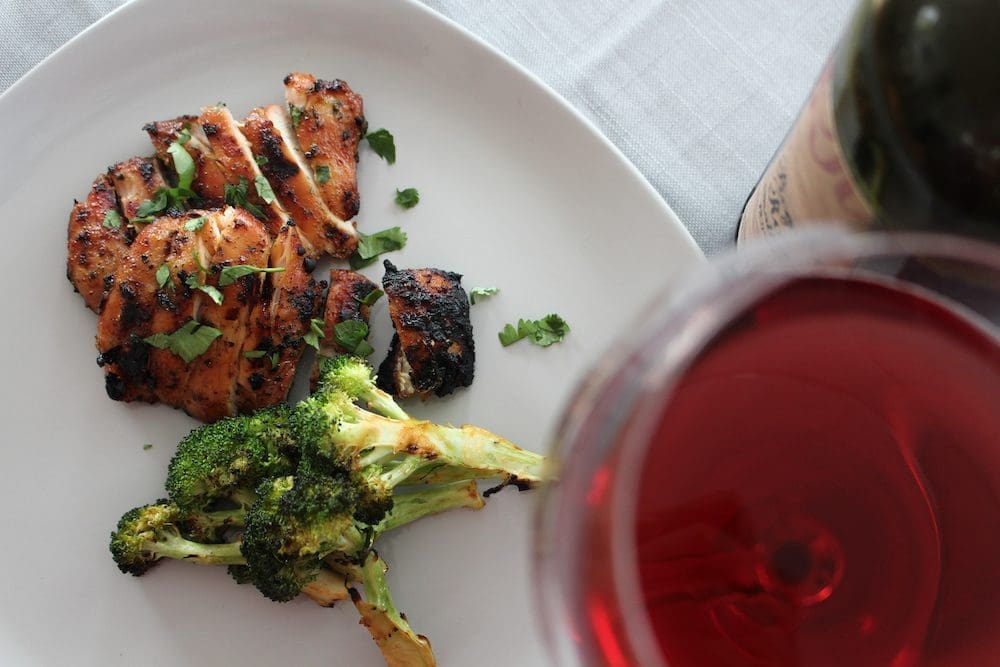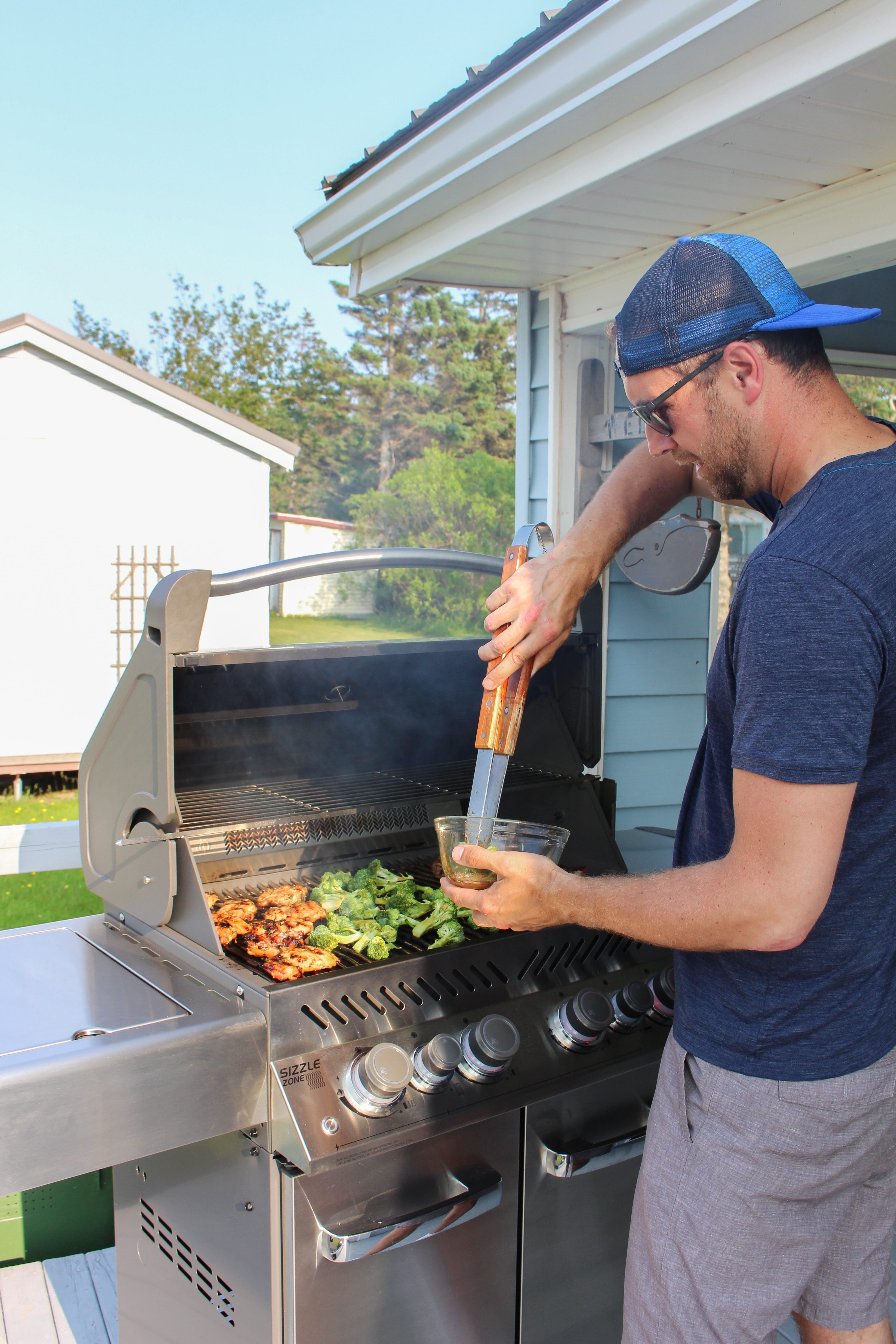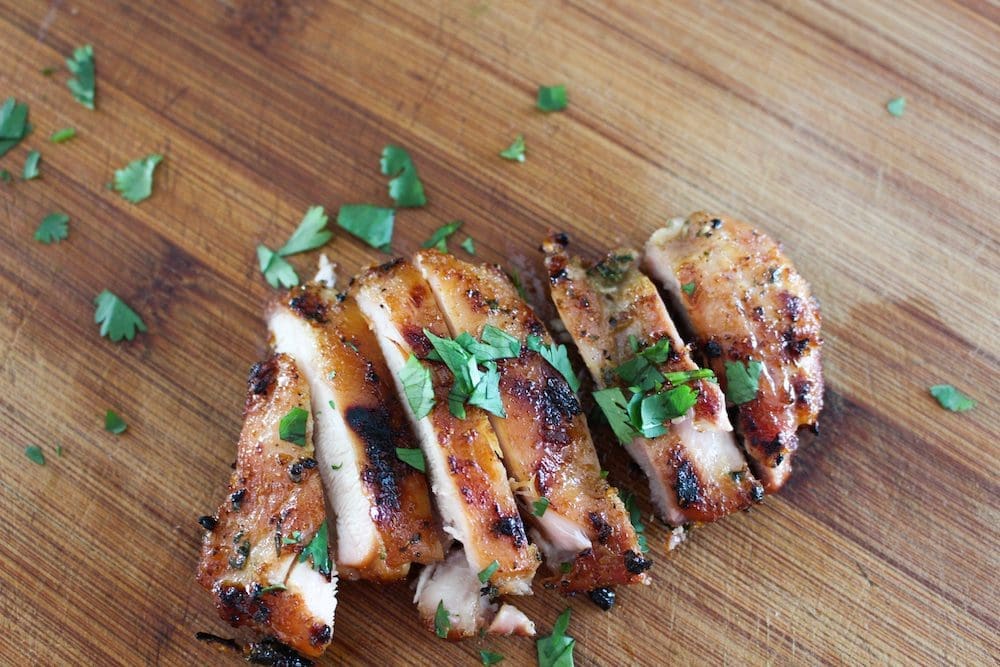 We served this with a fresh green salad and, of course, the grilled broccoli pictured here.  It was a perfect match.  One thing to remember is that if you're using skin-on chicken thighs (we didn't, but you totally could) to make sure you're grilling on medium heat because the skin has a tendency to burn quickly.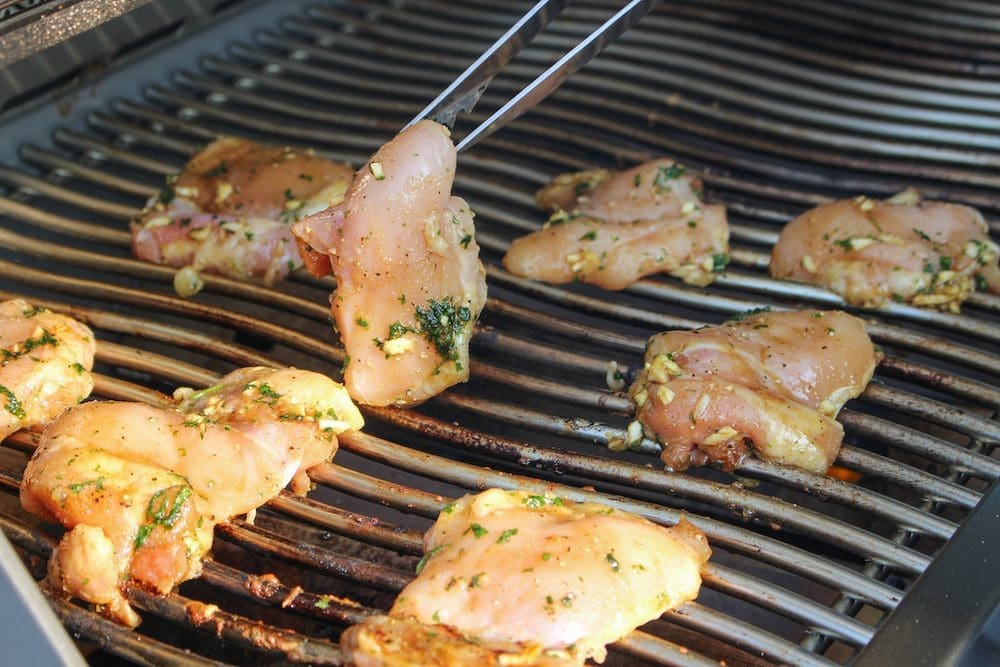 Another thing we loved about this recipe was that you can make the marinades both ahead of time and have it ready to go.  When your company arrives, you just fire up the grill and in less than 10 minutes you have an amazing meal.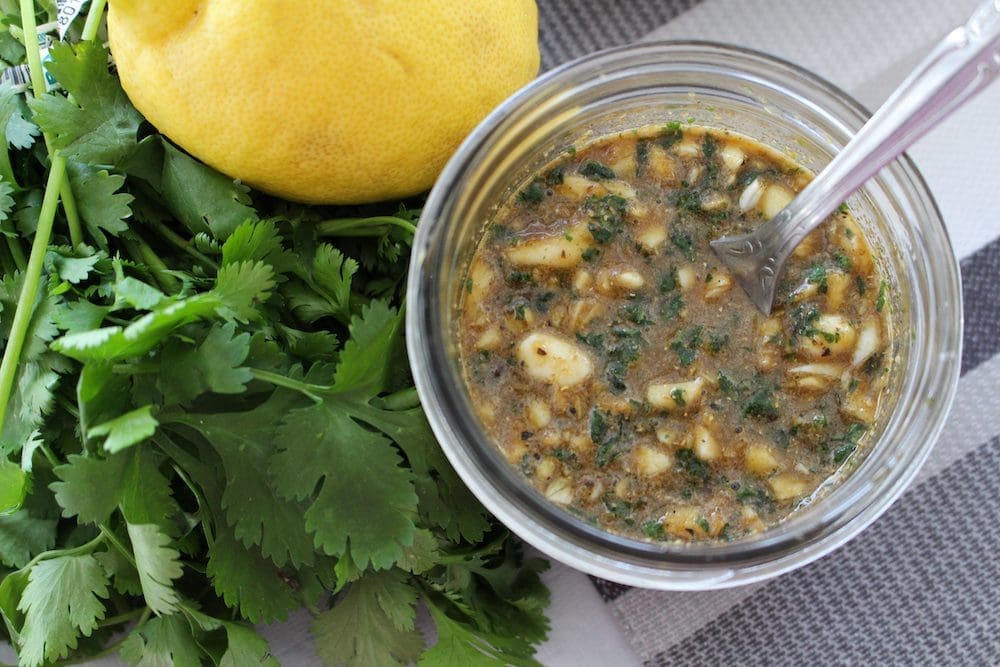 The verdict?  AH-MA-ZING.  Everyone loved this recipe AND the grilled broccoli side that accompanied it.  So, without further ado…
Thai Style Grilled Chicken (Gai Yang)
Thai Style Grilled Chicken (Gai Yang)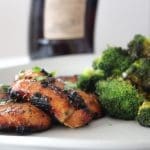 This dish was a huge hit with our guests and super easy to make. We prepared the marinades both ahead of time and then when it was time to grill, we just fired up the BBQ and minutes later had a deliscious meal.
6 cloves Garlic
12 sprigs Cilantro
3 Tbsp Brown Sugar
2 tsp Pepper
1 tsp Coriander (Ground)
2 Tbsp Fish Sauce
2 tsp Soy Sauce ((or Tamari))
2 segments Lemon Grass ((or lemon rind))
8 Chicken Thighs
Combine garlic, cilantro, sugar, pepper, coriander, fish sauce and soy sauce in a food processor and blitz until a thick paste is formed

Marinate chicken in this paste for at least 2 hours.

BBQ on medium heat to an internal temperature of 165F.

Let rest for 5 minutes
Drink Pairing
We paired this chicken dish with Bent Ridge's Piegato Rose.  It's crisp, dry and fruity but has enough boldness to pair perfectly with a slightly spicy dish.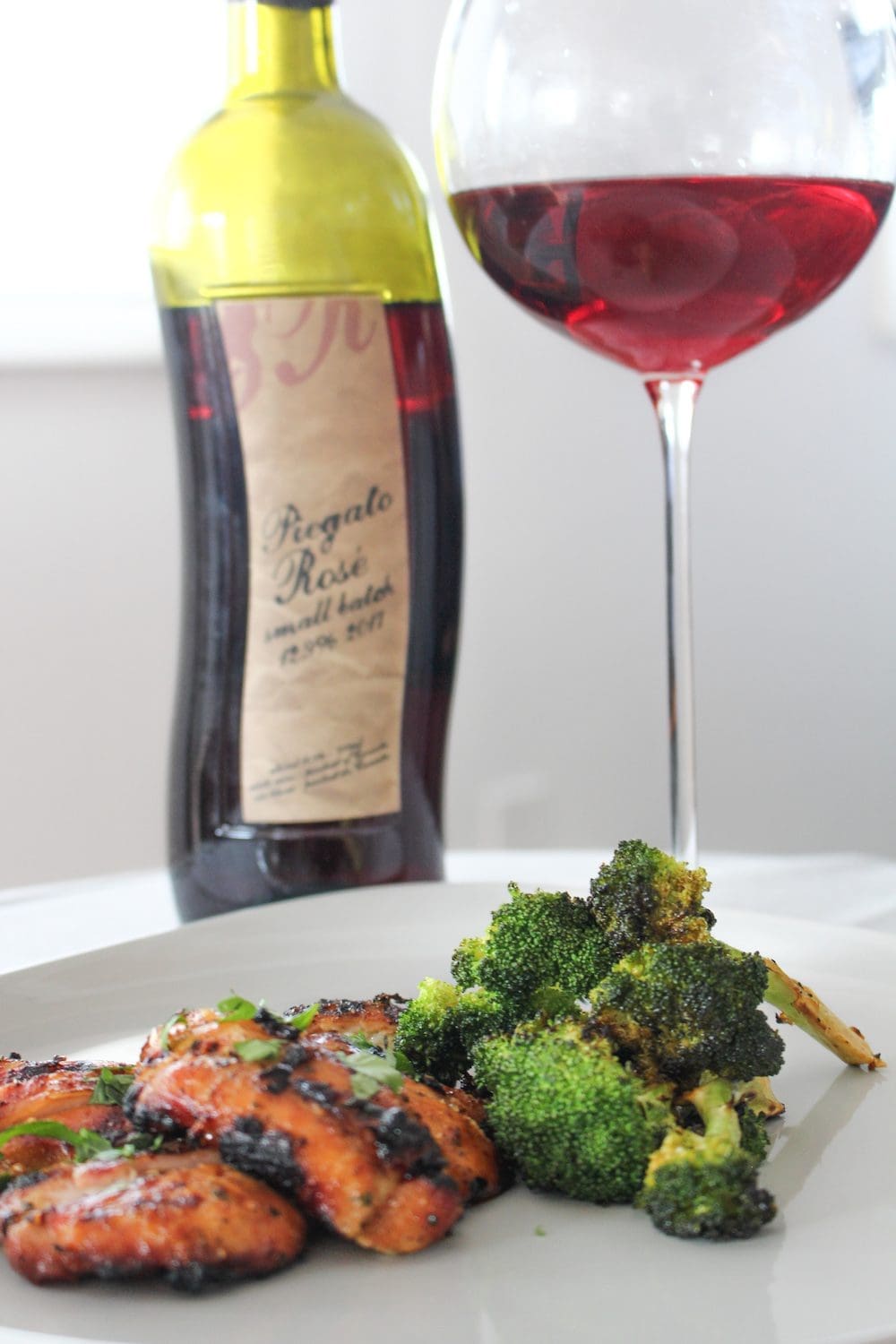 *This series is sponsored by Warmth by Design and Barbecue Heaven.  We love partnering with local brands and sharing the awesomeness with you.  The recipe was provided by the Kitchen Door Catering team.