"Life at Mother nature's pace"
This was our second stay at Irwin Lake Chalets and we knew back in the fall when we visited, we needed to come back in the winter.  Even the drive out through Old Barns and then down the winding, dirt Lochaven Road sets the tone for your visit.
Earlier in the week, when Nova Scotia got it's first big snowfall of 2017, we were excited (rather than disappointed) because we knew it meant for a cozy & fun couple of days at Irwin Lake!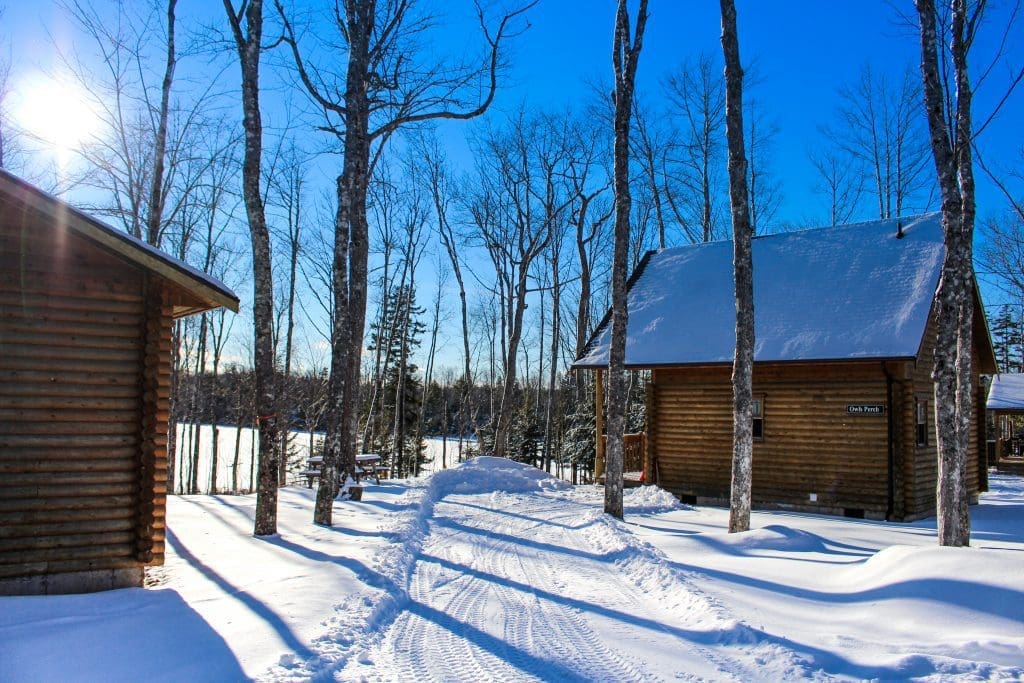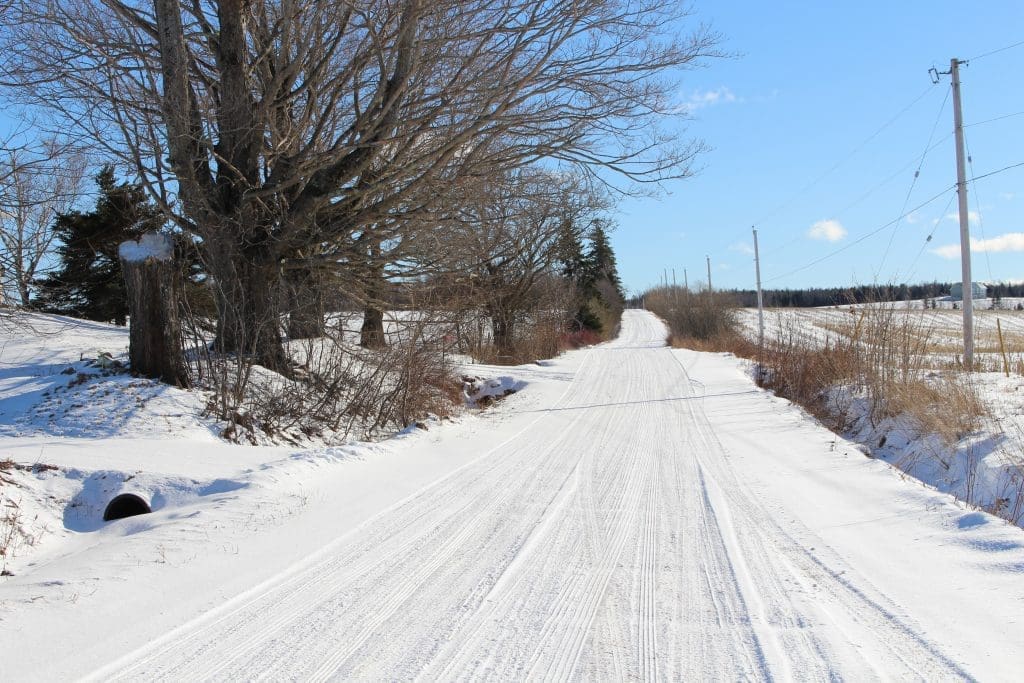 CHECKING IN: The Deer Nook
On arrival we checked in at the main office, pulled a couple of "just in case" movies from the extensive collection, were given the keys to our home for the next two days. Before heading down the path we were told, as we always are, by owner Jane to make sure we take some time to put the cameras down, relax and enjoy ourselves because her first priority (which is easy to figure out when you read the previous guests comments in the collection of journals in each chalet) is the enjoyment of guests.
Our chalet, The Deer Nook, is one of six and comes complete with a wood burning stove, jacuzzi for two and king size bed.  Something we noticed immediately was the never ending supply of wood, kindling & paper just outside our door which is just one of the many special touches Irwin Lake Chalets provides to it's guests.
You might be wondering why we are highlighting wood as a feature but if you've ever stayed in a chalet where wood is in short supply, wet and unusable or for purchase only you'll be able to appreciate our delight!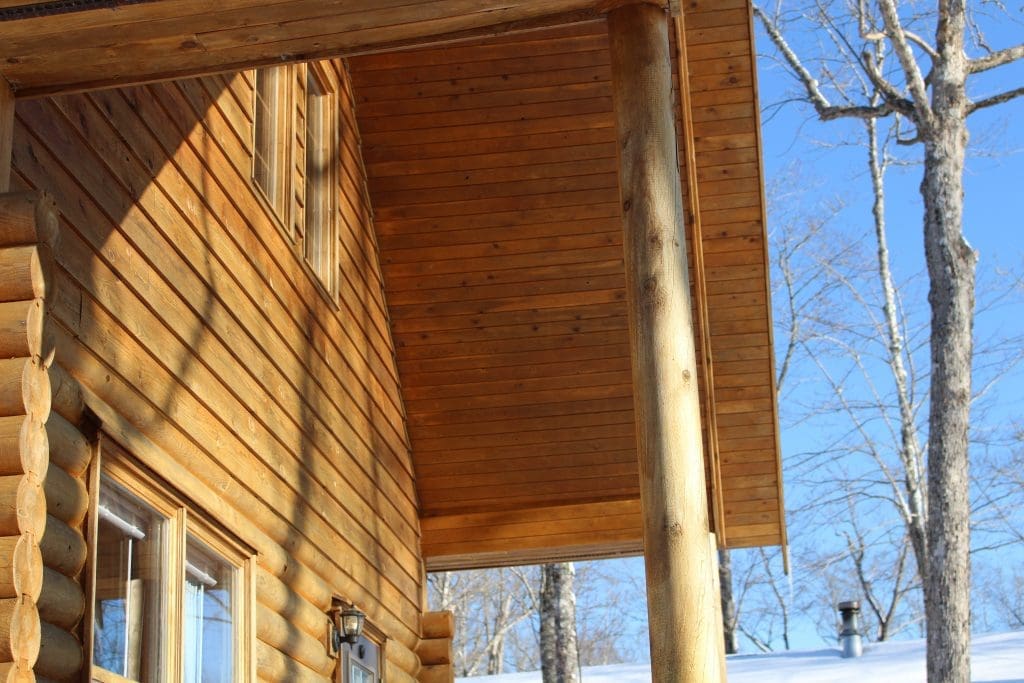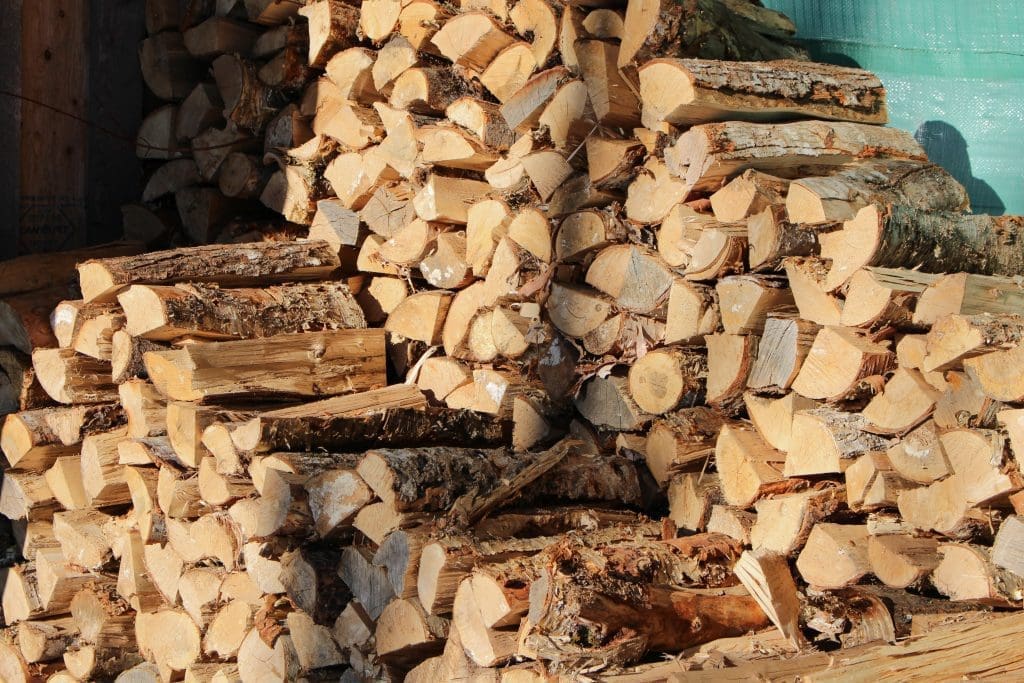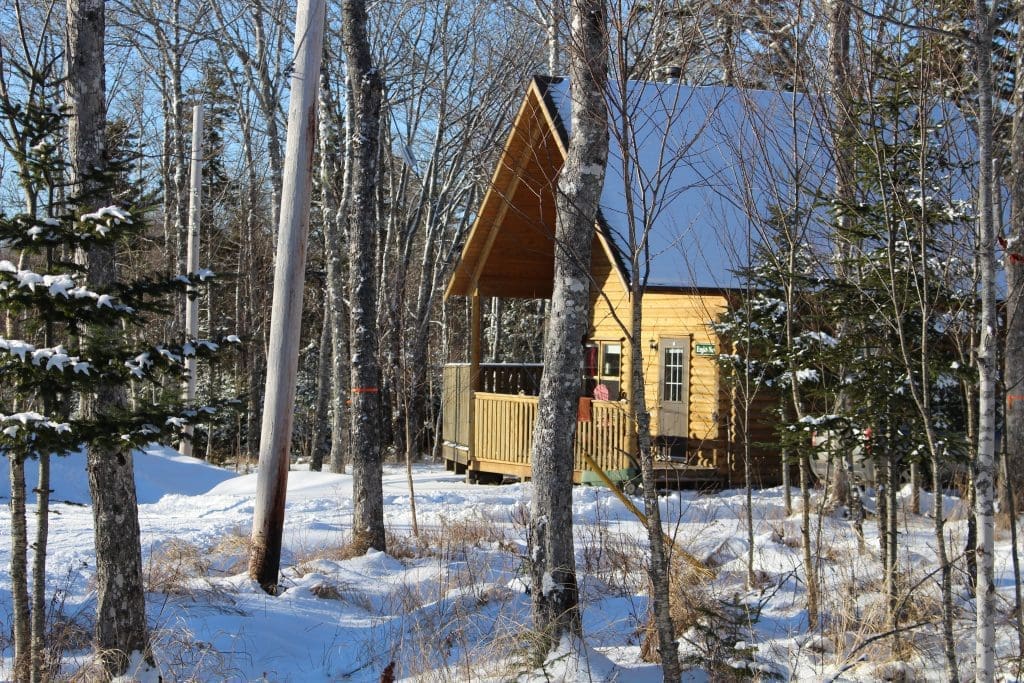 THINGS TO DO: Ski-Up Chalets in Nova Scotia
Irwin Lake Chalets pride themselves on promoting and "unplugged" vacation.  It's all about taking a break from the digital world and reconnecting with nature and each other and while they do offer TV's equipped with DVD players, we think that's for "just in case" times only when you've exhausted all other options…and the options are endless.
The lake itself was frozen solid and covered in snow, less one square patch that had been cleared for skating.  We started on the lake for a flat ski and to marvel at the snow squalls blowing across the ice at our feet before we hit the trails for a more vigorous and fun ski through the woods, only turning back as the sun was setting and vowing to return and explore the many available trails.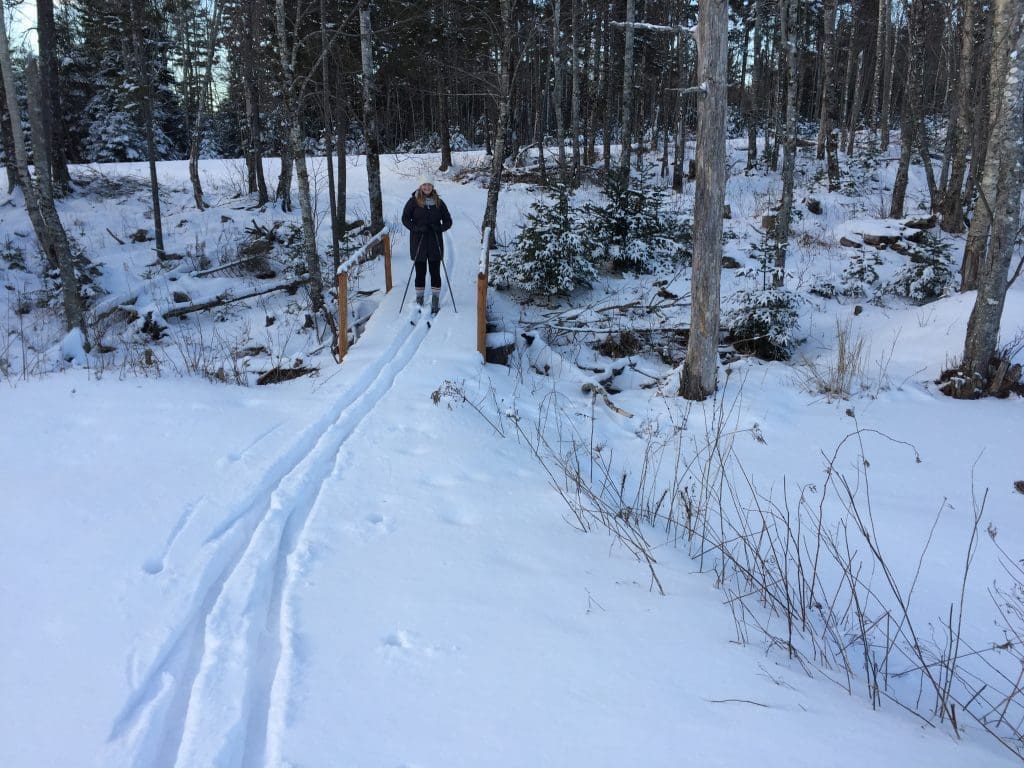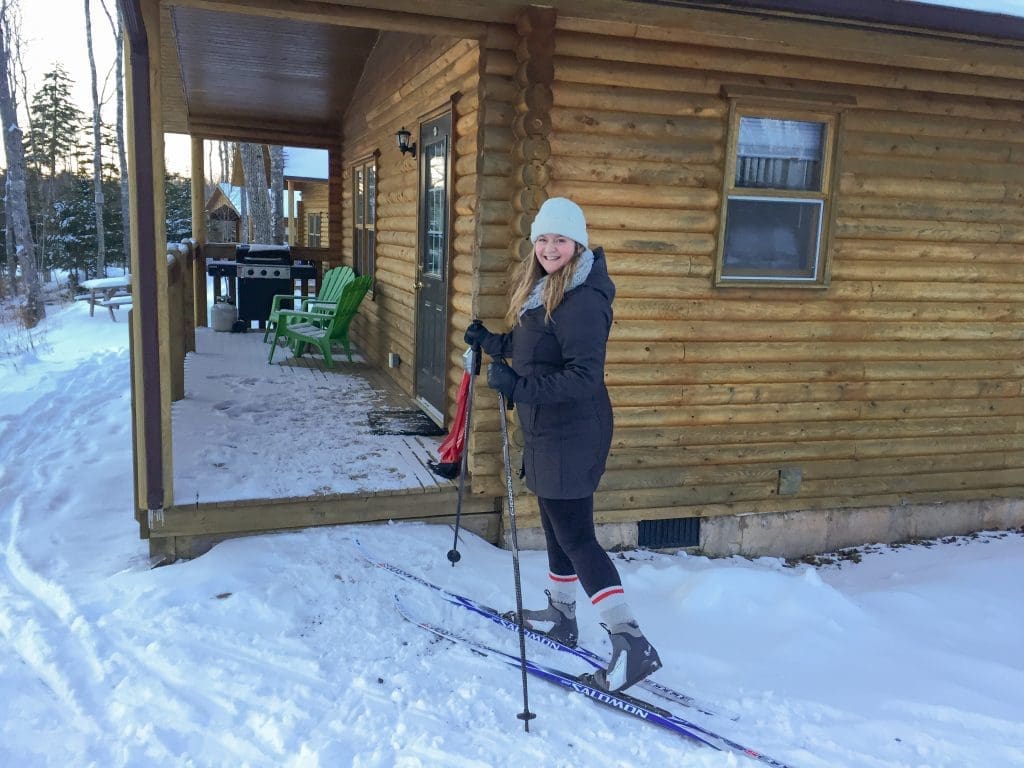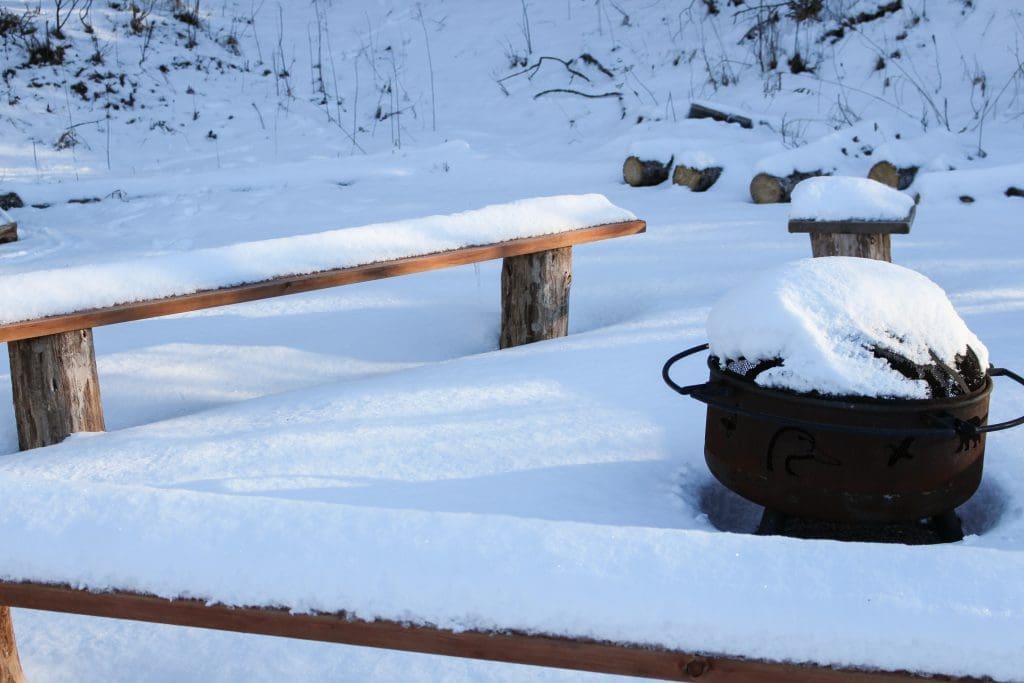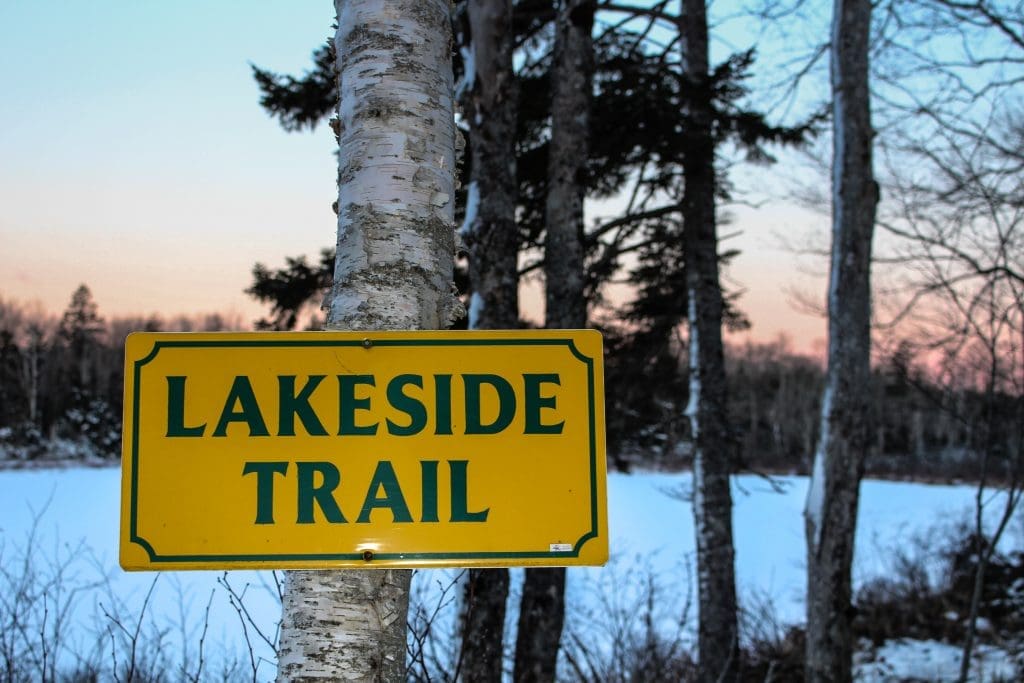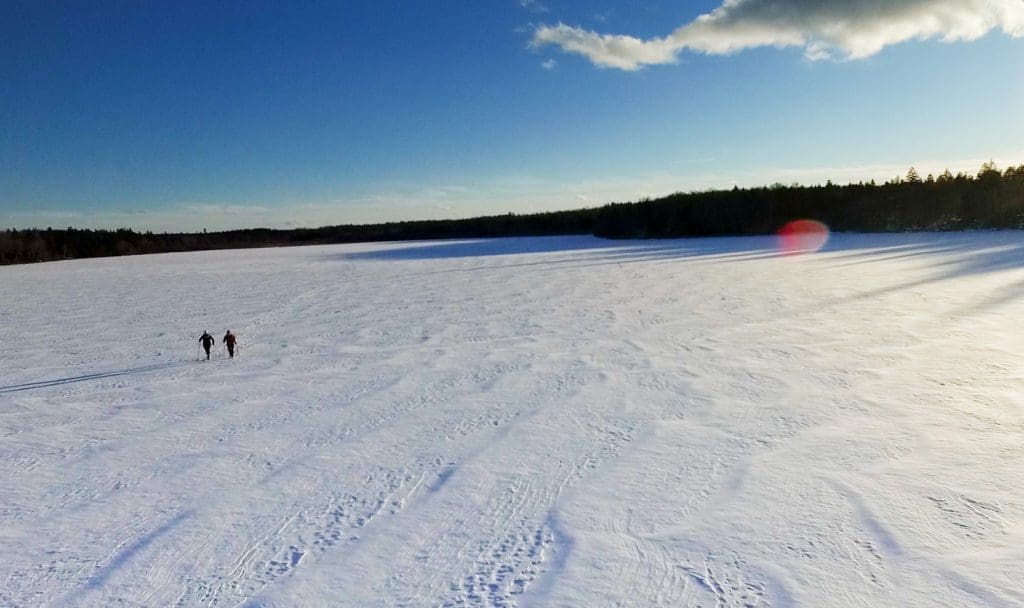 The Real Appeal: Mother Nature at her best
The property also boasts an outdoor fire pit, private balconies and BBQ's on each chalet and close proximity to downtown Truro for those who prefer to venture out for meals but most impressive, during both of our visits to Irwin Lake over the last few months – the sunsets & sunrises!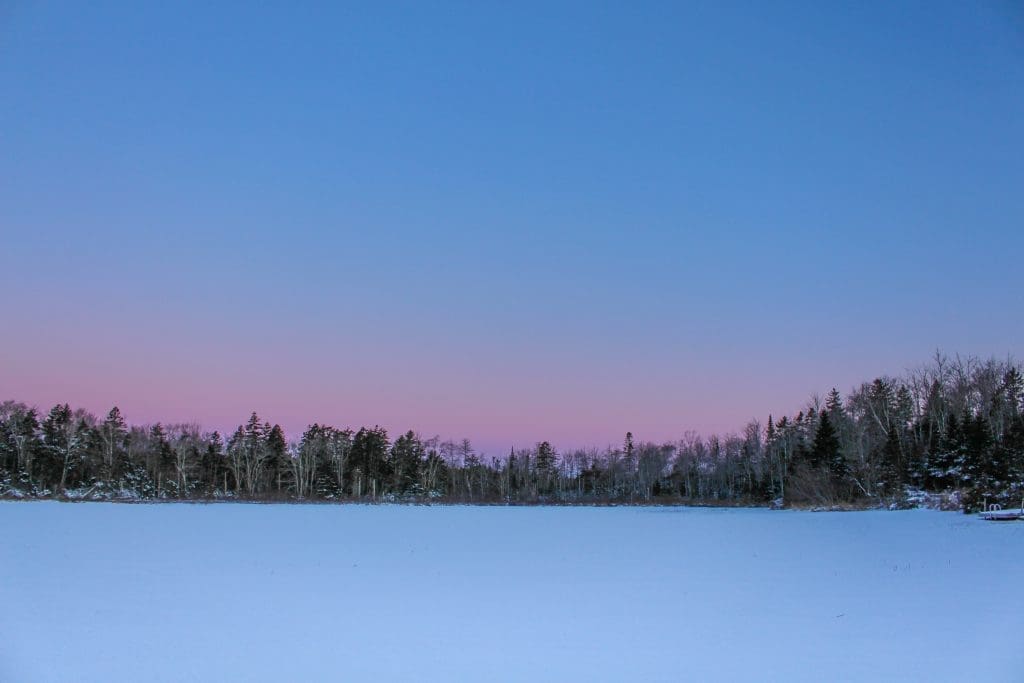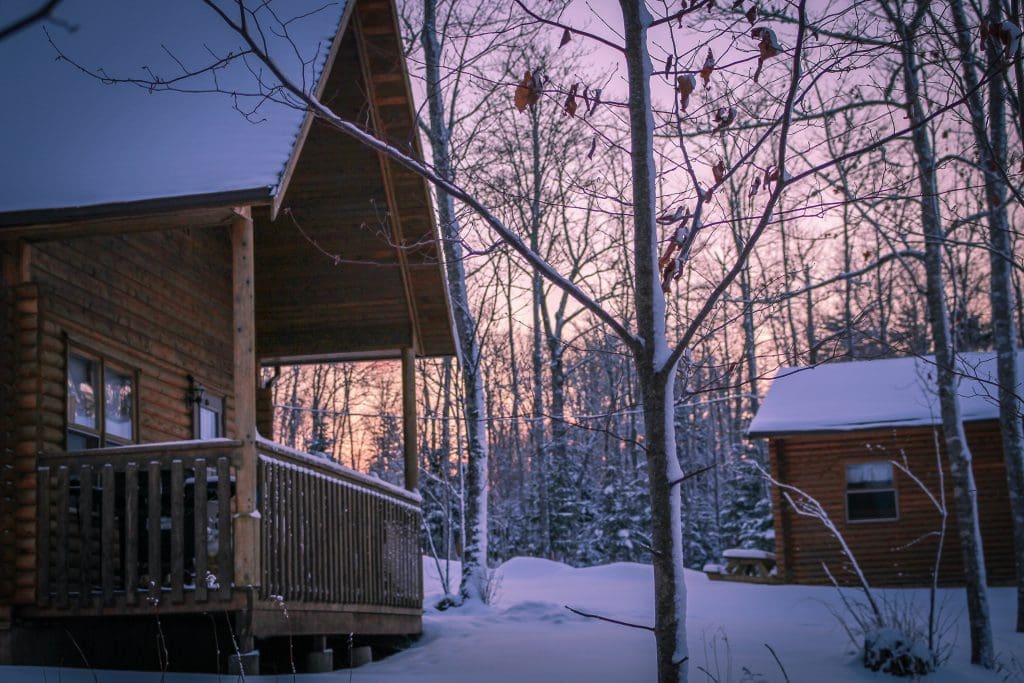 Visit the Irwin Lake Chalet website to learn all about what each chalet has to offer (fun fact: some have outdoor hot tubs!) and start planning your winter getaway!   As always, we did a video blog all about our time there:
Dashboard Living was invited as a guest of Irwin Lake Chalets but, as always, all opinions remain our own.  We share these experiences only because we had a wonderful time and think you will too!