We have a serious soft spot for Irish Pubs.  In fact, we often daydream about owning our very own one day (no, it's not in the plans…just a "wouldn't it be fun if…").  Finbar's Irish Pub in Dartmouth isn't just a random pub for us.  It actually holds a particularly special place in our hearts because it was sitting at the bar, sipping a scotch at this very location when Dashboard Living as an idea was born!  Obviously, we were thrilled when we had the opportunity to feature them in this series so without further delay, here's everything you need to know about brunch at Finbar's Irish Pub.
The atmosphere at Finbar's is warm, authentic and oh-so-welcoming.  Friendly staff are great (and expected, especially in an Irish Pub) but what stood out to us was twofold.  First, they have regulars – lot's of them.  Nothing speaks to a restaurant's appeal more than locals who return again and again.
And second, as the regulars rolled through the doors it was as if they were being greeted by friends, not staff.  There was a really personal touch that you can only get in a place that "feels like home" to it's patrons.  It felt like the old sitcom, Cheers – "where everybody knows your name" so it was no surprise to me when I overhead owner, Michael Casey, answer Brent's question of "what's your goal here at Finbar's" with:
"I just want this to be the best part of someone's day when they come here and share a meal with us"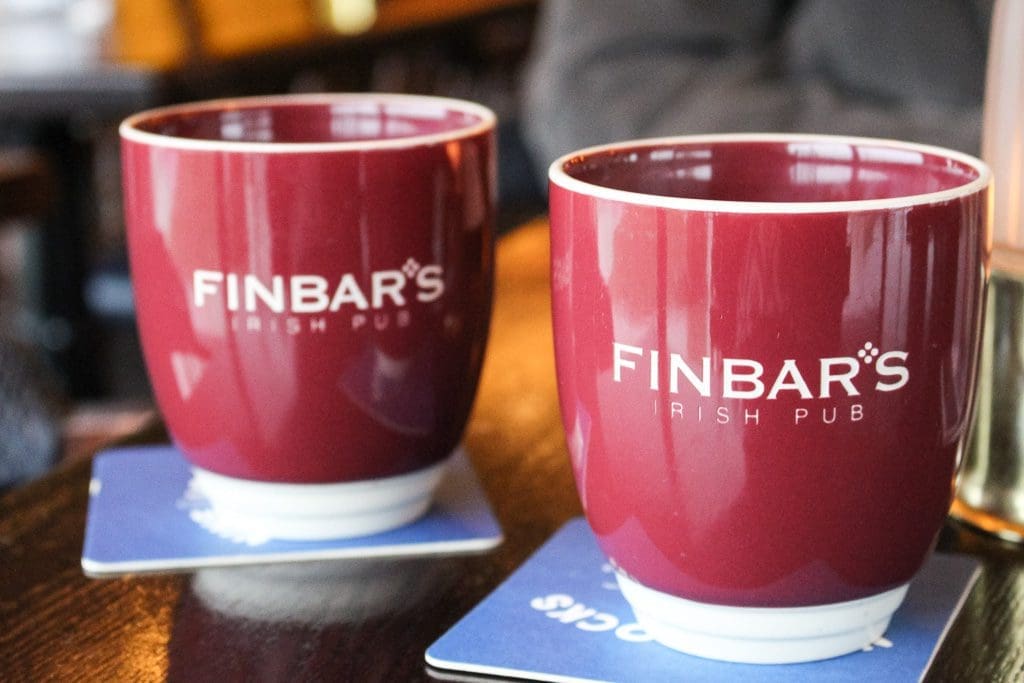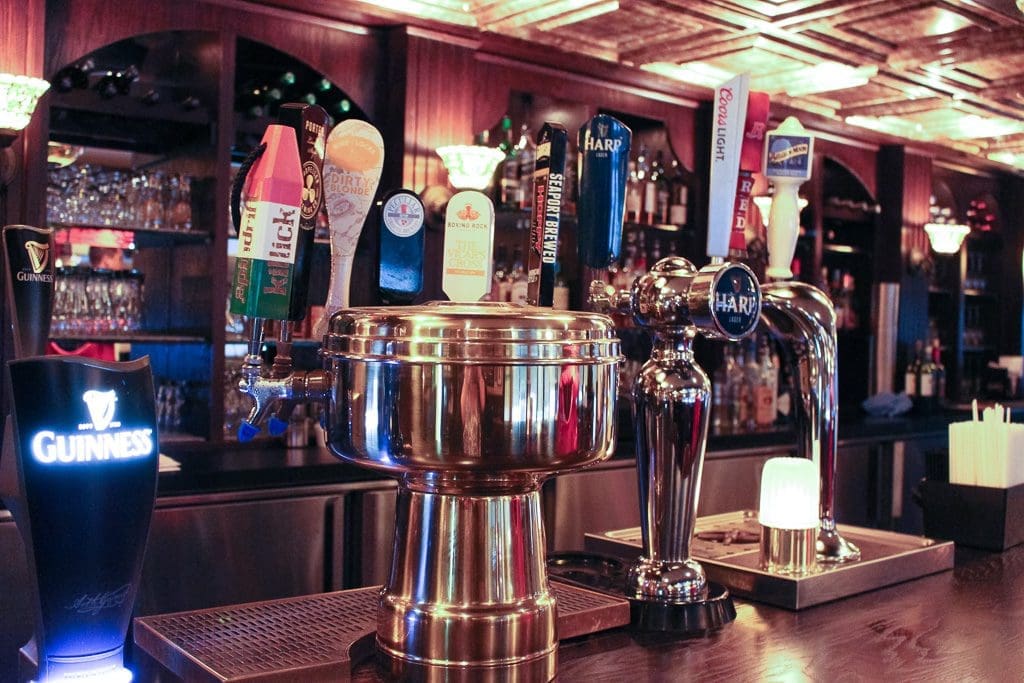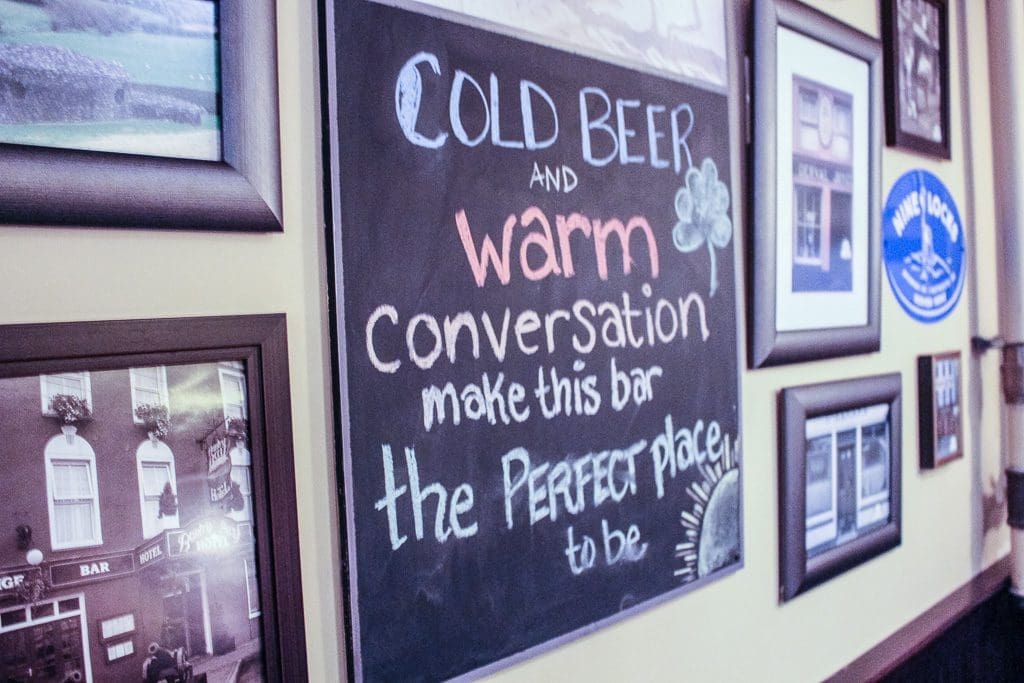 OK let's talk about the food.  I'll be honest and tell you that nearly every restaurant we've been to claims to have the best eggs Benedict so when we saw yet another version of a benny heading for the table we were skeptical but we were blown away by this one!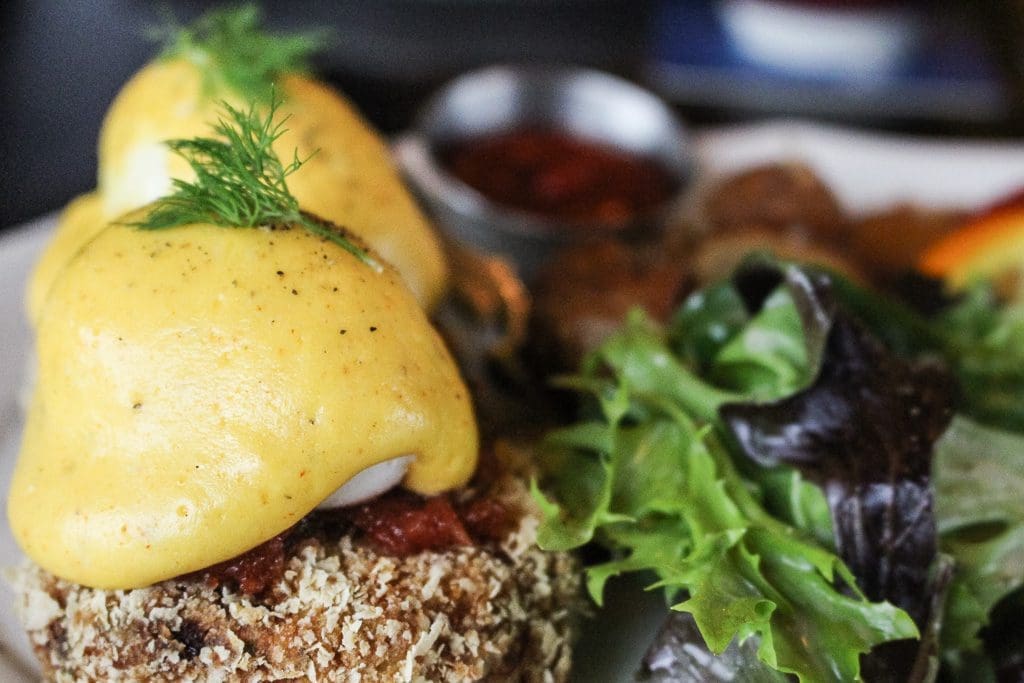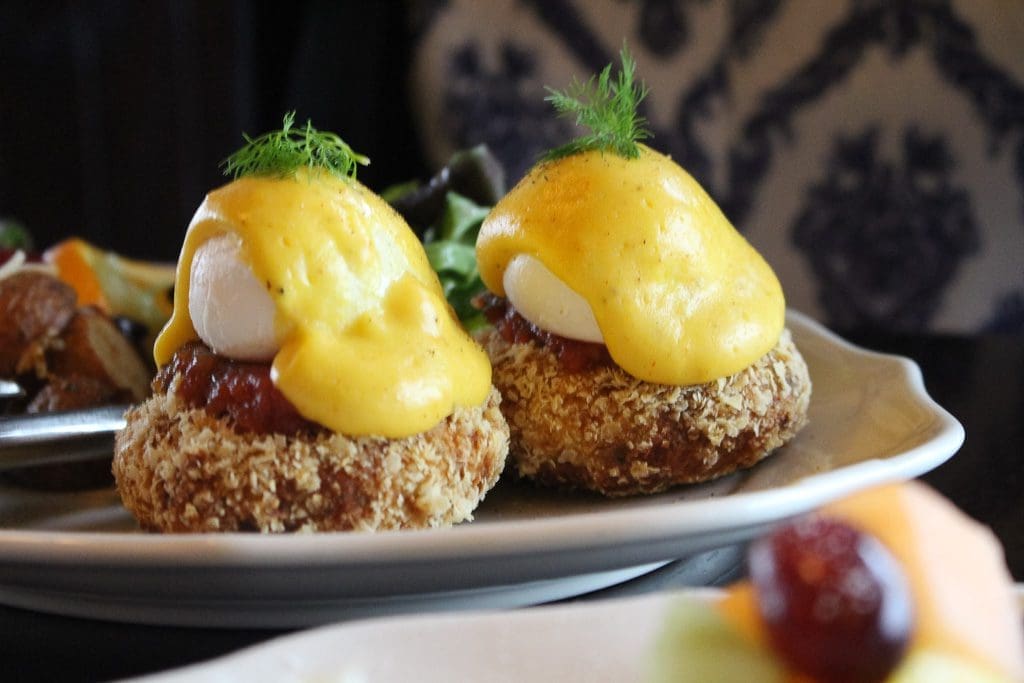 Must Try: The Islander
This version of a benny is served on a potato crusted haddock and salmon fish cake and topped with caper jam.  After having eaten this dish at nearly every restaurant I've tried, I can honestly say that I've never had eggs benny paired with anything sweet before and the caper jam was an amazing addition.  I loved it!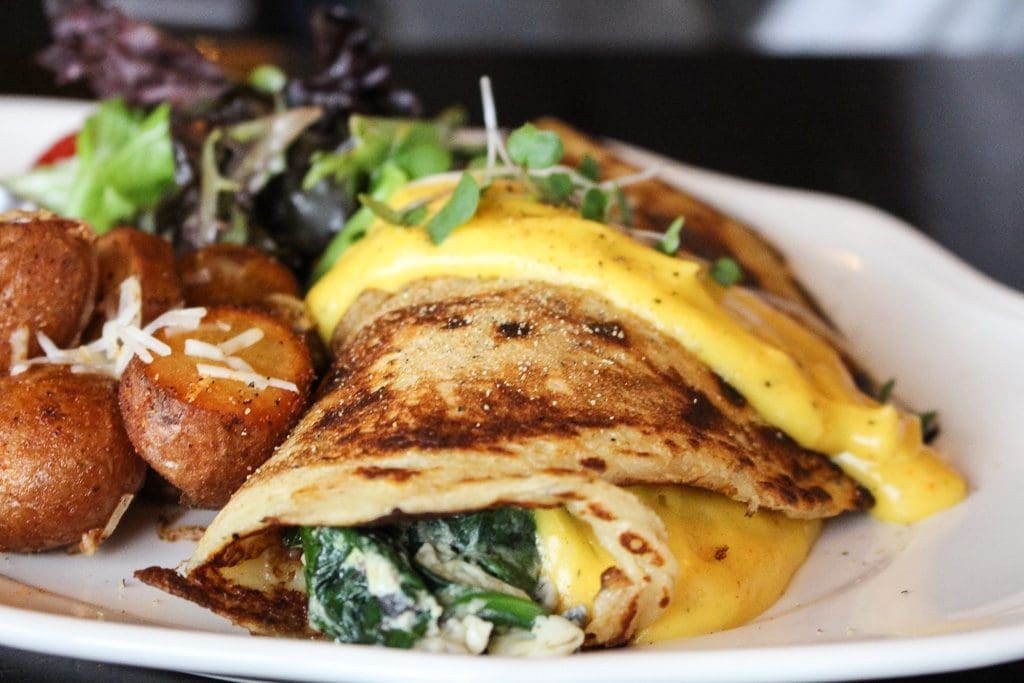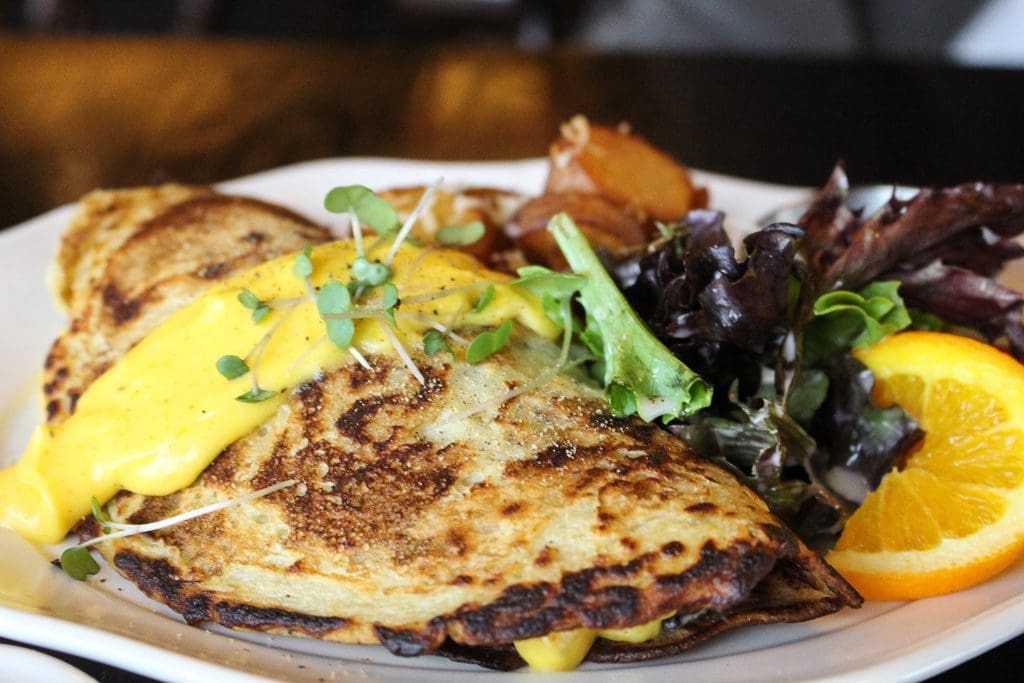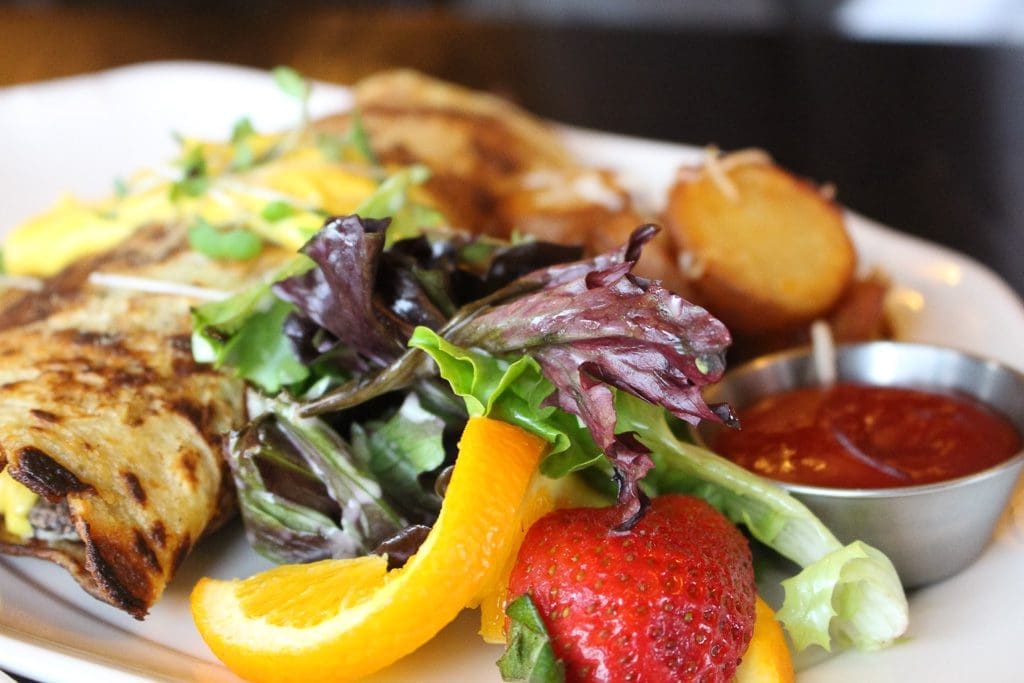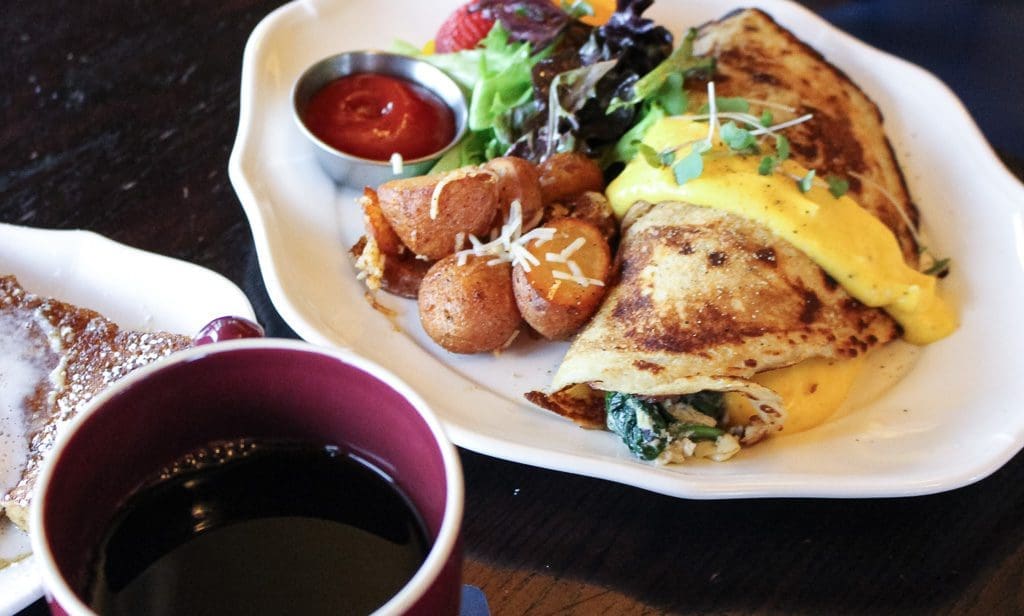 Must Try: Herbivore Breakfast Boxty
A boxty is a traditional Irish potato pancake and this one was stuffed with two eggs, spinach, Portobello mushroom and house-made Hollandaise.  This was actually my first boxty and I really enjoyed it as well!
Must Try: Soda Bread French Toast
This was a thick slice of soda bread with a hint of cinnamon and topped with whipped cream and fruit.  We found it to be a great side for the table to share! 
Must Try: The Very Best Irish Coffee
Finbar's takes their special coffee very seriously.  With house made syrups and creams, this one is a classic and you've gotta try it!
*This post was sponsored by Finbar's Irish Pub but, as you well know, all opinions, photos and full belies are our own.  A warm thanks to Michael and the whole team at Finbar's for a delicious Irish brunch*