I feel like Cole Harbour, Nova Scotia, often gets overlooked as a restaurant destination but over the last few weeks we've uncovered some brunch spots that you've got to put on your list and the British Bulldog Gastropub is no exception.  Based on the feedback we've had so far, this traditional English Pub is well known for it's great service, beer club and late day bites but not so well known for it's brunch… until now.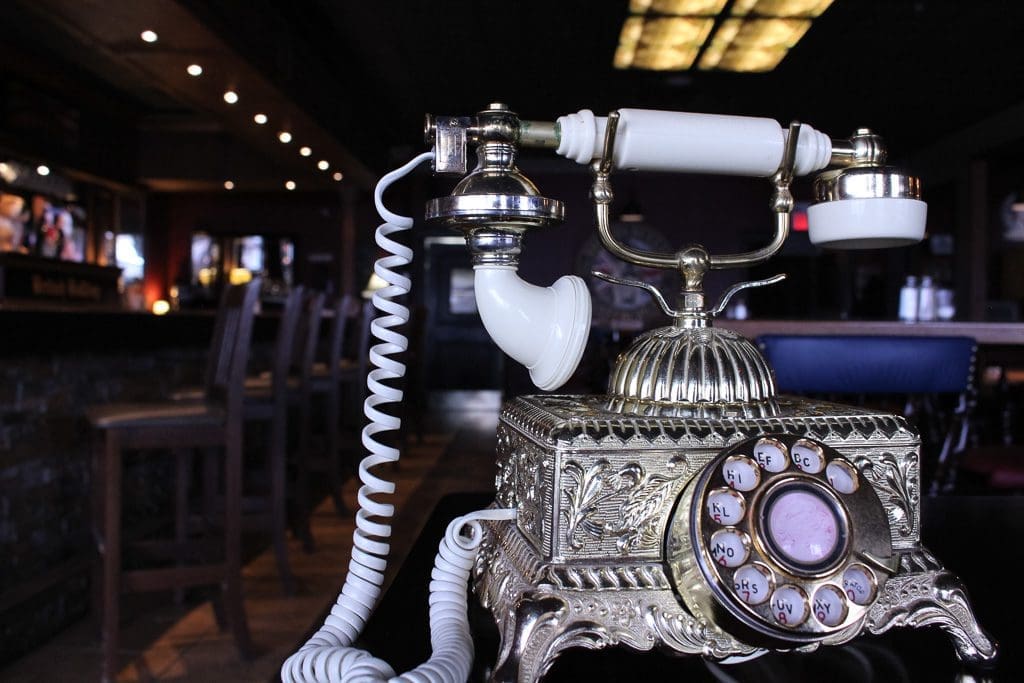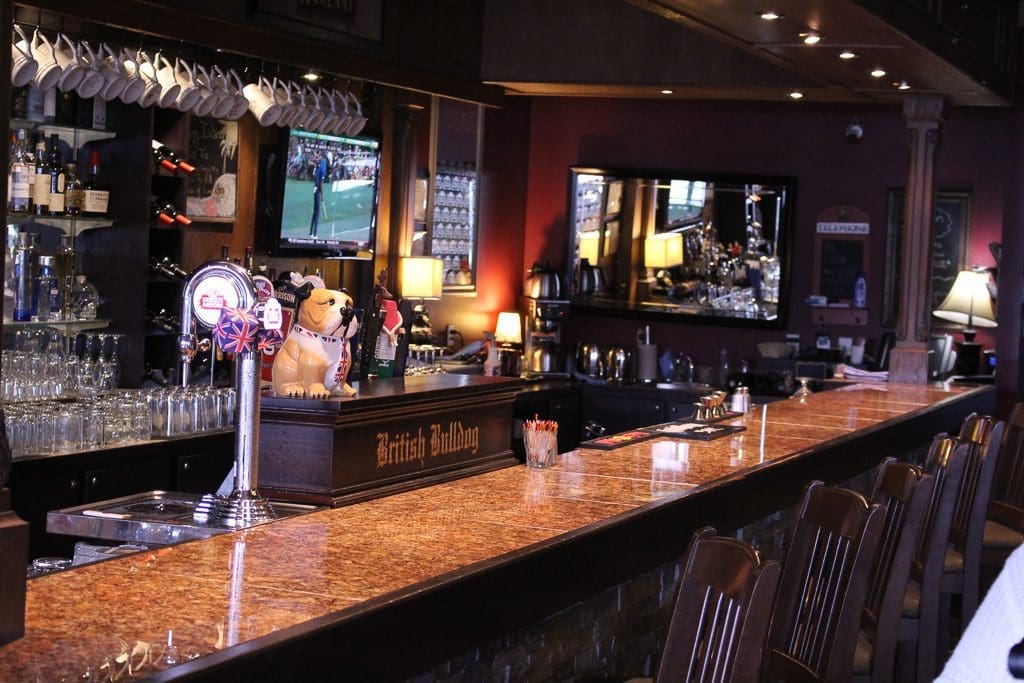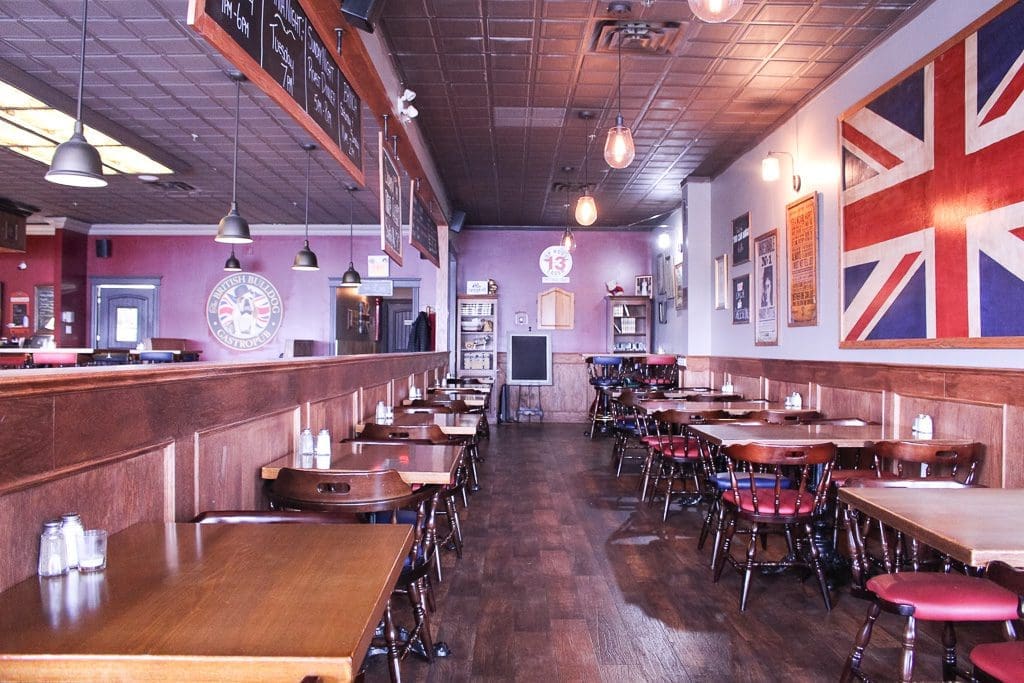 The Atmosphere
First, we really loved the traditional feel of the pub.  It was dimly lit and full of interesting little touches that really lent themselves to an immersive, British experience.  We've said many times before that aside from great food, what really makes a restaurant stand out (to us anyway) is the atmosphere.  This pub felt cozy, warm and relaxed which we really enjoyed.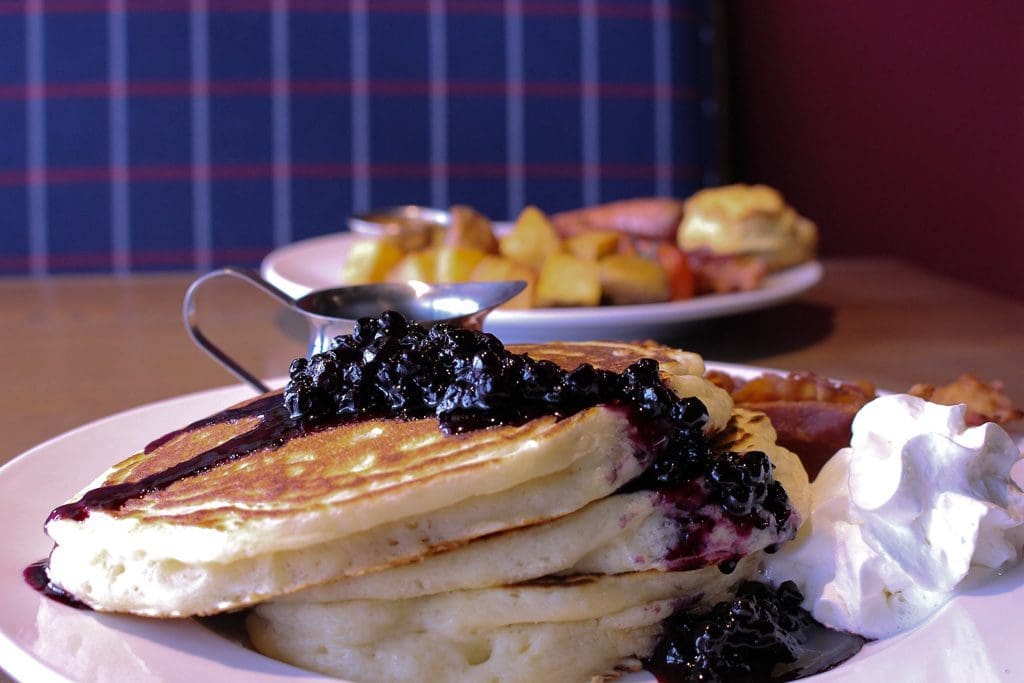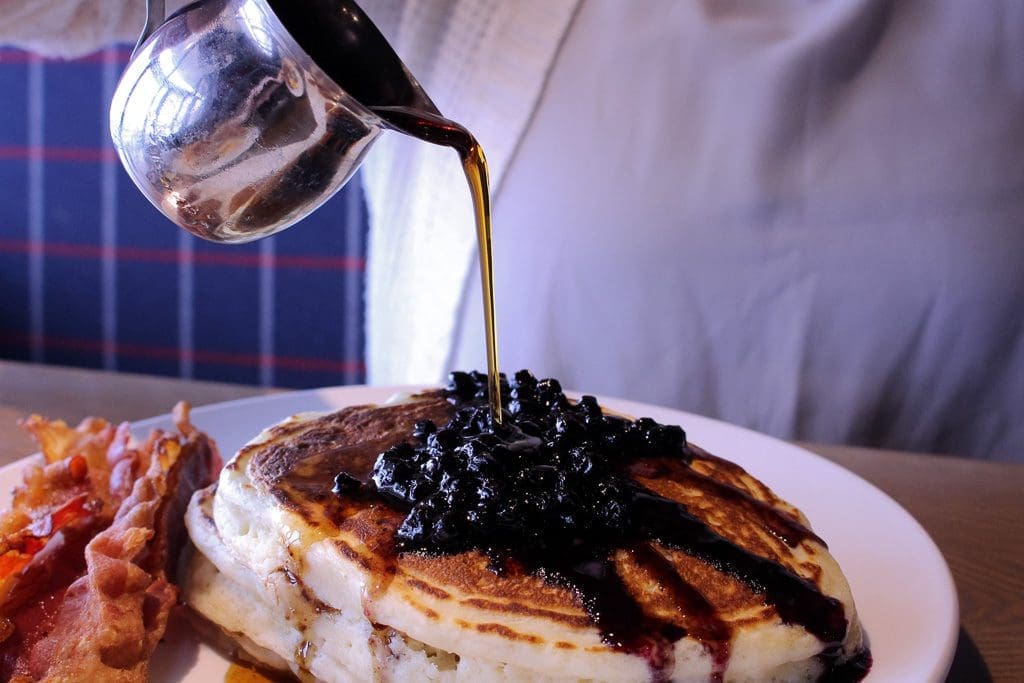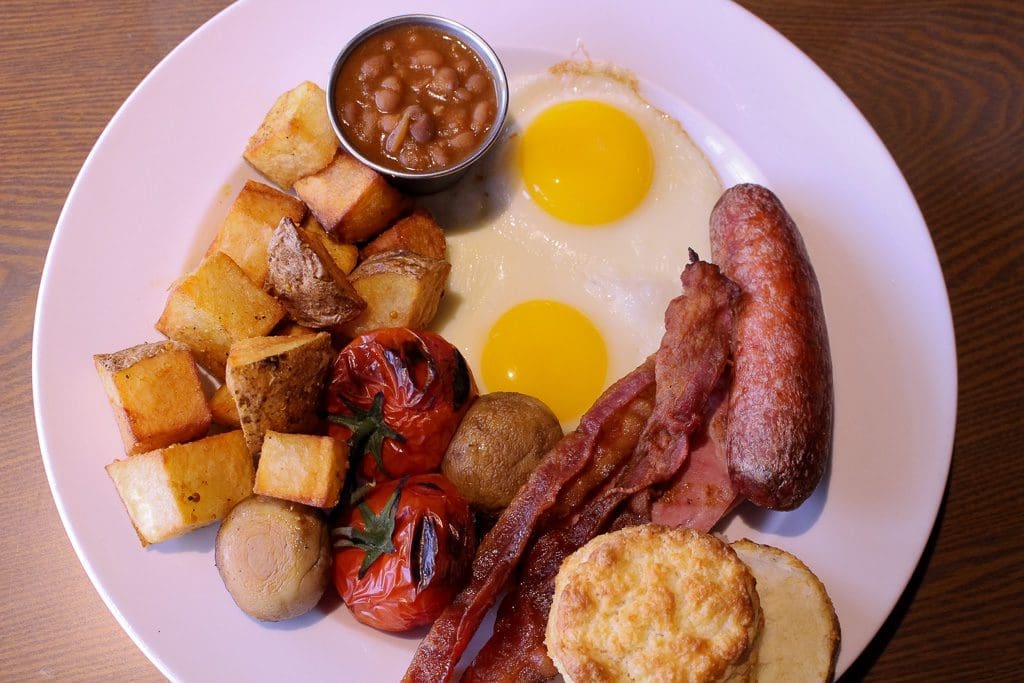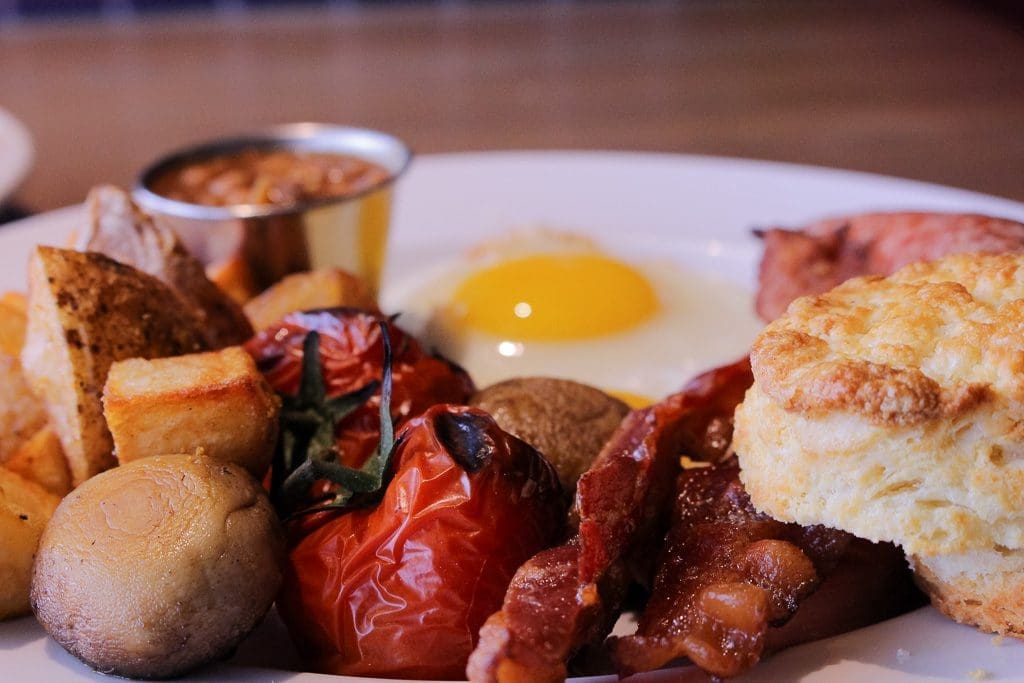 Brunch at the British Bulldog
Pancakes aren't usually something I'd pick from a menu.  I always tend to gravitate towards egg dishes but when this giant stack of buttermilk pancakes arrived at our table, topped with blueberries and whipped cream, I was all in.  They were fabulous!
Brent enjoyed the "Full English Breakfast" which consisted of Bacon, Ham & Sausage with eggs, baked beans, roasted tomatoes, home fries and a biscuit.  The best part?  The biscuit came with a side of melted butter!  Now, I'm not sure if it was deliberate or just a byproduct of the heat but there's nothing more annoying than getting a rock hard slab of butter that tears your biscuit apart so we really loved that it was softened (Hey, small wins).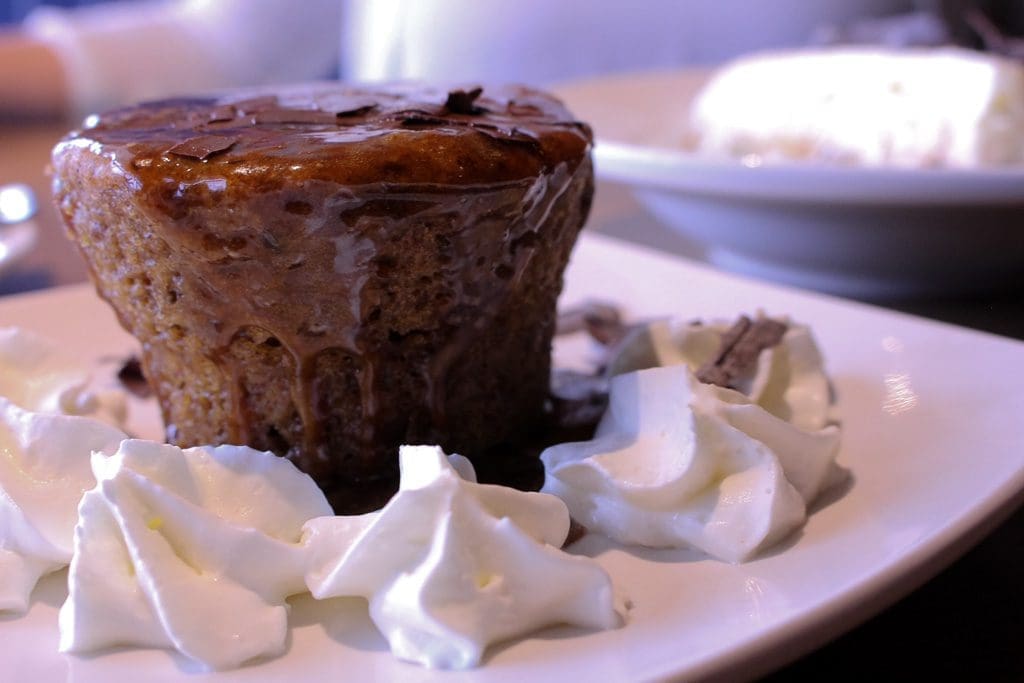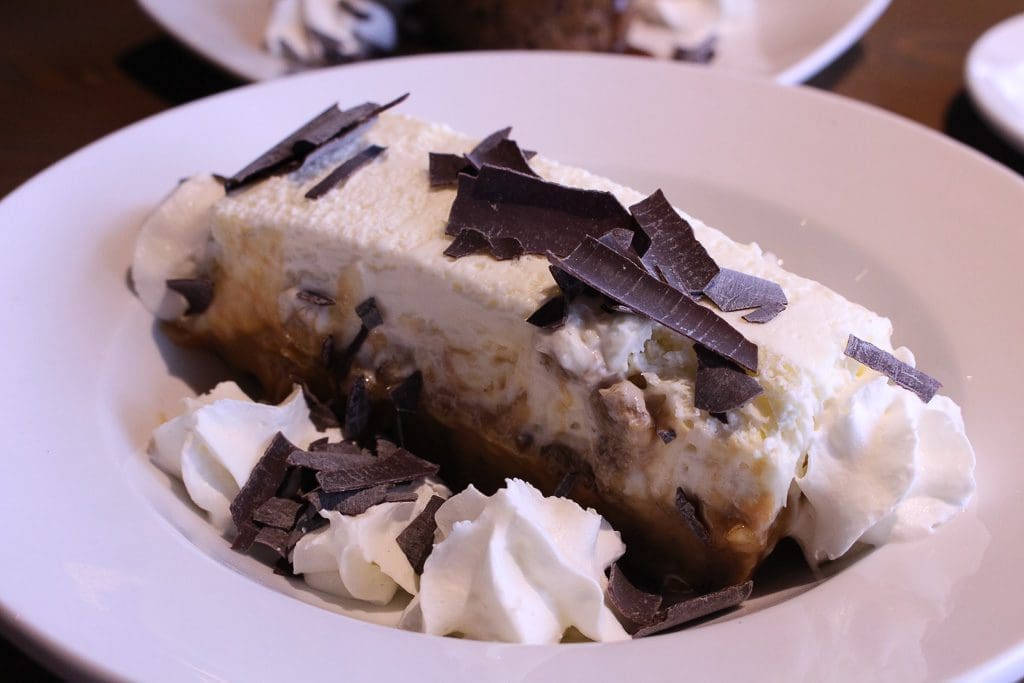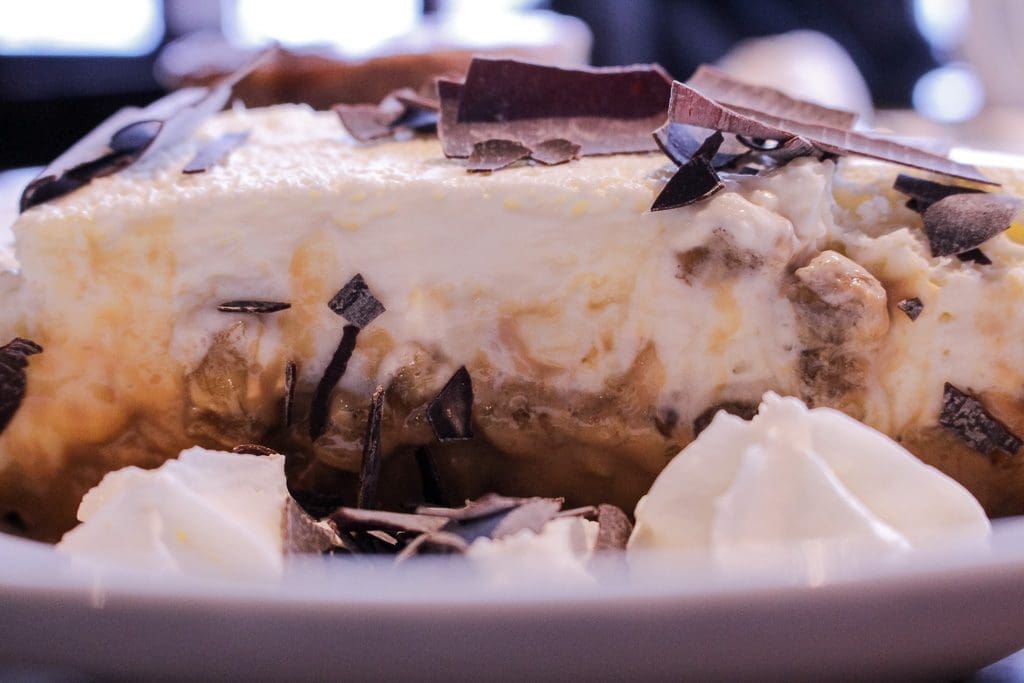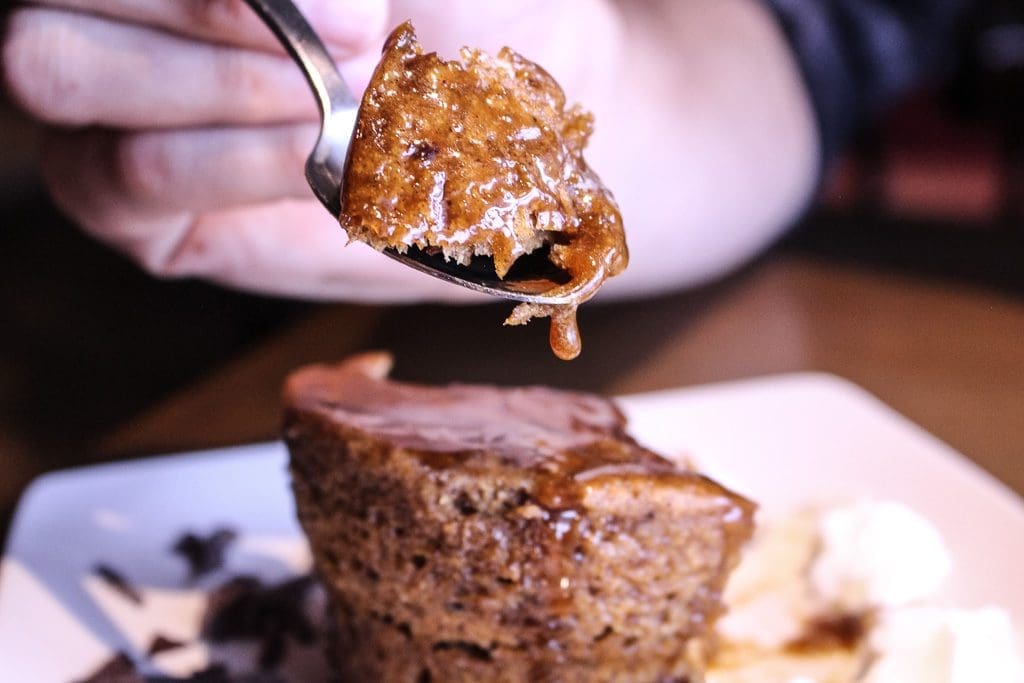 Sweet Treats
Not everyone is up for dessert at brunch but when you're served sticky toffee pudding and a layered dessert that tasted like a cross between a banana cream pie and butterscotch trifle, you just take one for the team and it.  They were both delicious and could easily be shared among a table of friends.

Final Thoughts
Another feature we thought was really interesting was that the British Bulldog offers a beer mug club.  Members get their own stein and when they pay for 16oz they get 20!  The club also comes with $200 of vouchers to use on a variety of different things at the gastropub.  We thought this was really great, and by the looks of the mugs hanging on the backbar, lots of others think so too!
*this post was sponsored by the British Bulldog Gastropub but, as always, all opinions, insights and photos are our own.  A huge thanks to owner Dan, and our server for the warm welcome and fabulous food.*