Trendz Restaurant & Wine Bar is located in the Best Western PLUS in Dartmouth, near Dartmouth crossing and had, what we thought, were some really unique features.  First, it's a wine bar so they have a large assortment of wines in their temperature controlled cellar, many of which were local (always a bonus).  They also have a Chef's table, just outside the wine cellar which would be an ideal place for Chef's tastings or an intimate dinner, away from everyone else.
The space is large, separated into two separate dining spaces and tastefully decorated with minimal modern fixtures.  The space seemed versatile and would lend itself to a variety of different events.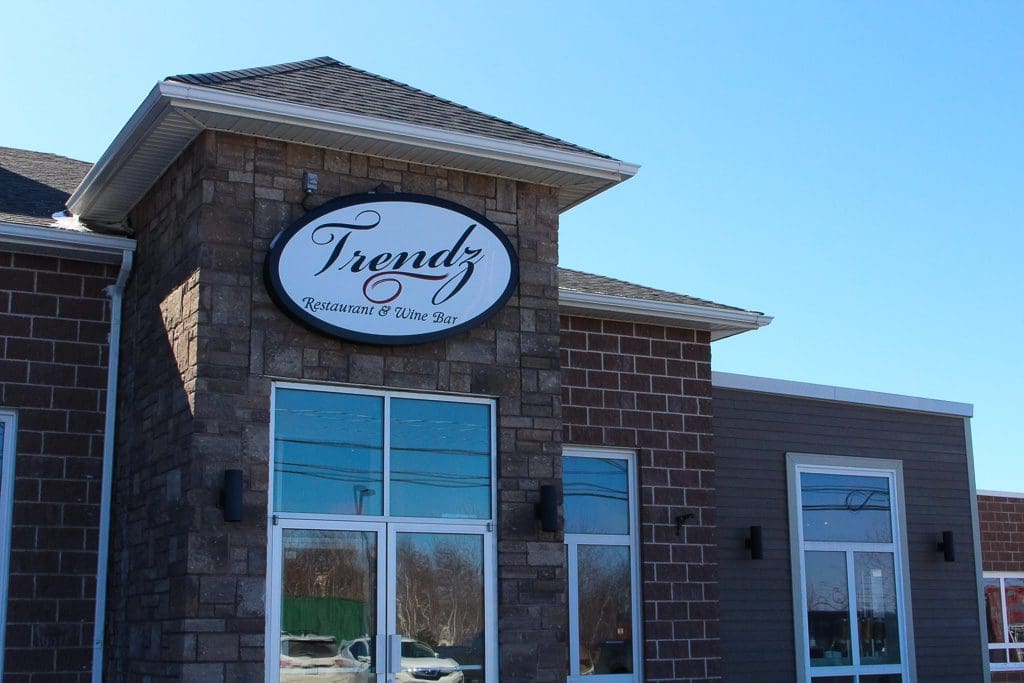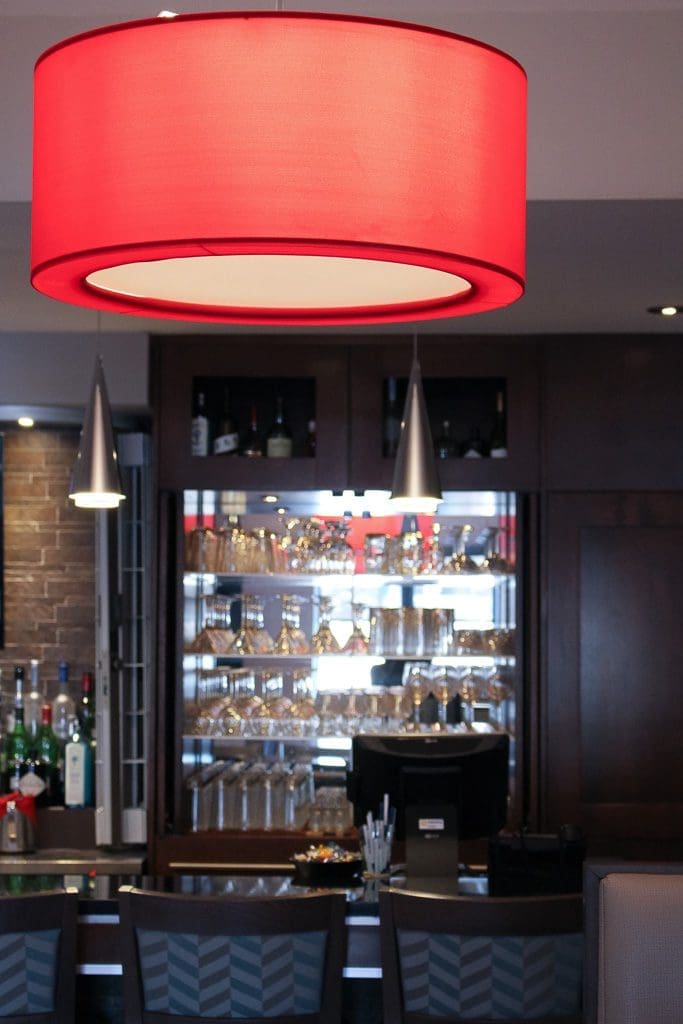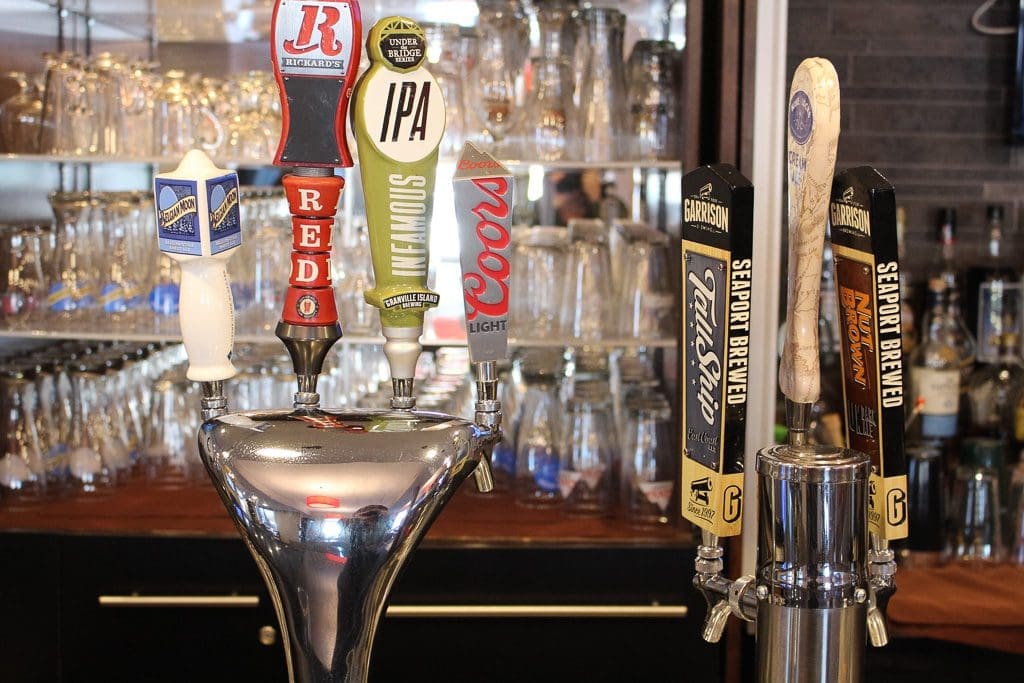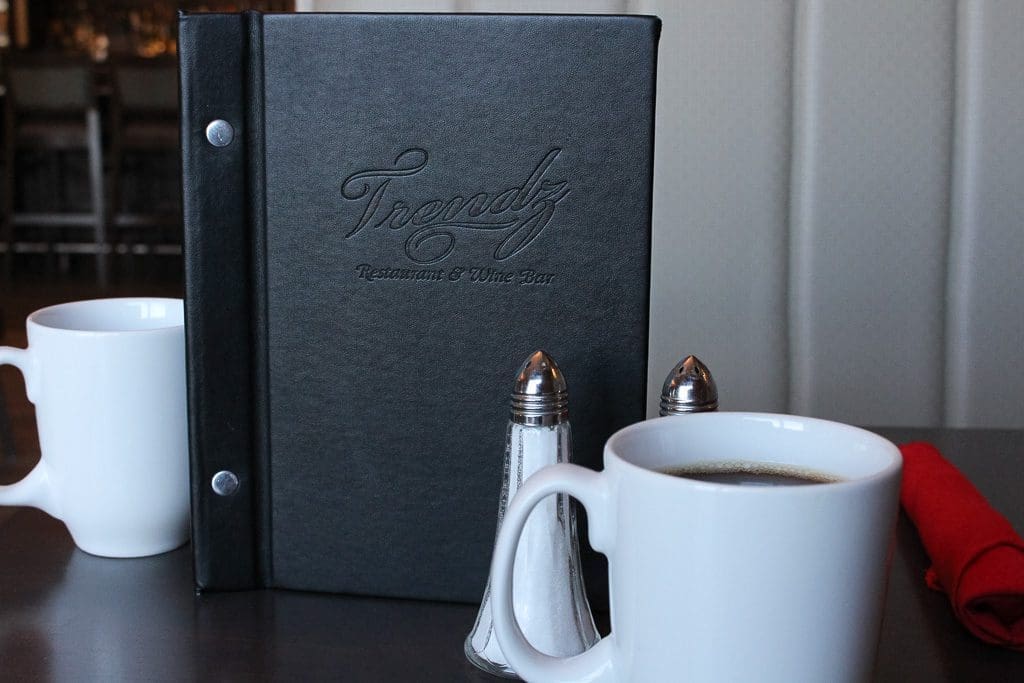 After a quick glance at the menu, we relinquished our menu choices to the servers and Chef as we always do, and were quickly presented with two dishes to sample.  The Eggs Benedict was delicately plated, served with bacon, as opposed to the traditional ham, and topped with a house-made lemon hollandaise sauce.  I'm aware that everyone has different tastes but I fancy myself a bit of a benny snob at this point and really love a sauce with hints of lemon!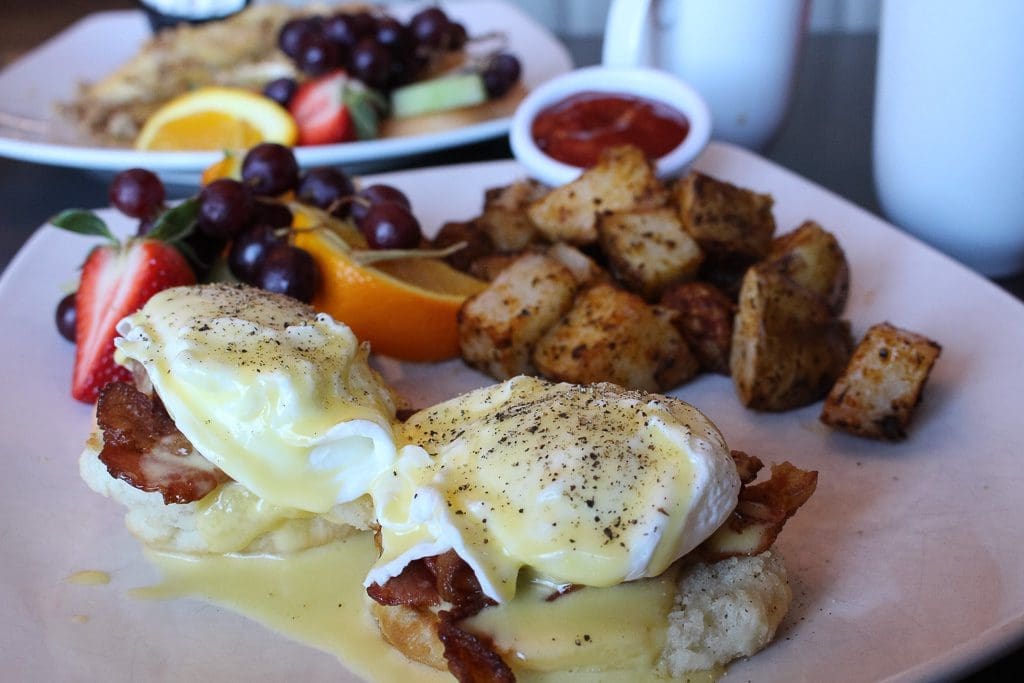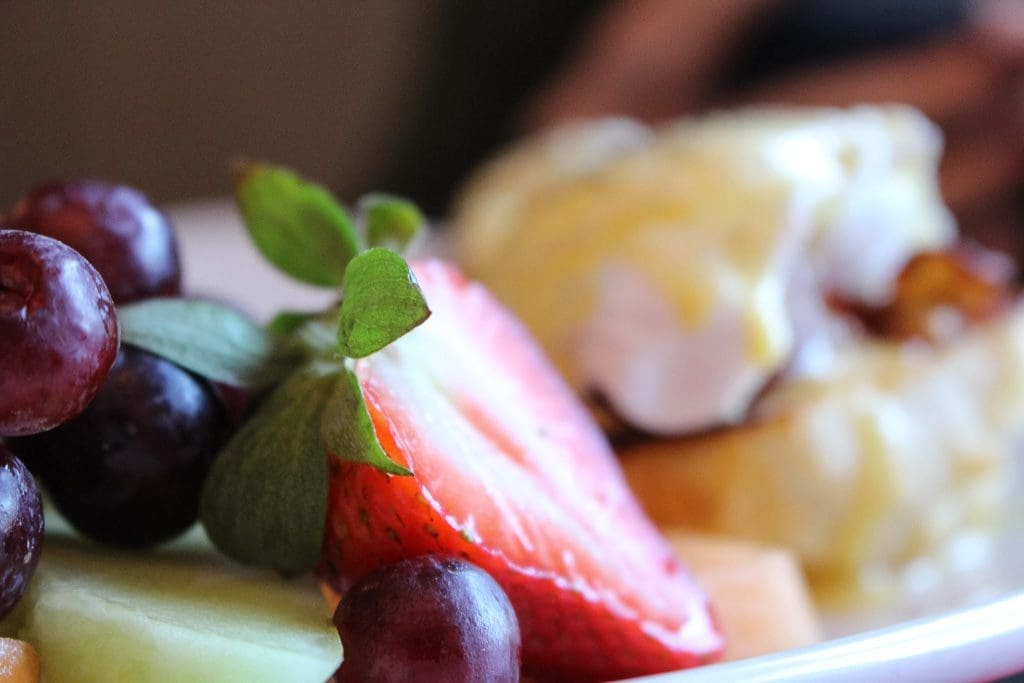 When we were told that Brent would be getting the french toast, we weren't thrilled.  Not because we don't like French Toast, but just because we've had it so many times that we thought we'd seen it all.  This was the biggest surprise of the morning and we were thrilled when a generous serving of baguette french toast, topped with bananas, stewed apples and granola then garnished with whipped cream, maple syrup and fresh fruit arrived at the table.  This was, quite easily, the best French toast either of us have ever had.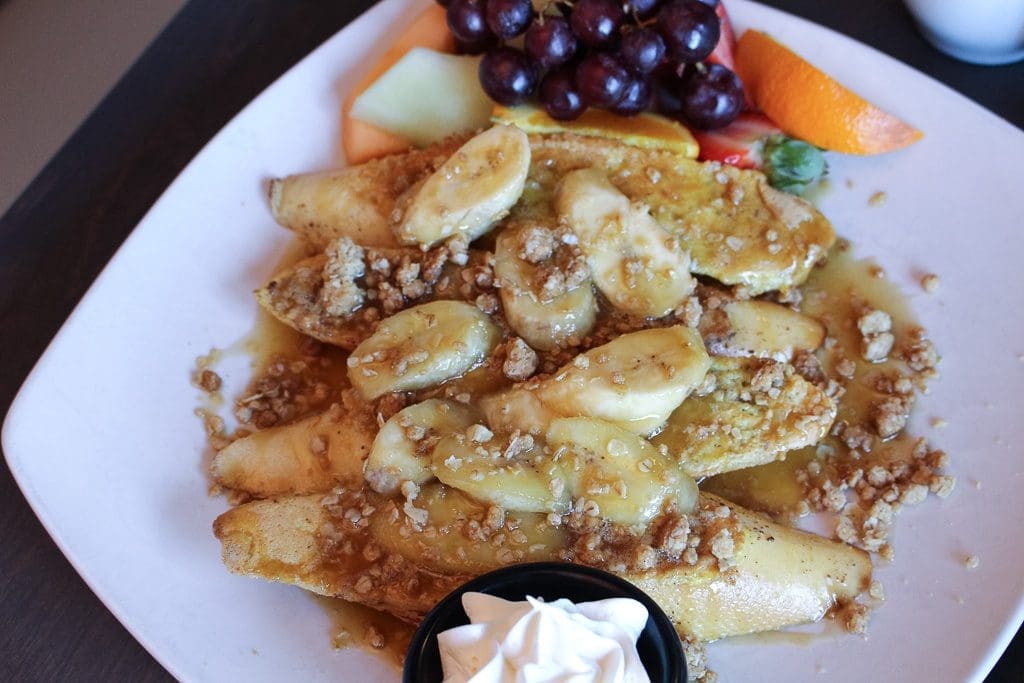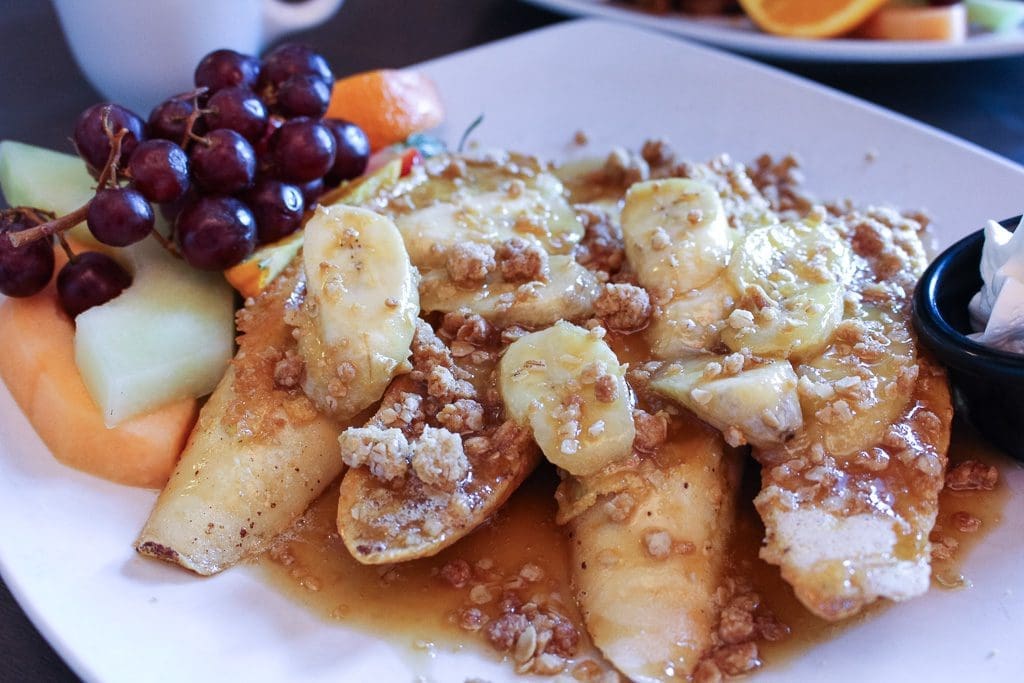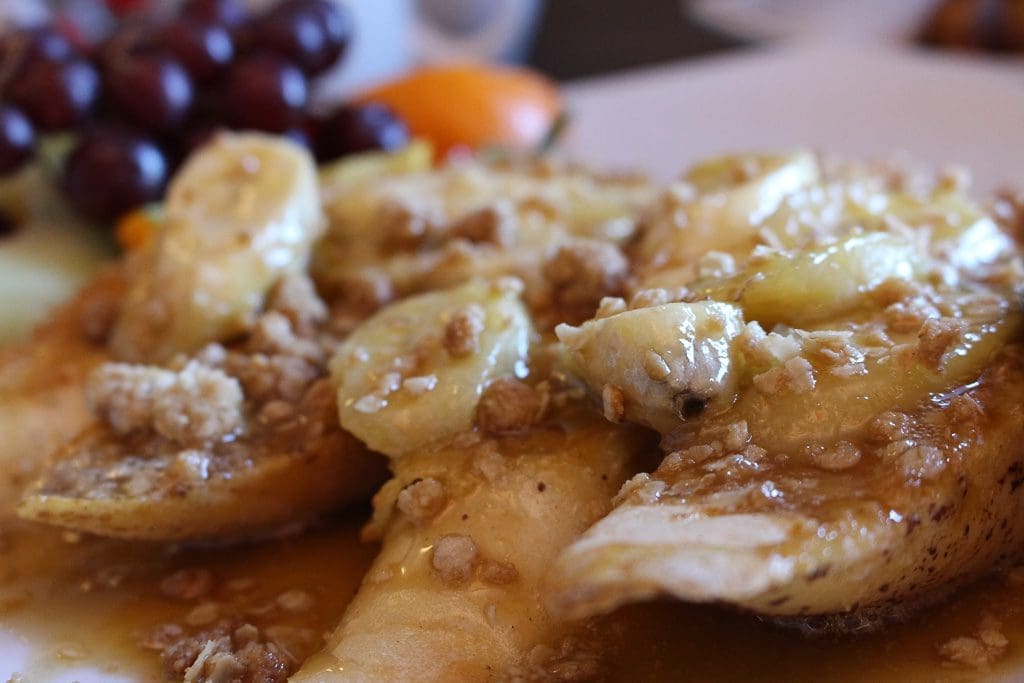 The Verdict
We were really impressed with Brunch at Trendz and will definitely be returning.  Chef Daniel Delorme clearly takes pride in his work and it shows!
*This post was sponsored by Trendz Restaurant & Wine Bar.  As you know, we pride ourselves on being transparent and honest with you so all opinions, insights and photos belong to us alone and haven't been influenced by anyone else *